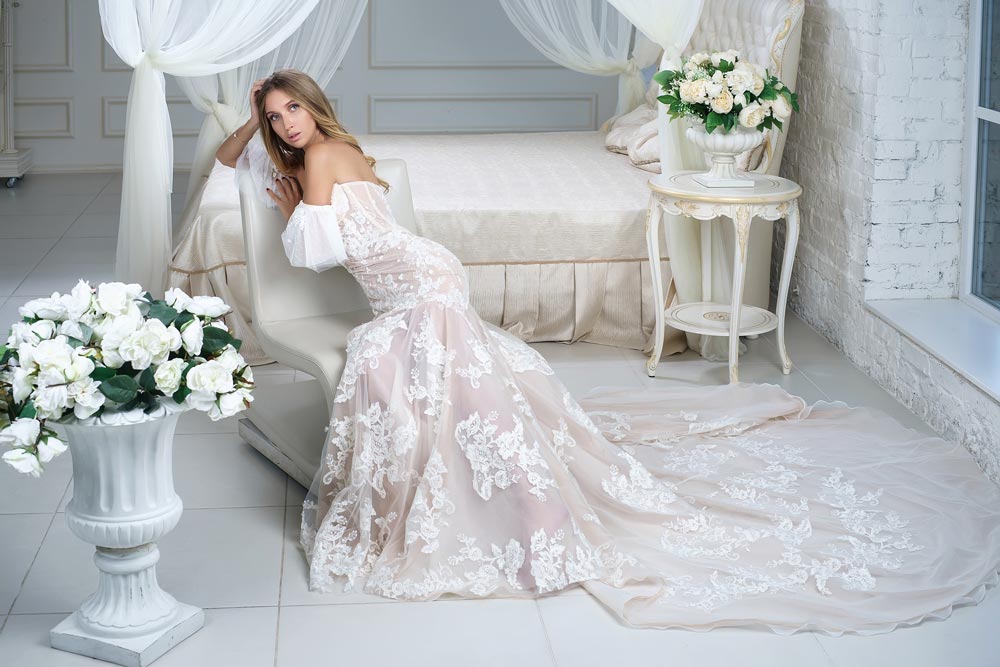 The Beautiful Mermaid Wedding Dress
When thinking about the ideal wedding gown, most brides include mermaid wedding dresses in their list as a perfect option that will definitely work. This type of gown is highly appreciated for feminine vibe, romantic spirit and ability to show off those sweet curves.
Mermaid wedding dresses gently outline the body down to the hips and then gorgeously flare out to the bottom, resembling the shape of a fish tail. This cut can turn a bride into an astonishing princess who will have all the eyes locked on her. But despite all those advantages, mermaid wedding dresses aren't right for all brides, and we're going to highlight why.
They play tricks with a length of the torso
When it comes to mermaid wedding gowns, keep in mind that they hug your body, highlighting all your lumps and bumps. If a bride has a short torso, such a cut can work against her. Tight styles make accent the shortness of the torso and creates an impression of a very wide waistline. Brides with a long torso must be careful too. In this case, a wedding dress with a mermaid cut lengthens the torso, so visually you look longer than you are.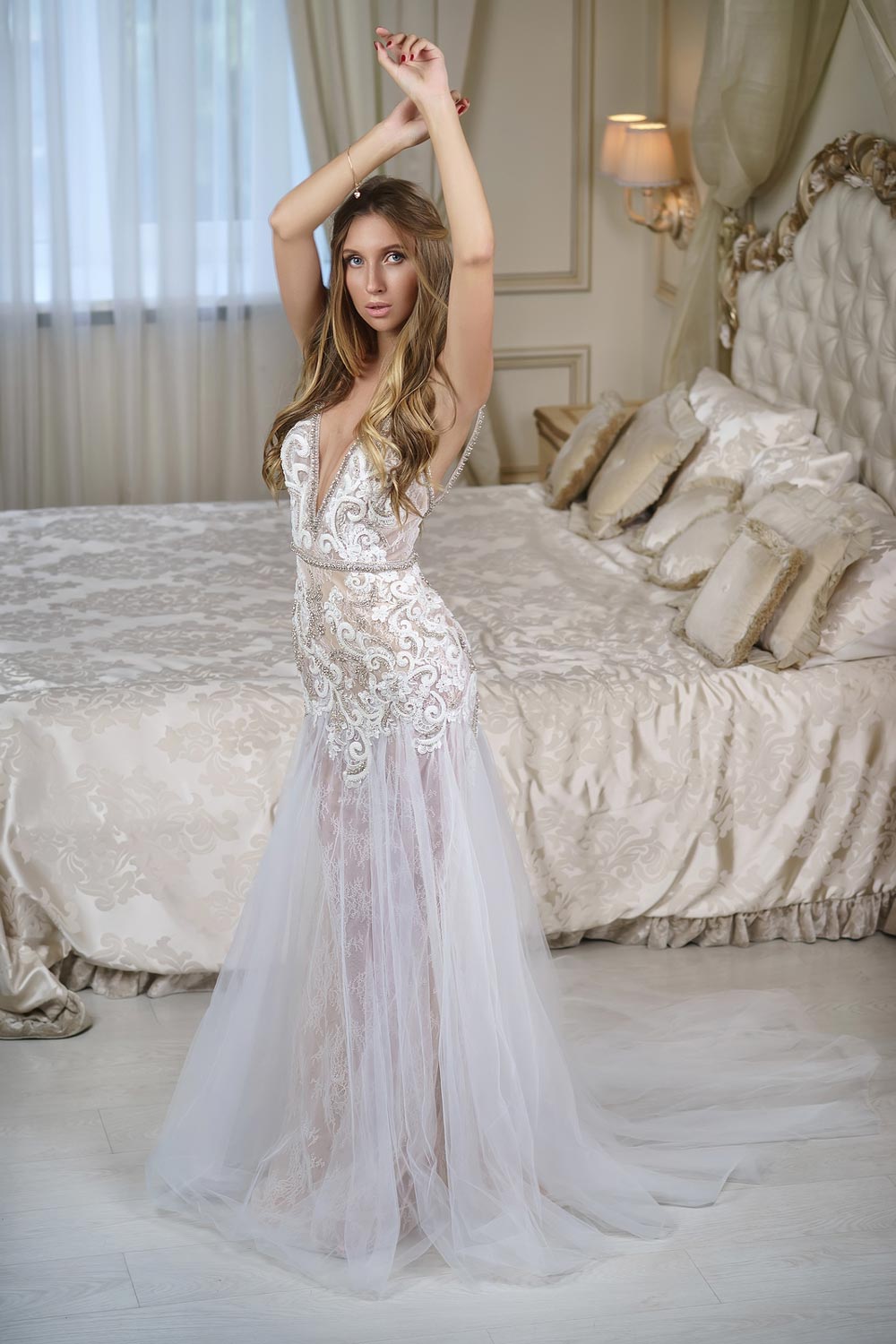 They magnify certain parts of the body
The tightness and the ability to outline the body can be a reason why your shoulders or hips could look too broad. Visually, it highlights the muscles of the brides with an inverted triangle and rectangle body type. If you have been dreaming of a mermaid wedding dress, the only way to avoid this problem is to balance your shoulders.
Dresses with straps will help to accentuate shoulders, keeping you away from a risk of looking like a giant. Dresses with a trumpet bottom can divert attention from your shoulders and make a stress on the expressed curves. If you have wide hips, try to choose dresses with off shoulder detailing or use gowns with a pronounced bottom design. That will help your hips to be not so noticeable.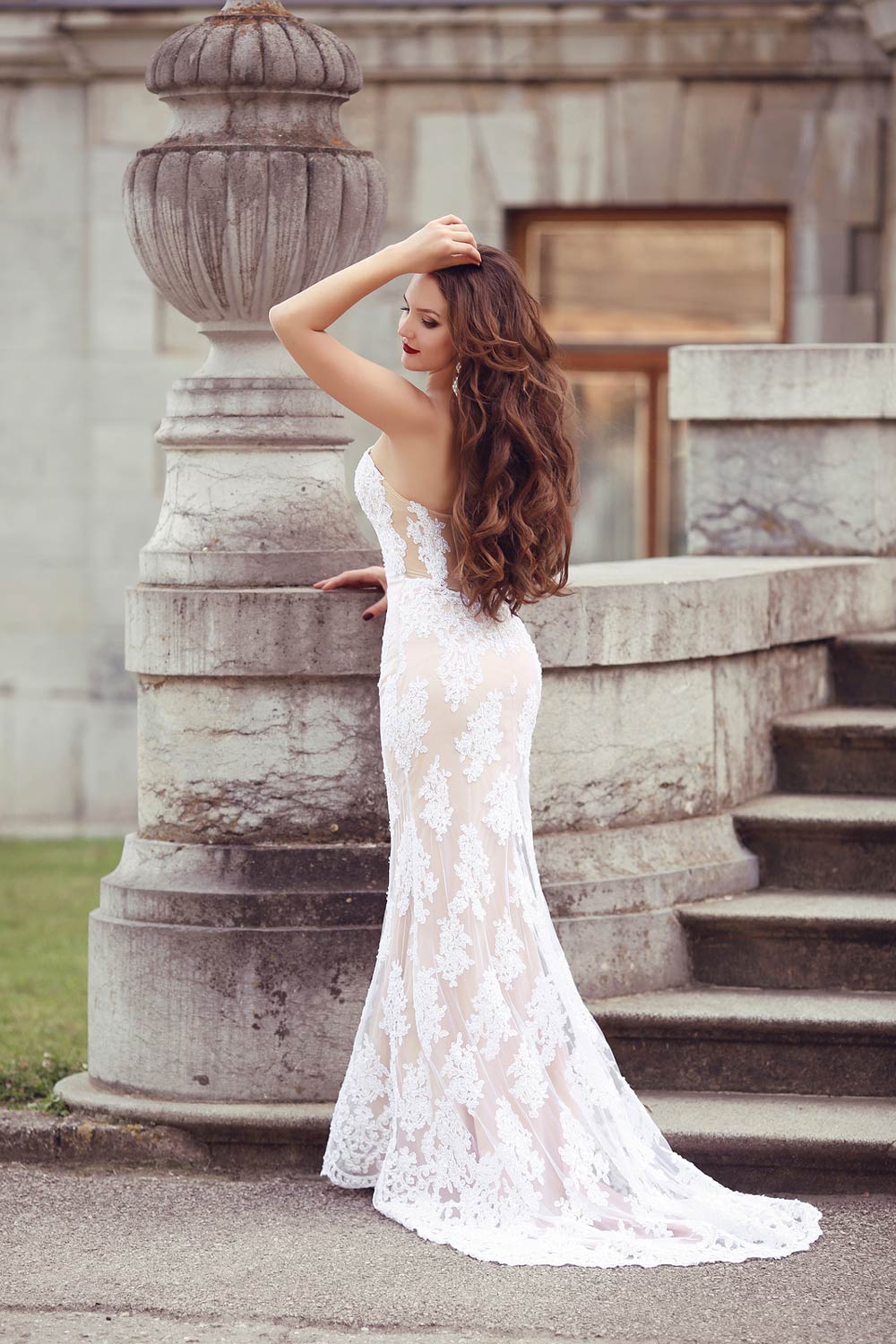 They hug a body very tightly
Of course, it's obviously that mermaid dresses belong to a tight fitting type. In fact, wedding dresses like these can appear very uncomfortable, especially if a bride doesn't wear tight fitting dresses at all. Moreover, you won't keep it in a secret! As soon as you start to pose for your photos, everybody will see if anything goes wrong with you.
But that is not the worst scenario! If you have an outdoor wedding under the searing sun, then the heat and the tightness of your dress can grow a double reason for feeling exhausted and annoyed. So, a mermaid wedding dress is not the best variant for beach weddings or the ceremonies in the exotic countries with unforgiving weather.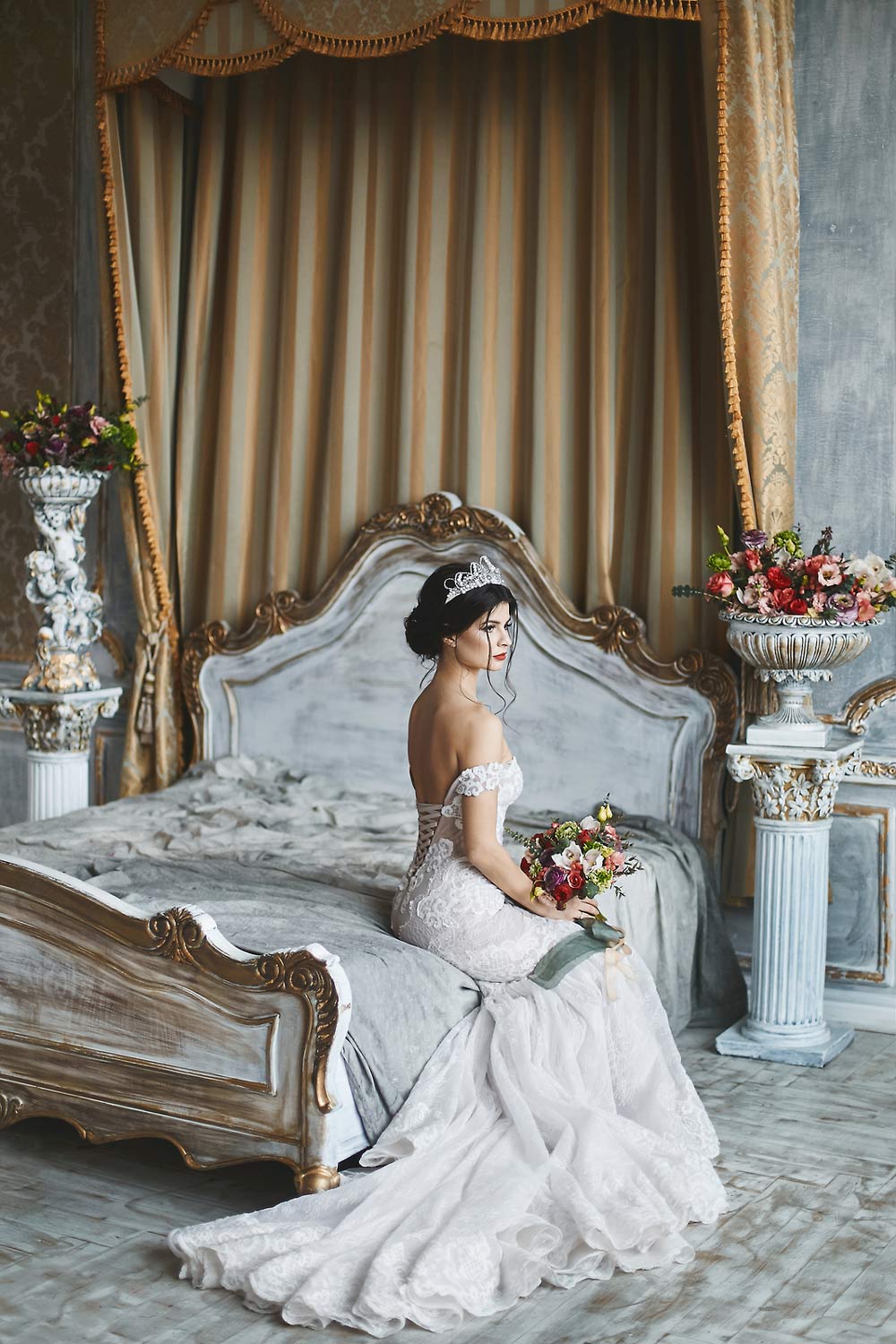 They can be over-accessorized
In mermaid dresses, elegance meets simplicity, creating a perfect balance. The extra amount of accessories, for instance, belts, gloves, heavy combs, tiaras, can spoil the impression of lightness and distract the attention from your beautiful dress. Try to use minimal accessories that really flatter.
In conclusion
We're not trying to persuade you that it would be better to buy some other dress. We're just pointing out several important moments, which you must take into account before making a choice because mermaid wedding gowns are special on many levels.
A bride must feel confident and comfortable on the greatest and the happiest day in her life and it greatly depends on a wedding dress. If you have an hourglass figure, such a gorgeous dress will perfectly work for you, making a stress on your merits. Of course, you can choose a flaring gown of any color. Besides white and ivory, you can try silver, gold, blue colors, which will emphasize your individual style and turn heads!