Signature White
Starting with light, our stylist Liz of Signature Events and Design went with clean and bright with some shimmer. White linen with sheer chiffon sparkle overlay, white chargers, napkin and chair. Simple glass water goblets and varying clear candle holders with LED candles complete this sparkling table top. The show stoppers are the flowers, varying shades of white, ivory and green. Centerpieces showcased orchids with seasonal late fall blooms in clear containers.

Antique
Champagne linen topped with dark peach matte sequin runner with a little khaki, and you've created a fresh neutral palette of color. Mixing metals, we've got gold chargers and flatware, but cute mercury glass candles with varying heights of clear patterned glass and antique white vessels for flowers. Vintage and modern elegance. Roses in ivories, soft peach and a pop of lavender. Simple and accented with bits of rosemary and lemon leaf. A sprinkle of rose petals around the tabletop, with a mini rose tucked into each napkin completes the look.

Velveteen Dream
This last look is a stunner. Dark, dramatic, and elegant. With silver and gray being the new neutrals — we knew at first look that this pairing was a winner. Liz said this is exactly how she'd do her wedding. Pewter tablecloth with pewter/black damask overlay, dark gray napkin made up the linen selection. The silver patterned charger was perfect, along with the crystal glassware and silver flatware. Deep red roses and black calla lilies for our centerpieces which simply frame up the magnificent clear glass candelabra.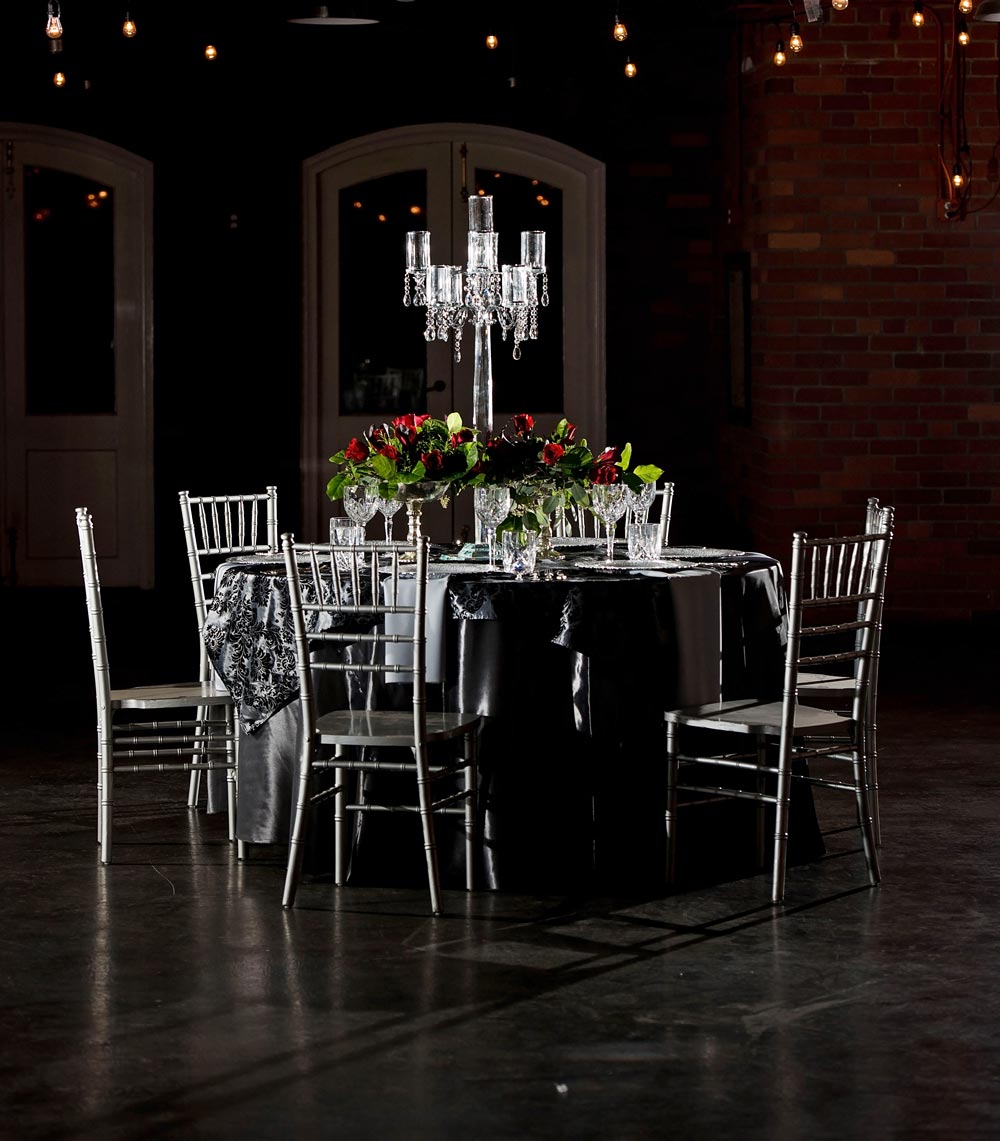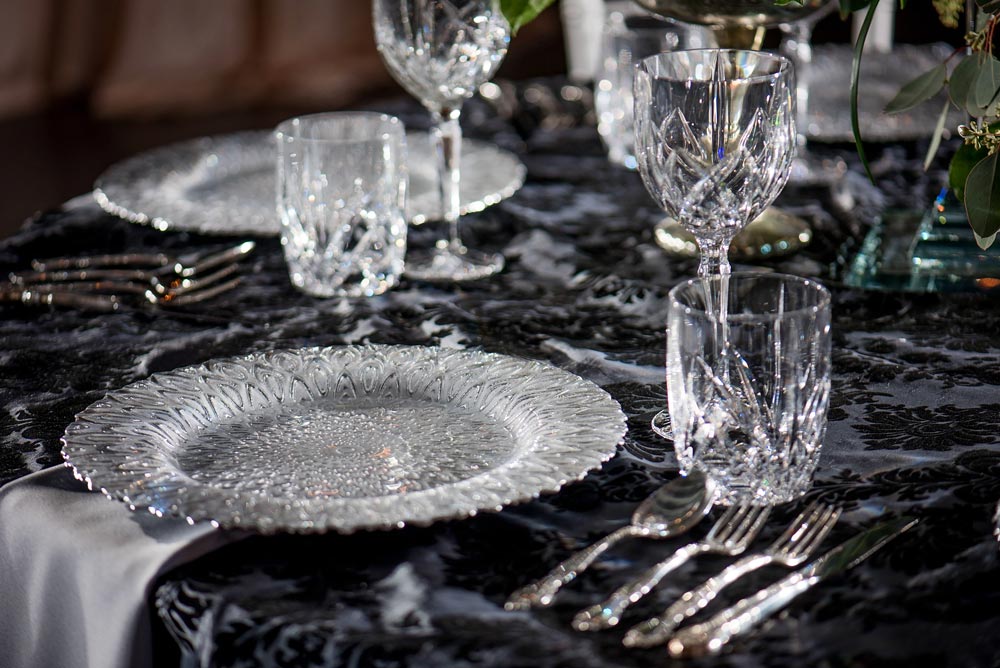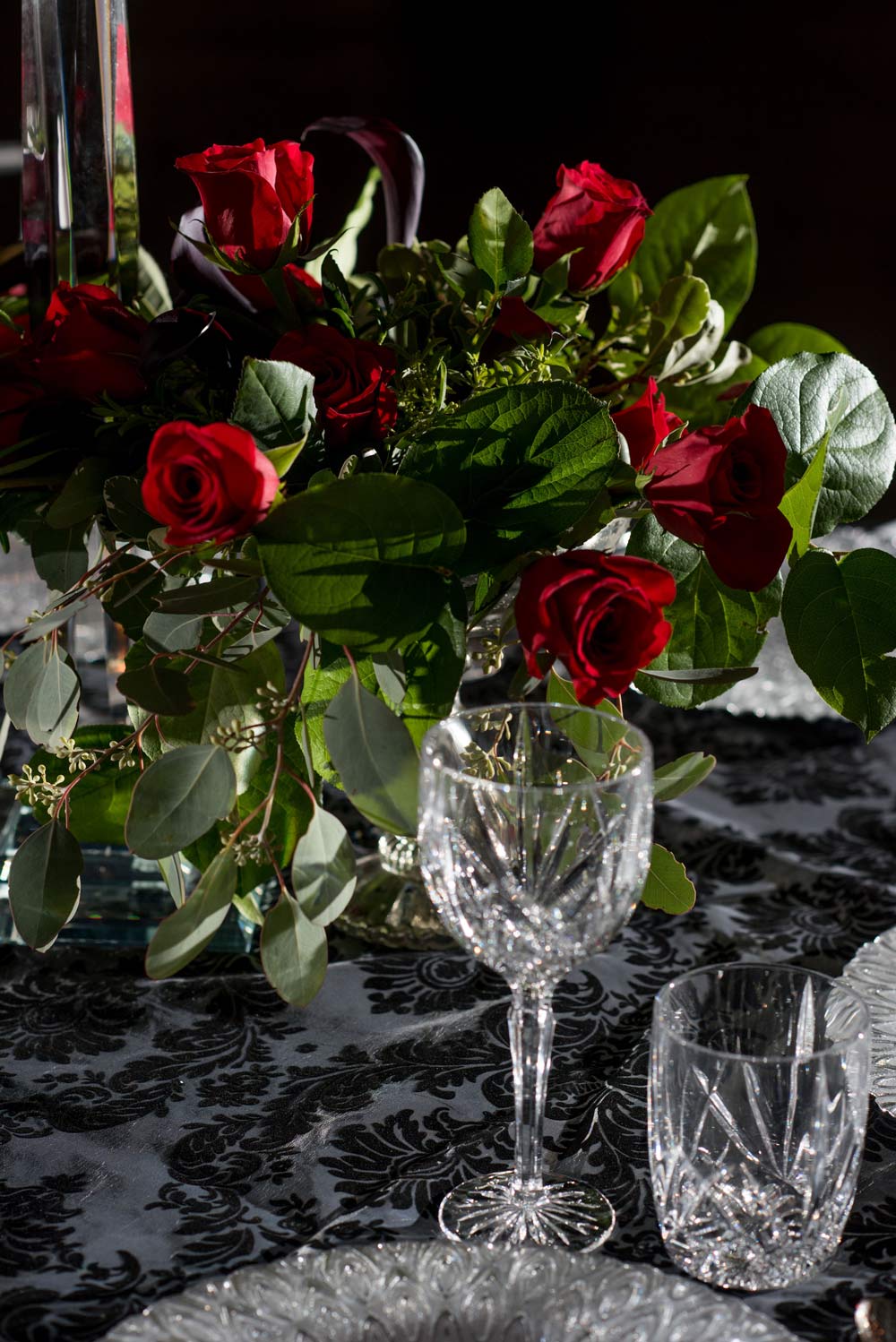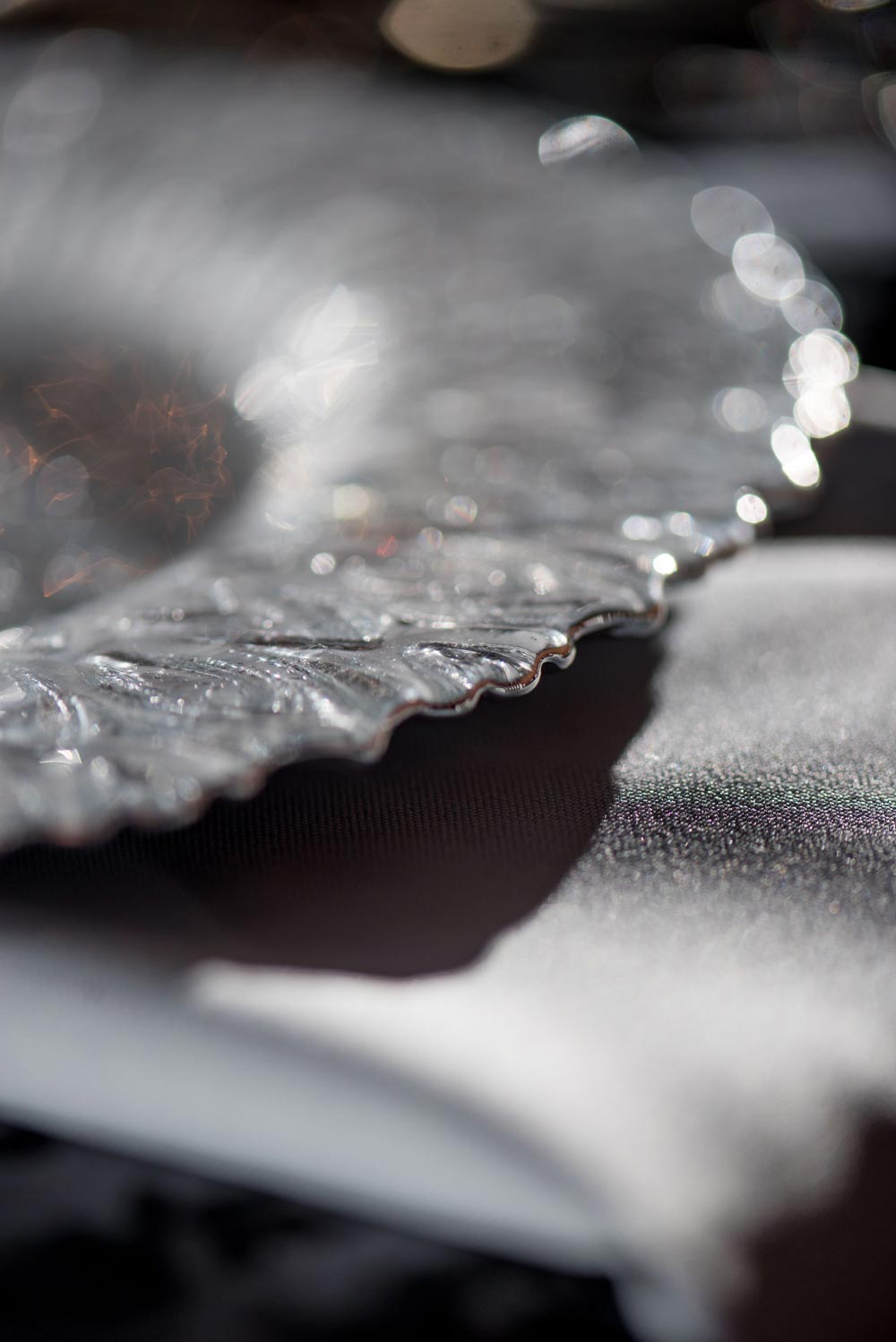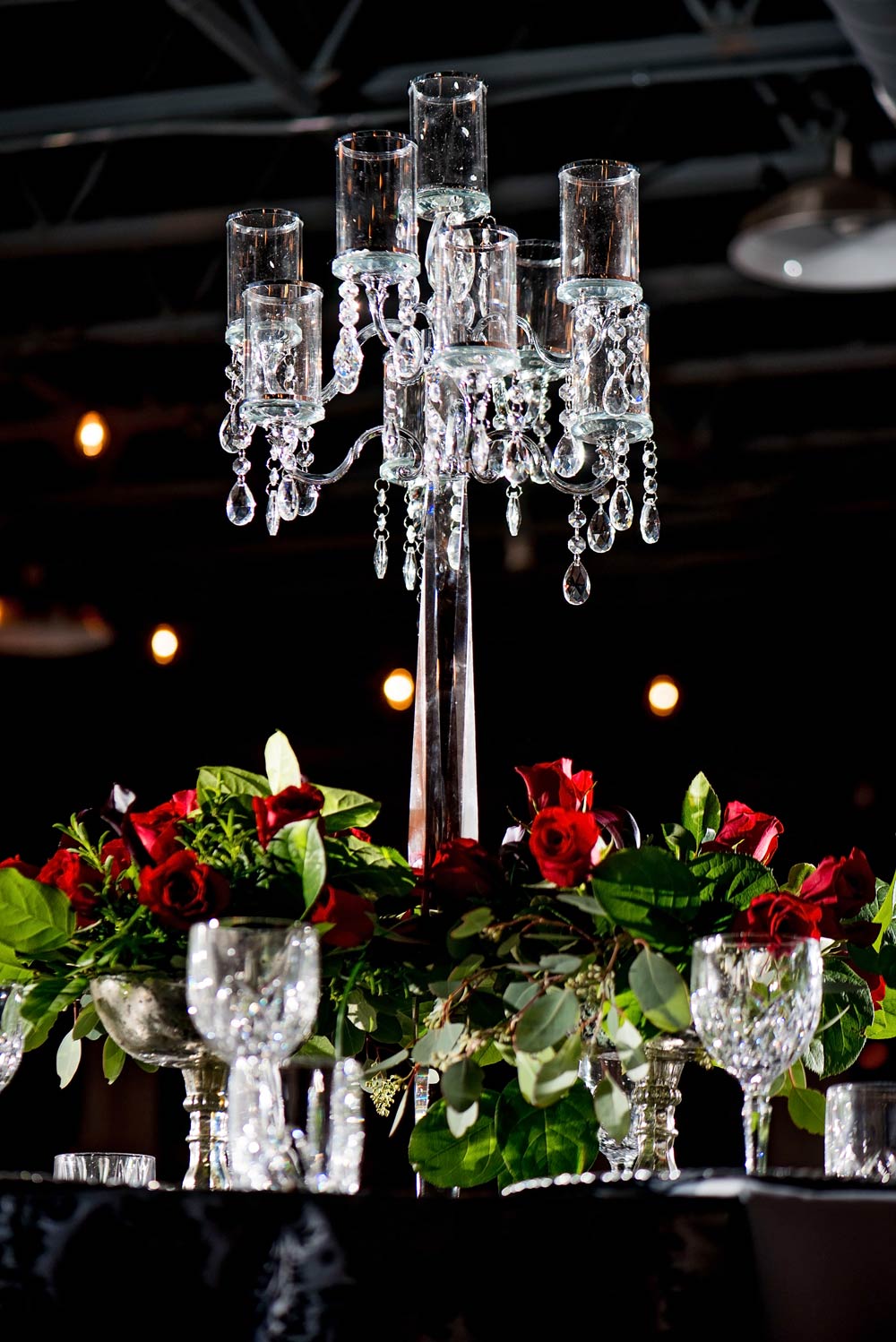 [design] Signature Events [venue] Arcade Underground [photos] The Freckled Photographer [linens/chairs/chargers/antique vases] We Do Designs
[candelabra/glass] JQ events