There's a lot to do when planning for your wedding and that can be very stressful. As a groom, figuring out your 'wedding look' may not be on the top of your list. But if you look your best, you will feel your best, and vice versa! We are giving you a few tips on how to plan to look and feel your best for your wedding day. These small details will not add anymore stress to your wedding planning, but will make a huge difference on your big day to how you look and feel!
Cut and Style Your Hair
Cutting your hair should not be something you leave for the day of your wedding. You don't want to meet your gorgeous fiancé on the aisle with a bad 'do! If you think about what look you're trying to achieve a few months in advance, you will save yourself a huge headache the weeks leading up to your wedding. This way, you can try out the style, if you don't like it, you have time to grow it out or try something new. Plus, this is adding virtually nothing new to your regular routine – so no added wedding stress. You probably already get your cut regularly and style it yourself daily. During this time, you also shouldn't change up your products, stick with what you know and love. If you do need to new products to style your cut, then try to find ones that are fragrance-free to avoid any surprise reactions or rashes.
Prep Your Skin
Luckily, like a bride, you don't have to worry about make-up the day of the wedding, which can be very expensive and take hours to get done professionally. However, this means, that your natural skin needs to be looking its very best! Getting your skin to look glowy, smooth and clear can be as simple as washing your face regularly, shaving with quality products, and using a hydrating moisturizer. Again, this will not take much extra effort on your end (yay!) and doesn't need to be costly. Washing your face daily will help keep any stress-related breakouts at bay and following up with a moisturizer after will ensure your skin looks hydrated and youthful. Finally, if you don't want any nicks or irritation on your face, shave with the proper tools like a sharp razor and shaving cream.
Get a Massage
If you are beyond stressed in the days leading up to the wedding, getting a massage is a great form of relaxation and relief. Pampering yourself can make you feel very confident; like we said, if you feel your best, you will look your best! Take a spa day with your friends, fiancé or alone if that's what makes you comfortable. This may be something to add to the list of things to do, but it's some alone time to relax and not think about any planning. Plus, massages can be as short as an hour, so you can definitely find time for that in your schedule!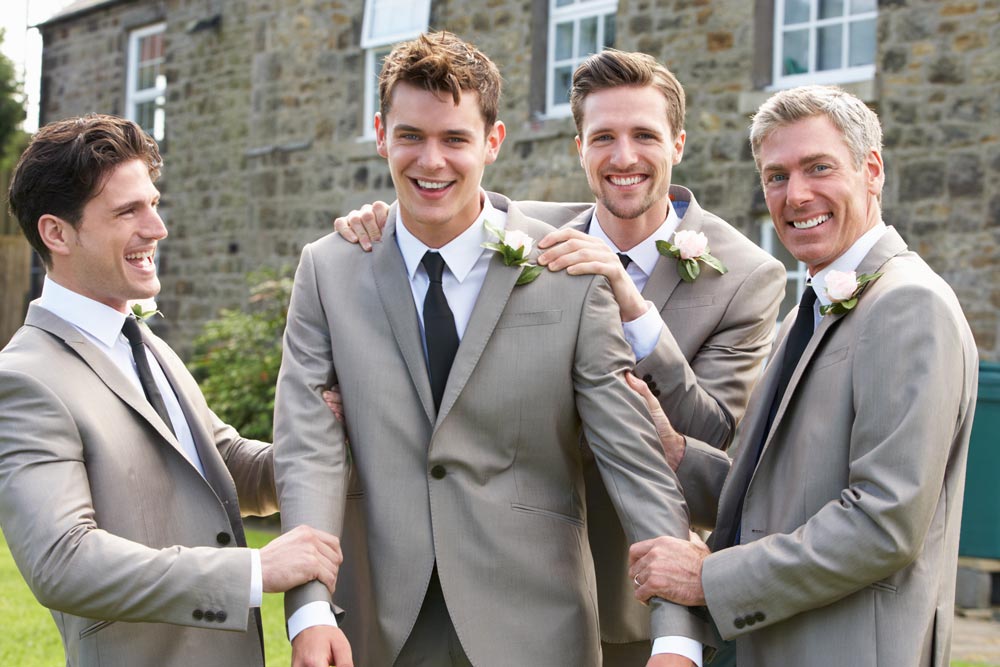 Pay Attention to the Little Things
When it comes to your wedding, you will want to check on the smaller, more detailed areas of your body that may not get as much regular attention. With the amount of photos you will be in on your wedding day, you might want to give your eyebrows and nails some love. Again, this doesn't have to be a trip to the salon for a mani and wax-job; these are simple things you can do the week or day of the wedding that take almost no time. Clean up stray hairs at the bottom and in between your brows with a pair of tweezers, don't go overboard and don't change the shape, less is more. Give yourself a little DIY mani by clipping your nails short, filing them evenly and making sure they're free of dirt before you head down the aisle!
All in all, you want to feel great as you head down the aisle to marry the person you love most! Taking care of small details in your look, like theses, ahead of time it will help you feel more confident and less stressed for the big day.