In March, 2012, when Vanessa Rodriguez was working as a server at Jinju Sushi in Woodland she got something way better than a generous tip: an introduction from the head chef to his friend Joel Nafziger. An instant mutual attraction led to a first date, then another, and another – culminating in their wedding story.
After being together for a couple of years the couple started talking about taking the next step and agreed they would get married. They went shopping and picked out Vanessa's engagement ring, which Joel immediately took over to his parent's house "for safe keeping." Vanessa believed that the ring buying trip was the end of any romantic on the knee 'will you be my wife' scene – you know, the one she had been dreaming of since she was a little girl.
That evening Joel suggested they take their two dogs for a walk. Vanessa remembers that the sun was setting and the sky was full of vivid colors only Mother Nature can provide. Mid-way on their route Joel stopped and dropped to one knee. Taking Vanessa's hand in his he said those most magical of words: "I love you, Vanessa, will you marry me?" as he slipped the sparkling diamond that he had retrieved from his parents' house onto her finger.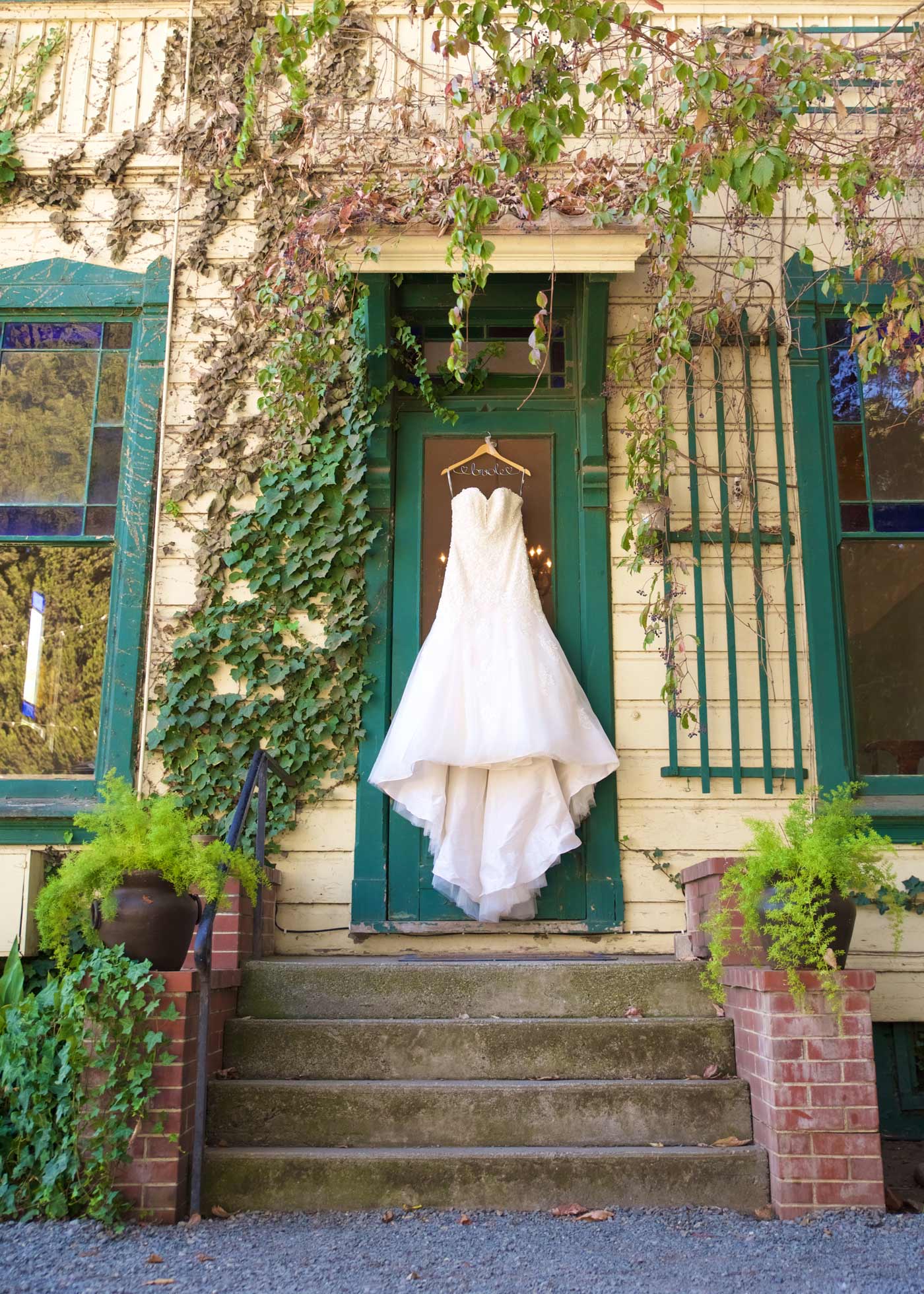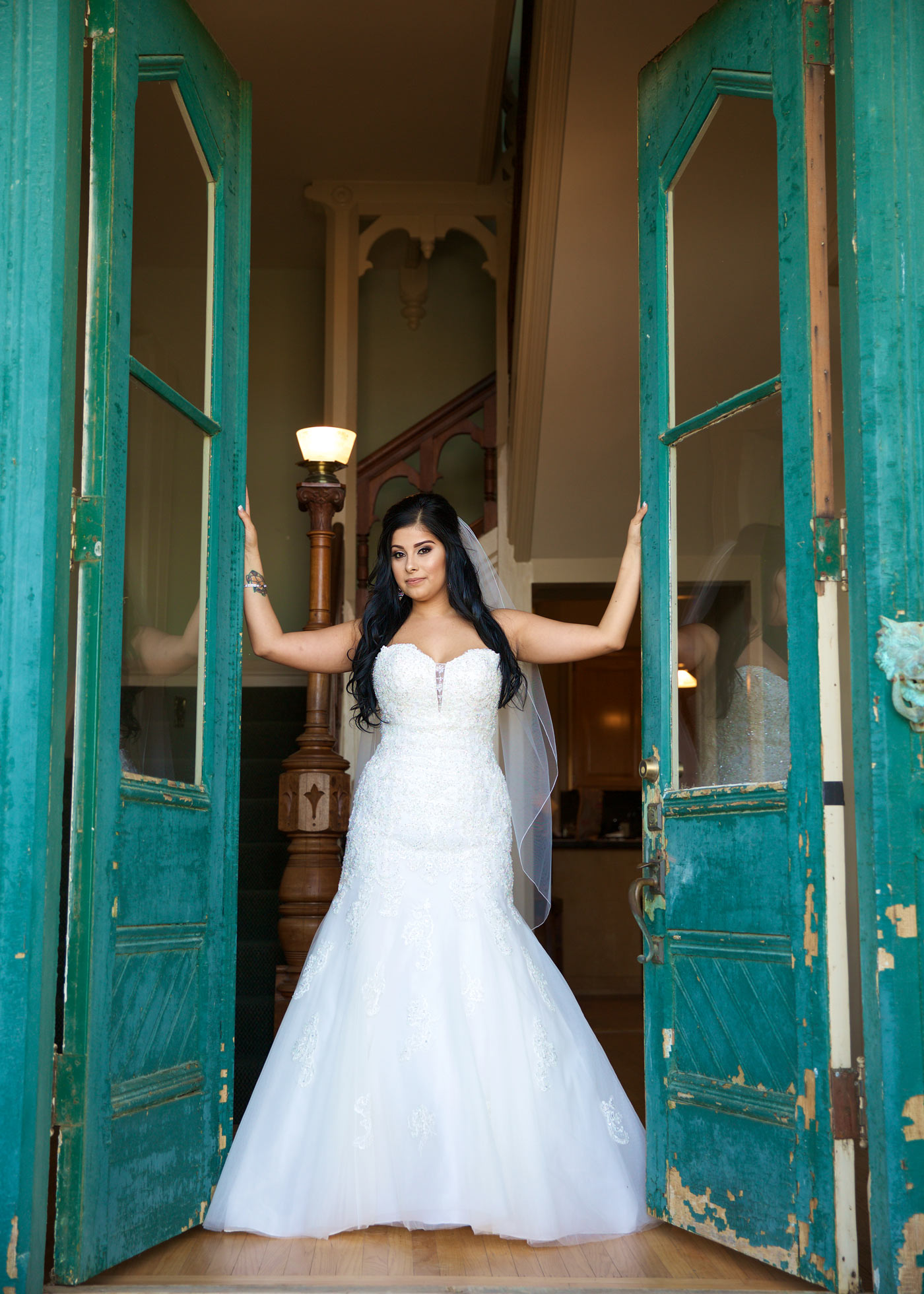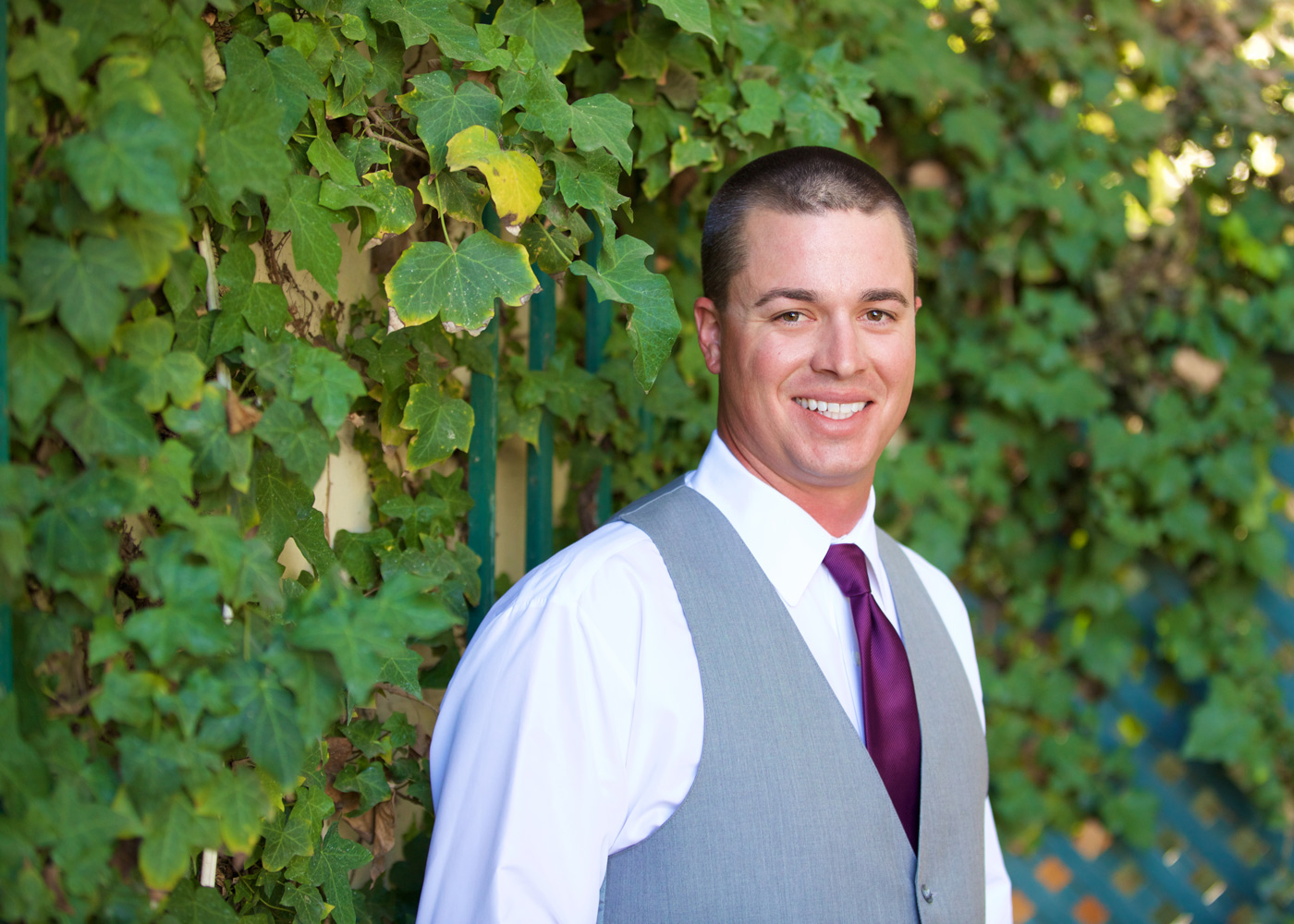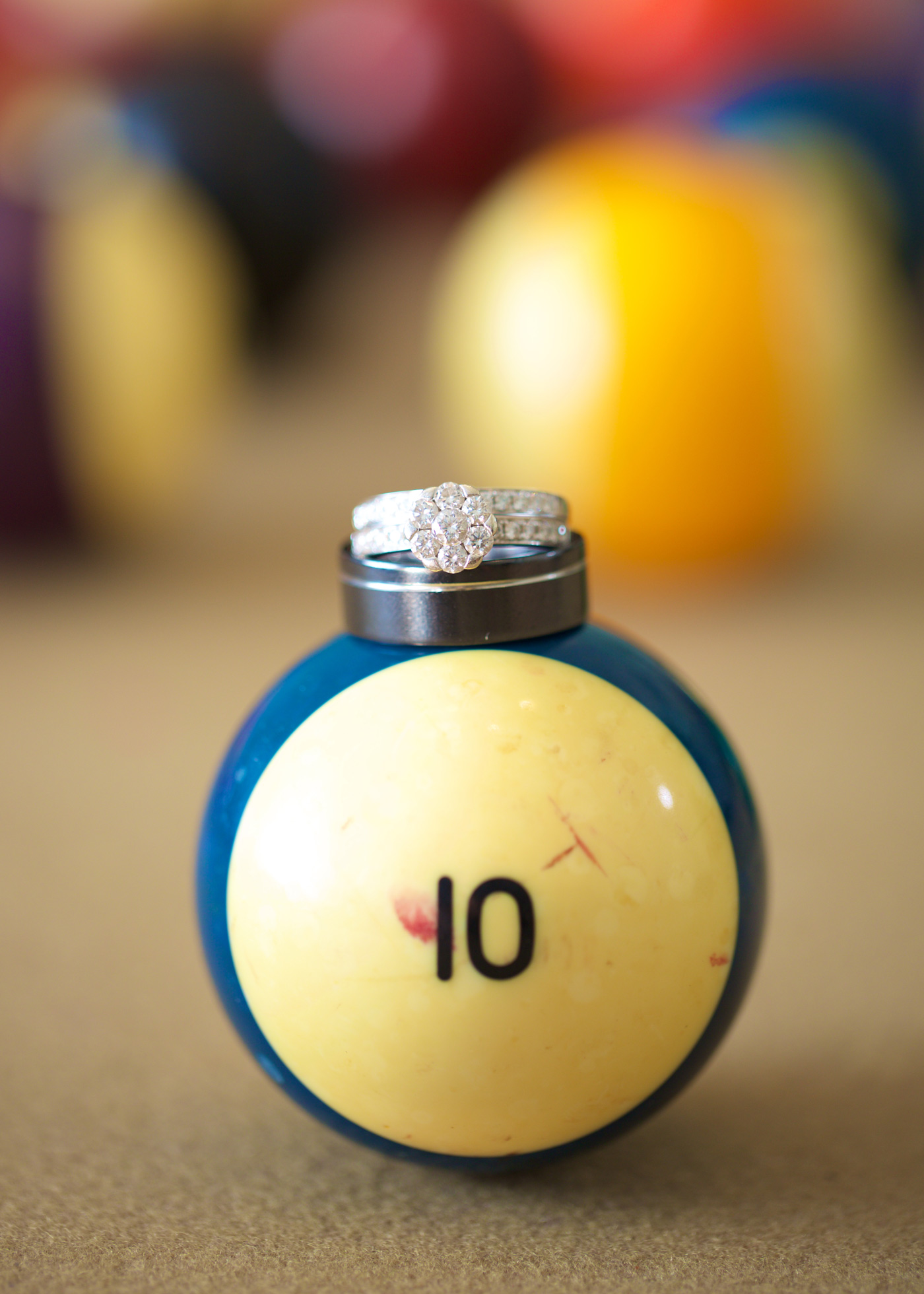 Now officially engaged it was time to start planning the wedding. Vanessa, a Woodland resident, wanted to get married in her hometown, so found a local venue whose coordinators had great ideas to fulfill Vanessa's vision of a 'rustic country chic' wedding. The ranch, with its ancient trees, shady reception area, leafy arbors and beautiful mansion was the perfect setting. The wedding date, October 1, 2016, was set, a long list of things to do was made, and plans were put in motion.
After trying on what seemed like hundreds of dresses, Vanessa chose an ivory/pink champagne David Tutera Beryl dress. It had everything she was looking for –gorgeous but functional, elegant but young and fun, and most importantly, she thought Joel would be blown away when he saw her in it.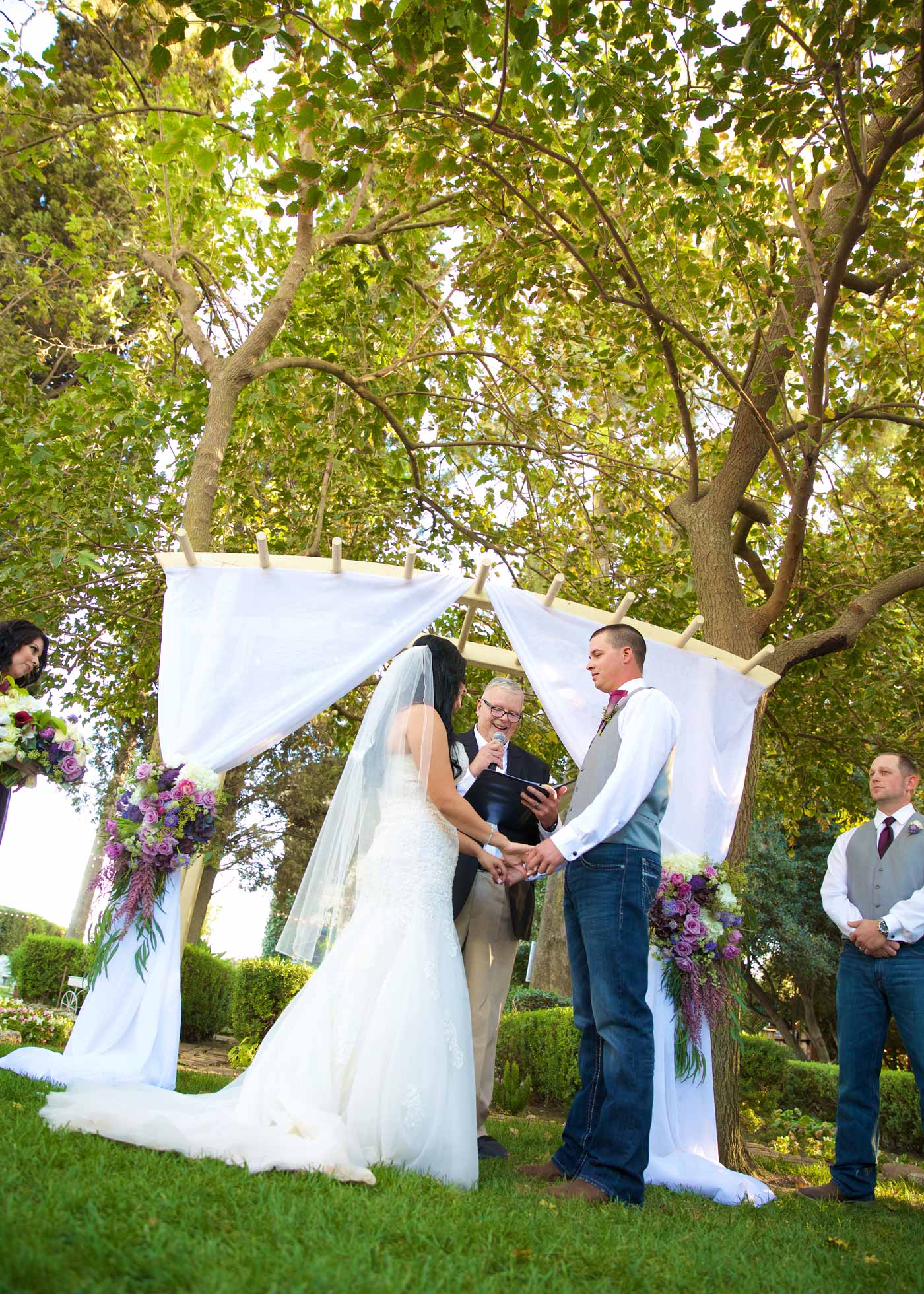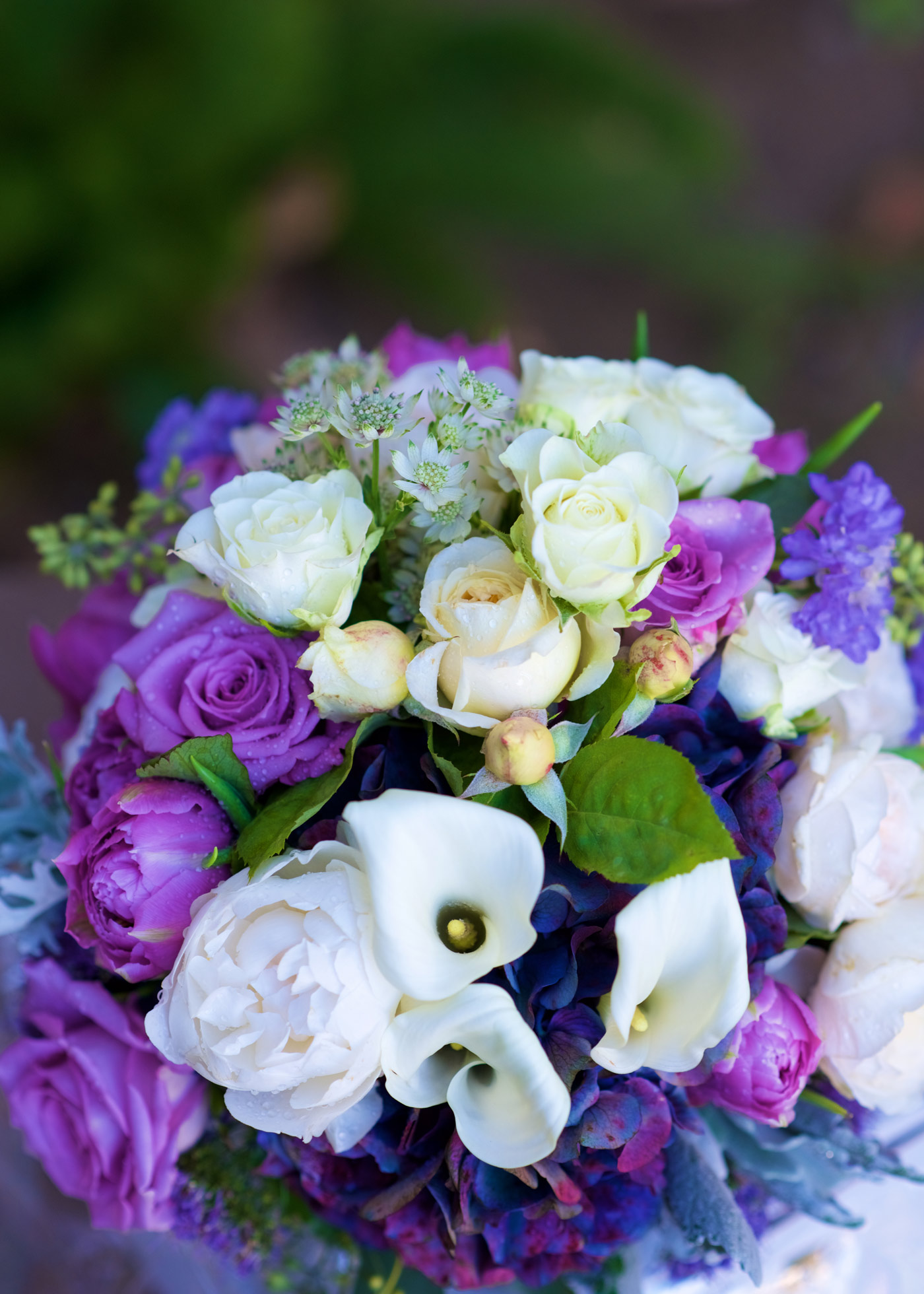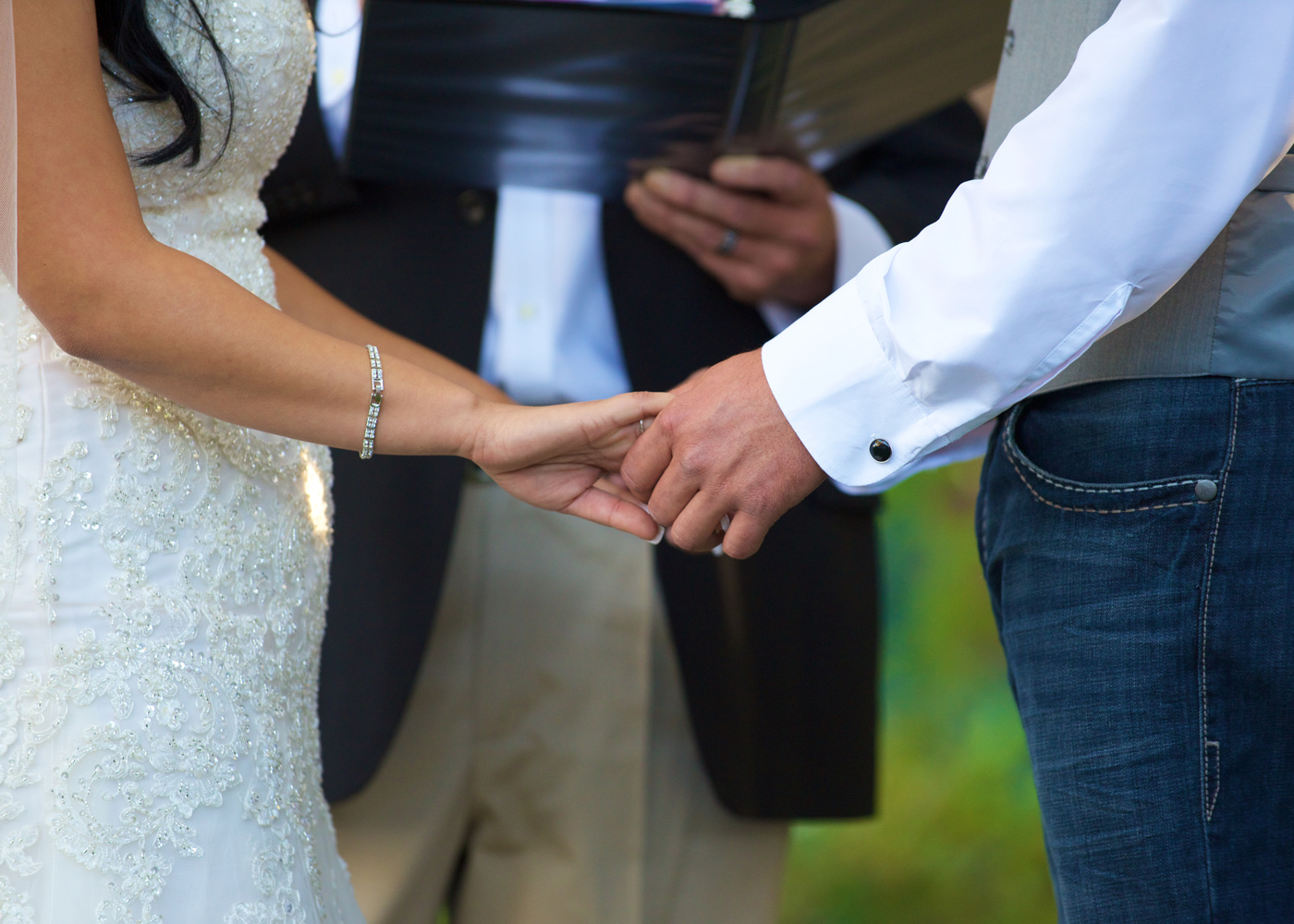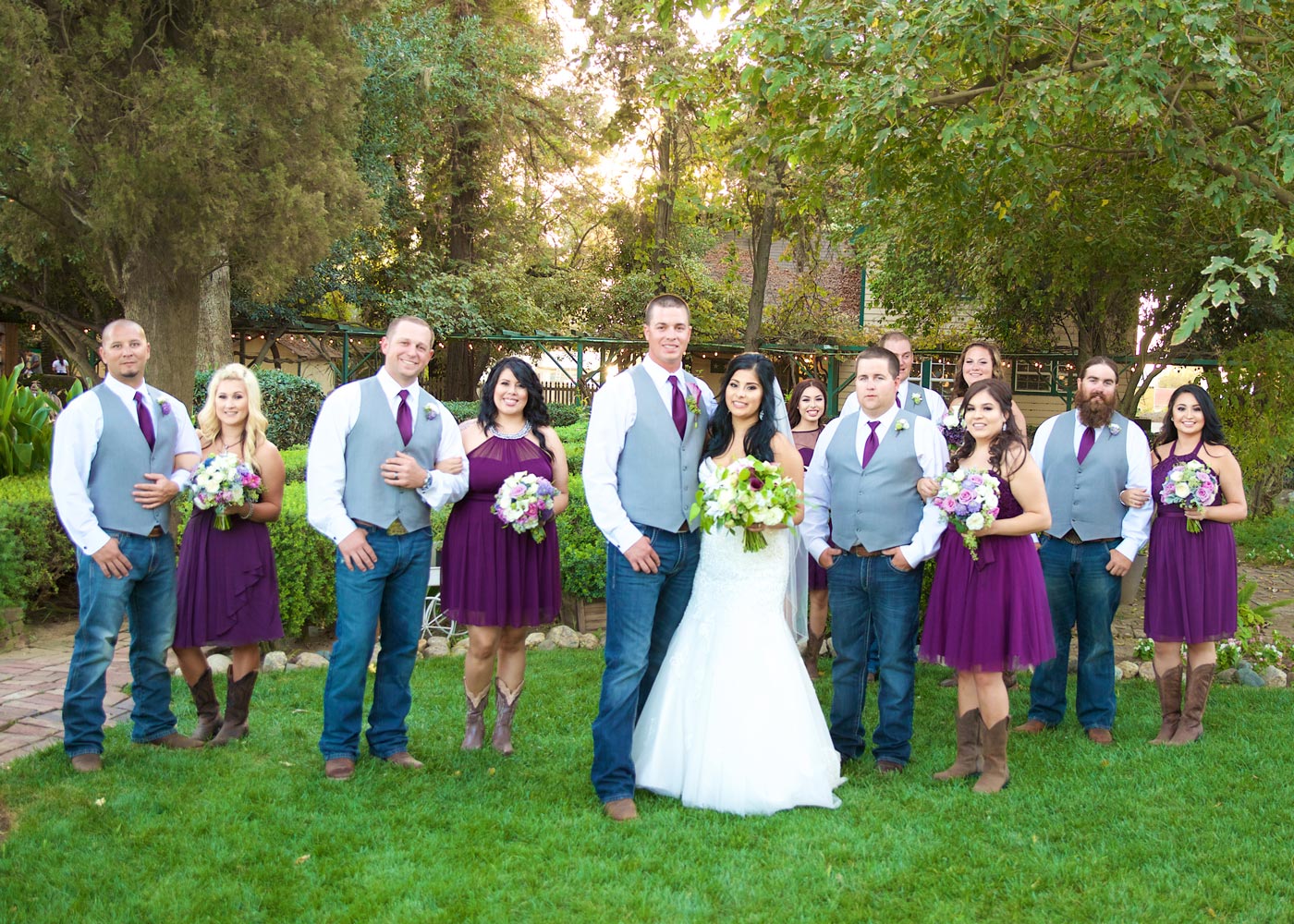 The day of the wedding saw perfect weather and a flurry of activity at the ranch. Vanessa's rustic country chic was put together beautifully with some simple touches, like centerpieces made of wooden boxes that had been painted to match the wedding colors of plum, ivory and gray. Inside were mason jars with baby's breath and a touch of burlap. The bar area had an ornate chandelier hanging from a tree, thus putting the "chic" into the country theme. Behind the bar were signs with words like 'love' and the couples' initials, showcased by candles that had been artfully placed around the area.
Following dinner that included a Tex-Mex Caesar salad, tequila lime chicken Spanish rice, and fajita style veggies, the wedding party – six bridesmaids, five groomsmen and 225 guests enjoyed the wedding dessert — three types of cupcakes: churro, chocolate or vanilla.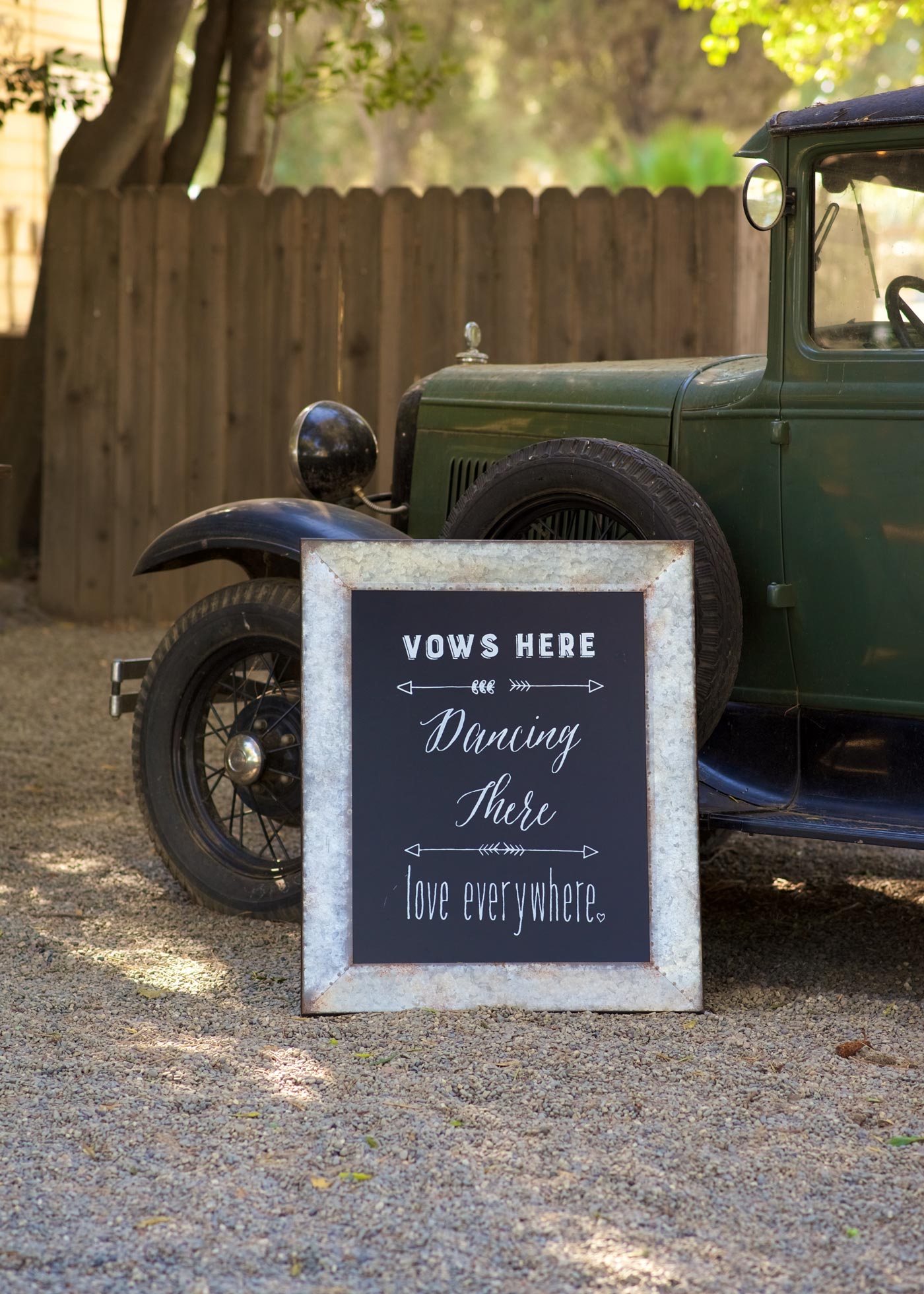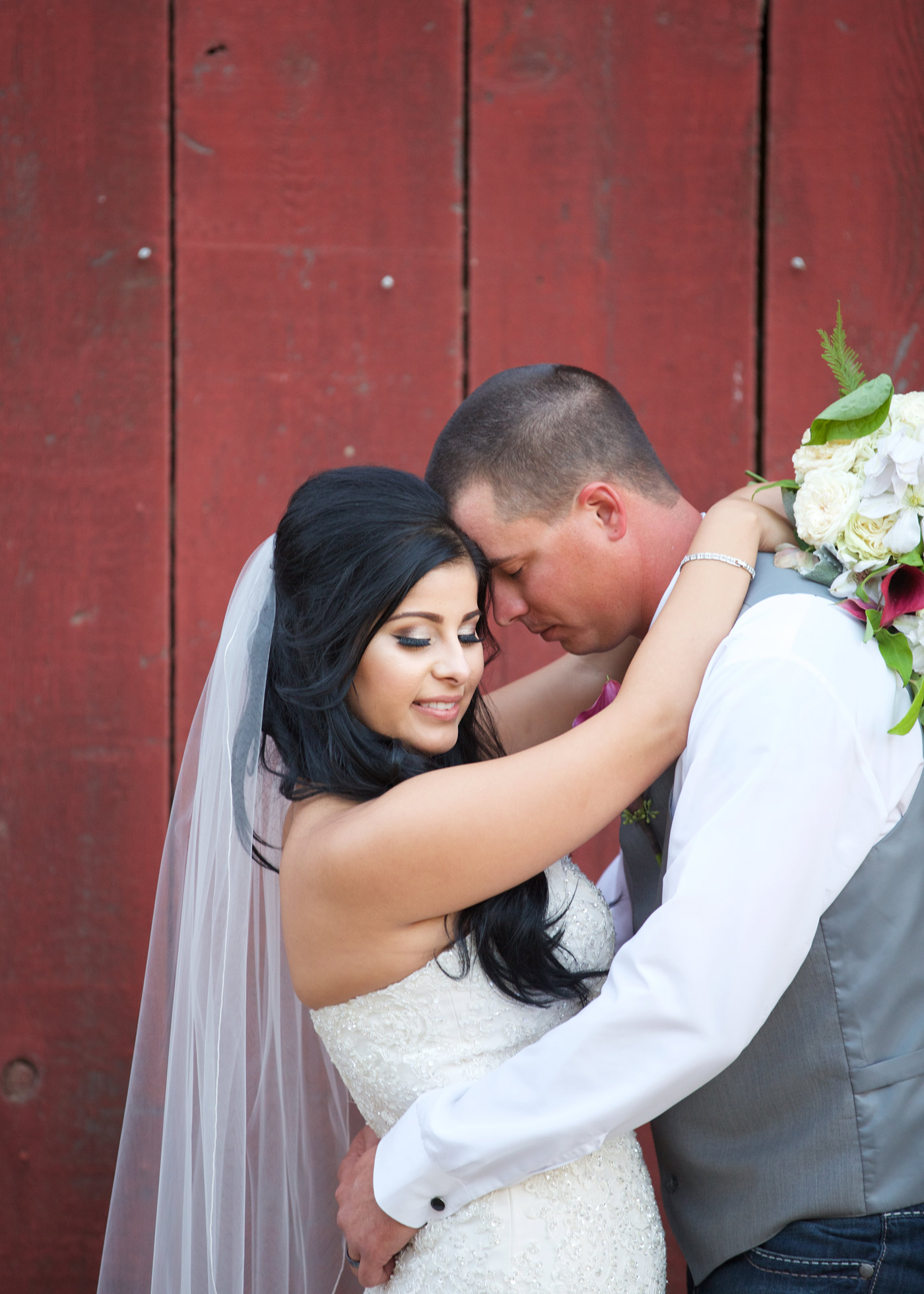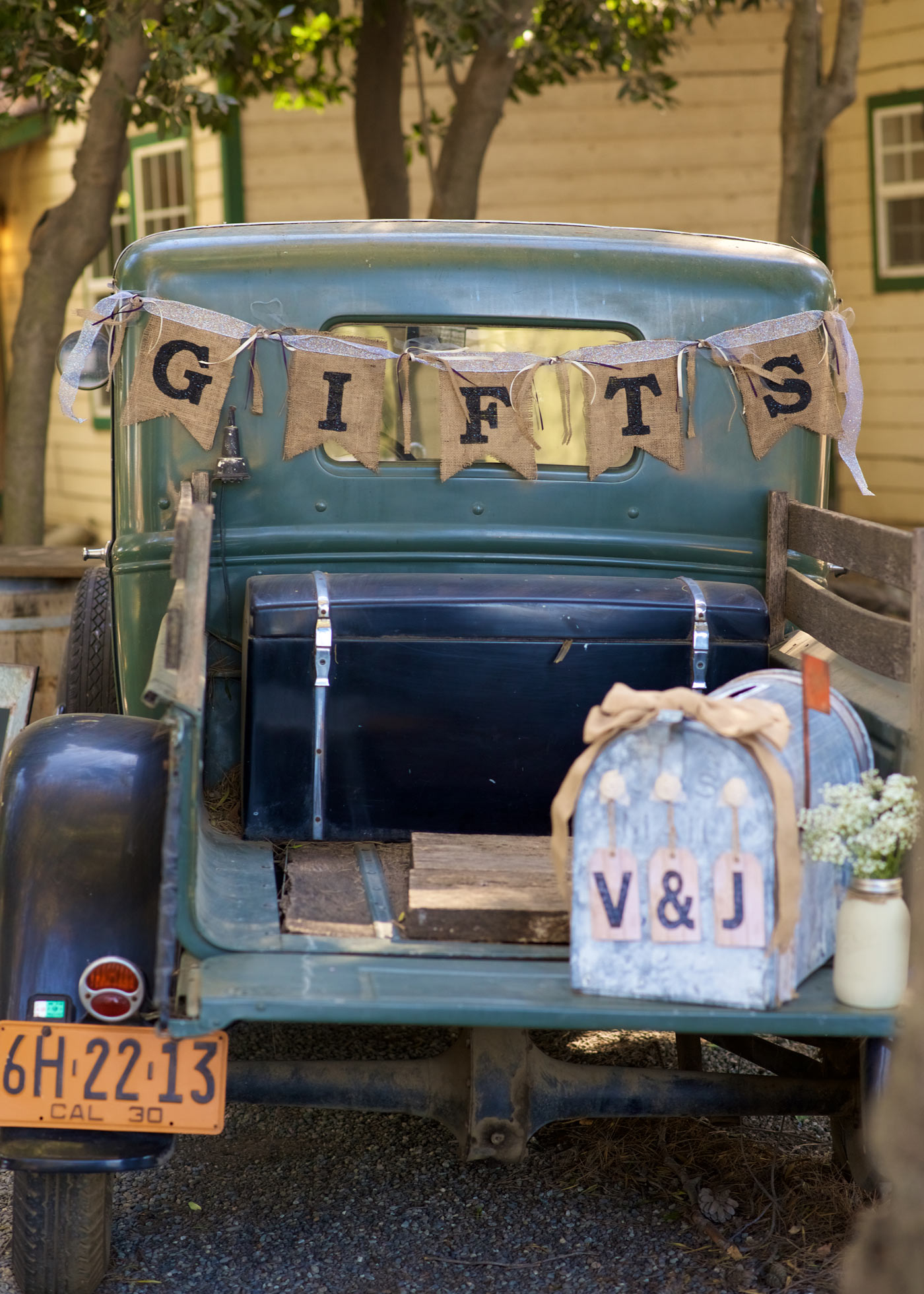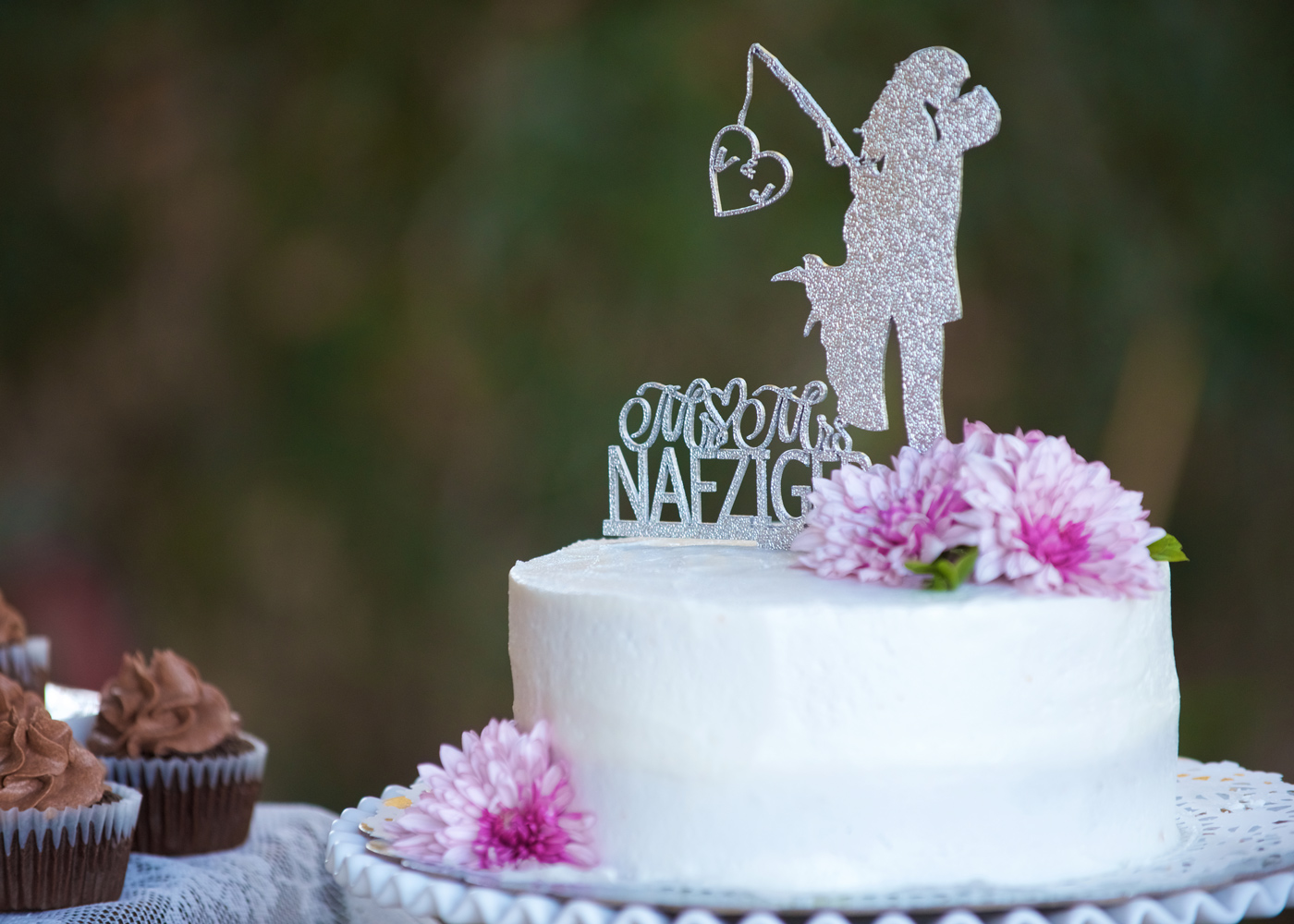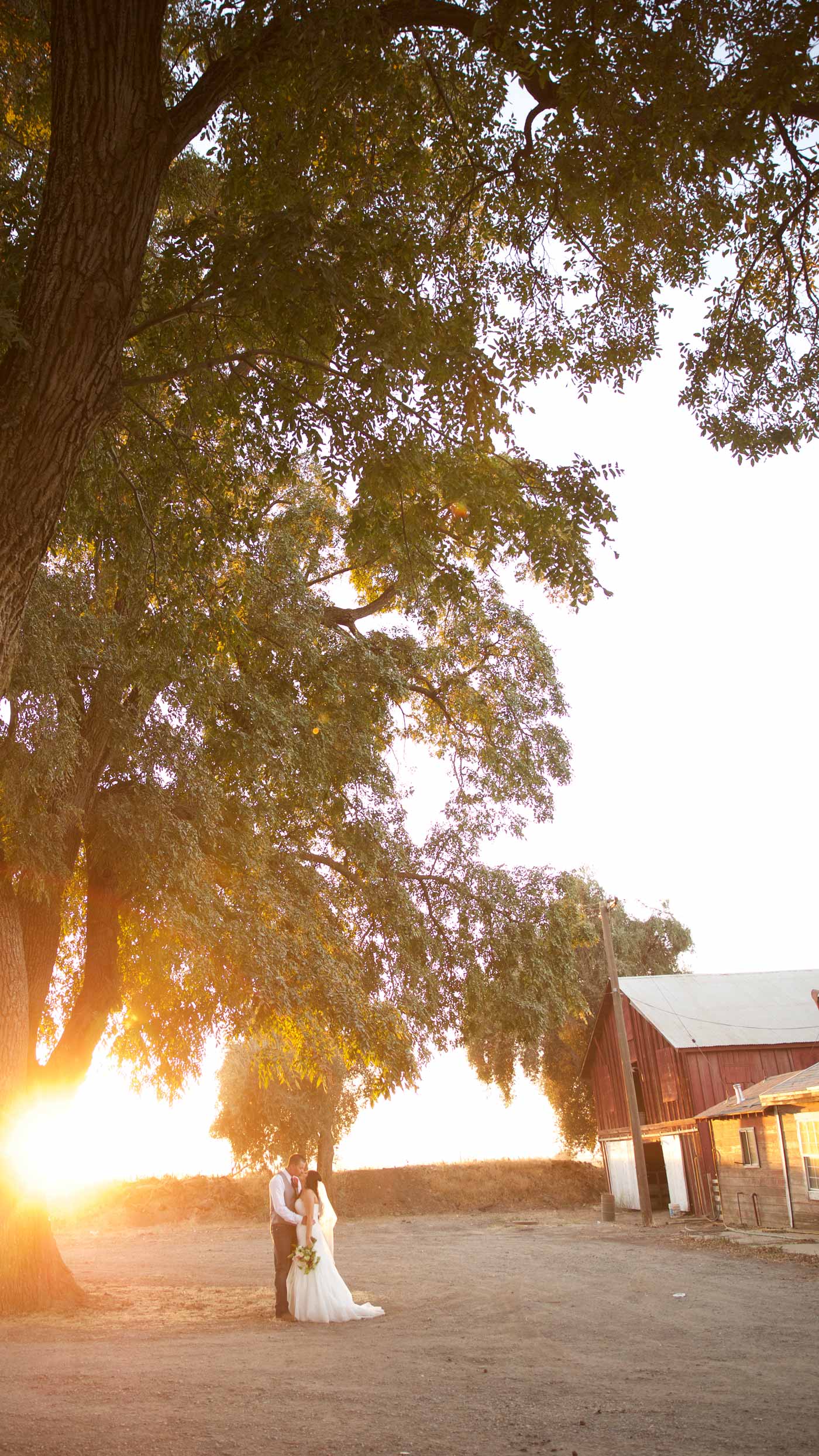 Vanessa said the most romantic part of the day was the first dance with her husband. Saying that even though they were surrounded by a crowd of people, swaying to their favorite country song "From the Ground Up" made her feel that it was just the two of them.
Joel made his new bride laugh and surprised her — and all those who know him, when it was time for the garter toss. Vanessa thought their first dance would be about all the dancing Joel, who doesn't like to show his moves, could handle. So she was shocked to see him not only doing a little dance before the toss, but a sexy one at that.
Vanessa and Joel said that if three words could sum up their wedding it would be these: amazing, beautiful, and blissful; a day that will be remembered by them forever.
PHOTOS: Christopher Armstrong Photography
[VENUE] The Yolanda Ranch [CATERING] Anderson Family Catering [CAKE] Sweet Sensations [FLOWERS] Dixon Florist [RENTALS] Firehouse Entertainment [GOWN & ACCESSORIES] Enchanted Bridal Shoppe  [TUX] Men's Wearhouse [RINGS] Devons Jewelers [MAKEUP/HAIR] Dominique Dandoval [OFFICIANT] Bob Ramm [DJ] DJ Swanky [INVITES] elegantweddinginvites.com