When you first meet Andrea and Brandon, it's almost hard to believe they're newlyweds. Sure, they're madly passionate about each other. But they have the quiet and peaceful glow of a couple who has been in love for a long time. And perhaps it's because their love story began a long time ago.
When they first met, Andrea was visiting from Colombia as part of a student exchange program, and studying at Brandon's high school. Brandon was a neighbor of her host family and she often ran into him. "I may have stalked him from time to time," she giggles. "I thought he was so cute."
"Let's be honest; she stalked me all the time," jokes Brandon.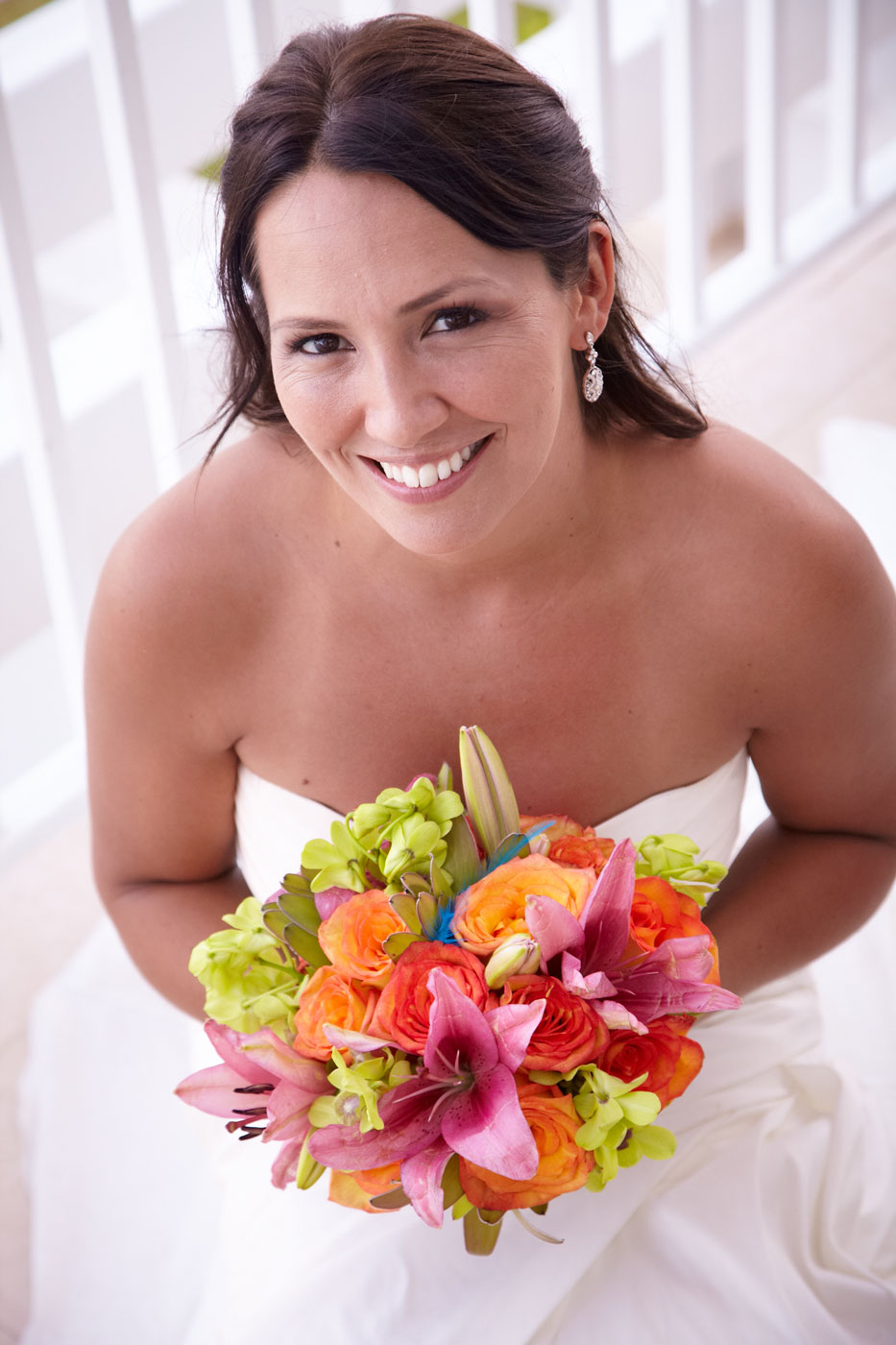 It's a claim Andrea doesn't deny. Two years her senior, with a dashing smile and a driver's license, Brandon was the ultimate high school crush. Still, it was his genuine kindness and warm personality that Andrea remembers appreciating most.
Little by little, the two began spending more time together. As Brandon neared graduation, things finally turned romantic. "He was my first kiss," remembers Andrea. "At sixteen, I thought he was the love of my life. It was a big deal."
But fate wasn't ready to seal the deal quite yet. After graduation, Brandon joined the Army and moved away. While the couple initially kept in touch, time took its toll and they eventually fell out of contact entirely. It would be twelve years before their paths would cross again.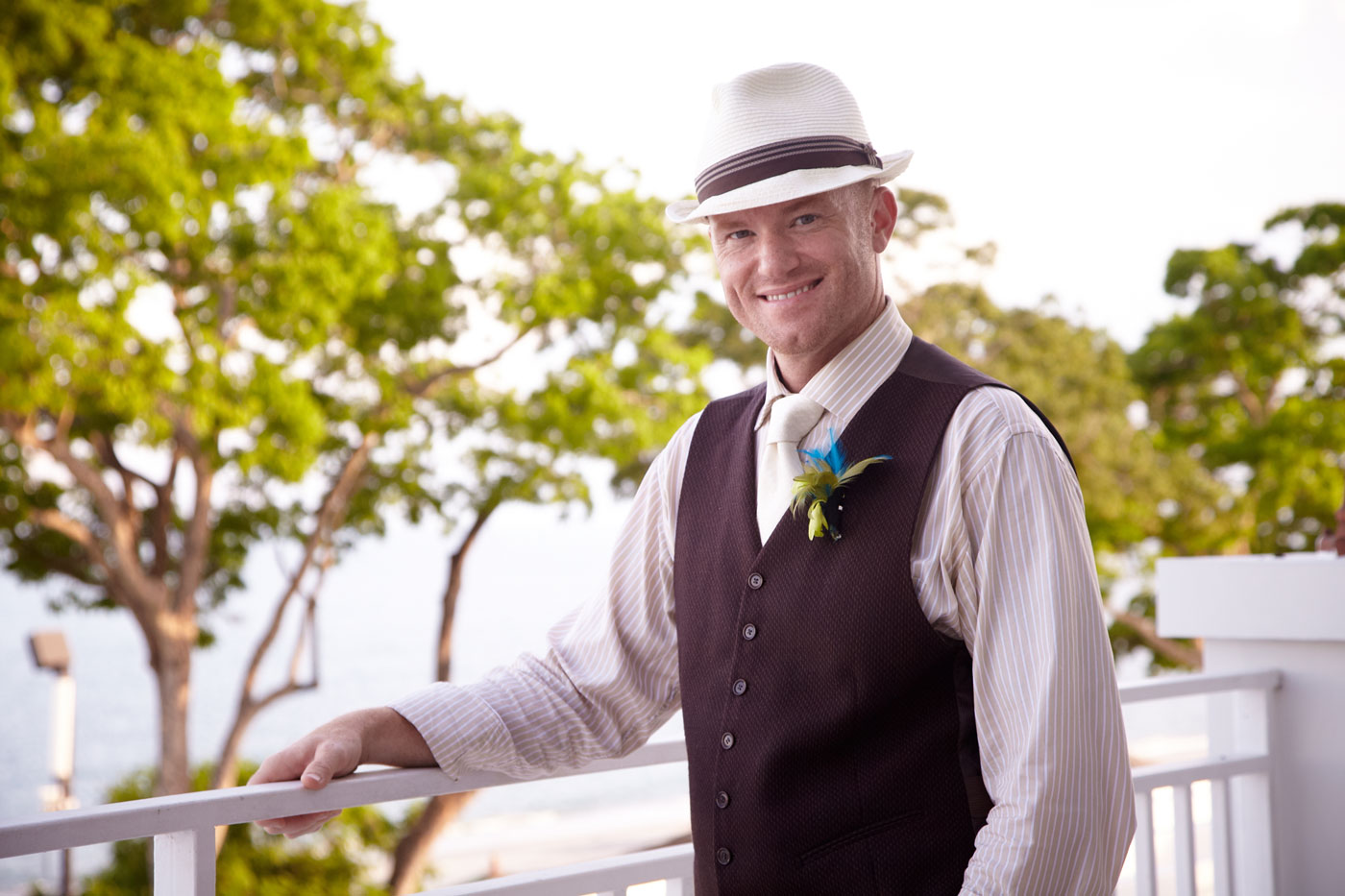 Andrea, who had returned to Sacramento, happened to run into Brandon's father at the dentist. "Instantly, it brought back all these memories and thoughts," Andrea says. "I wondered what Brandon was up to; but I was afraid to ask. I was sure by now he was married with a bunch of kids…you know happily ever after, and it wasn't with me."
Instead, Andrea casually asked about the family.
"When the conversation turned to Brandon, he said he was doing great, working for his uncle in town, and he had two beautiful kids…I thought, yep, it's done," Andrea recalls. Believing Brandon to be happily married, Andrea didn't try to get back in touch. So, she was surprised to receive a call from Brandon a few months later.
"I was getting divorced and was still dealing with the end of that relationship; so it took me a while to look her up after my Dad mentioned he'd ran into her," Brandon explains. "But as soon as I heard her voice, it all came rushing back."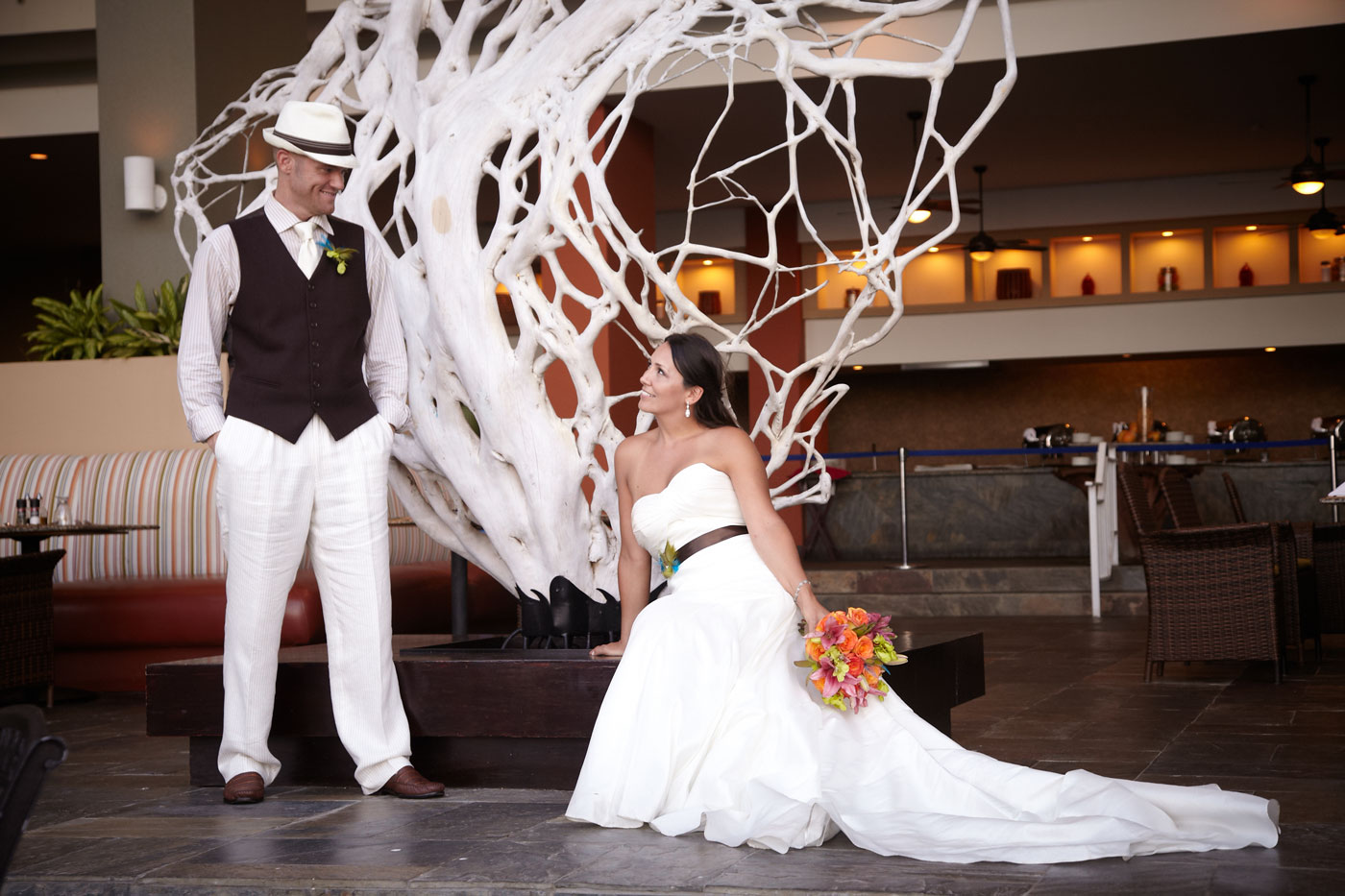 Happy to be in touch after so many years, both Andrea and Brandon were excited to see one another again. Neither wanted to expect too much. But, as it turned out, time hadn't changed things at all. "I went to go see her at her studio and boom – I was right back in it," Brandon remembers. "It's funny because I'm not a big first glance person, but as soon as I saw her again I knew. It was destiny."
The two began hanging out, laughing and talking like old friends. It wasn't long before they were dating again. And, this time, it was more than a simple crush. The couple soon found themselves falling in love. Still, they were careful not to rush into anything too quickly. They took their time to reconnect and to allow their families to become comfortable with their relationship. Brandon eventually introduced Andrea to his two children and they enjoyed getting to know one another and building a relationship.
This time, there would be no losing touch or growing apart. This time was forever.
After a year and a half, Brandon proposed. He took Andrea back to the spot of their first date, Ancil Hoffman Park. He didn't want her to be suspicious of what was coming, so he developed a fake excuse for the visit.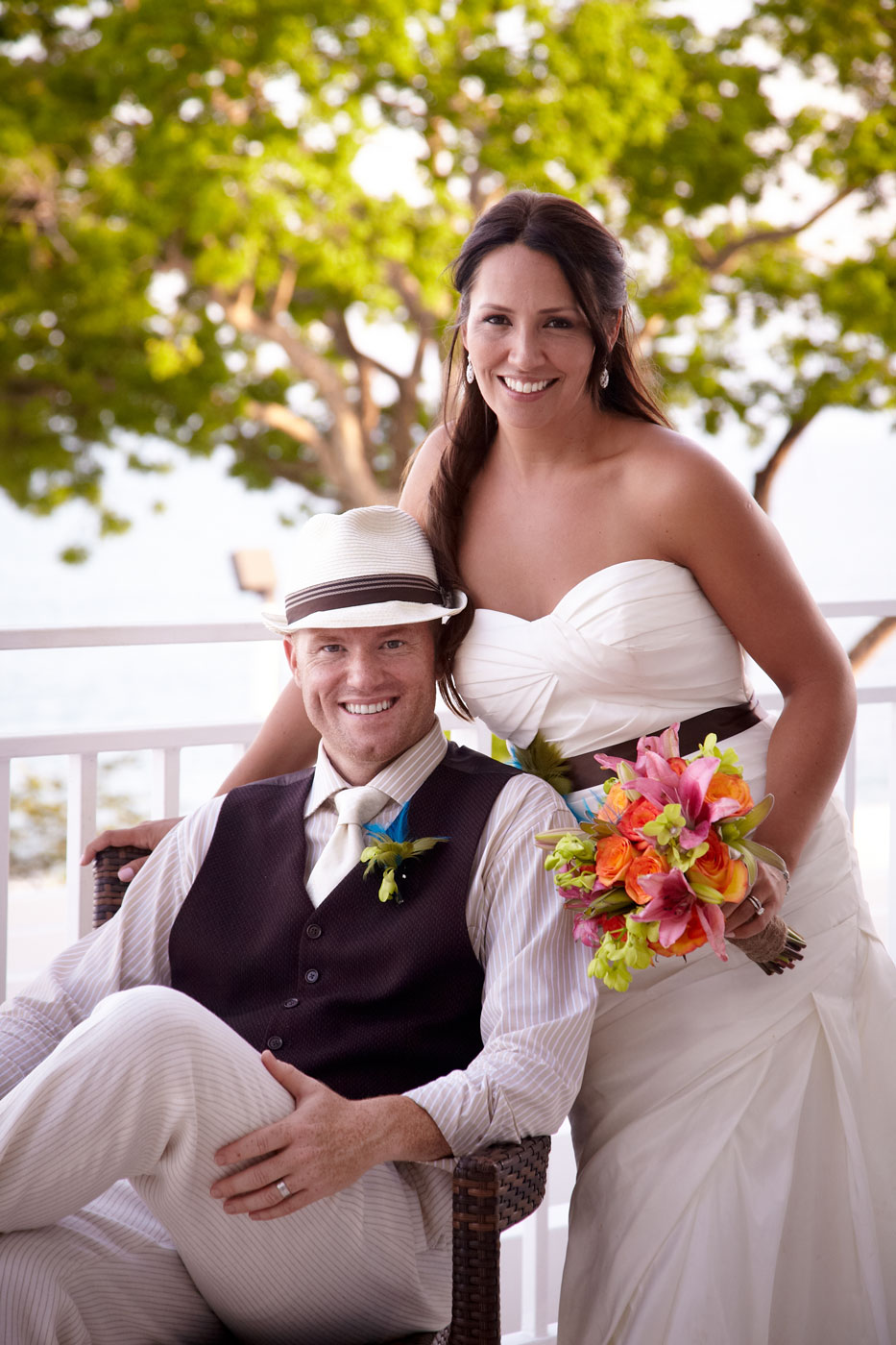 "He told me that we needed to collect some rocks for his daughter," Andrea recalls. "I was really hungry so I was in a hurry. I was just like, let's get some rocks and go eat. But he was really serious about finding the perfect ones and kept taking his time. I was thinking, 'what is going on here?'"
Brandon was purposely leading Andrea down to a romantic spot by the river. There, he took her by the hand and told her how happy she made him and how much he loved her. "It was really sweet but we were still walking along; so it didn't occur to me he was proposing," Andrea says. "He told me that he pictured himself growing old with me."
With that, Brandon took a ring from his pocket and asked Andrea if she would grow old with him and be his wife. Shocked, amazed, and overwhelmed with joy, Andrea immediately and enthusiastically accepted.
The couple was thrilled to share the happy news with their family and friends. They immediately called Brandon's parents and then Andrea's oldest sister. Within a short time, the news spread like wildfire.
Even with all of the excitement, Andrea and Brandon weren't in a rush to head to the altar. They wanted to take their time and think about what they wanted in a wedding. They discussed various destinations and ideas, getting input from family and friends.
But there was one thing of which Andrea was sure. She wanted a small wedding. As a wedding photographer, she'd experienced plenty of weddings and seen everything from the tiny, intimate affair to the big blowout bash. She had her heart set on the slower pace and more relaxed vibe of a smaller celebration.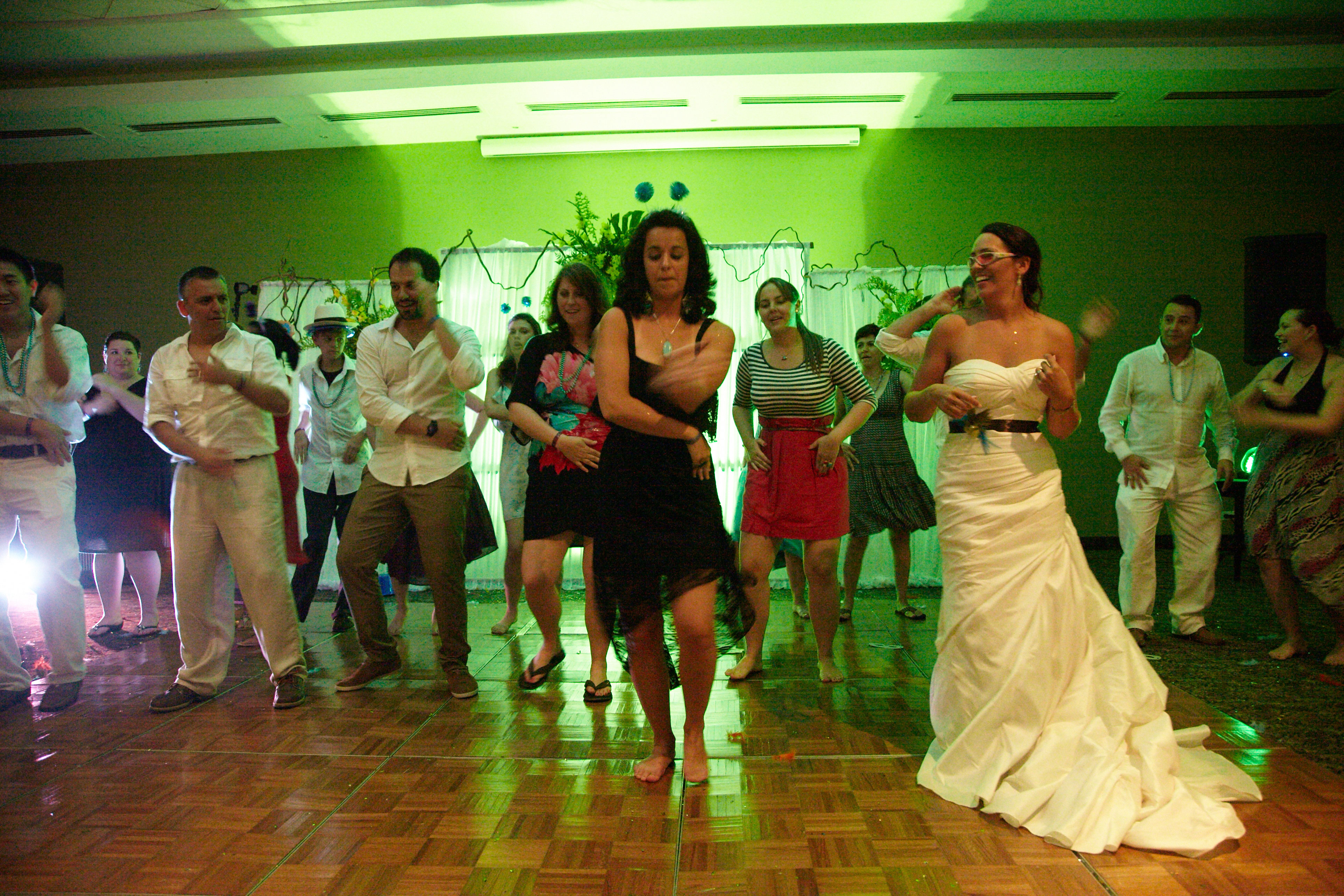 With one element decided, the couple began to plan the rest of their Big Day. Since they had family all over the world, they knew they wanted to host a destination wedding. They considered Mexico and other beachfront options, before ultimately selecting Panama.
"I'd been there before and I remembered really loving it," Andrea explains. "It's like a best kept secret – beaches for days and not a lot of crowds. Plus, we went for my Dad's birthday and it was his last birthday before he passed away. So it had sentimental value."
The couple made just one trip to Panama. What couldn't be decided upon during their visit had to be planned by phone or email with the local wedding coordinator.
Once she was back at home, Andrea dove into the details. For a color scheme, she selected a vibrant array of fiesta-inspired hues: red, bright green, hot pink, aqua, orange, and sunny yellow. "I wanted something really bright and colorful and fun," Andrea says. "At one point Brandon asked me if our wedding was going to look like a taqueria!"
To carry the colorful theme throughout the wedding, Andrea purchased bright paper lanterns to decorate the reception. Her sister made cloth napkins in the wedding's colors and created custom table runners to match. To the place settings, the bride added a paper flower, each handmade by Andrea and her future mother-in-law.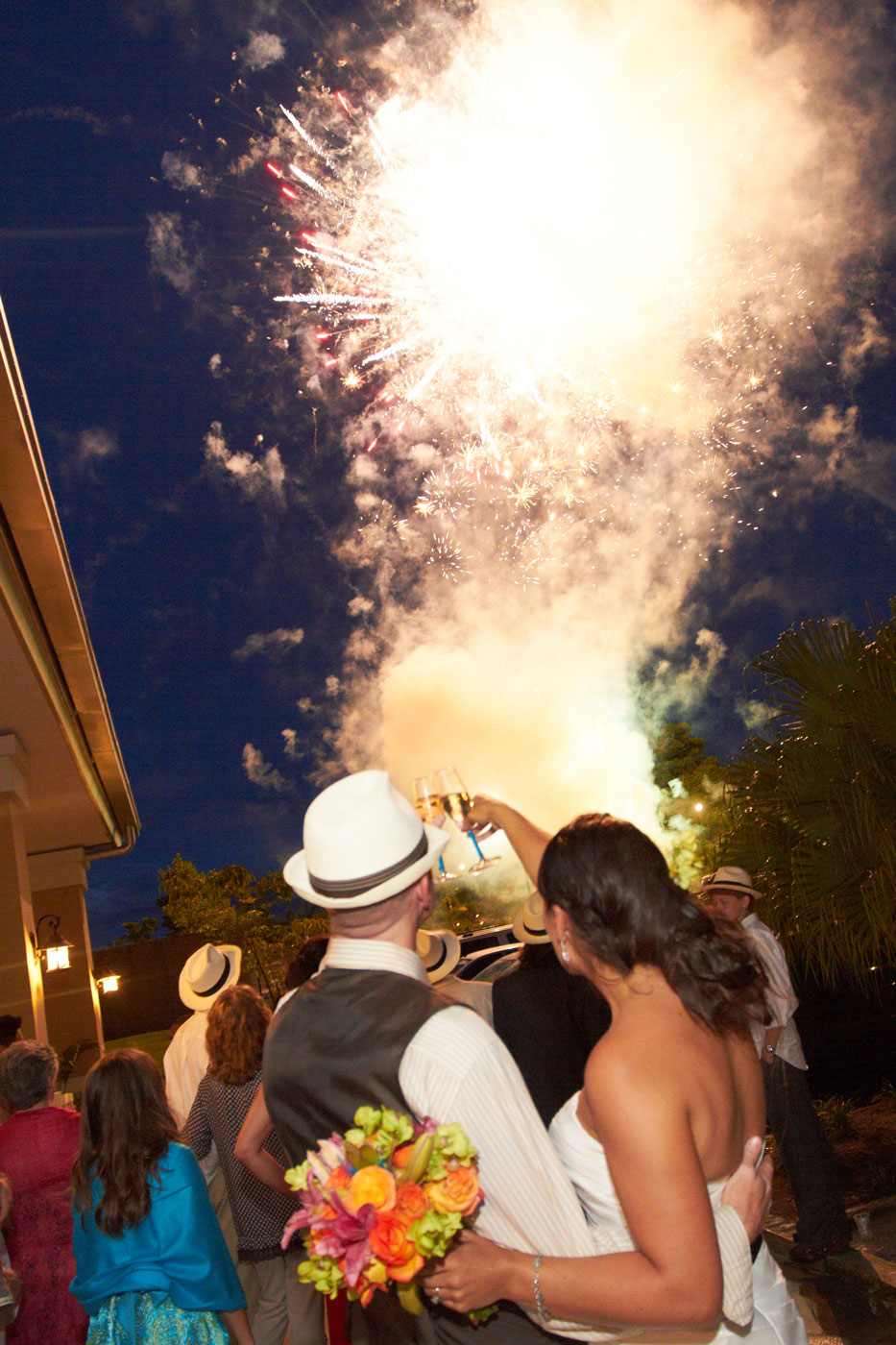 She paired the vibrant colors with plenty of natural elements to keep the look from being overwhelming. Andrea made burlap wrapped floral cones to hold blooms along the aisle. Fresh fruit was added to the centerpiece vases, and burlap and twine accented the bridal bouquet and boutonniere.
With months of planning and crafting complete, it was finally time for the wedding. Sixty guests joined the couple in Panama to celebrate their union. The weeklong celebration included plenty of dinners, time at the beach, and reconnecting with friends and family from far away. "It was so emotional; I basically cried the whole first three days," the bride remembers. "I just couldn't believe so many people had taken the time to be there. It meant so much. I've never felt so much love in one place. It was overwhelming, in a good way."
But when the wedding day rolled around, it brought the rain clouds with it. The ceremony had been planned for the beach, but the sudden weather change required that it be moved indoors to the reception hall. After some scrambling to relocate the décor and the chairs, the ceremony was ready to begin. Brandon's children served as ring bearer and flower girl and his father conducted the vows in both Spanish and English. Once pronounced husband and wife, the bride and groom asked Brandon's children to join them to be announced as a family.
After the ceremony, the guests gathered outside on the patio for a champagne toast. Everyone was surprised and delighted by a fireworks display in the newlywed's honor.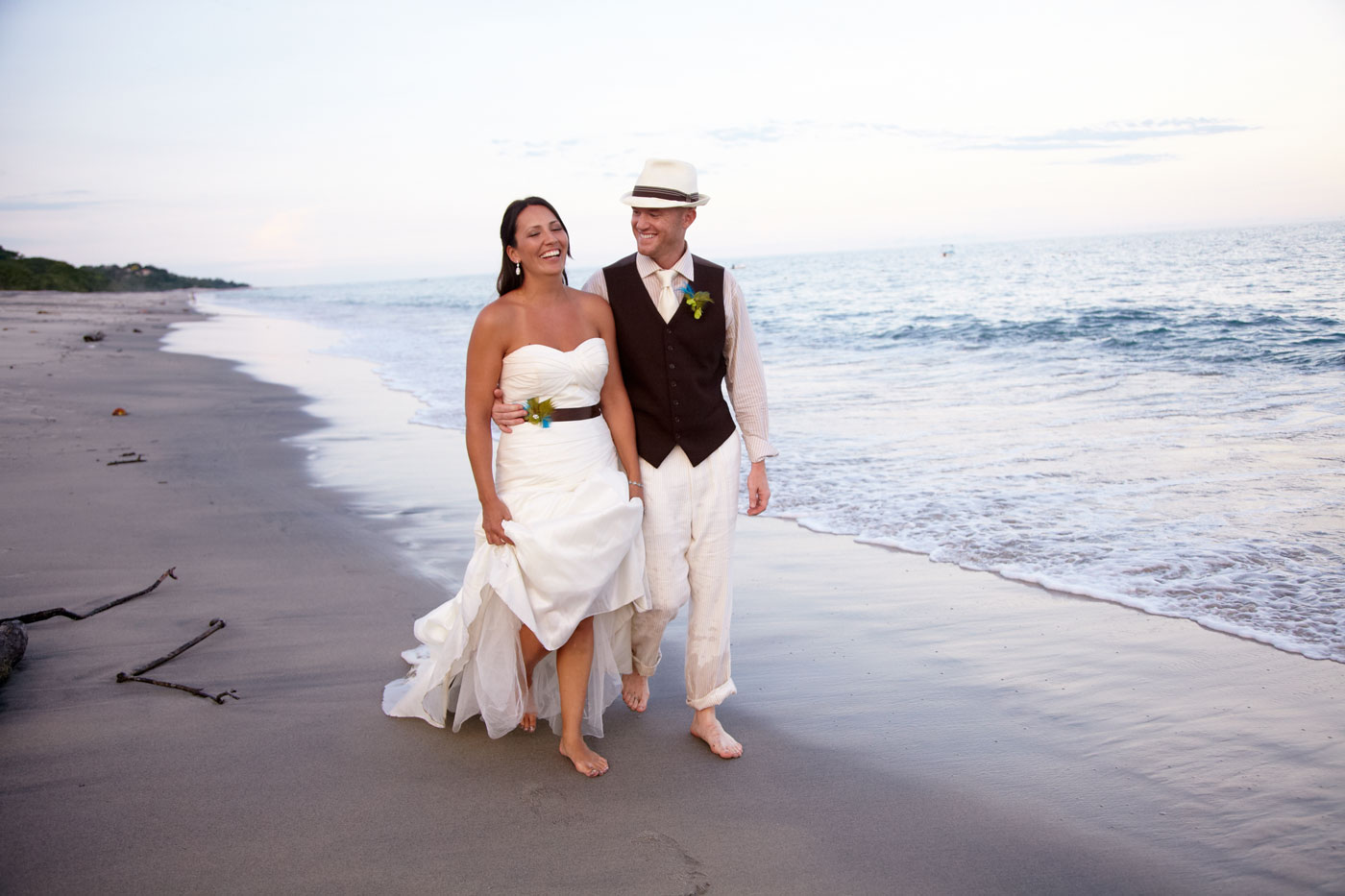 "We'd planned for fireworks originally. But with the rain and the ceremony changing so much, I figured they weren't going to happen," Andrea says. "So it was a total surprise and just so beautiful. Everything always works out when you let it!"
Next, the party shifted into high gear. After enjoying a meal of local seafood specialties, the guests were treated to an elaborate dessert buffet that featured a wedding cake handmade by the bride's sister, handmade chocolates, and cookies specially sent all the way from Columbia.
Still, the best was yet to come. A traditional South American band surprised guests with what's known locally as "the crazy hour". The celebration included a live band and performers on stilts handing out feathers, beads, and other festive party items.
"The point is to get everyone all riled up and dancing," Andrea explains.
And it worked. The newlyweds and their guests danced and celebrated until 2 in the morning.
"It was crazy fun," says Brandon. "There was so much energy. At one point we sat down in the middle of it all and watched, with everyone just dancing around us and laughing. That was my favorite part – just realizing we're married and this was our beautiful family."
It was a celebration years in the making, which only made it that much more special. Through the years, Andrea and Brandon had grown up, grown apart, and ultimately grown into the perfect match.
"It's really funny, the same things I love about Brandon now are the same things I loved way back then," Andrea says. "He's funny, thoughtful, he's really considerate. It's just that as we grew older, I'm able to appreciate those qualities so much more. I can honestly say I'm completely ok growing old with him."
Brandon agrees. "We take life one day at a time," he says. "I'm sure there will be challenges down the road, but we'll be up for them. We just appreciate where we're at every day. We've learned not to take it for granted…we always try and look on the bright side."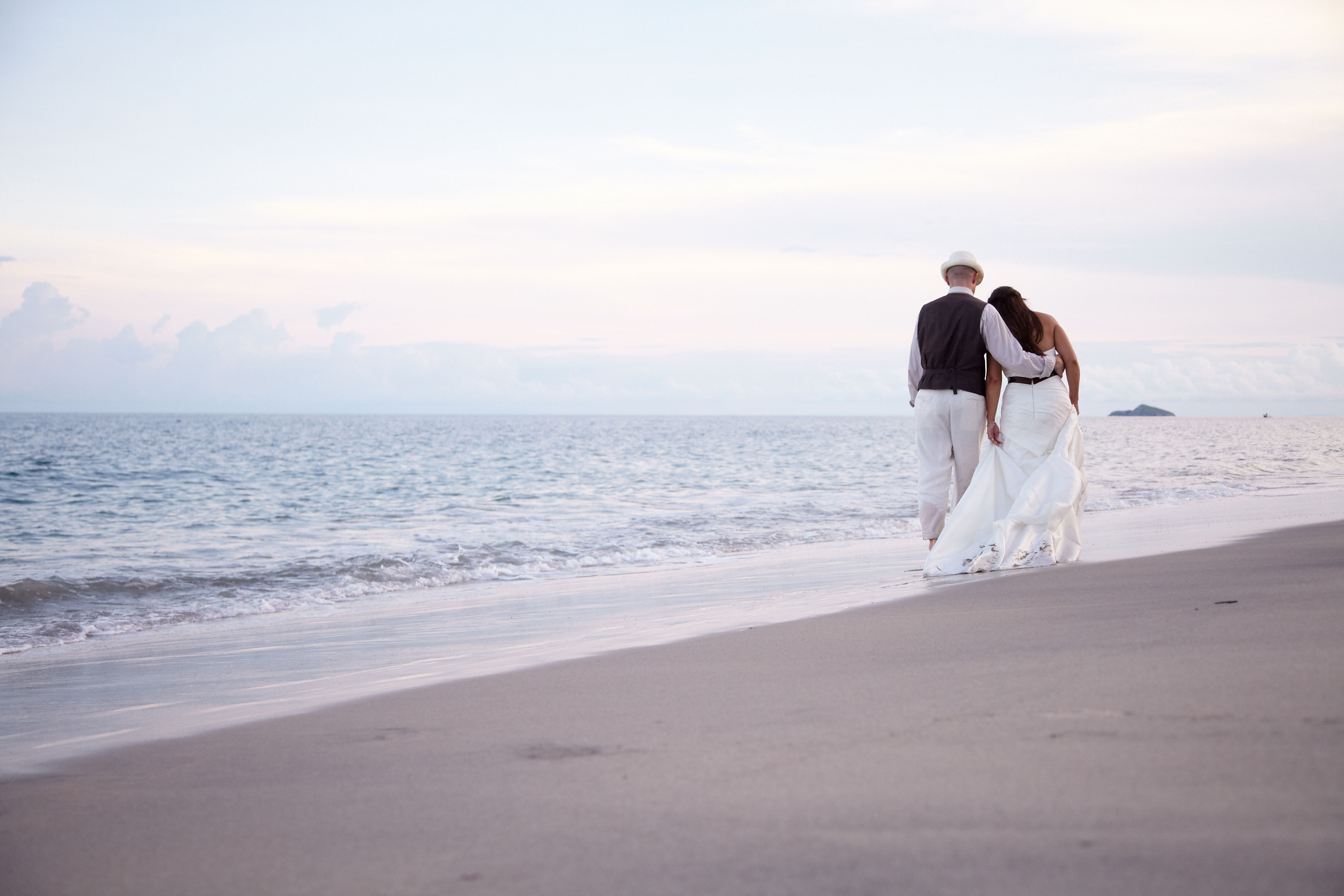 PHOTOS: Meagan Lucy, Christopher Kight Photographers