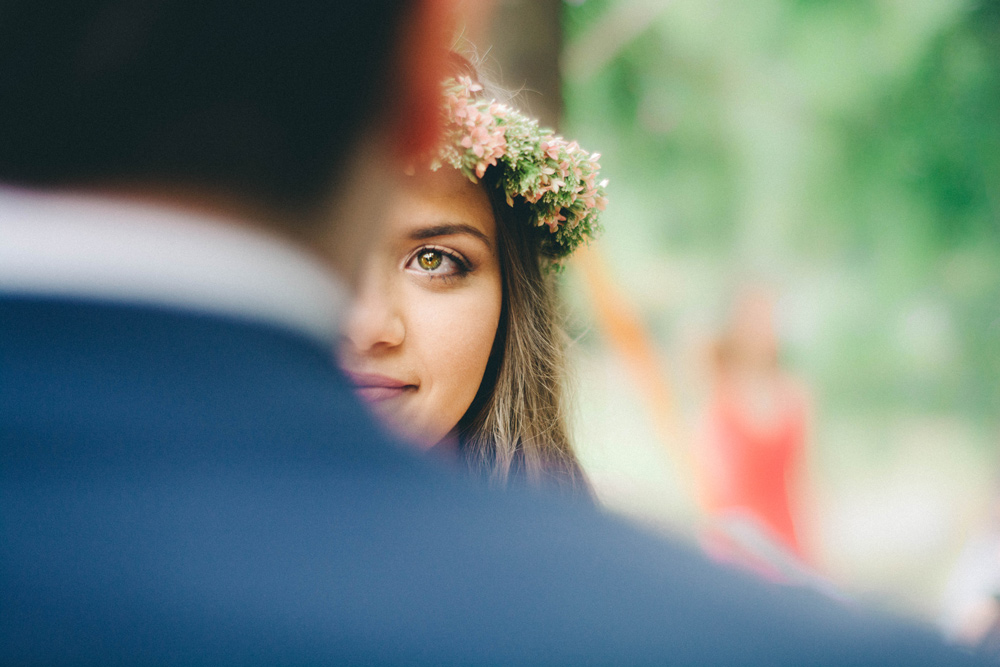 The summer wedding season has just ended, but couples are already preparing for their 2019 nuptials. If you're getting married next year, then chances are you've already started thinking about the special touches you'd like to incorporate into your ceremony and reception.
Trends in the wedding industry come and go quickly, so couples may find it helpful to hear what experts have to say about upcoming trends. Luckily, wedding planners, designers and industry experts are already sharing their predictions for 2019, and several themes consistently crop up in trend discussions.
As you plan for your wedding, keep an eye out for things you might like to include. To get you started, here are a few upcoming trends you should look out for.
1. Industrial Chic Decor
Rustic weddings are on their way out of style, but industrial-chic weddings may quickly take their place in 2019. This theme gives decor a simple yet modern edge today's couples love. Couples incorporate industrial elements into their decor by using metals and geometric shapes and by contrasting flowers with brick and concrete. Though the industrial trend certainly isn't for everyone, it's versatile enough to work for pretty much any style. You can soften things up by using linens and elegant candles.
2. Deep Color Schemes
Though couples loved pastels for the last few years, florists and designers expect couples to gravitate toward darker, moodier colors in 2019. Watch for this trend in fashion, floral arrangements and decorations. Flowers this year will be brighter and more varied than they have been recently, incorporating lush detail and darker colors. Purple is expected to be particularly popular, so if you love all things lavender, this trend might be your dream come true.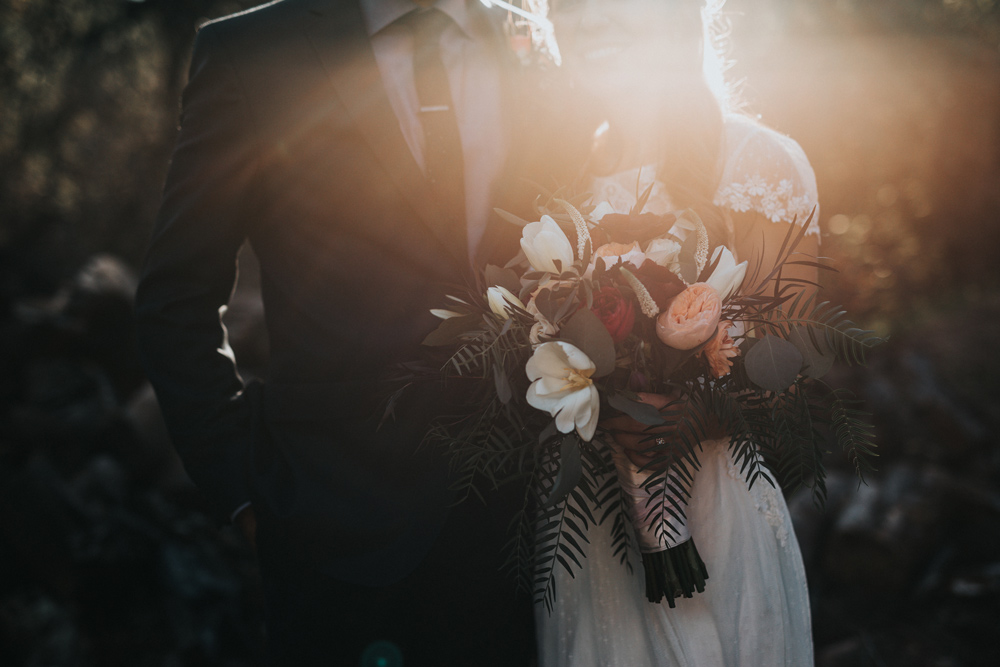 3. Destination Weddings
Approximately 20 percent of engaged couples chose to have destination weddings in 2016, and the trend hasn't stopped yet. Experts anticipate that destination weddings will continue to be popular for yet another year.
One reason couples choose destination weddings is that they allow for a longer wedding experience. In addition to the beautiful scenery and local culture, couples get to enjoy several days of quality time with their guests, a significant difference when considering the single day of a traditional ceremony and reception. As couples increasingly gravitate toward smaller wedding parties, destination weddings remain an attractive option.
4. Casual and Fun Food Options
When it comes to food, casual is definitely in. Though traditional sit-down dinners will always suit some couples best, more lovebirds are choosing to incorporate fun and festive food options at their weddings.
Instead of a formal dinner or traditional buffet, couples in 2019 will opt for small plates and themed food stations where guests can get creative, like pasta bars or pancake stations with tons of toppings.
If you want to share your favorite comfort food with your guests, this is a good year.
5. Tiaras and Royal-Themed Dresses
Meghan Markle's wedding made a huge impact on spring 2019 wedding fashion. For brides, royal sophistication reigns supreme. Tiaras, capes and gowns packed with detail are popular choices, especially when paired with other popular trends like plunging necklines and skinny straps.
For the bride that doesn't like dresses, never fear: Jumpsuits will provide an equally popular alternative next year.
6. Creative Suits
Tuxedos will never go out of style. However, in 2019, it's likely that many grooms will embrace more creative wedding attire, which is yet another sign that more unique, personal weddings are on the rise.
Next year's grooms may consider suits in nontraditional colors like white, khaki or lavender. They may also find mismatching pieces to be a welcome change, and prints may make the biggest splash of all.
In addition to more creative outfits, grooms are also embracing an existing bridal trend: having a second outfit for the reception. Many grooms are choosing to change into different suits after the ceremony for an extra fun, and maybe more comfortable, evening.
Find Your Perfect Trend
This year, the wedding industry will see another set of trends come and go. These are just a few of the upcoming trends gaining popularity with couples so far.
If you see anything you like, consider incorporating it into your wedding — but remember to bring your own personal style. Though a trend can inspire you and help guide your vision, it shouldn't restrict you. Don't be afraid to stretch a concept to suit your needs. Your creative idea just might become the next big thing.
Kacey Bradley is the blogger behind The Drifter Collective, an eclectic lifestyle blog that expresses various forms of style through the influence of culture and the world around us. Kacey graduated with a degree in Communications while working for a lifestyle magazine. She has been able to fully embrace herself with the knowledge of nature, the power of exploring other locations and cultures, all while portraying her love for the world around her through her visually pleasing, culturally embracing and inspiring posts. Along with writing for her blog, she has written for sites like U.S. News, SUCCESS, Ruffled, and more!
Follow Kacey on Twitter and subscribe to her blog to keep up with her travels and inspiring posts!