When a guy wants to get to know a girl who catches his eye, the first thing to do is to get her number. Everyone knows that. You expect it at parties, at school, maybe even at work. But two people can connect anywhere, and when Luke met a beautiful girl named Sierra at church one day, he made sure he didn't leave that afternoon without asking for her phone number.
Sierra found Luke to be super easy to get along with and talk to. He loved her personality and spunk. After a few weeks together, it was like they had been friends for ages.
A few short years later, Luke was ready to pop the question to Sierra, now in her senior year of college. He surprised her by showing up unexpectedly one weekend, and proceeded to lead her on his own special tour of the campus. Each stop on his tour was the spot of a significant moment they had shared, and at each there was a bouquet of flowers and a very personal letter waiting for her. The final stop of the tour was a mountaintop with a spectacular view, which they reached just as the sun was setting. This was the spot Luke had chosen to create a new special memory. He got down on one knee and said, "Sierra, you're the greatest joy in my life, second only to Jesus. I want to spend the rest of my life giving myself up for you. Will you marry me?" and she said, "Of course!"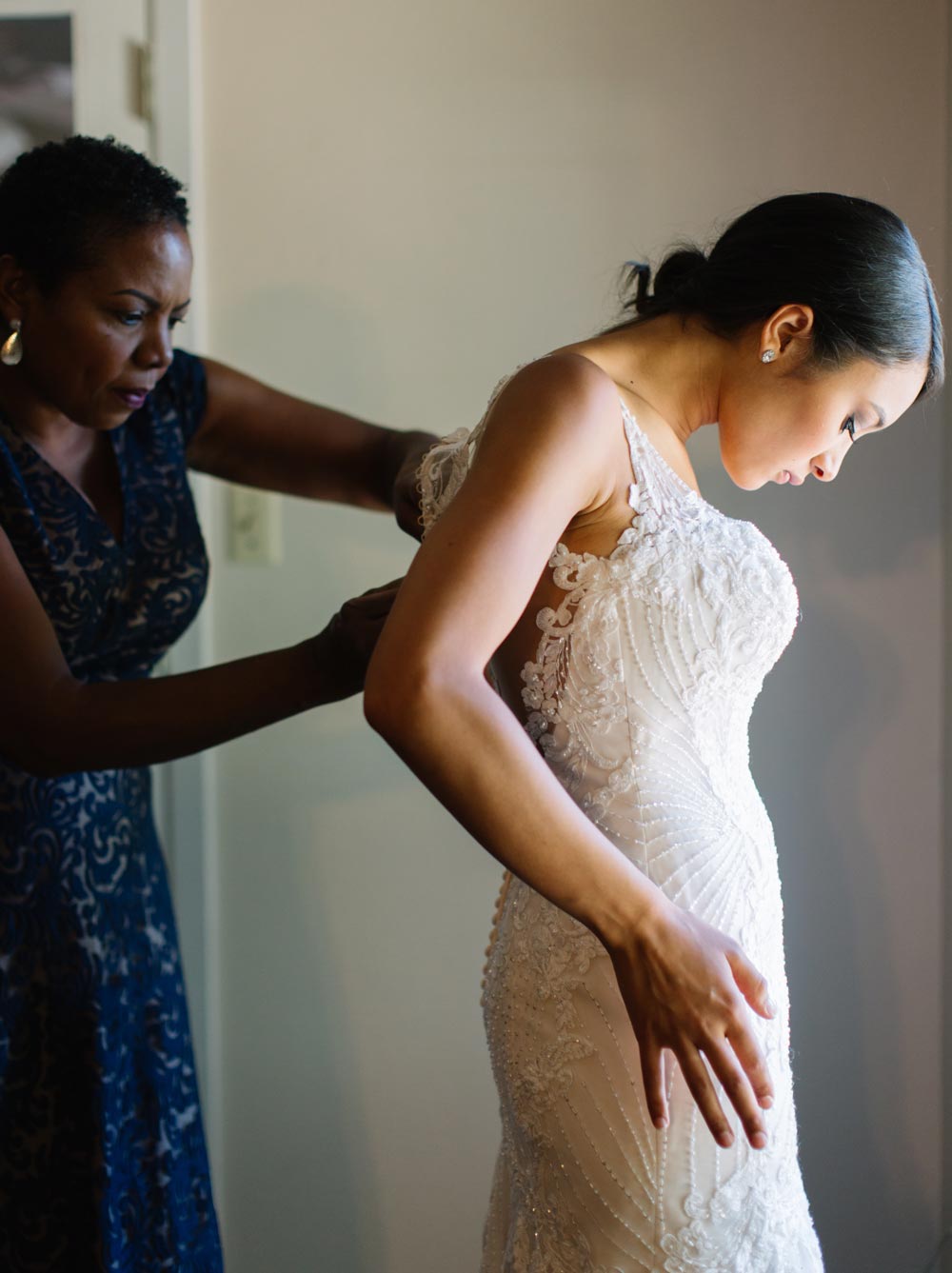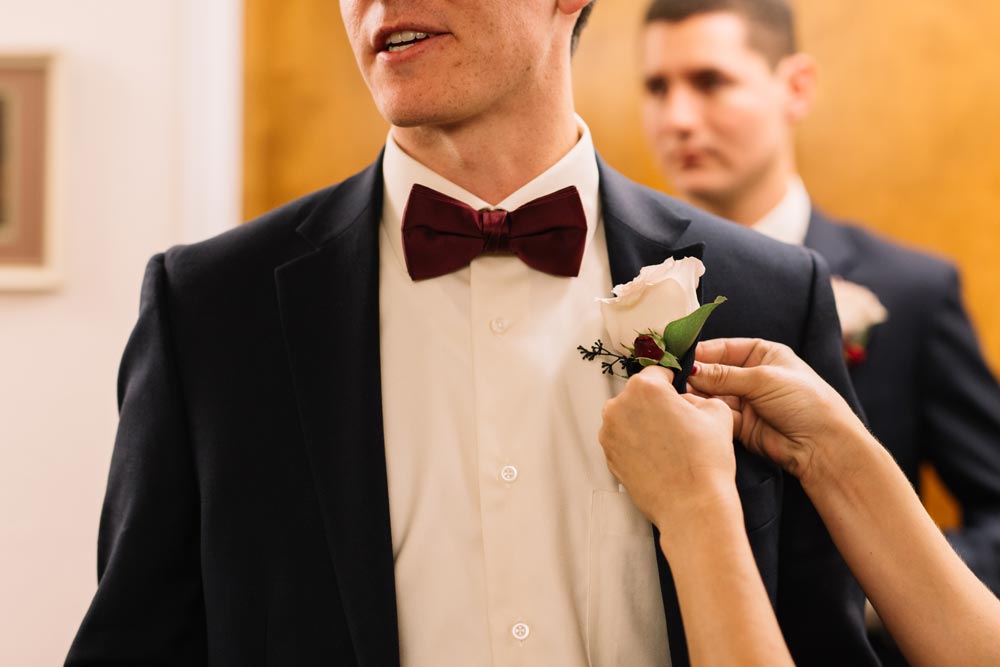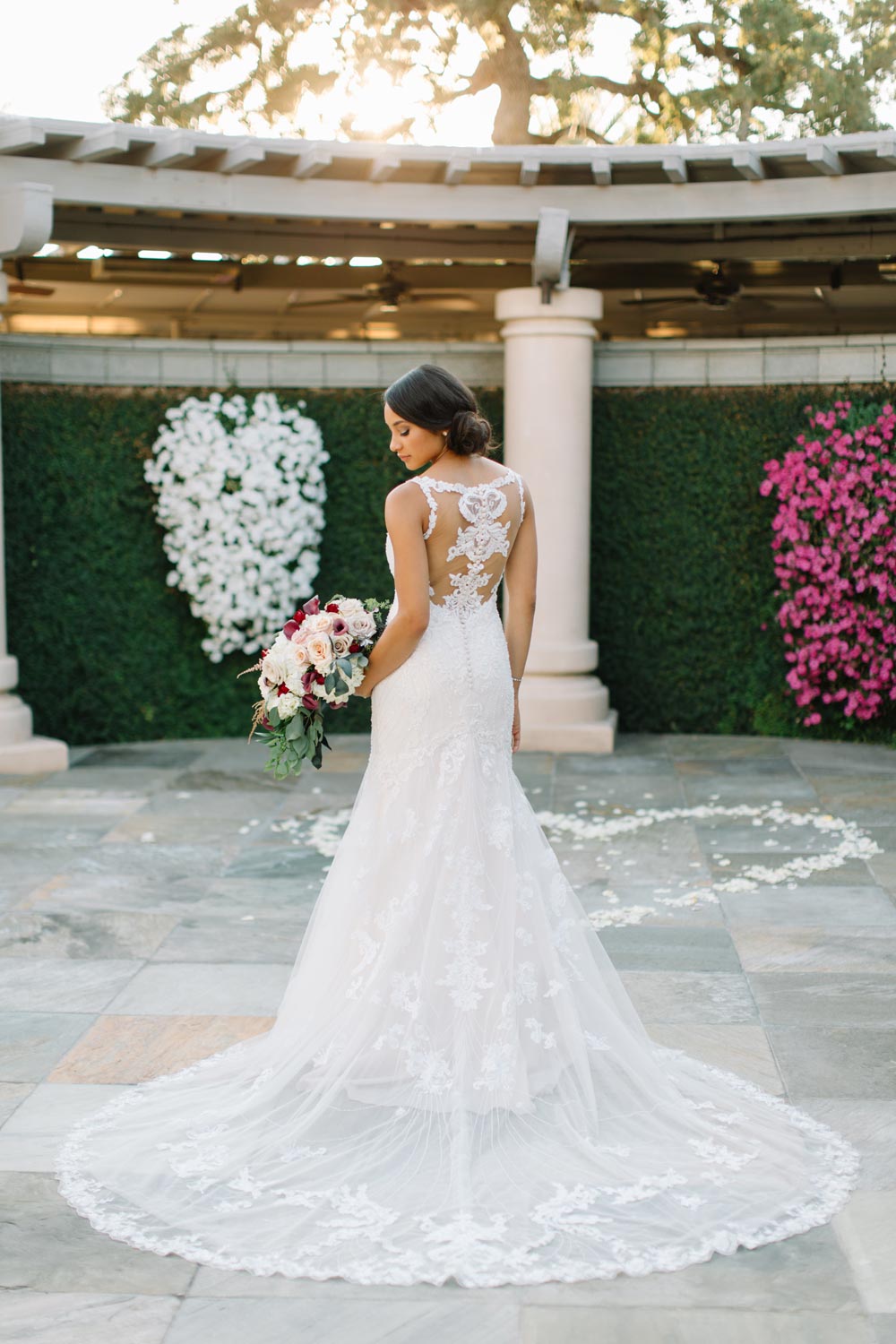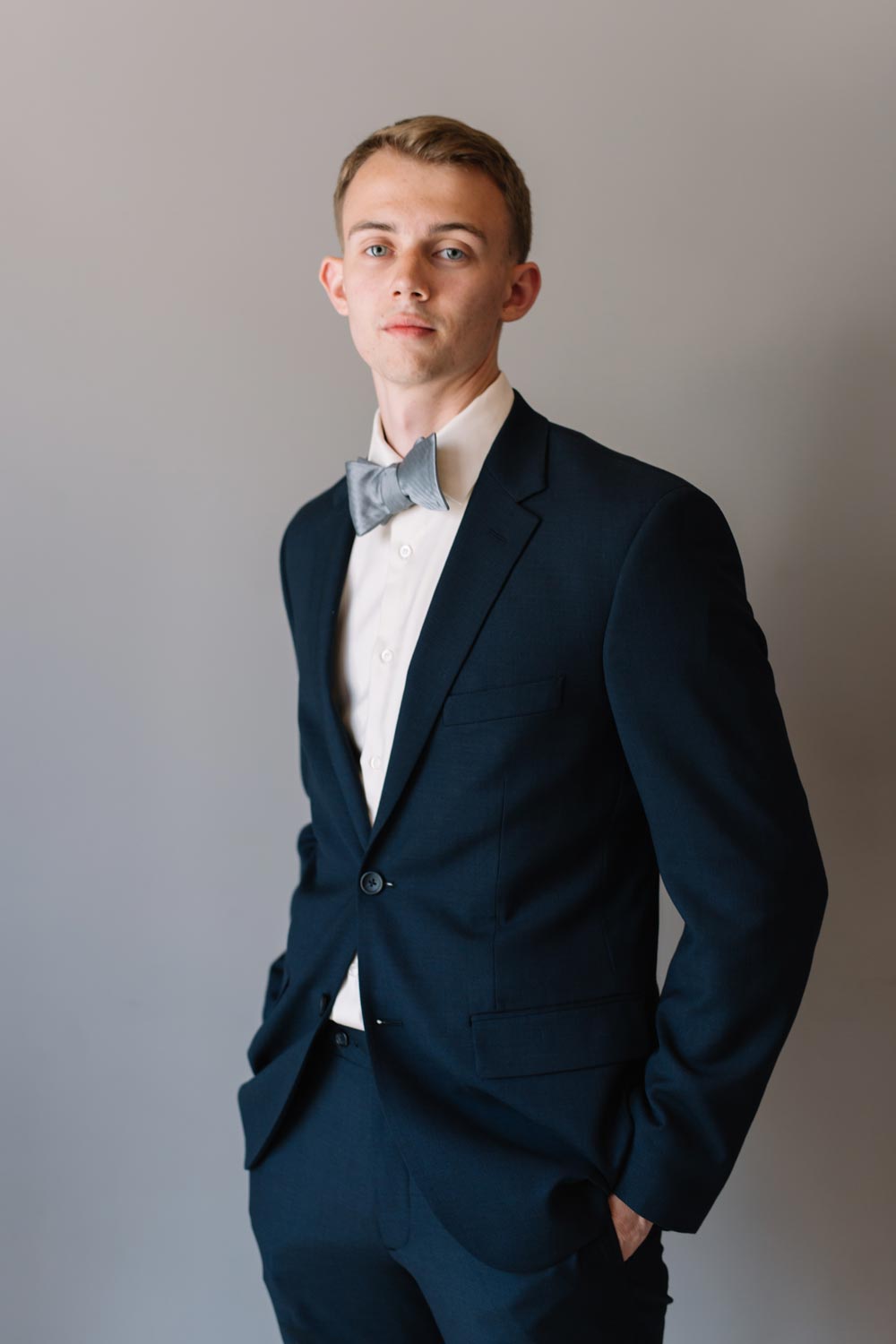 A classic and simple wedding with just a bit of dazzle was the plan. Sierra chose a gown by Essence of Australia. It was a deep V mermaid style design, with a lace back and more lace all the way down the train, and beautiful beading and pearls throughout the whole body. She added a petticoat to the bottom to fill it out a bit. Family heirloom jewelry completed her ensemble beautifully.
For her wedding flowers, Sierra turned to Joan Pennebaker of Beautiful by Nature Florist, who she says did a truly excellent job. "Her choices matched my colors and theme and beautifully." Joan used roses, dahlias, spray roses, peonies, alstromeria and hydrangeas in shades of ivory, wine, blush pink and greenery. Bridesmaids carried small bouquets, the bride's was a huge teardrop, the gentlemen had roses on their jackets, and flowers were at the center of all the tables and lined the ceremony aisle. The floral designs were simple but breath taking and complimented the venues simply and elegantly.
Of course, all of the planning leads up to the big day. The couple wanted their wedding day to be about much more than their story. "As Christians, we wanted it to bring glory to God and invite others to share in His story and Him at work in our lives." Sierra recalls, "When the church doors opened and I started my walk down the aisle, I was sobbing, most of the guests was sobbing and of course, my dear groom was also in tears. It was beautiful and breathtaking. I was honored to be the bride and to be a part of this occasion!"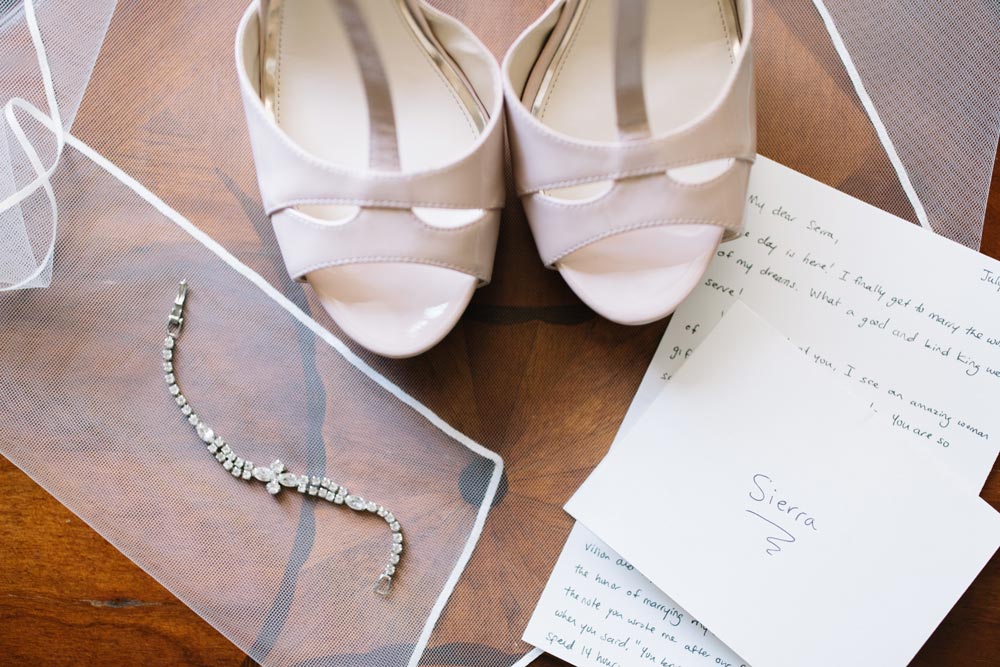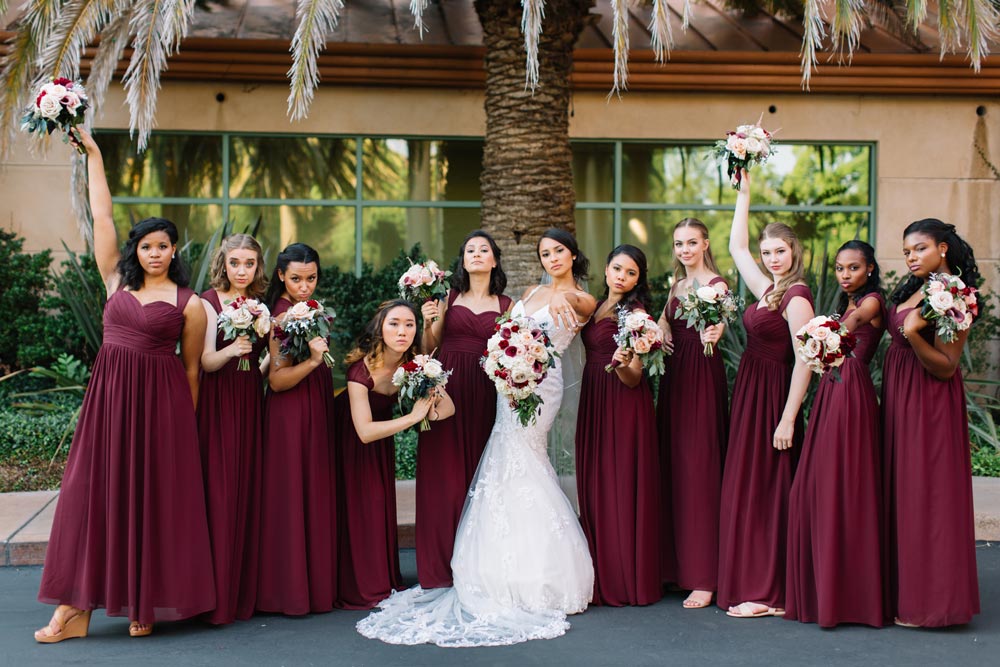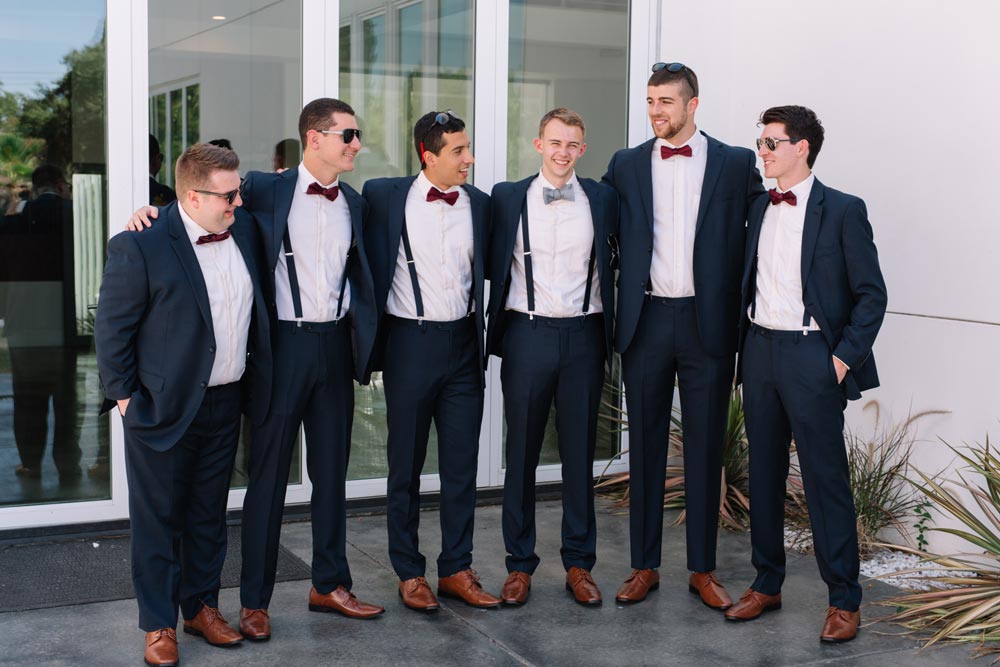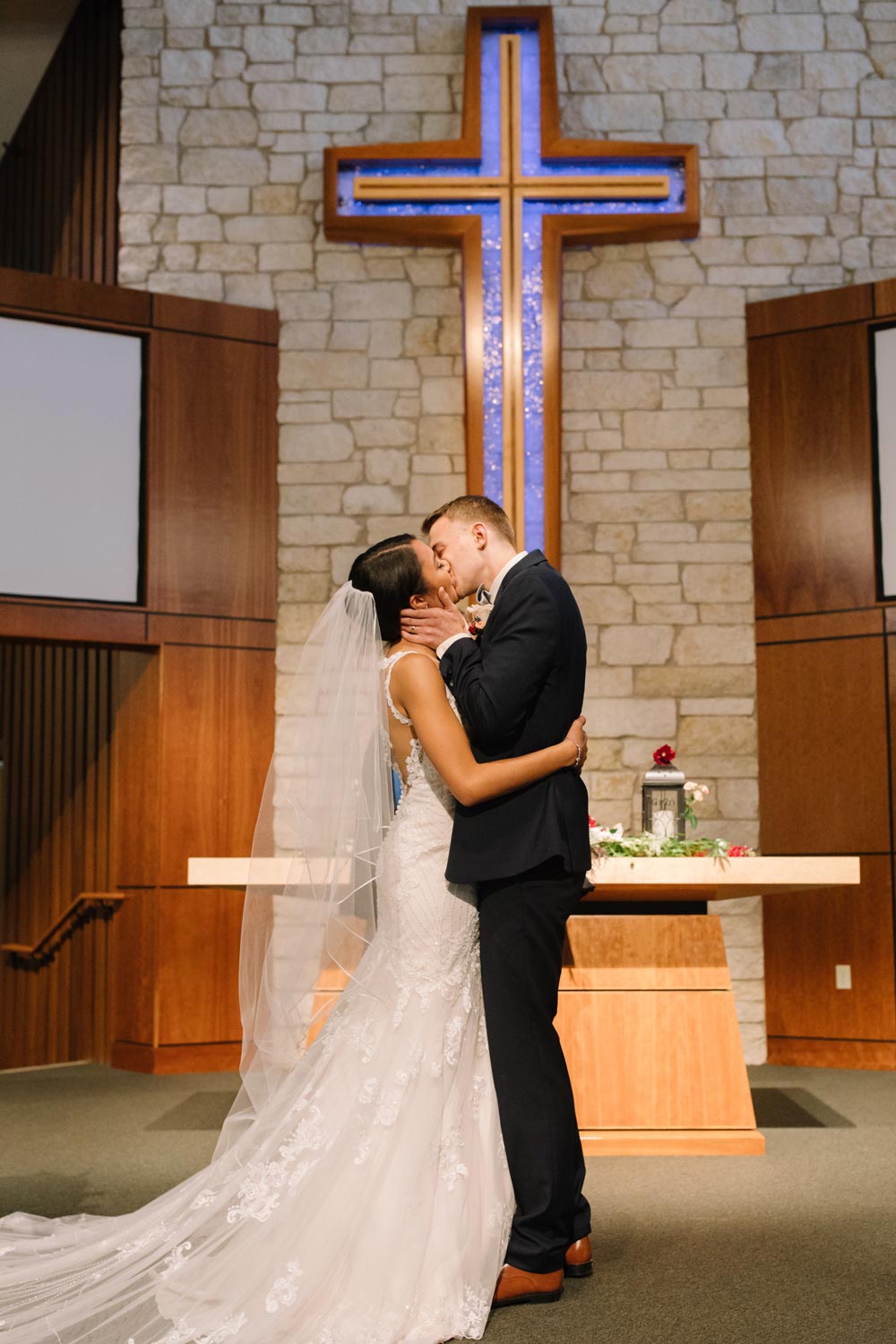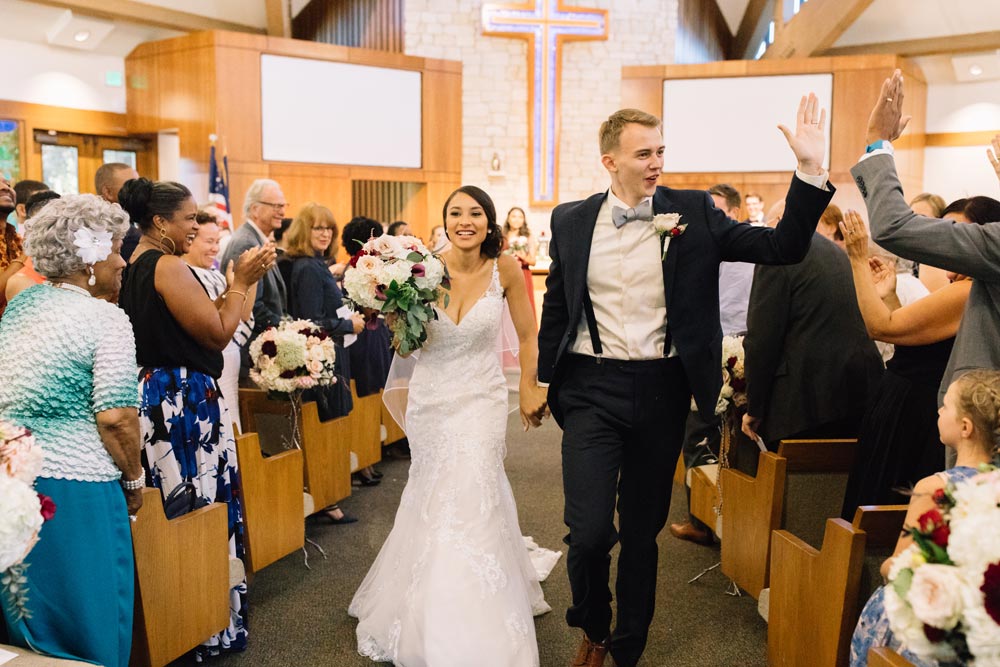 After a touching ceremony, it was off to the reception to celebrate! At the reception venue, Sierra and Luke had decorated tables with small boxes made of lace paper containing electric tea candles that as guests could enjoy as favors. Everyone enjoyed cheesy quesadillas and tomato bruschetta appetizers, followed by a dinner buffet with Grilled Chicken, Tortellini a la Vodka, seasonal roasted veggies and rolls with butter.
They topped it all off with delicious pink champagne flavored wedding cake with strawberry whipped cream, and a coffee cake with Kahlua buttercream, both from Sacramento's Above and Beyond Cakes. Yum!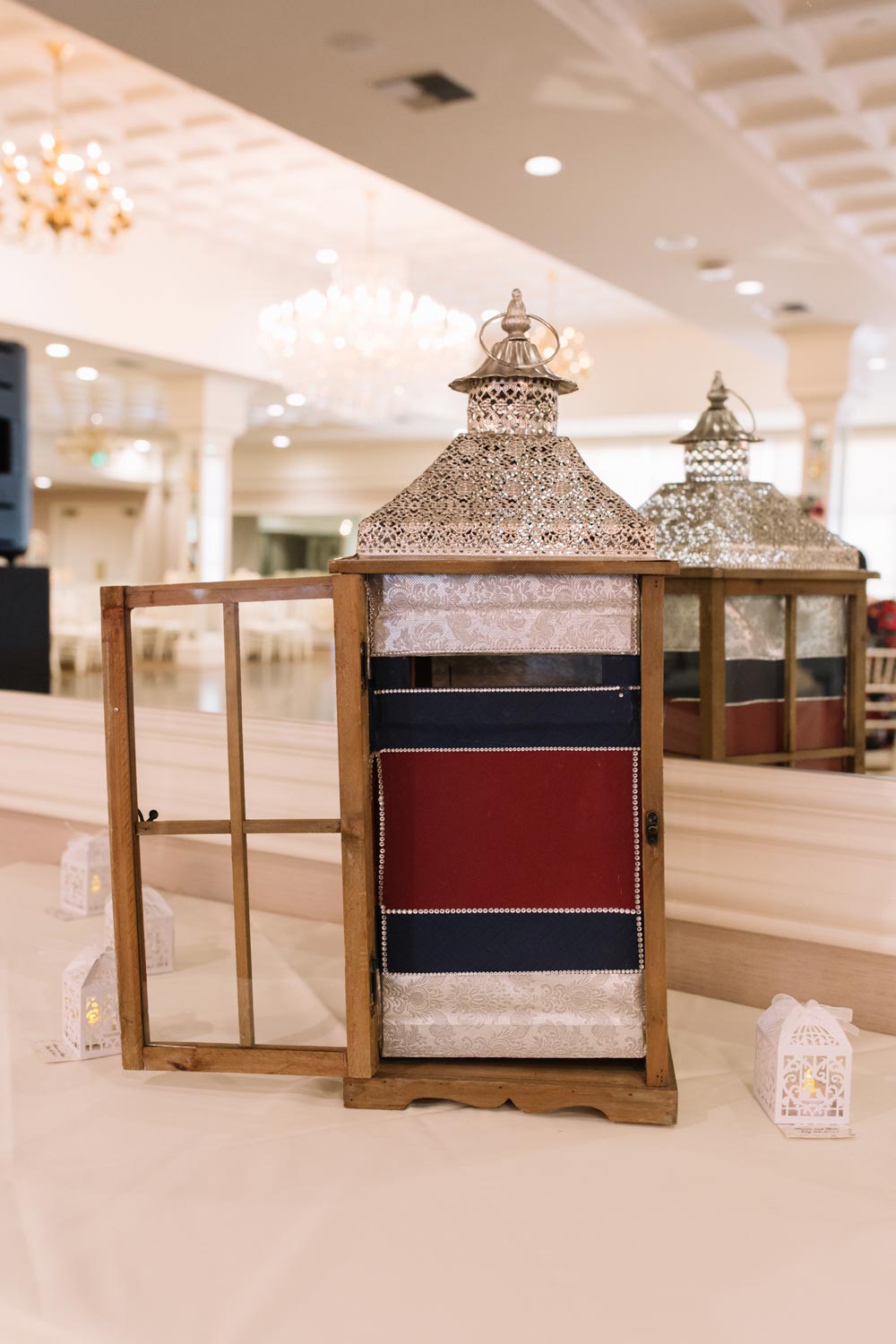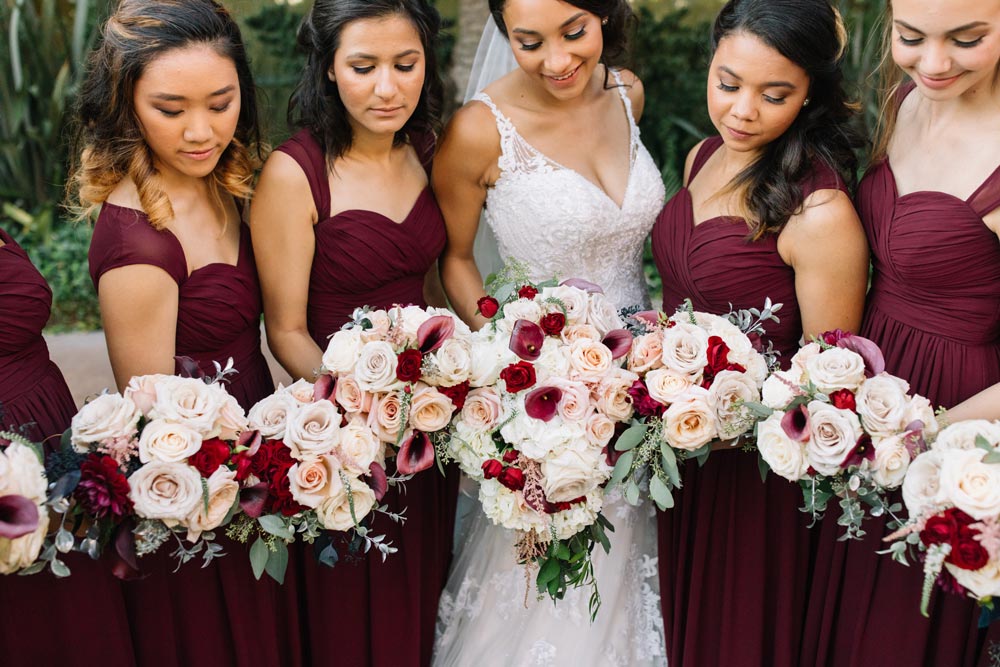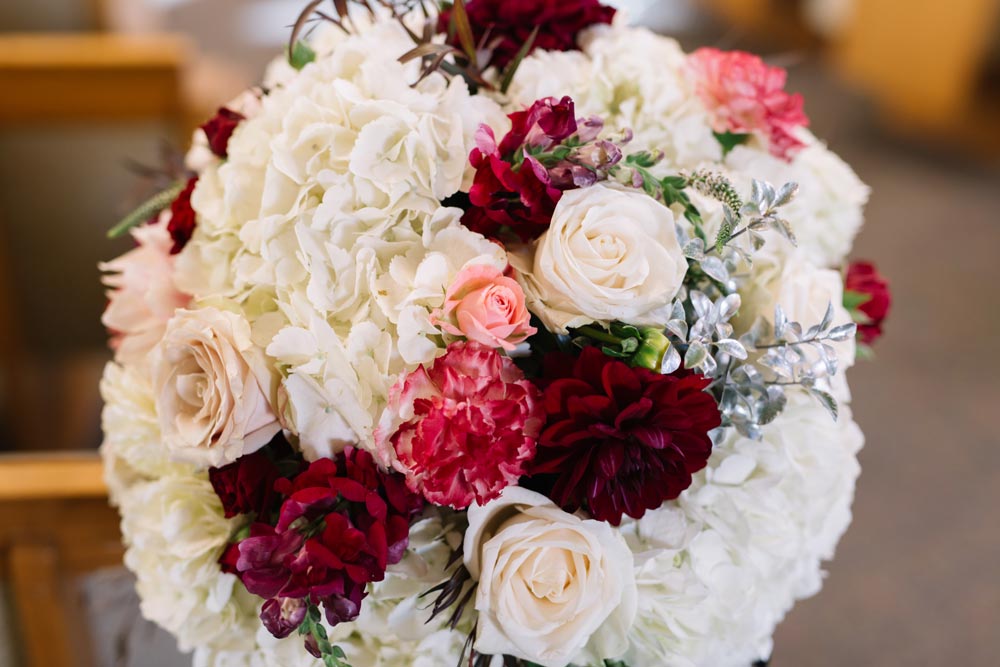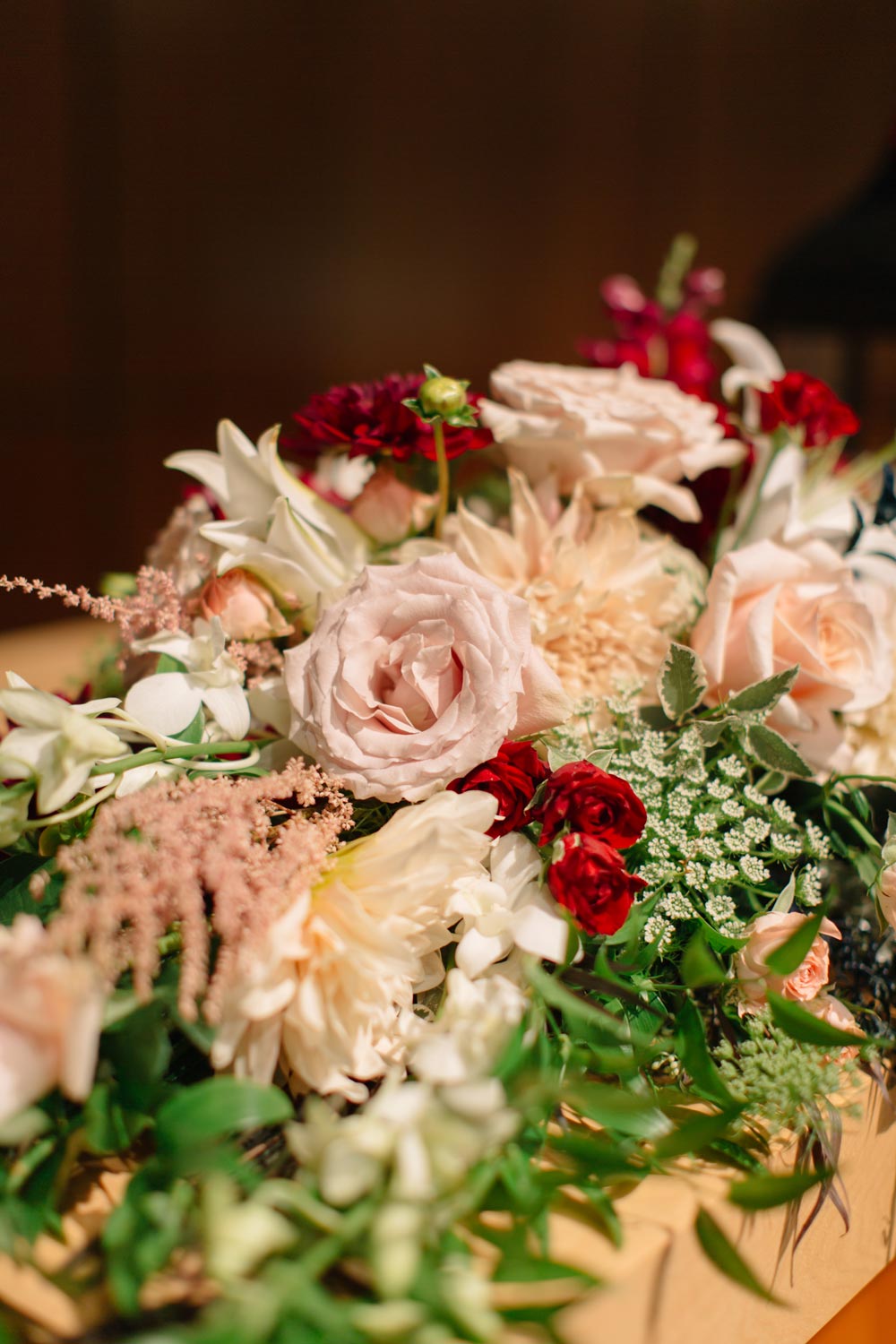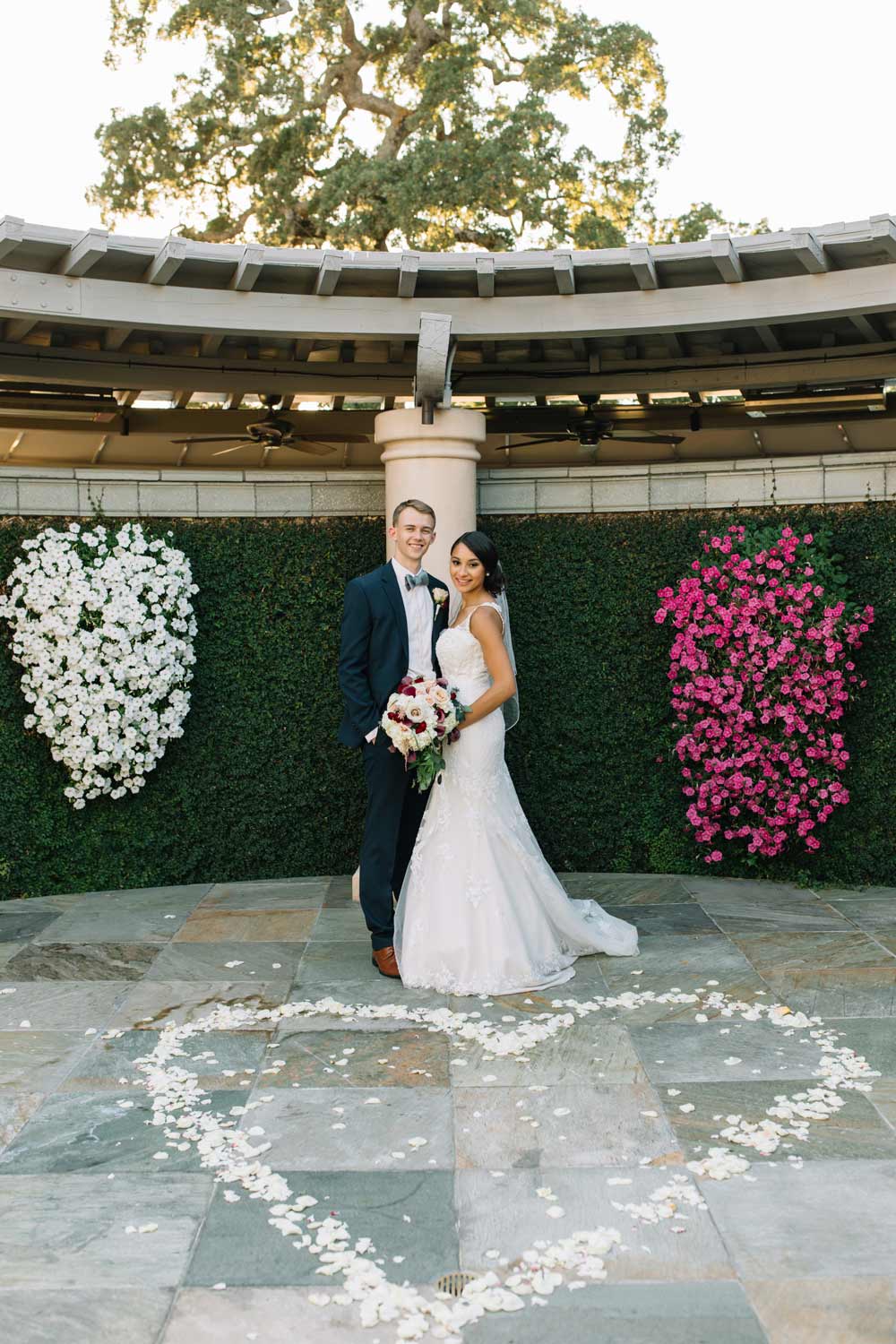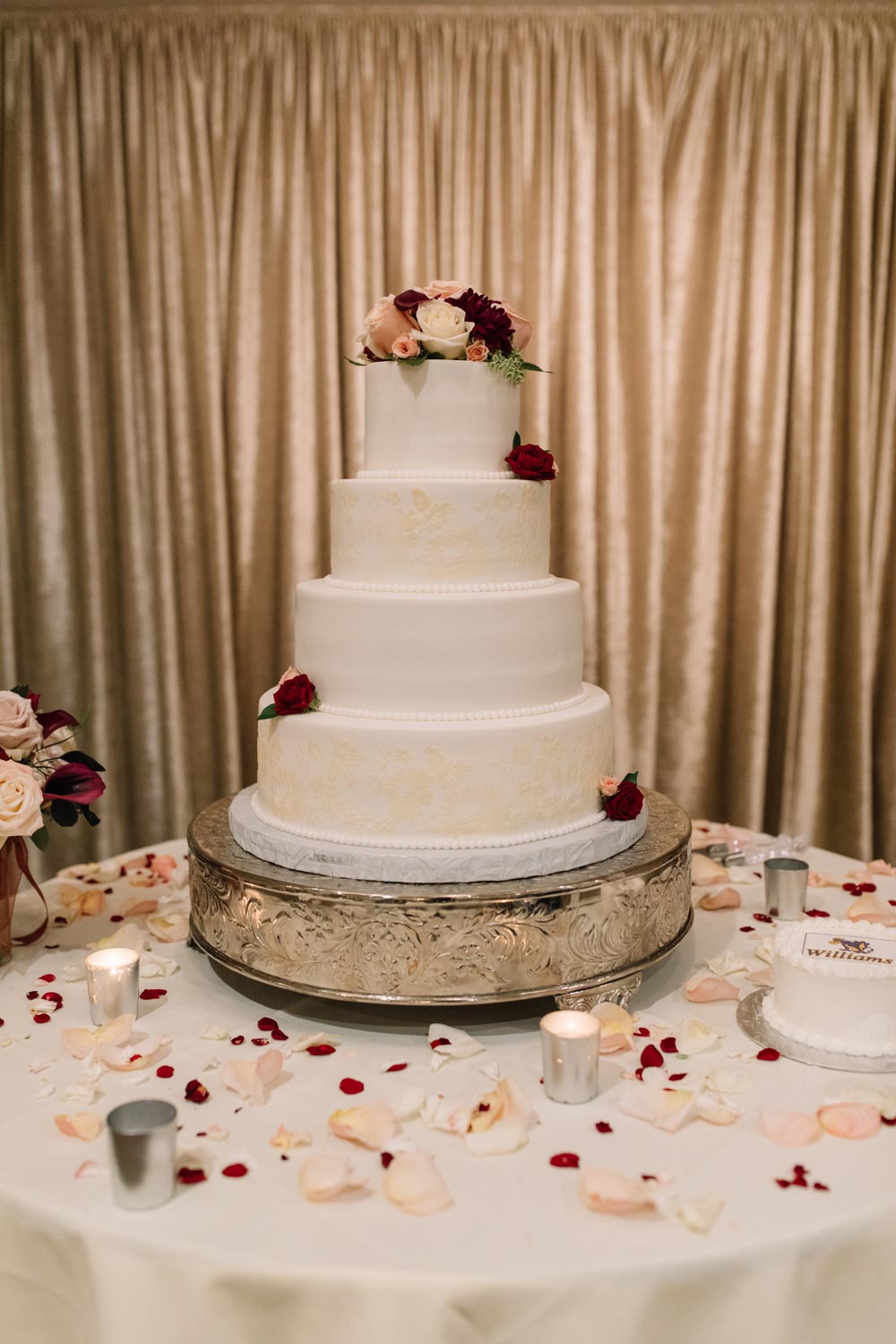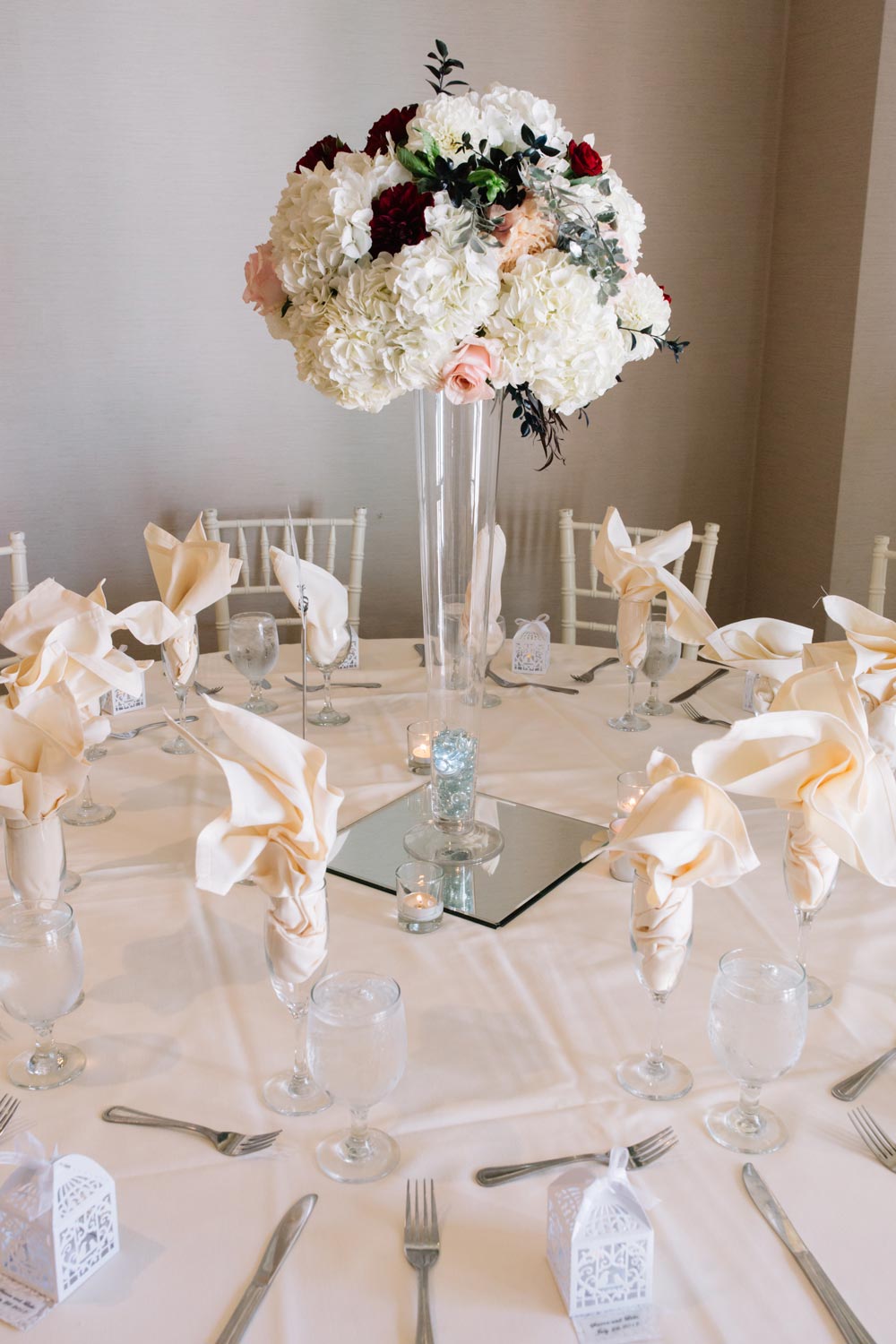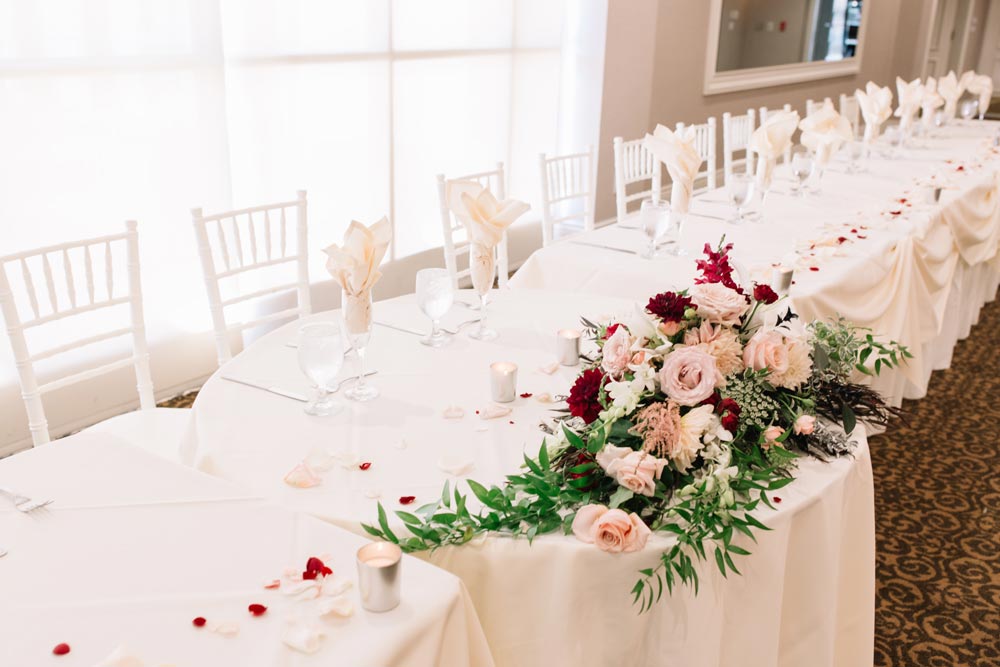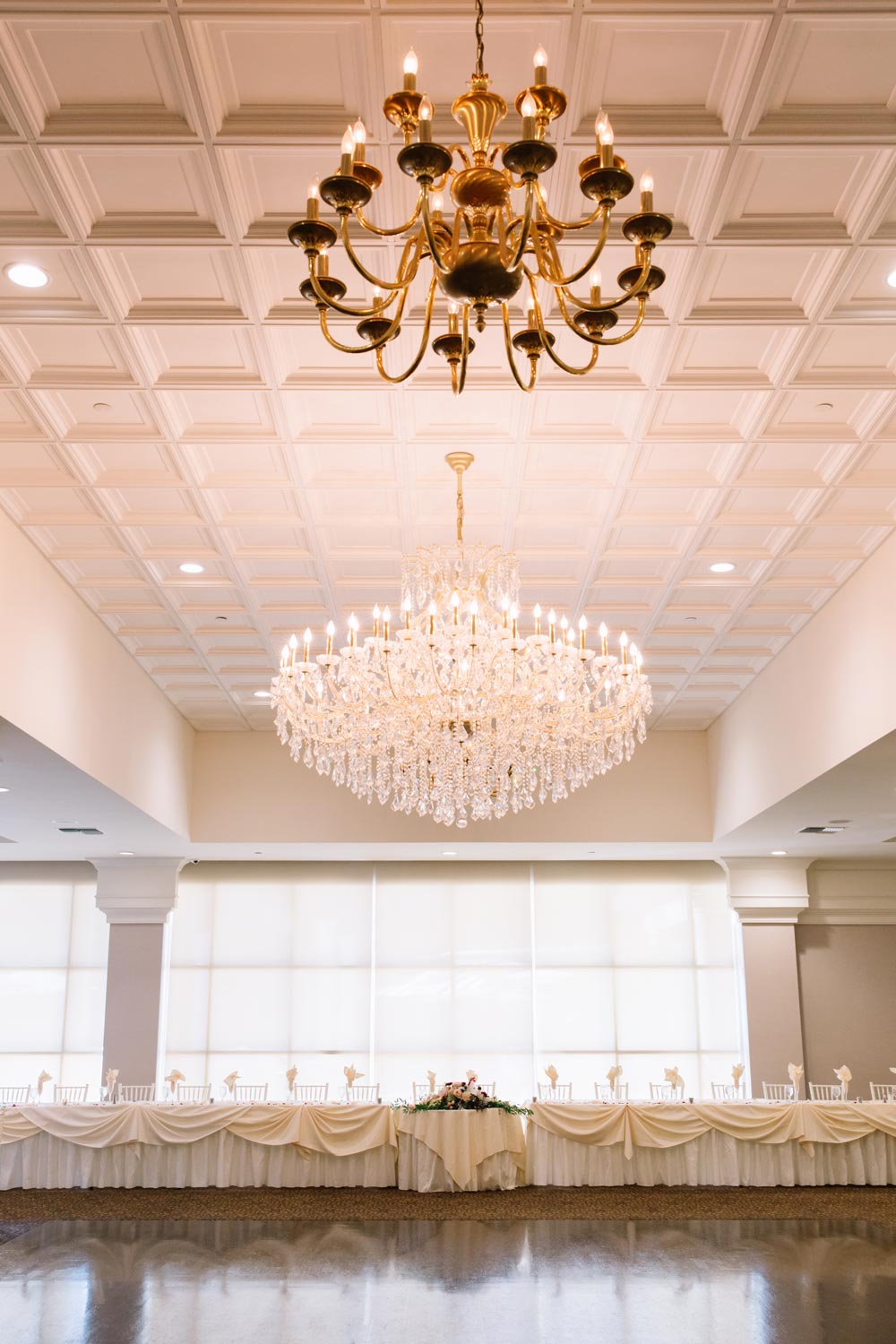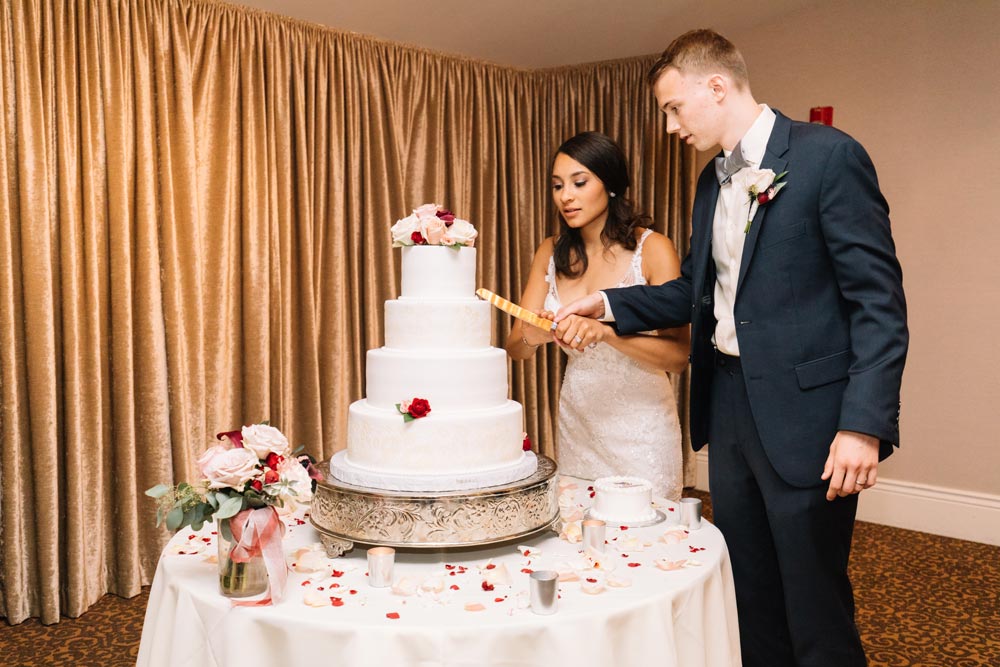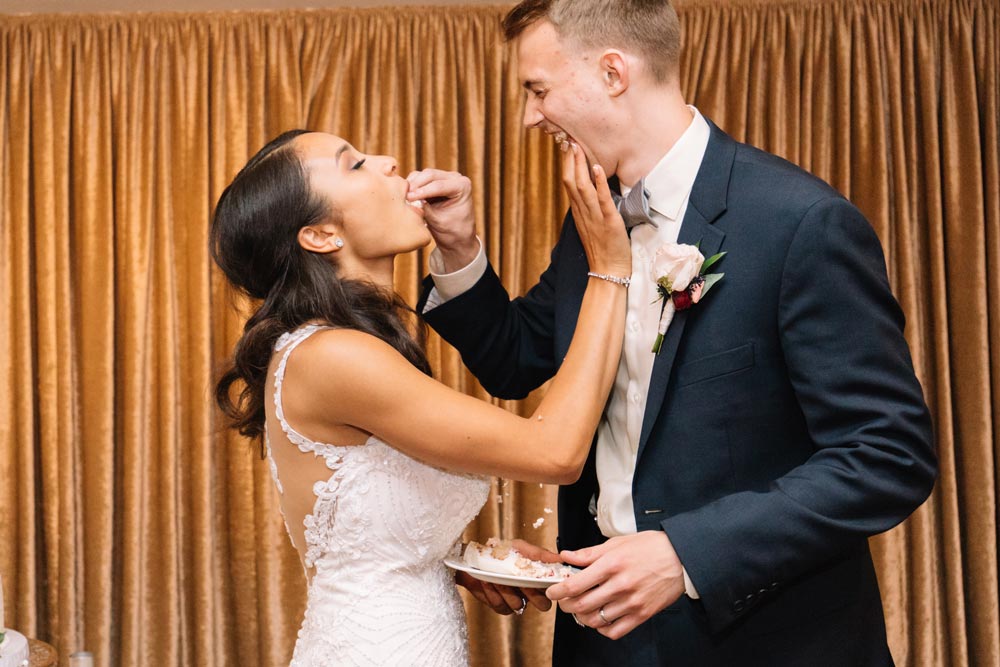 Afterwards, in an unexpected moment, Sierra's great uncle stole the mic just as the newlyweds were about to toast to the guests. He sang a traditional German love song to congratulate us and then called family siblings and the bride and groom for a dance off! That really started the party, and got everyone in a celebratory mood. Music for the newlyweds' first dance was a slow version of the song "Home" which was chosen because while they lived away from their families during college, Sierra and Luke found a new home in one another. Then, when it was time for everyone to hit the dance floor, the wobble and the cupid slide really filled it up!
After the big day, it was off to honeymoon at an all-inclusive couples resort in the Dominican Republic for warm tropical weather, relaxation and lots of fun!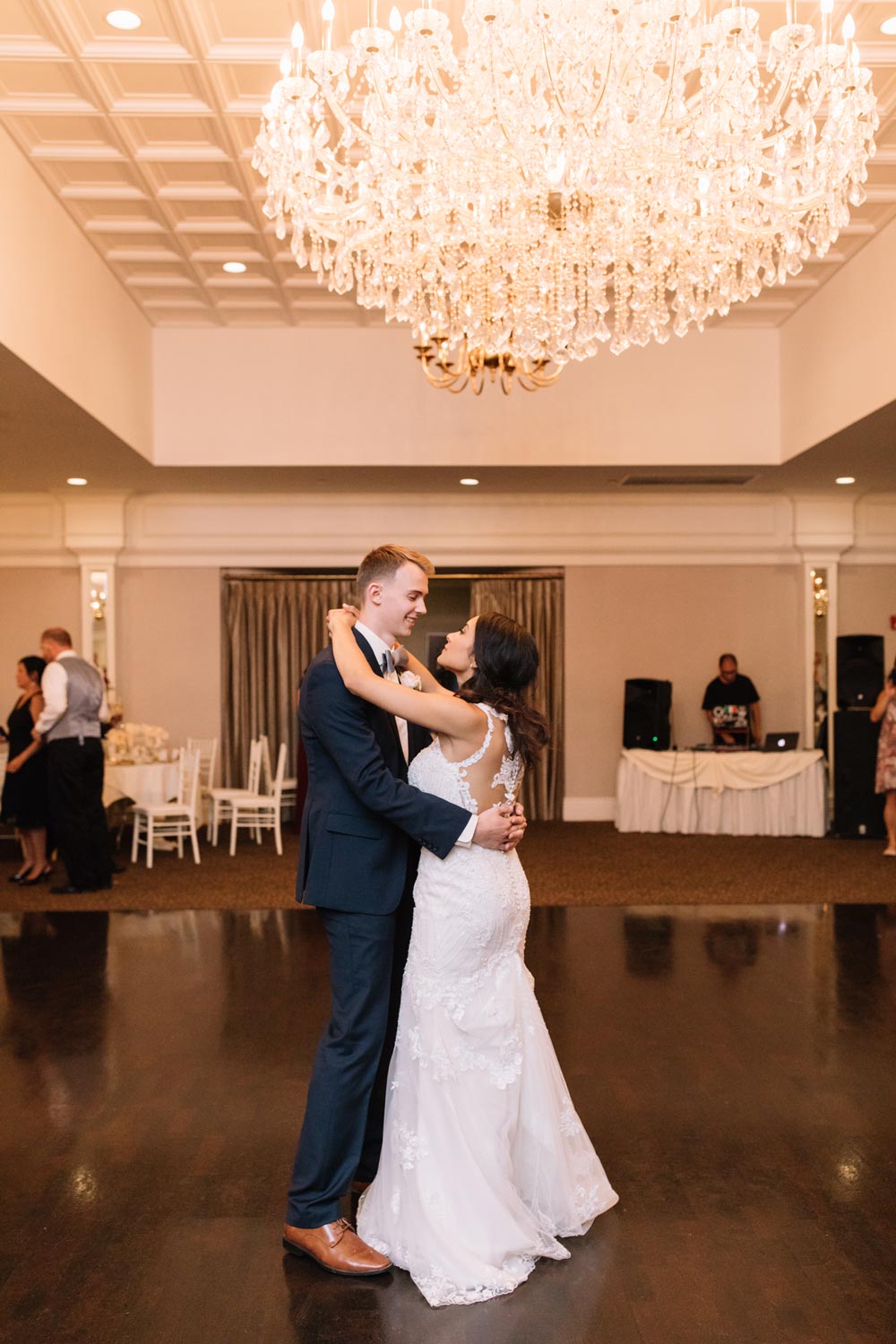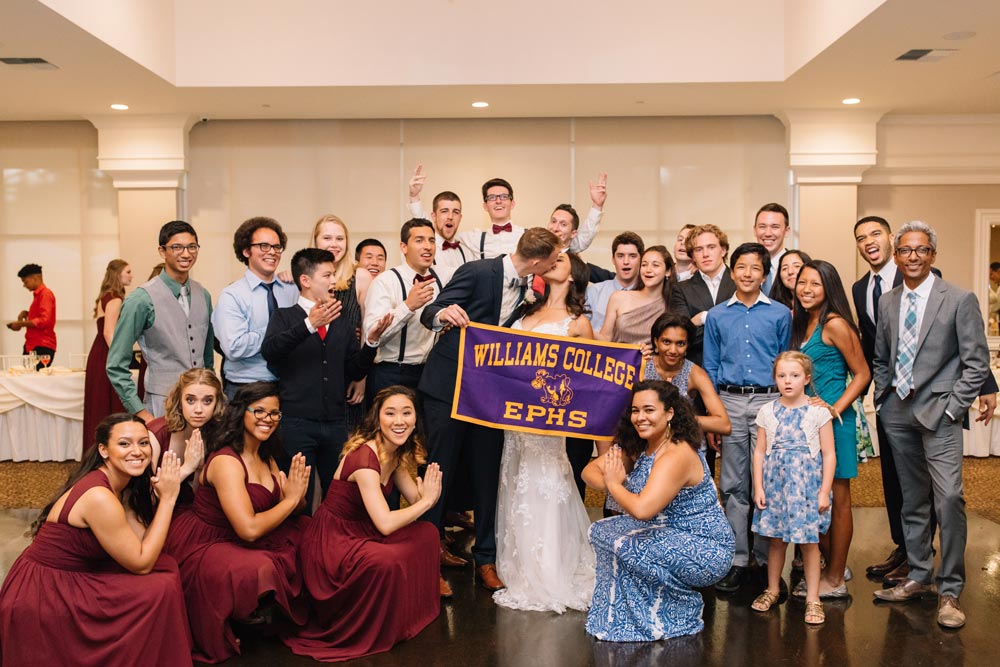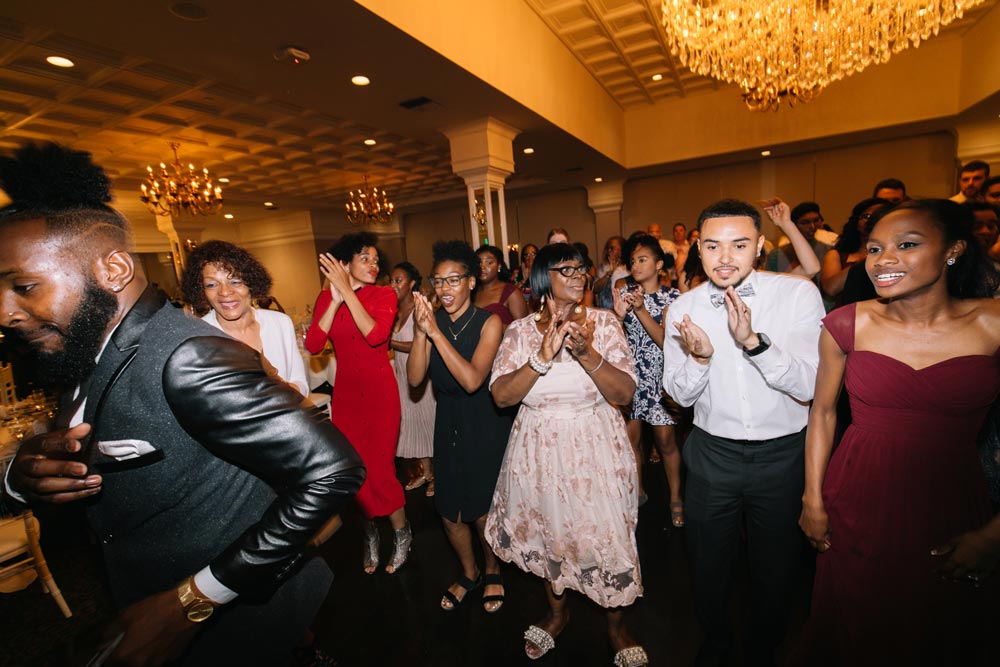 Reflecting on their wedding experience, Sierra offers this advice: "Don't be be afraid to tell your vendors what you want! Have agency, it's your day and your money! And relax! Things will go wrong, things will go right and the day will come together regardless of whether every single detail is perfect. Prepare for the marriage, not just the wedding day." And Luke adds, "Practice tying your bow tie! Then, enjoy the day and do not worry about perfection."
VENUE: Arden Hills
FLOWERS: Beautiful by Nature Florist
CAKE: Above & Beyond Cakes
[CEREMONY] Lutheran Church of the Good Shepherd [PHOTOS] The Justin Jay [GOWN] Bride-To-Be Couture [TUX] Men's Wearhouse [DJ] DJ Sticky