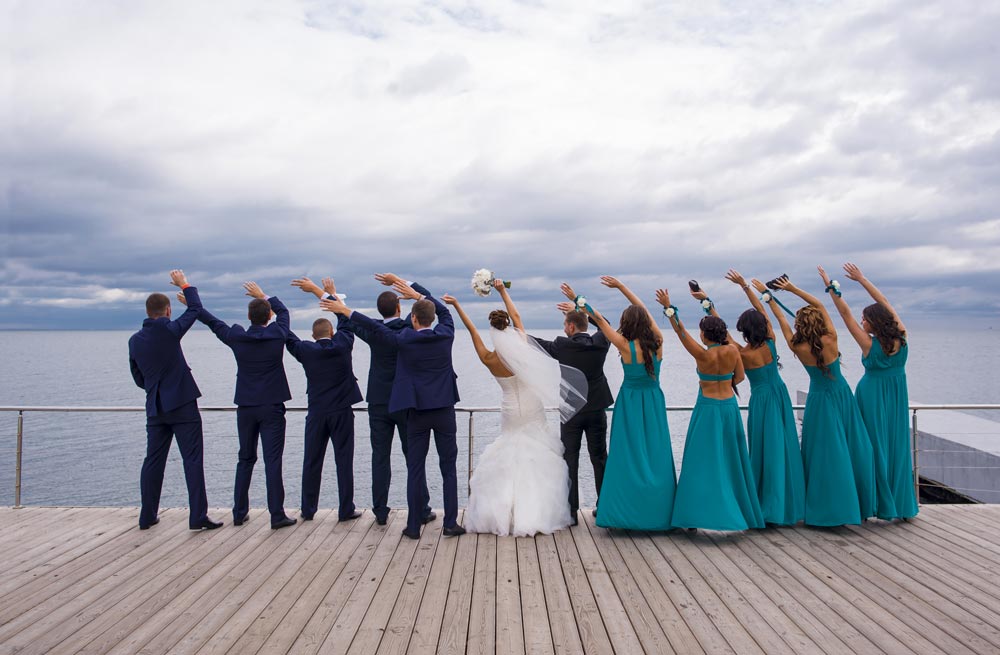 Did you know that Ancient Roman law required 10 witnesses to be present at a wedding which is considered a precursor to the bridal party tradition? With the large bridal parties we've been seeing as of late it seems to be holding true to this old tradition. Some couples find that after they've finished counting sisters, best friends and favorite cousins, they have enough people in their wedding party to cast a Hollywood mega-movie.
However, wedding experts predict that for 2019 we will start to see smaller bridal parties as the upcoming trend.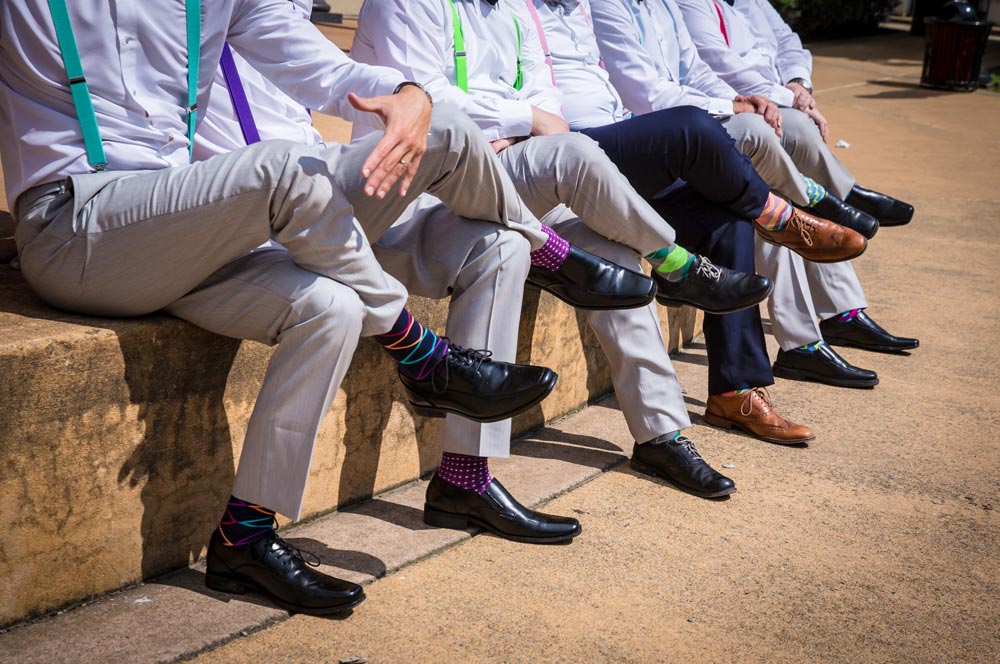 The tradition of the "best man" is thought to have originated with the Germanic Goths of the 16th century. He was the "best man" for, specifically, the job of stealing the bride from her neighboring community or disapproving family, and he was probably the best swordsman, too. Not really a requirement these days, but choose the friend or family member who you know will always have your back and likes your bride-to-be as well.
The chief bridesmaid might be in charge of the dow-purse (much the way today's maid of honor would hold the bride's bouquet). She'd also help the bride take off her gloves and then hold them during the ceremony. Now we can expect this lucky gal to be your support, help organize pre-wedding festivities like the bridal shower or bachlorette party. Sometimes they are also called upon to take care of small details day-of. Choose someone who you know will truly embrace the experience.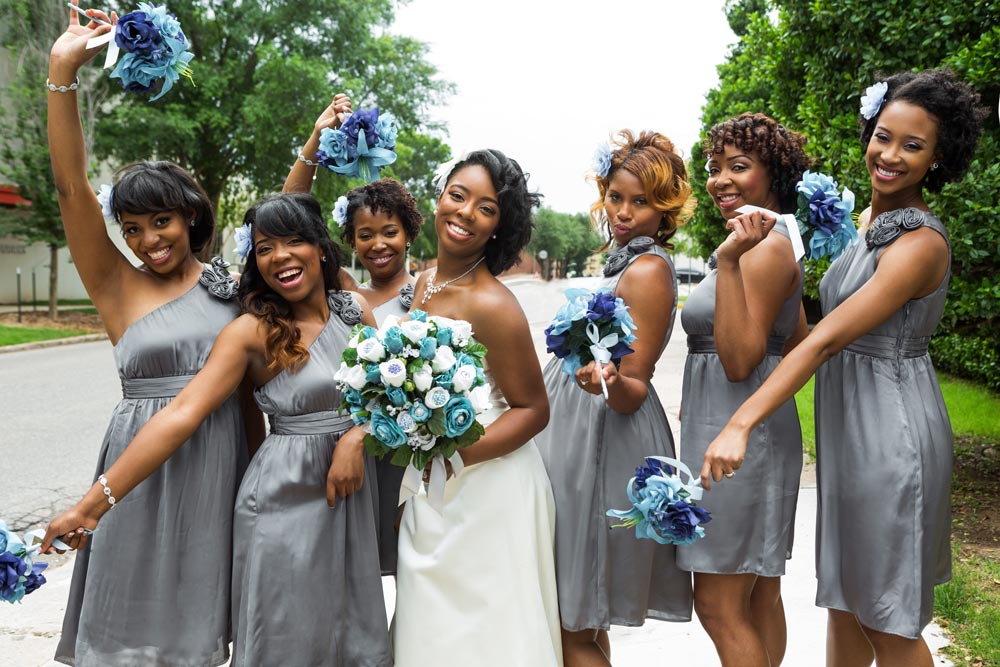 Bridesmaids and groomsmen had to dress just like the bride and groom to confuse vengeful spirit presences (or real-life jealous suitors) who might try to harm the newlyweds. Modern wedding parties are wearing anything from full-length gowns to mismatched tea length. No one dresses the bridesmaids in white anymore — here are some of the great color options for 2018 bridal parties.
When deciding on the people you want to include in your wedding, use discretion. Your first consideration should be budget — the more attendants you have, the greater your expenses for flowers, gifts and meals. Choose family members and close friends who are special to you and for whom participation in the wedding will not be a financial burden. It's your special day after all!