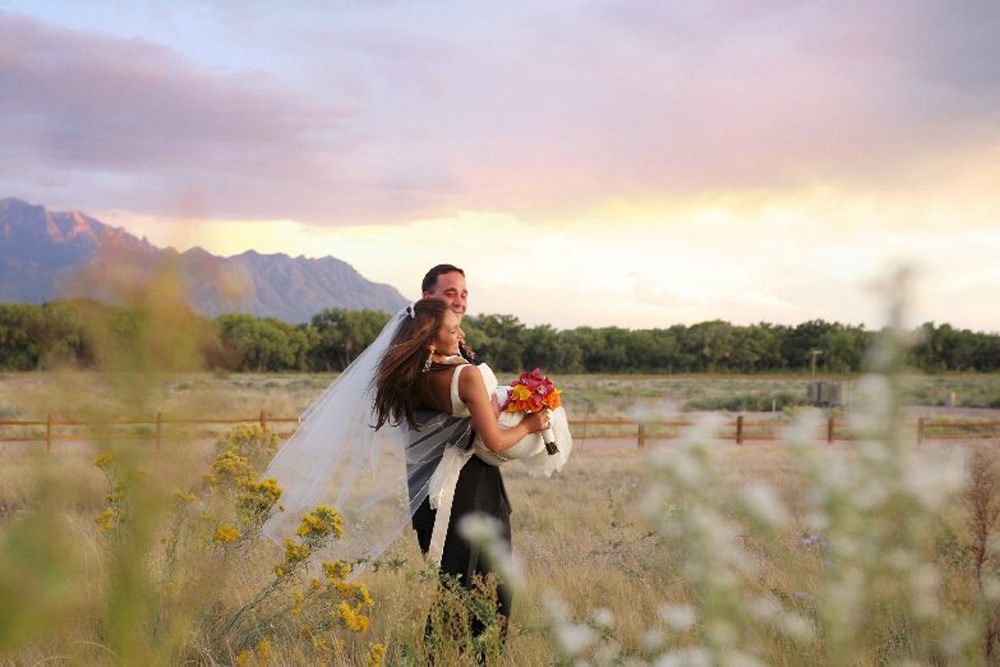 Sweeping desert landscape, tall cottonwoods along river beds, red dirt arroyos. This is the scenery around Tamaya Resort & Spa in Santa Ana Pueblo, New Mexico. I paid them a visit in early March to do a site tour and talk about weddings in New Mexico.
The resort is very private, sitting back from the main thoroughfares nearby. Winding back behind a hill, you find this sprawling resort with unobstructed views to the surrounding landscape. The architecture was in the southwestern style, adobe colors and natural woods. Beautiful tile and wood flooring throughout the entrance and halls. A welcoming sitting area greets you as you enter the main entrance with views out the back.
My hosts were soon out to greet me and we had a nice conversation about weddings in New Mexico. They typically host 30-40 weddings a year and costs average between $20,000-$30,000 at their venue. They have a recommended vendor list for services which are not included, but it is not mandatory. While they certainly do weddings for local couples, destination weddings are more common. Whether originally from the area, or some other relevant tie to the area brings the couple back for the nuptials. Since Tamaya Resort & Spa has so many amenities, it's very appealing for all the guests. This venue opened in 2001 and has been recently remodeled.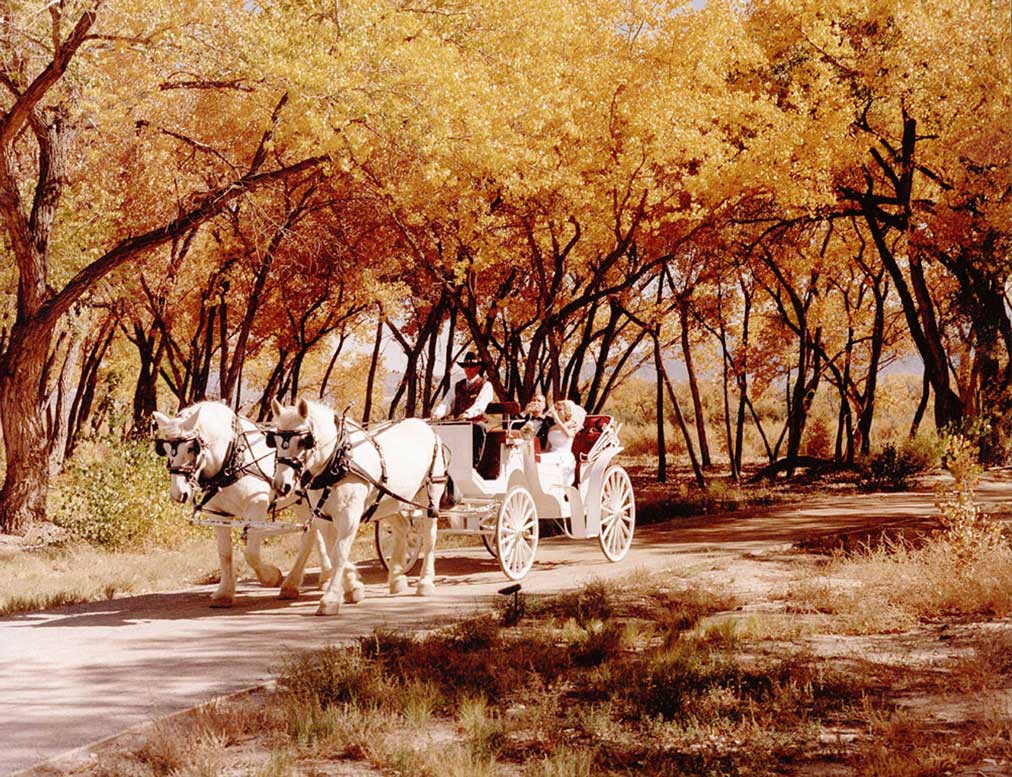 Gentlemen, if you are looking for a romantic proposal option, Tamaya has it. With stables on property, you can take a carriage ride or go up in a hot air balloon for the more adventurous. I was told that it's very popular and often the couples choose to get married at the venue later.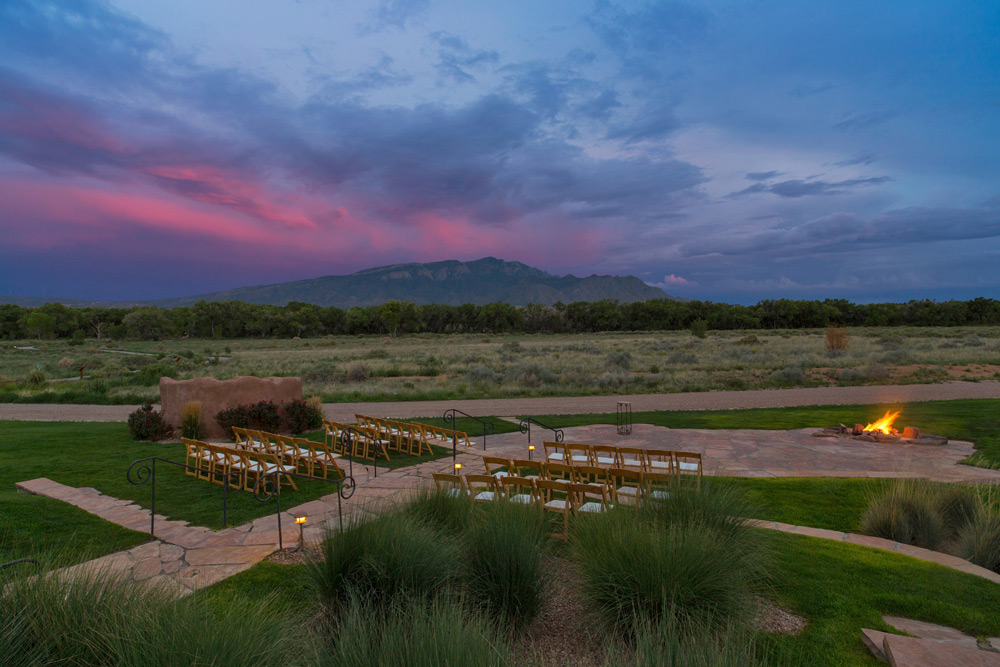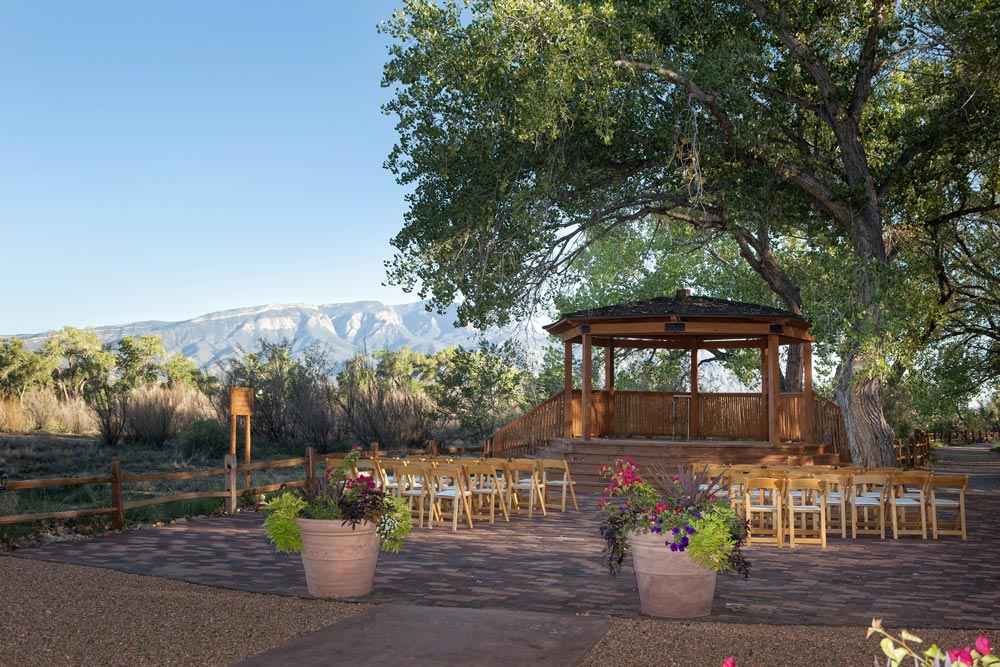 Tamaya Resort has 2 ceremony site options. The most popular is the Sunrise Amphitheater. Flagstone patio with tiered seating means there isn't a bad view for anyone. A fire ring sits at the outside of the patio for cool nights and cool photos. The second is the Gazebo under a mature Cottonwood tree. With the raised stage, it also makes it easy for guests to see the ceremony. Better suited for smaller weddings.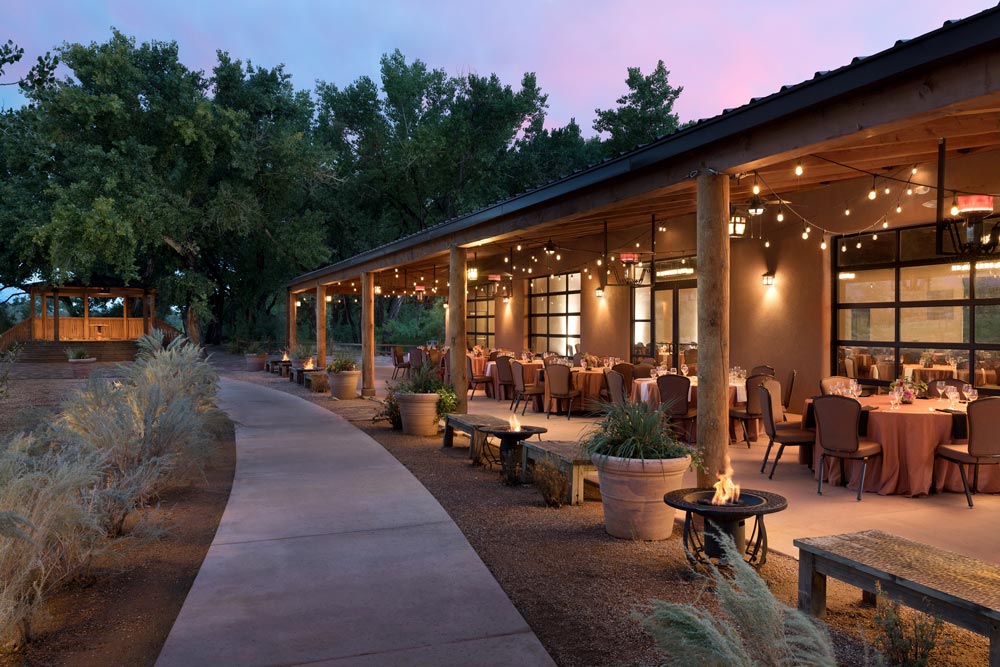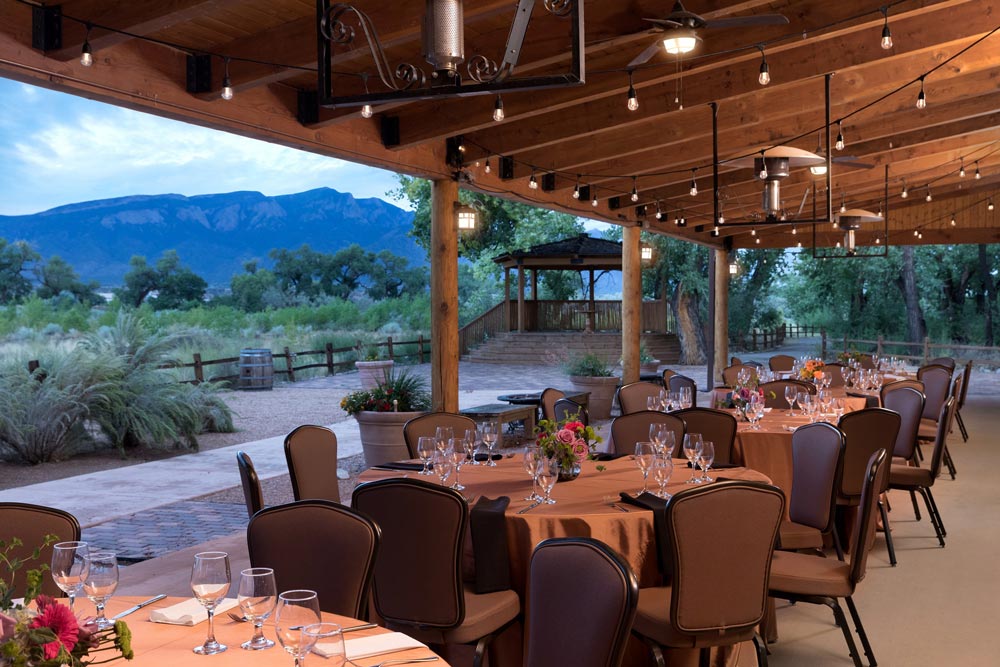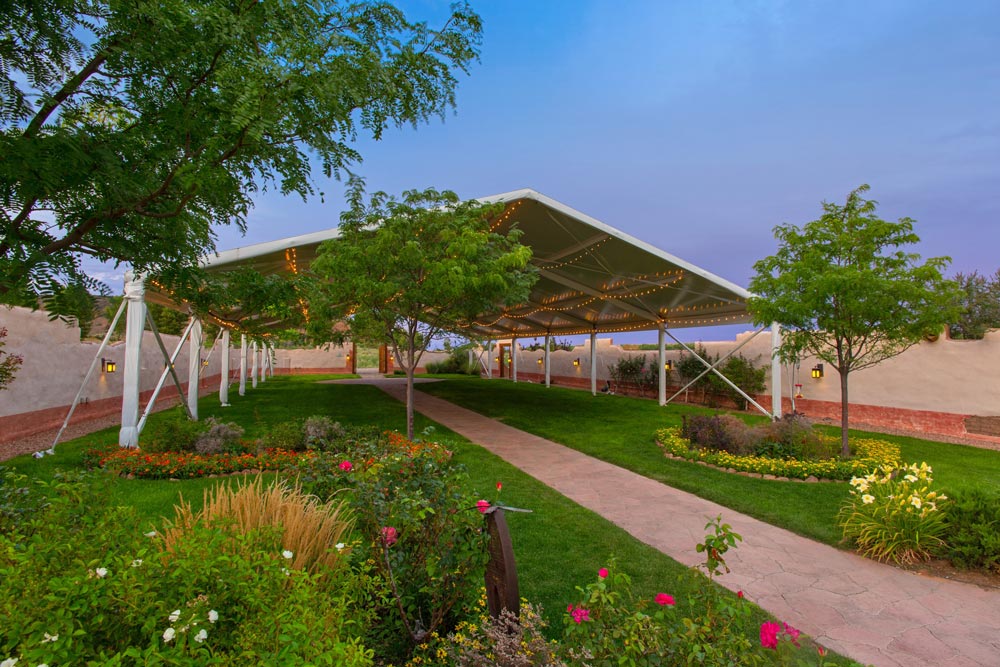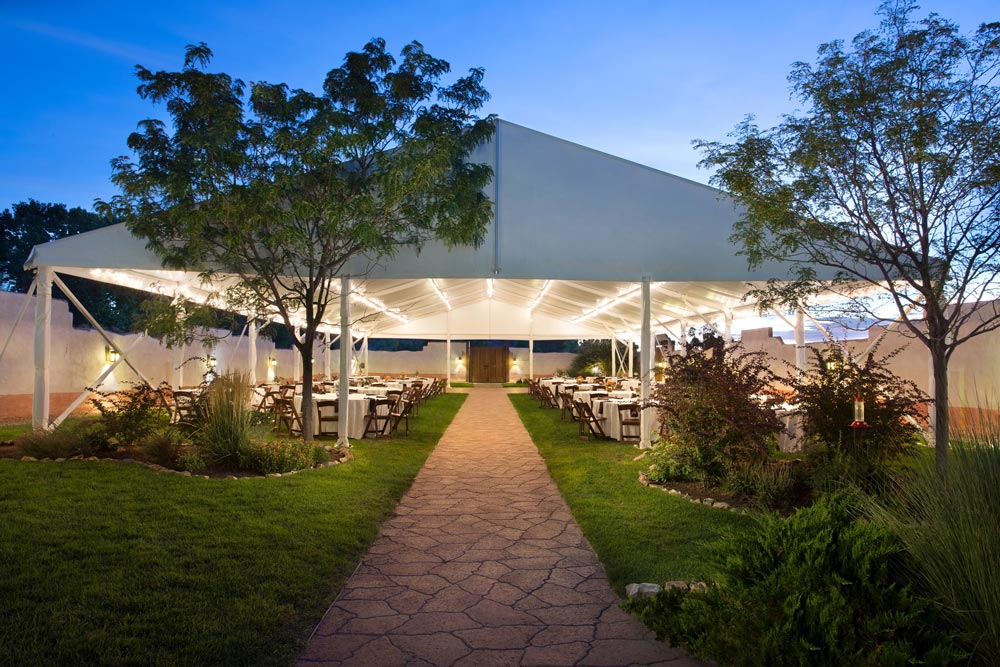 With 2 ballroom offerings plus an outdoor tent, it makes it easy for more than one wedding to happen on the same day without overlapping each other. The main ballroom spills out onto a covered patio. Perfect for cocktail hour and a little quiet space during the dancing. Well suited for large weddings.
House of the Hummingbird is a permanent tent is placed over a lush green space and surrounded by walls to ensure privacy. Lighting underneath the canopy makes for a magical experience in the evenings.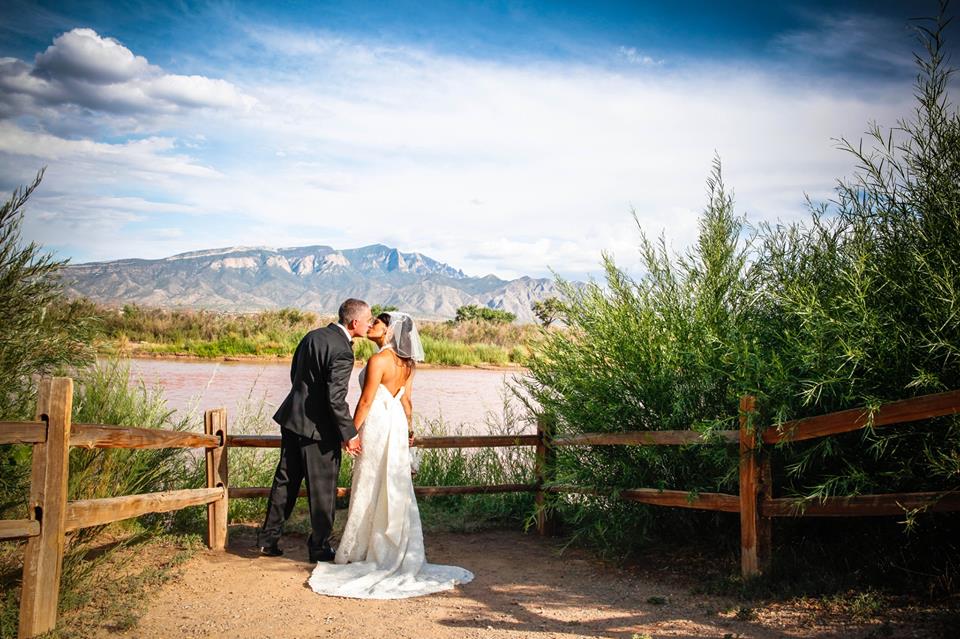 The resort will also provide a golf cart to get around the property for those magical sunset photos and a wide variety of natural settings. Tables, chairs, linens, catering, bar service, accommodations and full-service staff make the weddings go off without a hitch. Don't forget the full-service spa on site which can handle your pre-wedding pampering and also hair/makeup for the big day.
If you are planning to get married the Albuquerque area, be sure to pay the Tamaya Resort and Spa a visit and to get more detailed information on what they have to offer.