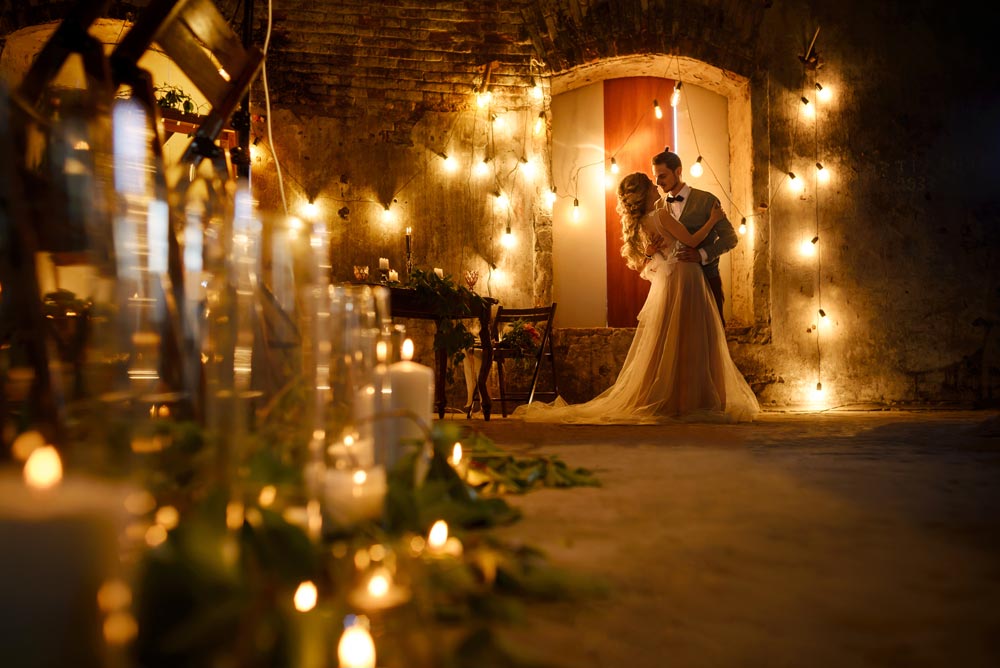 When you finally start planning your dream wedding, it's fun to spend hours researching everything. You'll learn more about decor and dining than you ever thought was possible, especially when it comes to themes. Deciding on the right theme for your wedding will be what pulls all the little details of your big day together. It's why many brides find themselves feeling pressured to make the decision quickly.
You don't need to jump at the chance to lock down a theme, especially if you're not sure where to begin. The best thing you can do for your wedding-planning experience is to take as much time as you need. Make each choice authentic, so the entire day rings true to who you are and the love story you share with your fiance.
Not sure how to start sorting through wedding themes? Here a few tips that will guide you to the theme you're meant to choose. As you begin exploring the world of themes, you'll find yourself developing a solid idea of what you want. Whatever feels right in your heart will be the best theme for your big day, even if it means you make it from scratch.
1. Remember Your Dreams
Don't get so caught up in wedding planning that you forget what you've dreamed about over the years. When you were younger, what did your dream wedding look like? Do you still want those same elements? Starting at the beginning is a great way to gauge what you used to want and what you like now. Your preferences will be a big indicator of which theme is right for you and provide a foundation for you to build your wedding off of. Begin with something small, like if you want florals or greenery in your reception area. Build off those ideas to get a better grasp of what your theme will be.
2. Research Your Venue
Have you decided on a venue yet? If you have, this is a great time to look through its online gallery or talk with the property manager about past weddings they've hosted. See what other brides have done with the same space to inspire what you want for your own wedding. This is also a technique you can use if you're still looking at different venues. Research their bridal history, and you'll be inspired by all the different weddings you'll find.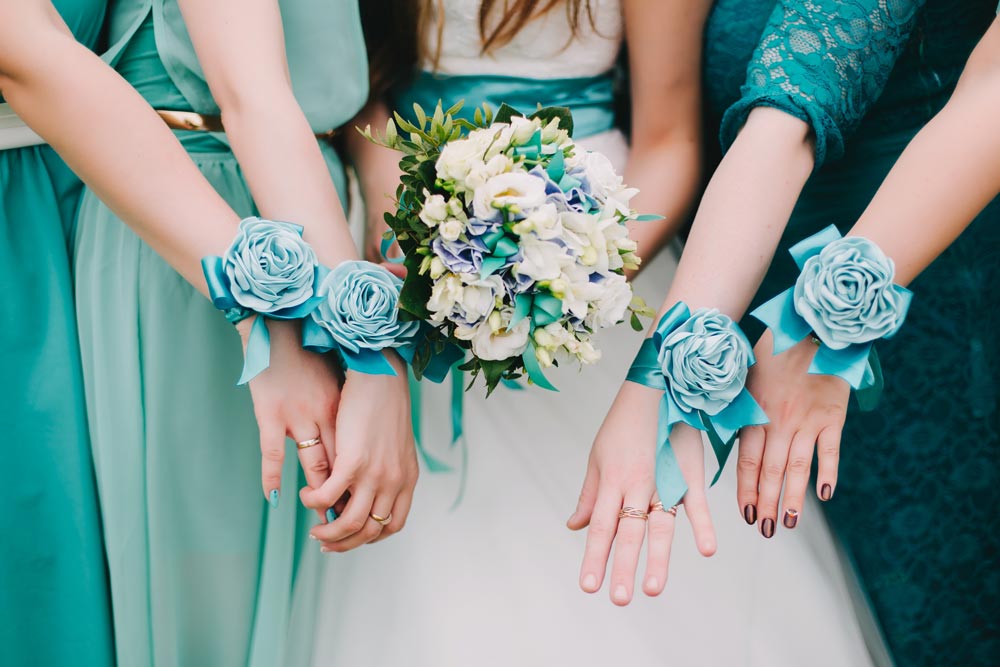 3. Decide on a Color Scheme
Color schemes and wedding themes go hand in hand. A beach wedding wouldn't look right with neon colors or an all-black palette. The colors have to work with your theme and venue, which will make this decision easier for you. Take a look at what colors you already like and note what themes or scenery they make you think of. Collect pictures, make doodles and even pitch ideas with the venue property manager to see if the colors will look right with the site you've chosen.
4. Think About the Season
Focusing on the time of year you get married is another way brides settle on their theme. Themes can coincide with the season, like winter or fall weddings. They often inspire their own colors and decor additions that will naturally work with your venue. Think about if you'd like to have a seasonal-themed wedding if you've already set the big date.

5. Consider Your Shared Passions
Your wedding is meant to celebrate the love between you and your fiance, but it can also display your shared passions. Talk with your significant other about what they may want to work into your wedding. People have had everything from Star Wars cakes to racetrack ceremonies. Your passions can function as a theme and be easily worked into the venue. They can be included in minimalist ways, like a song or two at your reception, or become the overarching theme through colors or imagery.
6. Go With Something Traditional
Thinking of a theme for your wedding is a challenge, which makes going the traditional route a great option. You can choose whatever colors you like, and you'll already have the ceremony and reception set up for you. Just personalize the most classic elements of your wedding with the music and decor you love. Traditional weddings are among the most beautiful, and they're bound to make your ceremony memorable.
7. Aim for Formality
The way your guests dress shouldn't be at the forefront of your mind, but it can when you decide on your theme. How will your guests dress at your venue? Will you have a laid-back barn ceremony or a five-star hotel wedding? Deciding on the formality of your site will shape what theme works for you, as a casual vibe wouldn't look right in a black tie event space.
8. Take Budgeting Baby Steps
Ultimately, you have to make decisions for your wedding based on your budget. You may have decided to go big on your venue and work the rest of the details out with the money you have left over. Think about where a theme would matter most to you. Would you rather it be evident in the centerpieces on your reception tables, or in the finer details of your wedding invitations?
There's no way to make a mistake in picking your theme — unless it really clashes with your venue. Talk with your wedding planner, friends, family and venue property manager to get plenty of ideas to work with. You're not in this alone, and they'll be able to help you each step of the way.
Kacey Bradley is the blogger behind The Drifter Collective, an eclectic lifestyle blog that expresses various forms of style through the influence of culture and the world around us. Kacey graduated with a degree in Communications while working for a lifestyle magazine. She has been able to fully embrace herself with the knowledge of nature, the power of exploring other locations and cultures, all while portraying her love for the world around her through her visually pleasing, culturally embracing and inspiring posts. Along with writing for her blog, she has written for sites like U.S. News, SUCCESS, Ruffled, and more!
Follow Kacey on Twitter and subscribe to her blog to keep up with her travels and inspiring posts!