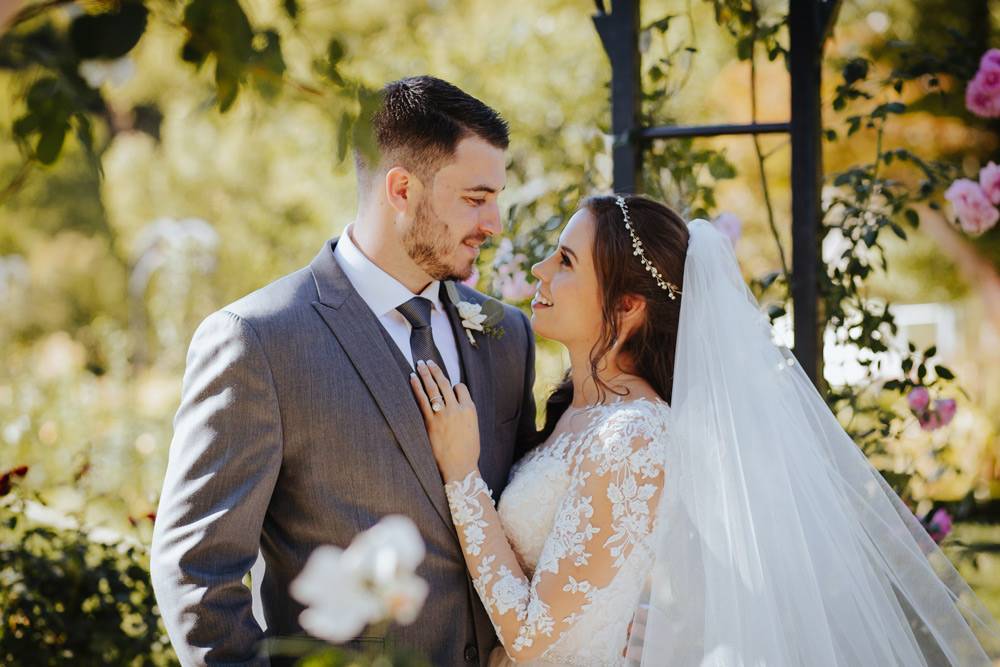 It's often been said that the most beautiful thing a girl can wear is a smile, and El Dorado, California based recording artist Christina Cimorelli must be a big believer in that idea because she never seems to be without one. Christina is the leader of the band "Cimorelli" which she formed with her sisters Katherine, Lisa, Amy, Lauren, and Dani. Together these six talented sisters have performed all over the world, in the United States, Canada, South America and Europe. The group's rise to popularity started with YouTube videos of pop music covers, which led to a recording contract and writing their own music. Cimorelli now has four full length albums and several EPs to their credit.
Christina has a reputation in her family as the bubbly one, always quick with a smile or a laugh, but she's also energetic and driven, and once she sets her sights on something, it's as good as hers. So when Nick Reali came into her life, well, it could only turn out one way. She found him to be kind and sensitive, with a really fun energy. "We never had any awkward silences, which was amazing, but underneath it all, you could just really tell this is a guy with strong values who genuinely cares about people," Christina says.
For his part, Nick found Christina irresistible, saying, "After our first date I was hooked. Christina is really passionate about life and has such a charismatic energy! She makes me want to grow as a person. Plus, she's cute, and just a lot of fun to be with."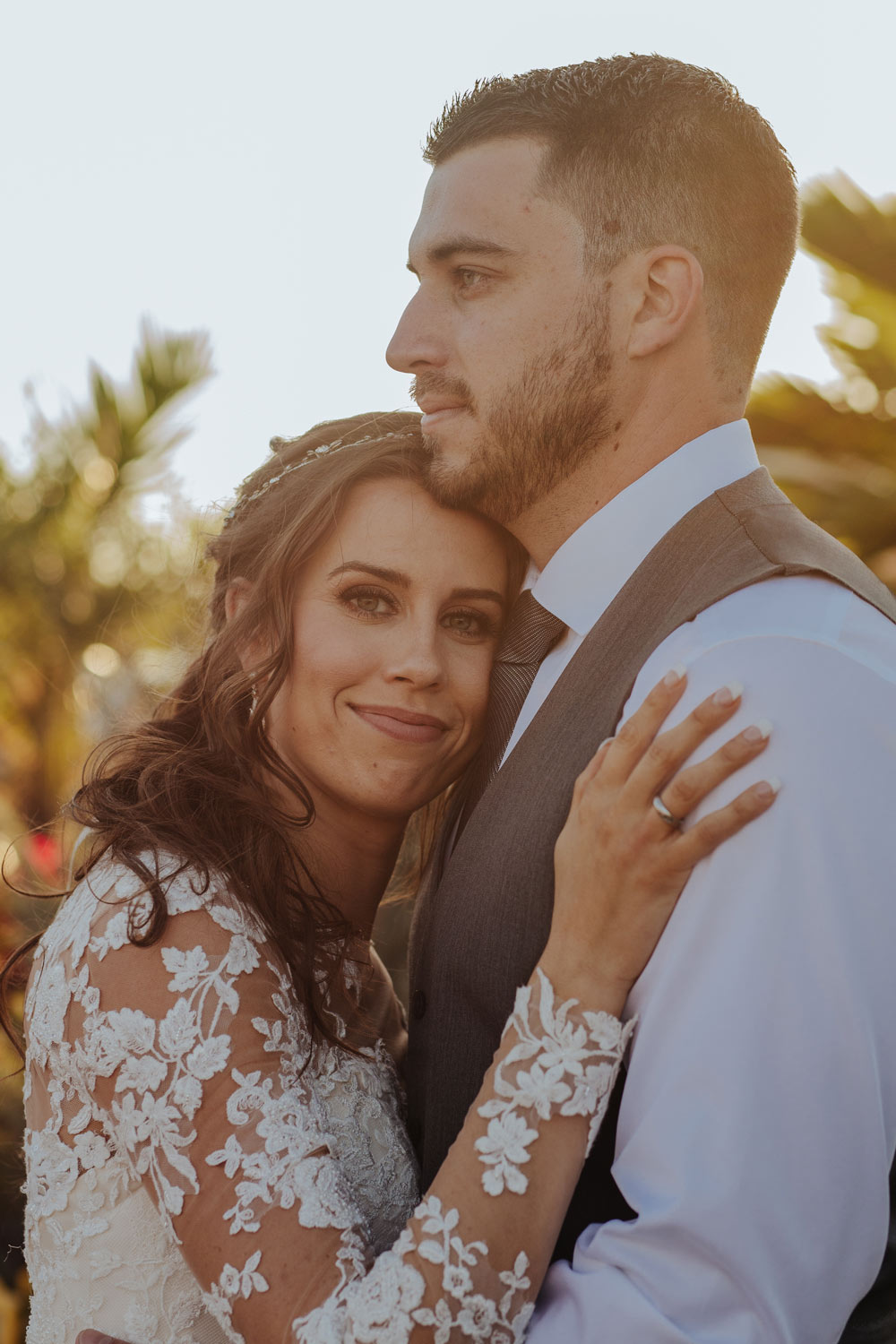 However, when it came to proposing, it sure seemed to Christina like Nick took his sweet time. "I waited basically all of 2017 for a proposal. I was so impatient, thinking to myself, 'HELLO NICK, WHAT ARE YOU DOING?' I had to calm myself down on numerous occasions, when the proposal I was anticipating didn't happen. Then one day he mentioned that they had special dinner plans in a few weeks. I instantly thought 'OMG THIS IS IT!' But then I thought, 'If I'm wrong, and he doesn't propose, I will probably injure him,' she says with a laugh.
"As we drove to dinner that night, I searched for any signs of a proposal. My eyes scanned his pockets for a ring box. I paid attention to what he was wearing. I tried to read his vibe. He was CALM AS A FREAKING CUCUMBER. I panicked. How could he be so calm if this was the night? We get to the restaurant, an absolutely beautiful place called 'Giovanni's' and they led us upstairs to a special dining room. No one else was up there and we had the place completely to ourselves. DING DING DING. The next thing I know Nick says 'Do you know why I picked tonight? Because 8 years ago today is the day we first talked.'"
"Instantly I was hit with an insane wave of emotion. Surprise. Euphoria. Shock. What the heck? I'd prepared for this for years, and now, when it finally happens, I'm unraveling! It was a good feeling, though. Just then our waitress appeared with a beautiful bouquet of flowers, and she handed me an envelope containing a letter written by Nick. As I reached the end of his adorable sentiments, it said that he had a question for me. I looked up to see tears streaming down his face as he got down on one knee and asked me to marry him. I said yes through my tears and we both cried and cried for several minutes."
"It had been such a long time coming, there was so much pent up emotion, my memory of the rest of that evening is just a haze of delirious happiness. Finally, we were officially going to take this HUGE next step in life together and get married."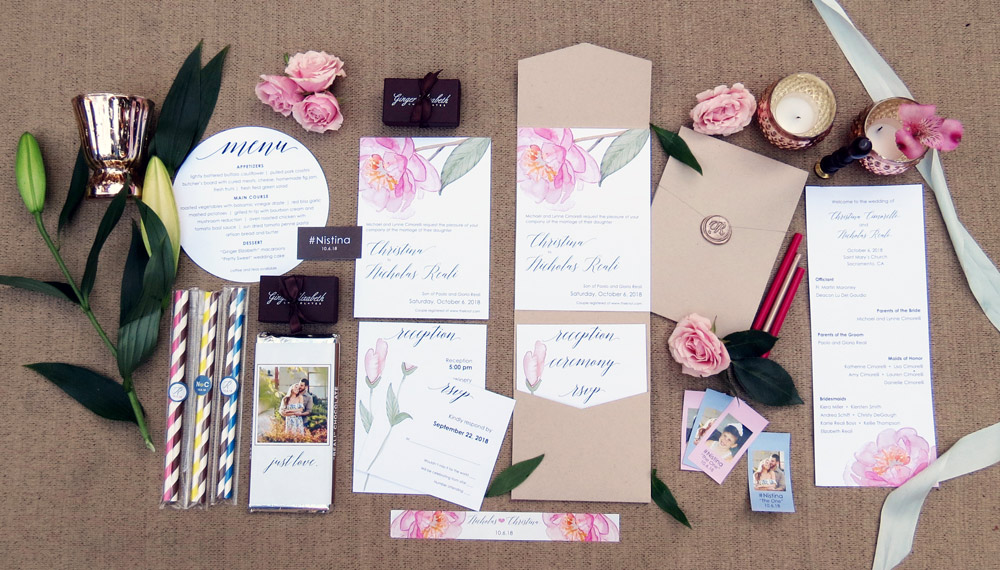 When it comes to planning a wedding, Christina learned to get it all done quickly. "Don't tell yourself it's too early to plan anything! When you're all excited at the very beginning of your engagement, just go for it and get all your ideas out there. I did so much dreaming and brainstorming in those first few weeks and it helped me a lot when it came down to the wire and I was starting to get stressed and thinking creatively was much harder!"
Christina enlisted the help of long time family friend Donna Smith, who happens to be the owner of 09 Events, to coordinate and style her wedding, which was to take place at St. Mary's Catholic Church in Sacramento before 200 family members and friends. Donna was also responsible for finding the right local wedding professionals to make Christina and Nick's day go perfectly.
Since the bride is the main focal point of any wedding day, it was important that Christina look her best and MadBeauty kept her look natural and fresh. Wearing her hair down in soft curls with a simple crystal headband and veil, she looked beautiful.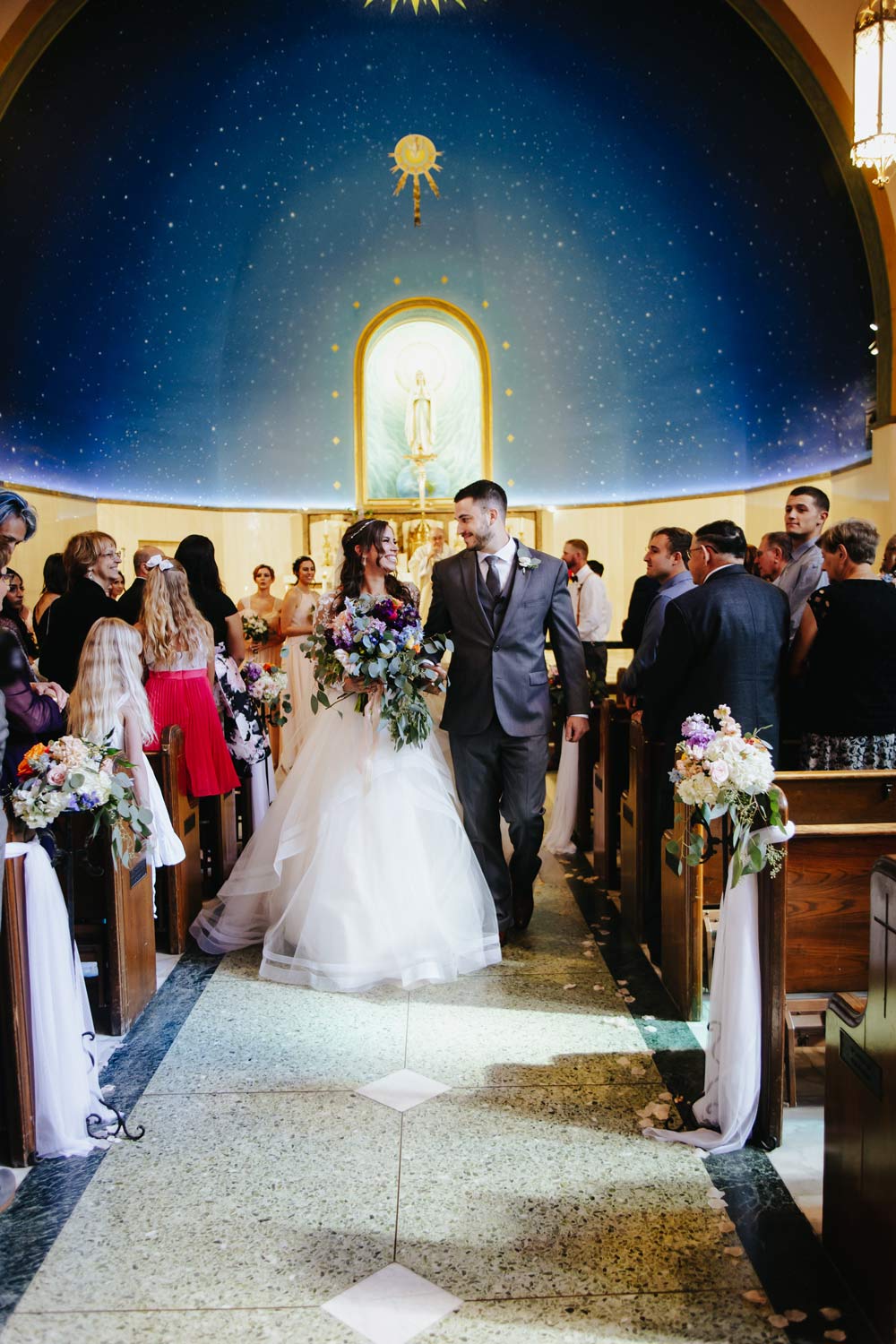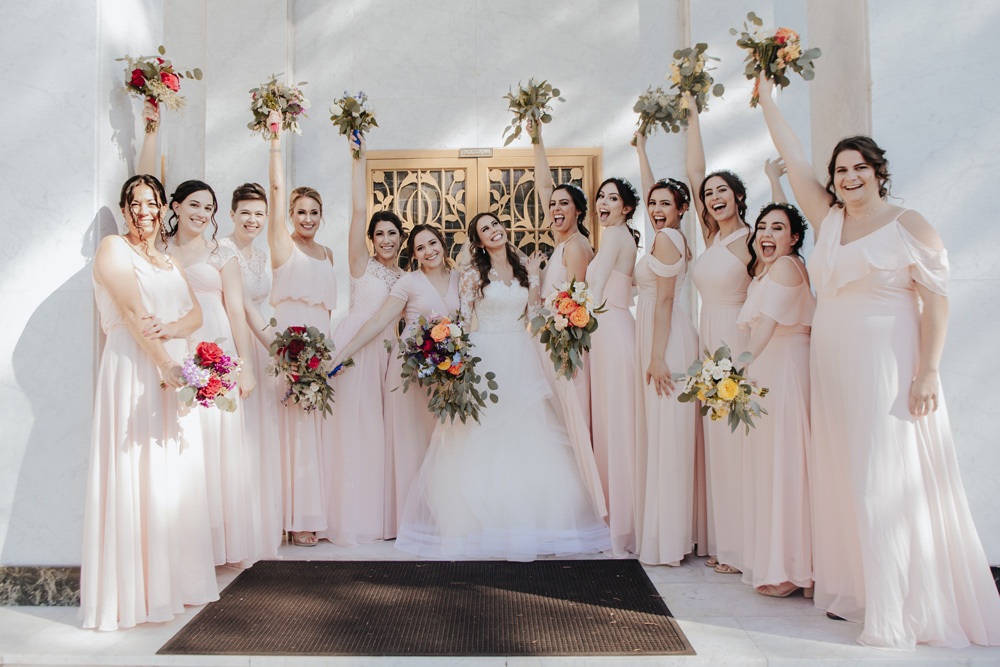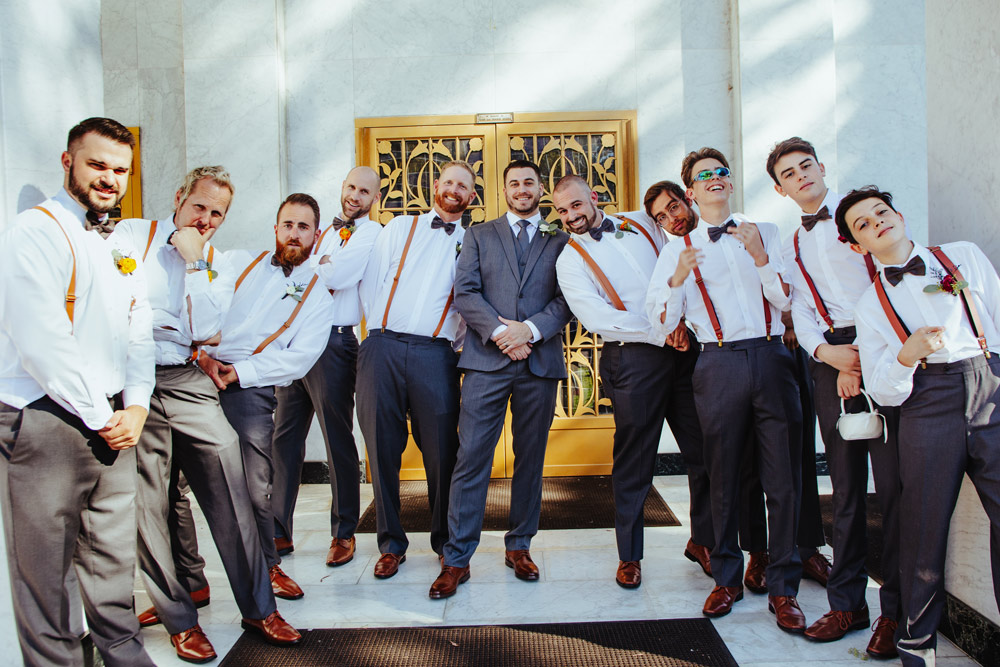 Christina describes Nick's reaction when he finally saw her in her dress and veil, saying "He was completely blown away and he's never looked at me like that before or been so happy before and it just made us both so euphorically happy in that moment and set the stage for the most romantic and love-filled day I'd ever experienced in my life." That big, beautiful gown wasn't the easiest thing to wear, though, Christina recalls. "My dress was HUGE and it was hard to get around in it. Nick was just being so sweet the entire day, helping me very very patiently as I was constantly needing help to adjust my gown or hold up parts of it just to walk!"
Christina and Nick both share a special memory of the Mass. "It was such an incredible feeling standing there before God and everyone we care about and making this vow to each other. It was surreal," Christina says. "During the ceremony, Nick and I were all smiles. I had never seen him smile that big or that much in my entire life. It was the most special moment and feeling I'd ever experienced. I started crying during the Mass because I just realized how incredibly lucky I am to be marring such a great man. No one could see my tears except for Nick because our backs were to the guests so it was a special moment between just us two."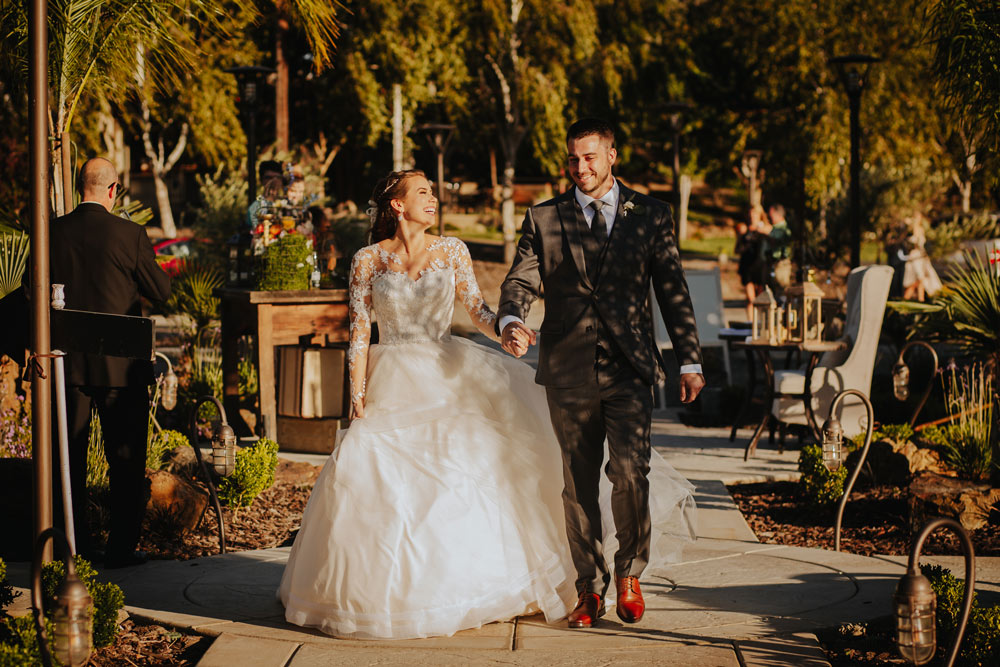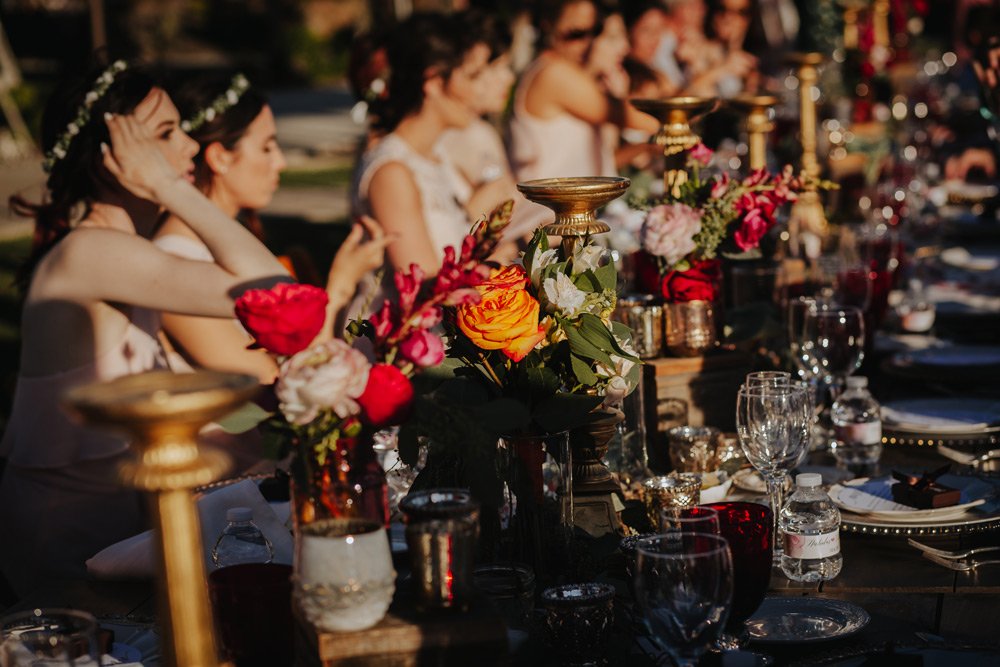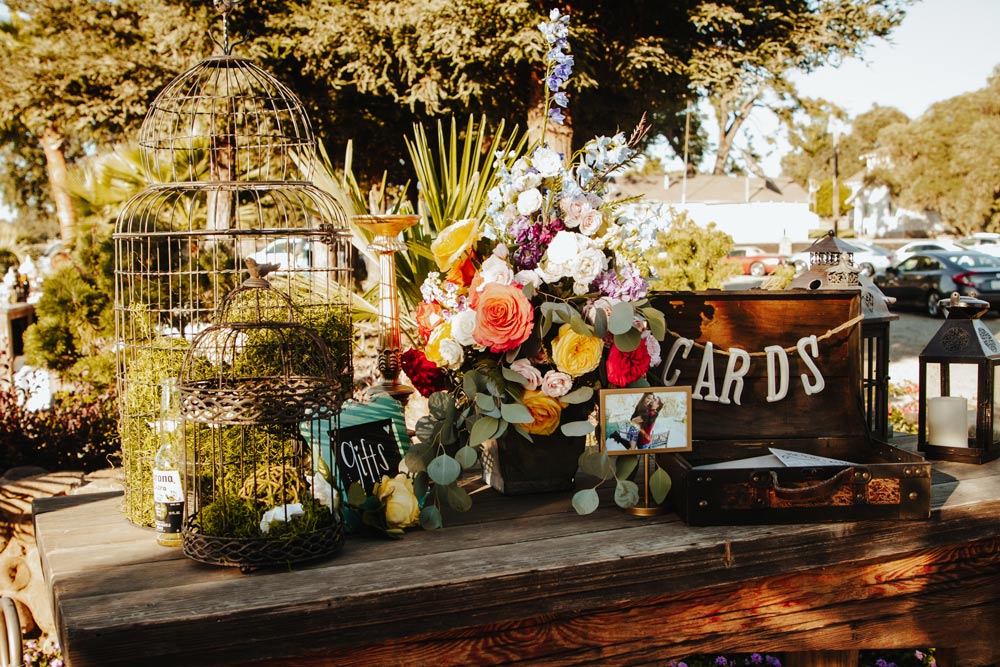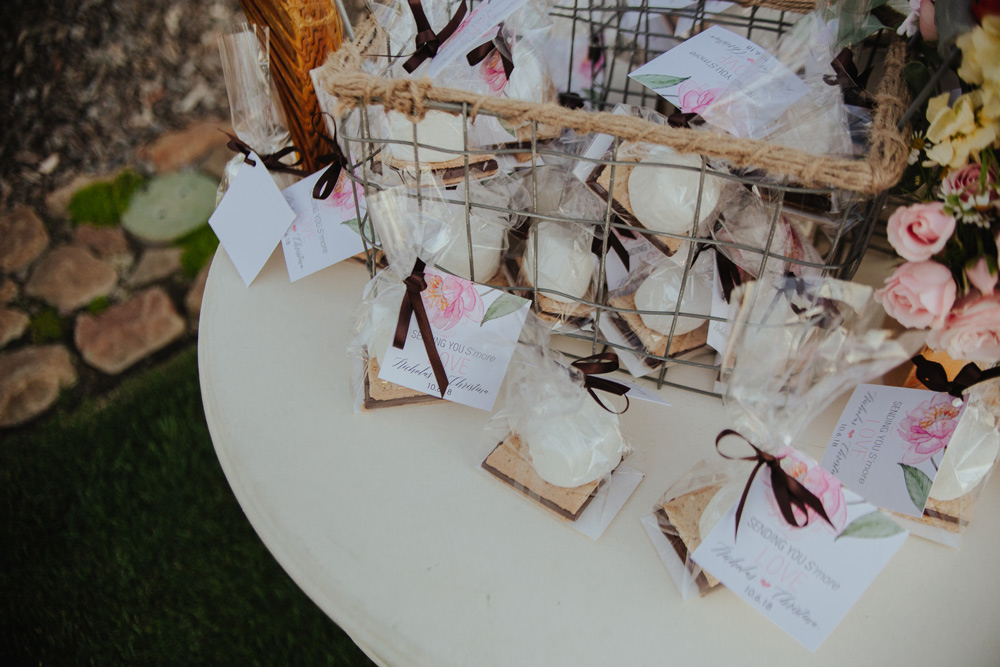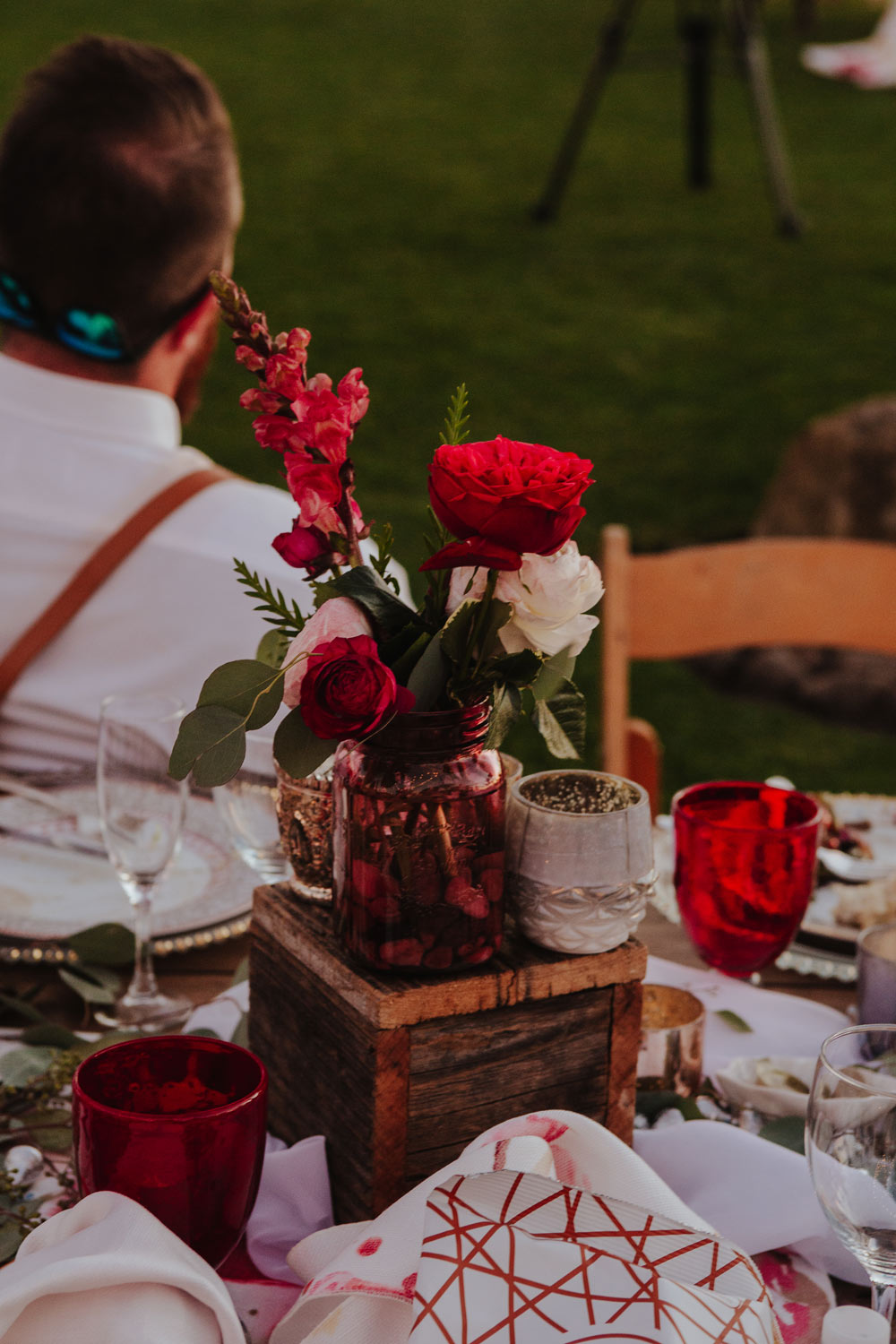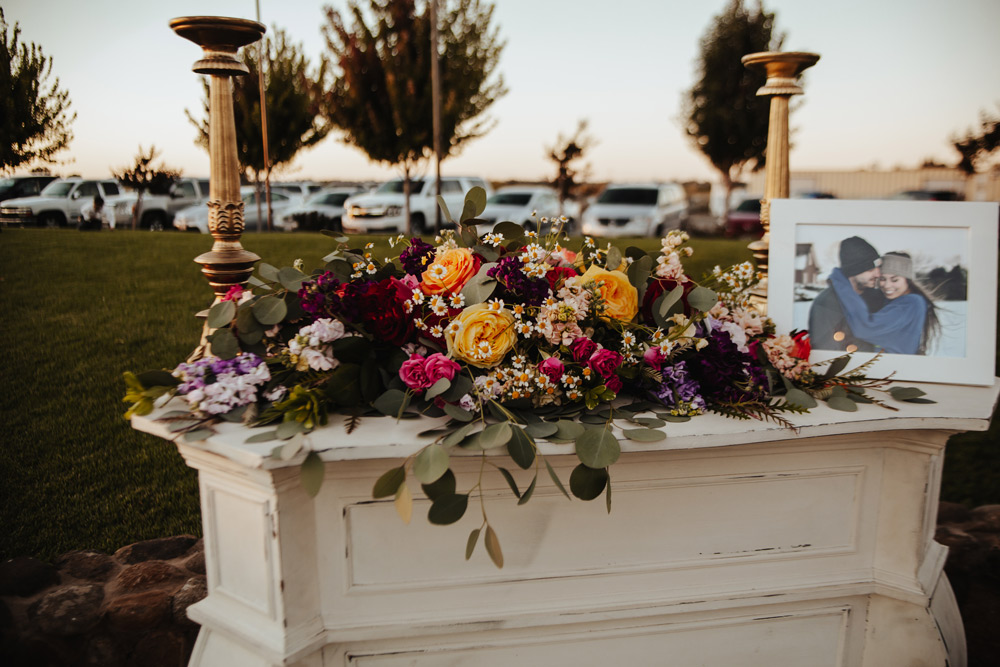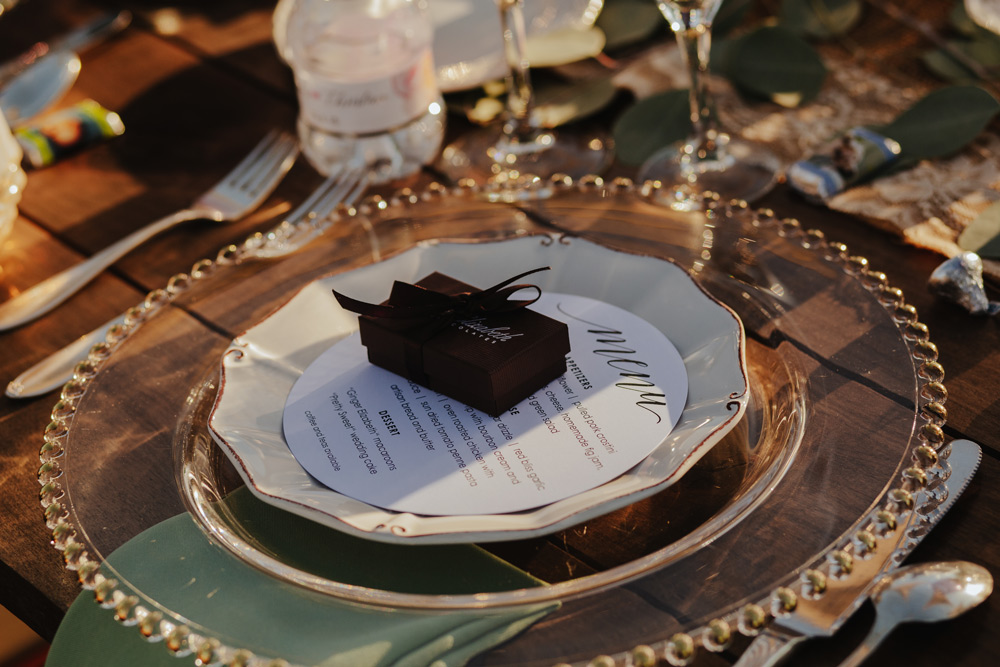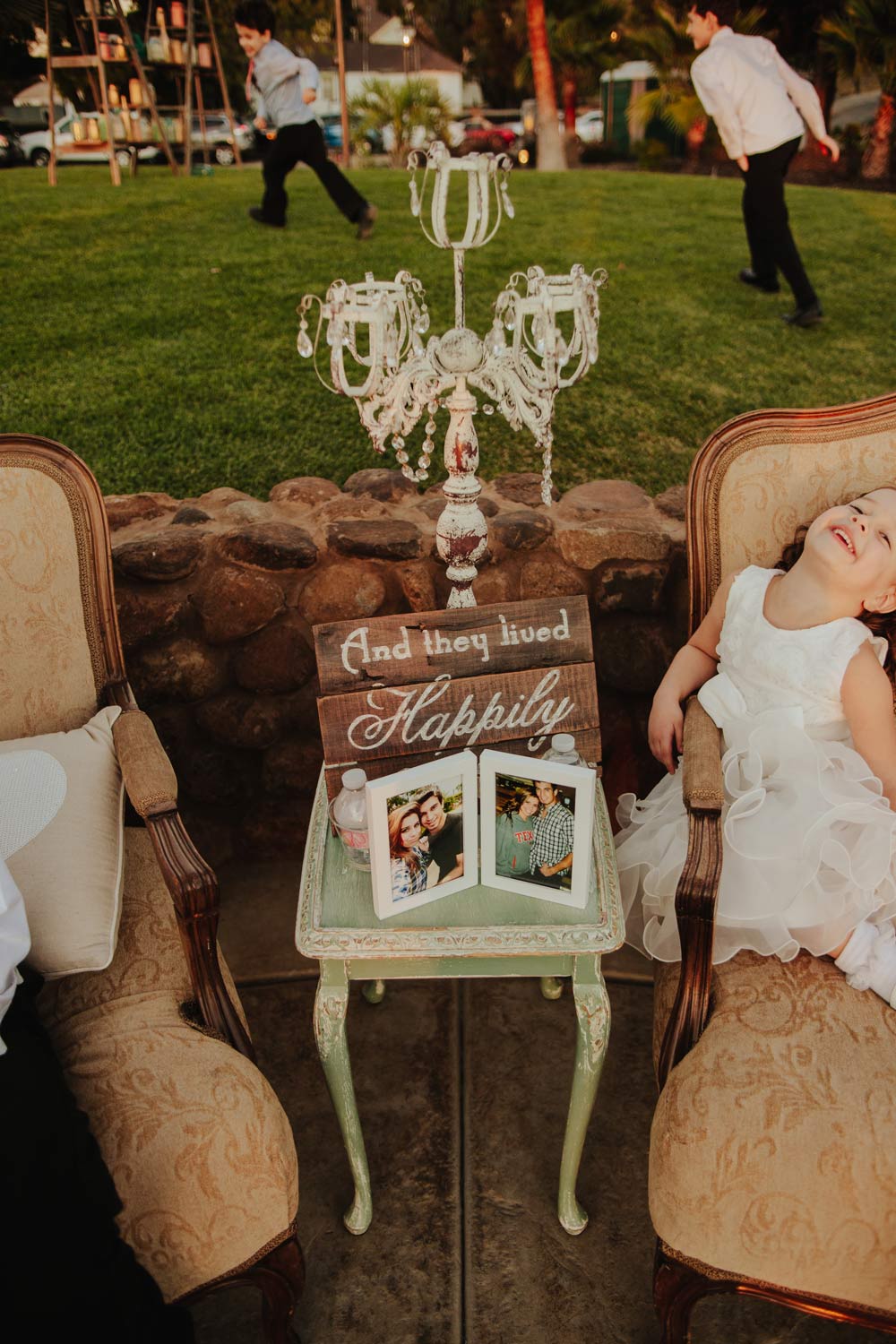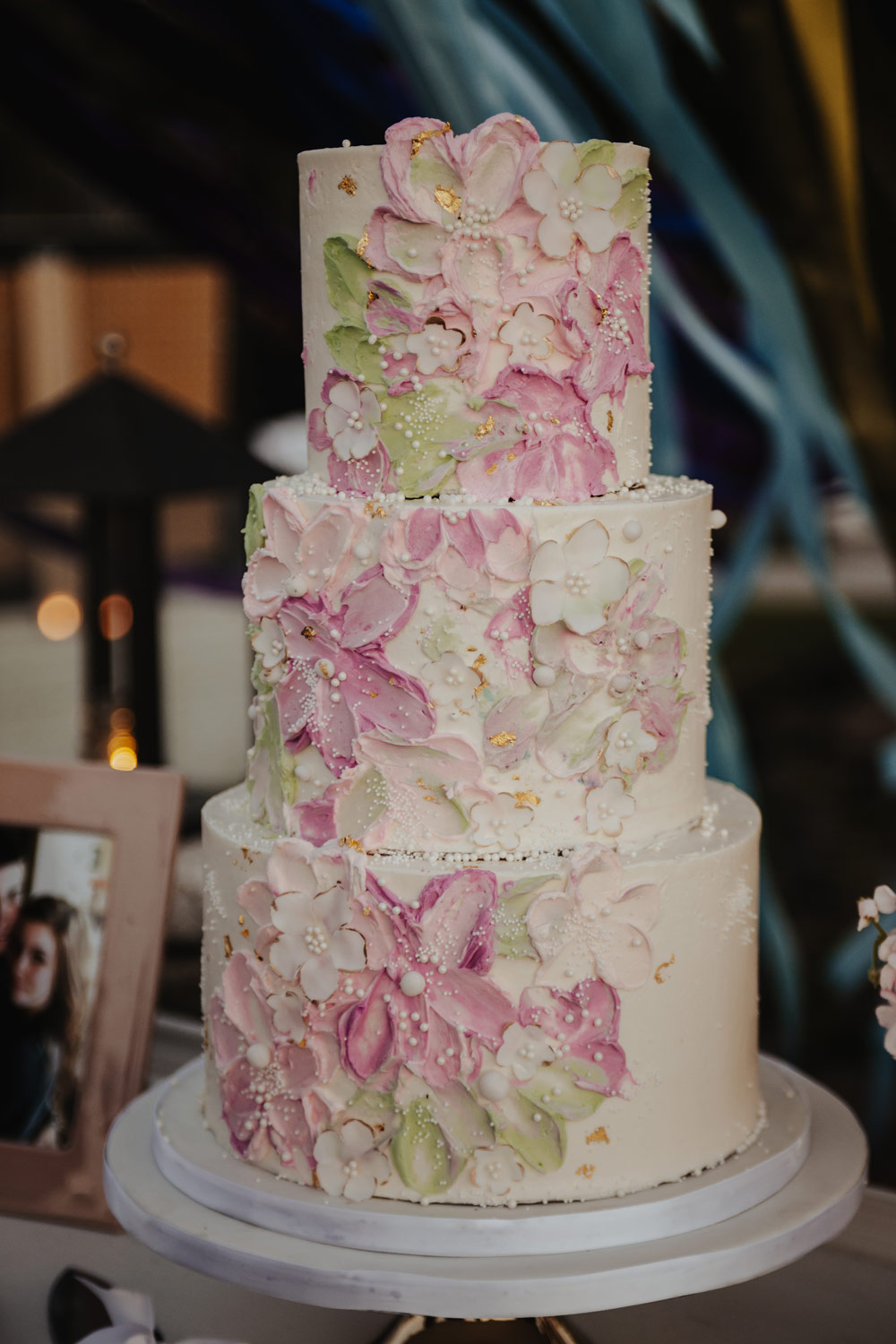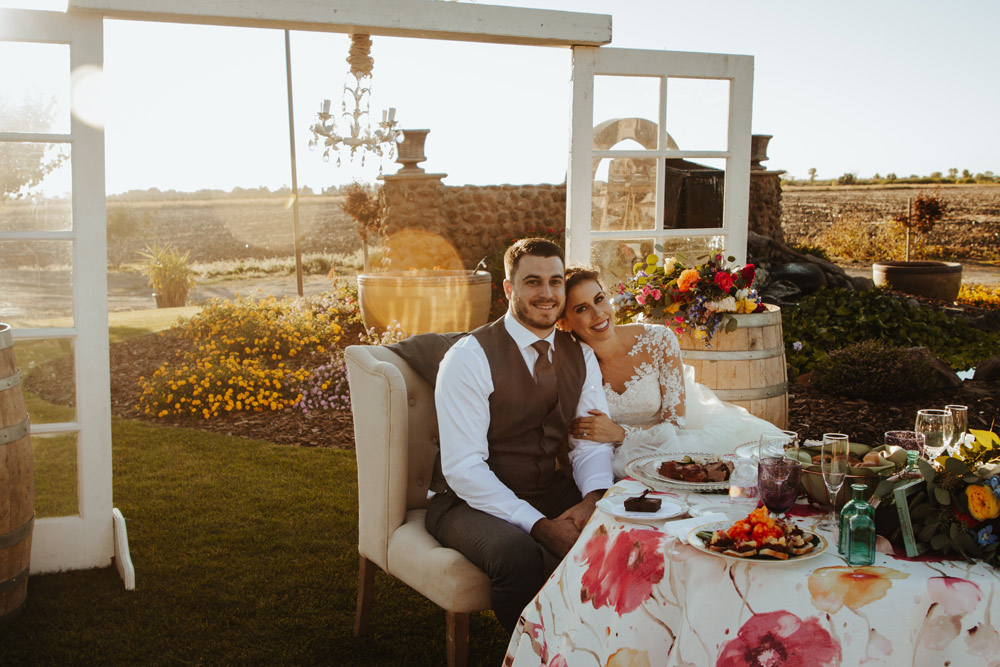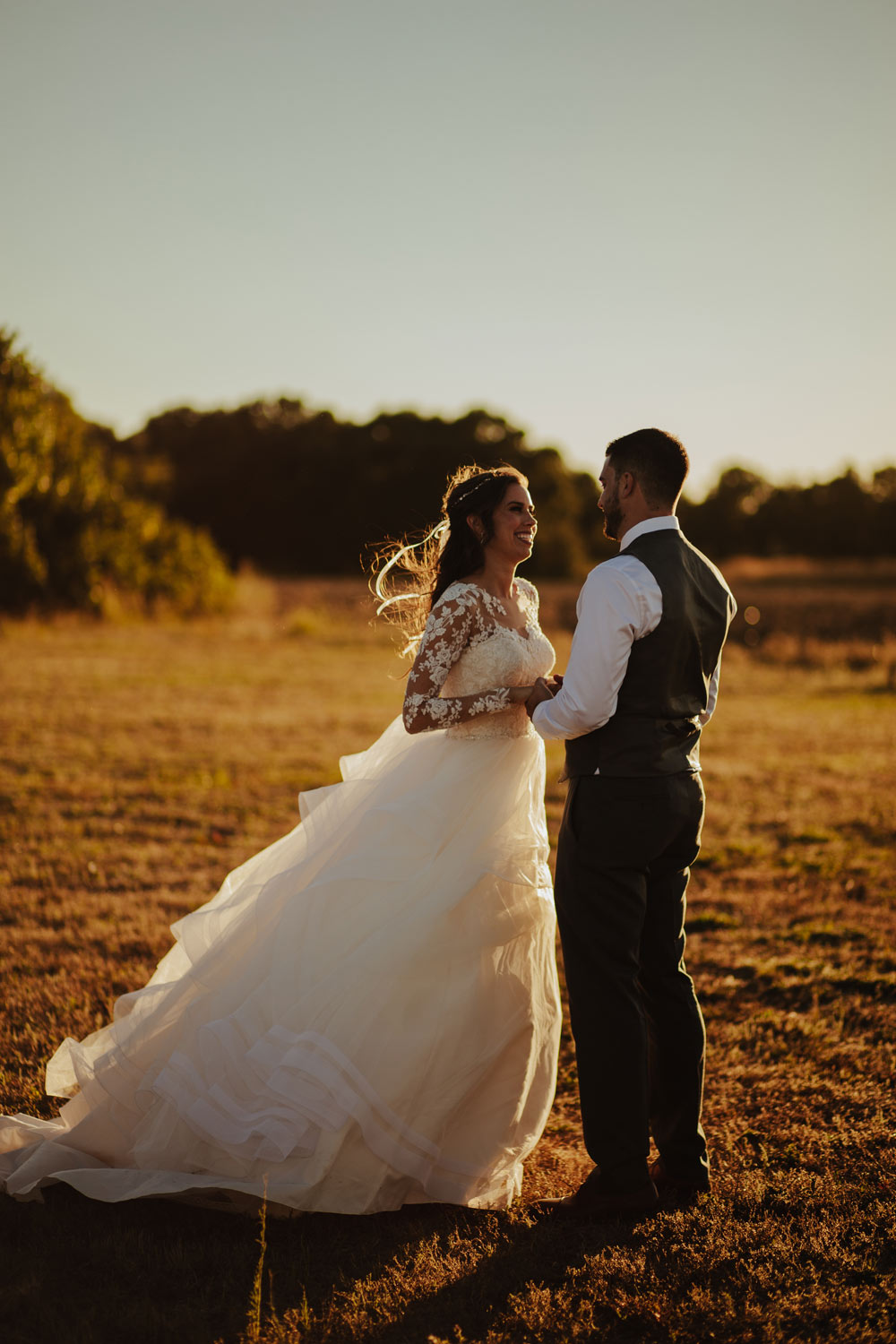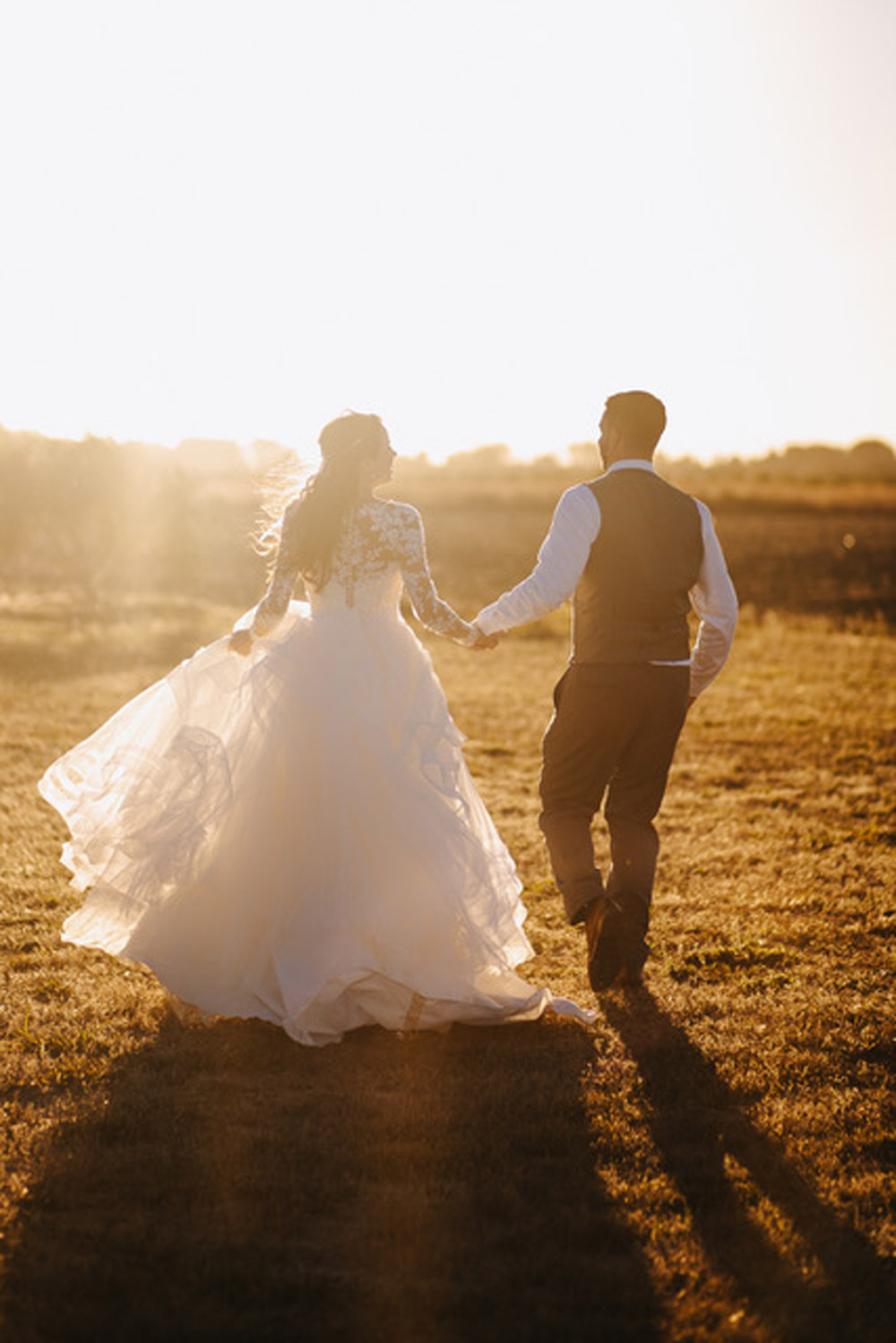 Fretty's Limousine delivered the newly married couple in style to their reception at Miners' Leap Winery in Clarksburg. Miners' Leap is a great outdoor space with lovely landscaping and plenty of room — perfect for concerts, weddings and private events — and perfect for this wedding because you know there just had to be a performance by the Cimorelli sisters! The venue was decorated with vintage decor vignettes in place for the cake display, table assignments, a popcorn station, guest cards and a lounge area, and a fun cascade of balloons was strung across the stage area bu Balloons by Carolyn.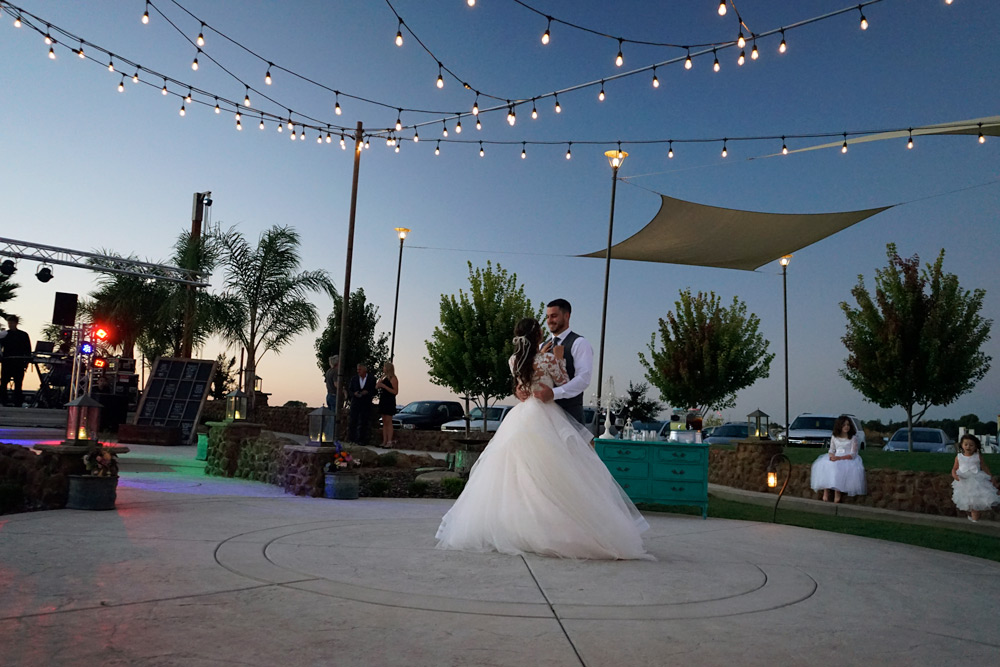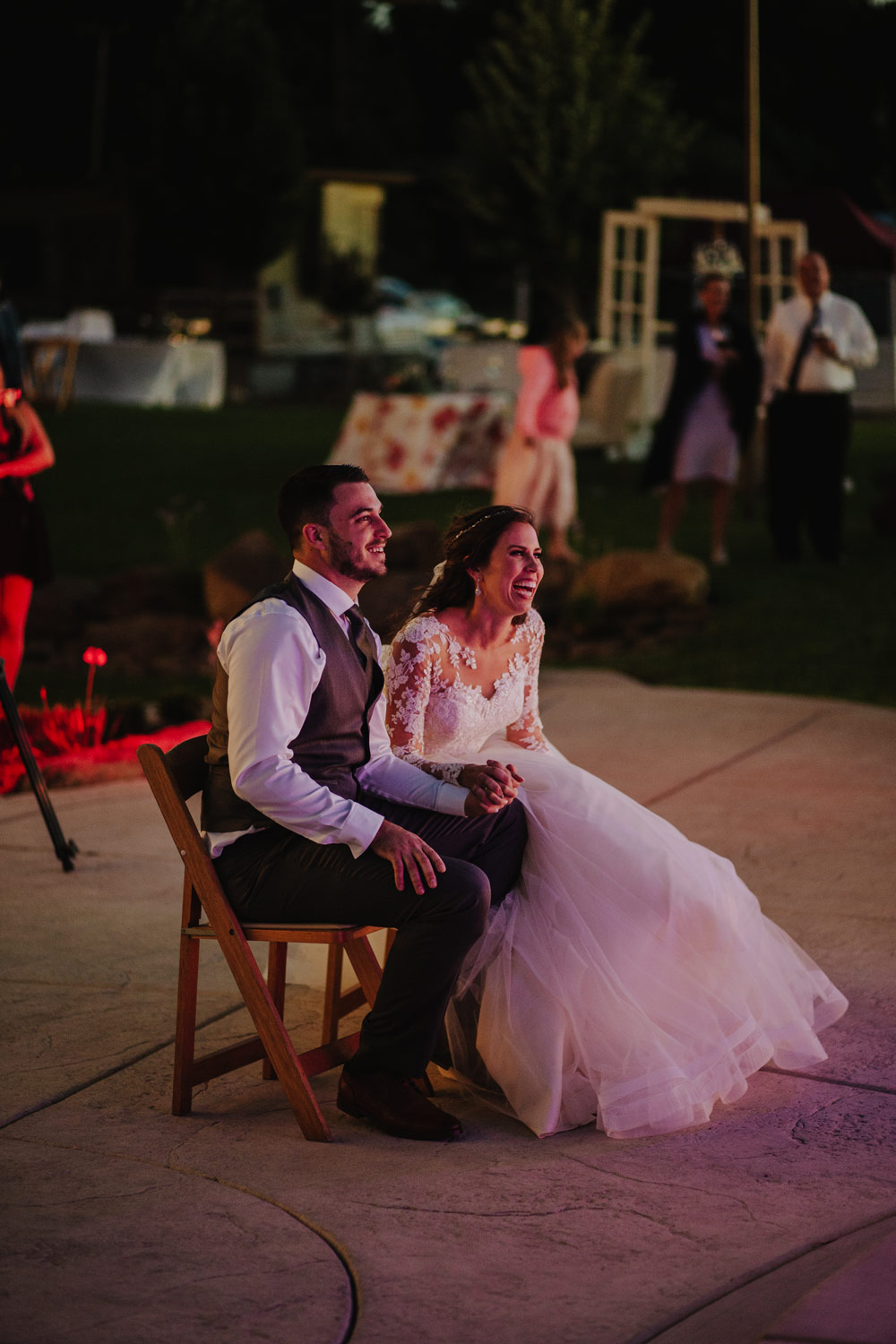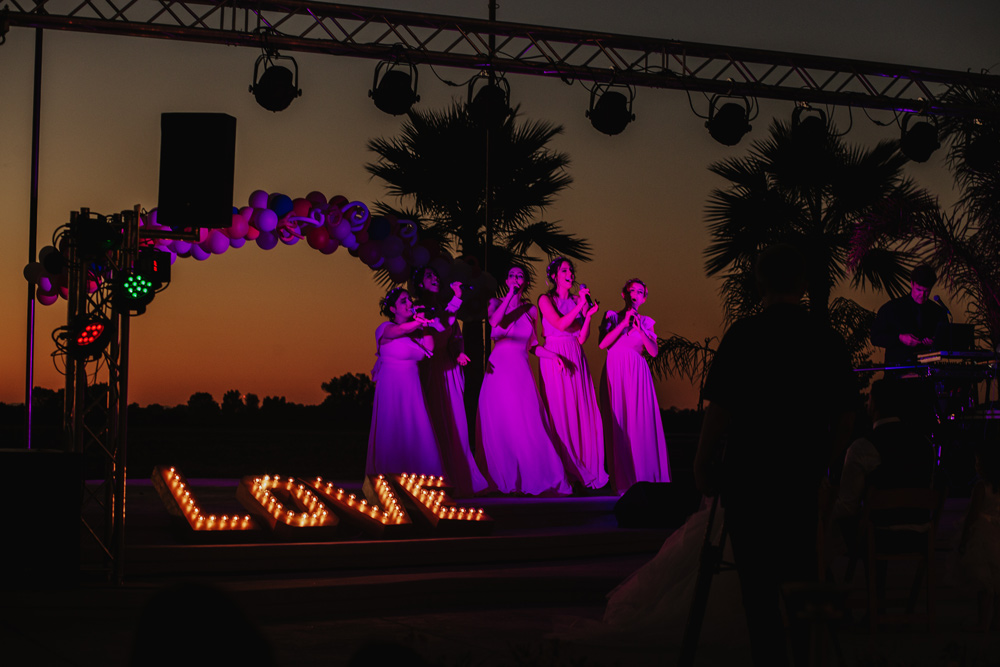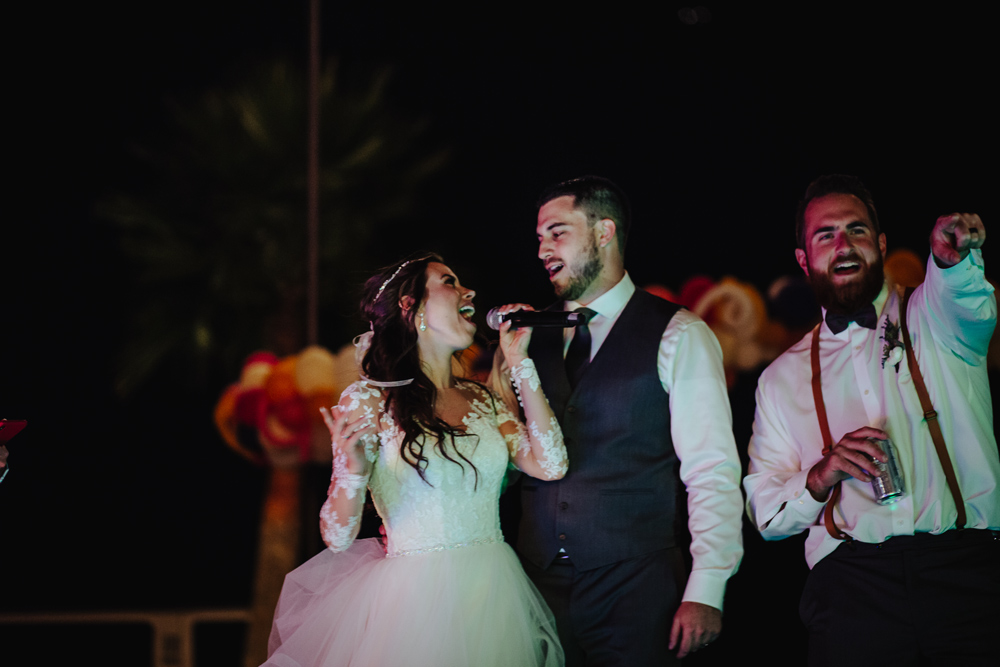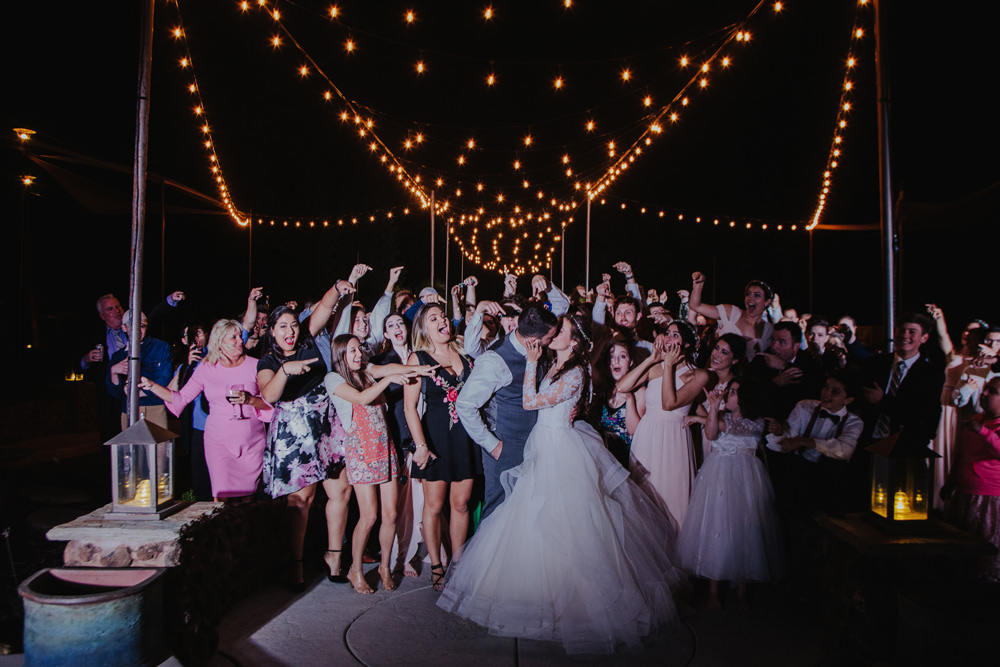 "Speaking of performances, Christina's wedding inspired her to write the song "Here's to Us" for Nick, which became the title track on Cimorelli's recently released EP "Here's to Us". It also contains two other original songs that Christina wrote for Nick, as well as four covers of some of the couple's favorite love songs. Visit Cimorelli's YouTube channel to see videos from "Here's to Us" and their other songs and fun videos.
"When it was time for our first dance, it was like everyone disappeared and we were in our own world," Christina remembers. "I have to admit, I cried during the dance because I was so beyond happy to be with such a loving man. That dance was so special to me and I truly felt like a princess in that moment. With Nick's ridiculously sweet smiles and comments to me all day, it was just magical."
Christina and Nick honeymooned at Hilton Head Island, South Carolina, enjoying a week-long getaway of relaxation, and romantic dinners at their fabulous resort. "We had the most chill and relaxing time, even the day where remnants of a hurricane blew through, and we got completely soaked running from the car to the hotel. Still, we had a blast. The resort had a beautiful pool, and we went on bike rides in search of alligators (and saw MANY) and then even tried fried alligator!"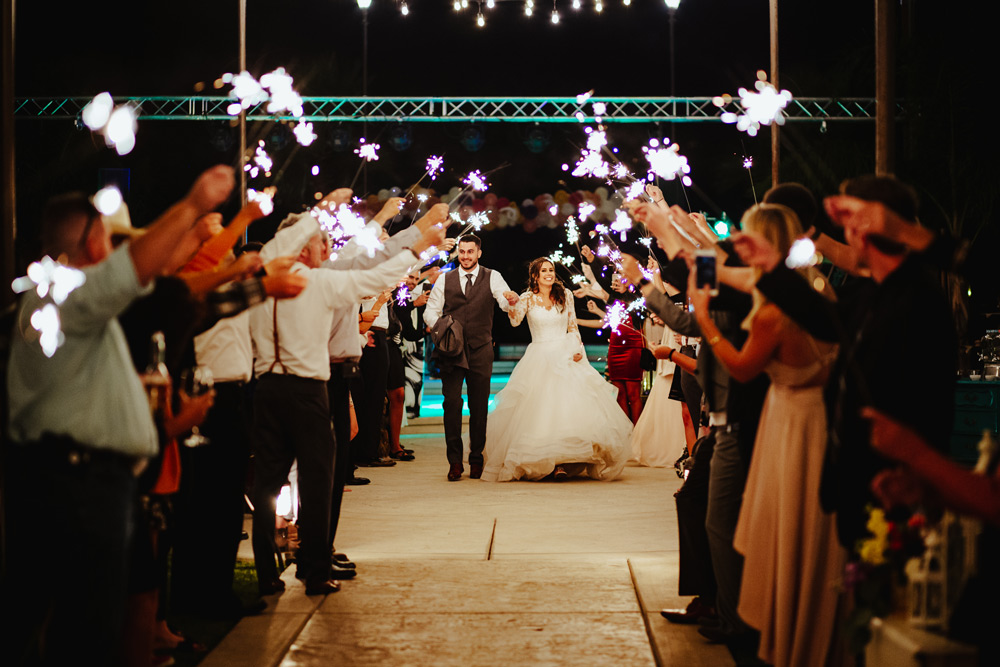 VENUE: Miner's Leap Winery
STYLIST: 09 Events
BALLONS: Balloon Creations by Carolyn
TEETH WHITENING: Monte J. Smith DDS
HAIR / MAKEUP: MadBeauty
TRANSPORTATION: Fretty's
FLOWERS: fiftyflowers.com, Beautiful by Nature Floral Design
[PHOTOGRAPHY] Acacia Evans [FLOWERS] Fairwoods Floral [DESSERT] Pretty Sweet [RENTALS] Celebrations [GOWN] Miosa Bride [SNACKS] Popzero Popcorn [ACCESSORIES] Slidebelts [ORIGINAL ART] Artist: Kathrine Fraley [FAVORS] Ginger Elizabeth Chocolates [DECOR] Simple Country Weddings [CATERING] Savery Dave's BBQ
If you'd like your own copy of Sacramento Bride & Groom with Christina on the cover – click here to order!