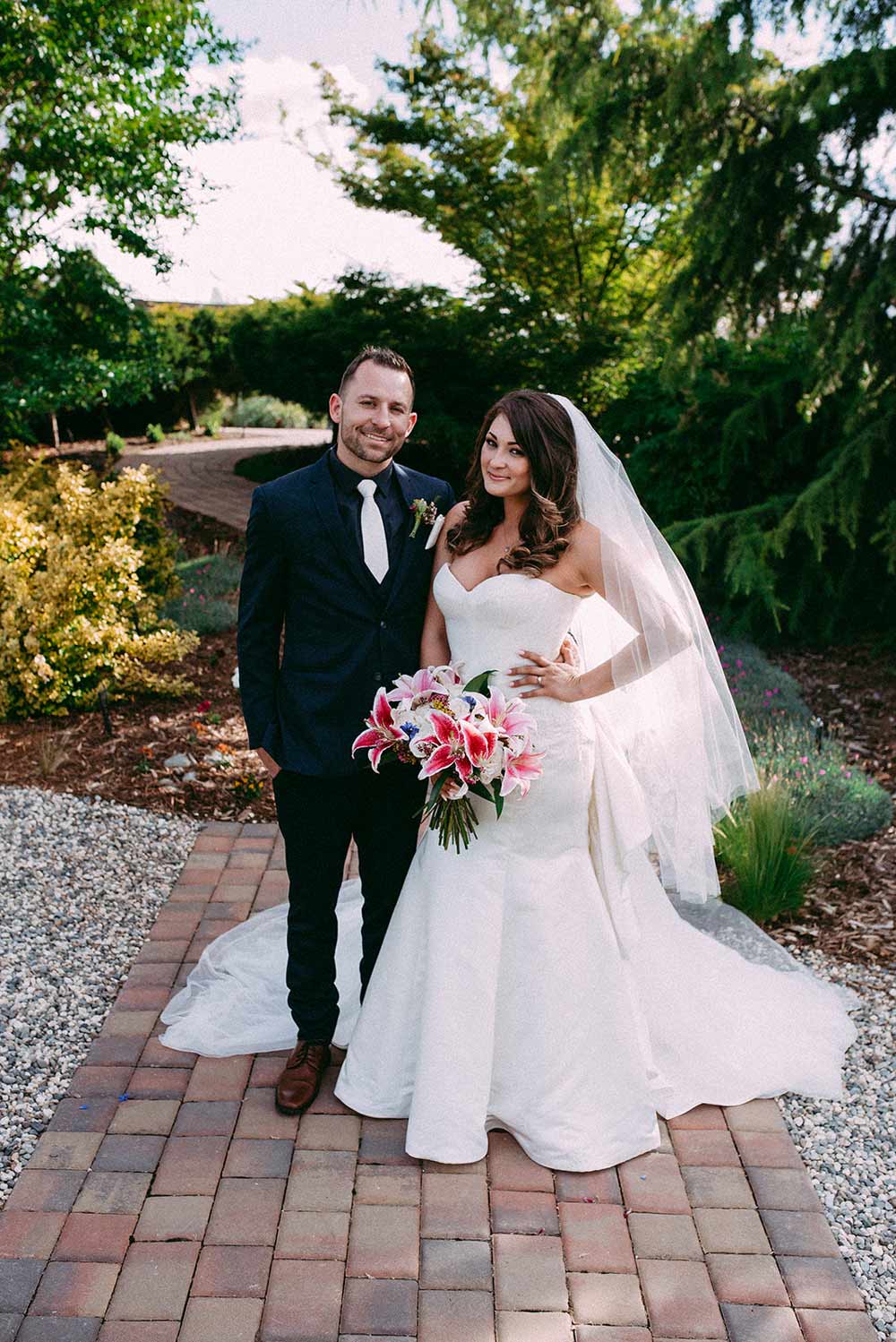 Lindsey & Nick met the "old fashioned" way – at a bar. It took a couple of months of crossing paths, though, before she finally gathered the courage to approach him. Lindsey borrowed a line from the song "Call Me Maybe?" which happened to be playing at the moment and it worked – when Nick called later that night, Lindsey invited him to join her on a late night walk with her pug, Louie. The only catch was that he'd have to find her.
Since the two lived only a few blocks apart in midtown, his chances were pretty good. He managed to catch up with her and soon, hours had flown by. Just before sunrise they found themselves slow dancing without music in the Capitol World Peace Rose Garden, then sharing their first kiss. What a start to a relationship!
Moving in together followed, and they shared life's events together. There was personal loss, job changes, and weddings. Being able to console, advise and celebrate with each other taught them a lot about one another. There was no need to rush things – they took life day by day, as not let things get too serious too quickly despite what the universe had planned.
Time rolled by and soon spring had arrived. Lindsey & Nicholas had a date night planned, starting with a bike ride through downtown, and people watching in the rose garden before a nice dinner. But when they reached the capitol, Nick hopped off and started walking his bike. The thing was, he had a ring box tucked into his sock and it had been hitting the bike's pedal the entire time. So they walked along and talked, with the conversation becoming ever more personal as they neared the spot where they first kissed.
Then, before Lindsey realized what was happening, Nick had dropped onto one knee, asking if she would be his wife. Breaking down into tears, she said yes as he slid a ring onto her shaking left hand. After taking a moment to collect herself, they rode to a nearby watering hole for a celebratory shot and a phone call to family to share the news. There was going to be a wedding!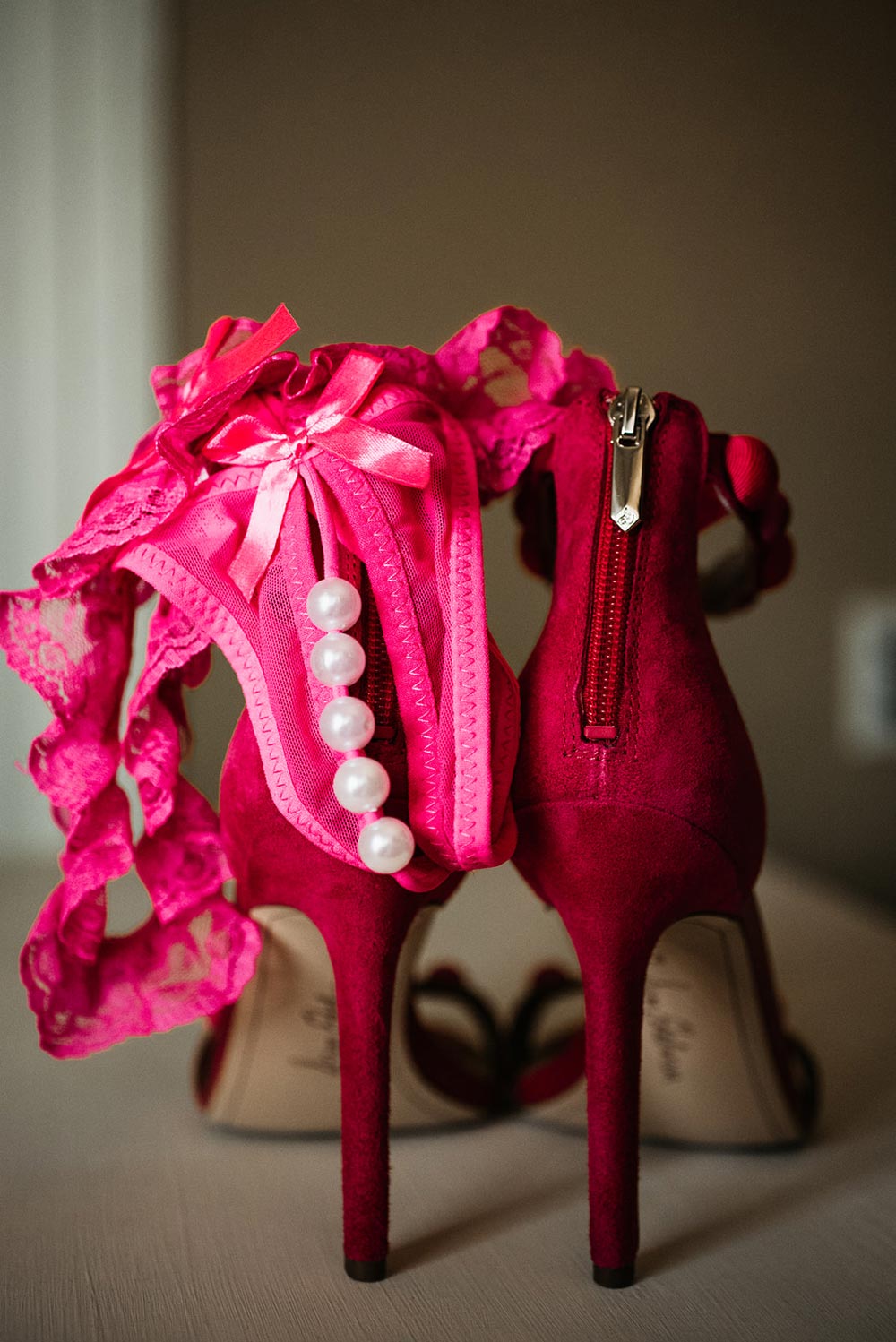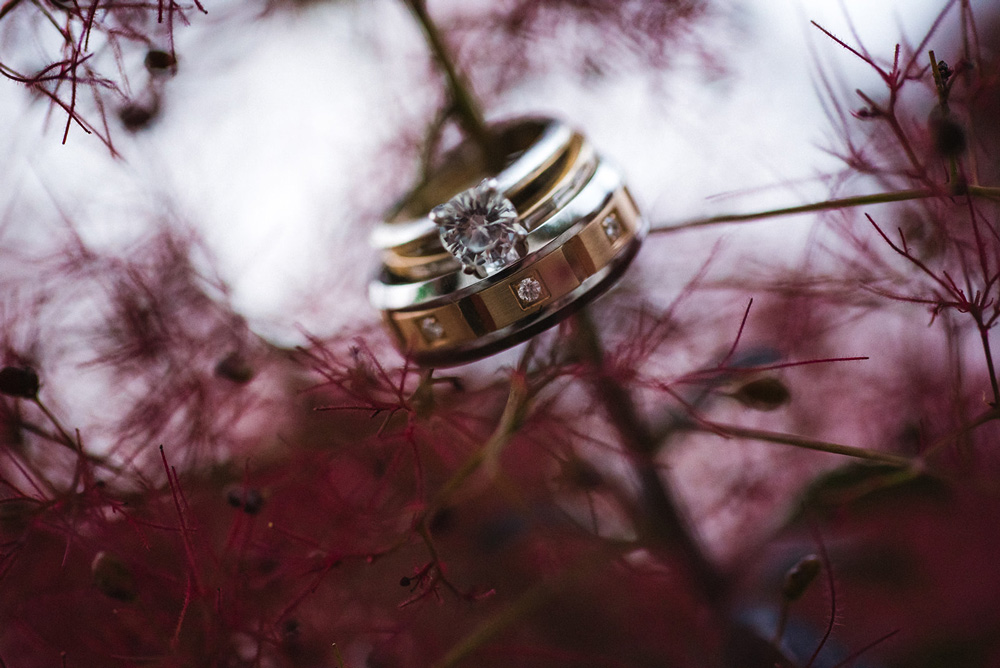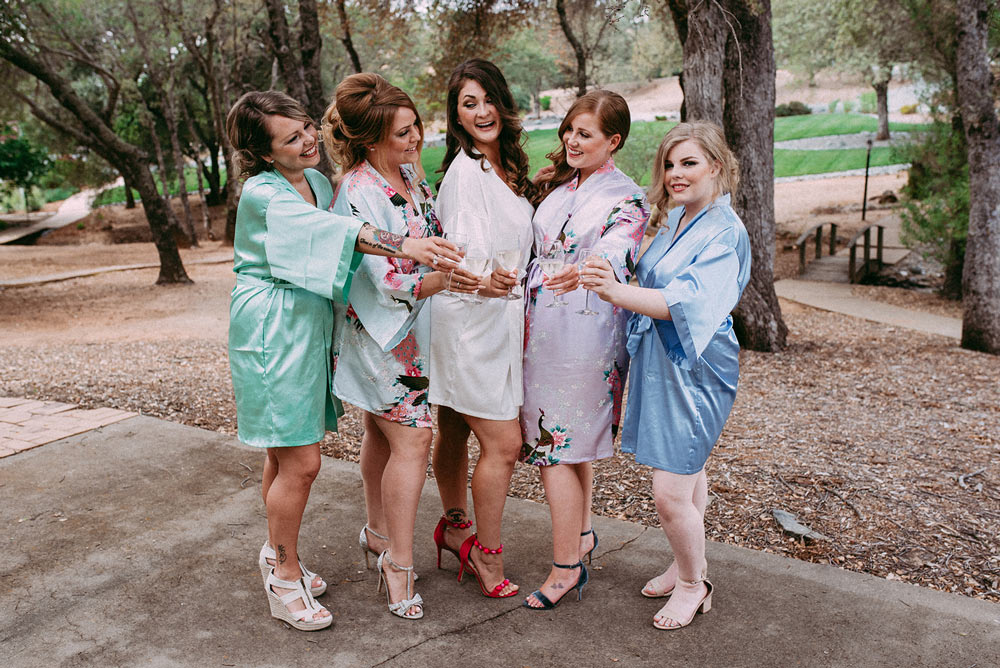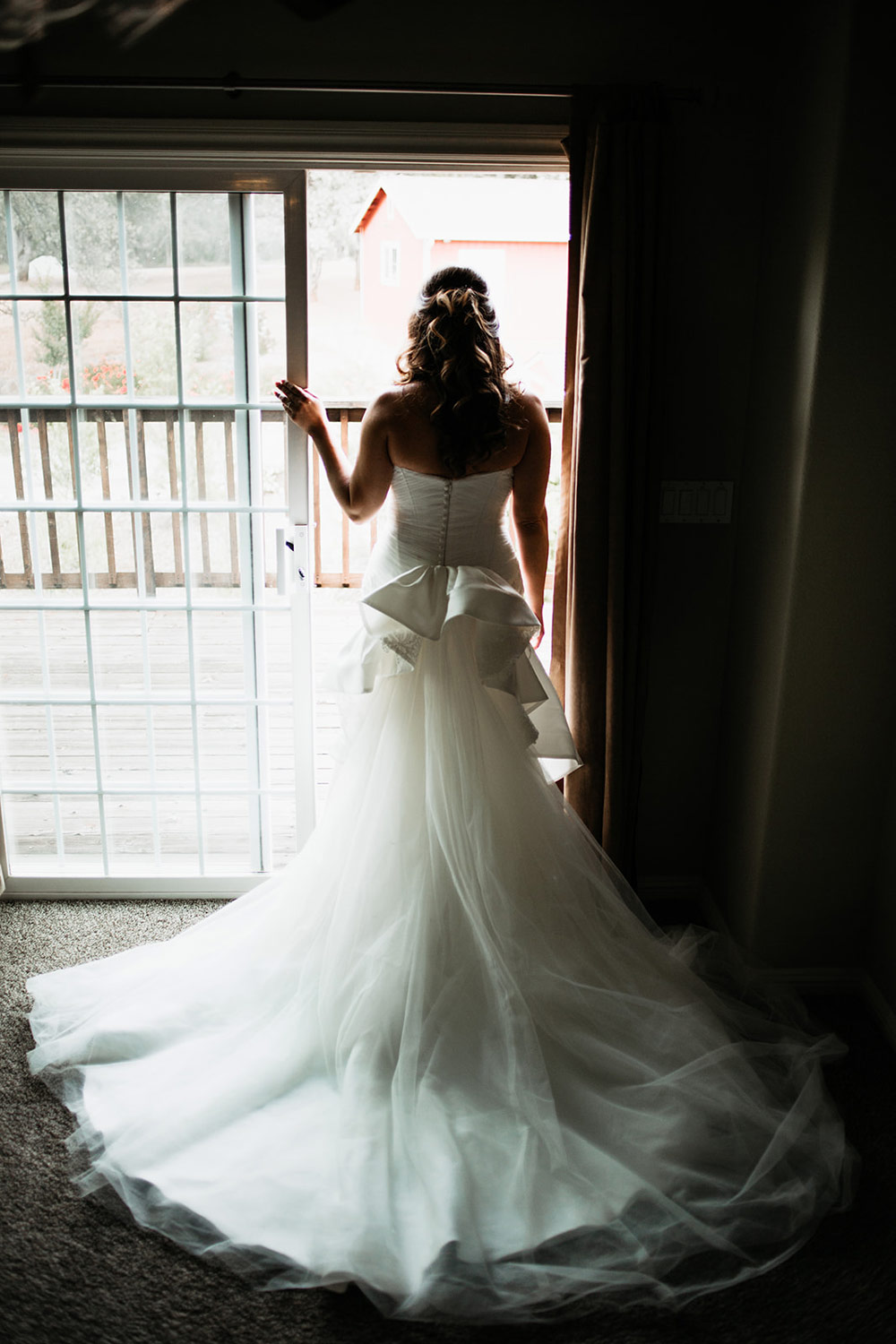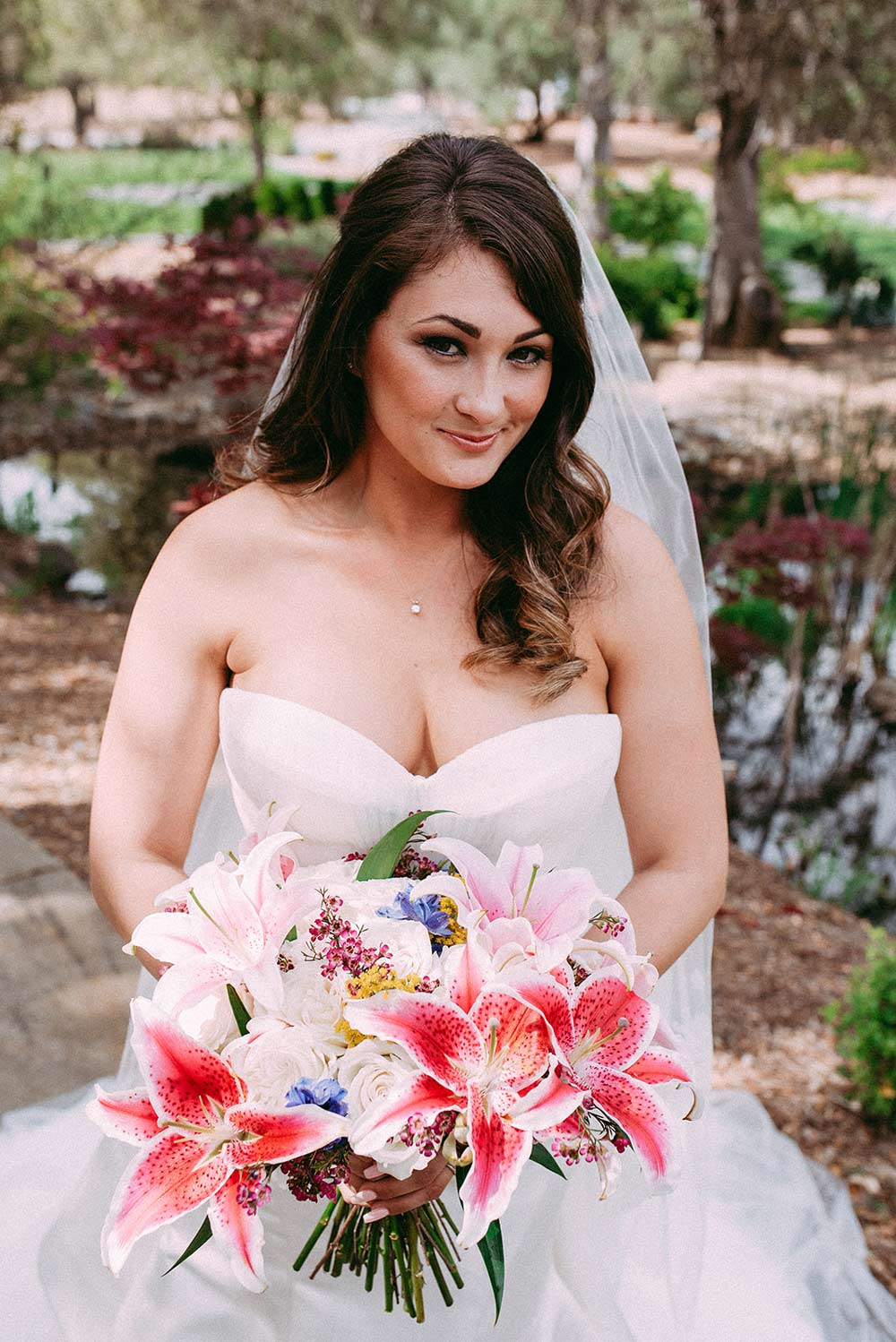 The big day arrived, with the bride looking lovely in her strapless satin gown, accented by a pop of color from bright pink/magenta heels. "It was not what I thought I would have worn, but man, did I love my dress!" Lindsey says. "It had everything: lace, tulle, satin, a train, buttons, and more. It was comfortable and flattering, which was most important to me. I didn't want to have to worry about certain posture and wanted my dress to flow with me. It was figure hugging in the front, with a mermaid silhouette followed by a ruffled booty that flowed into the multi-layered train. It looks amazing in all the photos, and it stayed in place so I could focus on the party!"
Looking so great didn't come without a hitch, though: "I was headed down to the ceremony site, and as the music was playing I attempted to pull my veil over my face and I couldn't – it had been put on upside down! So I ducked behind some foliage,  ripped my veil out and flipped that sucker over as quick as I could and stabbed it back into my scalp, hoping it didn't disrupt my beautiful 'do. Just then I saw my father and just lost it, tears streaming down my face. Thankfully I now had a properly installed veil to hide behind and no one was the wiser!"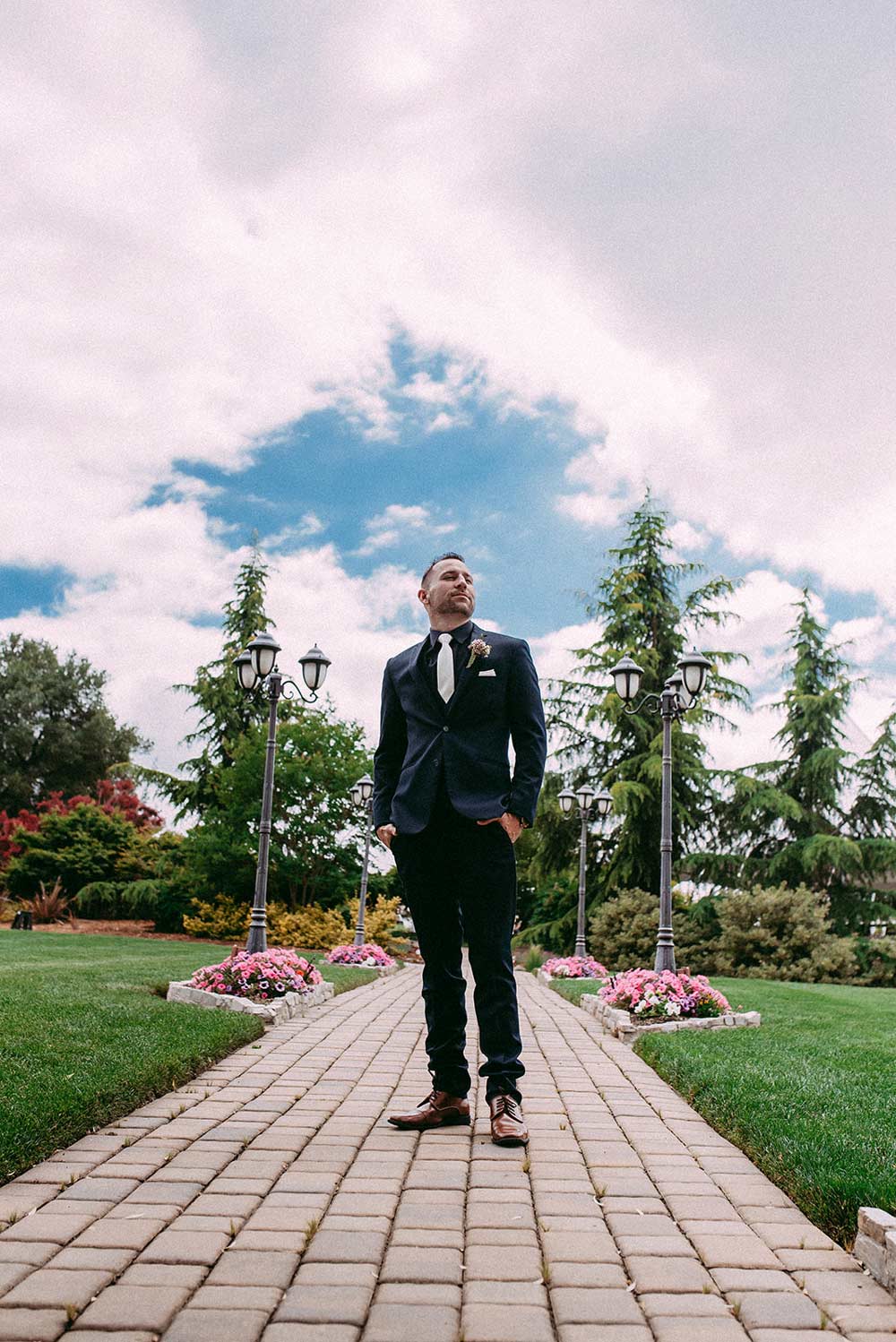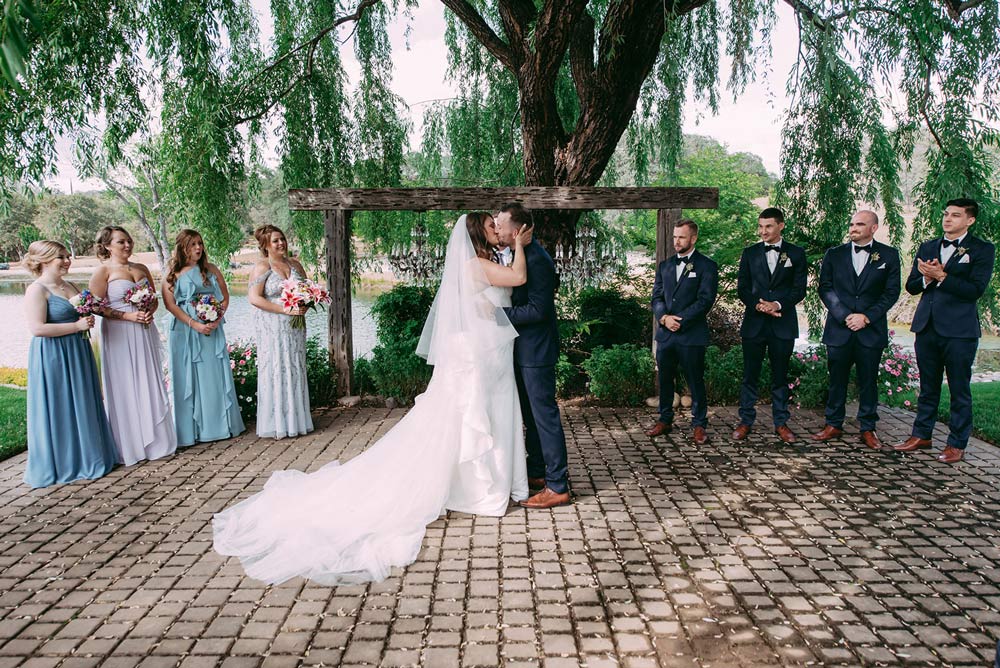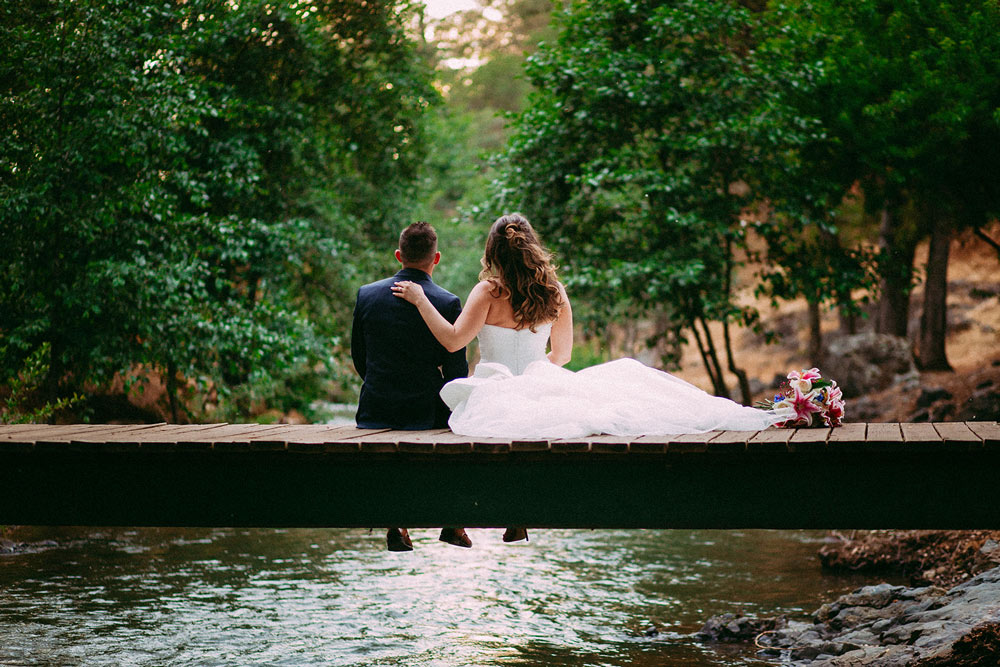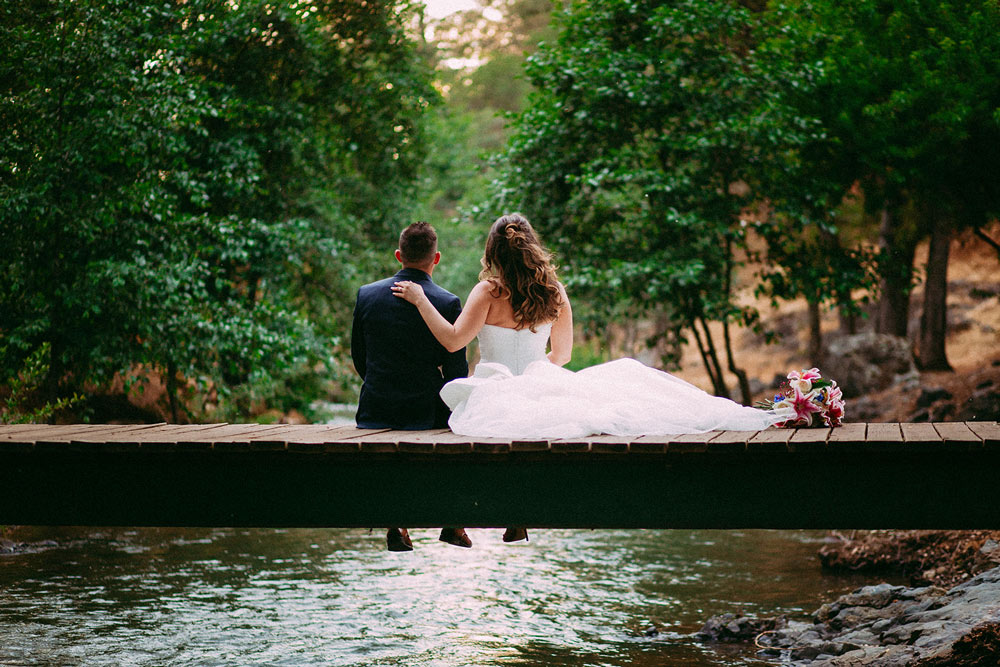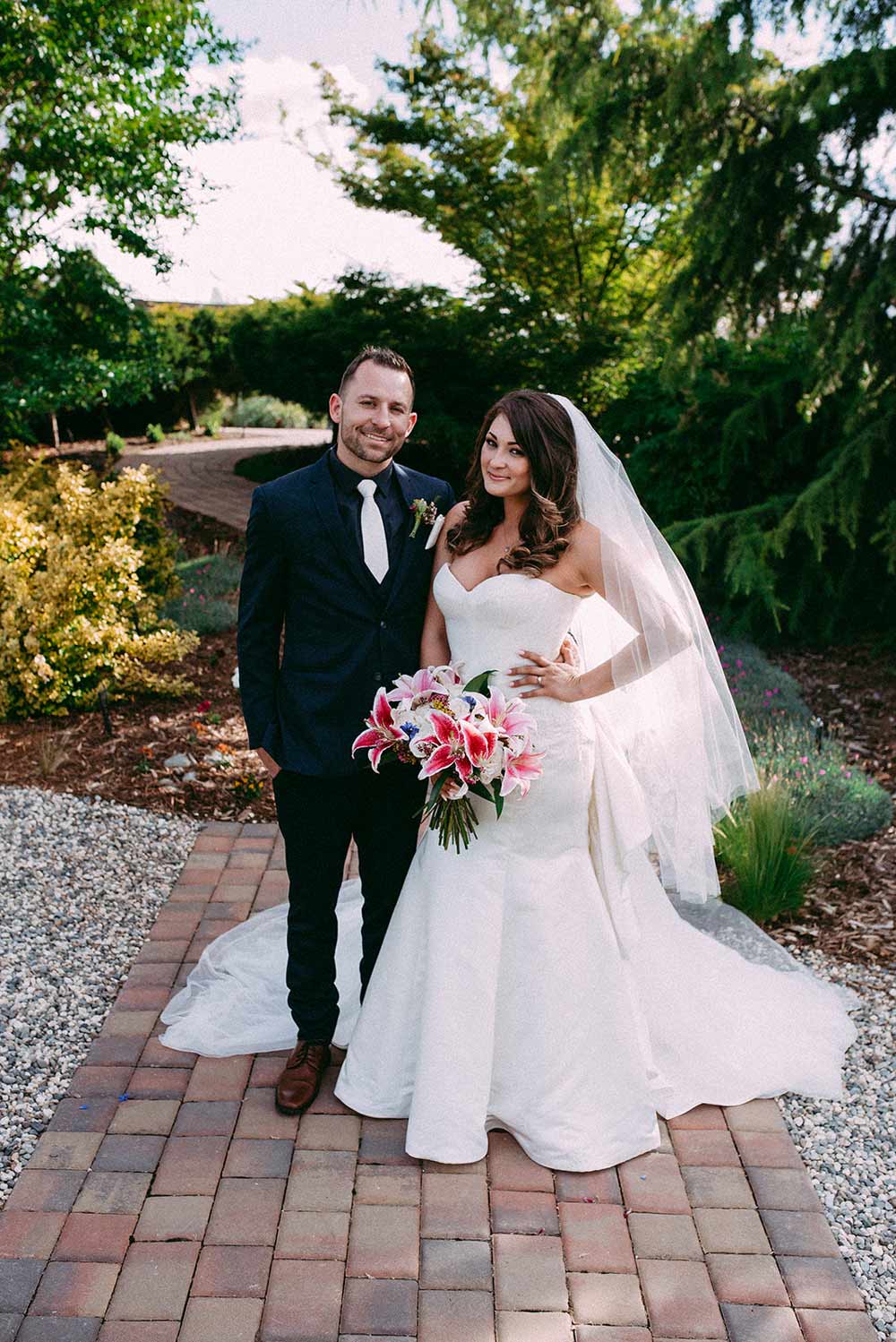 Of course, the rest of the wedding party was looking good as well. Each bridesmaid wore a different pastel color and the men were dashing in navy blue. The ladies had mixed wildflower bouquets that complimented their attire, and the guys had succulents wound with copper wire.
It rained the morning of the wedding, so a beautiful dew covered the venue and really set a romantic vibe. The remote country location had no service, forcing everyone to spend the day unplugged and keeping them all in the moment – priceless. Lindsey and Nick had been aiming for a certain feeling. A notch below formal, but not casual.
A family friend stepped up to officiate and it was decided that the couple would recite vows rather than write their own, in an attempt to make the ceremony quick and fun. They got more than they bargained for, however, when instead of promising to "work hard," the groom committed himself to "stay hard" – setting off laughter in the assembled crowd and a truly blushing bride. Good thing there were no kids on hand!
Finally, it was time to eat! Lindsey had attended a wedding in Italy the previous summer where they had an open grill. Right then she knew that was how it would be at her own wedding, so there was meat on the grill for all you can eat tacos. And an open bar too! What a party!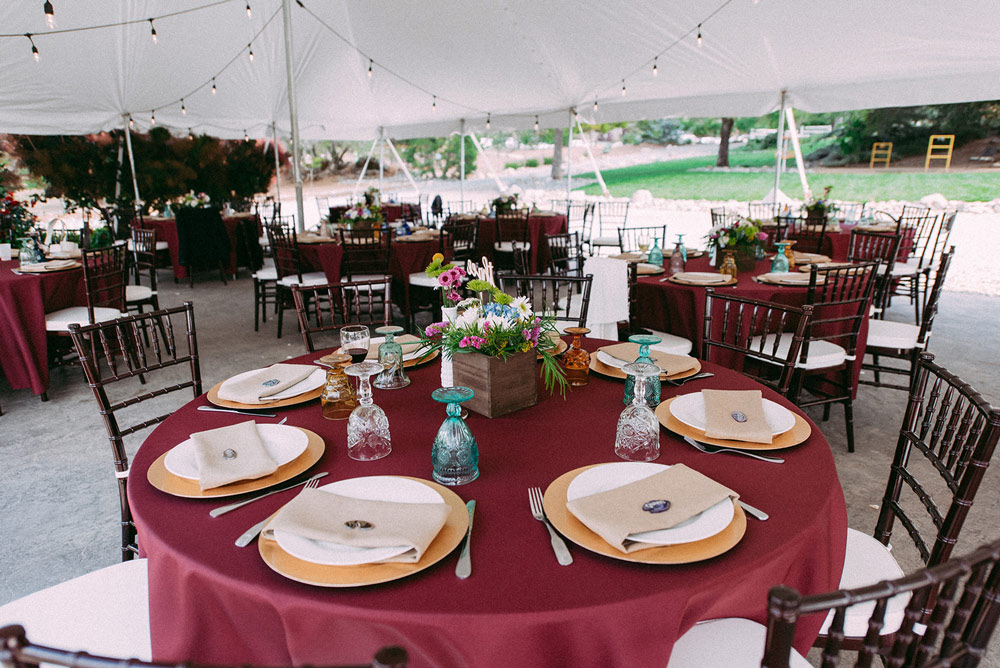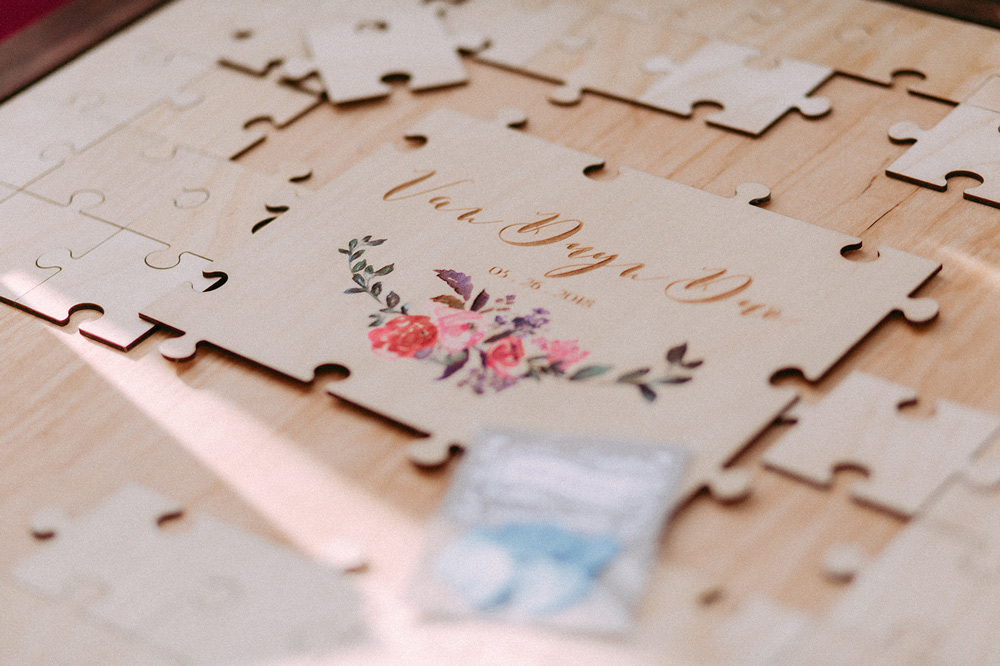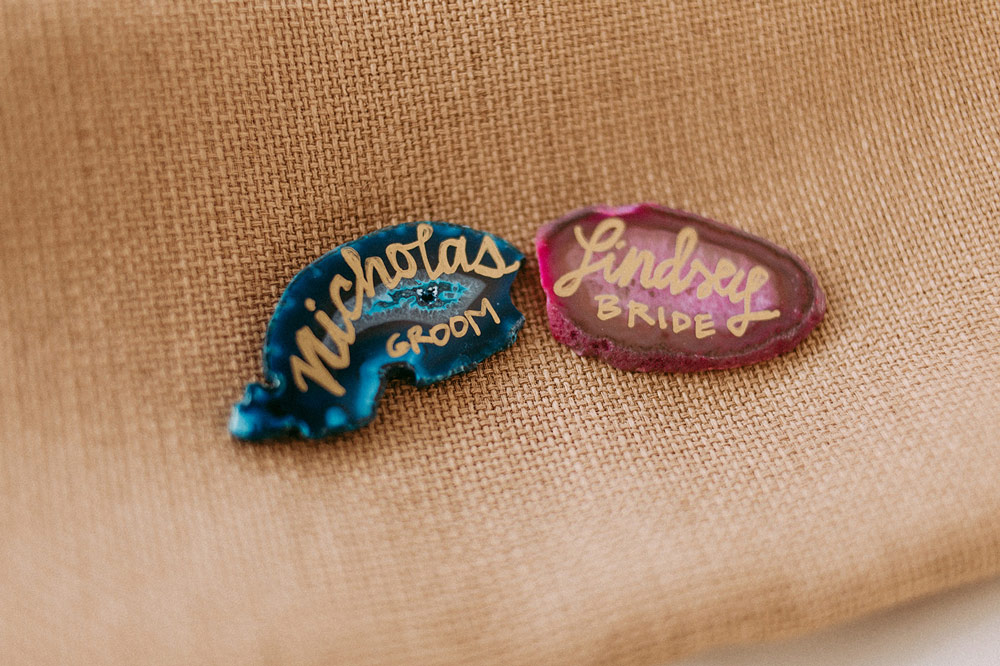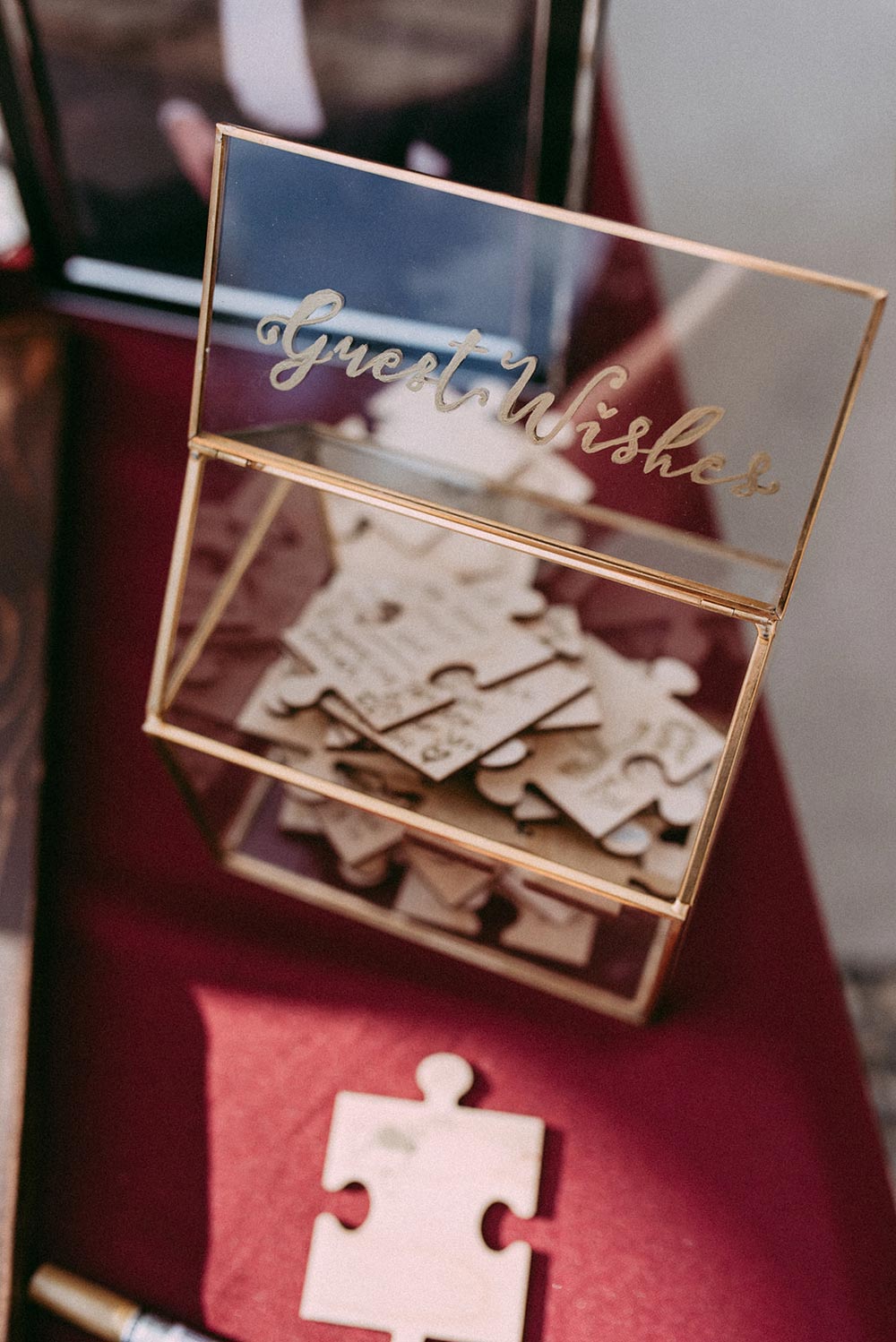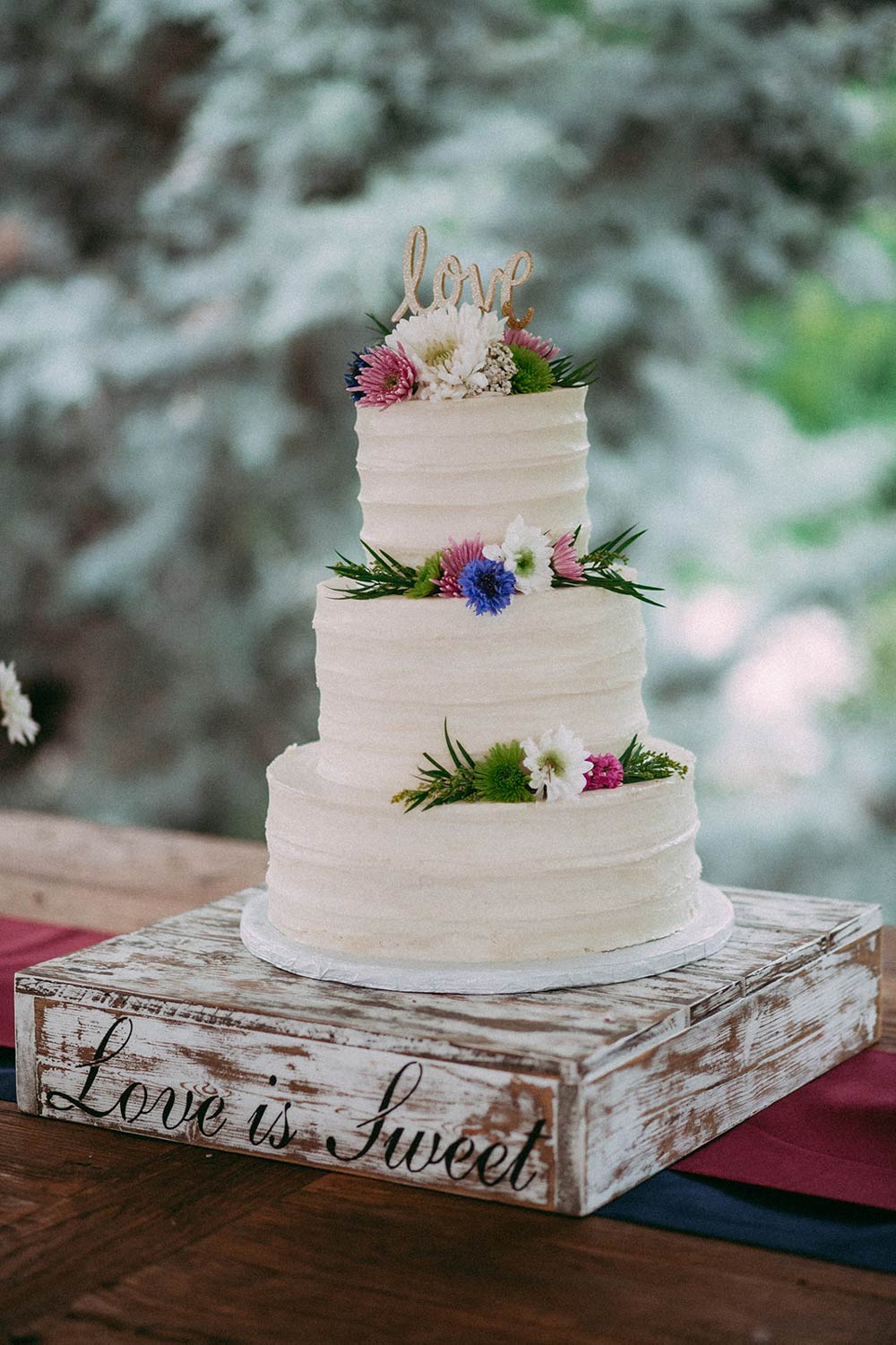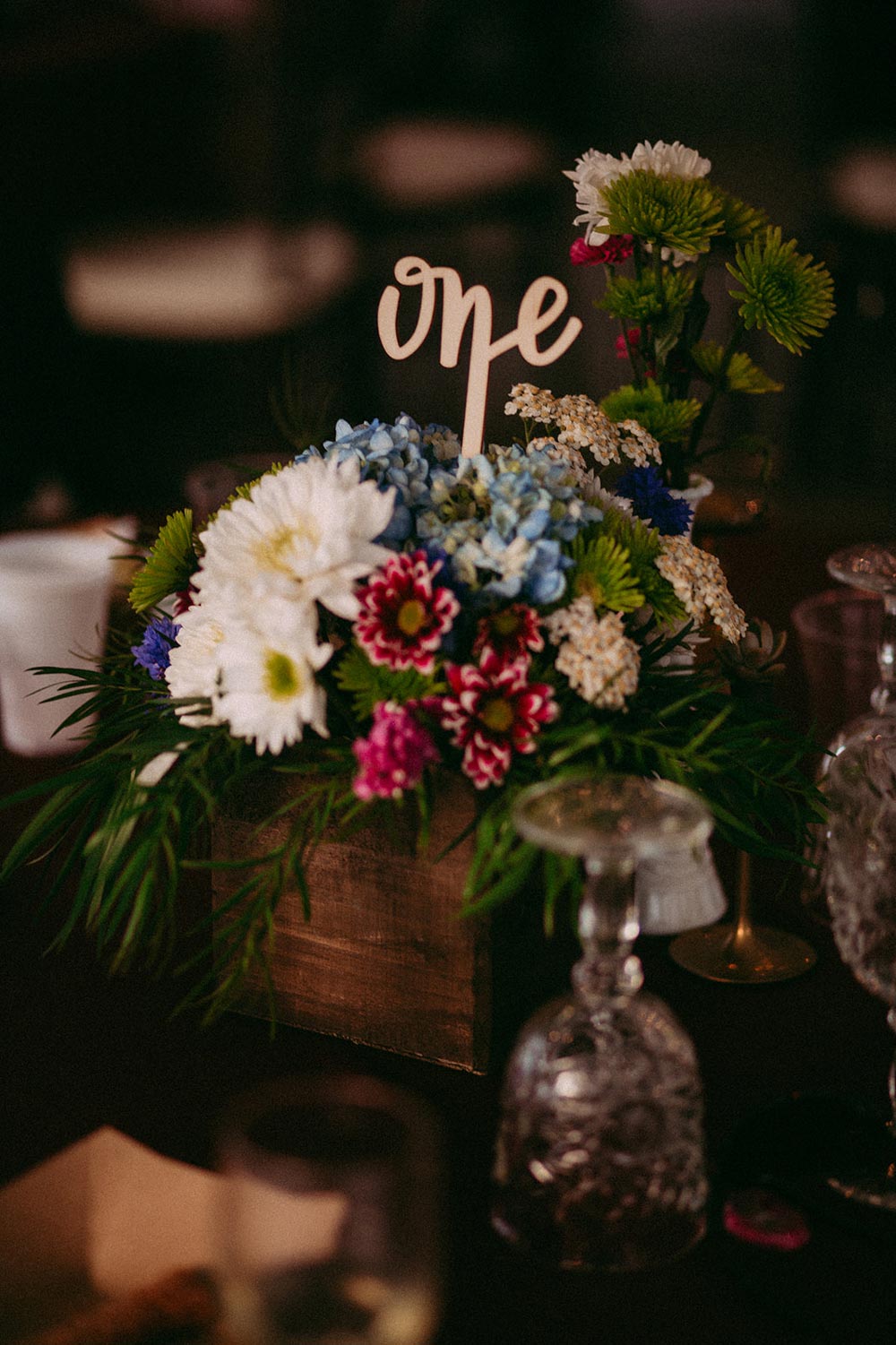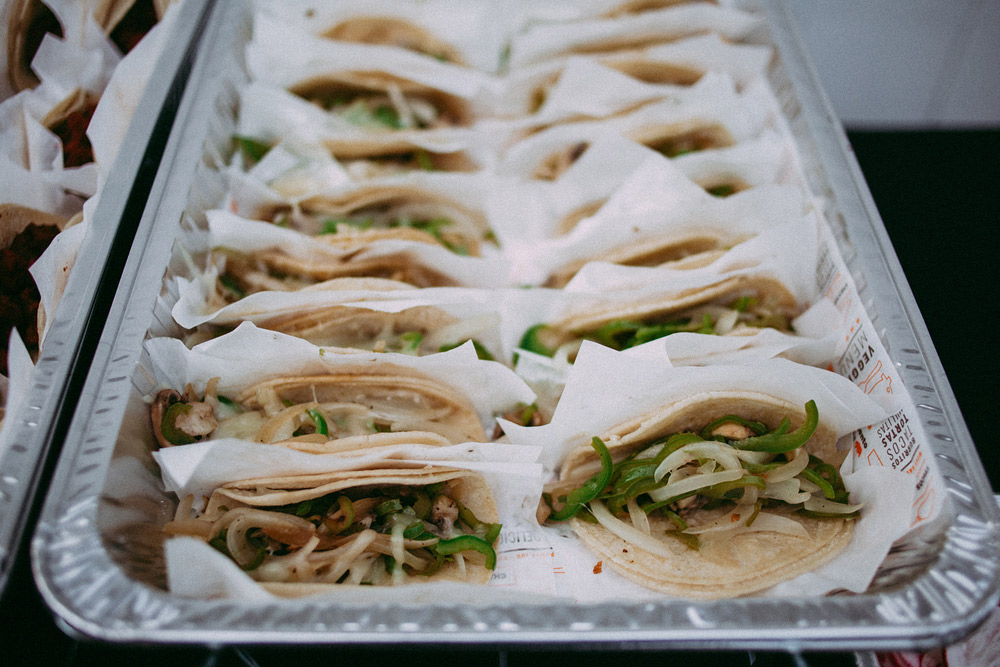 And for dessert, a three tier Funfetti cake with buttercream frosting made by a family friend and decorated with flowers on site. Plus, churros for the coffee bar.
Later, Nick's dad and a family friend played live music for the crowd, and the party continued with old school hip hop and R&B to keep the vibe going.
The evening ended with an exciting sparkler exit when Lindsey, spinning around, nearly set her hair on fire but was saved by her groom! Looking back, Lindsey says that it was very rewarding to see her wedding come together so well. "I never really dreamed about my wedding, which made planning it a challenge. I wanted to elope, but being an only child, Nick wanted a wedding. That was my first wifey compromise! We had a long engagement, which was gave me time to plan the entire thing."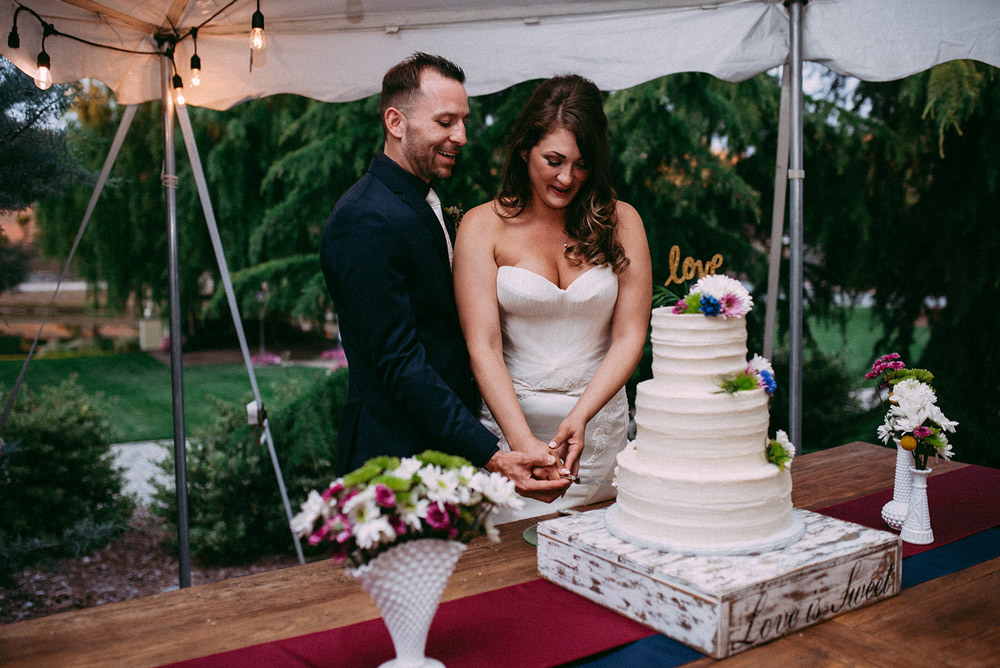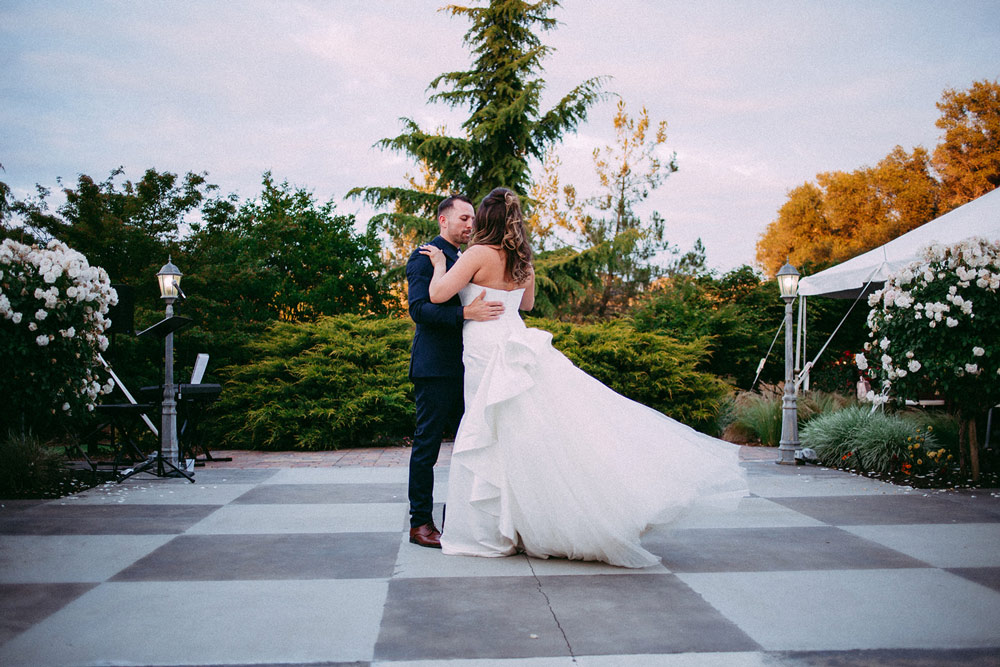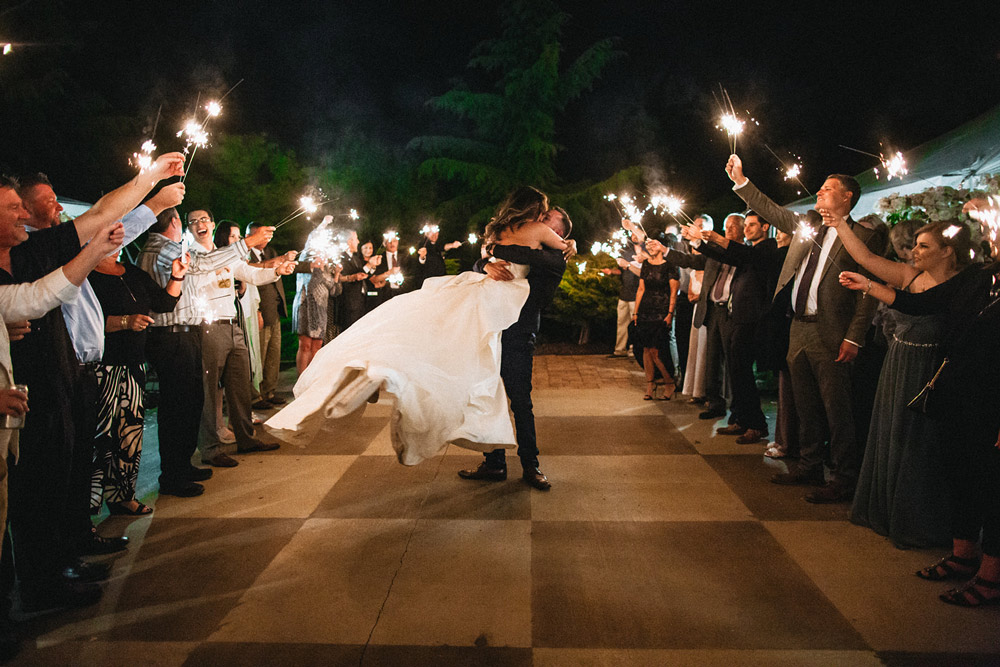 She advises, "The sooner you realize that a wedding is not really for you, the better. Breathe. Take it all in. It flies by and you want to enjoy what you worked so hard to plan and prepare. "
She cautions brides not to try to do it all themselves: "I knew I could have been a bridezilla so I leveraged resources and asked for help to ensure my mental health was prioritized. The venue had the staff, tables, linens, decor and more covered which allowed me to focus my energy elsewhere. It also saved us money having it all included. We just had to show up to a styling appointment and set the schedule. I couldn't have imagined having to order tables, plates and other small items."
And finally, "Have someone on hand to keep things on track and managing the crowd. Like chasing wandering guests from the bridal suite, or stopping people from touching things that had been styled. And ensuring the schedule is executed and people are where they are supposed to be, for example for photos."
REHEARSAL DINNER: Lucca Restaurant
[VENUE/DECOR/FLORALS/] The Barns at Willow Creek [PHOTOS] Channa Vance [CATERING] Chando's Tacos [DESSERT] Marissa's Cakes & Chandos [GOWN] David's Bridal [TUX] Tuxedo Den [JEWELRY] The Diamond & Gold Vault [HAIR/MAKEUP] Jodie Collins Artistry