When professional rugby player and Ireland native John Quill was offered a spot on the new U.S. National Rugby team in Sacramento, he jumped at the chance. When he told his girlfriend Niamh (pronounced Neev) about the exciting opportunity she agreed to accompany him to Sacramento.
Shortly before they made their long journey to Northern California John took Niamh on a trip to Dublin, one of their favorite cities. It was Valentine's Day weekend and the destination was Co. Wicklow at Powercourt, which is, Niamh said, a gorgeous old mansion with "the most beautiful gardens and views of the Wicklow Mountains." After lunch the couple went for a walk. Going over a little bridge with water running under it John asked Niamh to stop a minute. Taking her hand in his John told her how much he loved her and would she do him the honor of becoming his wife. Caught completely unaware, Niamh was in "utter shock." It was, she said, the "most wonderful moment."
The two high school sweethearts had been dating for nearly 10 years, but were the first of their friends to plan a wedding. Neither Niamh nor John had even been to a wedding as adults. The wedding would take place in Sacramento, far from most of their family and friends, but the couple was up to the task.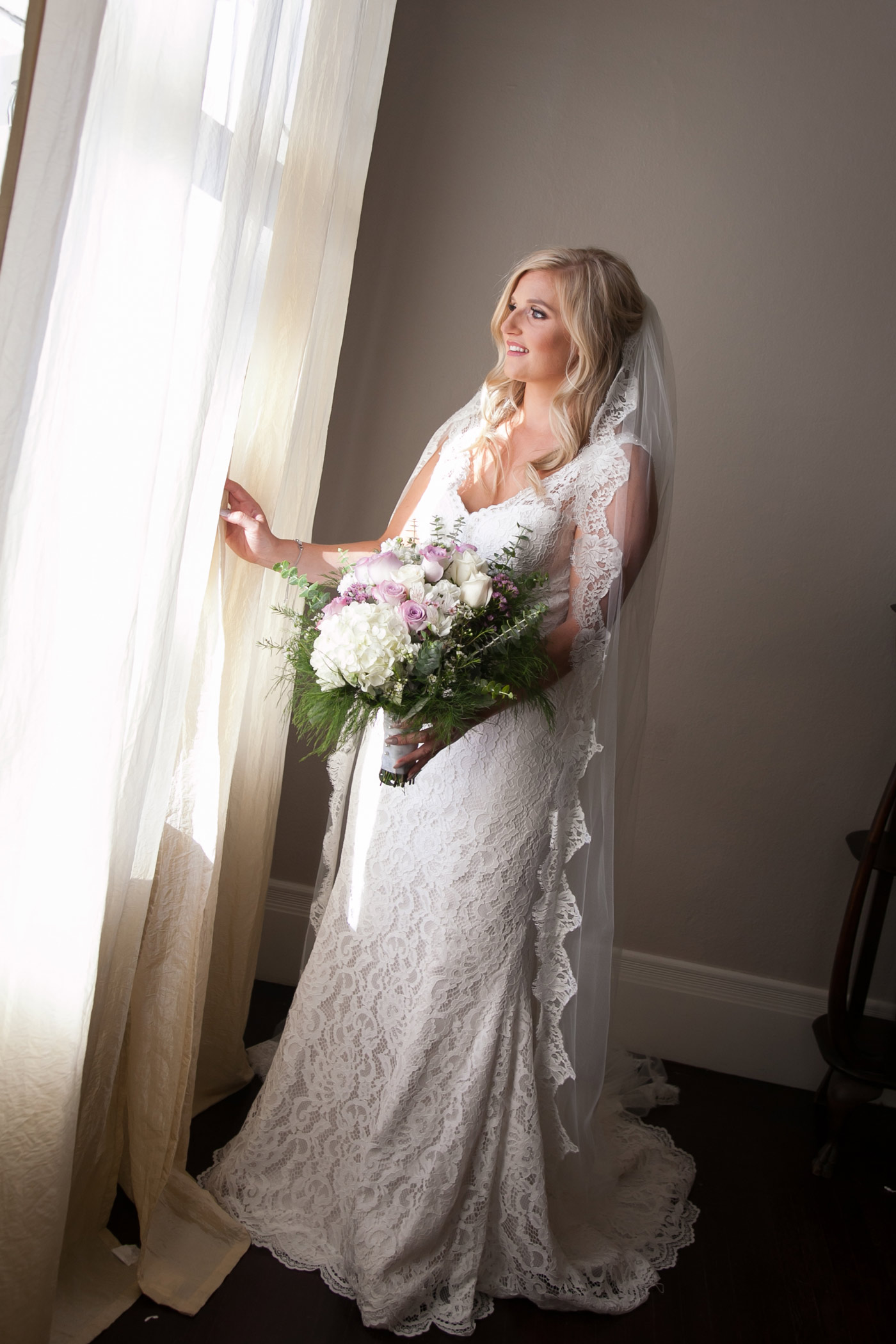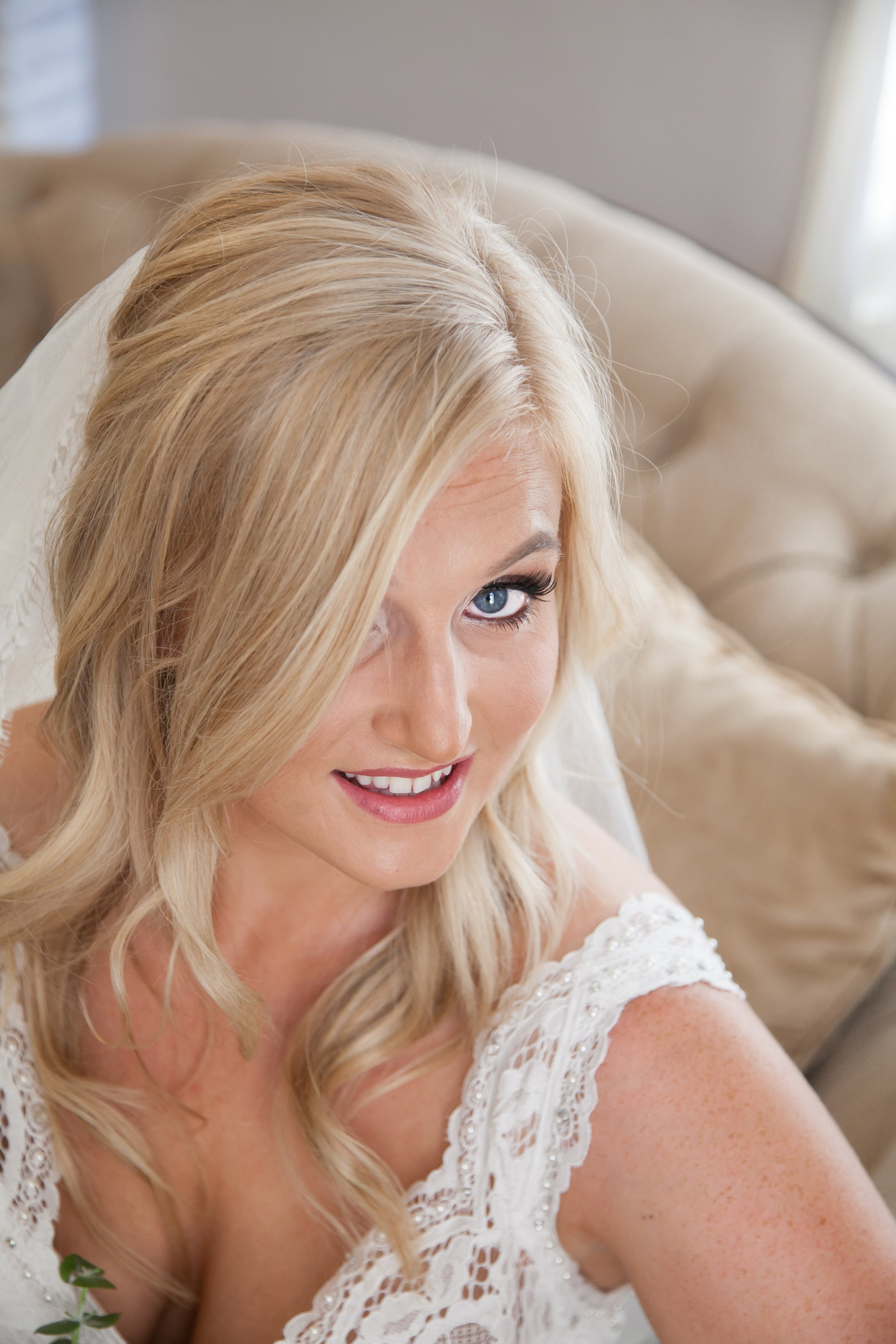 Exploring wedding planning sites on-line, one day Niamh found Sacramento Bride and Groom magazine and its bounty of everything needed to plan the perfect wedding. Putting it on her favorites list it became her go-to source for everything they would need. She shared the link with her mom and best friend in Ireland so even though they were thousands of miles away they could help with the planning process.
Since Niamh couldn't be in Ireland for her big day, she decided to bring Ireland to California. She wanted a homey feel and found that décor vendor Dogwood Rentals could help with that vision. Gloria, the owner, was "amazing and so helpful" in pulling all of Niamh's and John's ideas together and helping them pick just the right pieces for their wedding. Gloria became something of a defacto wedding coordinator.
After exploring many venues they decided that the Vizcaya Pavillion, with its Victorian architecture, beautiful brick courtyard, lush greenery and downtown Sacramento setting, was the perfect spot.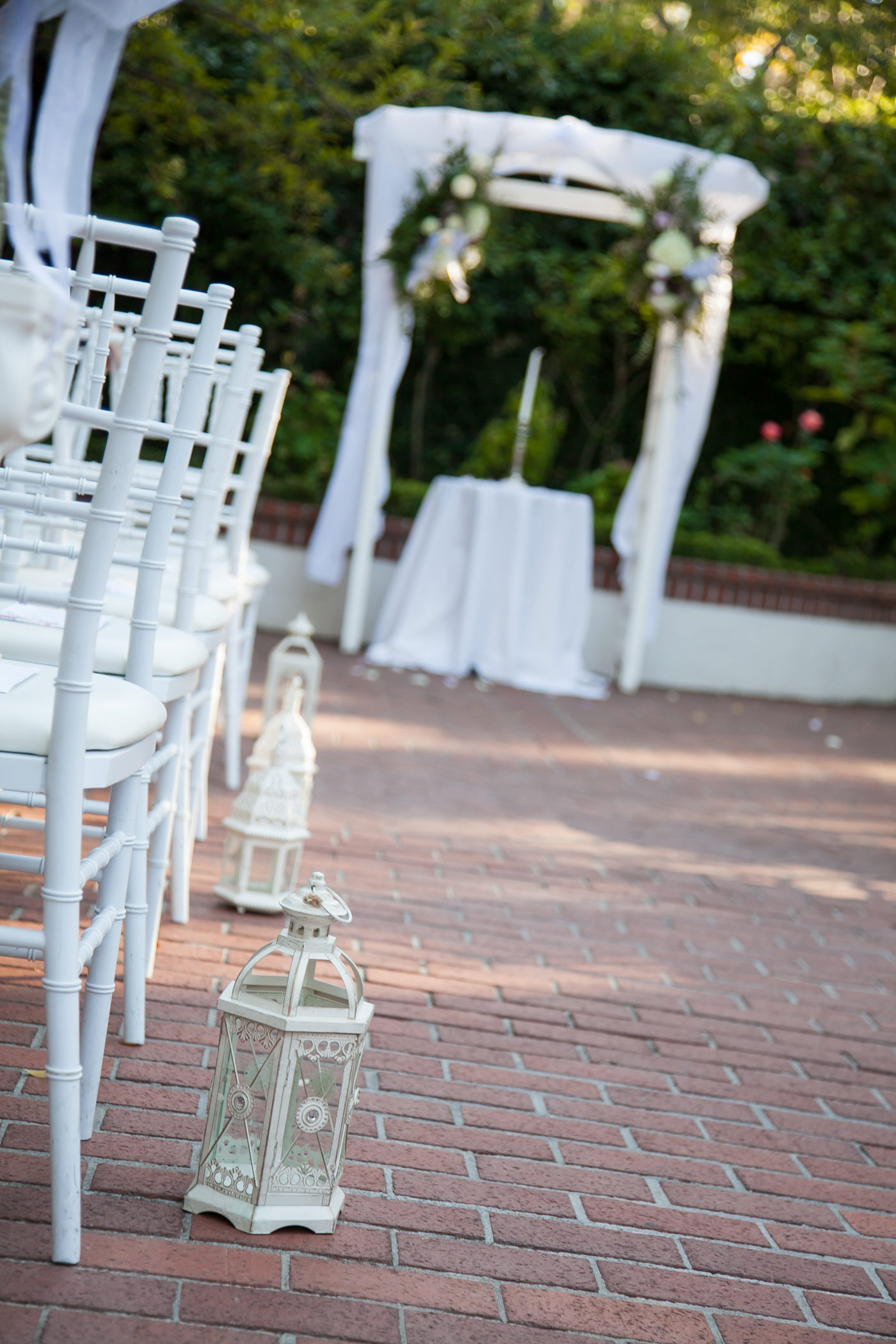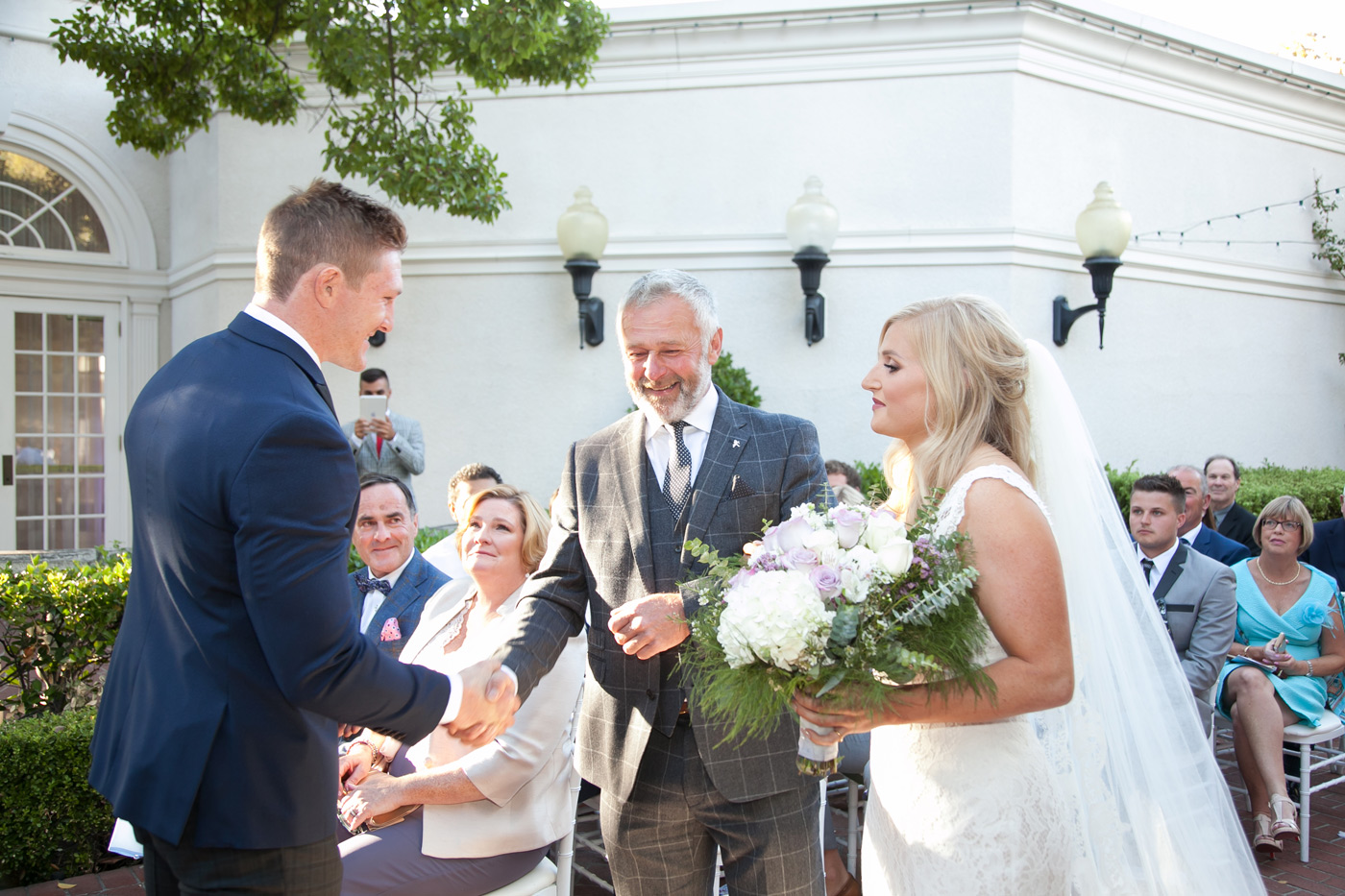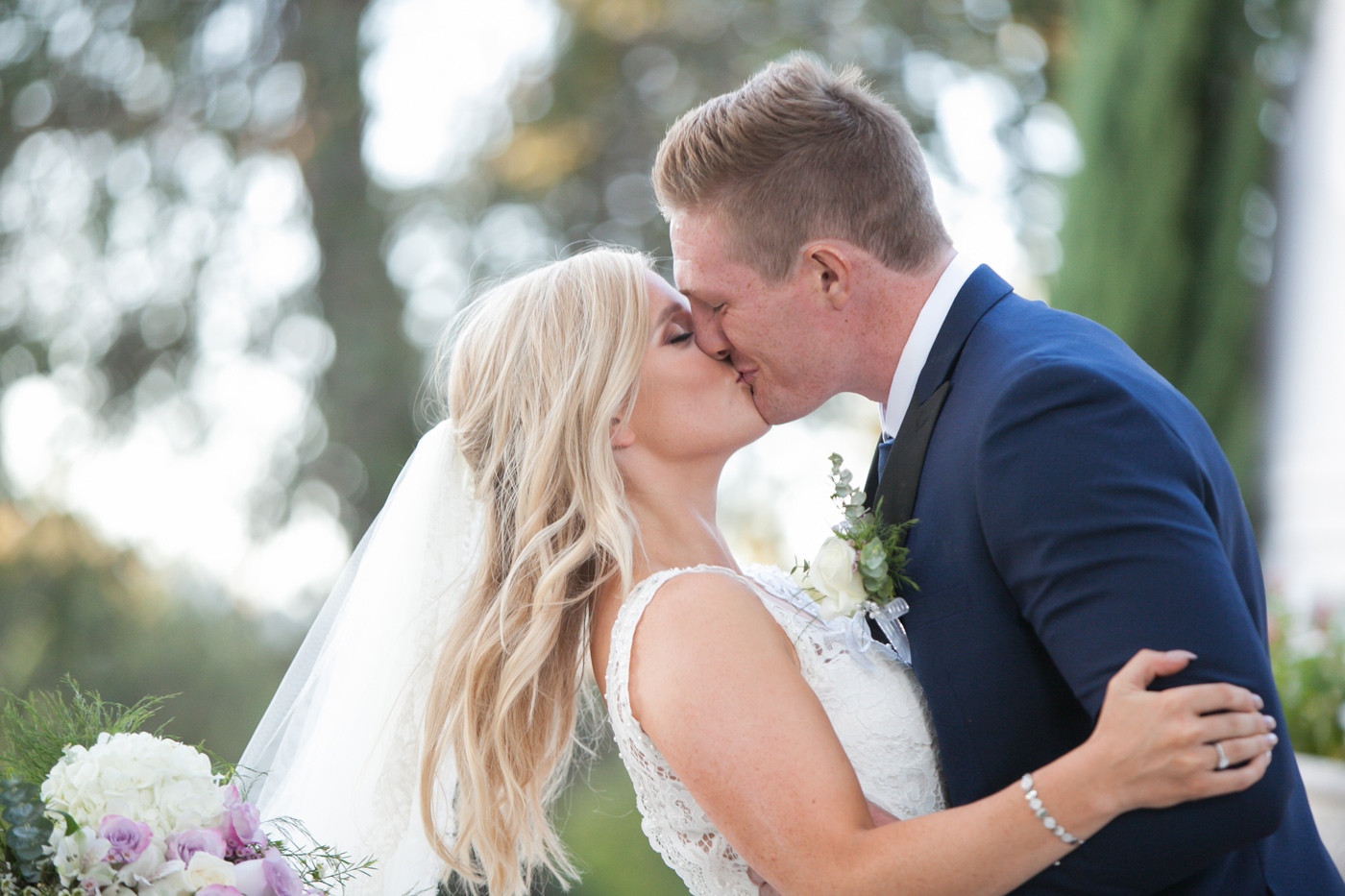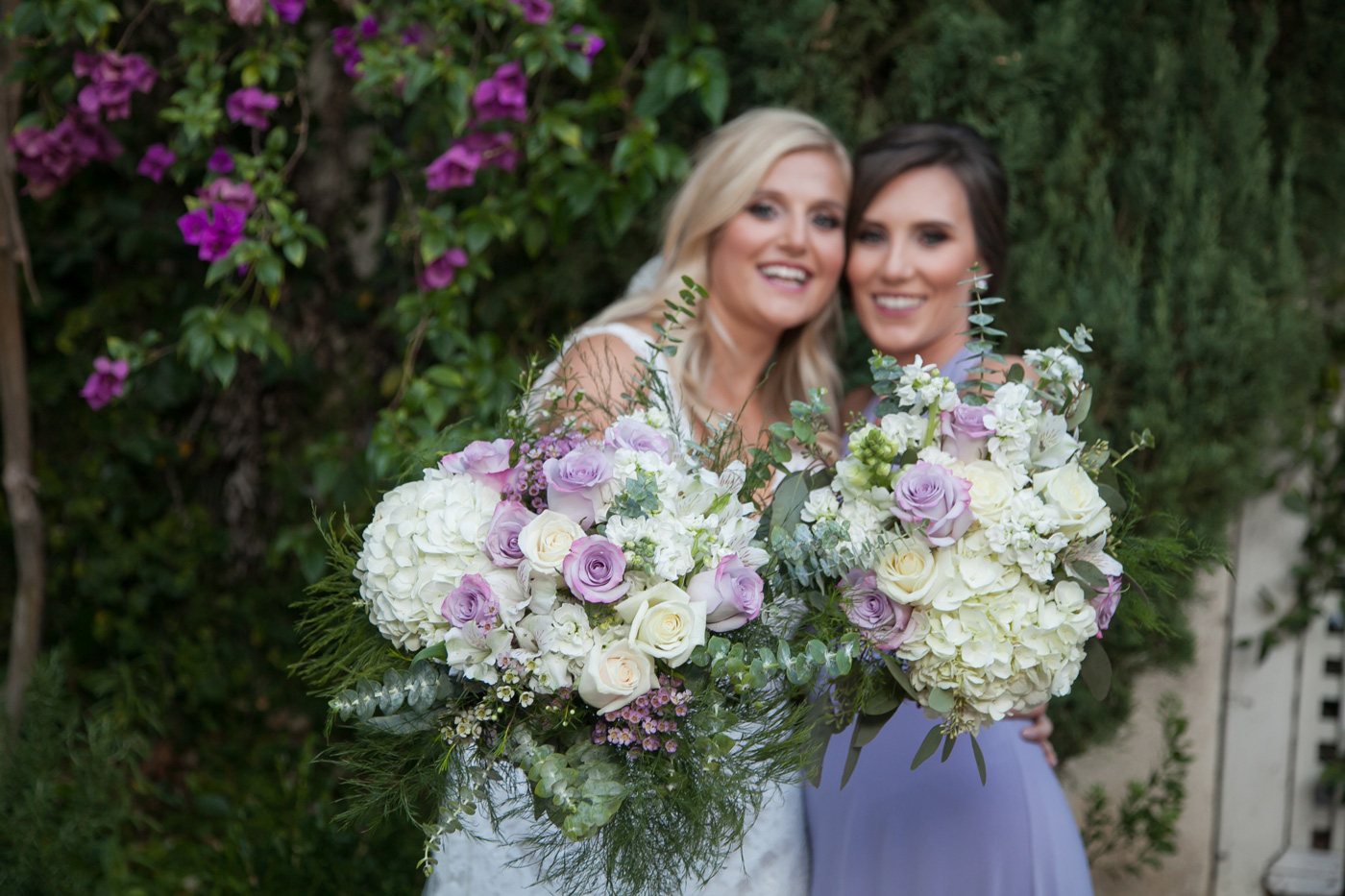 Sending her measurements and vision of her wedding dress to Cinderella's Closet in Cork, Ireland, within a few months she had received her sleeveless ivory gown with delicate lace detailing that went into a dip. She had her accessories: a bracelet given to her by her grandmother Maisie and her dad's grandmother's wedding ring that she would wear on her pinky finger.
When the day of the wedding, September 21, 2016 arrived, the couple was ready. White and lavender roses, white hydrangeas, eucalyptus and purple delphinium were the flowers chosen to compliment the wedding colors of ivory, silver and lavender.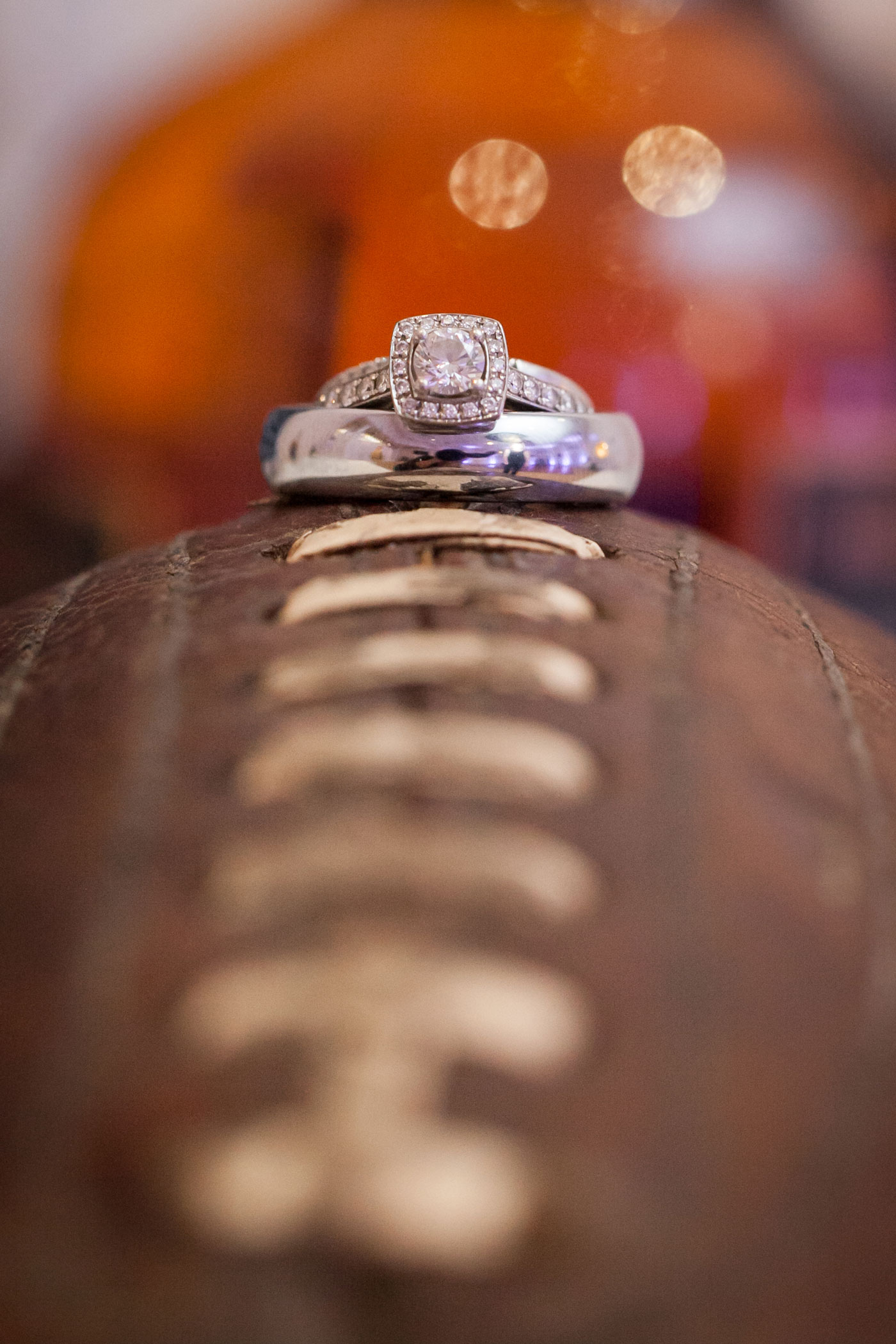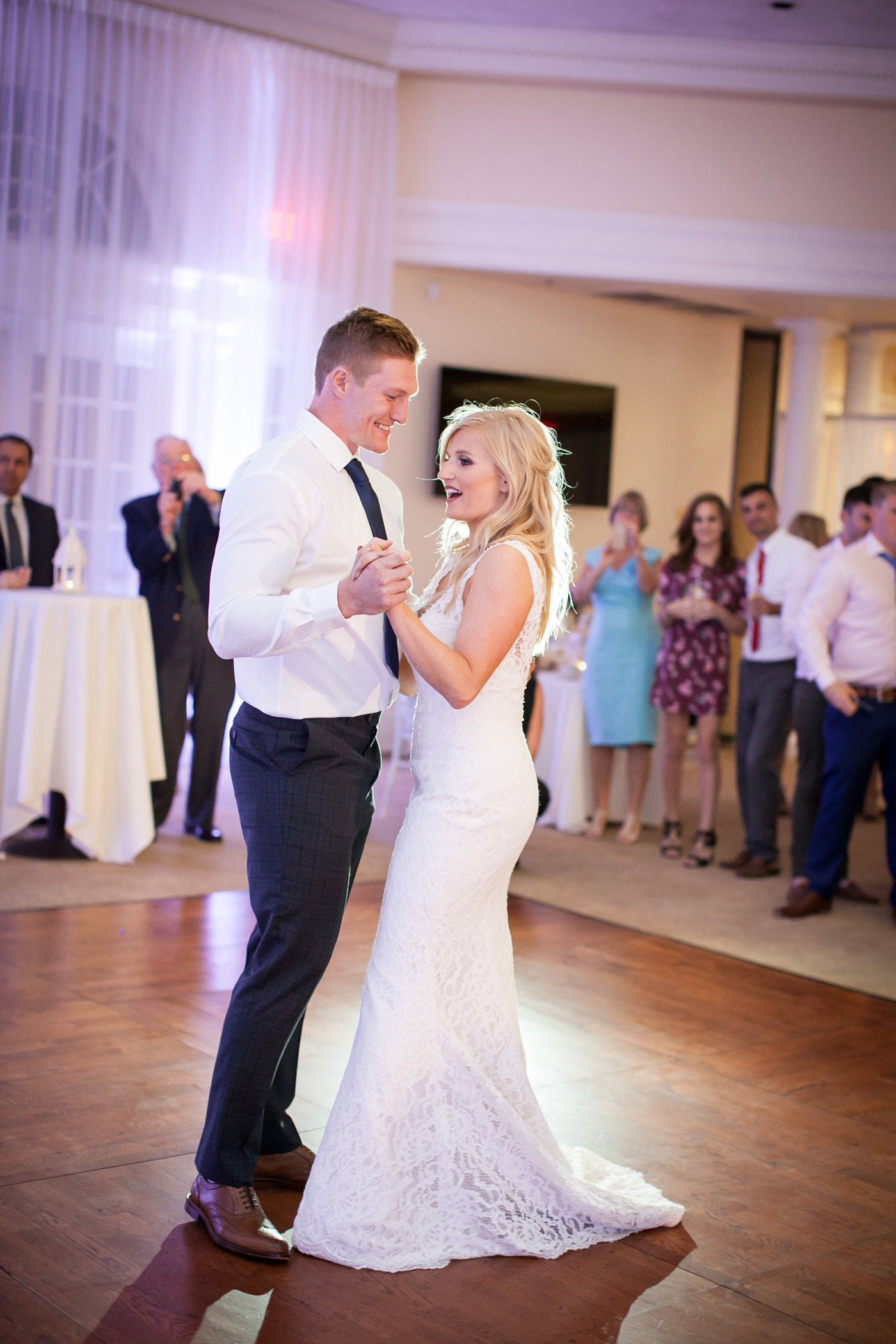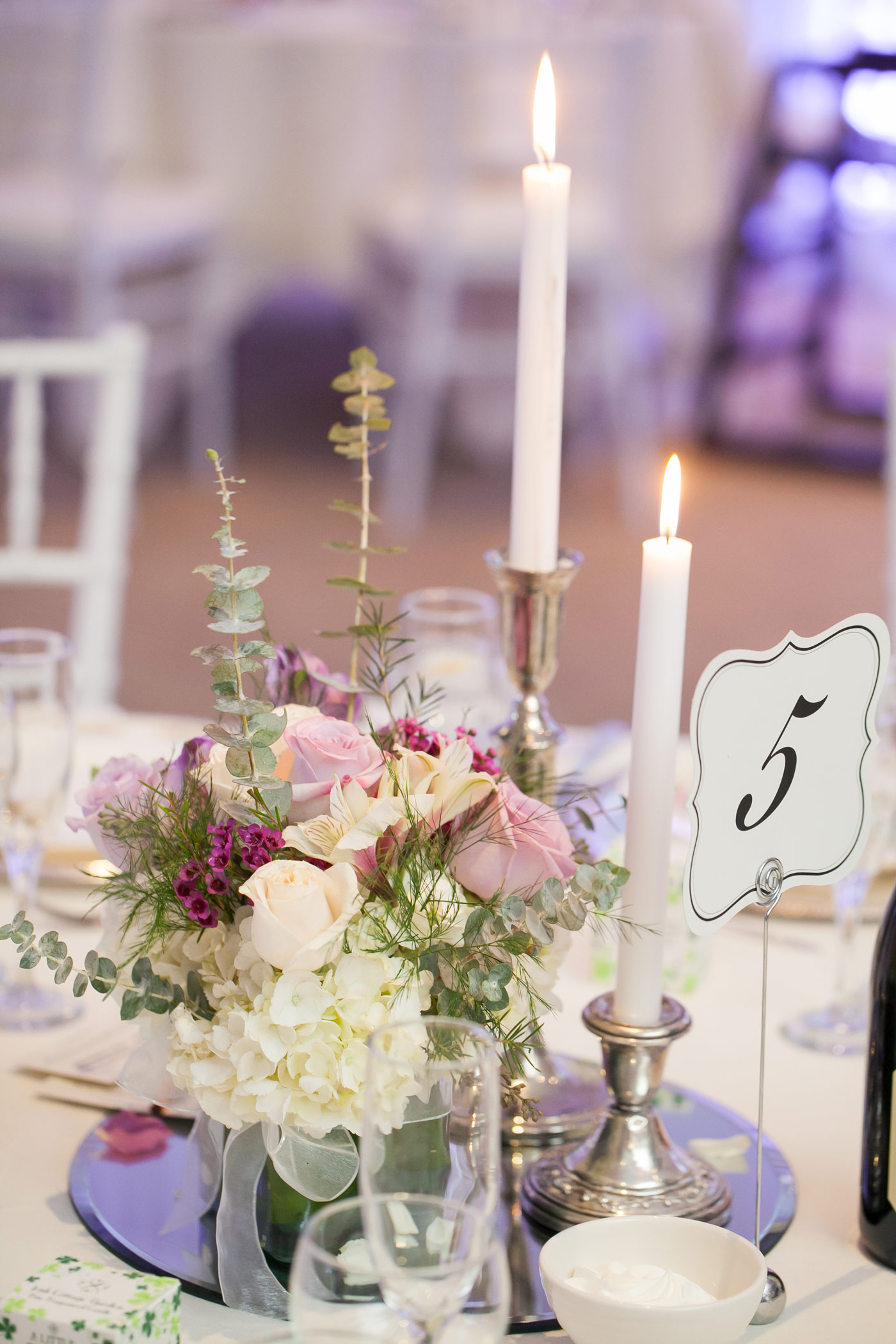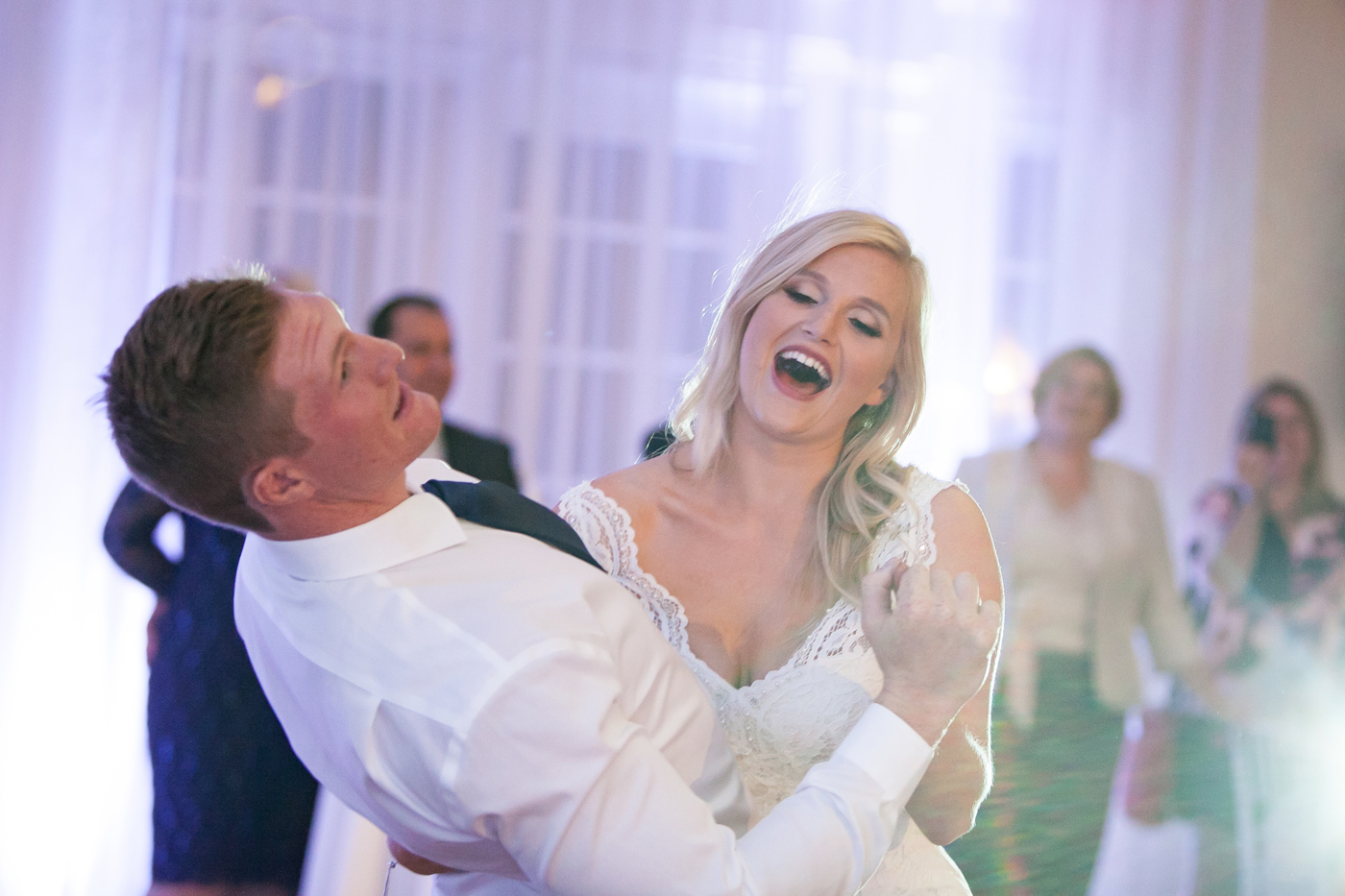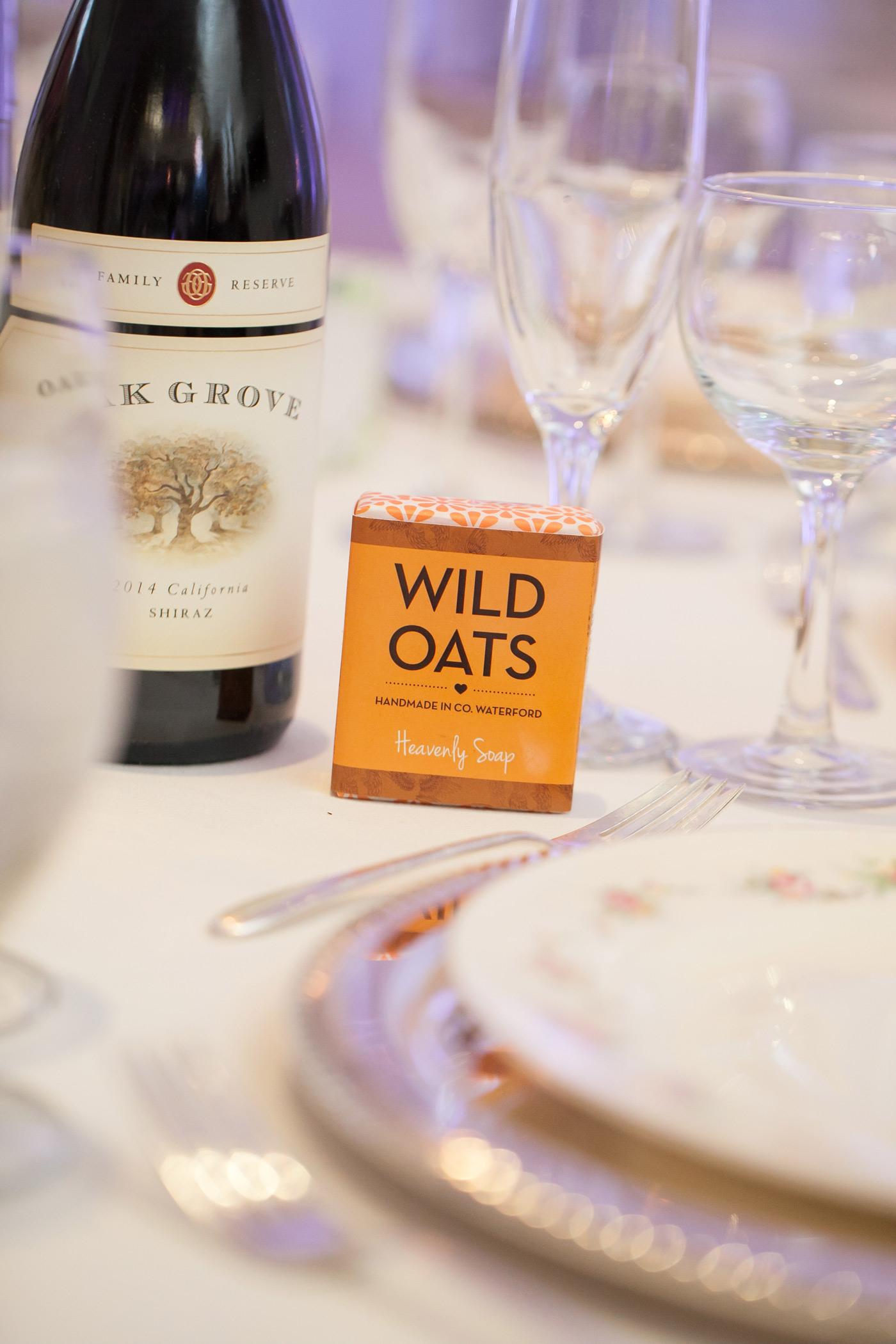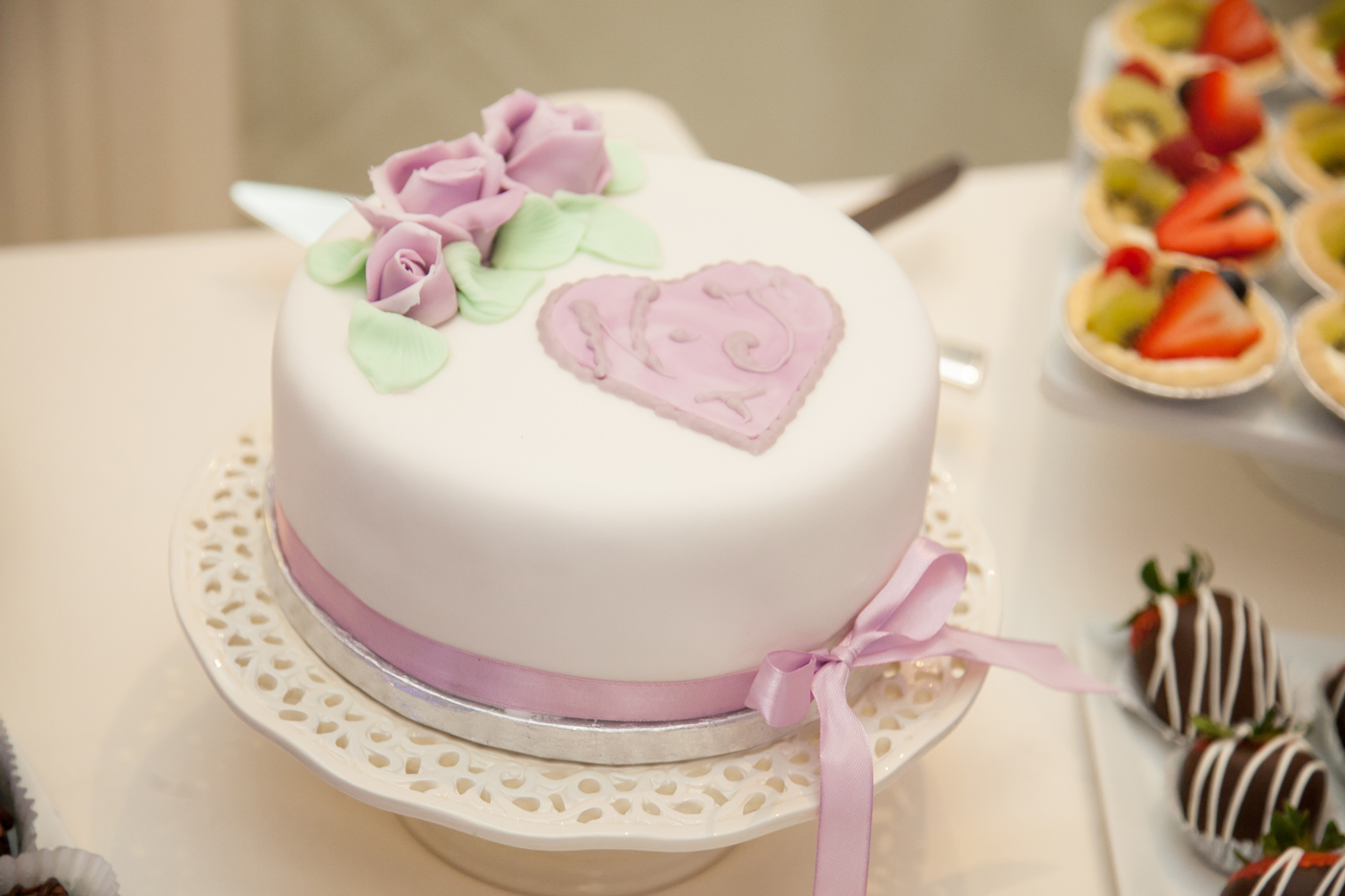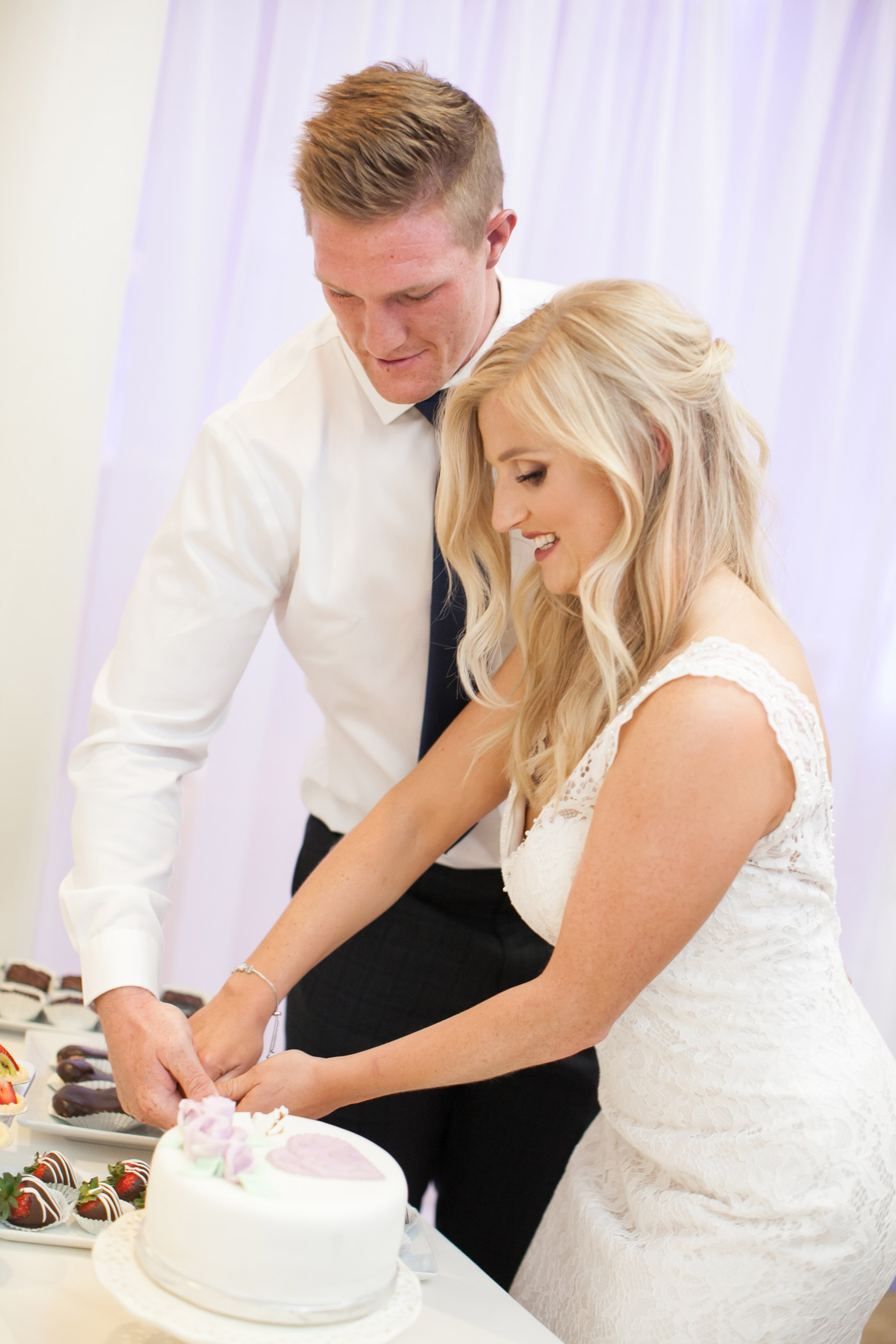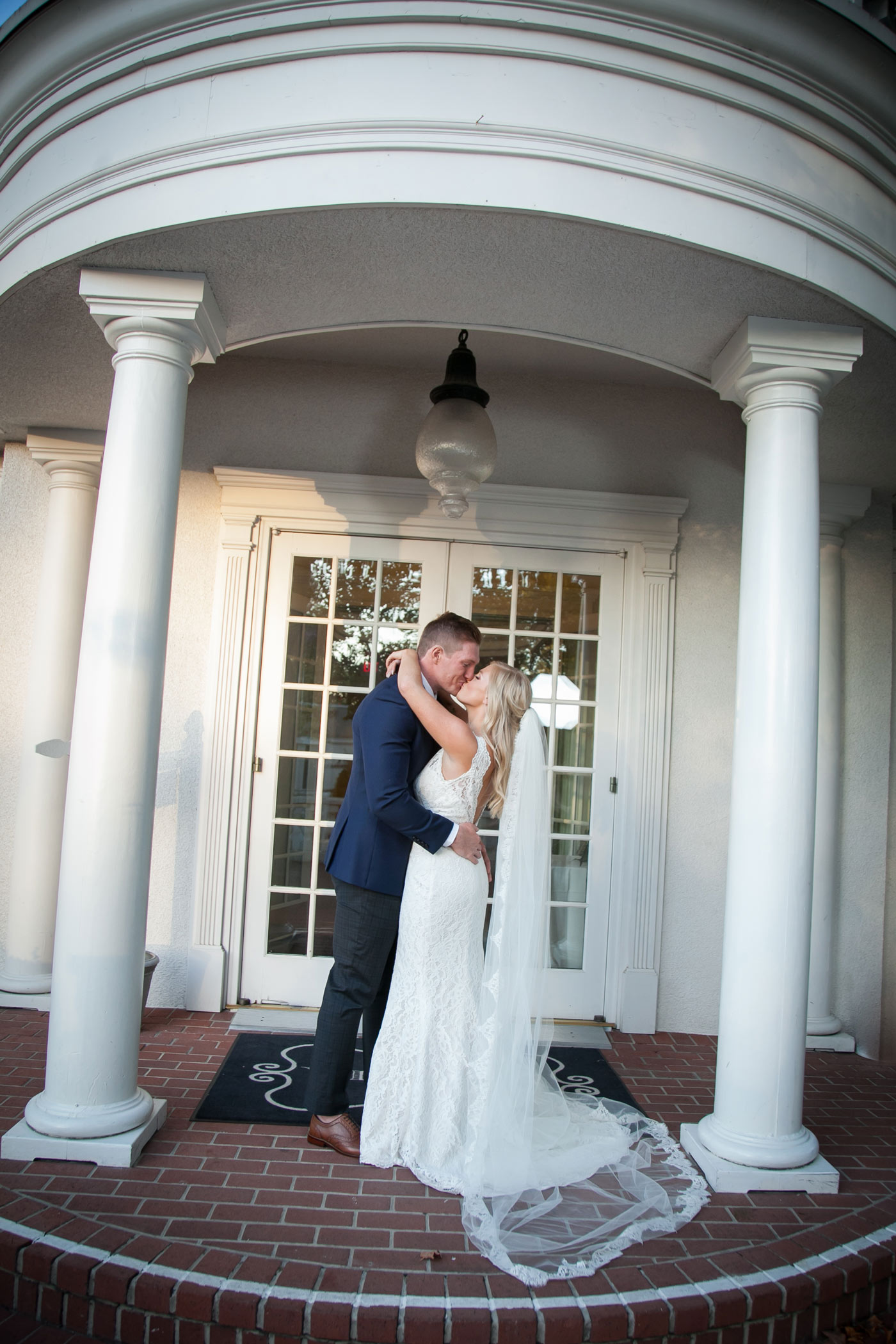 The 50 wedding guests – many from Ireland, and new friends the couple had made since their arrival in April, enjoyed a wedding feast that included salad, chicken cordon bleu, beef sirloin and baked gnocchi. The wedding desserts satisfied every taste since they had many choices: lemon and chocolate cupcakes, éclairs, brownies, fruit tarts and chocolate covered strawberries.
The couple's first dance was to Colbie Cailat's 'Bubbly,' a song they have both loved since they were 17.
When asked what the most unexpected part of the day was, they both answered, "Everything." The entire event was unexplored but exciting territory. A once- in- a- lifetime event they will treasure forever. The words Niamh used to sum up her wedding were, "special, fun, and intimate."
The most romantic part of the day for John was watching his bride walk down the aisle, and for Niamh it was hearing John say "I do." It was a perfect day for a very special couple.
PHOTOS:  Bucheli Photography
VENUE & CATERING: Vizcaya
[CAKE] Collins Baker, Cork, Ireland [FLOWERS] Joy's Flowers [GOWN] Cinderella's Closet, Cork, Ireland [FORMAL WEAR] Nordstrom [MAKEUP] Michelle Nguyen [HAIR] Mosaic Salon [OFFICIANT] Louis Stanfill [DJ] SJ's disc jockey [DECOR RENTALS] Dogwood Party Rentals