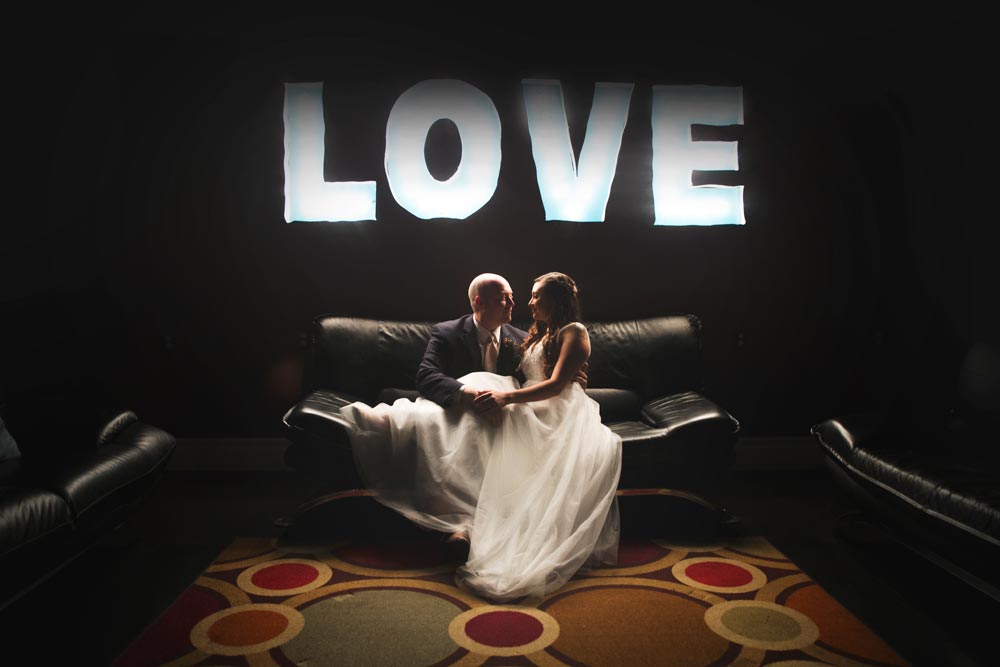 This is the short and sweet story of Sabrina & Michael. They met online, flirted for a bit and moved on. Time passed, and they happened to reconnect, this time for good. Sabrina's ambitious nature was a good fit for Michael's sense of adventure, and it wasn't long before they were homeowners.
In order to provide Sabrina with a family portrait to adorn the wall of their new home, Mike arranged a surprise photo session during a January trip to Tahoe, enlisting the services of talented photographer Chris Morairty for the day. However, the winter weather turned out to be more severe than expected, and they only made it as far as Strawberry before deciding that the blizzard was bad enough to force a change of plans.
They posed for a few silly shots in front of the Strawberry Inn while their daughter played in the snow. Sabrina noticed that Mike was acting a bit odd, and then he and Chris exchanged a look and suddenly he dropped to one knee, in the middle of the snow storm, and asked Sabrina to marry him! She was stunned, and forgot the freezing cold in her excitement. They were engaged!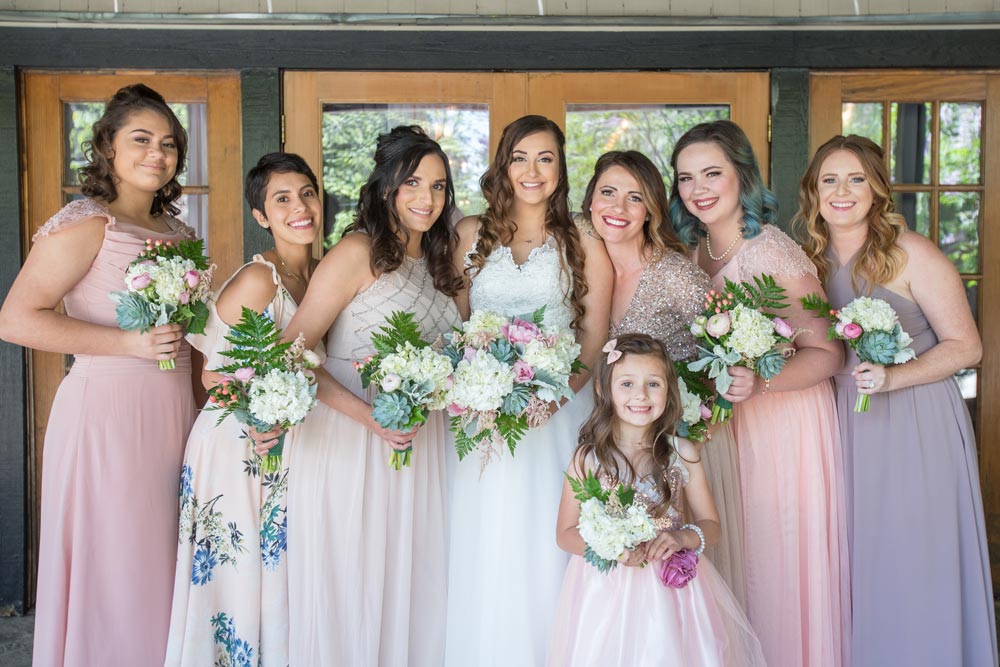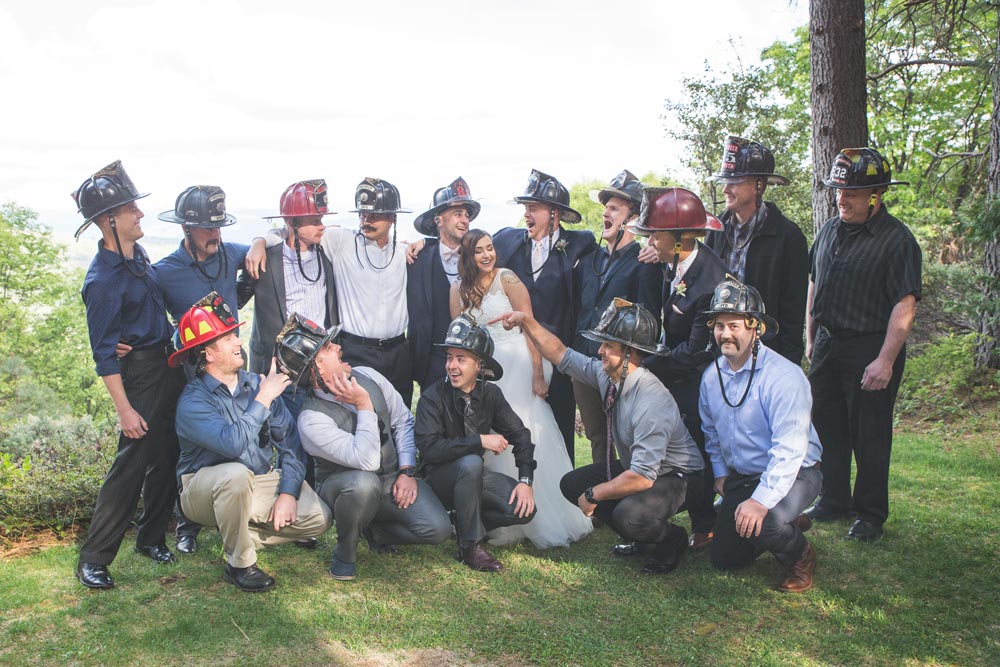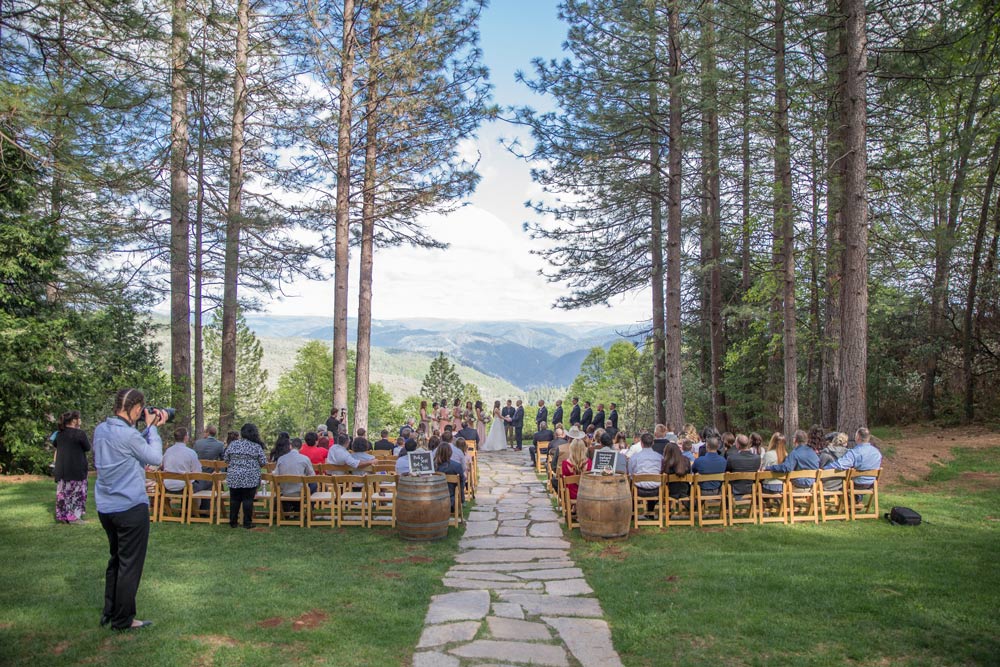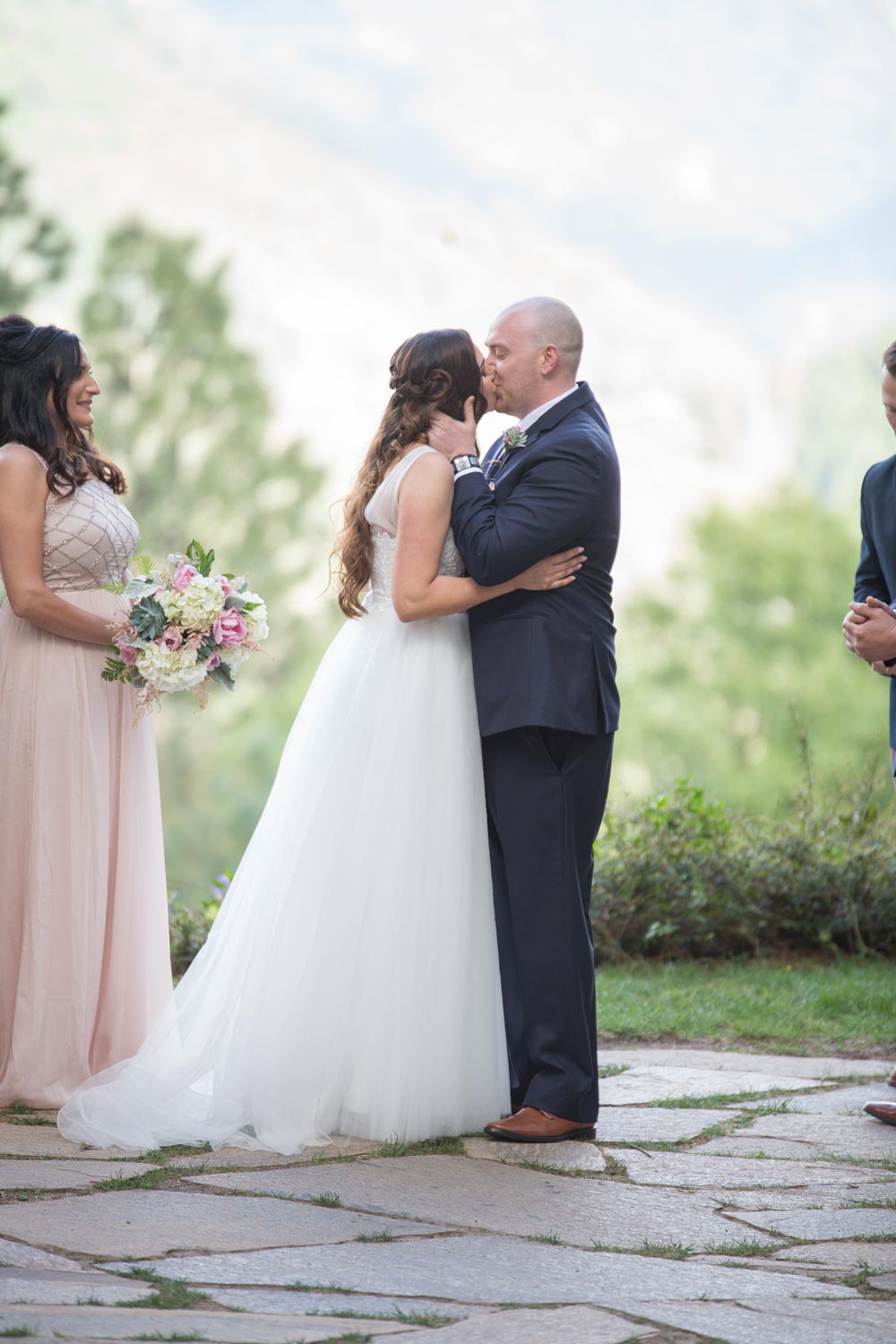 The wedding of Sabrina and Michael took place in Foresthill. Chris was on hand again to capture the beauty and emotions of the day. The bride wore exactly what she had dreamed of as a little girl, a simple dress with a lace sweetheart neckline and a tulle skirt, and carried a bouquet of white hydrangeas, blush colored roses and succulents.
When she emerged from dressing, ready for their first look, Sabrina tapped Michael on the shoulder, and he turned to face her, saying "You are the most beautiful woman I've ever seen" as he teared up. They were glad to have a few precious minutes to themselves to hold one another, dance and kiss. Michael notes that this was a wonderful way to settle a groom's nerves.
Sabrina, was especially appreciative of her wedding coordinator, saying now that "She made everything flow so seamlessly. If something goes wrong, they can fix it and you might not even know about it. It really does take a huge load off of you and help make the day less stressful."
Now it was time for the ceremony to start. Sabrina's vision of a classic, elegant wedding was about to come true. As she started down the aisle on her father's arm, he whispered, "Now, don't trip on that gown!" You can guess what happened next. "Classic and elegant," meet "bride tripping over her gown." Beyond that embarrassing moment, though, the ceremony went off without a hitch and Sabrina and Michael became Mr. and Mrs. Long.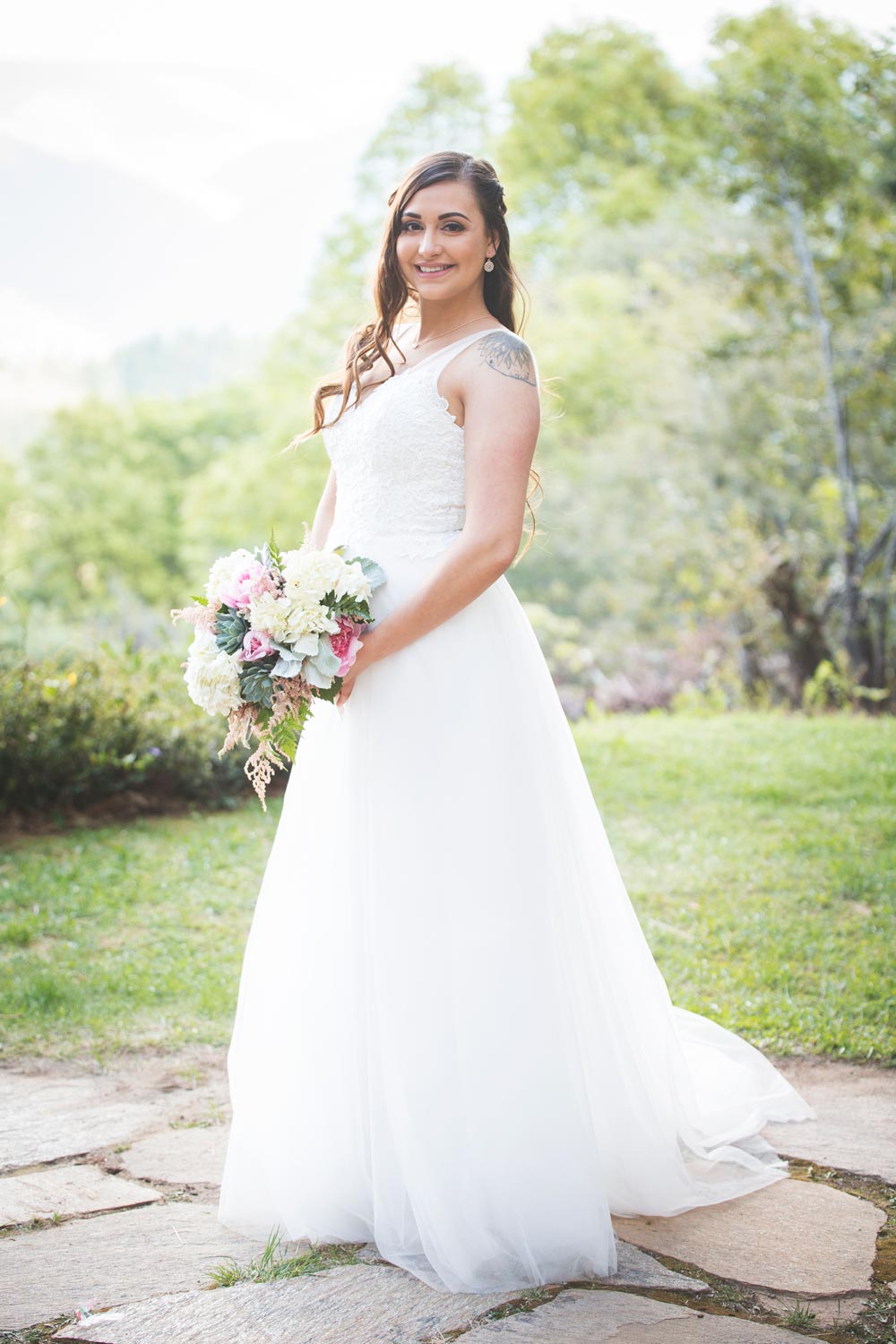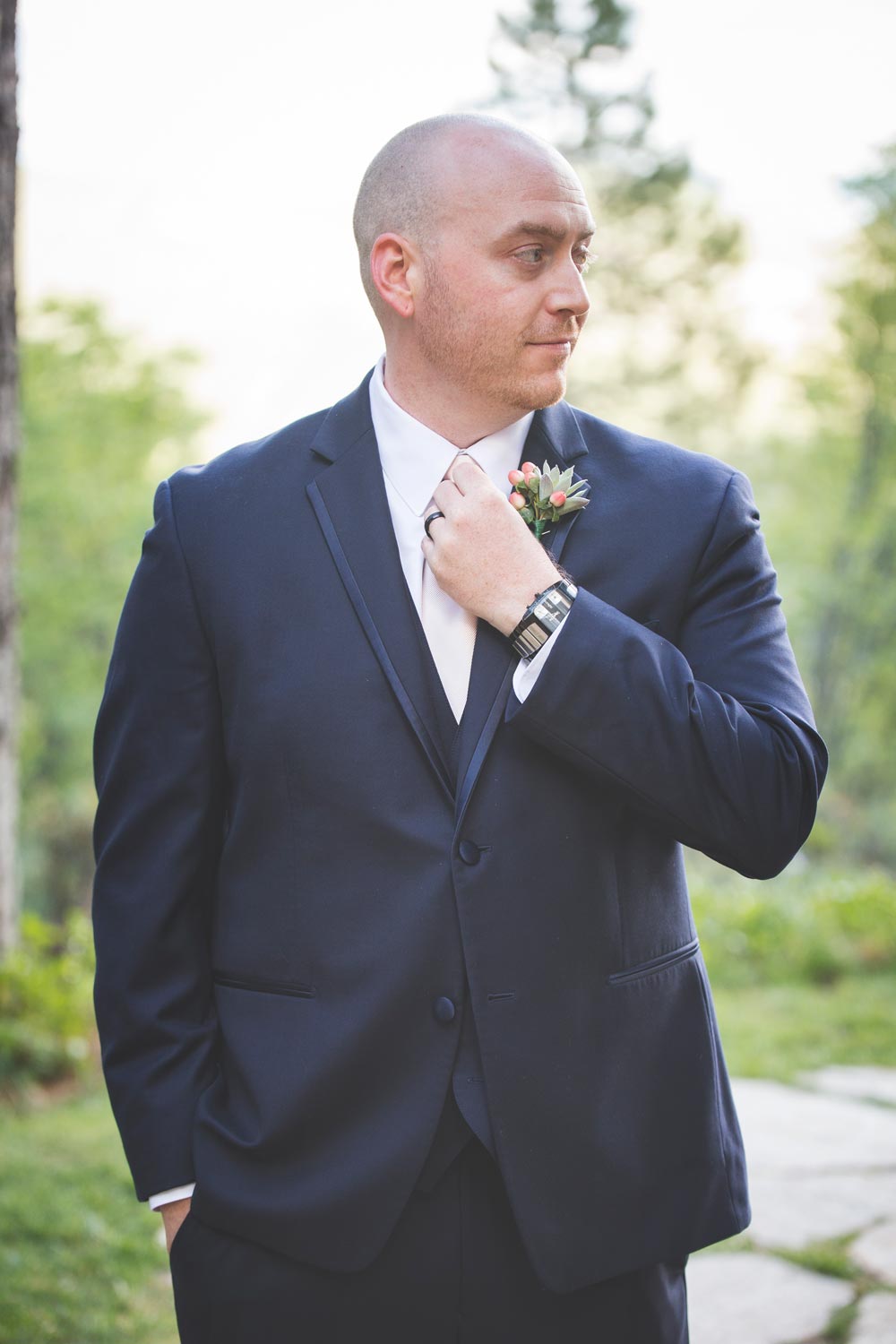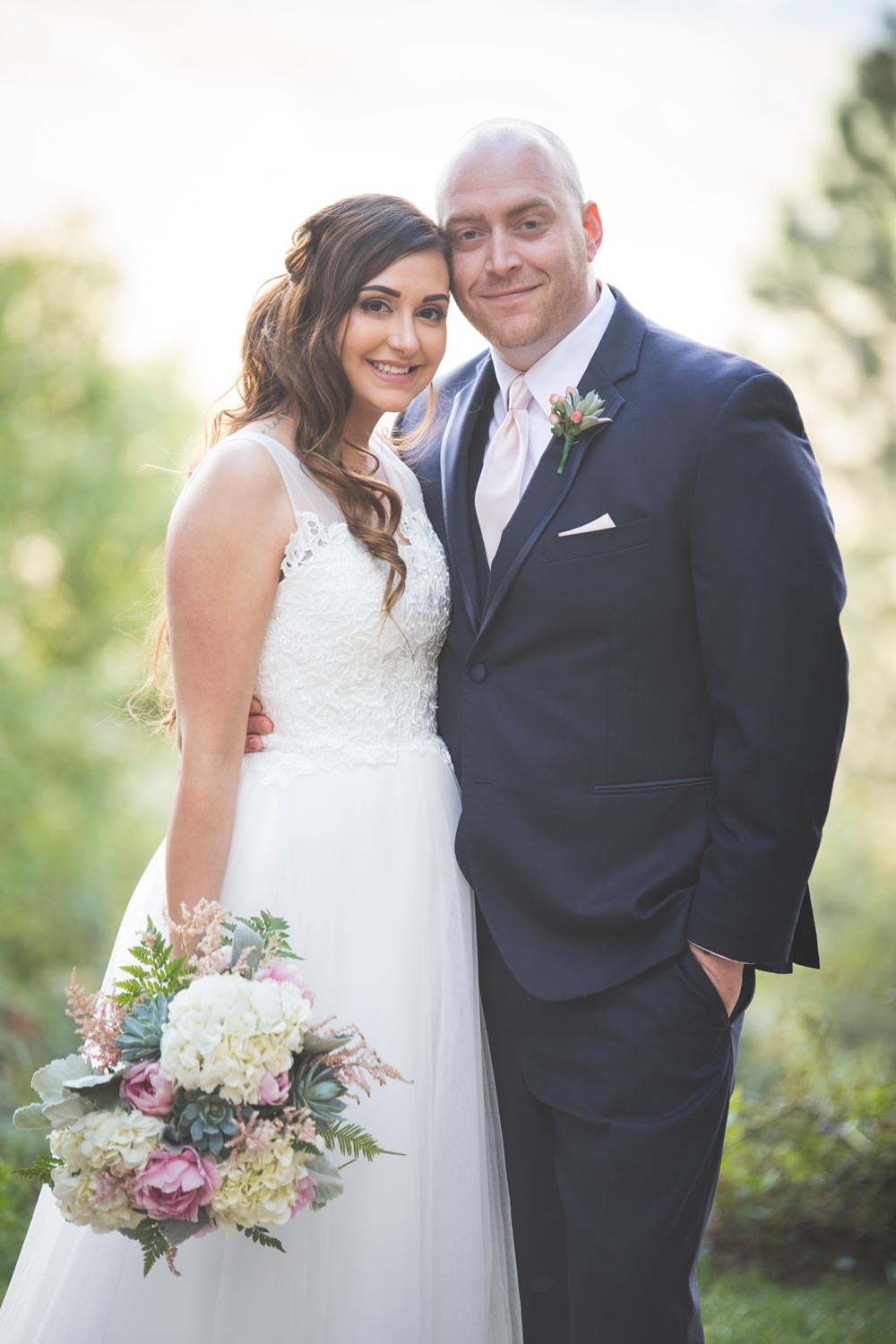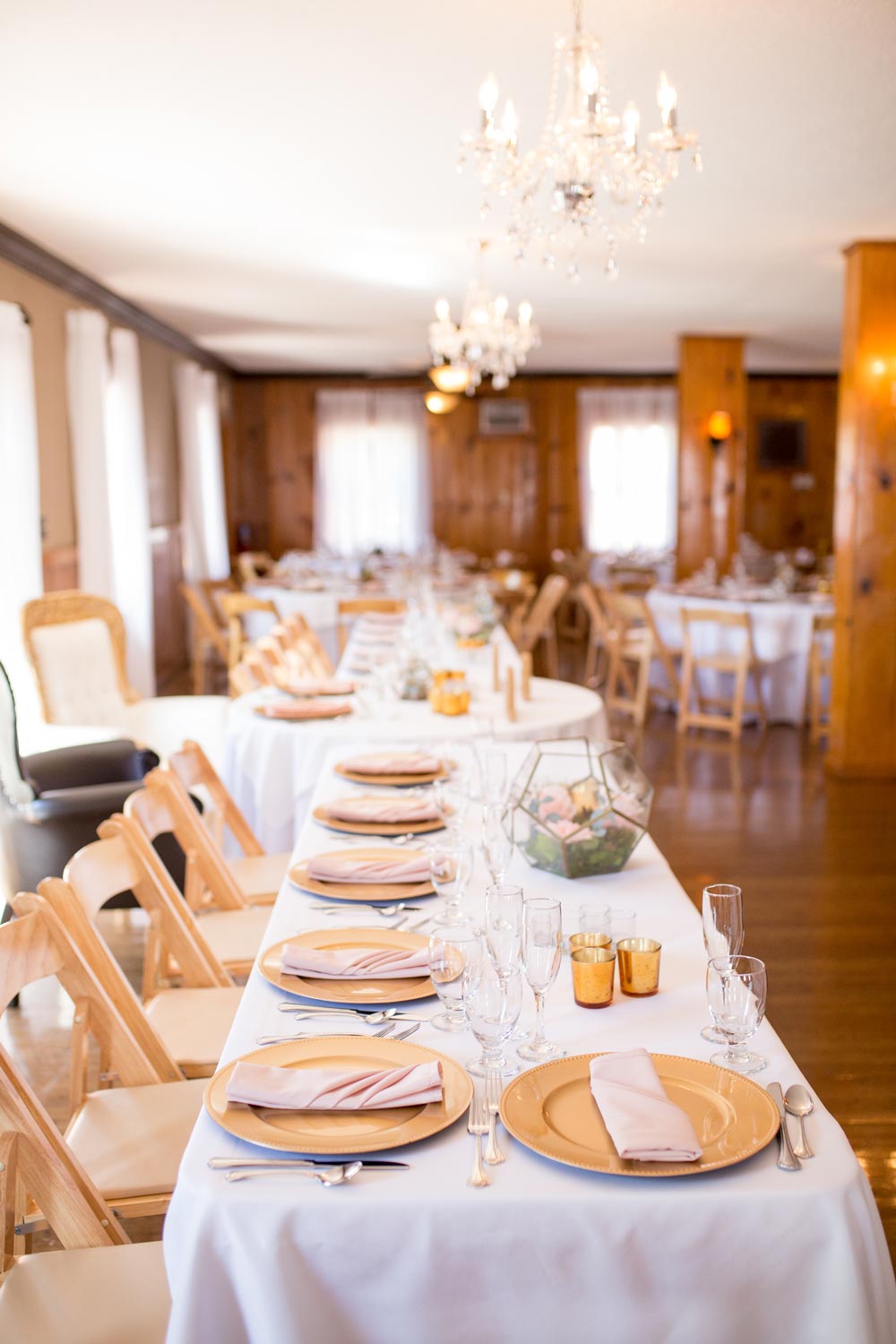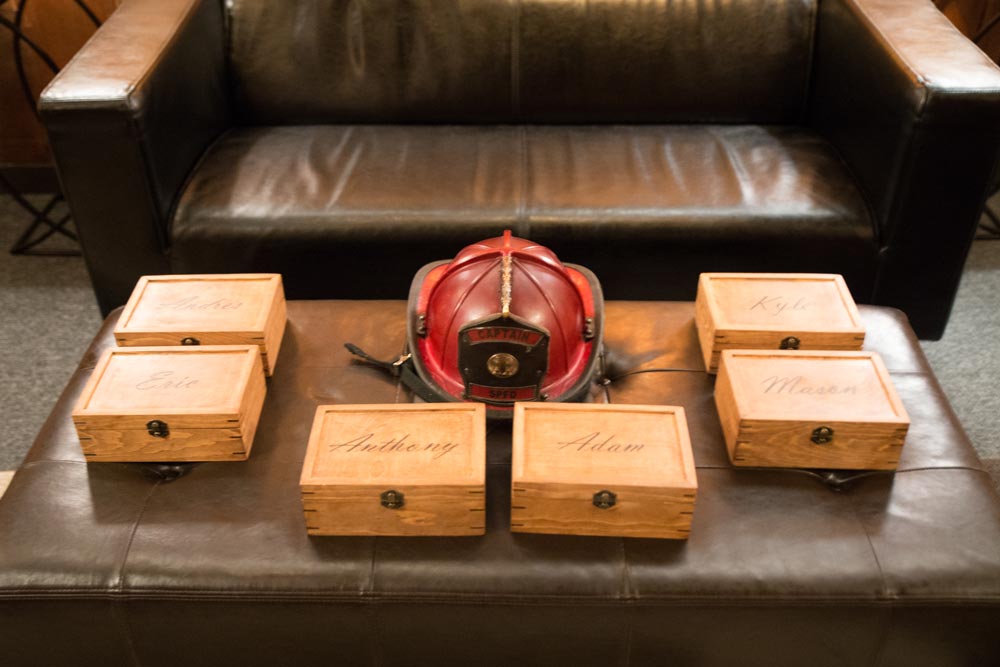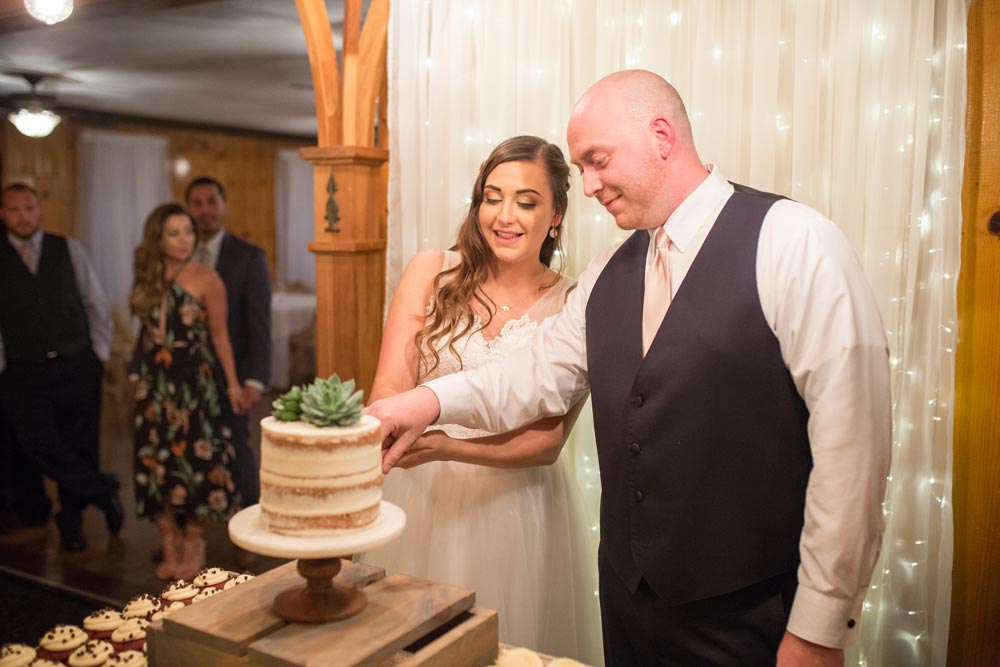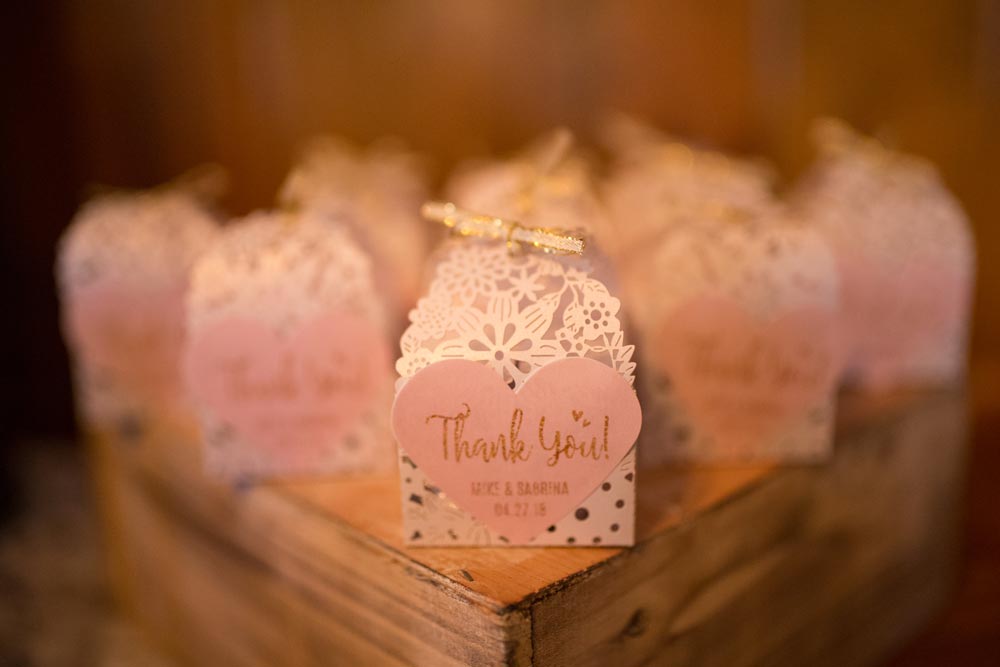 Afterwards, there were photos and time to be together as a family and take it all in before the reception, which Sabrina describes as one of the day's really great moments.
Then it was time for toasts, stories, laughs, and maybe just a few tears, followed by a buffet of grilled steak and fresh salmon, and cupcakes in Lemon Lavender, Red Velvet and Strawberry Fields, then on to dancing to a mix of country music and older alternative.
After the wedding, it was off to Monterey for a "familymoon" to visit the Aquarium and the beach. There it is, short and sweet. The Longs are a family.
PHOTOS: Chris Morairty Photography
[VENUE] Forest House Lodge [VIDEO] Mellow Entertainment [HAIR/MAKEUP] Beauty By Brittney