Seven years, three states, and one diamond ring later, a "never say never" couple finally finds their way to forever.
When Robbie and Jessica first met, marriage wasn't exactly the first thing on their minds. Just sixteen years old, they were more occupied with midterms and homecoming dances than lifelong commitments. Still, when they crossed paths as cast members in a youth theatre production of Fiddler on the Roof, there was something special about the spark between them.
"There's an opening scene where the entire cast comes out holding hands, and I was right next to Jessa so I got to hold her hand," Robbie recalls. "We were waiting for the curtain to go up and then there was a delay. The whole cast dropped hands, but Robbie kept holding mine," adds Jessica. "That was pretty cute."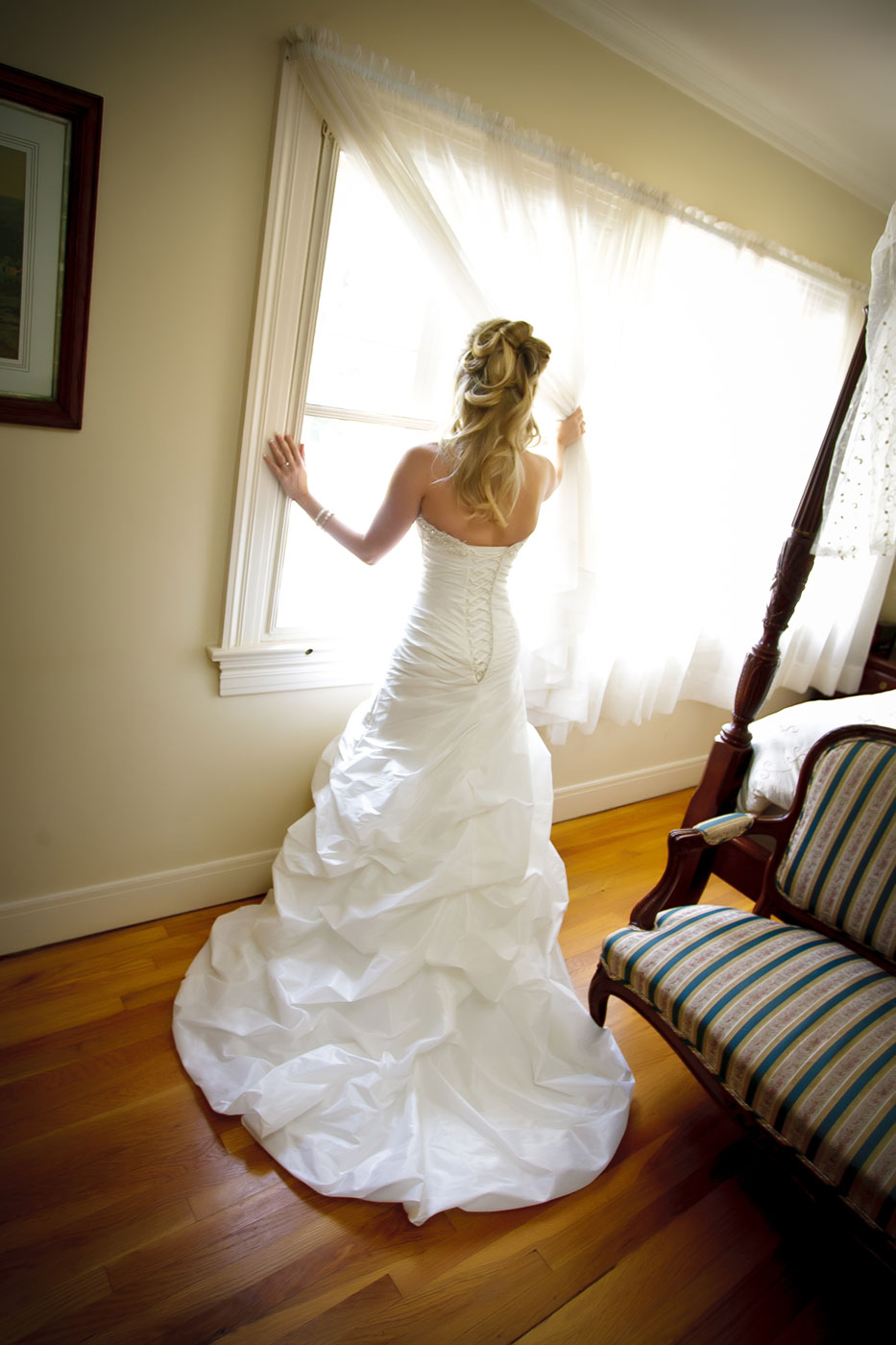 Despite the chemistry, they didn't strike up a relationship. Both were dating other people and their lives were headed in different directions. "We'd see each other occasionally…we had a lot of the same friends," Jessica says. "We always liked each other, but the time was never right."
Two years later, after high school graduation, Jessica and Robbie were both single. They finally went on their first date – a performance of the Broadway hit The Lion King in San Francisco. But with college looming in just a few weeks, it just didn't seem like the time to start a relationship. Jessica was headed to Loyola University in New Orleans and Robbie was off to UC Berkeley. A long-distance romance wasn't in the cards and they parted ways.
Undeterred by the circumstances, Robbie was determined to leave an impression with Jessica as they said goodbye. "I remember he told me, 'Don't make any plans because I'm going to marry you one day.' I'm pretty sure I laughed; I didn't think he was serious!" Jessica says.
Little did they both know, he was.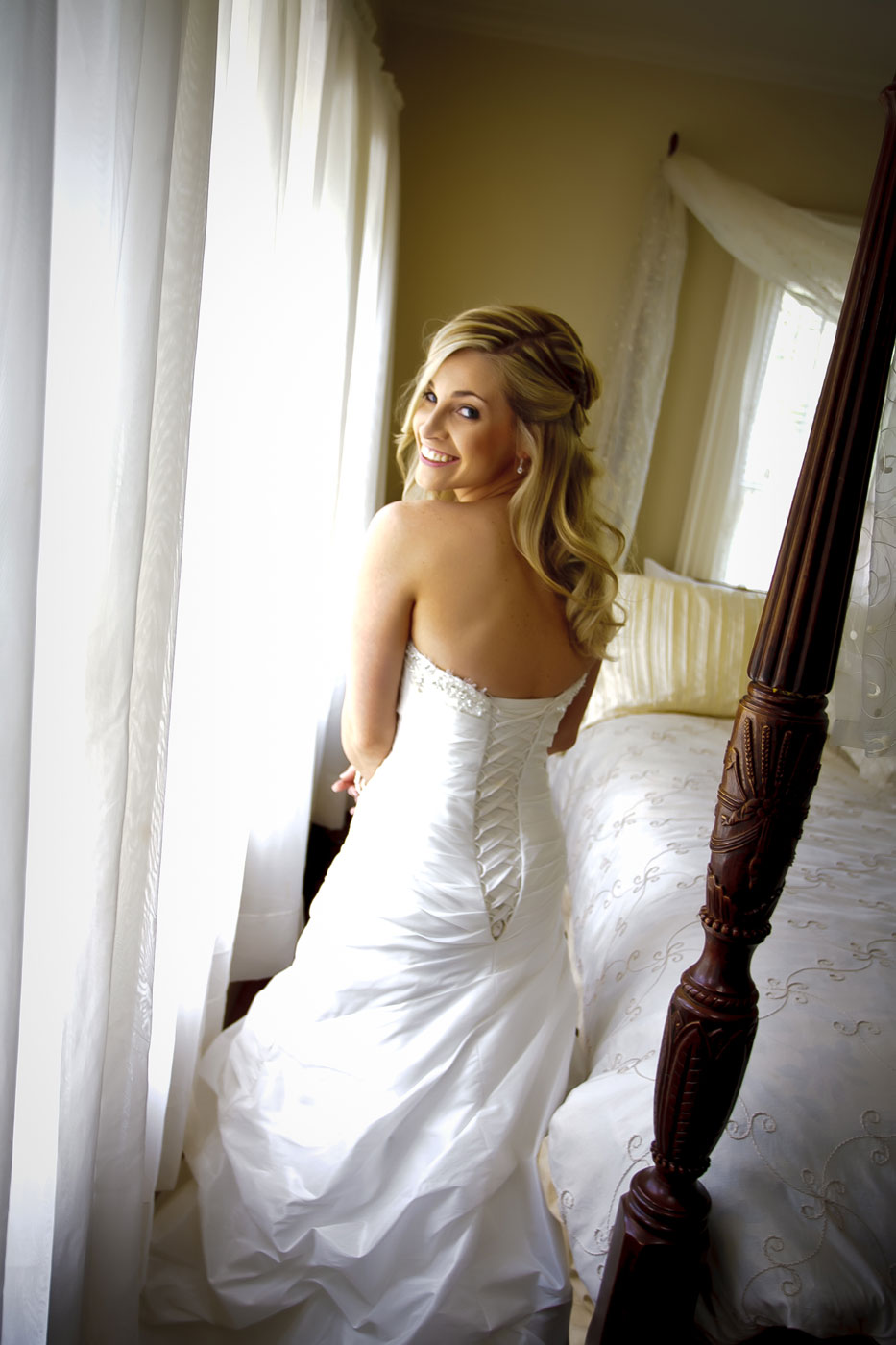 "I do think I knew she was special right away," Robbie explains. "I even sent her flowers every month so she wouldn't forget about me…I wanted to be in the running." But the time apart proved to be too much. Eventually Robbie and Jessica both started dating other people, though they remained friends. Every few months they would catch up by phone. And, when they came home for holiday breaks, they'd often get together.
As the years marched by and new relationships came and went, the couple easily could have lost touch, forgotten about their attraction, or simply chosen to let go. Somehow, they didn't.
"Whenever we saw each other, we had so much fun," Jessica explains. "If we were together, it was serious – however brief it was. That spark never went away."
Eventually, Jessica and Robbie found themselves at a turning point in their lives. They were both in long-term college relationships that were on the verge on transitioning into something more serious. Robbie was contemplating moving to Chicago after graduation to be near his girlfriend and Jessica's college boyfriend was urging her to follow him to Missouri. Each faced a choice: Move or move on.
Neither Robbie nor Jessica made the move. Their college relationships ended and both soon found themselves back home in Sacramento.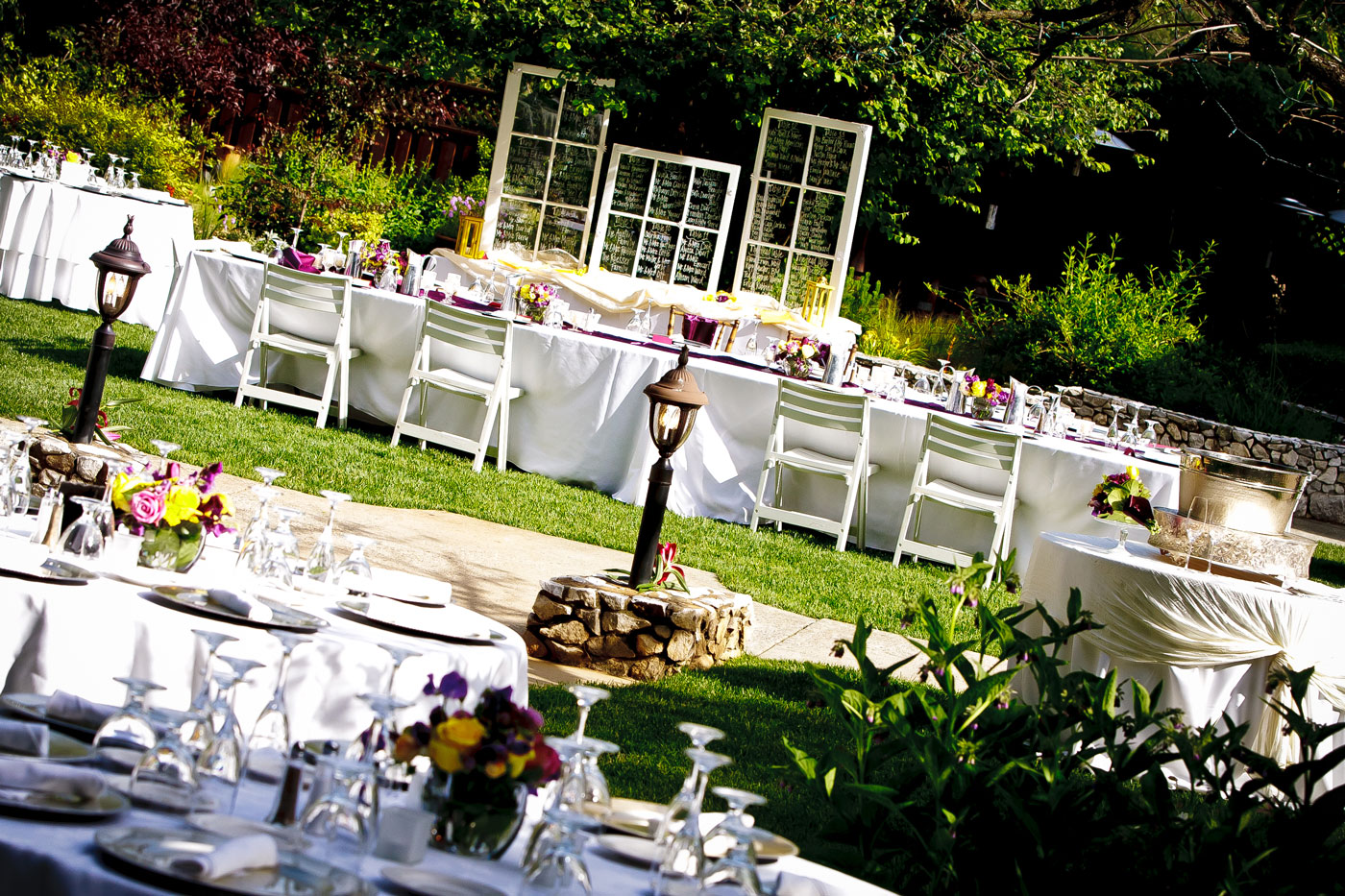 It seemed the timing was finally right. They were in the same place at the same time and equally unattached. They met for a dinner date and immediately fell back into the easy chemistry of their teenage years.
But their luck would be short lived. Just weeks after they began dating, Robbie was sent to Arizona for several months for his new job. Separated from Jessica once again, he was anything but happy. "I finally had a chance to be with her and now I was being sent a state away," says Robbie, recalling his frustration. "I hated it."
Robbie wasn't about to let the new relationship slip away after waiting so long for it to begin. So, he borrowed a trick from his college years and sent his new girlfriend flowers frequently. He even flew her out to visit him in Arizona and traveled back to Sacramento every few weekends. When Robbie's employer floated the idea of keeping him in Arizona for a few more months, he balked. "I had something more important waiting at home," he smiles.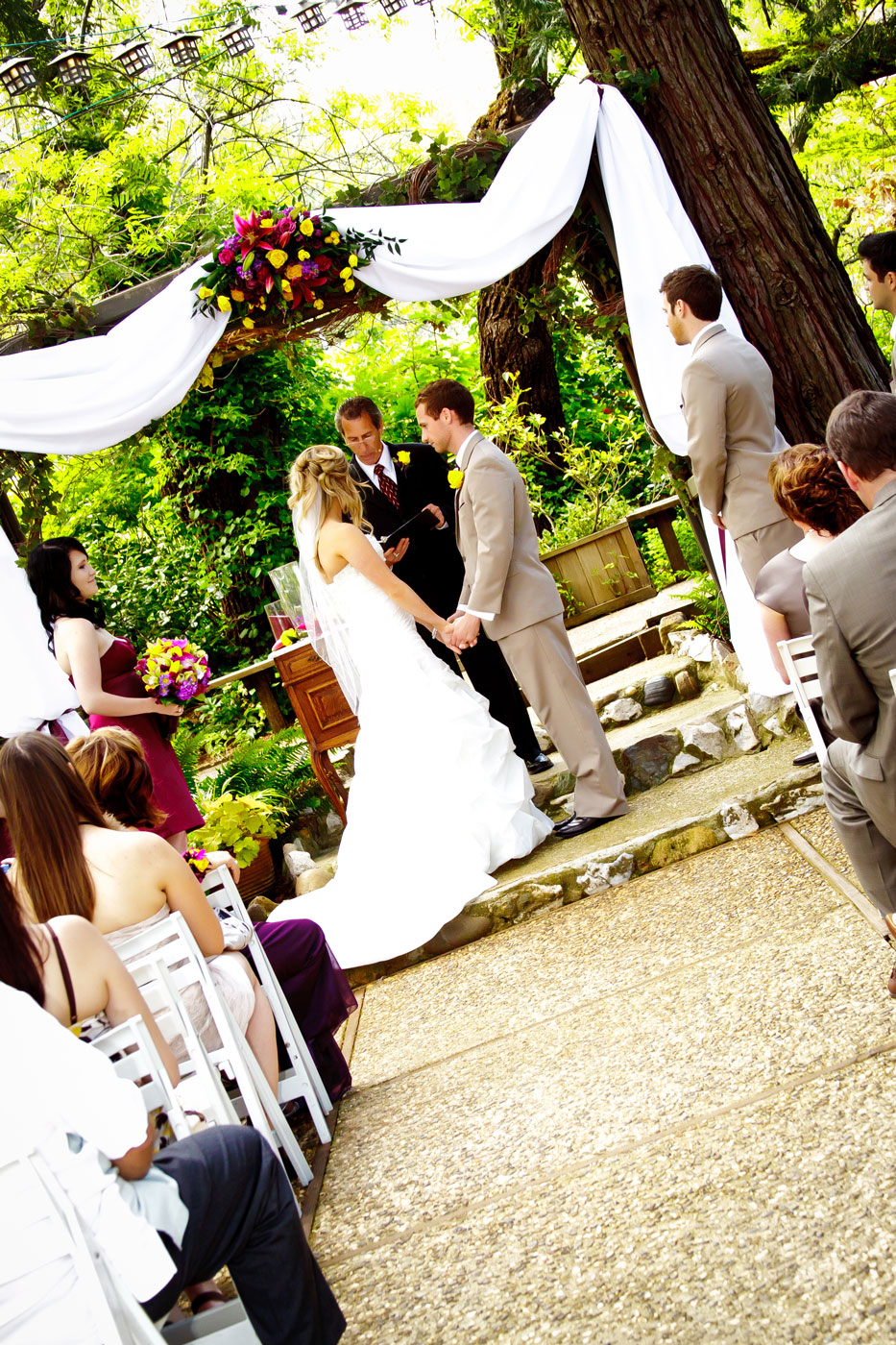 So Robbie returned home, and soon they were getting to know each other's families. The couple was surprisingly easygoing in how things progressed. "I think we discussed marriage once," Robbie says. "I told her early on that I wasn't dating for the fun of it, I was looking for a wife and I thought she could be the one. So, if she didn't see things going that way or didn't think I was right for her, she should walk away… We didn't really bring it up again. I think it was understood that we were dating with a purpose of forever."
Slowly but surely, the couple moved closer to their future. When Robbie purchased a home, he sought Jessica's input. After the purchase, she and her family were on hand to help with renovations. They even bought a puppy, Rufus, together.
As their first anniversary passed, Robbie began to think more seriously about popping the question. He had planned to propose using a family heirloom diamond, which his mother was keeping for him. But, when he first called her to ask her for the ring, she hesitated. "She loved Jessa, but she wanted us to be sure; she didn't want me rushing into things," Robbie explains. Eventually, though, Mom agreed that they were a perfect match. So when Robbie asked her again for the diamond, she happily complied.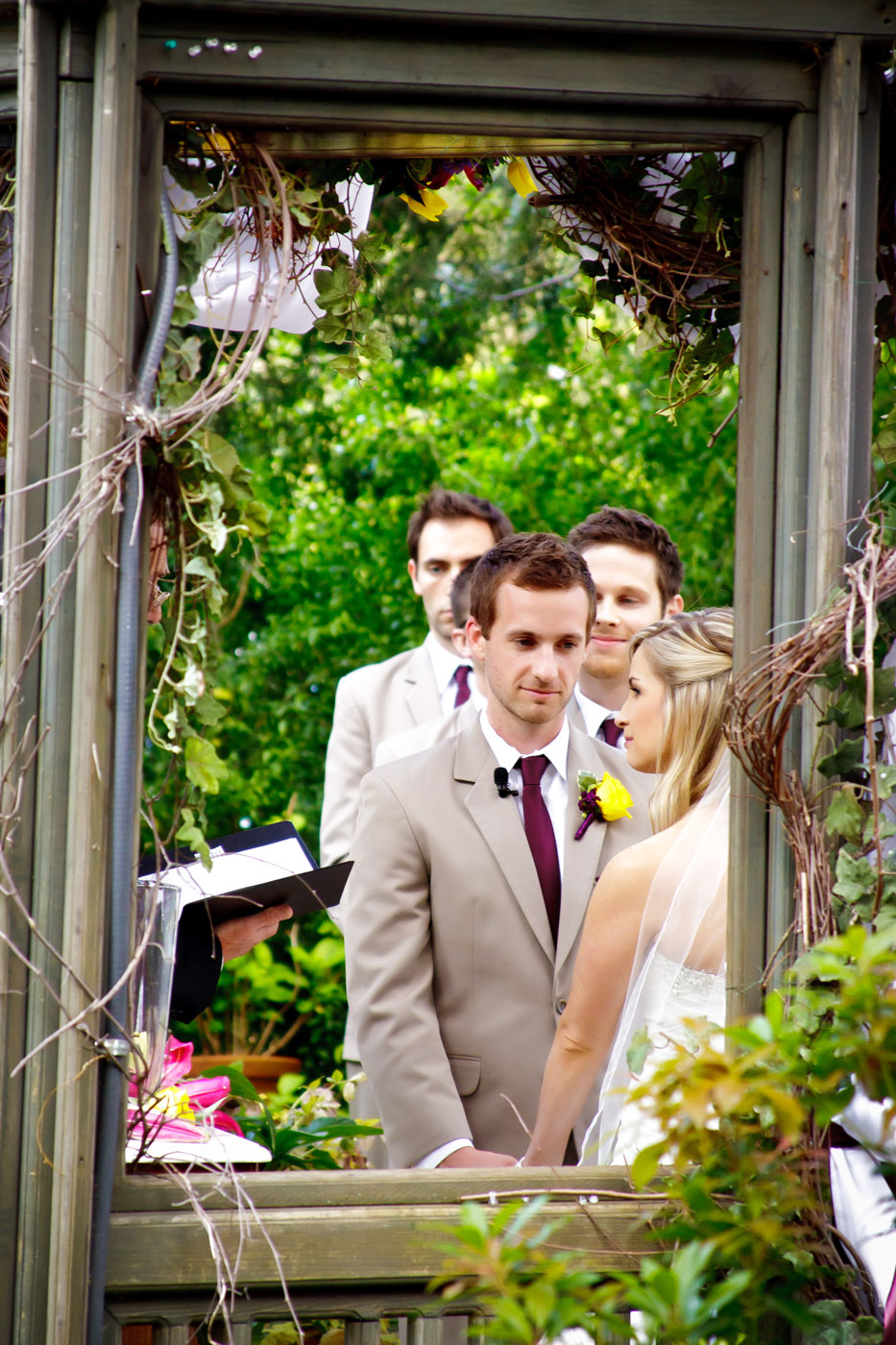 With the ring in hand, Robbie began planning his proposal. He knew that he wanted to surprise Jessica and that he wanted their family and friends to be there to celebrate. His 24th birthday was approaching and he decided to use his party as a diversion.
Once at the party, Robbie would recreate a scene from his favorite movie – Top Gun. In the movie, Maverick and Goose conspire to woo a woman at a bar by singing a famous love song. Amused, the bar patrons eventually all join in.
As they arrived at the party, Robbie grabbed a microphone and began singing "You've Lost That Lovin' Feeling" to a surprised Jessica, who remembers thinking, "We're doing karaoke? That's weird.'"
Right on cue, the guests joined Robbie in the chorus. He dropped to one knee and his brother-in-law tossed him the ring box from across the room. Then, he asked Jessica to be his wife.
"I was so surprised! I just pulled him up and kissed him. He had to point out that I hadn't answered, and of course I said yes!" Jessica says. "It was perfect, our family and friends were there to share that moment with us."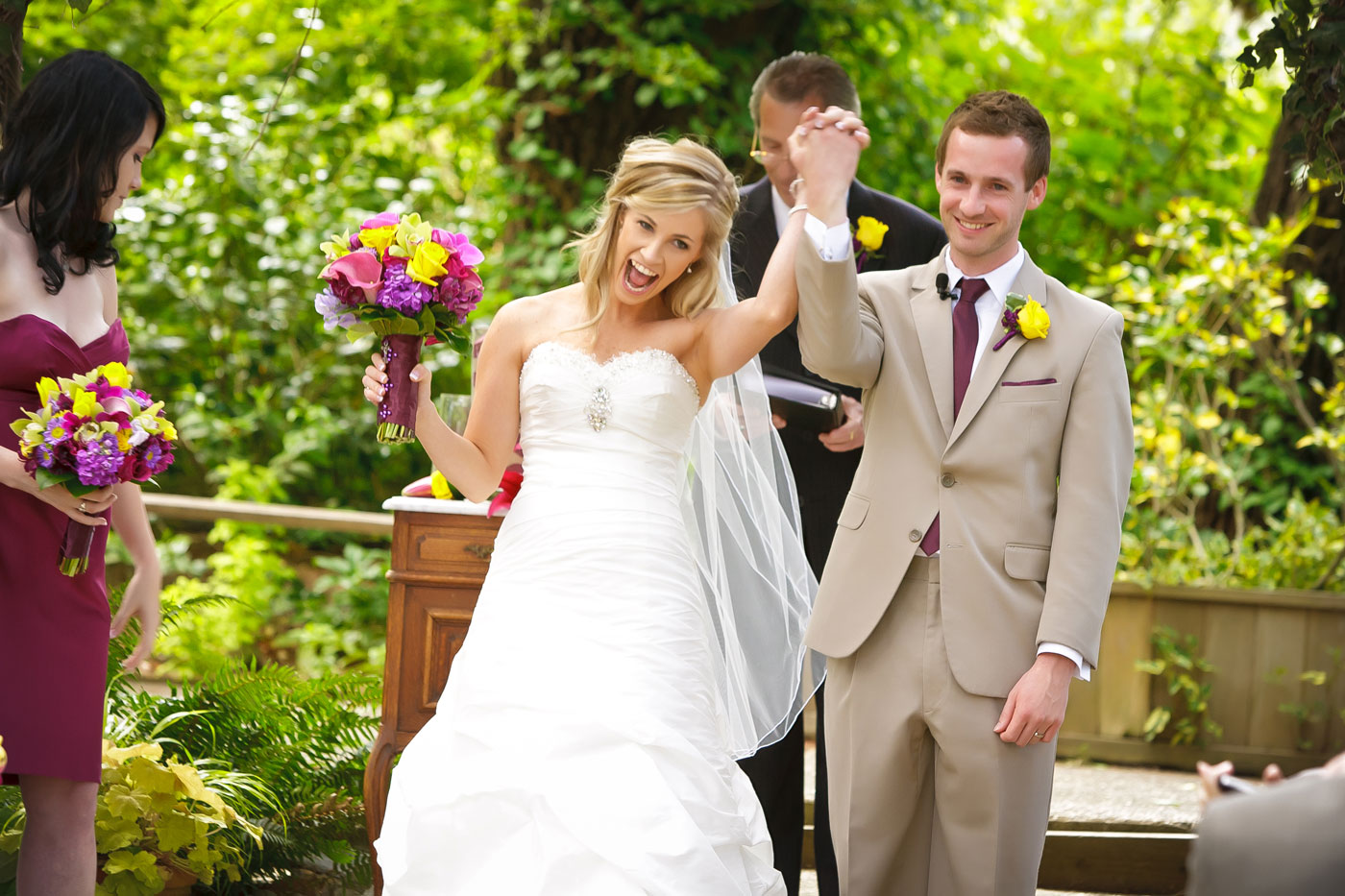 Robbie wanted to get married right away, suggesting a December wedding, but Jessica had always had her heart set on an outdoor, summer affair. So, the couple settled on June for their big day.
Jessica wanted to create a casual but elegant atmosphere for their wedding. The tranquility and beauty of a garden setting appealed to her, but she also wanted to impart a vintage twist. They found their perfect venue at The Monte Verde Inn in Auburn.
Jessica devised a vibrant and modern color scheme of berry and yellow. She softened the look with whimsical touches of vintage charm, from antique galvanized water pitchers to hold centerpieces on the head table, to a seating chart hand-scribed on a rustic window pane.
On a warm June afternoon, Jessica and Robbie exchanged wedding vows in the Inn's garden under a canopy of trees. Robbie's uncle presided over the touching ceremony.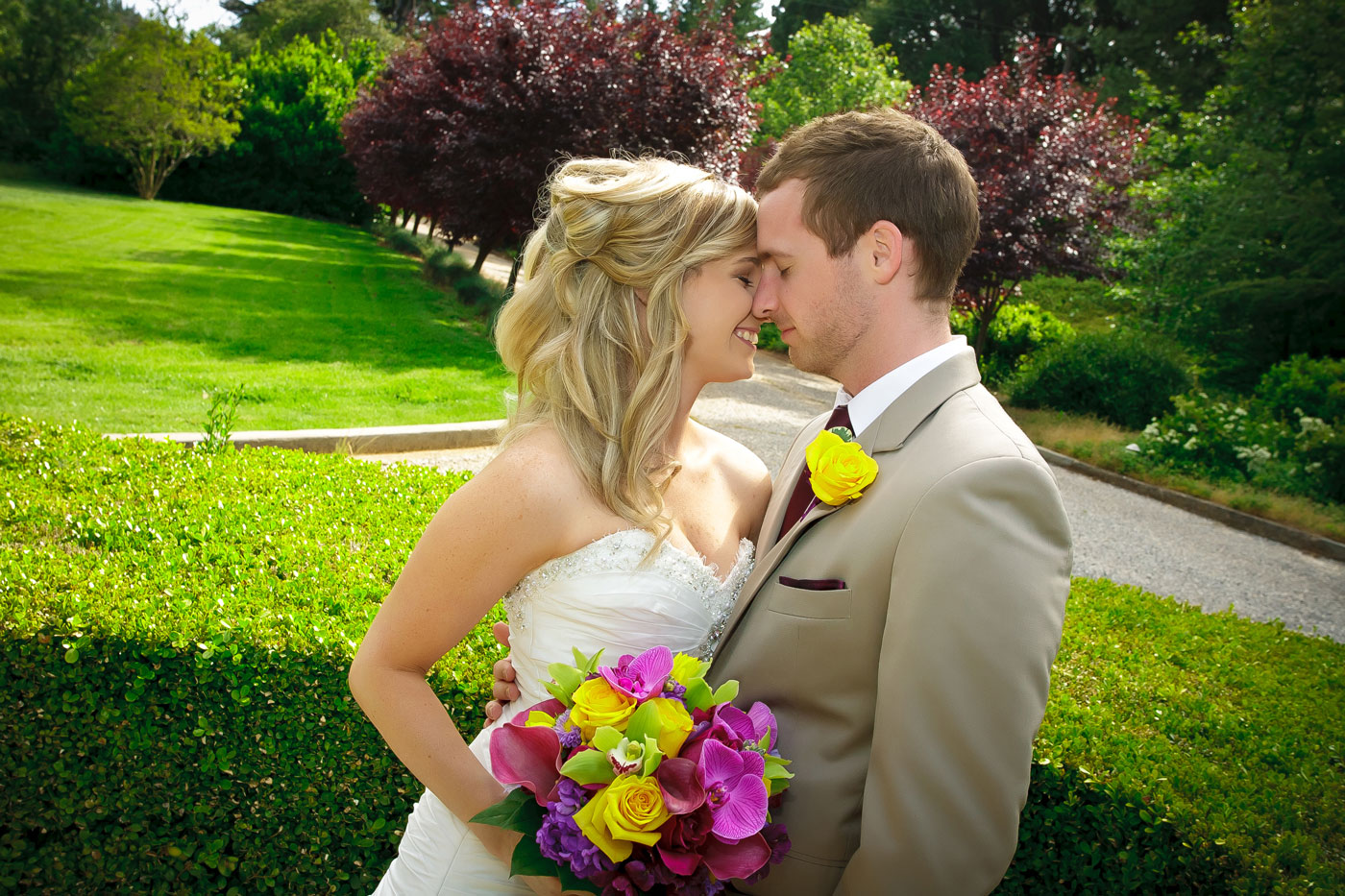 But the day wasn't without its lighter moments. The groom, a self-admitted fast food junkie, had long said he'd wanted to enjoy a meal from McDonald's on his wedding day. So, Jessica presented Robbie with a Big Mac, fries, and chocolate shake on a silver platter – much to his surprise and delight.
It was the wedding they'd always dreamed of sharing and the beginning of a future that once seemed out of reach.
"It was perfect, an amazing day," says Robbie. "My only regret is it wasn't long enough. It passed by way too quickly."
At long last, it would seem the couple's happily-ever-after has finally arrived – even if it took more than just a few twists and turns along the way. Still, they don't regret the path that led them there – noting that the time spent apart ultimately made them better for each other.
"We often wonder what it would have been like if we started dating back when we first met; but I'm glad we didn't," Jessica says. "We wouldn't have been ready for each other and it may not have turned out this way."
To that, Robbie disagrees with a smile.
"I think we'd still end up together… I know we would. We were meant to be."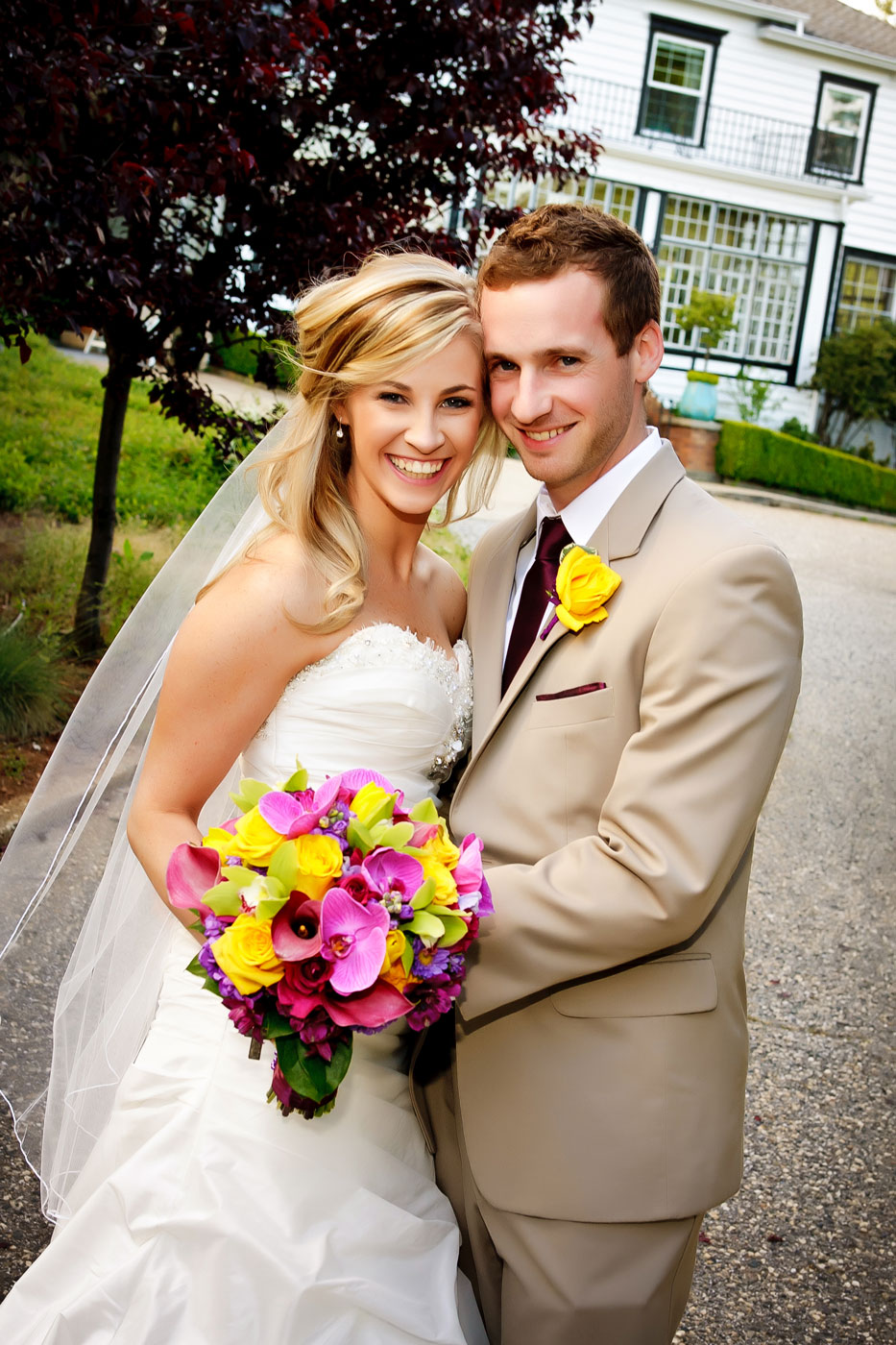 Photos: Jordan Zink Photography