It's not every day that you meet a major league baseball player. But when Rachel first met her husband-to-be, big league hurler David Hernandez, he was simply David.
Good looking, athletic, and just a bit shy, David was then a freshman at Cosumnes River College, playing his first year of college baseball, with a career in the big leagues still just a dream. Rachel, a recent Elk Grove High School graduate, was getting ready to start a career in cosmetology.
While they'd both grown up in Elk Grove and had mutual friends, their paths never happened to cross. But one late summer evening, they found themselves at the same gathering. "His friend was dating one of my friends, so we all ended up at the same party," Rachel recalls. "We started talking and just never stopped."
The two spent the evening talking, laughing, and enjoying one another's company. Still, neither asked for the other's phone number, but fate – in the form of a lost cell phone – intervened.
"I'd lost my phone at the party, so I asked David if I could use his to call it, hoping I'd hear it," Rachel says. "That's how he got my number. He swears I did it on purpose, but I didn't!"
In any case, Rachel's phone number was now in David's phone, and the next day, he sent her a text message. After a few texts back and forth, they were already planning to get together again.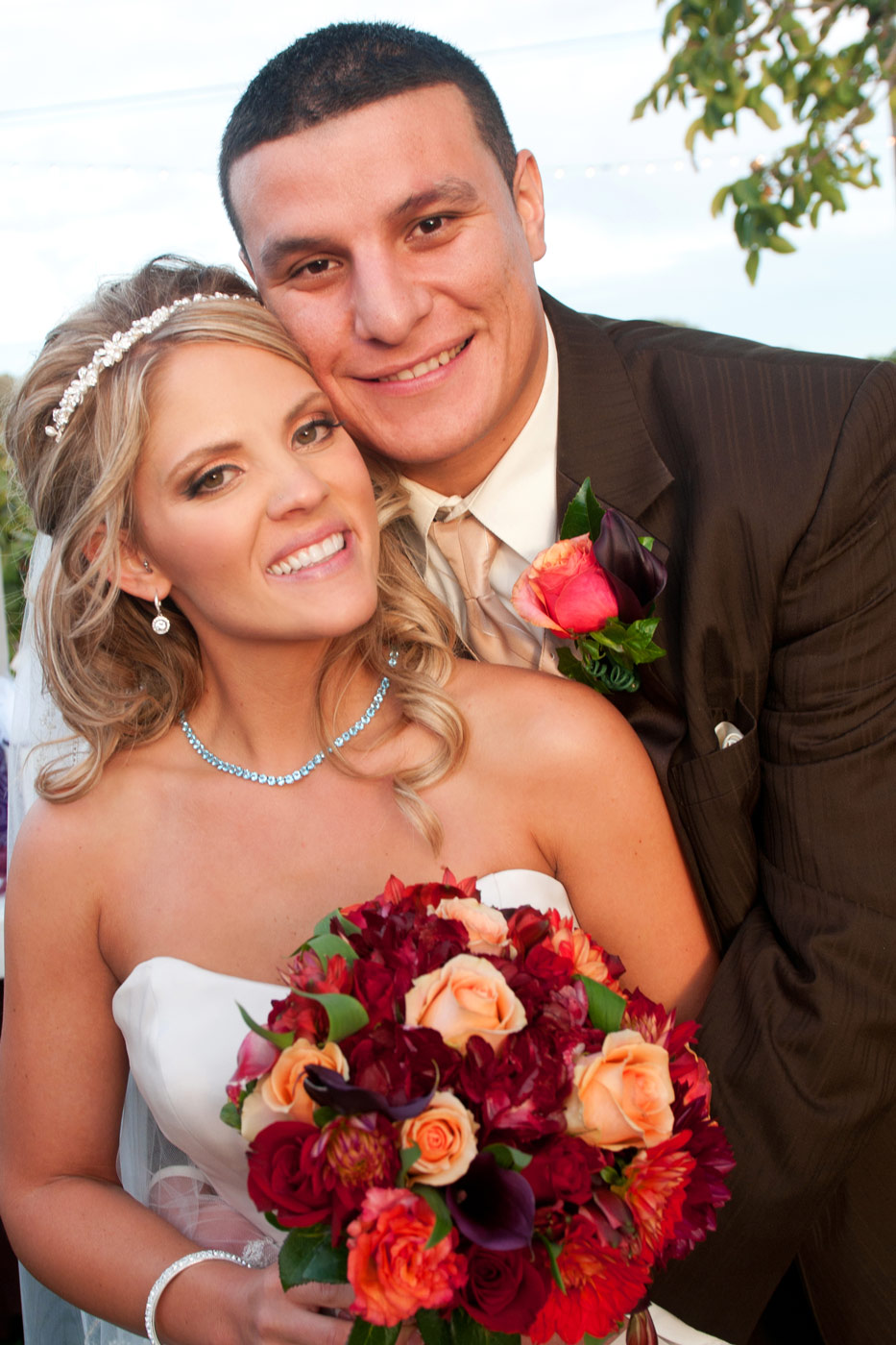 But despite the chemistry, love faced an obstacle. Rachel had plans to relocate to Colorado to live near her parents. When it came time to say goodbye, they knew that they wanted to keep the relationship going, so David asked Rachel to be his girlfriend and she agreed. "We continued to talk a lot. It was hard, but it meant we really got to know one another," says Rachel. "Plus, since we weren't together 24/7, it made it more exciting when we did get to see each other."
Three short months later, Rachel decided to come home to California, and to David, for good. She moved back to Elk Grove and enrolled in school. "We were together all the time," Rachel says. "We just got along really well. We both came from big families; we both loved to spend time with our families; we even enjoyed the same TV shows…No matter how often we hung out, we never got tired of each other."
But a big change was waiting around the corner for the couple. In his second year of college, David received thrilling news. He had been drafted by the Baltimore Orioles and would be playing for their minor league affiliate. While both were excited that David's dream of professional baseball was one step closer, the couple knew that David's team would be taking him far away from their Elk Grove home.
"We never even considered breaking up; we knew we wanted to be together," Rachel says of the move.
So, for four and half years, Rachel and David persevered through the trying cycle of minor league baseball. From March until September, David played in Maryland. Rachel would travel to see him often and they kept in touch by phone during the long stretches in between. In the off-season, David came home to California.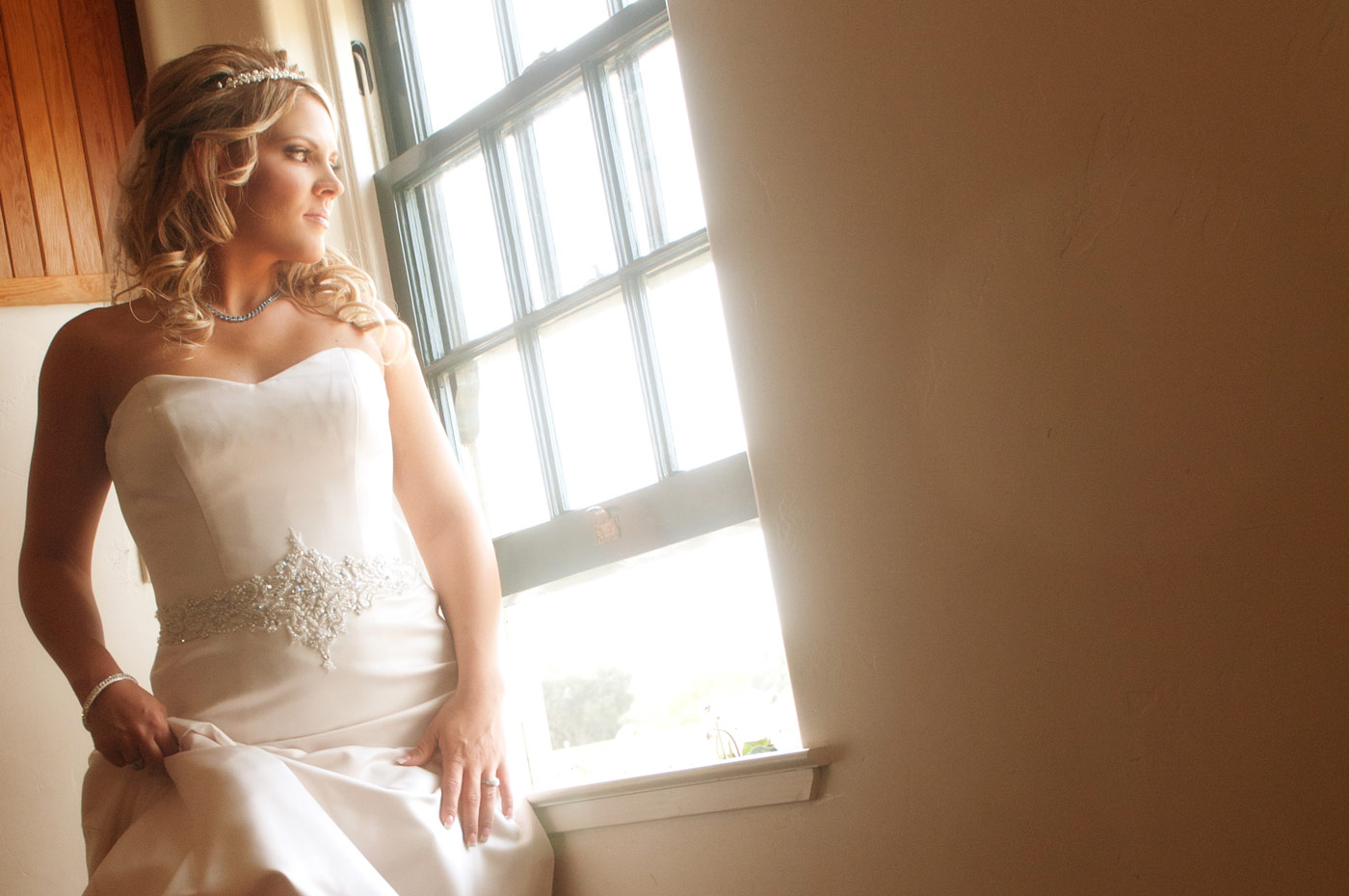 "It was hard having him so far away, but it was also fun to travel and see new parts of the country with him… And he was always home for the holidays, which was really nice. When he came home, we'd just spend all of our time together at home with our families, soaking it all up," Rachel says.
As time went by, the couple began to discuss their future. They knew they wanted to be together and marriage began to bubble up as a future possibility. Rachel even considered moving to the east coast to be closer to David, but the couple ultimately decided against it.
"We missed each other a lot and it was hard to be 3,000 miles apart, but when we saw each other we knew it was worth it," Rachel explains. "Even though David played in Maryland, our life was here. I had a great job and this was where our families were. This was where our future was, where we wanted our home and our off seasons to be."
After more than four years, David was called up to the major leagues . "It was so exciting," Rachel remembers. "We all flew out to see his debut. We'd been waiting a long time for that moment."
With David's career on a solid track, the couple began thinking more seriously about their future together. And, just a short while later, Rachel surprised David with more big news – they were expecting a baby.
"We'd always talked about starting a family, and we definitely wanted to have children while we were still young. Suddenly, there we were." says Rachel.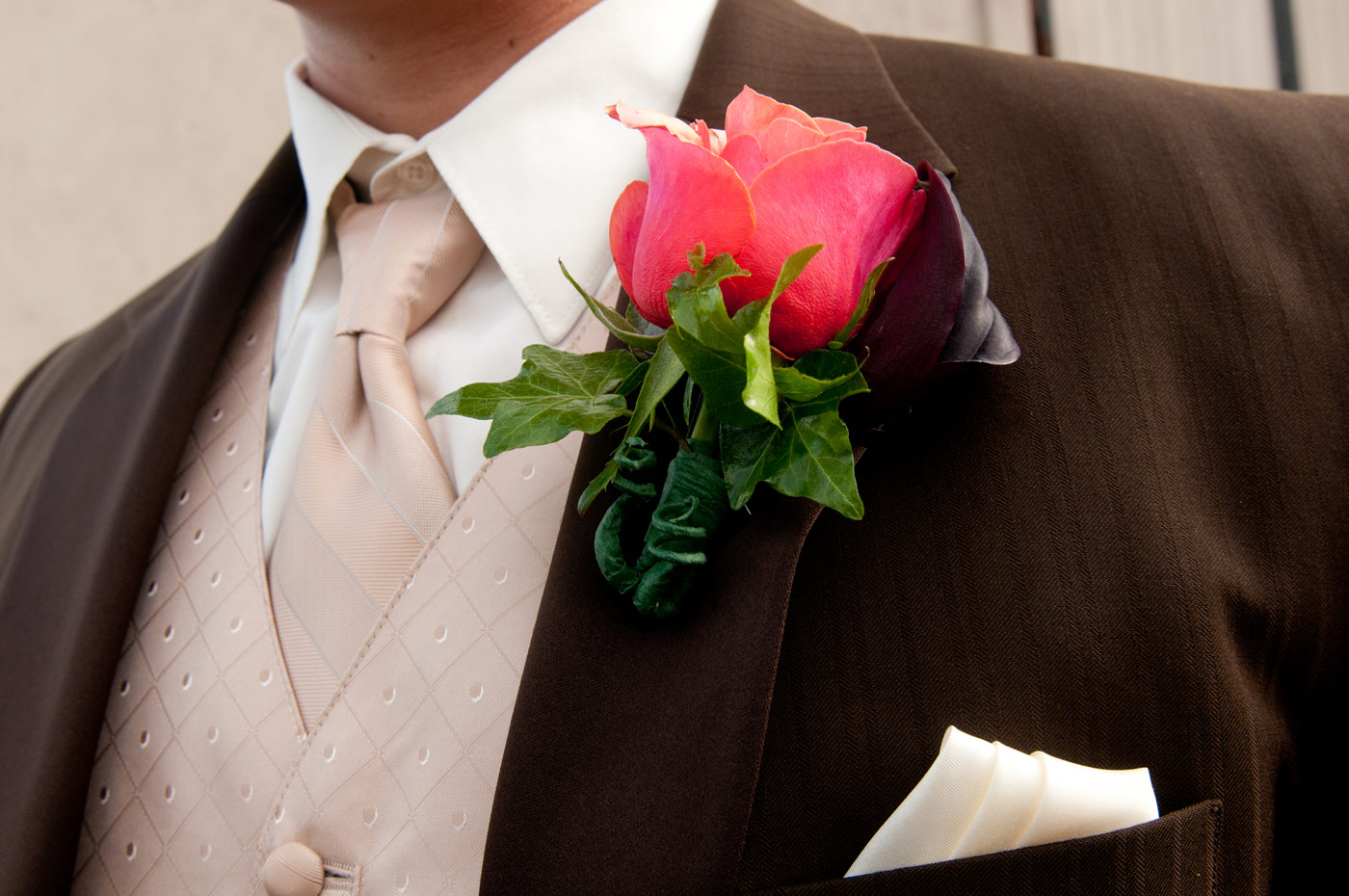 With their future bright and a family on the way, David knew the time to propose was right. A few years prior, David and Rachel had casually browsed rings and he remembered a specific design that had caught her eye. David arranged to purchase the same ring and asked his parents to ship it to him in time for the proposal.
When Rachel arrived for a visit, David took her out for a romantic dinner and evening on the town. He told Rachel that he'd planned something special for after their meal, but she didn't think anything of it. After dessert, David surprised Rachel with tickets to Rockefeller Center. At the top, overlooking the New York skyline, he dropped to one knee and asked her to be his wife.
"I was totally surprised!" Rachel says.
David slipped the engagement ring that Rachel had admired years earlier onto her hand and the couple celebrated with a kiss. They immediately called their families, who were waiting to hear the happy news.
"Everyone was thrilled. My family loves David and I love his family, too. They all said, 'It's about time!'" Rachel recalls.
But planning a wedding around the schedule of a major leaguer didn't prove to be easy. Rachel and David wanted to have their nuptials in their hometown, which meant they'd need to plan it from afar since they were spending the majority of their time back east.
Additionally, Rachel wanted to be married during the warmer seasons, since she'd always had her heart set on an outdoor vineyard wedding. But summertime is baseball time, so the couple selected October – after the baseball season and postseason would be over.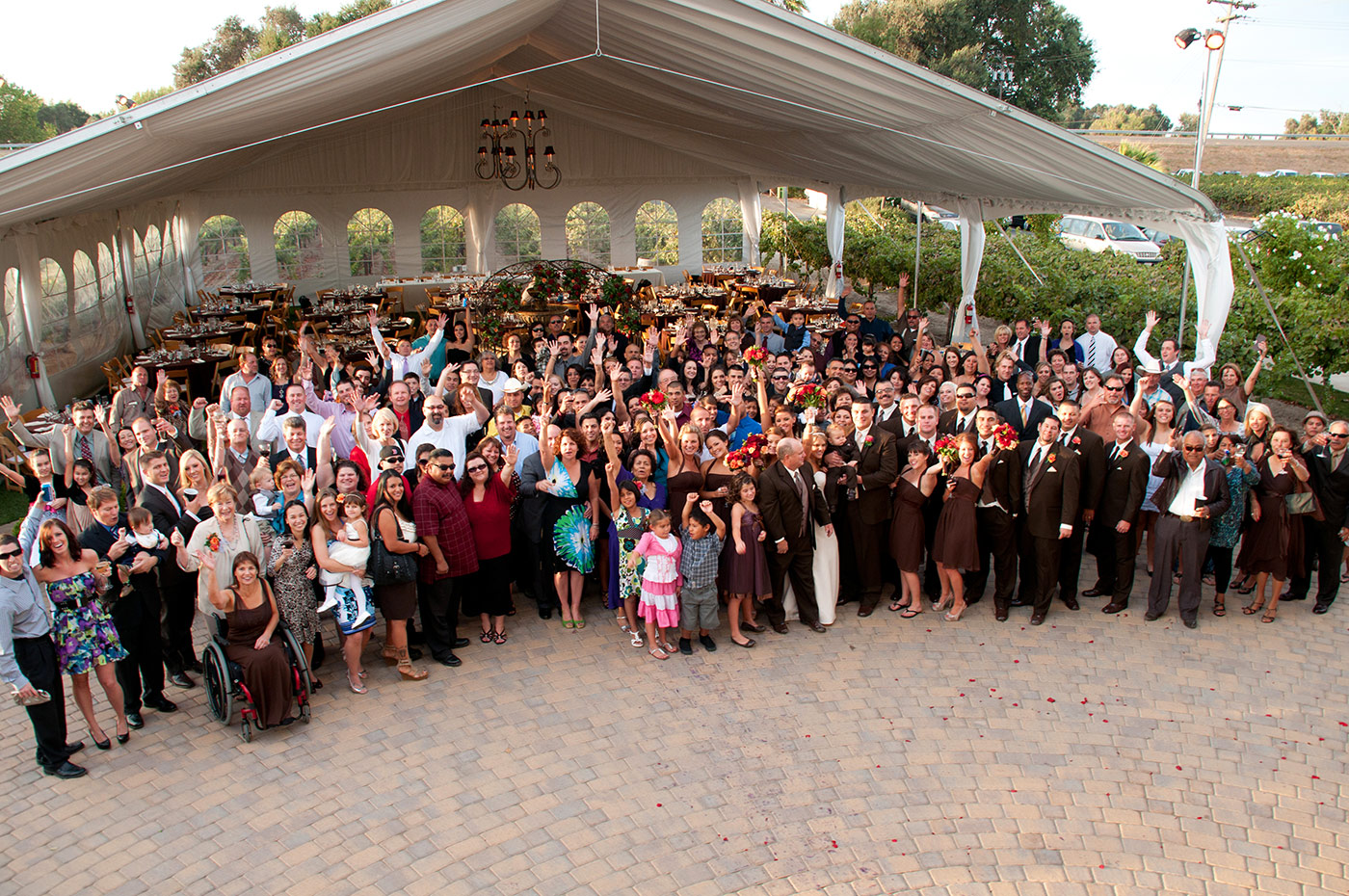 On October 16, 2010, the hometown hero and his beautiful bride said their vows among family and friends at a Sacramento area winery. Jayden, the couple's infant son, served as an adorable ring bearer.
"The day was perfect," the bride recalls. "The weather was beautiful, and it was so relaxing. All of our family and friends were there with us to celebrate and enjoy the day. Everybody was able to make it, and that was really special."
With their vows said and their honeymoon over, life soon returned to normal for the couple. During baseball season, David and Rachel spend much of their time traveling to and from games, enjoying as many moments together as possible, despite the hectic schedule.
Between the back and forth of traveling, the pressures of professional athletics, and the joys and challenges of being new parents, the couple finds a peaceful joy in the simple memory of their beautiful wedding day.
"I think that's part of why that day was so special," explains Rachel. "I was nervous because I was so busy with it all and so far away during the planning, but it came together beautifully. When it all comes down to it, the little details don't matter. When you focus on what really matters, all the other pieces just fall into place."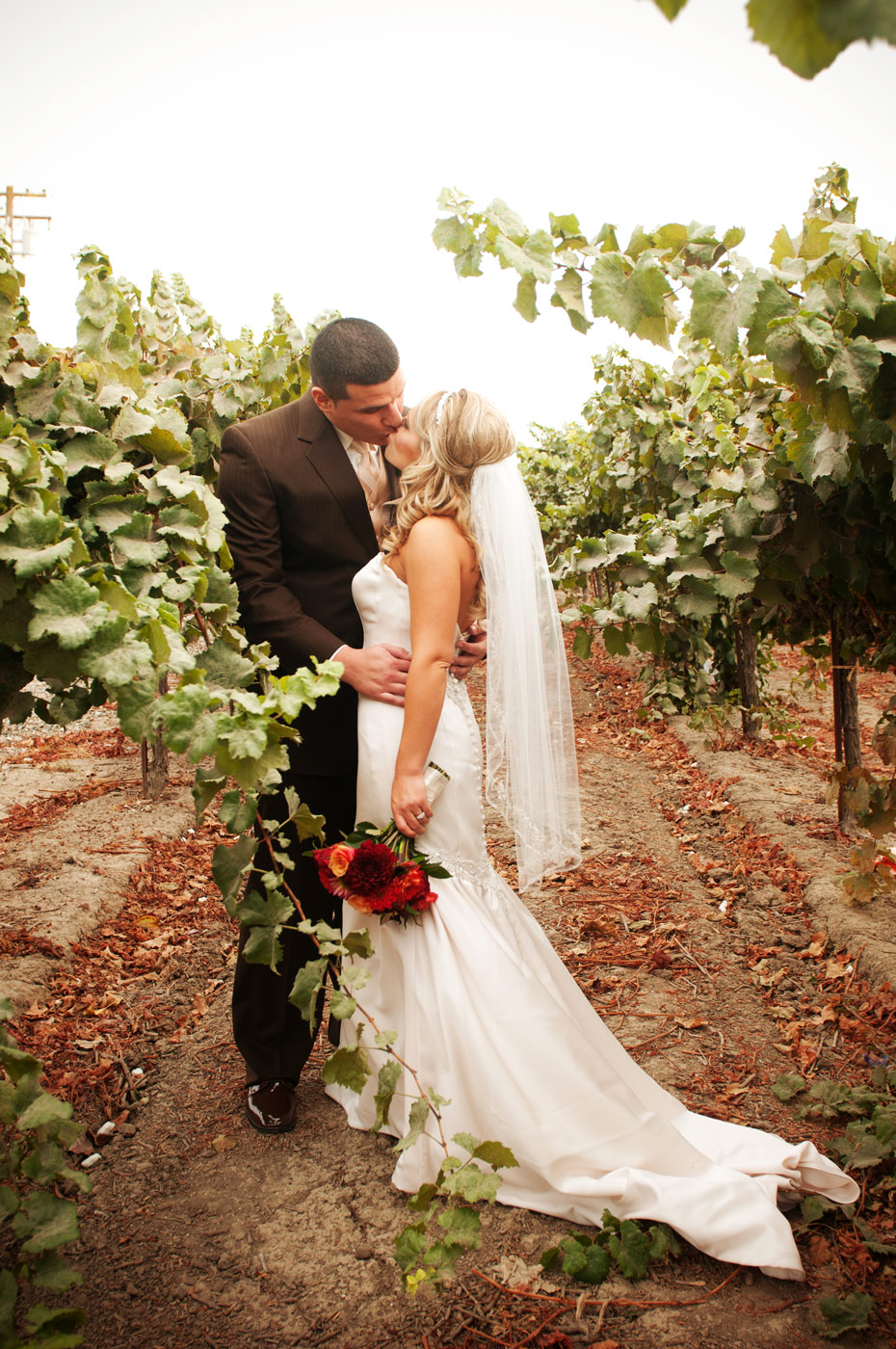 Photos by Rachelle Photography