In 2013 when Macee Hall would go with her friend KC over to their friend Shawn's house Geoffrey Lozada would almost always be there. Early on Macee and Geoffrey started flirting but for quite awhile it never went any further than that, even though KC and Shawn kept telling the two that they were sure they would wind up together one day.
Flirting quickly became dating and after a couple of years of getting to know one another and feeling their love for each grow to the point where neither wanted to be without the other, one day Geoffrey invited Macee to go to a Giants Baseball game with him. During one of the innings they went for a walk around the stadium. Stopping for a photo a friend of theirs wanted of the couple Macee moved to put her arm around Geoffrey. Just at that moment he stepped back from her and dropped to one knee. As Giants fans filed past Geoffrey proposed to a completely shocked Macee. As on-lookers realized what was going on they clapped and cheered for the newly engaged couple, and Macee just couldn't stop crying. She was, she recalls, completely overwhelmed that the "man of my dreams" had just proposed.
Macee describes Geoffrey as "tall, dark and handsome," and more importantly, she went on, he is "incredibly selfless and family oriented." And then there is the fact that he is madly in love with her. Geoffrey said that Macee "Lights up a room with her beautiful smile and stunning good looks. I knew instantly that she is one of a kind."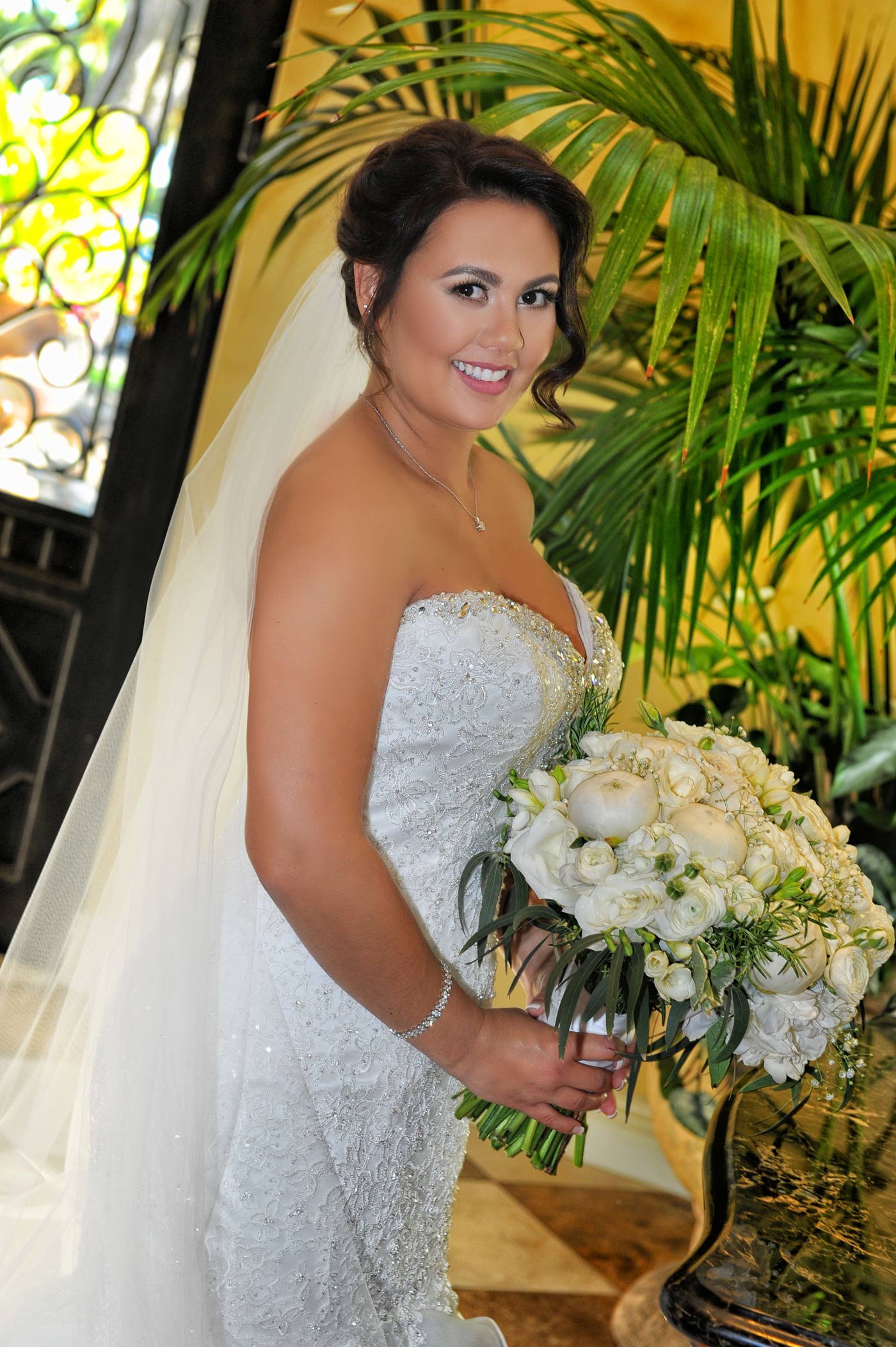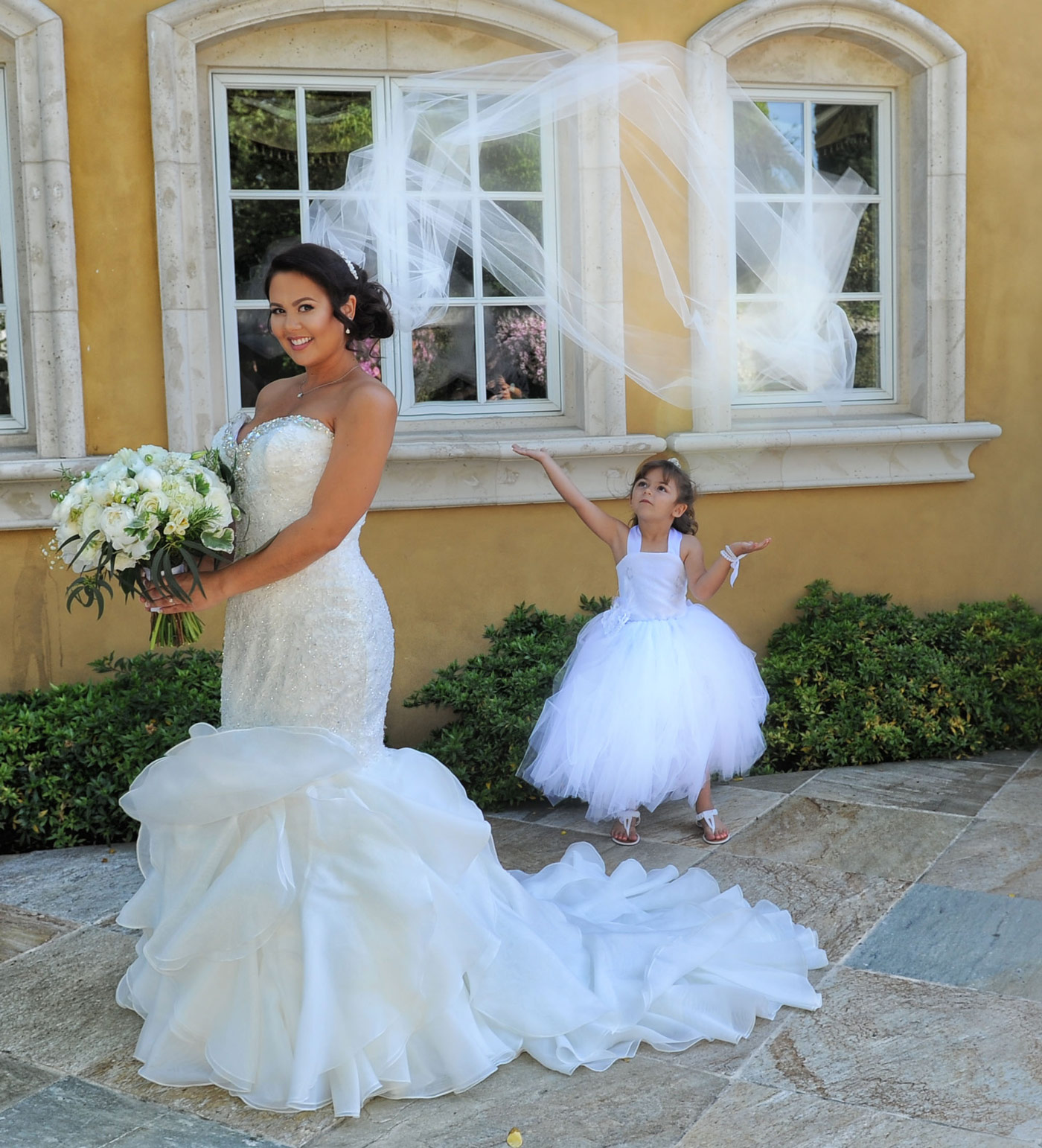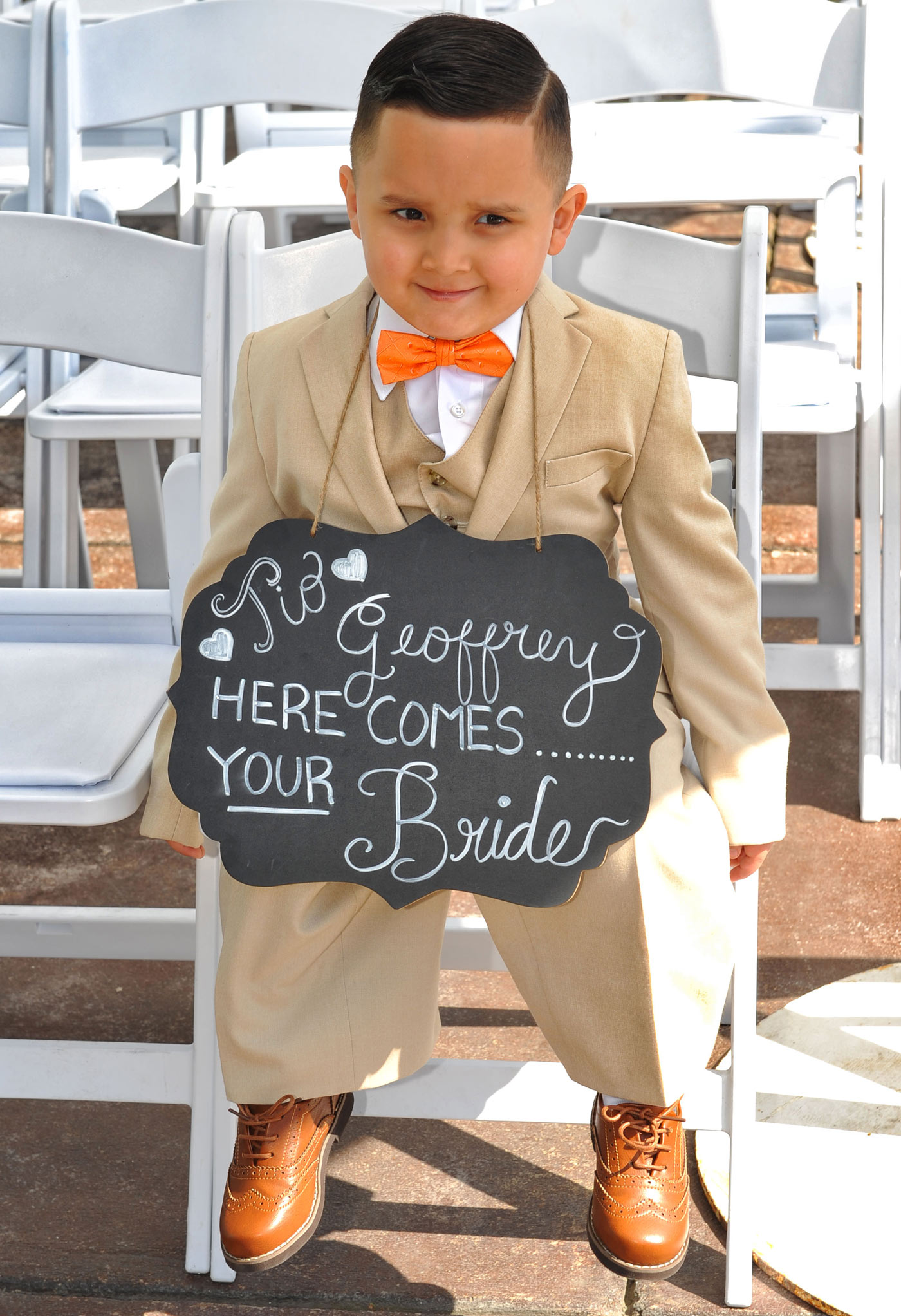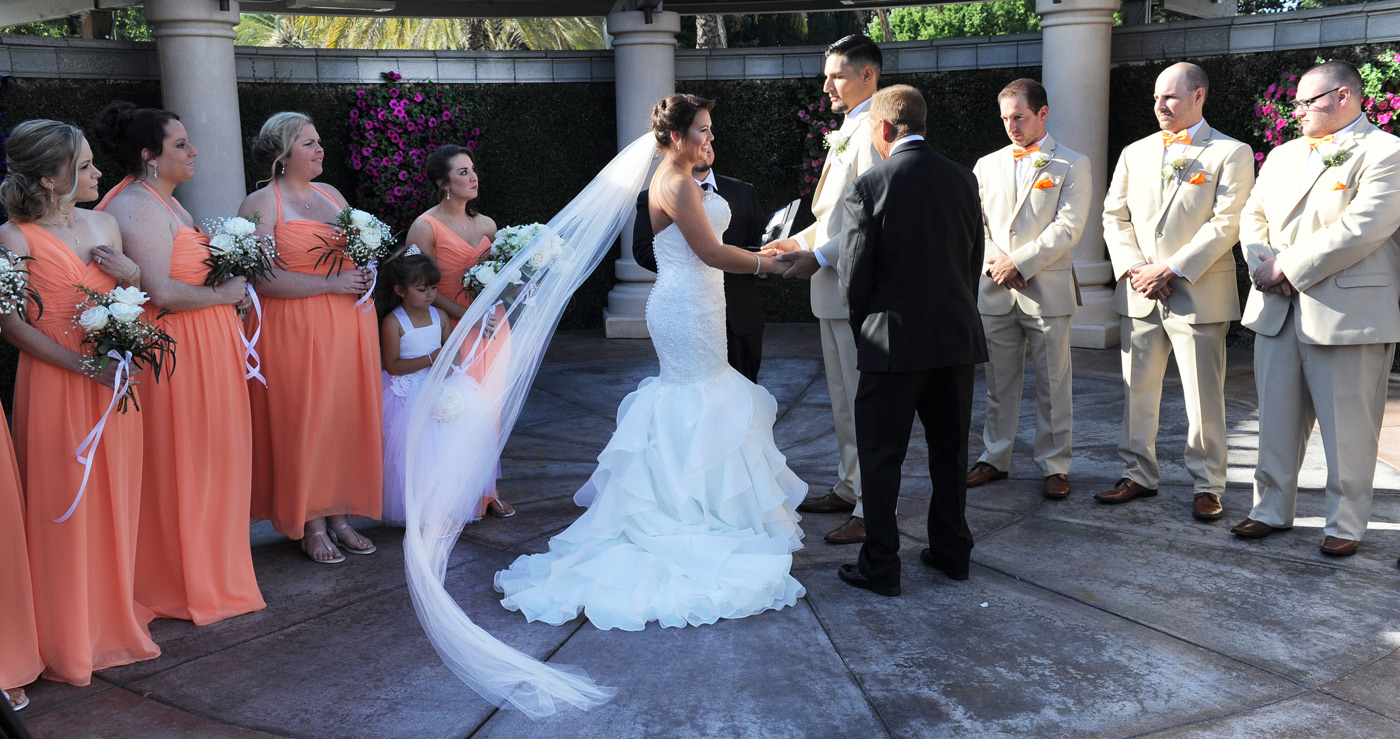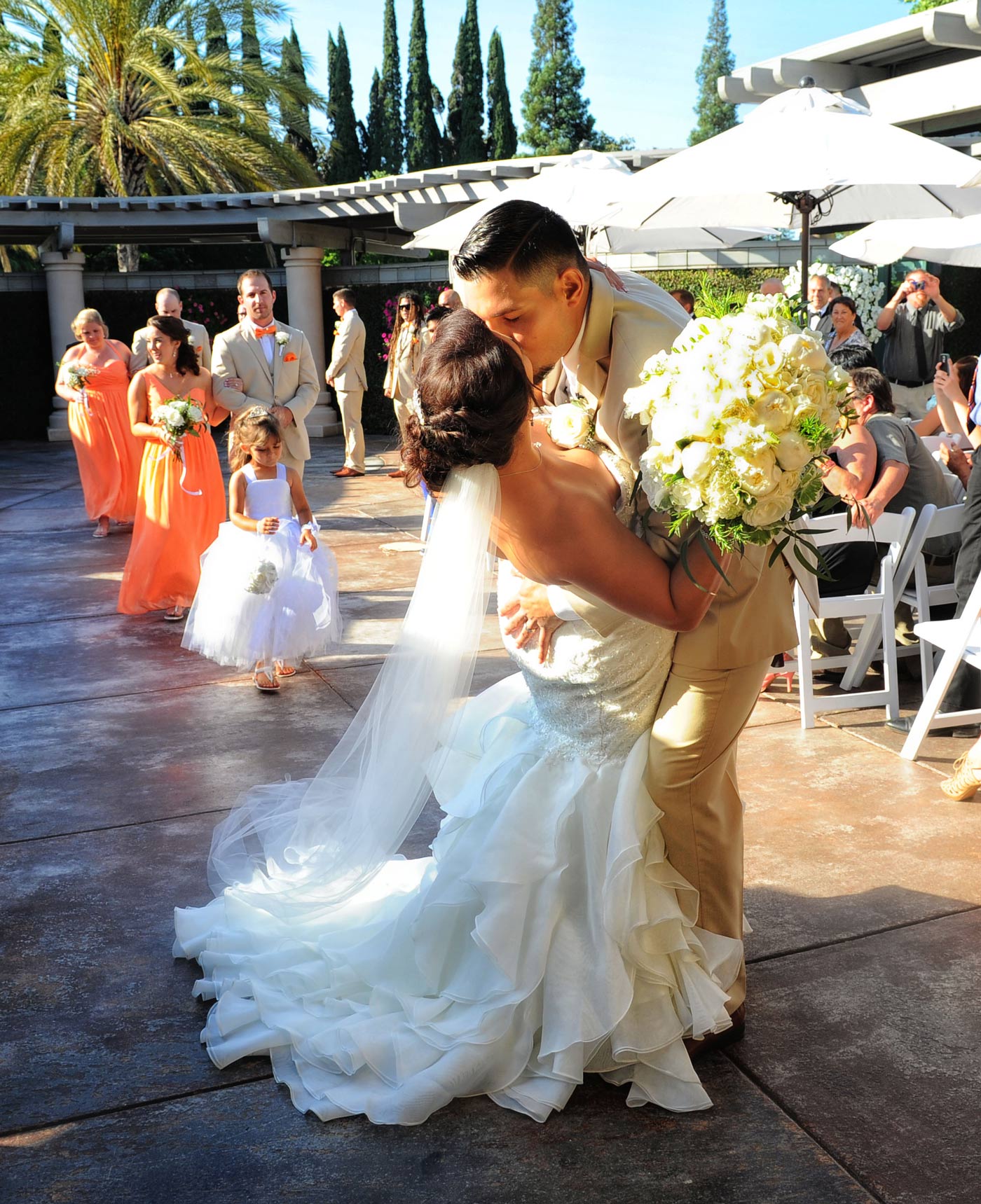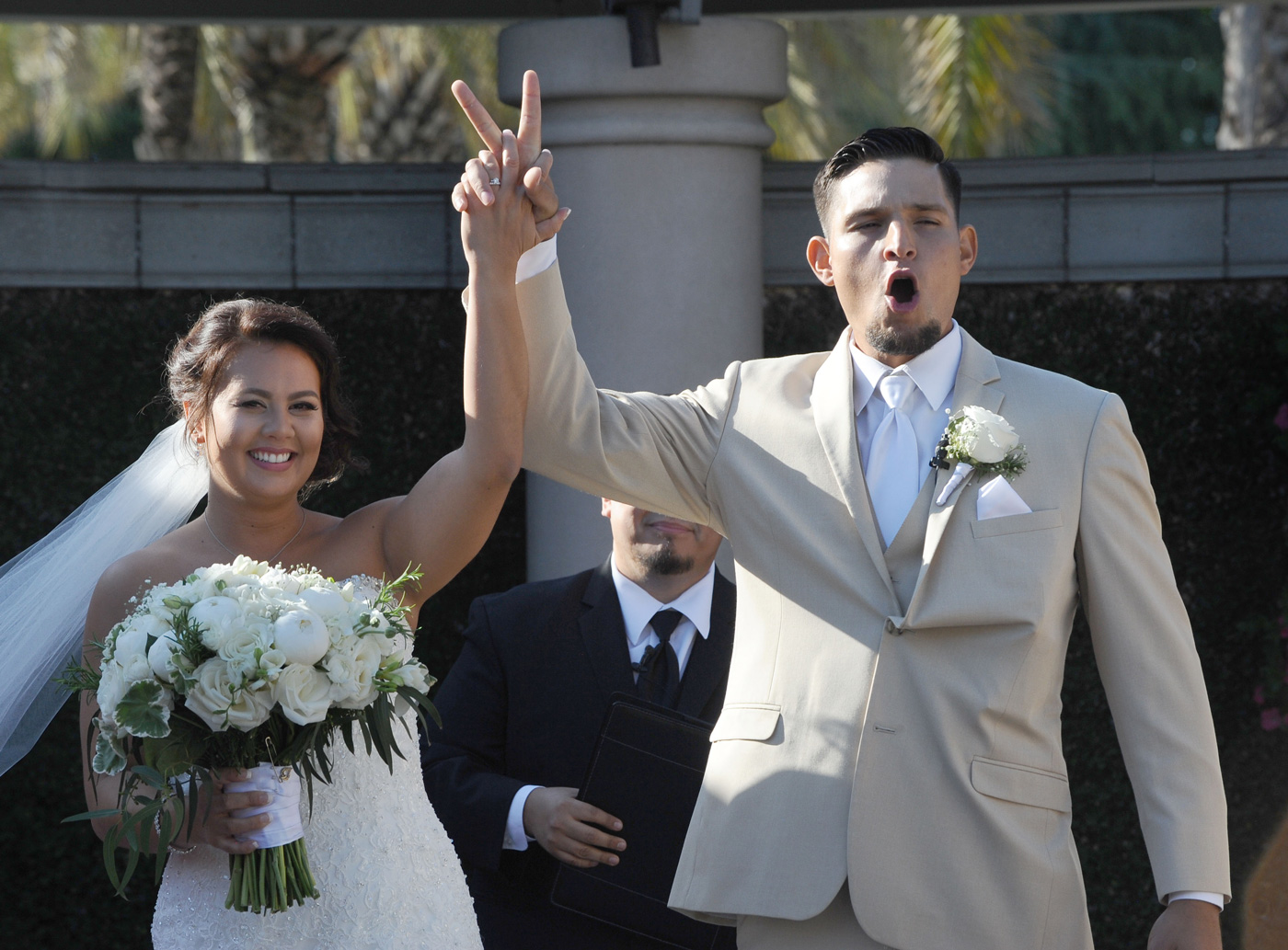 KC and Shawn's prediction that "one day" Geoffrey and Macee would be together came true when the couple was married on May 13, 2016 in front of 154 guests at Arden Hills Resort Club and Spa. Macee wore a mermaid style dress with a sweetheart neckline. Her wedding flowers included hydrangeas, ranunculus, Tibet roses, peonies, baby's breath and several other varieties that added to the classic elegance with a "touch of romance" wedding theme she had envisioned. The décor was classic white with a touch of gold.
While white and gold were the predominant colors, tangerine orange added a pop of color. Macee's six bridesmaids wore tangerine colored formal floor length gowns and the six groomsmen wore tan suits with orange bowties.
The wedding feast was part homage to Venezuela, the country of Geoffrey's birth and where he lived until his parents immigrated to the U.S. when he was 5. Dubbed "Venezuelan Cultural Appetizers" – cheese and beef empanadas were followed by bruschetta chicken, tri-colored tortellini, rosemary roasted potatoes and various salads. The wedding dessert was a gorgeous four-tiered cake: chocolate with custard, lemon with lemon filling, red velvet with cream cheese filling, and white cake with fresh strawberries.
The couple's first dance was to Chris Young's 'Who I am with You' and was the perfect tune to start the party. Both Macee and Geoffrey said that dancing the night away and watching their friends and family having such a great time was their favorite part of the wedding.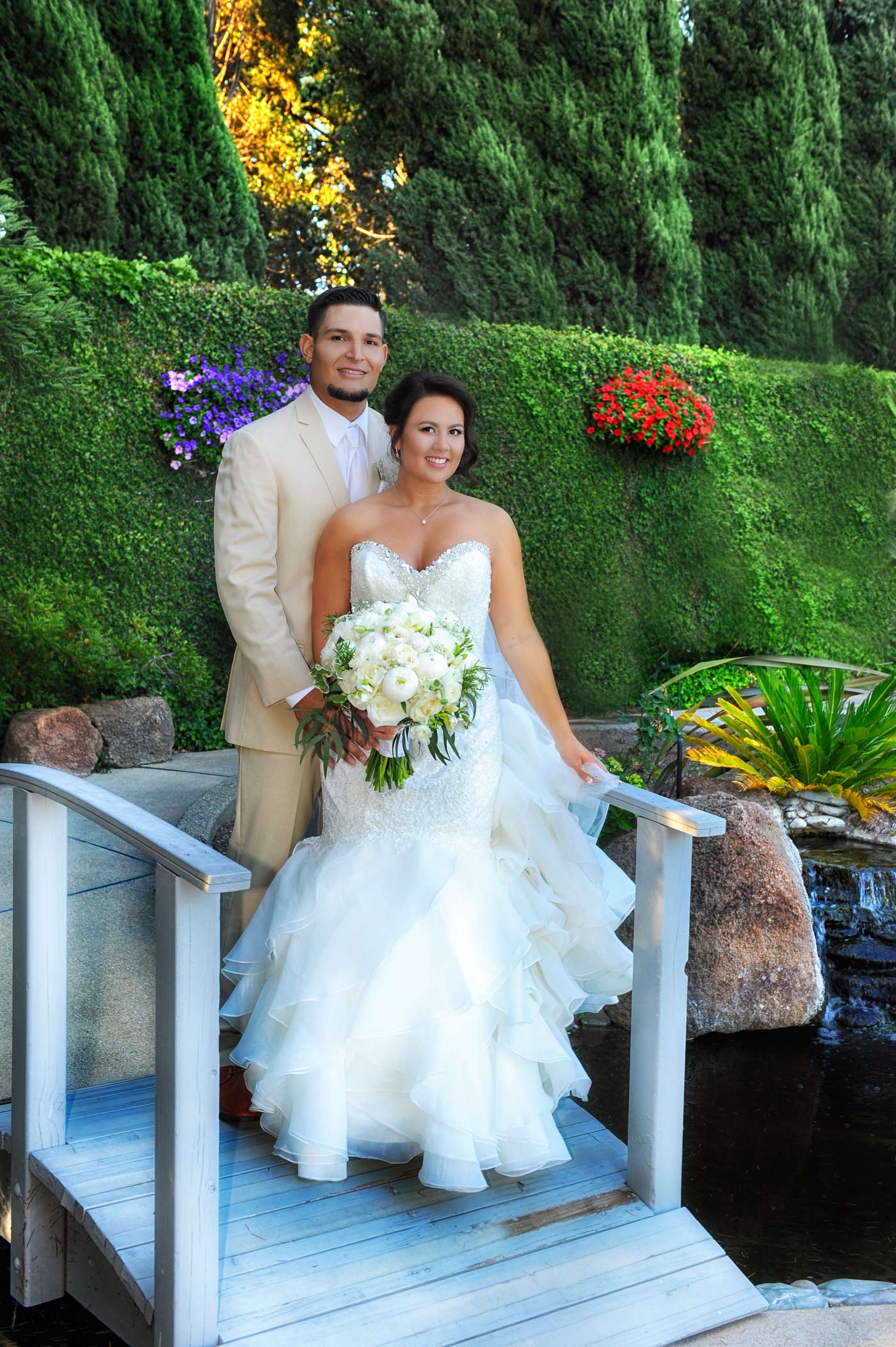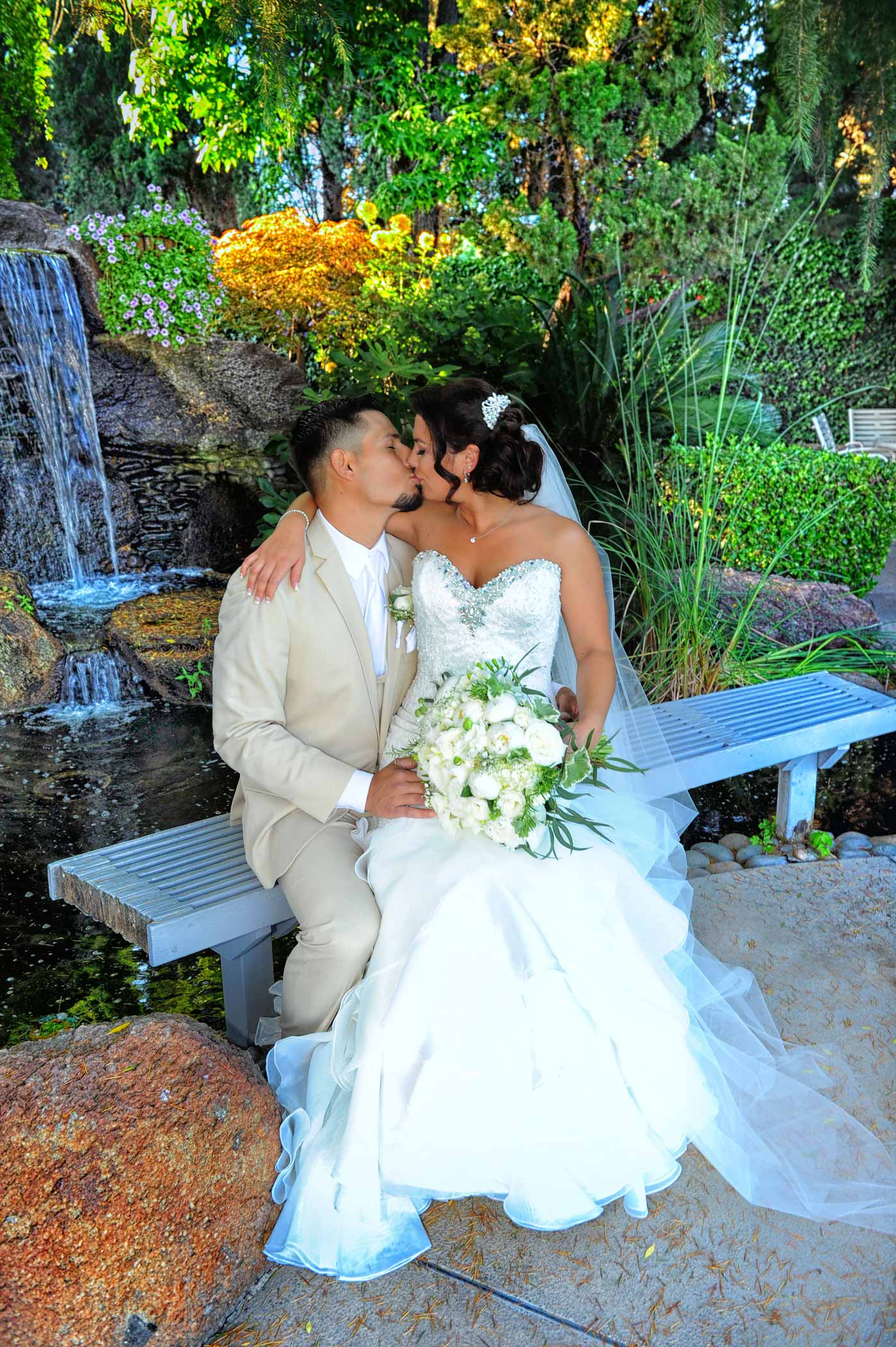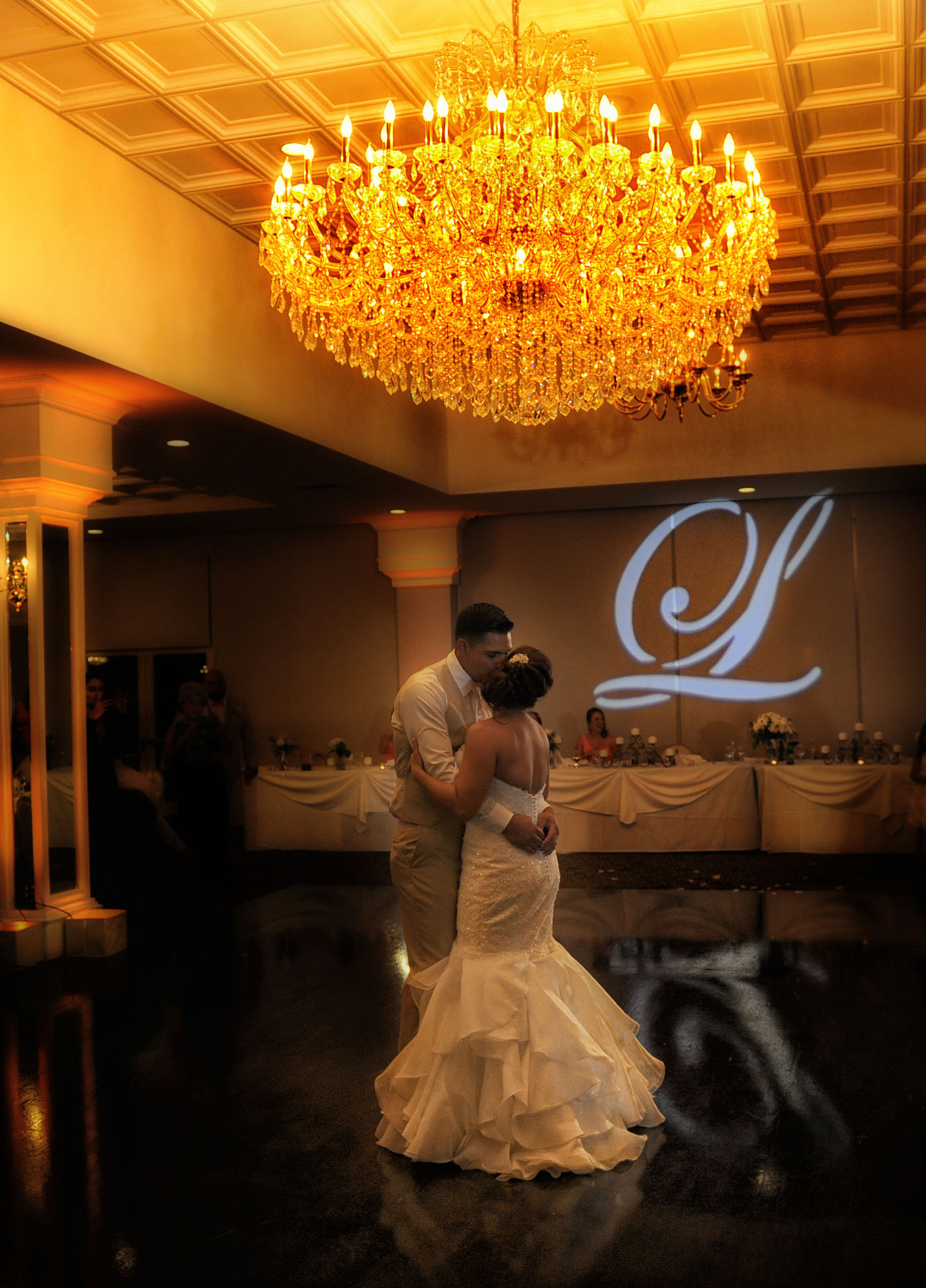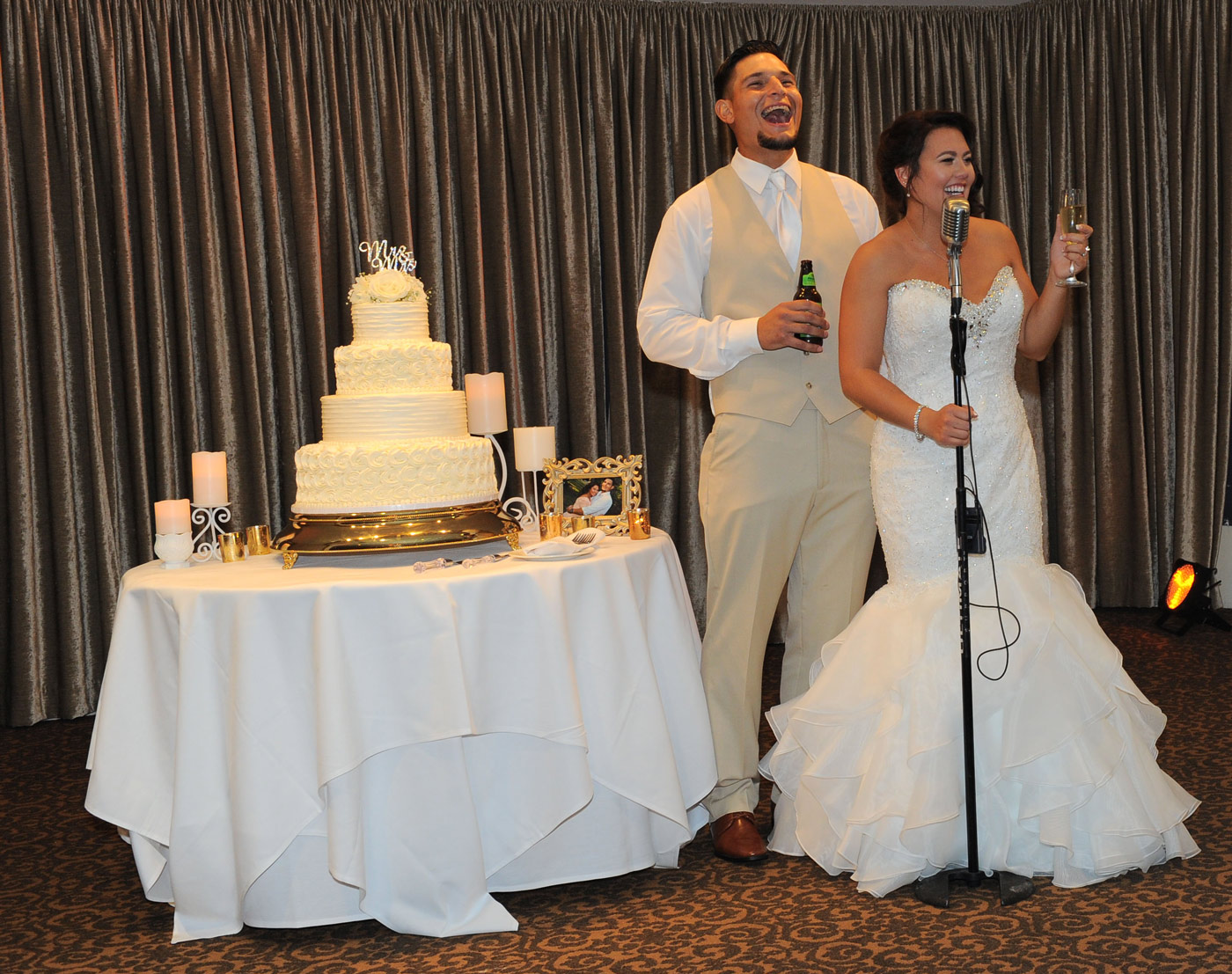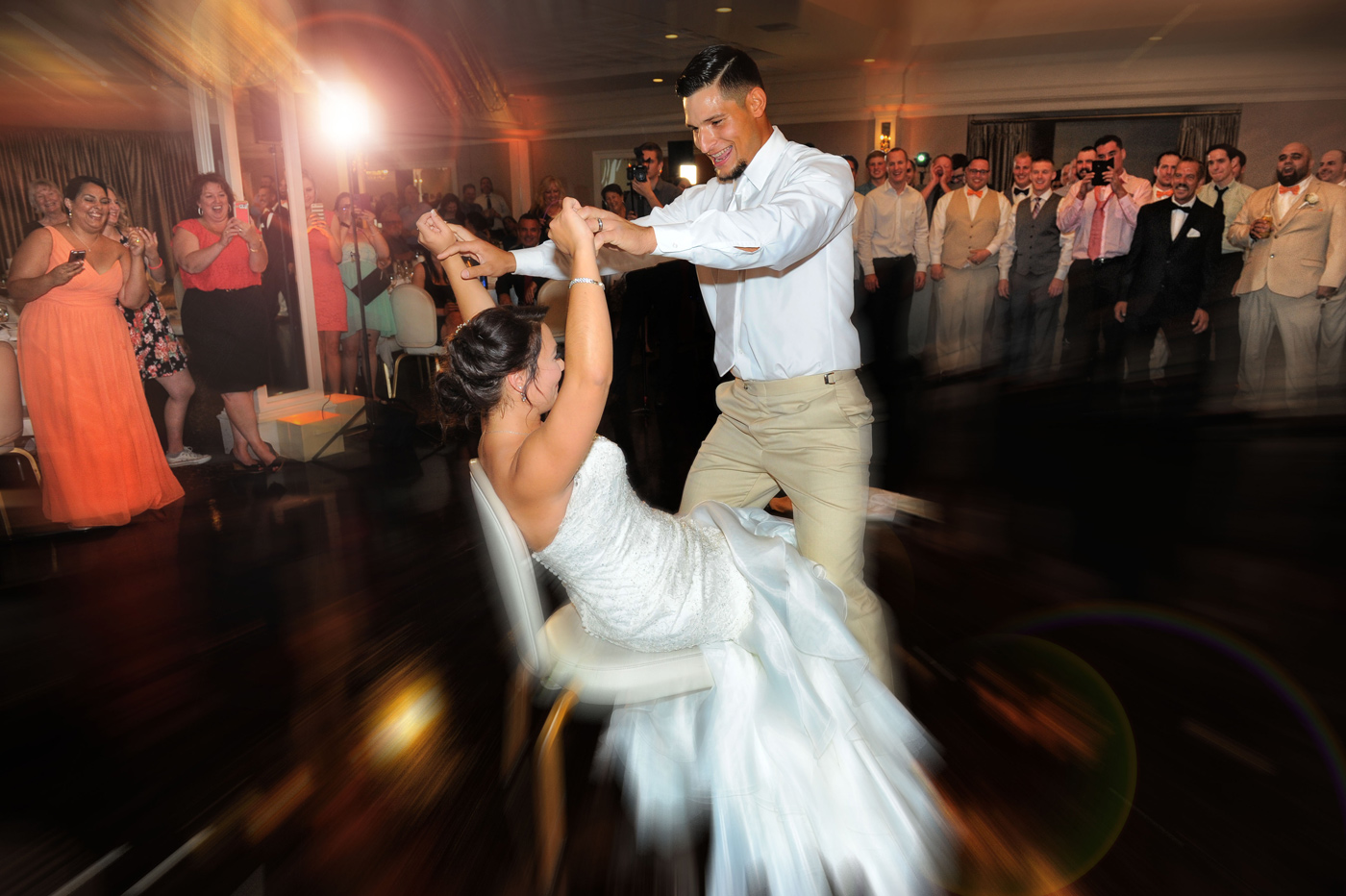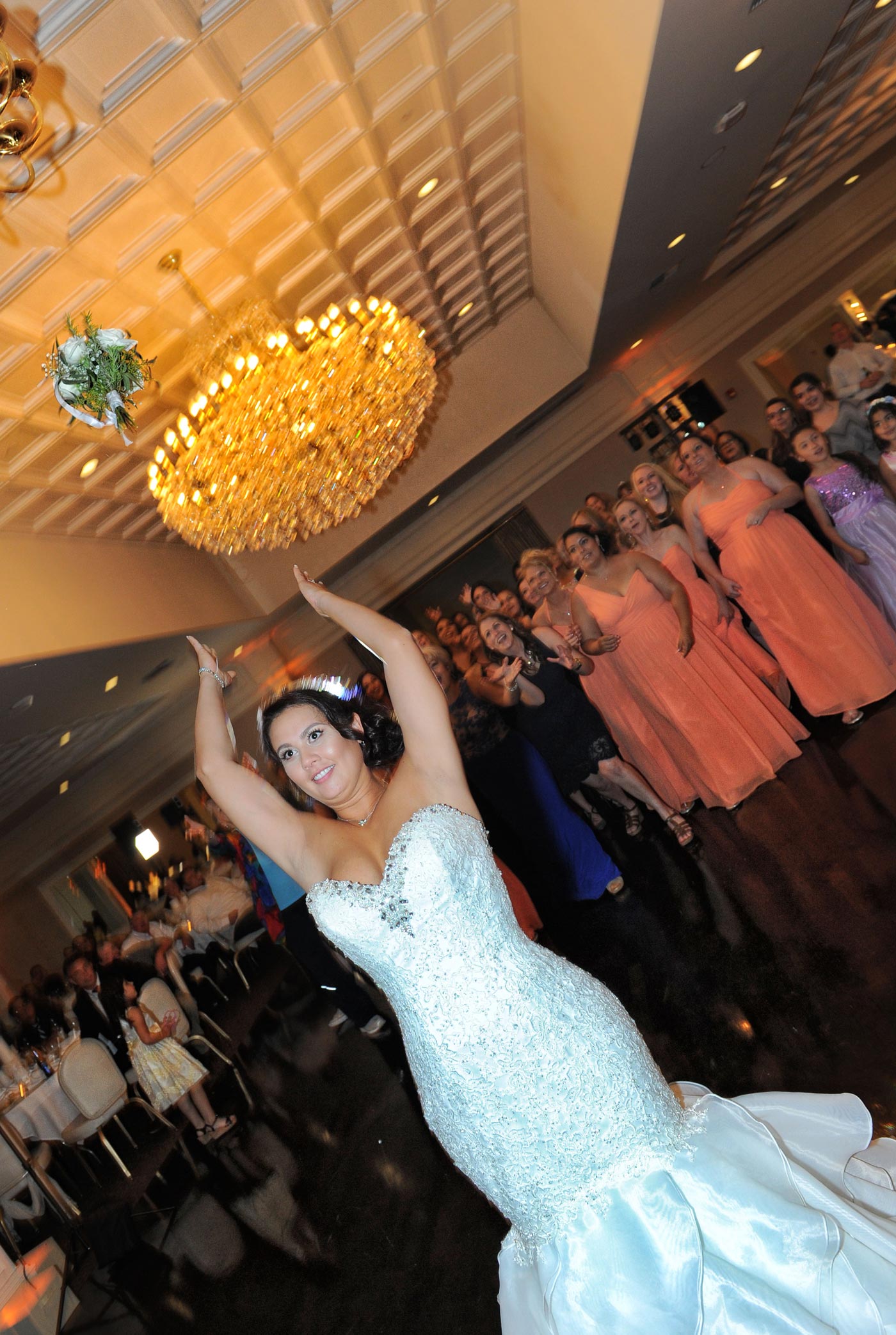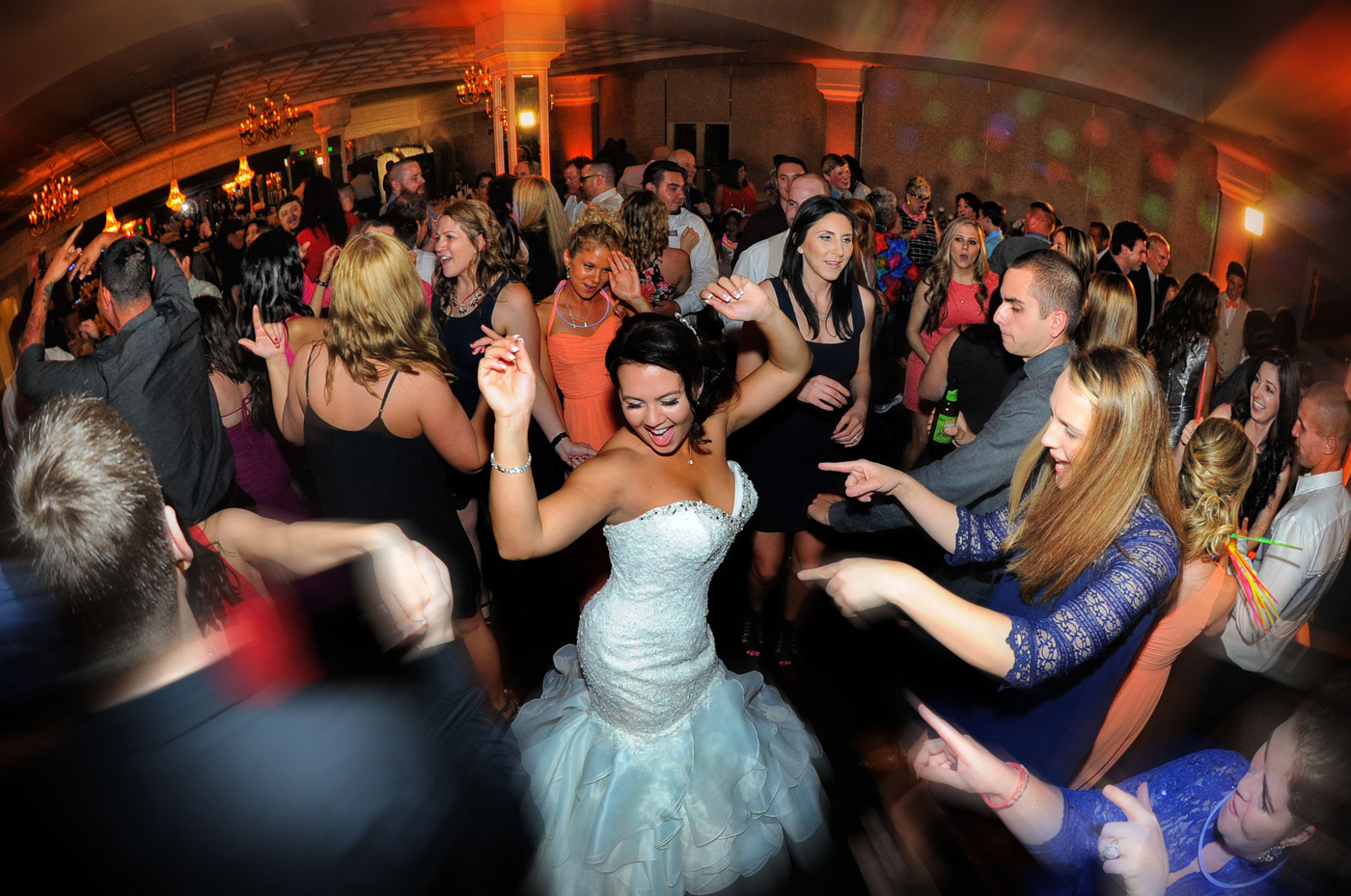 Any advice for other couples planning a wedding? Macee echoed the sentiments of almost every bride when she said "Don't sweat the small stuff – and even some of the big stuff. Everything will come together perfectly for your big day. Most importantly, enjoy every second of it."
A quick learner, Geoffrey had these wise words for future husbands: "She's always right, no matter what."
CEREMONY / RECEPTION SITE: Arden Hills Resort Club & Spa
PHOTOS: Amore Fine Art Photography
[CAKE] Timothy's Bakery [FLOWERS] Paige Ware [GOWN] Alfred Angelo [TUX] Men's Wearhouse [MAKEUP/HAIR] Susan Thomas & Abigail Gomenyuk [DJ] Function 45 [VIDEO] Splendent Films [INVITES] Wedding Paper Divas
.