From the moment you meet Rhett and Gina, it's obvious that they're a perfect match. In fact, they fit so well together it's hard to believe they almost let one another get away. While the couple first met and dated for about a year while studying at UCLA, they broke up and completely lost touch. Thankfully, years later, fate (with a bit of help from some savvy sleuthing skills on Gina's part) came to the rescue.
On her way to Las Vegas for a bachelorette party, Gina she heard through a mutual friend that Rhett would be there at the same time. Her interest in reconnecting was piqued and she began calling and texting his friends in hopes of getting Rhett's contact information. "Basically, she stalked me down like prey," jokes Rhett.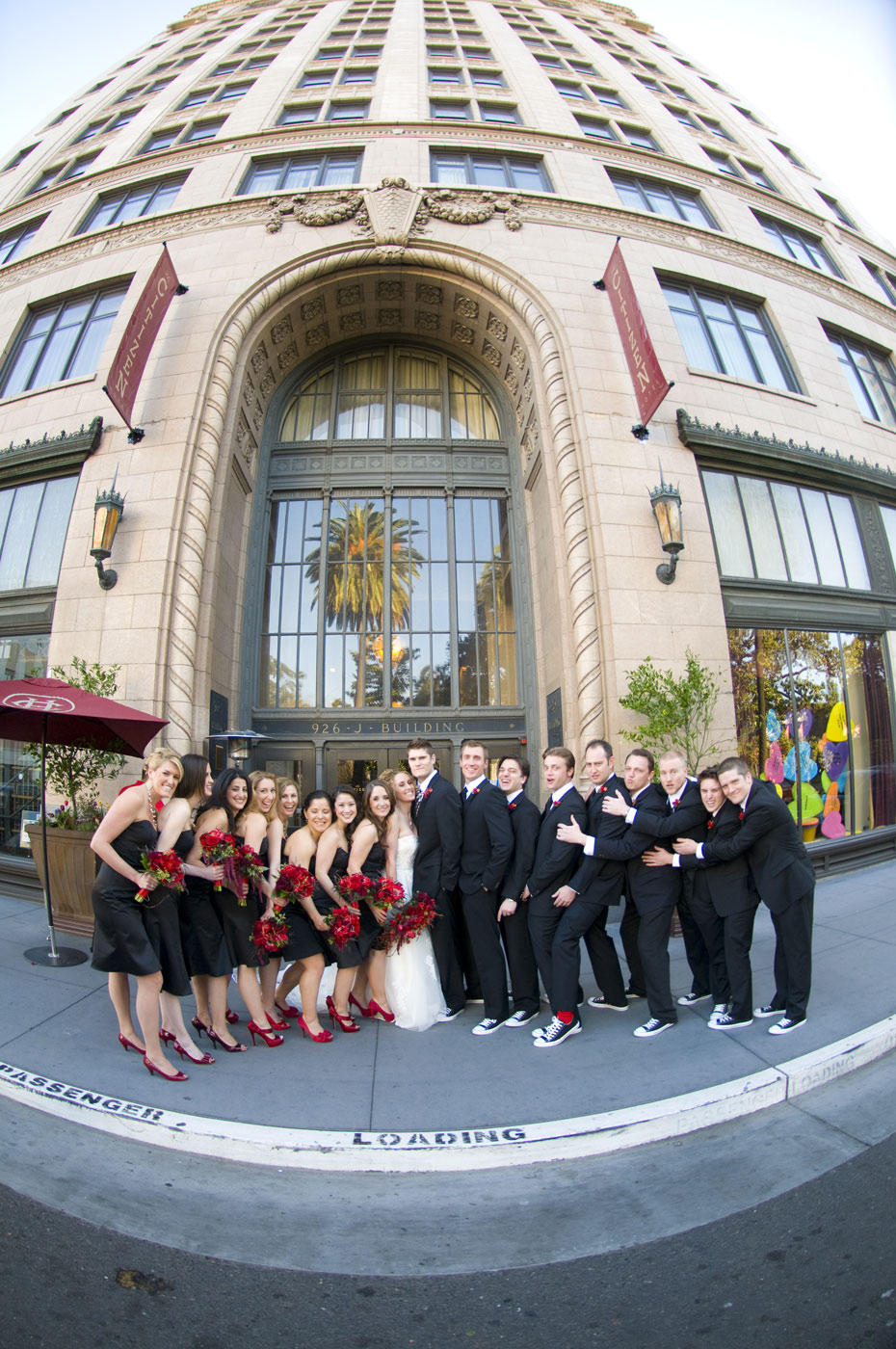 Finally, one of their mutual friends passed along his phone number to Gina. The two began texting and agreed to meet at the Venetian Hotel. The spark from their past was still alive and, by the end of the weekend, they'd agreed to keep seeing one another.
Interestingly, Gina and Rhett found their new relationship decidedly different from their previous one. The years in between had matured each of them and given them a new perspective on life, dating, and each other. "It was like two different relationships. The first one we were just kids, now we were older, better versions of ourselves," Gina explains. "But still, the same chemistry was there. I knew right away it could be something big," Gina says. "We got along really, really well in college but we were just kids then; we weren't ready for anything serious. But things were different now."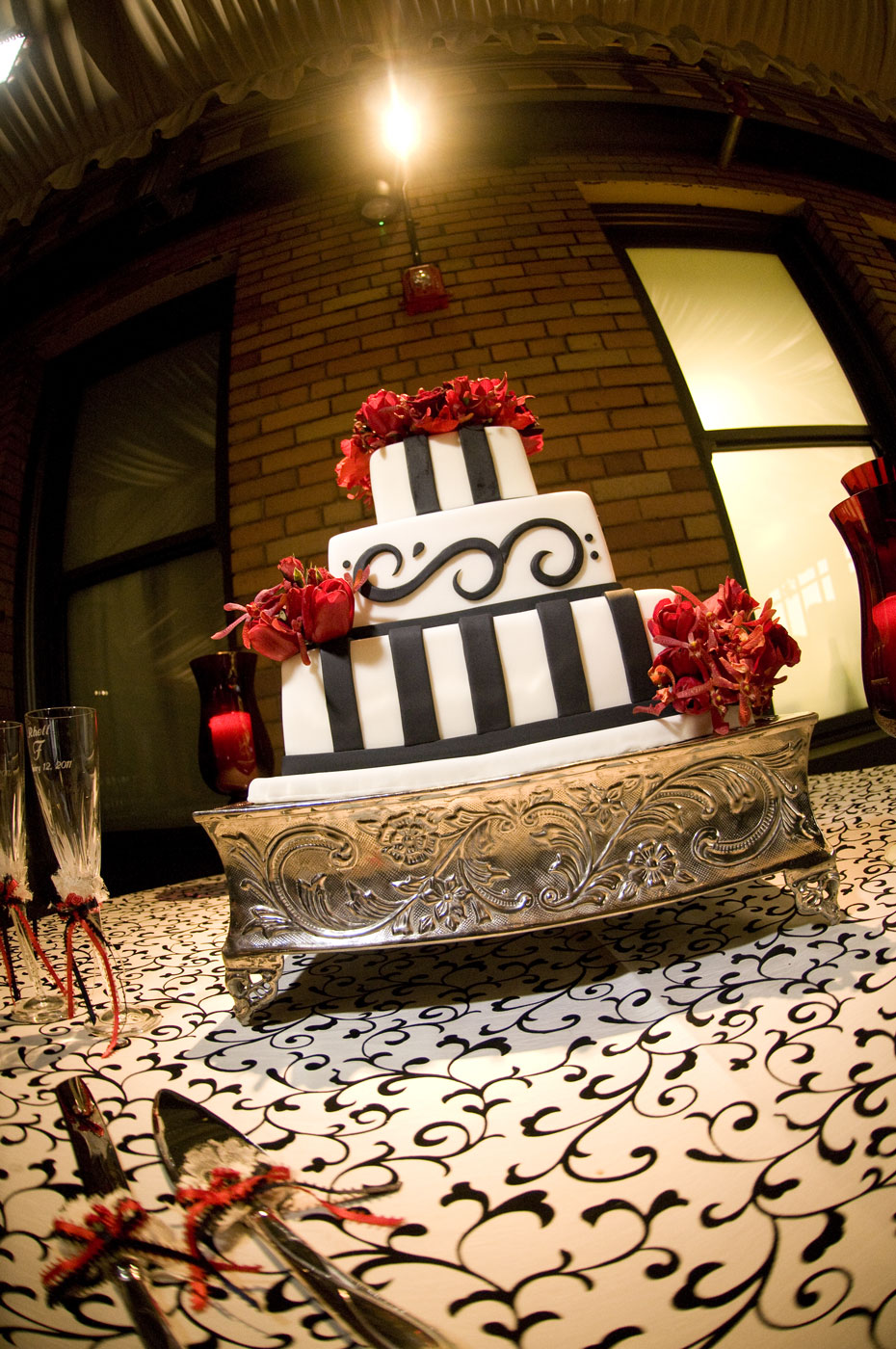 Then, just five months into dating, Gina graduated from medical school and moved to Sacramento to begin her residency at UC Davis Medical Center. The couple never viewed their long distance dating as an obstacle, but rather as an asset.
"Things just worked out perfectly, even with the distance," Rhett says. "It was very nice not to initially have the pressure of an in-town relationship where you need to see each other every day, but we still had someone to connect with every day. And it was a big deal to hang out because we had to travel; so that made it special."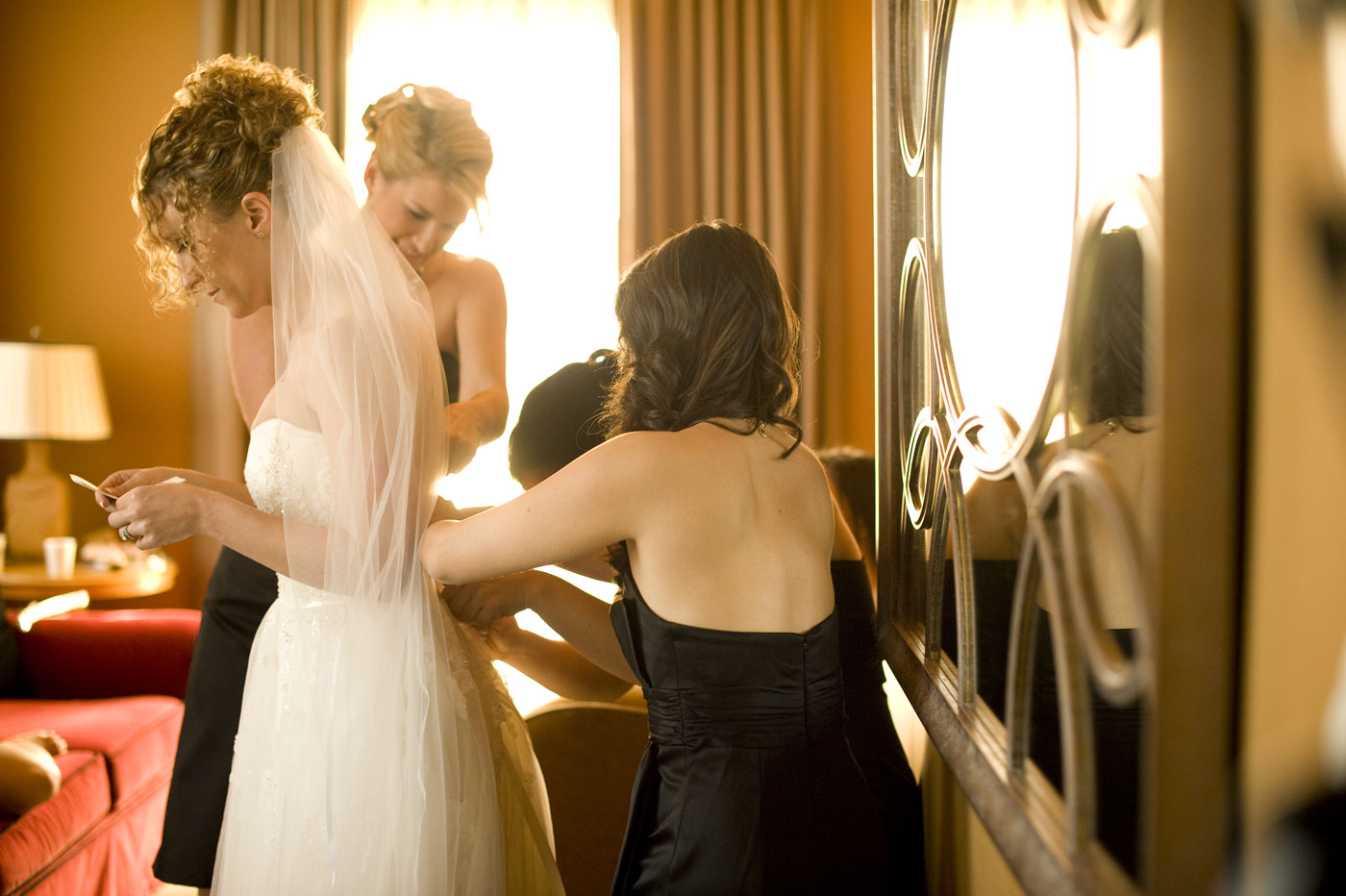 In addition to helping them appreciate their limited time together, Gina and Rhett found another benefit to the distance. "When we visited each other we had to stay together, so it was like short periods of living together…We really learned a lot about our compatibility," Gina says.
So, when Gina's roommate moved out, the couple decided the time was right to make a move. Two years into their relationship, Rhett moved to Sacramento to be with Gina. Right away, the couple knew it was the right step. They found living together amazingly easy and comfortable, more so than with many of their previous roommates. Plus, their opposites-attract temperaments made them a perfect match. Gina was working eighty hours a week at a stressful job, but Rhett's easy-going manner and independent personality didn't let the pressure rattle him – or their relationship.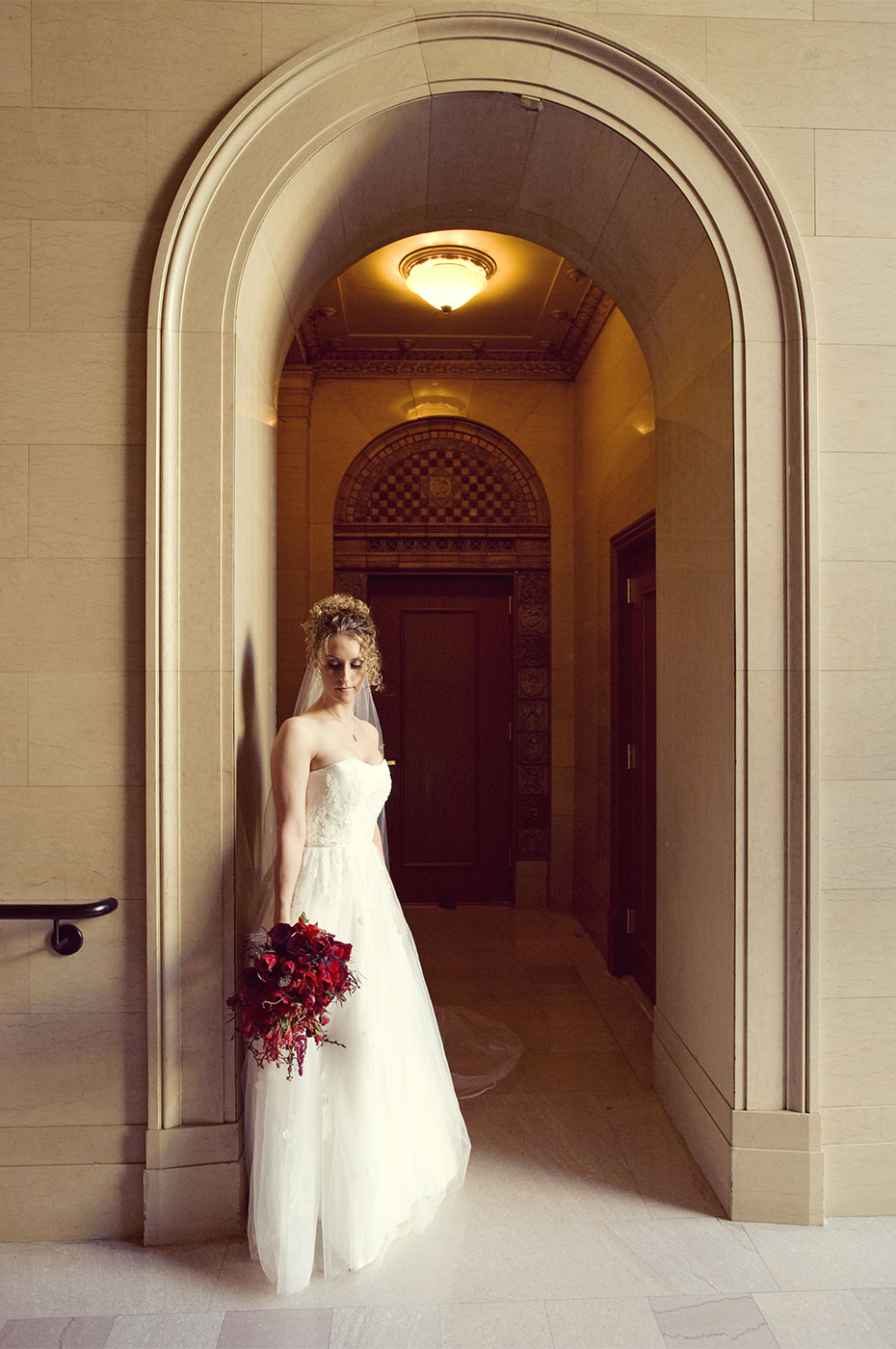 However, as their third year of dating approached, Gina began to get anxious. "Statistically, if a couple isn't engaged by the third year of the relationship, their chances of getting married go down significantly," she explains with a smile. "We were getting to that third year mark – it was do or die time!"
So after a proposal at the park that didn't go exactly as planned, but provides the couple with chuckles to this day, Gina and Rhett started planning their big day. "We knew that we wanted it to be a party and we wanted it to be fun," says Rhett. "Basically anything that is cheesy, we didn't do…We don't take ourselves too seriously and we didn't want our wedding to be overly serious either."
Gina and Rhett set about creating a wedding that was a perfect reflection of themselves – unique, stylish, and unabashedly entertaining. Every element, from tongue-in-cheek Save-the-Dates featuring a photo of Gina's engagement ring strategically displayed with a certain finger gesture, to a reading of Adam Sandler's quirky but romantic ballad, "I Wanna Grow Old With You", was uniquely Gina and Rhett.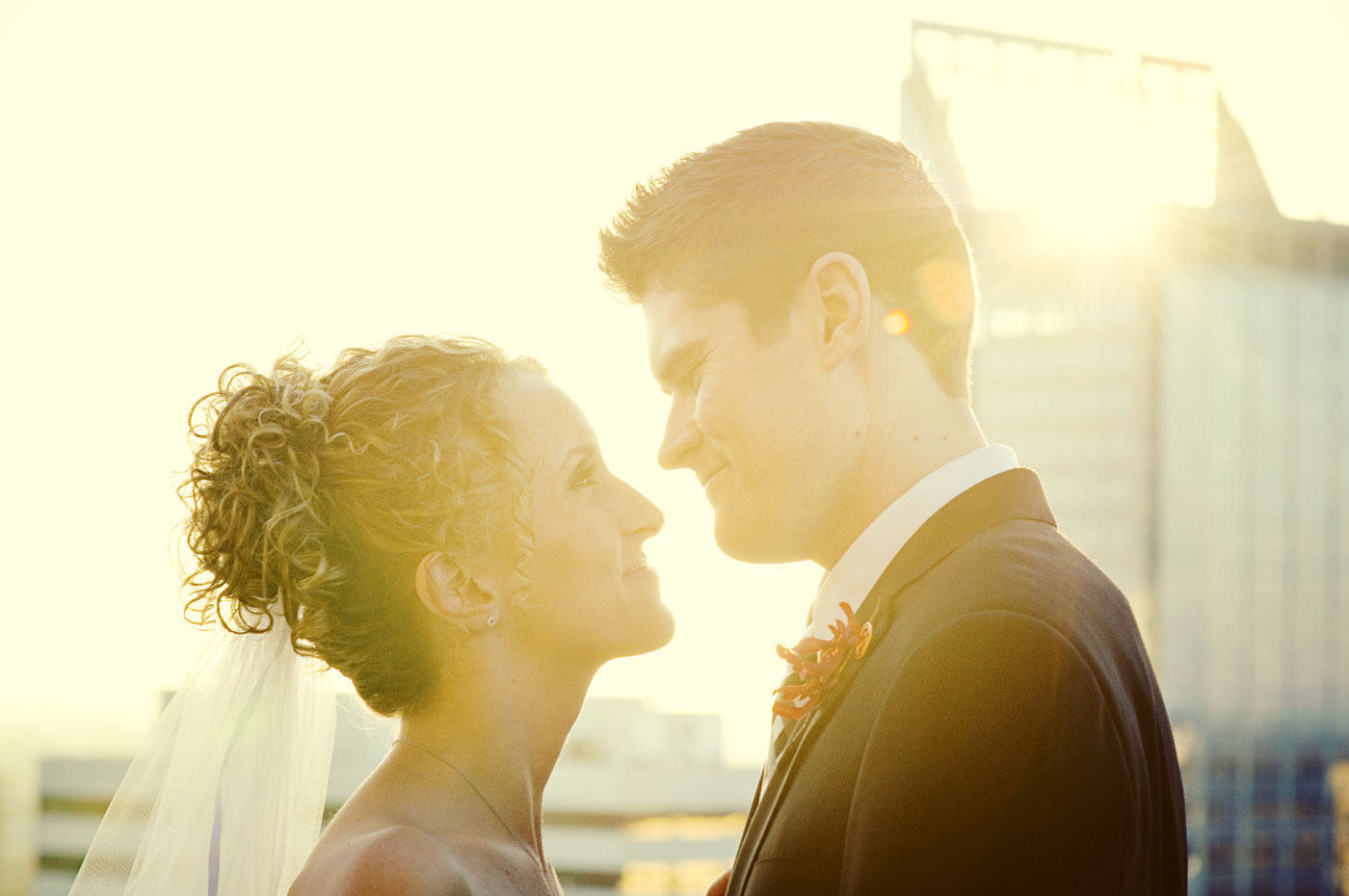 Still, the couple balanced the sincere with the silly. They wrote their own heartfelt vows and paid homage to their family by displaying family wedding photos at a heritage table outside of the ceremony. Rhett's groomsmen wore red socks with their tuxedos in tribute to his grandfather, and Gina's Maid of Honor, her sister, made a toast so touching it inspired a teary, group family hug while guests raised their classes to cheer.
Offbeat? Sure. Untraditional? Yes. But the blend of unusual and unexpected combined perfectly with the genuine sincerity of Rhett and Gina's commitment to make the wedding an instant, modern classic. "It really was perfect," Gina remembers. "I didn't expect it to look so beautiful, to turn out so well, to go so smoothly, but it did. It was even better than I expected."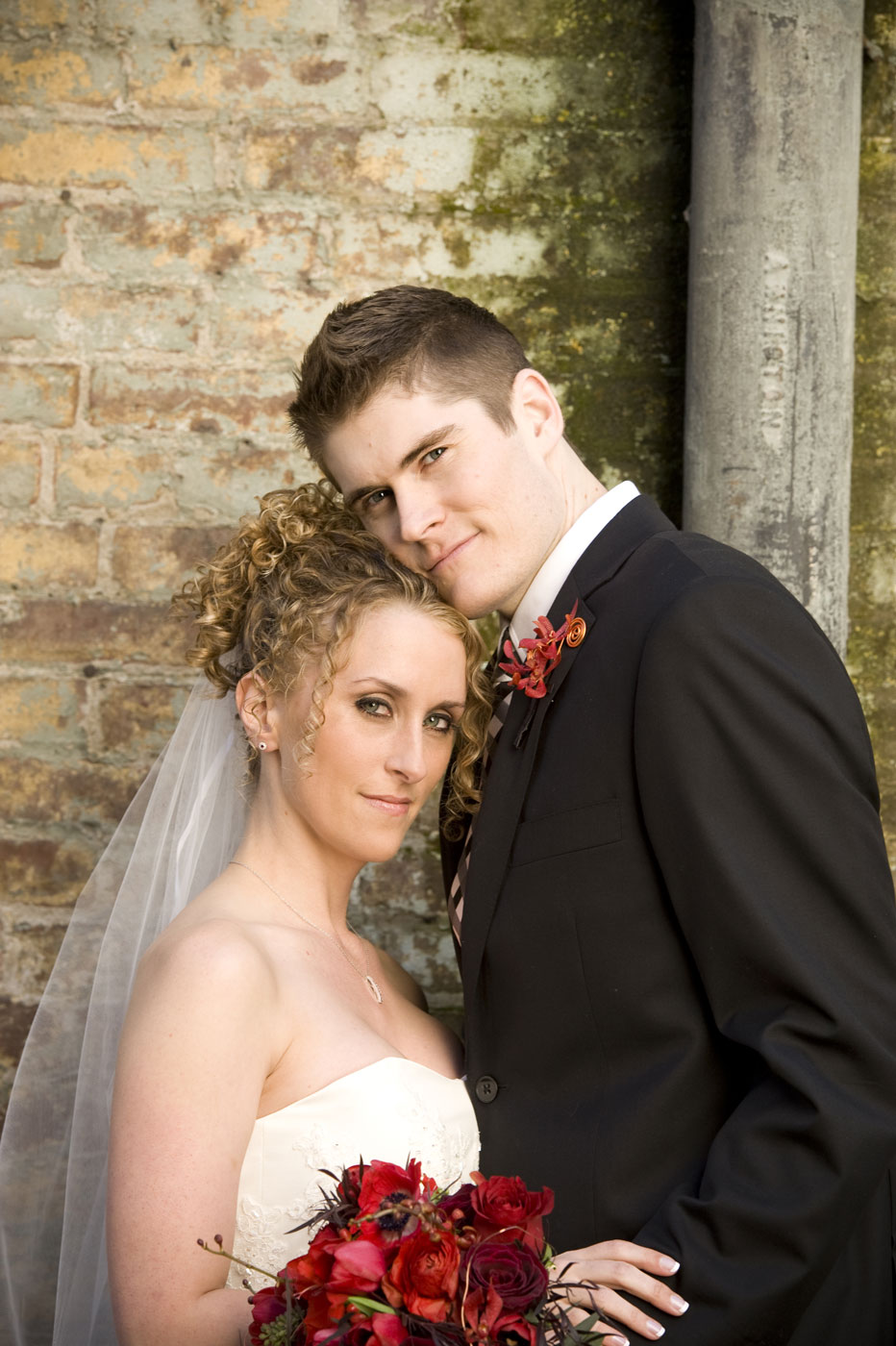 Photos: True Love Photo