When Kayla & Christopher met, the attraction was instant. Kayla just had to meet the tall, handsome guy with the great tan and cute smile who showed up at the party. And once he looked her way, Christopher could tell that he had caught Kayla's eye. It was obvious that they had to connect.
Kayla and Christopher were students at Chico State at the time. Coincidentally, they were both from Sacramento, were studying in similar fields, had both applied to the same colleges and had chosen Chico because they loved the town.
So in retrospect, this matchup seems inevitable. Kayla remembers, "At first, it was mostly physical attraction. We hung out for a couple of hours and really hit it off!" And Christopher says, "I never expected it to grow into the love we have today. I'm very thankful for that night!"
Five years later, the couple had moved back to the Sacramento area, bought a house and were enjoying life together with their two dogs. On a weekend trip to Tahoe, they went on a hike to Horsetail Falls. Kayla picks up the story: "I knew something was up when he said he wanted just us two to go, because we normally hike with friends. I had a feeling that he planned to propose, so I kept checking his pockets to see if I could detect a box, but I didn't see anything."
"After a tough hike we finally made it to the falls. While I was catching my breath and enjoying the view, Christopher dug around in his backpack for his camera. I didn't notice that he had grabbed something else until he produced a ring box, and proceeded to propose on one knee in front of the waterfall. I was completely speechless. I kissed him, crying hysterically, until he said, 'You have to say something!' because I had forgotten to say yes!"
So how did the wedding plans come together? Well, it was time to get friends and family involved.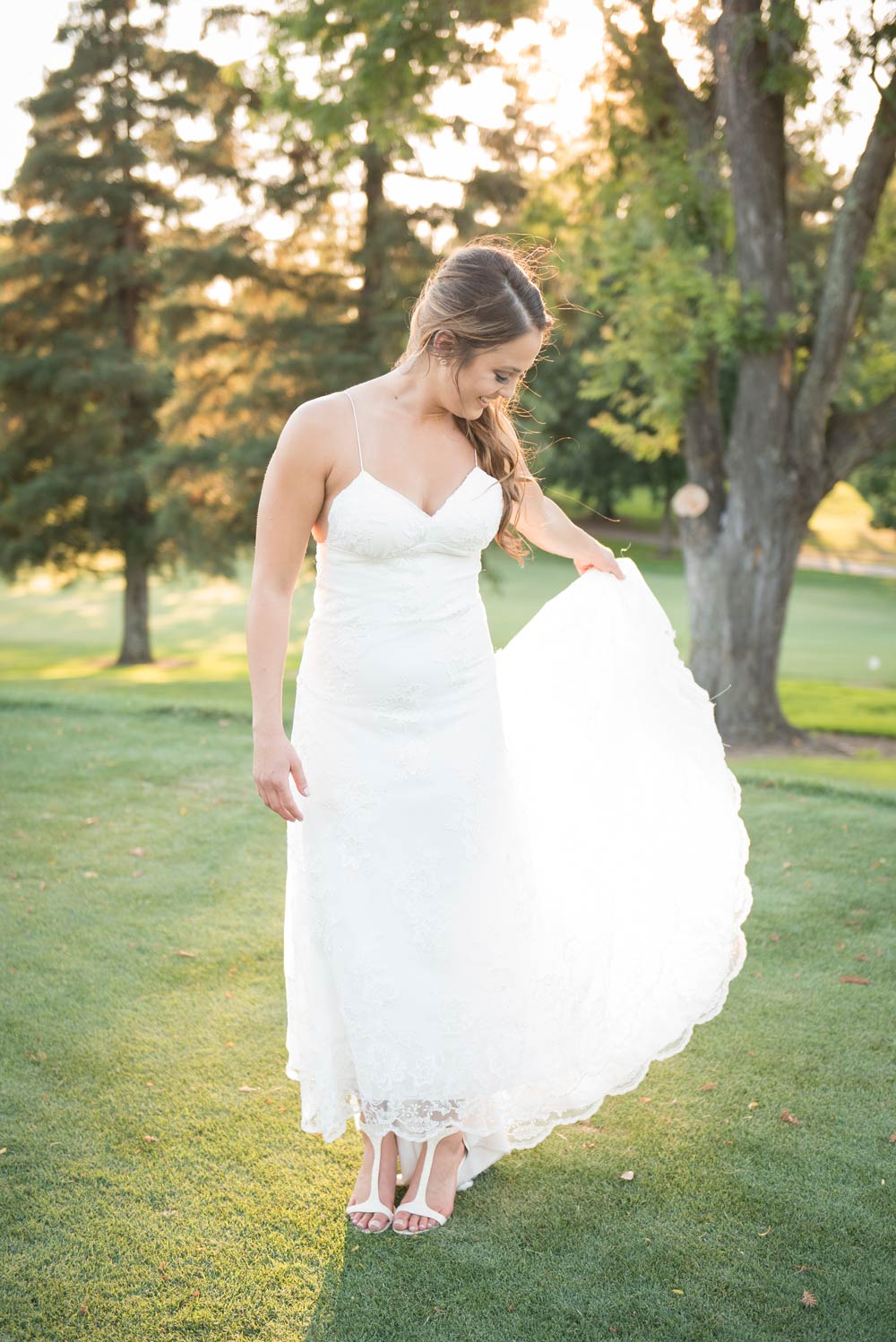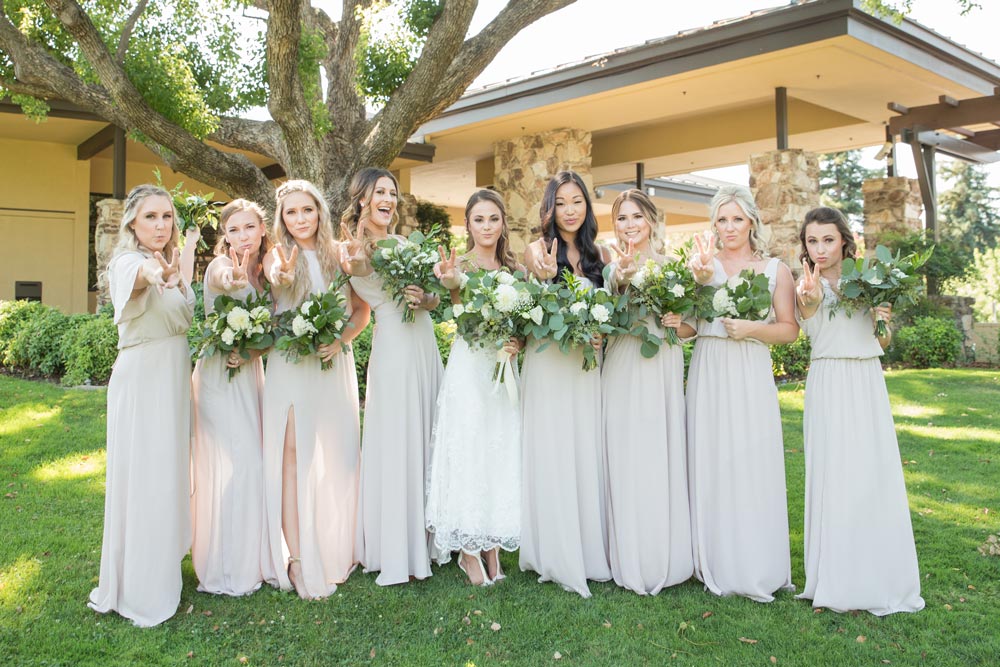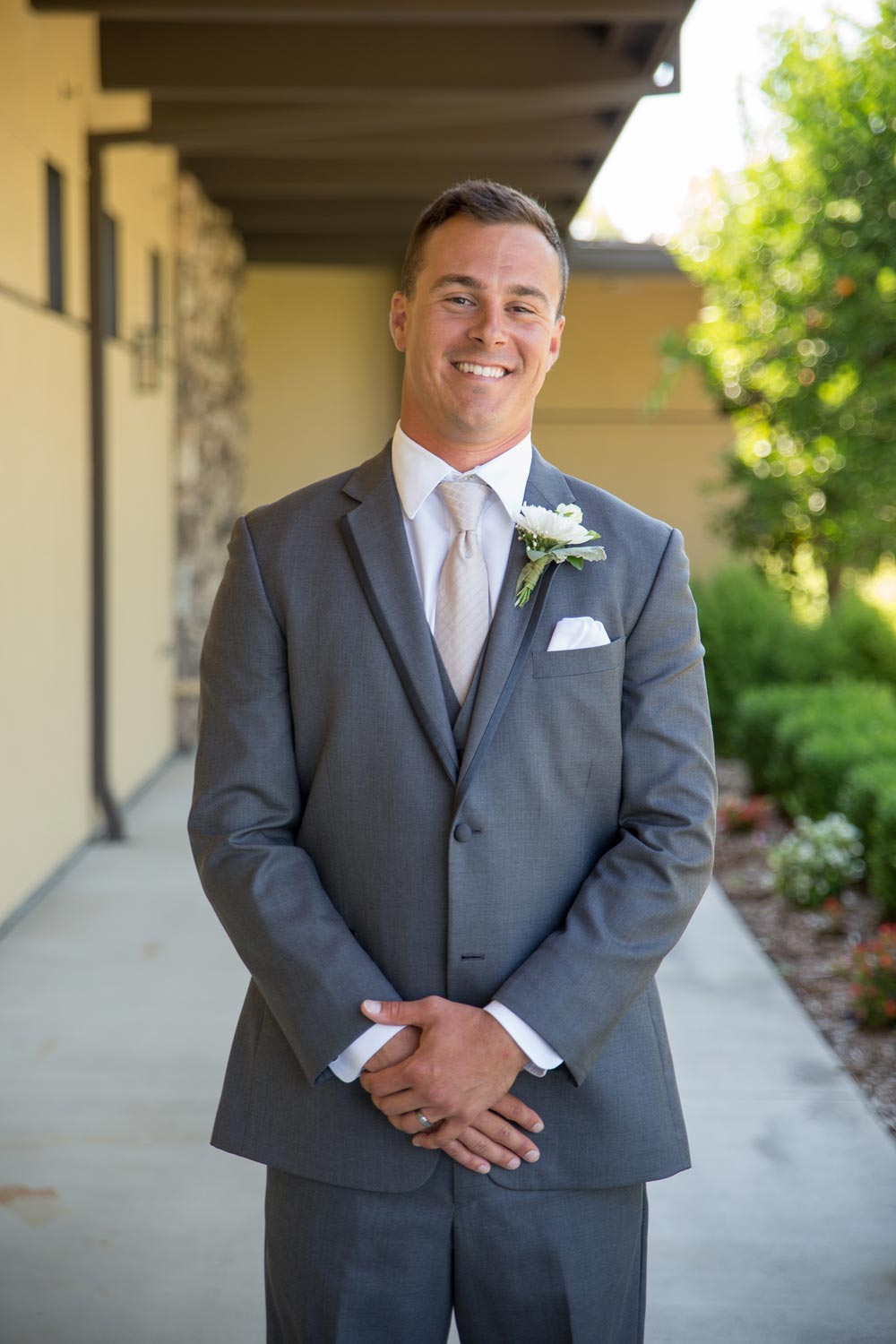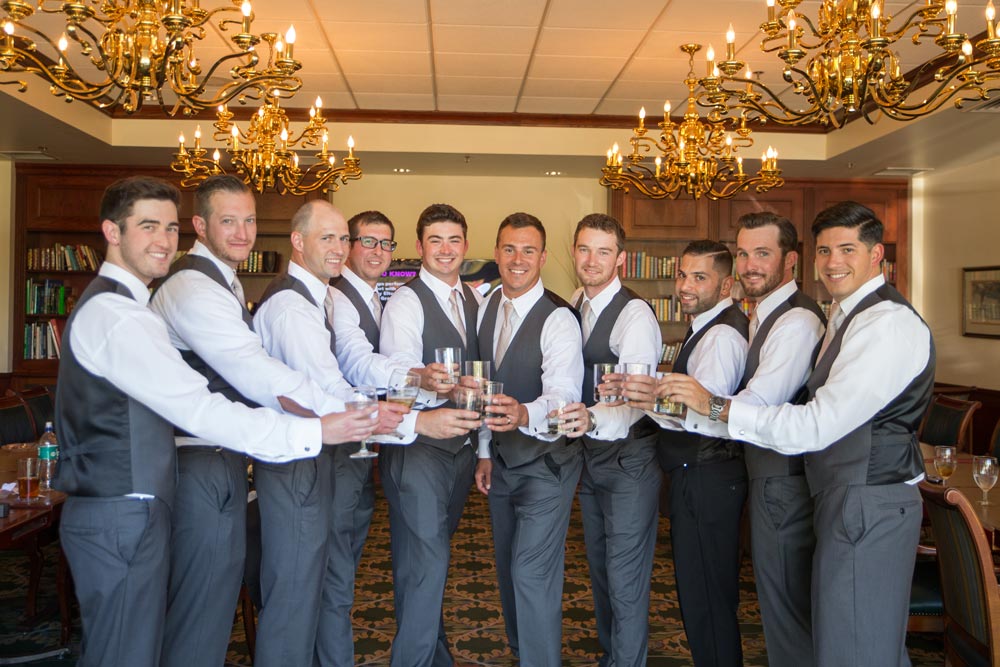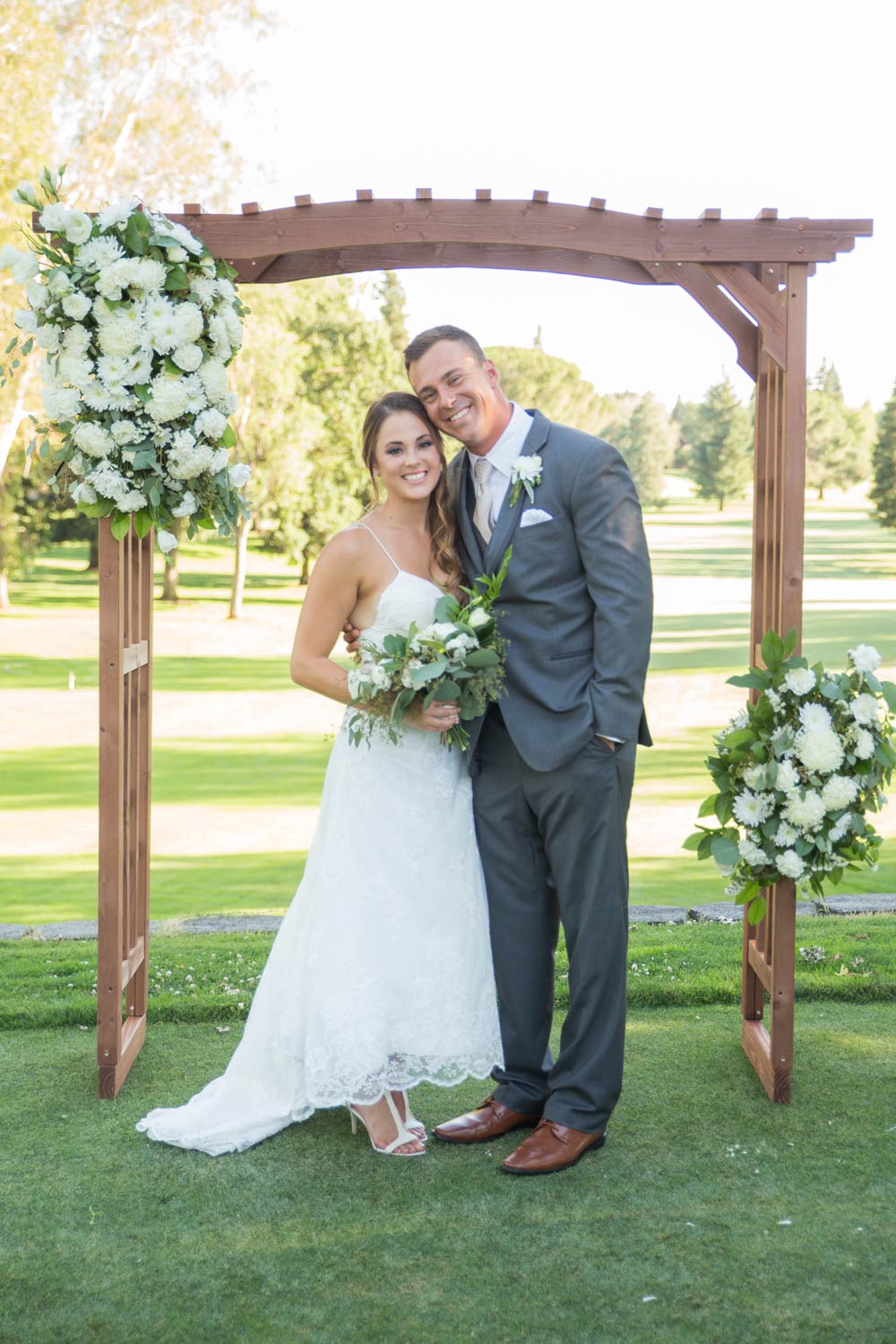 This isn't a story we hear too much nowadays, but Kayla's mother made her dress. "My mother has been a seamstress her whole life, but she had never done a wedding dress. She bought silk and lace and compiled two patterns together to make the dress I wanted. We did fittings for six months, and it turned out absolutely gorgeous. I couldn't have worn anything more perfect!
Mom wasn't the only family member to assist the bride in looking her best. Kayla explains, "I don't wear a lot of jewelry, but my grandmother gave me her beautiful pearl earrings for my wedding day. She is a big part of my life and having a piece of her with me while I walked down the aisle meant so much." Chris's sister even participated by doing Kaylas's makeup.
Chris's best friend stepped up to play officiant. Kayla recalls, "After getting engaged, we were discussing who was going to play what role in the wedding, and I suggested his friend Arian could marry us. Chris looked at me like he was thinking the same thing. They were friends since they were five years old, and Arian has become one of my best friends too."
It seems that this was a good choice, as this first-timer wrote a touching speech that made them both cry! But Chris turned tears into laughter when Arian was having the couple repeat vows after him, and he stuttered, saying "I p-p-promise to." Chris repeated exactly how he said it, stutter and all, which got chuckles out of everyone.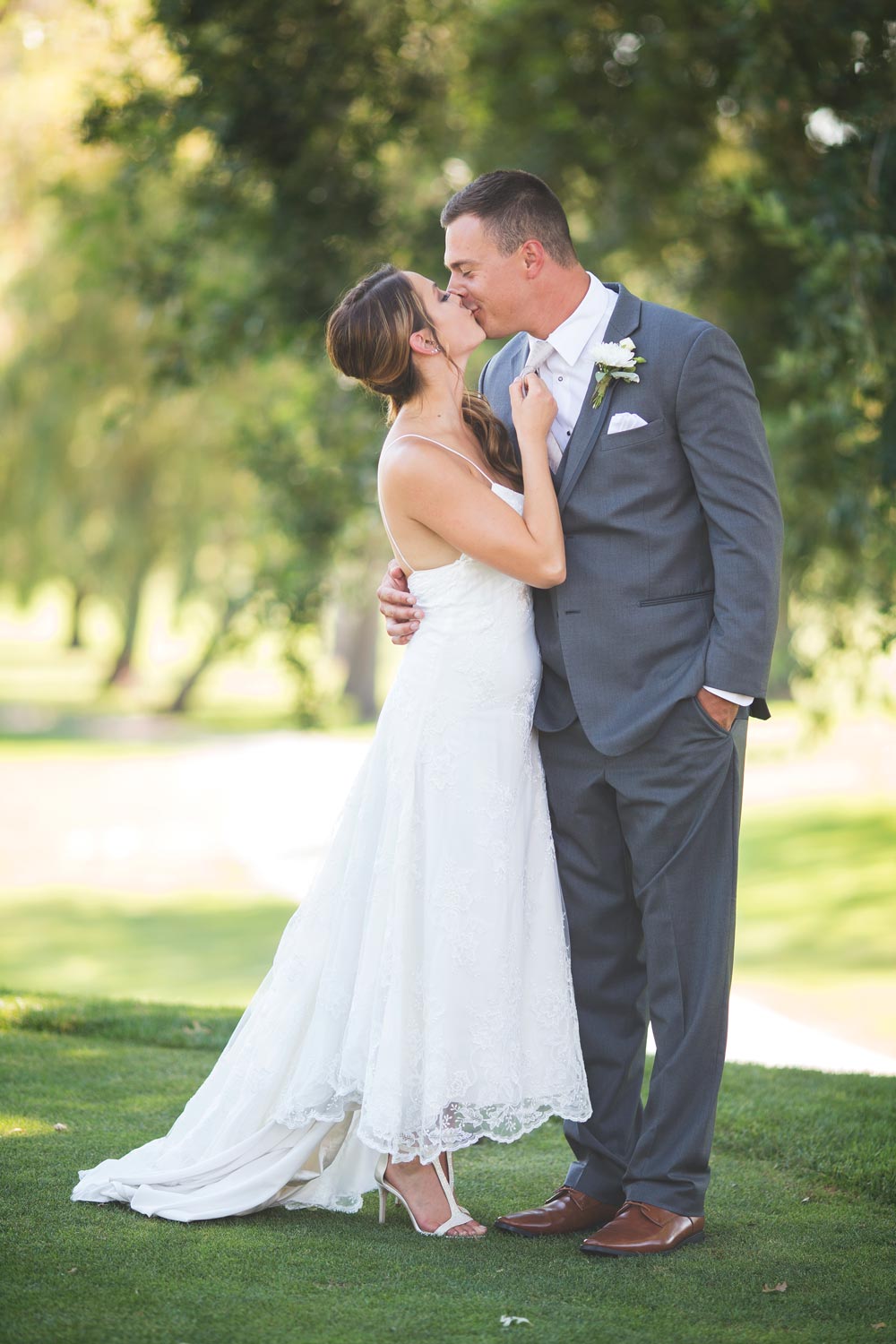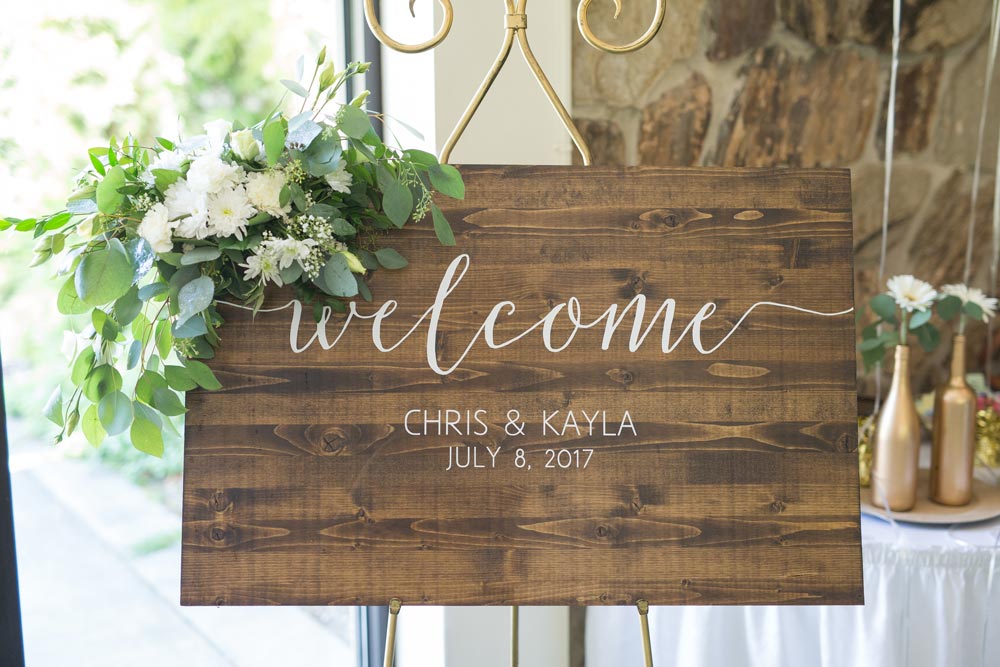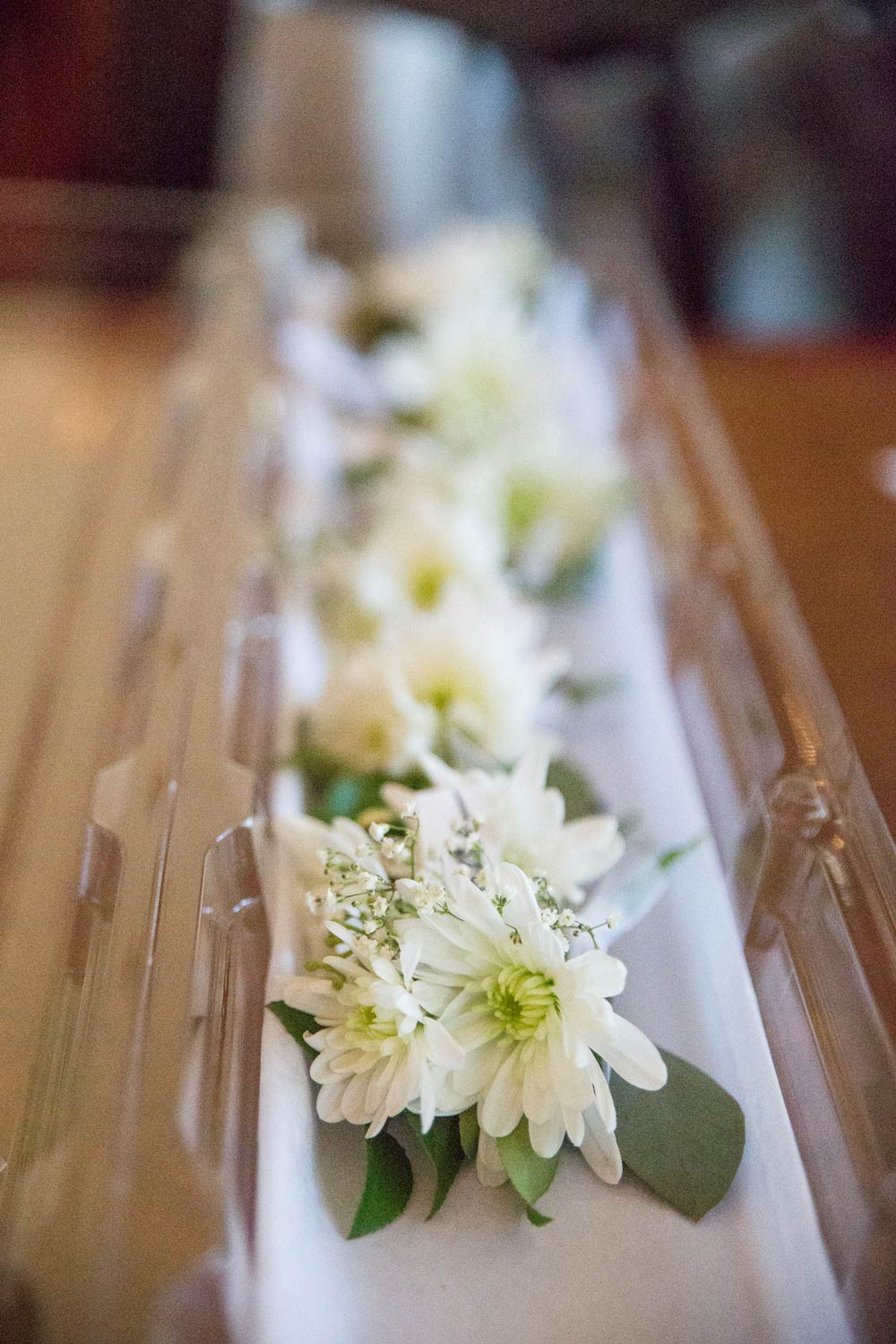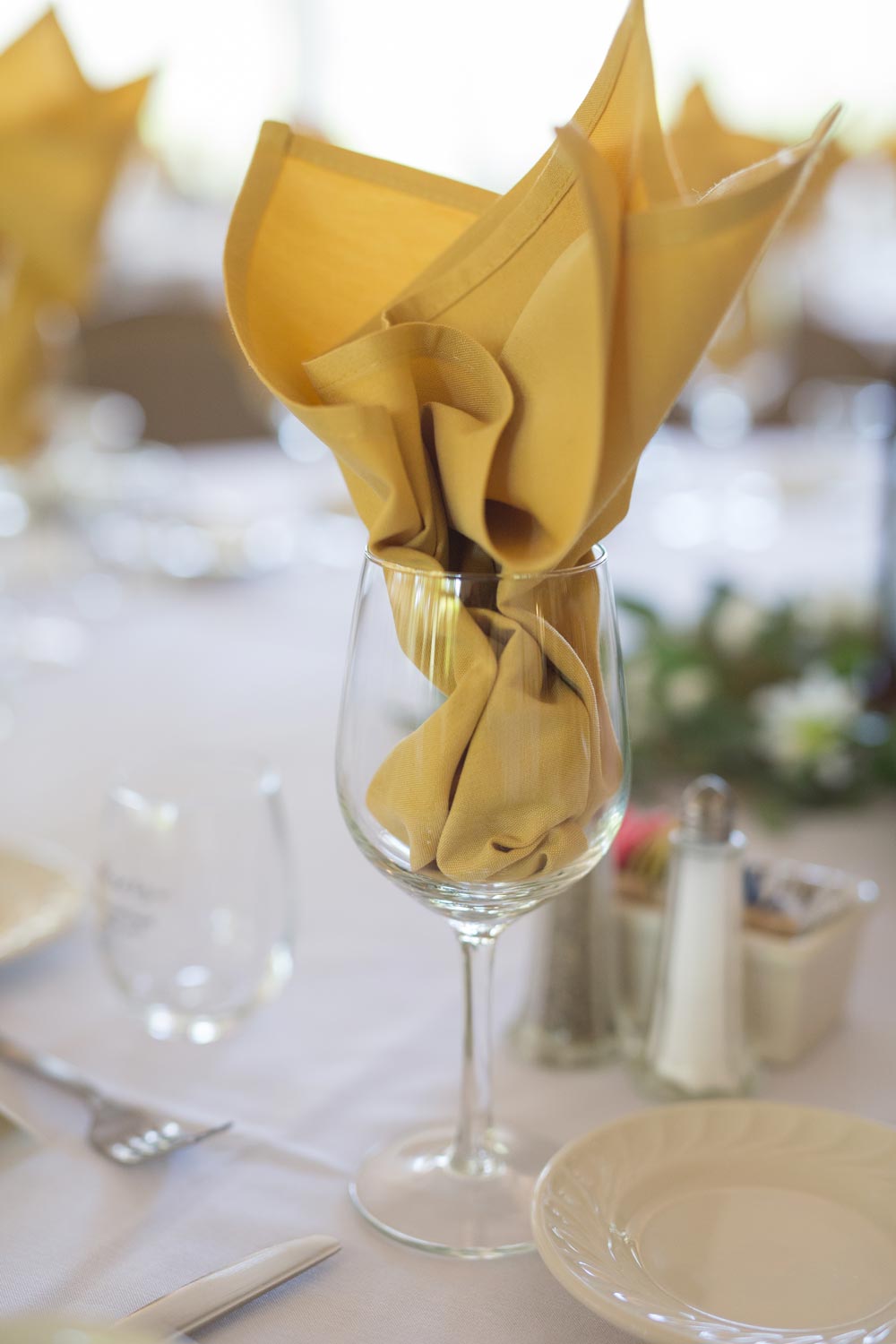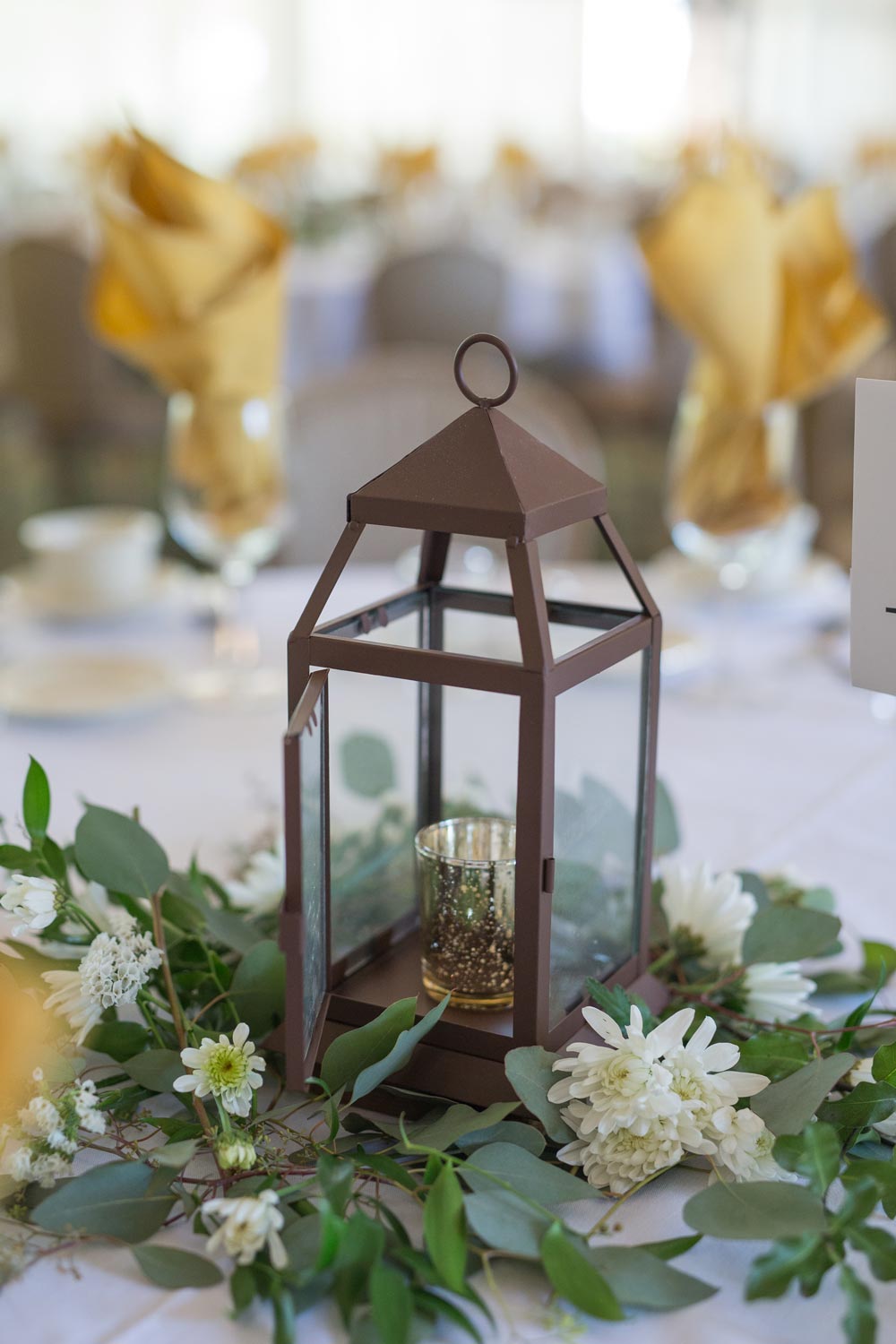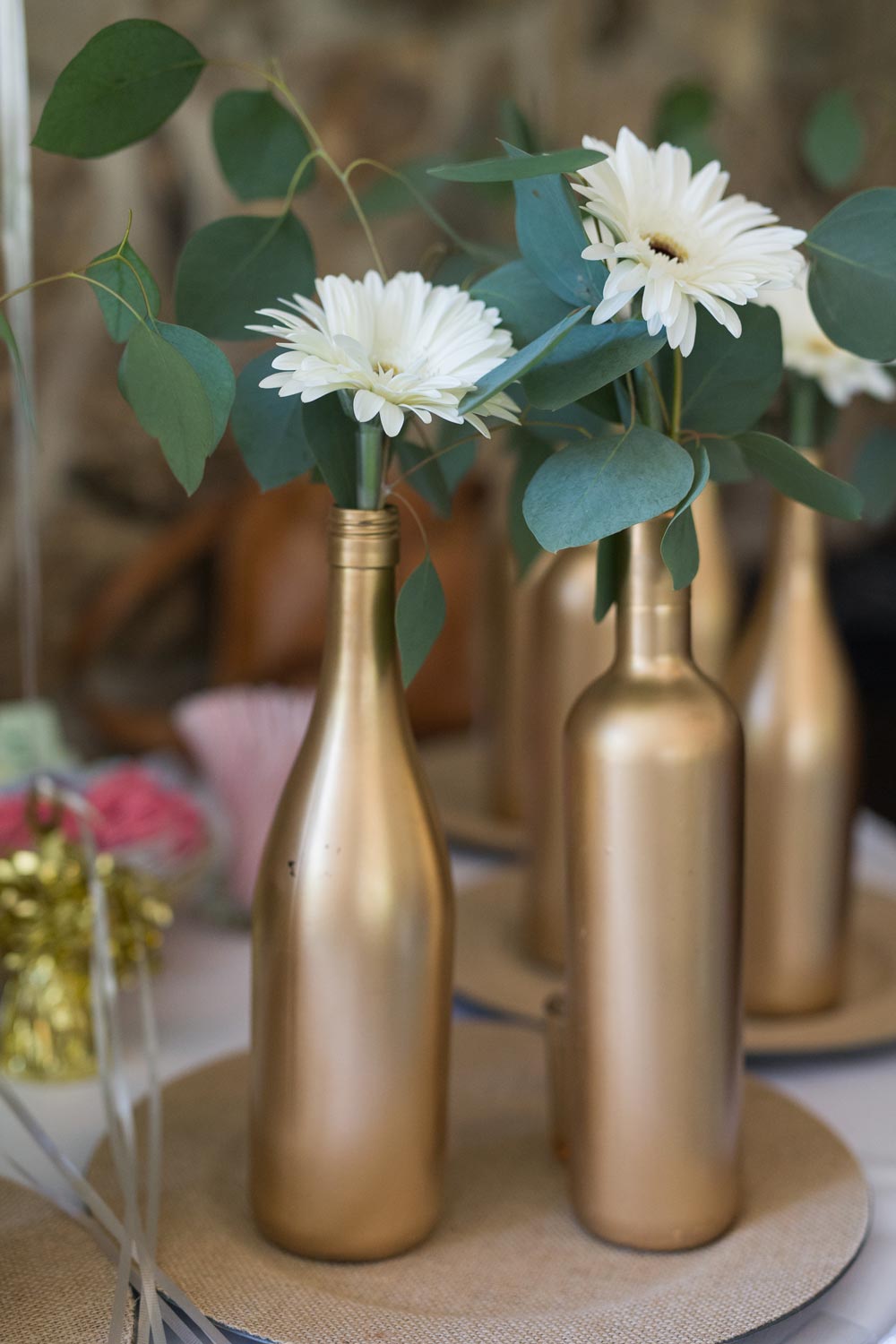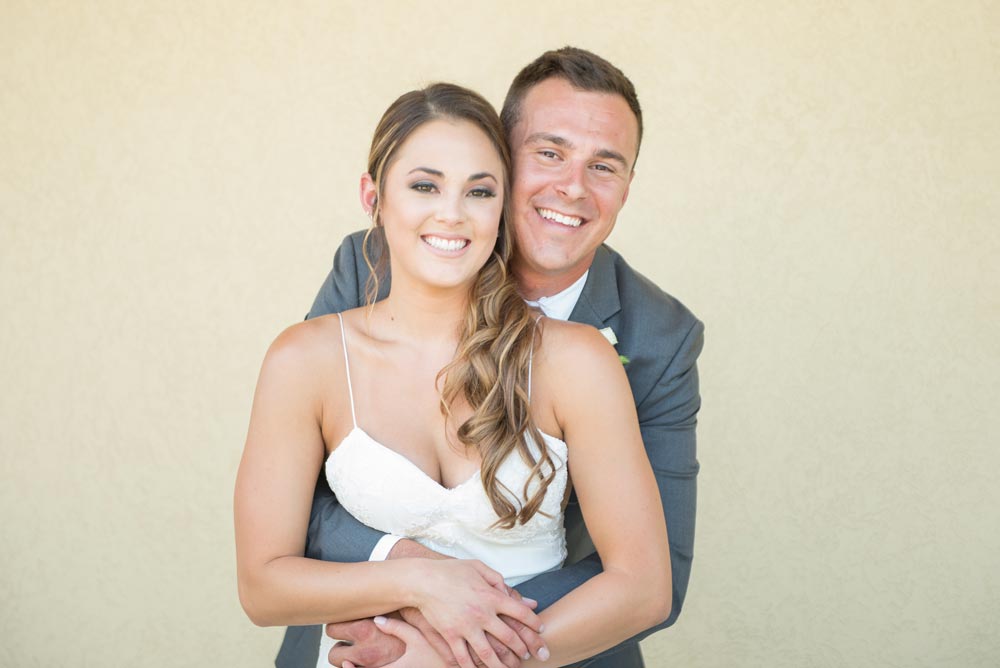 Simple and classic was the desired look for this wedding, so the couple went with white, gold and greenery, with a variety of all white flowers in the table decor, bouquets and boutonnieres, and for the arch.
A delicious dinner led to yet more contribution from family and friends: a wedding cake for the couple made by a close friend of Kayla's mother, and cakes for the guests made by Chris's niece.
As Kayla tells it, "My mom's friend made my graduation cake in high school and it was perfect. Chris and I aren't big on cake, but we LOVE a good cheesecake so that's what she made. Chris's 14 year old niece offered to make sheet cakes for the guests. She pulled it off with only one practice round!"
When it came to capturing the day for posterity, the couple did the smart thing by not relying on family: they hired a pro. Chris Moriarty came recommended by Chris's brother. Kayla gushed, "Chris was great! He was so easy to work with, and was really good at directing people during the wedding. The pictures turned out gorgeous, and they were edited so quickly! He is definitely someone that is passionate about what he does!"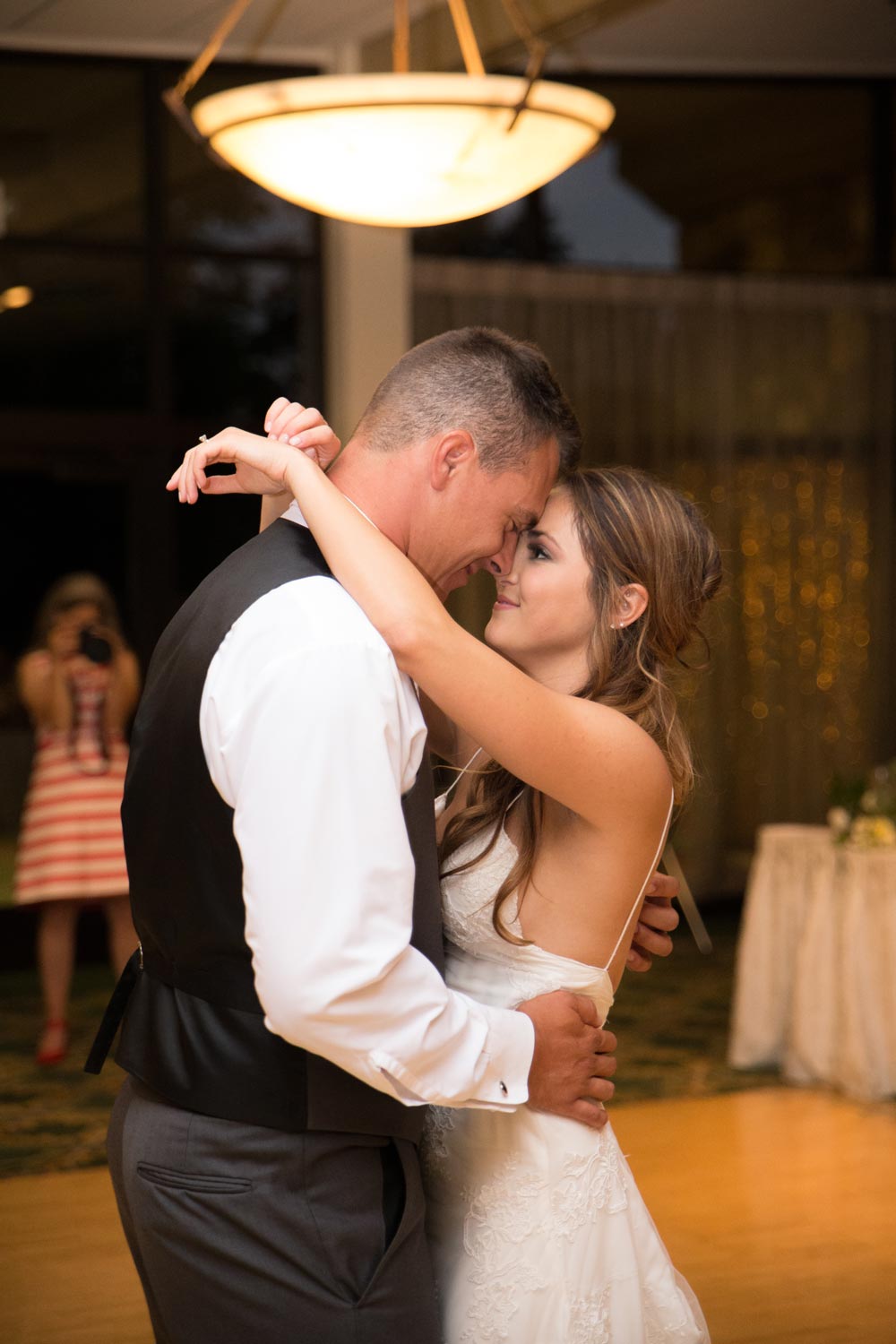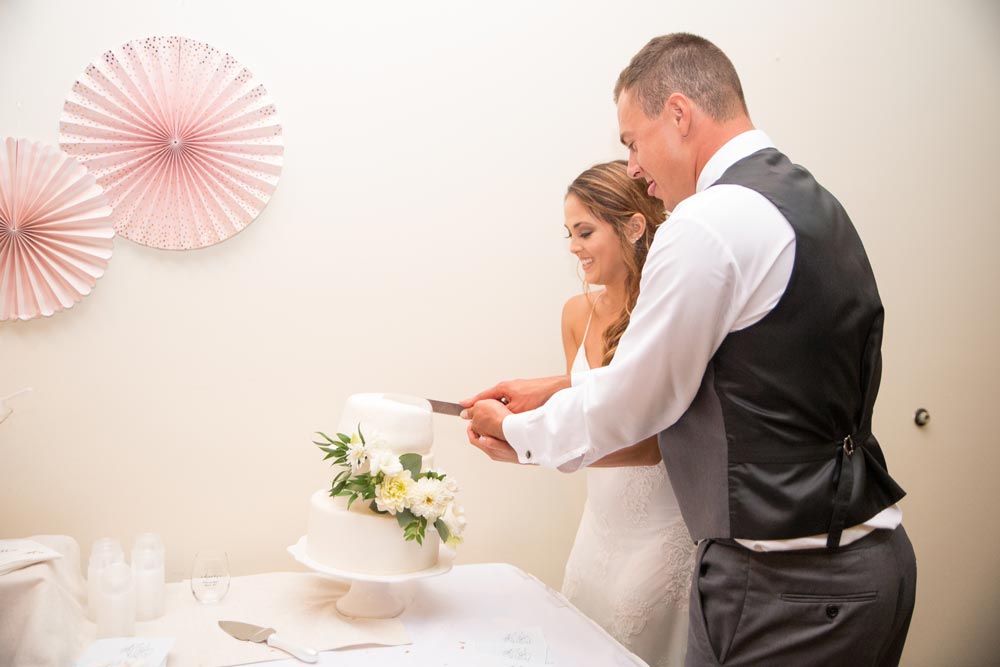 In the end, the couple will remember having everyone they love in the same room at the same time. "We really enjoyed every moment, from getting ready with our friends, saying our "I do's", to dancing the night away! I can't imagine a more perfect day." says Kayla, while advising other brides: "Don't stress, everything will turn out perfect! Try and soak up as much as you can, because the day flies by!" Christopher agrees: "Be engaged in helping with wedding plans, but know when to step back. On the day of the wedding, take it slow and enjoy every moment. It will be one of the best days of your life!"
PHOTOS: Chris Morairty Photography
[ceremony/reception/catering] Northridge Country Club [rentals] Celebrations [flowers] G Rossi Florist [formal wear] Men's Wearhouse [entertainment] Stewart's DJ [invites] Wedding Paper Divas