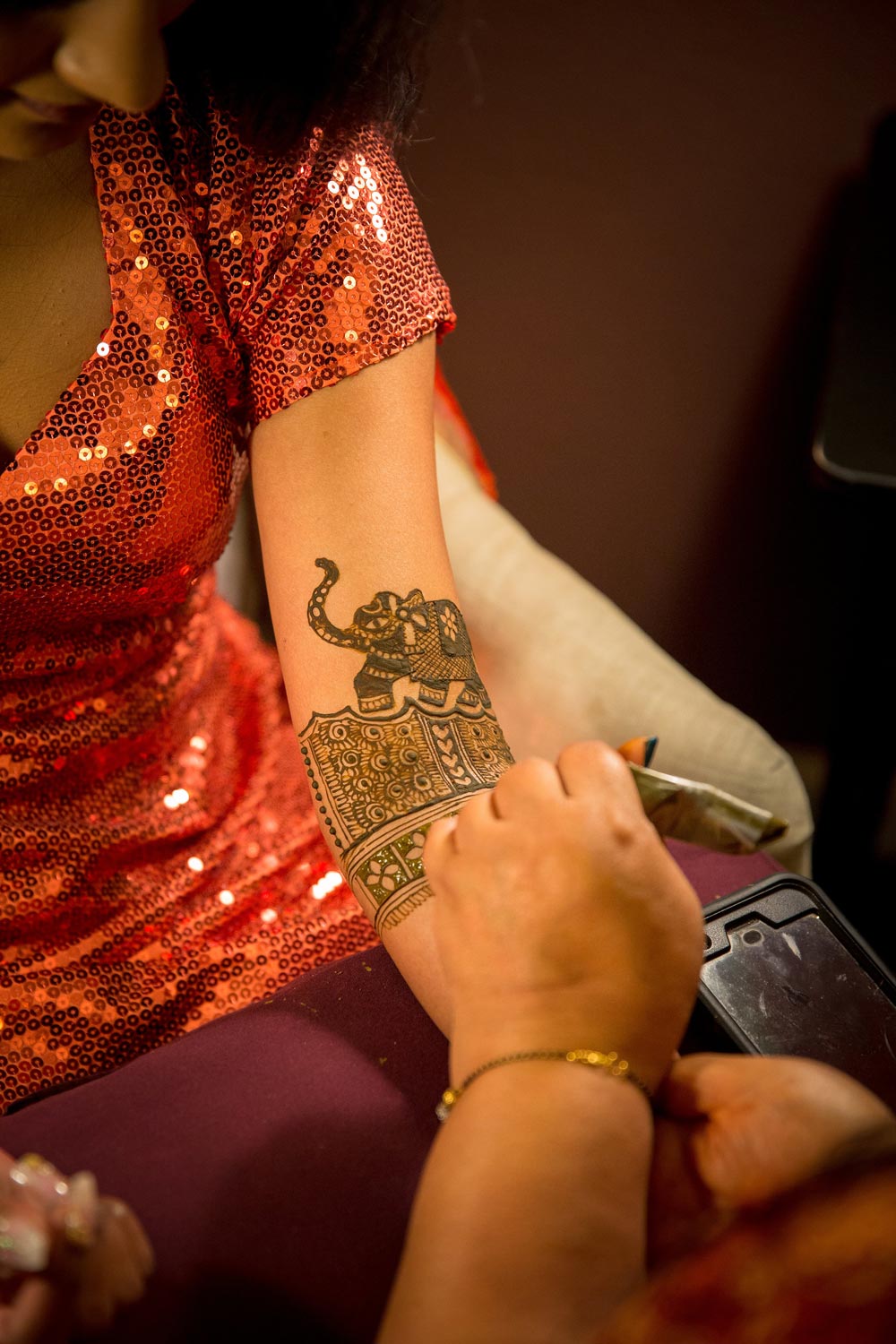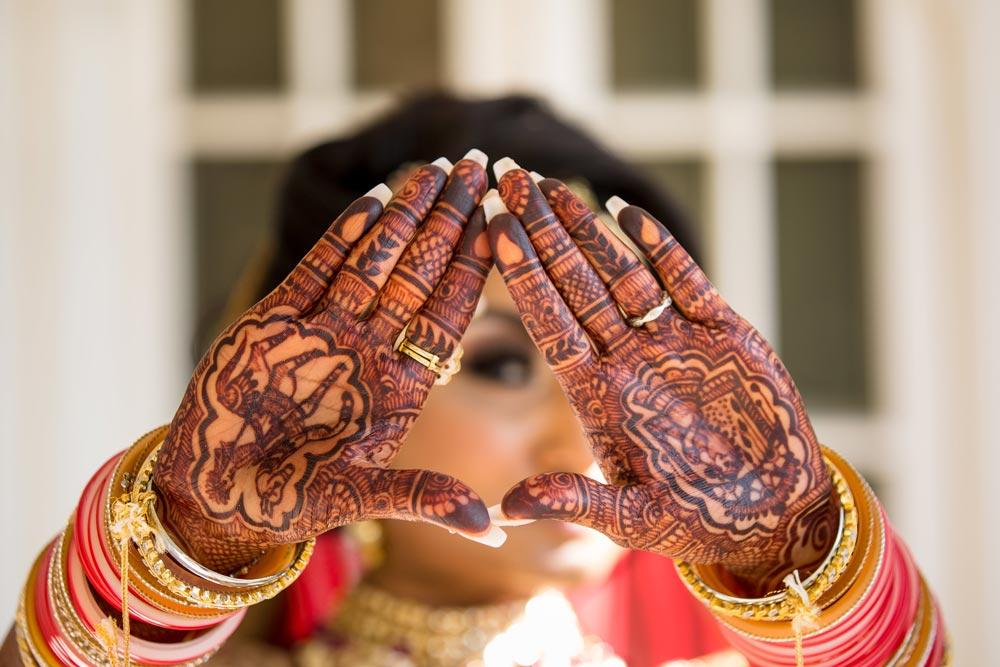 Mike and Irene met at work, at a business where they had both worked for a while before ever talking. One day, Mike walked into Irene's team's office and asked, "who wants to go to lunch?" Irene, thinking, "it's now or never!" jumped out of her seat and said, "I do!" Fast forward to six years later, and she said those two words to him again. Only this time, they held a much deeper meaning.
Irene comes from a strict, traditional Indian family. Her parents were very involved in their social community, with events every weekend. Mike comes from a large, loving eastern European family that comes together for family gatherings often. Two different, but not so different, worlds.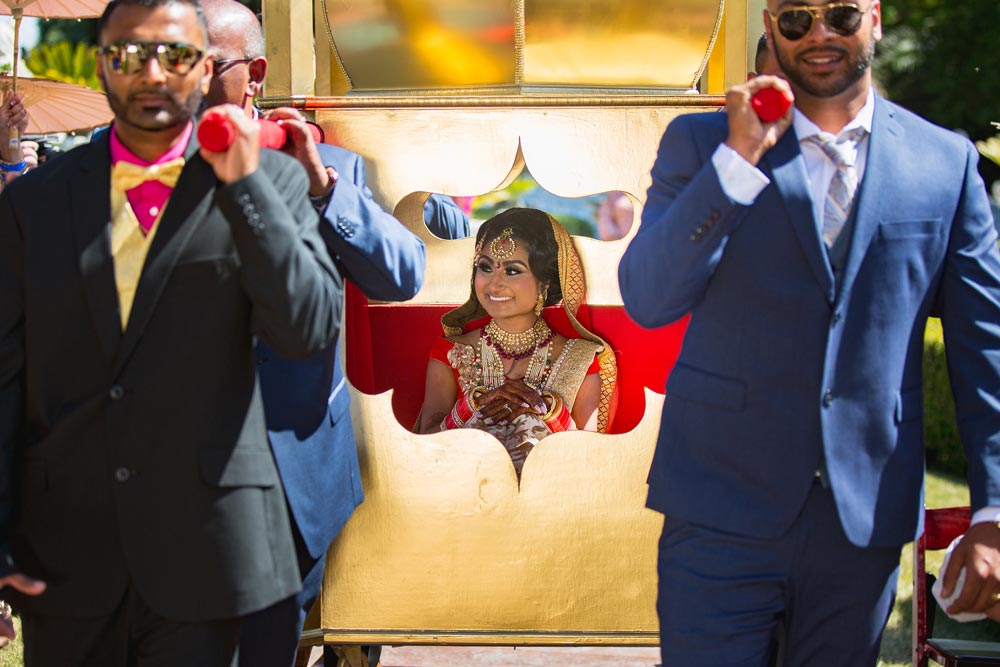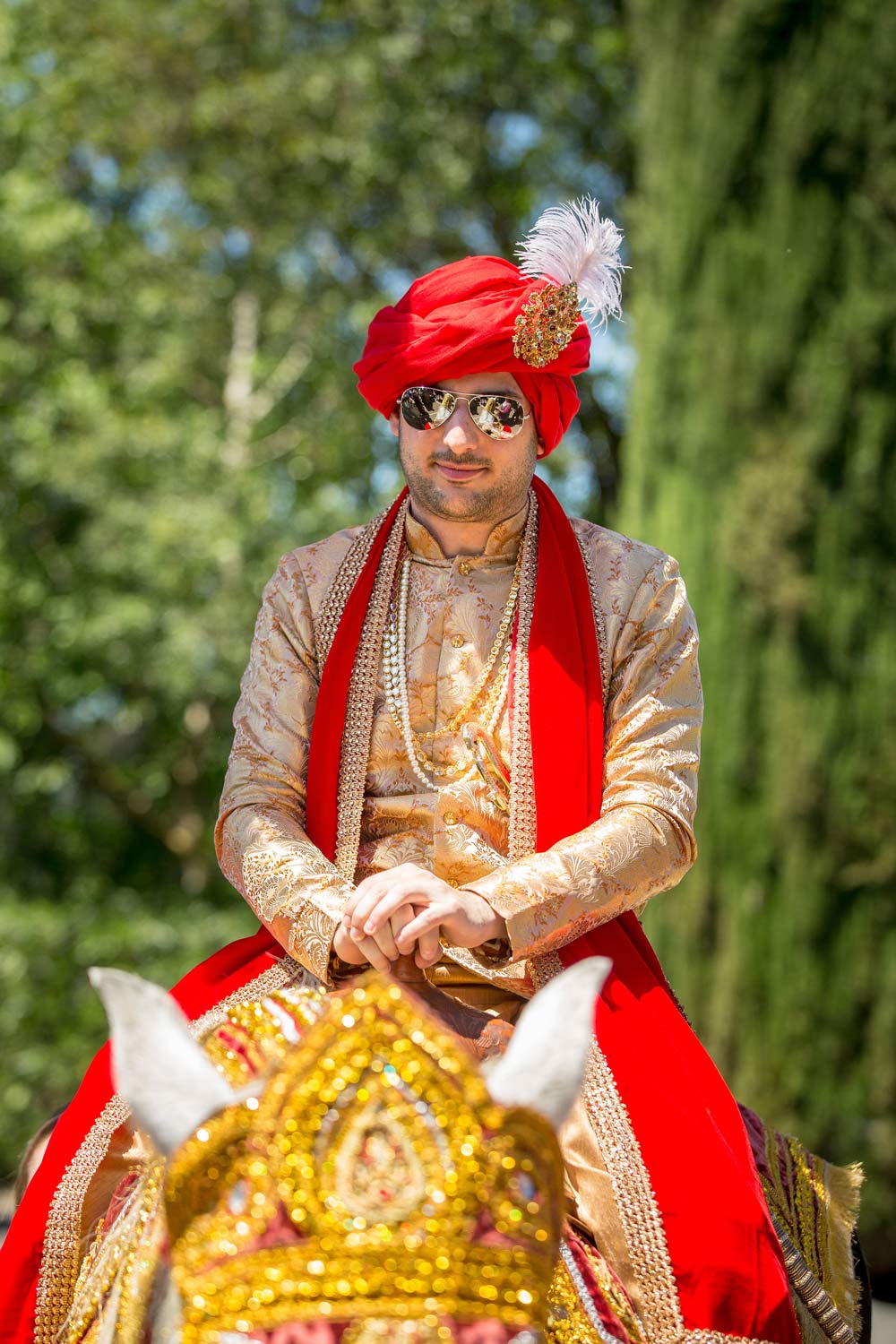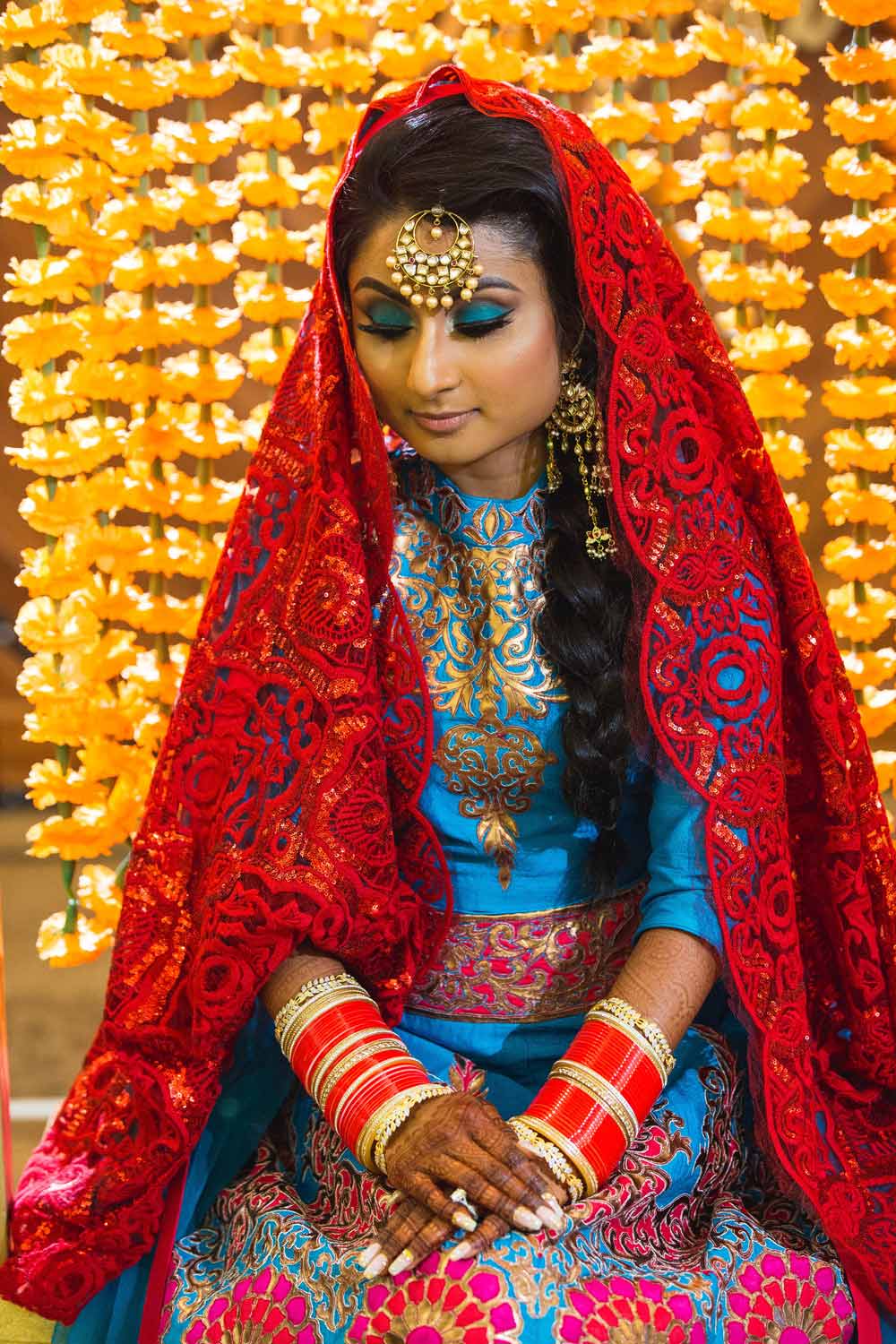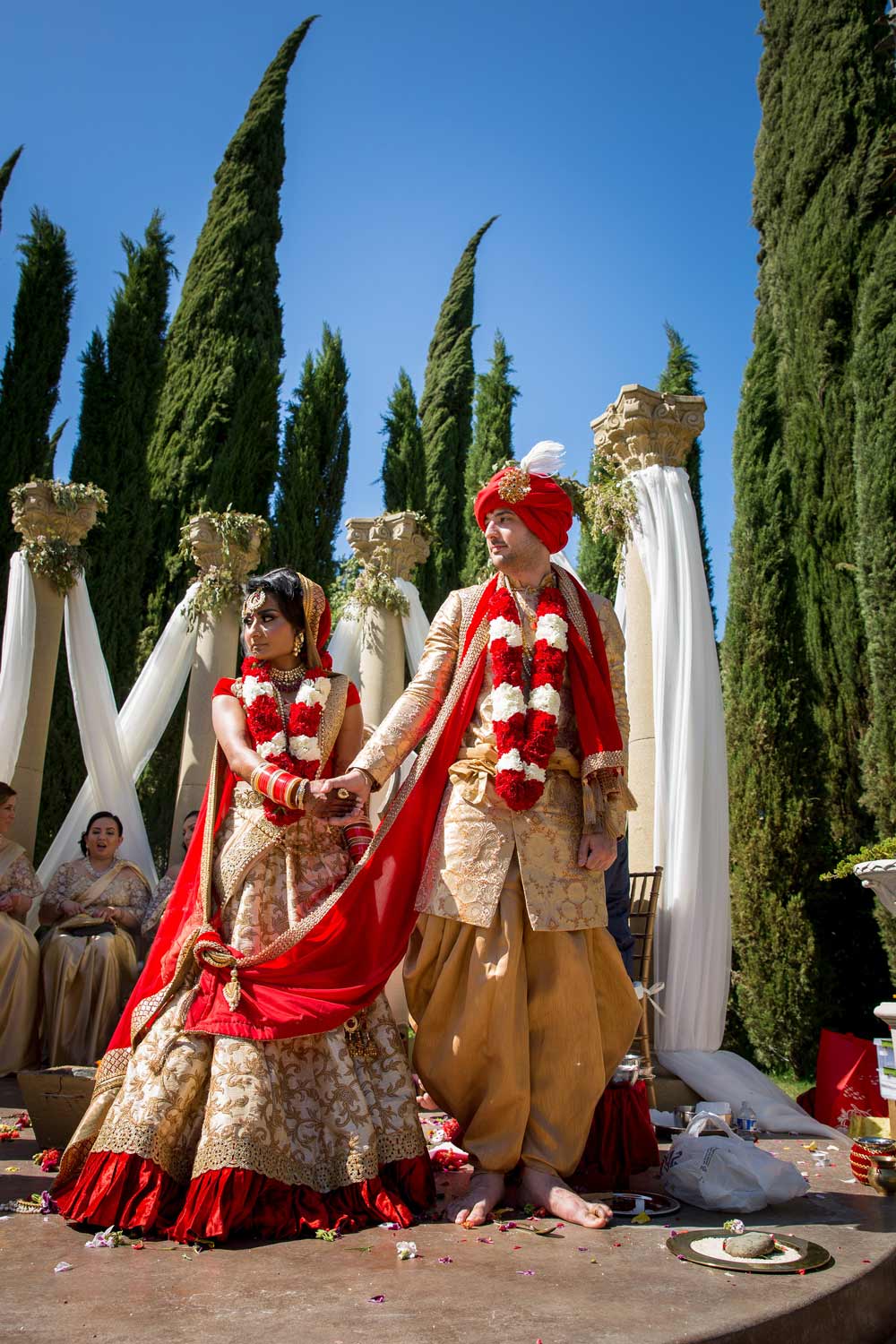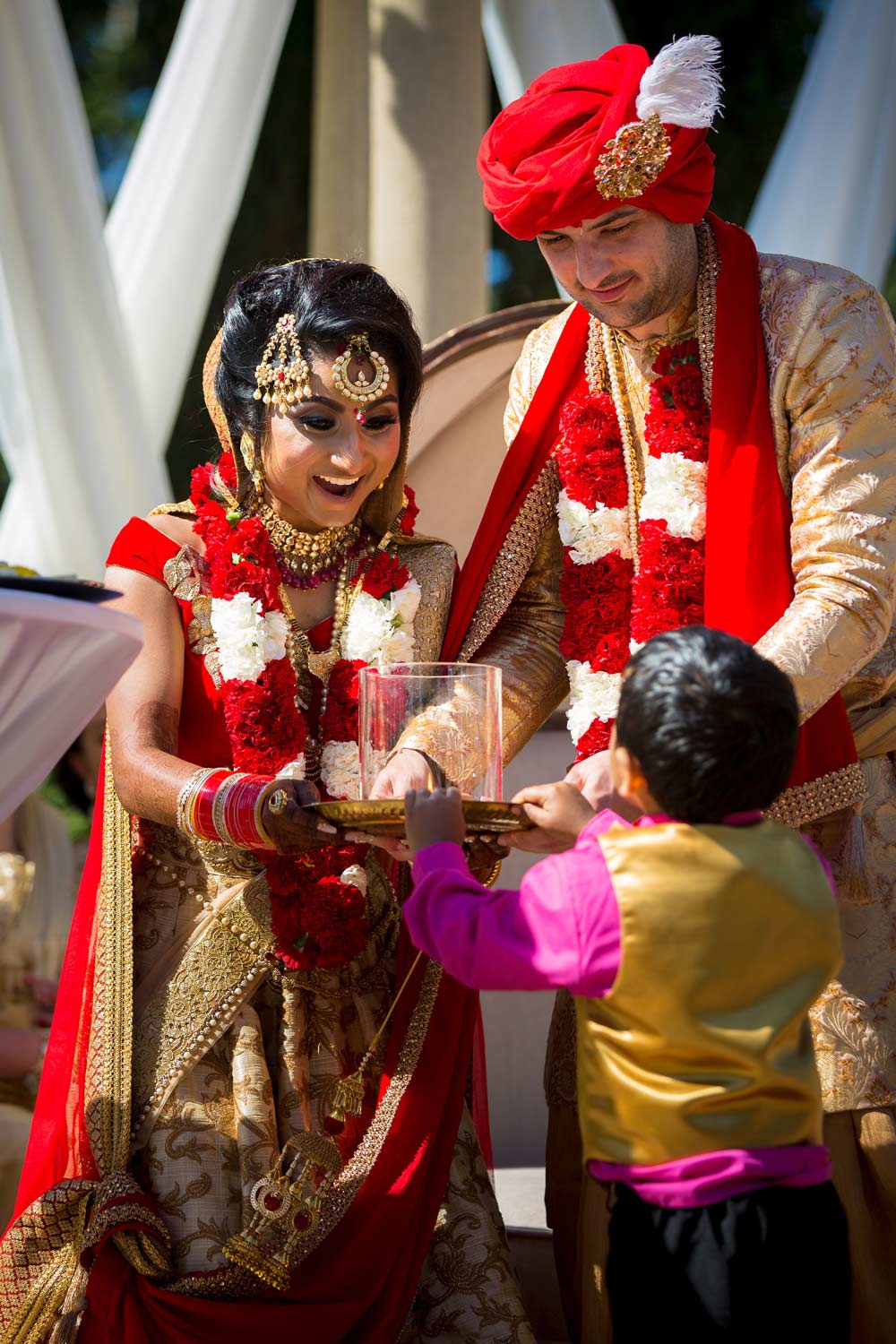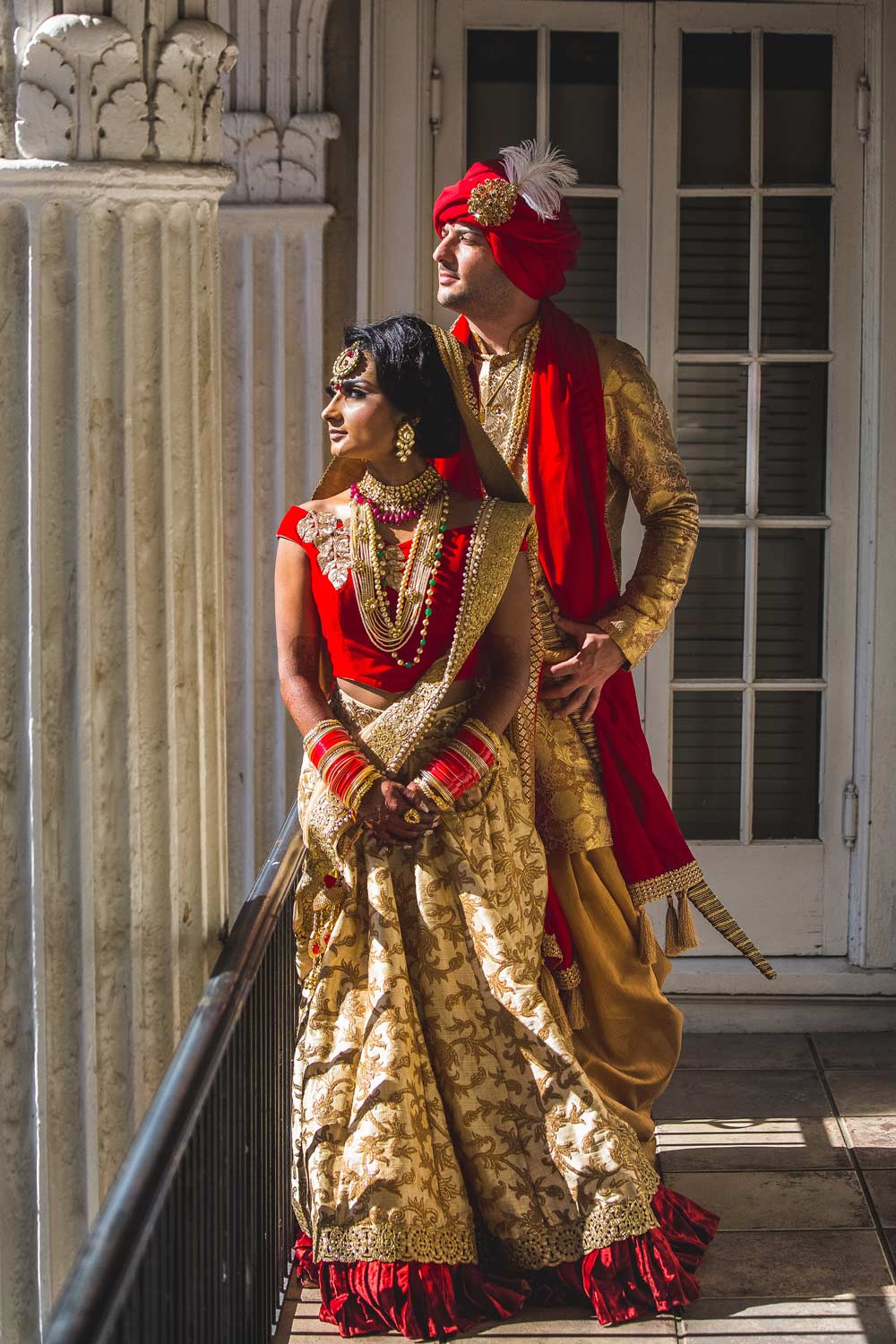 One thing that set this couple apart from all other love stories was the other person in Irene's life, her son, Fabiyan. The third heart brought the three of them together. Although Mike and Irene came from two different cultures and two different viewpoints in life, they soon found they had more similarities than differences. As soon as they started dating, you could feel the love shared amongst the three of them. From family gatherings to celebrations, Mike, Irene, and Fabiyan remained extremely close and Mike knew he wanted to begin his life with Irene.
Mike remembers the exact moment where he knew Irene was the one.  They were walking on a beach in Lake Tahoe during the Summer of 2012. Mike had many childhood memories at that beach and it was very special for him to share it with Irene. While the sun was setting in the sky and they were walking and admiring the hues, Irene playfully ran ahead. Her long dark hair was blowing behind her and the sand between her toes tickled so she started to laugh out loud. She turned around to look back at Mike and he was standing there smiling at her. In that moment he thought to himself, "One day I will make you my wife."
Soon thereafter, Mike proposed to Irene but first he asked Fabiyan for permission to marry his mom. Fabiyan was jumping up and down in excitement as he replied "YES!" The three of them started dreaming of their big day together as a family.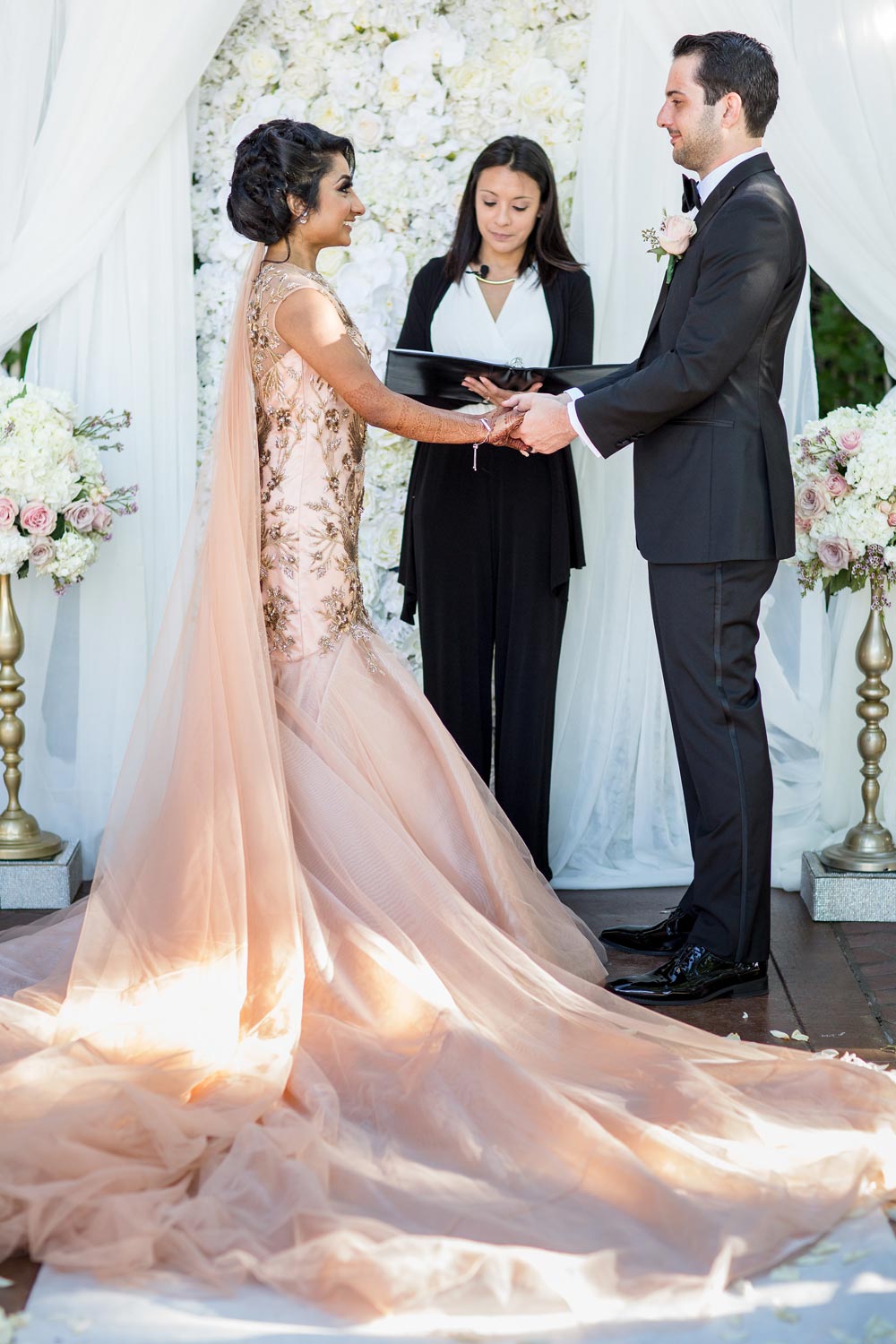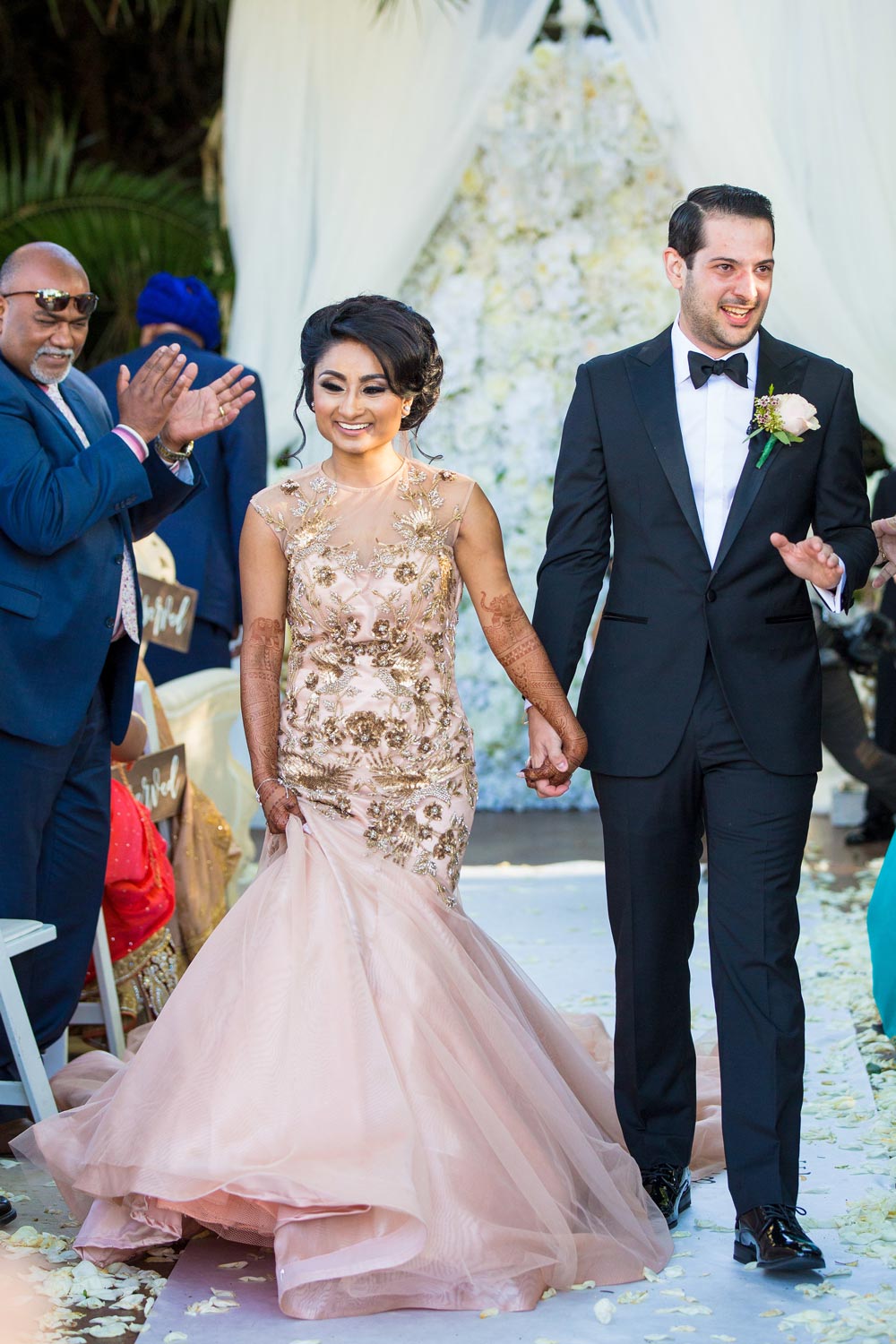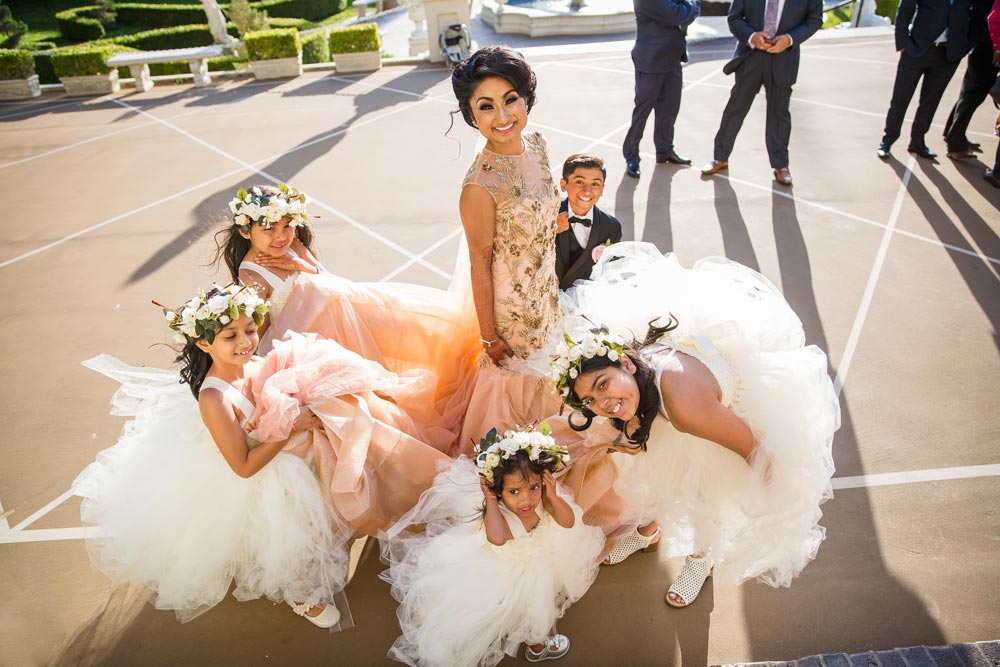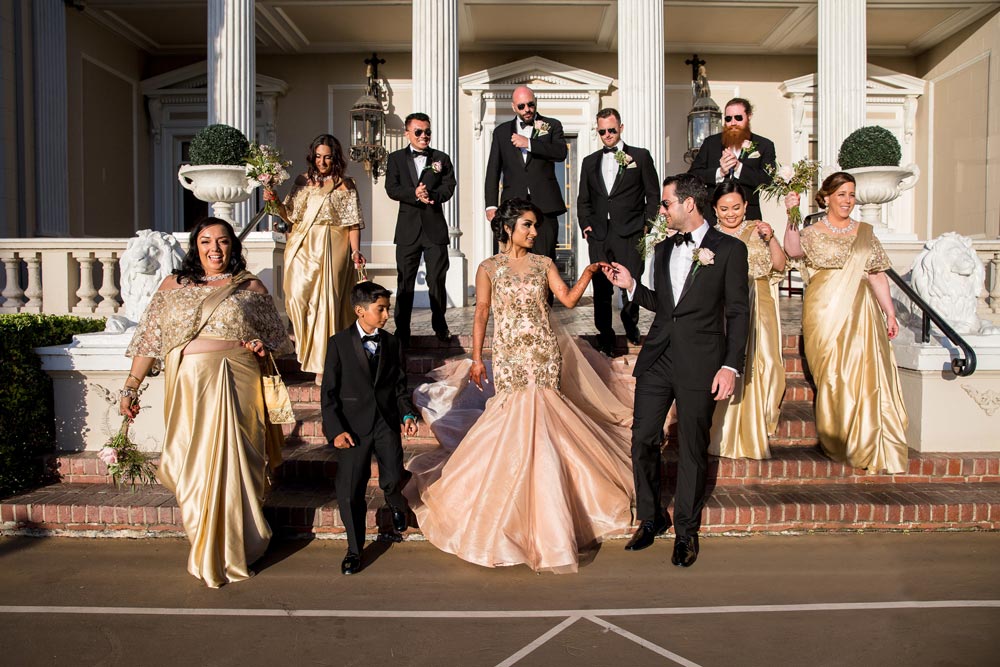 Irene and Mike had a specific vision of their big day, from the decor pieces to their particular outfit details. Irene met Anu (from BAnu Designs) during the early wedding planning stages and their brief introduction turned quickly into a friendship! Anu and Irene even started a blog together to capture the perspective of a bride, and all that comes with it, when planning such a grand wedding. The uniqueness of their attire and jewelry was brought to life by Anu. Irene also insisted that Anu join them for their wedding events, and was honored to have Anu help with her clothing on Irene and Mike's special day.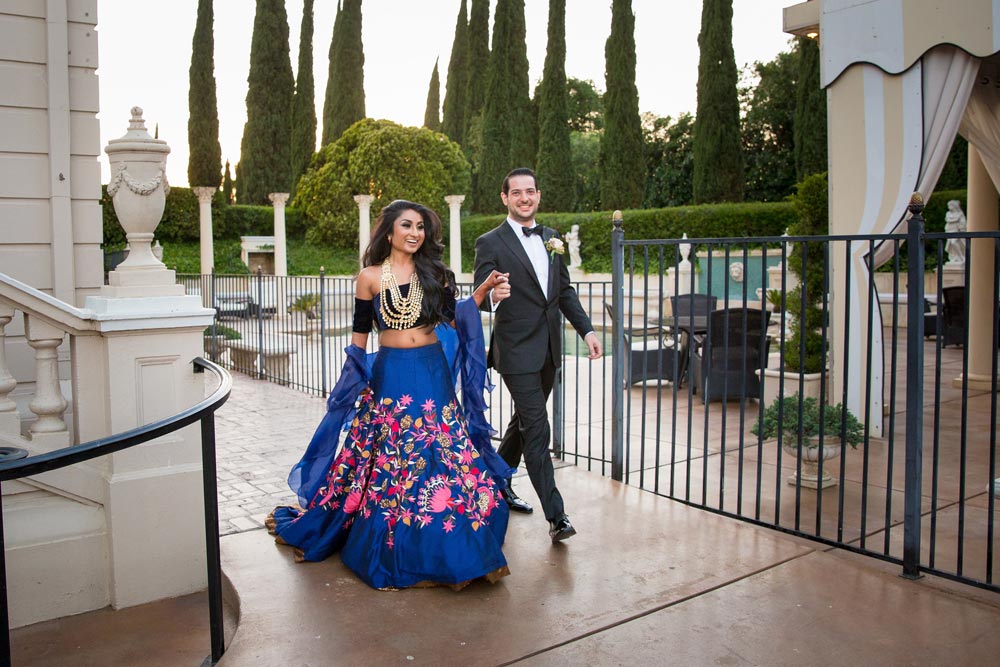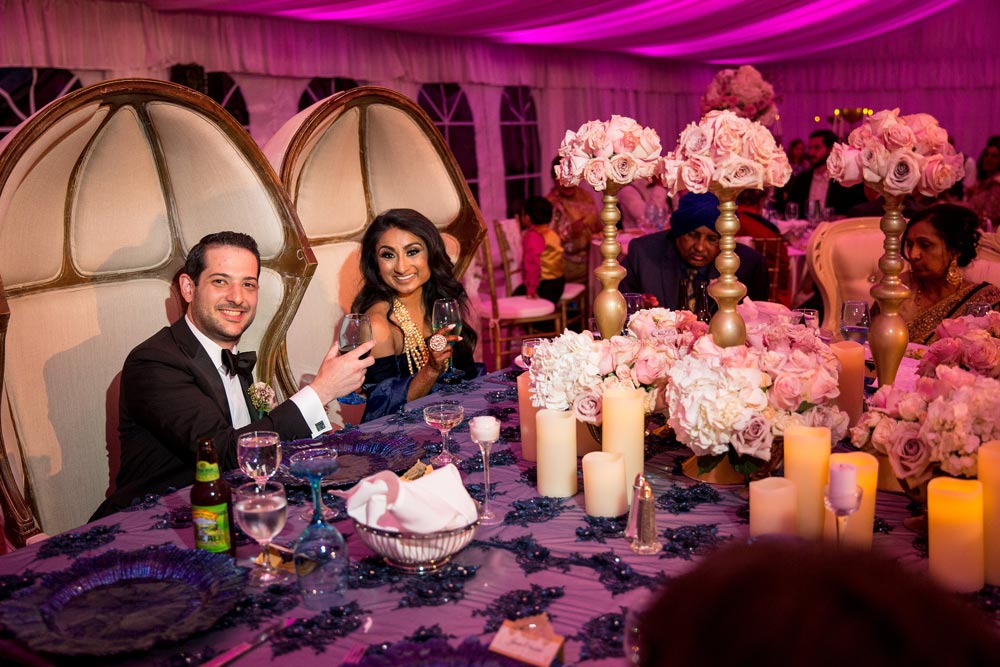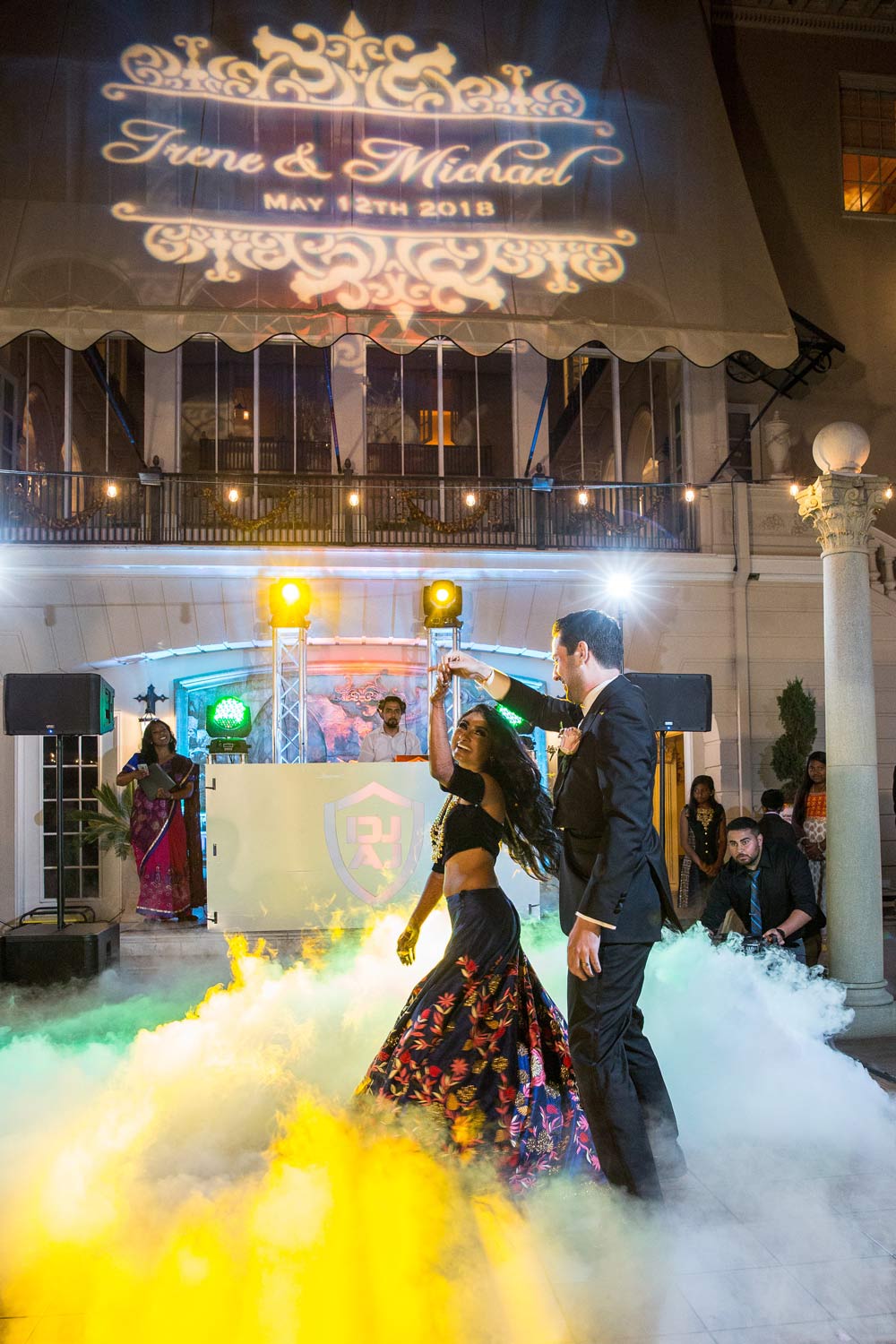 The event consisted of a Mehndi and Sangeet, Mike's Baraat entrance on a horse, Irene's entrance in a custom-made Dholi, two wedding ceremonies, eight outfits, and an outdoor reception.
VENUE: Grand Island Mansion
MEHNDI ARTIST: Mehndi Designer
PHOTOS:  Eric Le Photography
ATTIRE & JEWELRY: bAnuDesigns
[HAIR/MAKEUP] Drea V Makeup [DECOR] NC Event Designs [INVITATIONS] Elan Design Studio [DJ] AJ [VIDEO] Lux Films