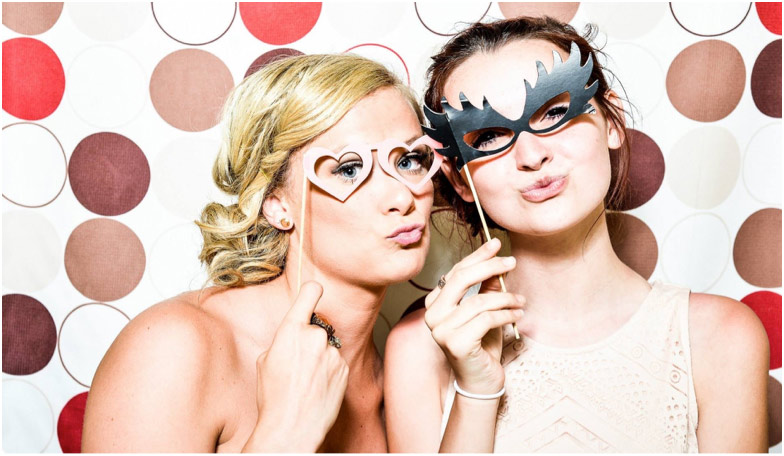 Bachelorette parties tend to be grandiose, extravagant, and downright expensive celebrations. If you're worried about a tight budget, relax! Fun bachelorette parties don't have to cost you and your guests an arm and a leg. Even if you're planning a destination party, there are several ways to make it memorable without going over your budget. These cost-conscious ideas will help you throw an amazing destination party that your friends will never forget.
Host a Night In
Instead of splurging on pricey restaurants and expensive shows, consider hosting a night in. A hotel or vacation rental is a great place to spend a girl's night away from home. Add that "wow" factor to your night in by choosing accommodation in an extravagant location, such as a beach-side hotel or a cabin on a beautiful lake.
Assemble everything you need for a fun-filled night with your best friends. Bring DIY decorations to transform your hotel room or rental home into a celebratory escape. Organize themed games, pick up some at-home spa treatments, and come prepared with a streaming device. If you're staying in a hotel, a streaming device will save you from paying extra for special TV channels. The right device can help you access thousands of movies and TV shows, including a wide assortment of paid and free channels. You can even stream music!
Most importantly, don't forget the food and drinks! Mix some fancy cocktails and prepare some indulgent snacks. You'll save a lot of money by shopping for refreshments yourself instead of buying them from the hotel. In the morning, go out for a ladies' brunch — a bachelorette party is a perfect excuse for waffles and mimosas!
Go on a Wine or Brewery Tour
If your group wants to get out and about, a bachelorette wine or brewery tour is an excellent budget-friendly alternative to an expensive weekend on the Las Vegas strip. According to WeddingWire, there are several great wine-tasting destinations in the country for a classy getaway, such as Napa Valley and the Finger Lakes. Save money on your tour by enlisting a family member as a designated driver instead of paying for a transportation service.
Design a Scavenger Hunt
Looking for a way to explore a new city and elaborate on the classic bar crawl? Turn your night out on the town into an evening of laughter and memories by creating a scavenger hunt for your party. Design your hunt around a theme, like important moments in the bride's life. If your gang wants to get a little crazy, include dares and photo challenges in your scavenger hunt. Alternatively, you can grab some ready-made scavenger hunt printouts online. The Spruce recommends plenty of free scavenger hunts that range from tame to risqué.
Head Into the Wild Outdoors
A wilderness adventure is the perfect bachelorette party idea for an active, outdoorsy group of women — just make sure the bride and your other guests are okay getting their hands dirty! Head out on a camping trip or a day of hiking. Pack a classy picnic and hit the park or make your way somewhere warm for a party on the beach. A road trip with the girls is a wonderful way to combine these outdoor adventures and stretch your party over a few days while keeping everything under budget. Schedule a rafting or zip-lining event to add an element of thrill. If your group is wary of braving the outdoors, consider glamping!
You don't need a bottomless bank account to have an epic bachelorette party. The best bachelorette parties are the ones that create lasting memories, not the ones that cost the most. If you're feeling limited by a budget, these money-saving ideas can hopefully inspire some unique and inventive party plans for your group's big celebration.
Contributed by Aimee Lyons