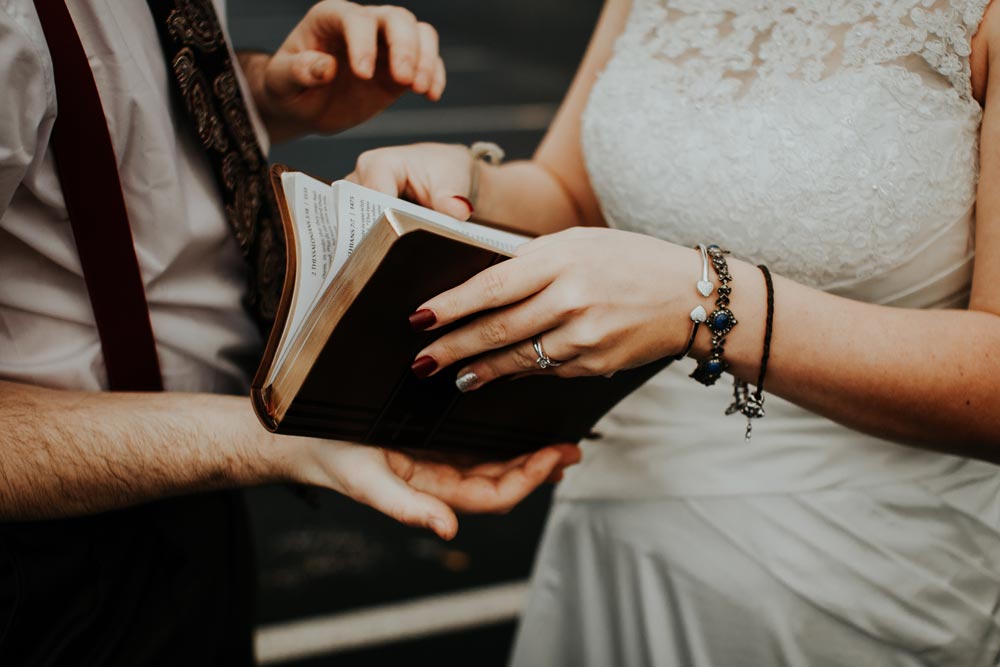 When planning a wedding, many couples jump on the chance to make the venue, decorations and reception all their own. After all, they want their marriage to feel unique and personally significant.
However, many couples forget the wedding ceremony itself can be just as personal as the rest of the event. You don't have to follow a traditional script for your celebration. In fact, you can make your wedding feel even more special by customizing the ceremony to suit your unique needs and preferences.
If you're interested in crafting a unique wedding ceremony, you're in luck — the options are practically endless. To get you started, here are 10 ways you can make your ceremony your own.
1. Ask a Friend to Marry You
If you don't plan on having a religious ceremony, consider asking a close friend or family member to officiate your wedding. Because they know you so well, they'll be able to guide you through a much more personal ceremony, complete with funny stories and heartfelt blessings. If you want someone special to marry you, they'll have to get ordained. Luckily, it's usually inexpensive and easy to do so. Just make sure to check state and local laws.
2. Help Write the Ceremony
You don't have to follow the same old marriage script you've heard a thousand times. If you'd like, you can write your ceremony script. By doing so, you'll be able to highlight the things about marriage and love you find most important, which can make your "I do" feel extra special. If you're having a friend or family member officiate, you can allow them to write it while still offering guidance along the way.
3. Allow Yourself to Be Surprised
While some couples may want to be involved in every aspect of the ceremony, others may prefer a more laid-back experience. If that sounds like you, consider allowing surprise to sweep you off your feet on your wedding day.
Some resorts and cruise lines offer wedding and vow renewal packages perfect for couples who want to relax. With these packages, a professional will plan and conduct your ceremony, allowing you to enjoy the magic of the moment overseas without requiring you to manage every detail.
4. Incorporate Your Faiths
Many people today marry someone of a different faith. If you and your partner want to celebrate your love through various religious and cultural traditions, consider designing an interfaith wedding ceremony to suit your needs while still pleasing family members' desire for tradition. Whether you have two separate ceremonies or one ceremony unique to you, incorporating your faiths will ensure a memorable experience.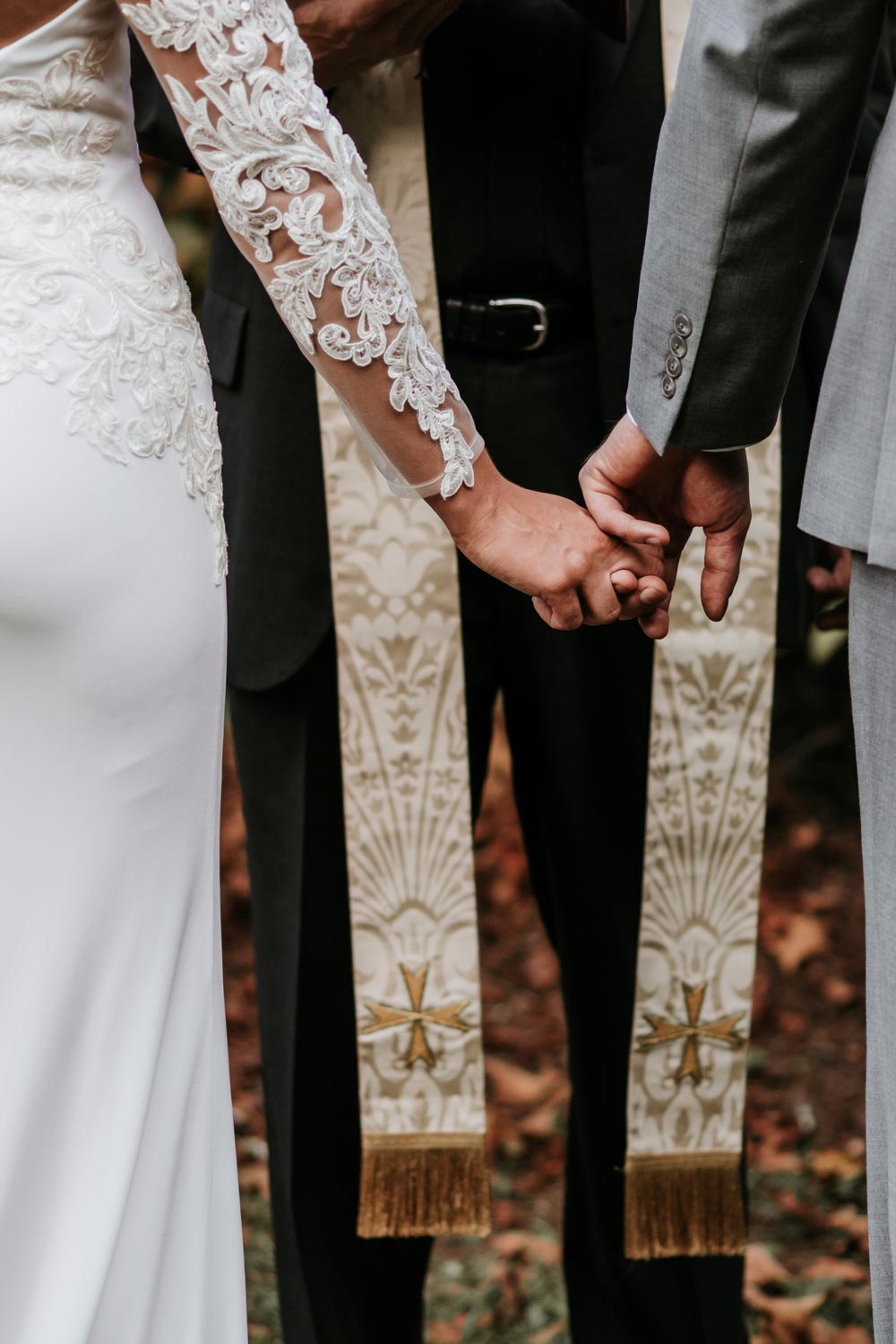 5. Write Your Own Vows
Wedding vows are an essential part of the ceremony. Writing your vows can be an incredibly moving experience, and they might even become the centerpiece of your wedding. Take a few weeks to think about what you might want to say in your vows. Brainstorm ideas, drawing on stories, memories and beloved lines of verse. Collaborate with your partner to make sure you're writing vows of similar lengths and sentimentality.
6. Serve Something Special
You don't have to save snacks and drinks for the reception. Before the ceremony, add a personal touch by serving drinks and small treats to your guests. A favorite cup of coffee, lemonade or a signature cocktail will remind guests of you while helping them get comfortable.
7. Choose Music You Love
Though the classical sounds of traditional wedding music may inspire romance in some couples, others may find them tired or generic. To add a personalized touch to your walk down the aisle, consider incorporating a song with personal significance. Music that reminds you of your heritage works well, and so does an instrumental version of you and your partner's favorite pop song.
8. Make Your Own Traditions
When it comes to your wedding ceremony, you should do things how you want, even if your choices buck tradition. If you want your goofy little brother to walk you down the aisle instead of your dad, do it. Don't feel pressure to appoint a flower girl if you don't want one. Maybe choose one or two significant people to bring you your rings. Altering traditions to include the most important people in your life can make the ceremony a more meaningful experience for everyone.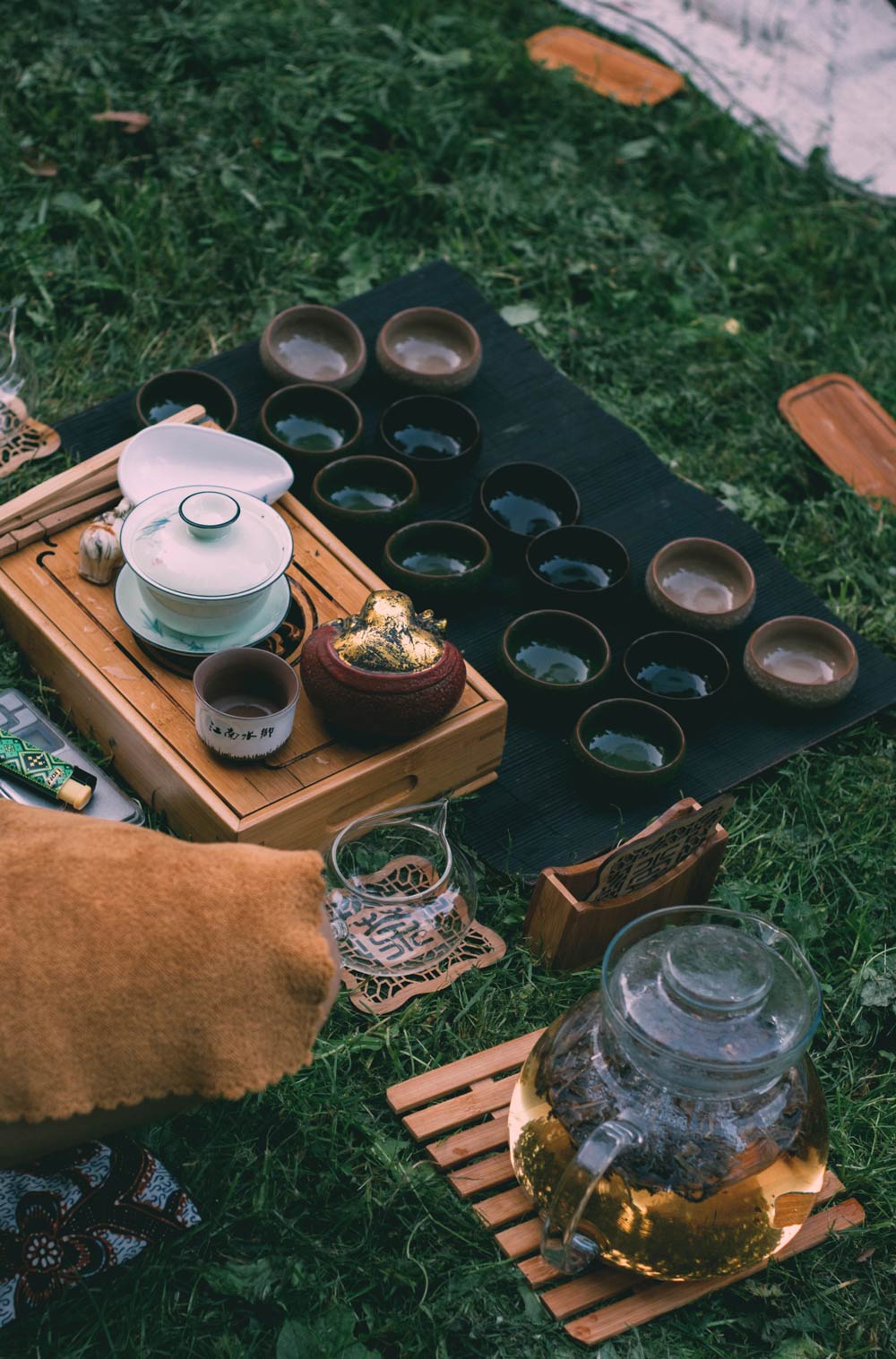 9. Incorporate the Audience
Finding new ways to incorporate your guests into your ceremony can help you make your wedding day a meaningful affair for your friends, family and yourselves. You could ask guests to share a short snippet of advice, arrange seating in a circle around you or give guests something fun to do while you walk out, like throw confetti or jam on a kazoo.
10. Make a Dramatic Exit
After the ceremony, you could take a limo to the reception, but you certainly don't have to. Find a fun way to leave the ceremony that incorporates your personalities. You could roller-blade, take a horse-drawn carriage or walk over with a happy parade of guests.
Make Your Wedding Day as Special as You Are
Creating your perfect wedding experience requires you to find just the right balance of new and old traditions. By thinking outside the box and prioritizing your dreams, you can make your wedding ceremony as unique and special as your relationship.
Kacey Bradley is the blogger behind The Drifter Collective, an eclectic lifestyle blog that expresses various forms of style through the influence of culture and the world around us. Kacey graduated with a degree in Communications while working for a lifestyle magazine. She has been able to fully embrace herself with the knowledge of nature, the power of exploring other locations and cultures, all while portraying her love for the world around her through her visually pleasing, culturally embracing and inspiring posts. Along with writing for her blog, she has written for sites like U.S. News, SUCCESS, Ruffled, and more!
Follow Kacey on Twitter and subscribe to her blog to keep up with her travels and inspiring posts!