Some guys jump into a new relationship with both feet. Others, though, are more comfortable with a smaller step. Nick, it seems, is the latter. He started a new job as a server where Hannah was working the hostess desk. Attracted to the cute brunette, Nick hung around the hostess desk just to spend time with her. Mustering his courage one day, Nick put it out there: "would you like to be Facebook friends"?
"That's not what I was expecting," thought Hannah. The next week saw Nick hanging out just like before. Finally, he ventured, "Now that we're Facebook friends we should probably be real life friends and hang out outside of work."
This led to a date, possibly in part because Hannah was impressed by the way Nick upset the restaurant's social order. "The restaurant had the social hierarchy of a high school, complete with hazing and cliques, but when Nick walked through the door the whole social system broke down," explains Hannah. "I still adore that about him." Nick felt he had so much in common with Hannah, from food and travel to TV shows. "When I first met her, I couldn't get enough of her," he recalls.
As they were enjoyed getting to know each other and sharing adventures, Nick planned a weekend trip to Point Reyes National Park in Marin County. There are miles of trails in and out of the forest to the cliffs overlooking the Pacific Ocean and Stinson Beach. The couple started out early that day, as they had a 13 mile trek in front of them. Nearing the half way point of their hike Hannah started to get hungry. She suggested that they stop for a picnic lunch. But Nick wanted to continue a bit further.
Hannah was agreeable and the two headed onward, but her nagging hunger was distracting her from enjoying herself. She suggested another spot for a picnic, and then another. Nick kept prodding her to continue to the beach and eat there. Getting annoyed with Nick, Hannah recalls, "My 'hanger' almost ruined everything!"
Finally, the two arrived at a secluded beach that was a perfect spot for lunch. Relieved that Nick was ready to eat at last, Hannah mood brightened. Nick set about getting food the from his backpack, but when he turned to offer Hannah what she thought would be lunch, she found herself being presented with an engagement ring. "He was on one knee asking me to marry him! I was completely surprised and overwhelmed with emotion."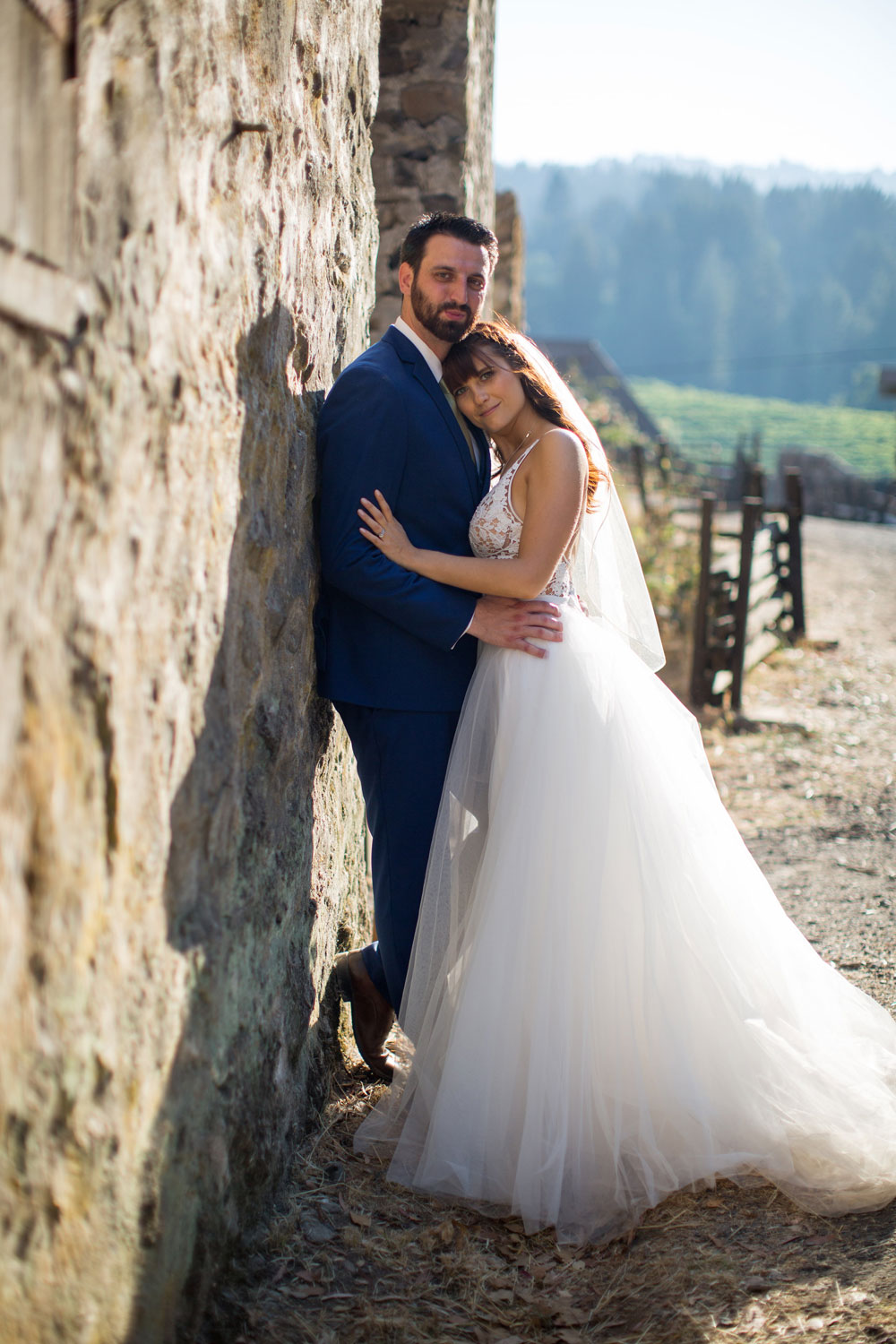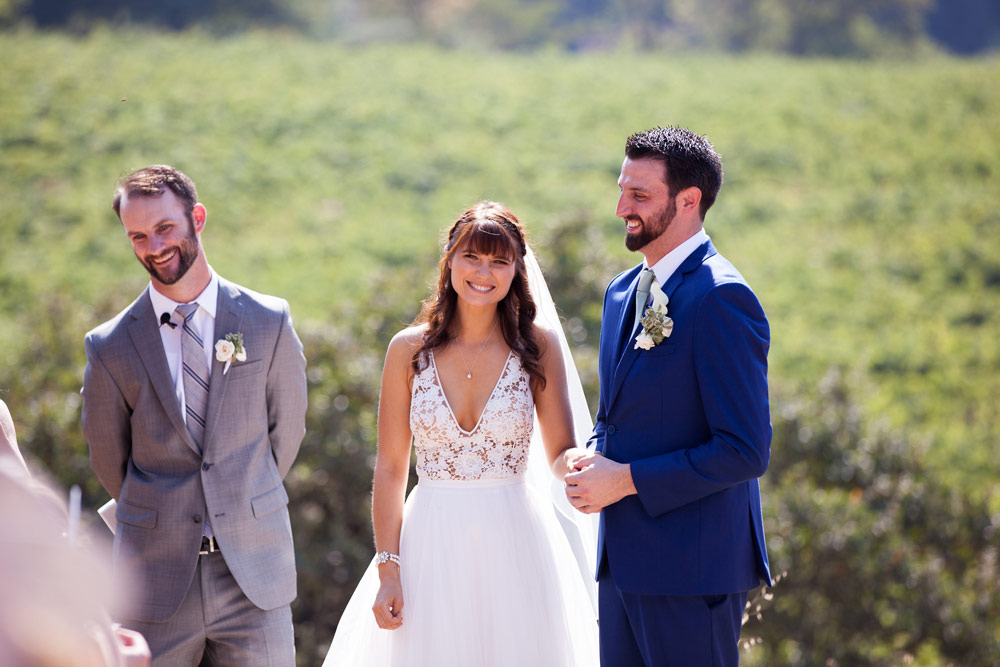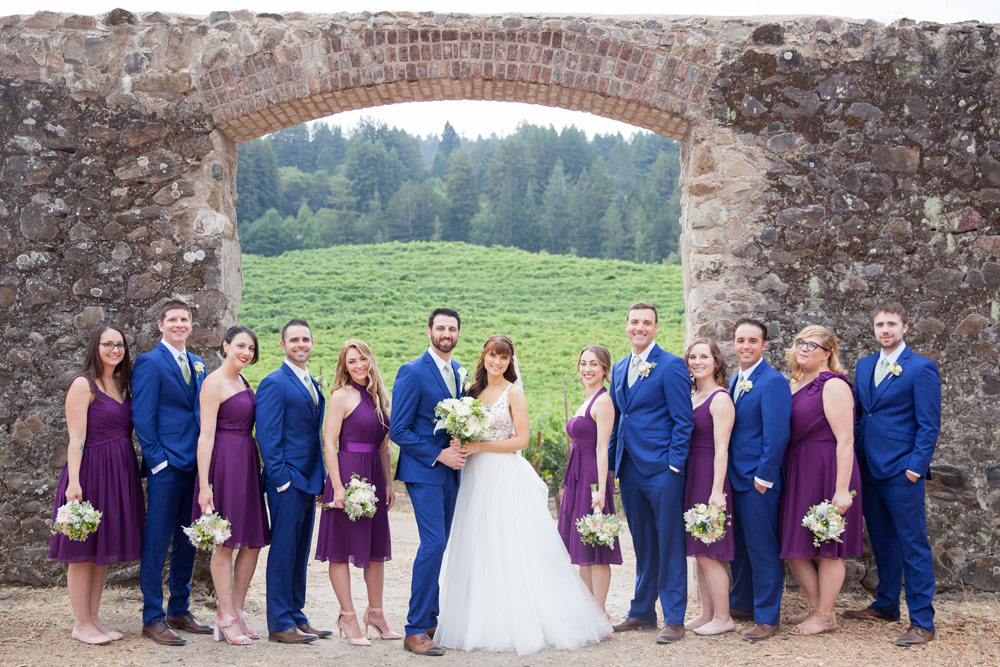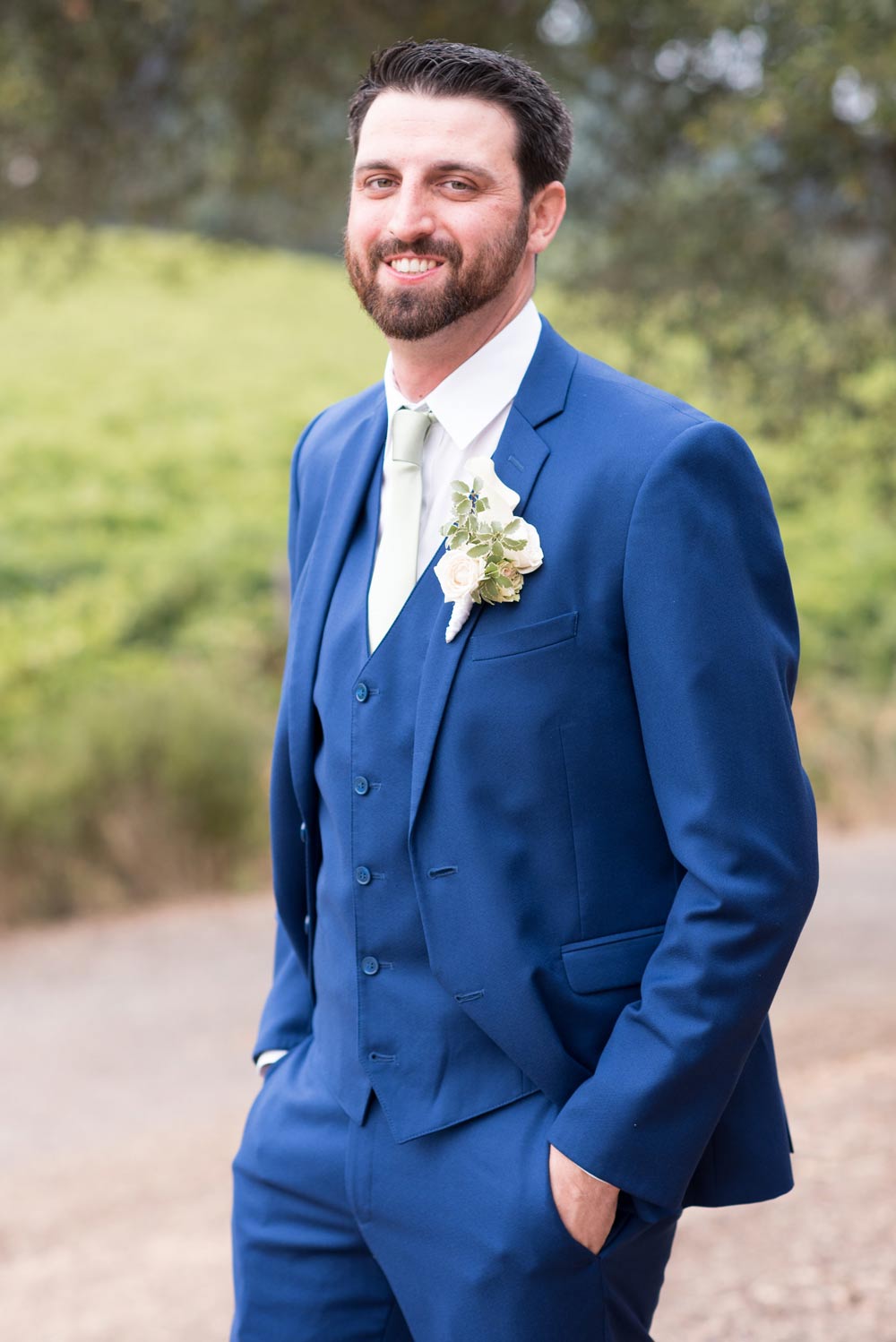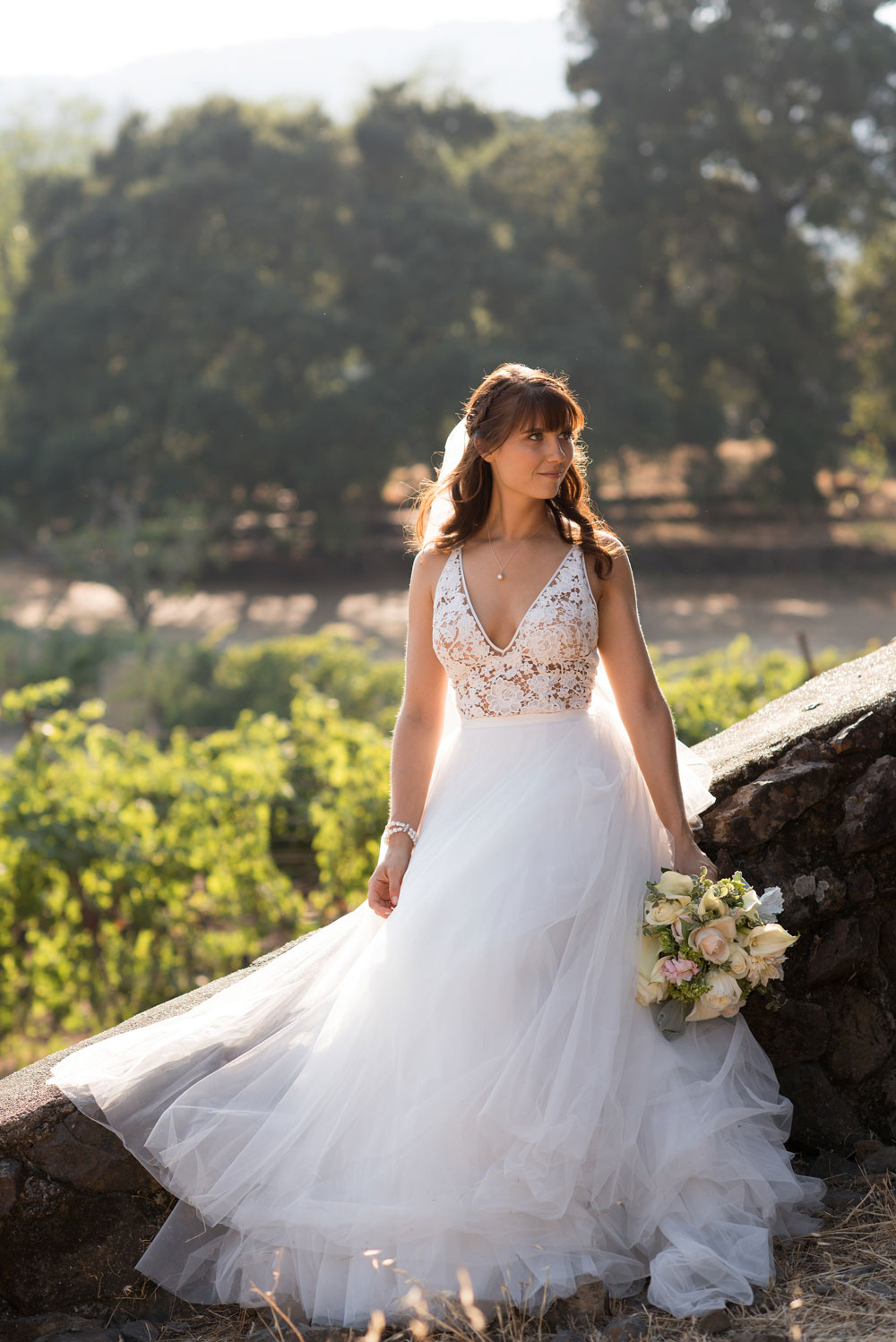 And so wedding planning began! They decided on a wedding with a rustic feel, with lots of personal touches. A classic look using Mason jars, galvanized tins filled with baby's breath and burlap. A palette of plum, navy blue, blush and sage would set the mood.
The two were wed on a beautiful afternoon in the Oak Grove at Jack London State Park in Sonoma County. The area's natural beauty makes it a great spot for photography, which photographer Cornell Crist from Factory 404 utilized to great effect. In fact, Hannah's favorite moment was the First Look arranged by Cornell. Hannah said, "Cornell was incredibly generous with her time and very creative, coming up with imaginative poses and locations for photos."
With the ceremony all set and Hannah just about to walk down the aisle, tragedy struck when the flower girl was stung by a bee! Luckily, mom averted disaster with a hug and a kiss, and the processional continued. Hannah and Nick shared personal vows before Nick's best friend, serving as Officiant, and the assembled family and friends. Live classical music played by a harpist and a trumpeter brought a unique touch of elegance to the prelude and ceremony, and the musicians stayed on to play jazz during the later parts of the day.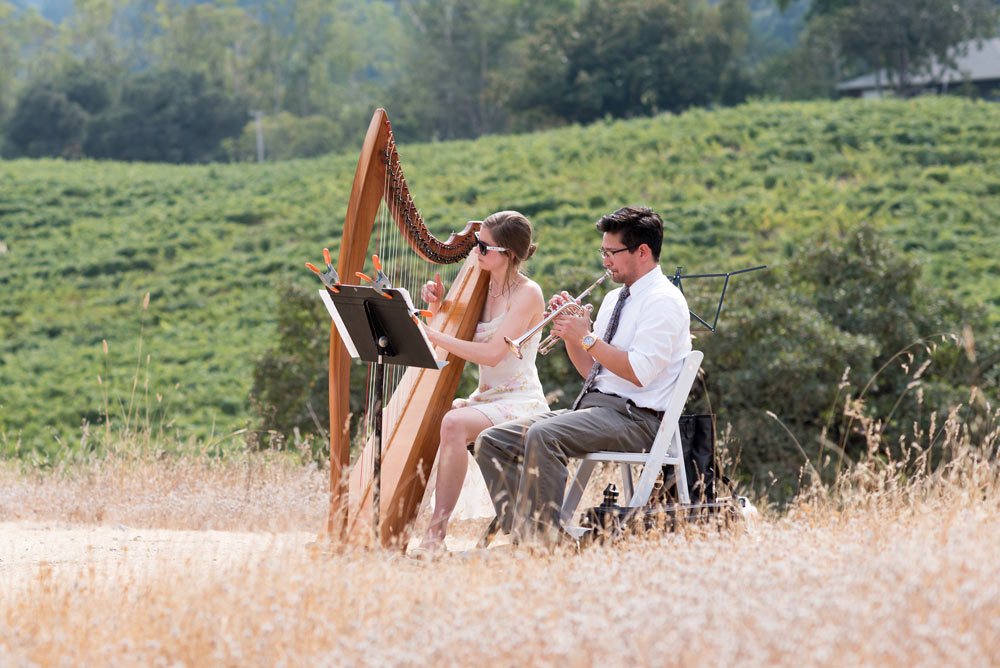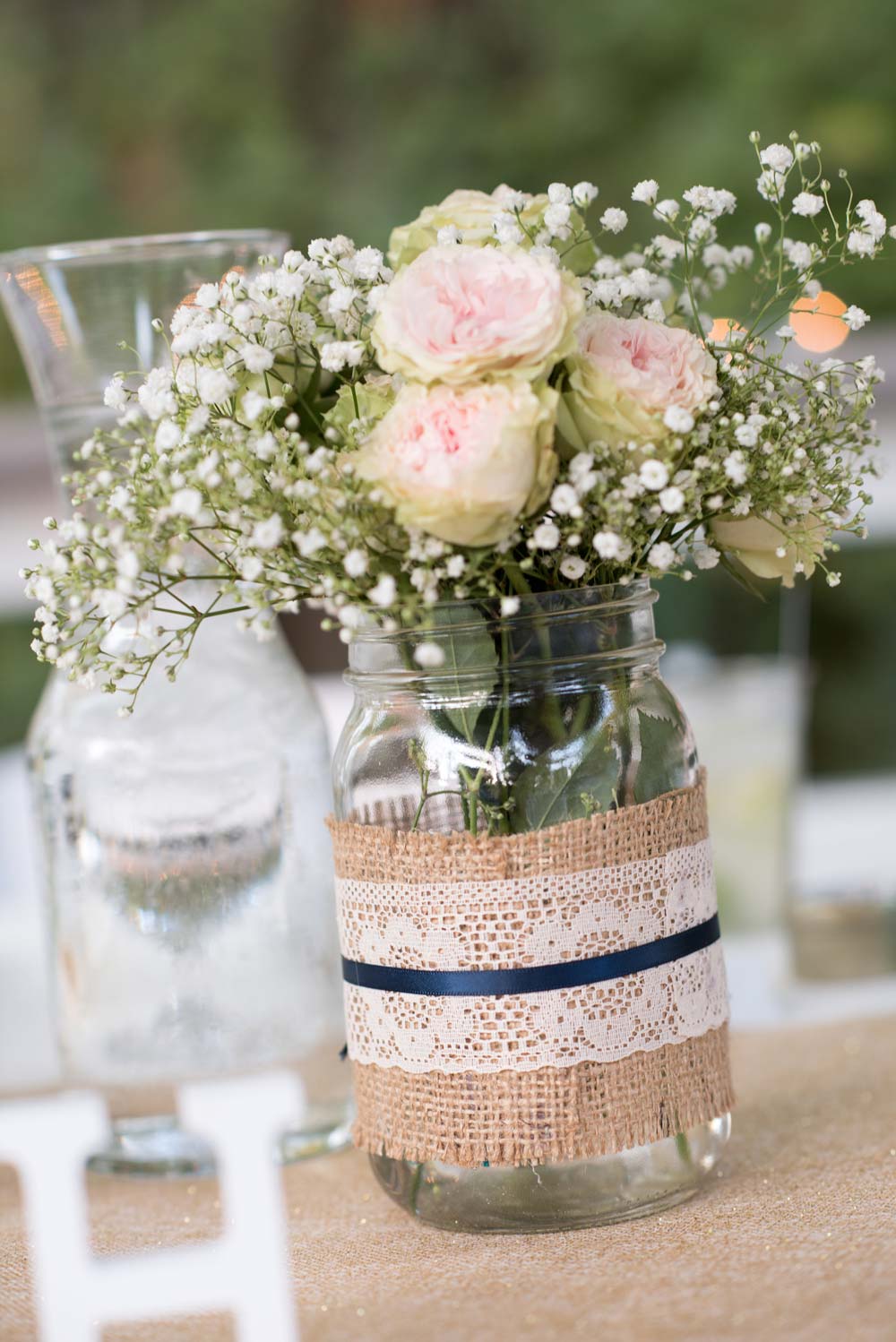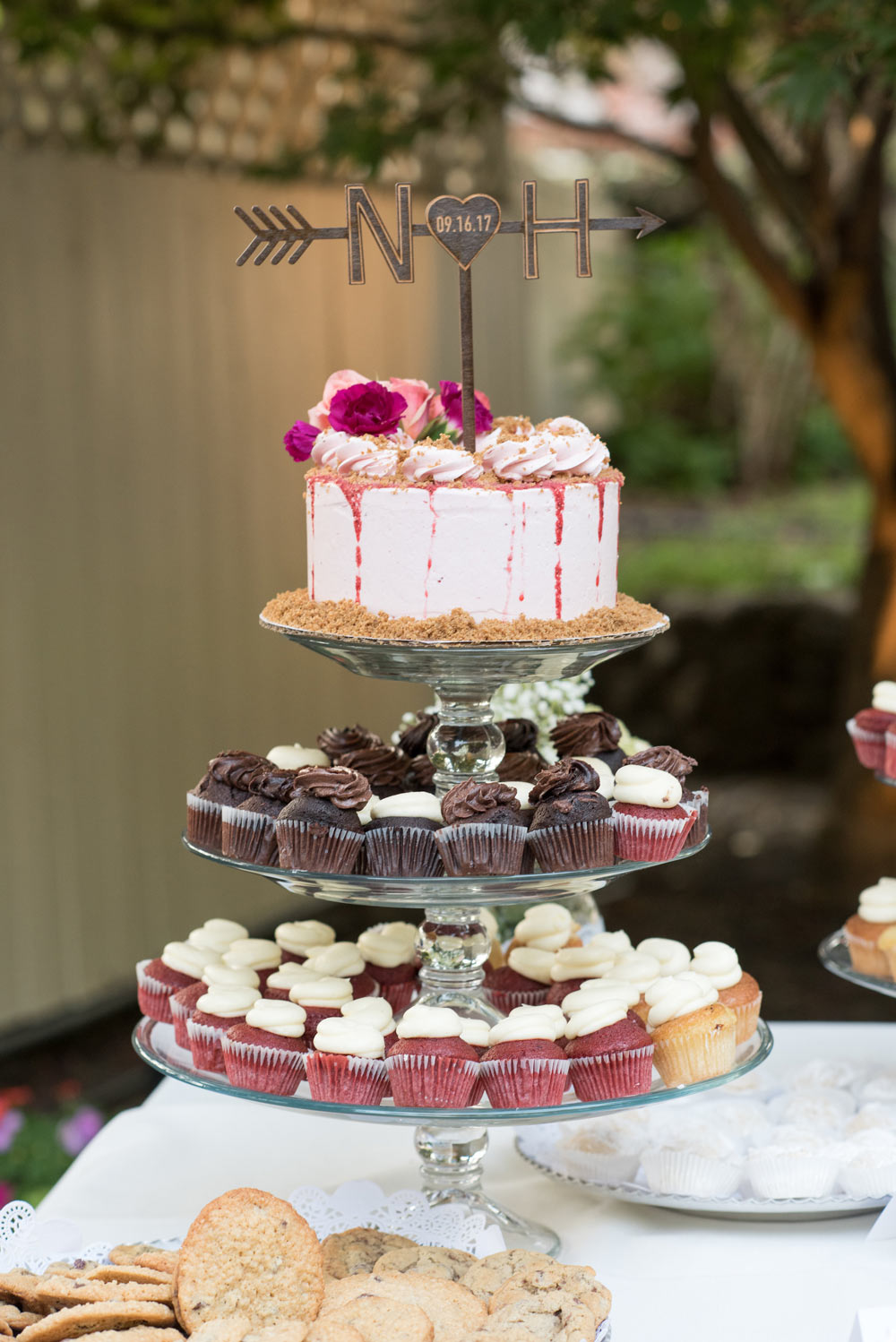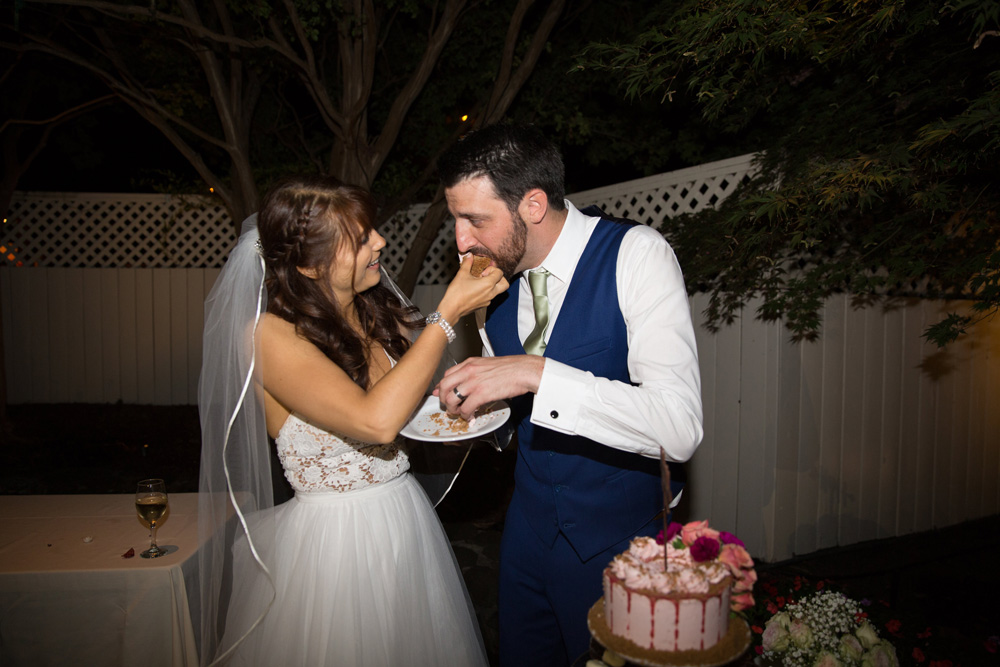 Guests enjoyed wine and light fare during cocktail hour while the bride and groom finished some pictures. The DJ rocked the party with a mix of contemporary pop and classic rock. Guests were encouraged to make requests, and Hannah reports that "The dance floor was full the entire night!"
Hannah and Nick planned a wedding unique to them, complete with Mint Tin favors that said: "Mint to be Nick & Hannah 9/16/2017". Hannah's advice on planning your own unique wedding? "Your wedding can be whatever you want it to be! Personalize it, make it special to you and your partner. There's no right or wrong way to have a wedding. Be open to advice and guidance."
PHOTOS: Factory 404 Co.
[WEDDING COORDINATION] Karly's Kreations [VENUE/CAKE/CATERING] Majestic Yosemite Hotel [GOWN] Alfred Angelo [TUX] Suit Supply [FLOWERS] Sweet Dreams Wedding Cakes & Flowers [JEWELRY] Appelblom Jewelry [MAKEUP/HAIR] A&A Bridal Hair & Makeup [VIDEO] Wheel-up Productions [MUSIC] La Fleur Musique [INVITATIONS] Shutterfly