Sometimes, if you take advantage of the situation, something good might just happen. That's how the story of Hannah and Isaiah starts out. The setting was a fiesta-themed housing event on the campus of California Baptist University in Riverside. Isaiah's friends "volunteered" him to take a shot at the piñata. Being a good sport, he played along, but after striking out, Isaiah noticed a seat next to Hannah. Or, as Hannah tells it, "he oh-so-slyly returned to a seat next to me." He didn't know if he even had a chance with her, "but I didn't want to miss something special," Isaiah says.
Hannah was curious about Isaiah too, partly because of his volleyball tank top, as she had played for years. She asked if he played. "No, it was just a free shirt" was the answer. Isaiah laughed at her forward manner when she said "Wow, false advertising." And that was all it took to start a relationship.
The months flew by, and as their ten month anniversary approached, they decided it was a good occasion for a special celebration. Isaiah took Hannah to Half Moon Bay for a romantic dinner. All dressed up, Isaiah suggested they walk down to the beach to watch the sun set before dinner. But tromping through dirt, twigs, and branches, Hannah's toe got cut on the way. So at this point, with her shoes and nice dress getting dirty, a convenient lookout point would have to do. Fortunately, the beautiful vista was worth it, and after some time, Hannah turned to tell Isaiah how much she loved being there with him. He responded by directing her to keep looking toward the sunset, as he was kneeling to propose. When she turned again and saw him down on one knee, she says, "My heart stopped, words were not able to form!"
"Hannah, you and I share many things," he began. "You love the Lord. You are close with your family. And, on top of those things, you are the most beautiful woman I have ever met inside and out. I cannot and will not spend my life with anyone else. I love you so much…so, Hannah, will you marry me?"
As this happened, Hannah was so stunned that unconsciously, she backed away from Isaiah. Isaiah pulled her in close, and Hannah nodded yes. Impishly, he asked, "You know what the best part is?" to which she answered "Um, getting engaged?" He replied, "I had the whole thing photographed!" Tears were rolling down her cheeks as they headed off to dinner.
When the hostess at the fancy restaurant finally called out "Moore, party of two" they were led to the dining room where both of their families waited, ready to celebrate an engagement. Everyone was there, even Hannah's Dad who had made the trip out from Tennessee. "Anyone who knows me knows I'm daddy's little girl and even though being engaged is special, I will never forget seeing my dad sitting there. That is something I will treasure forever and I am so thankful Isaiah thought of that!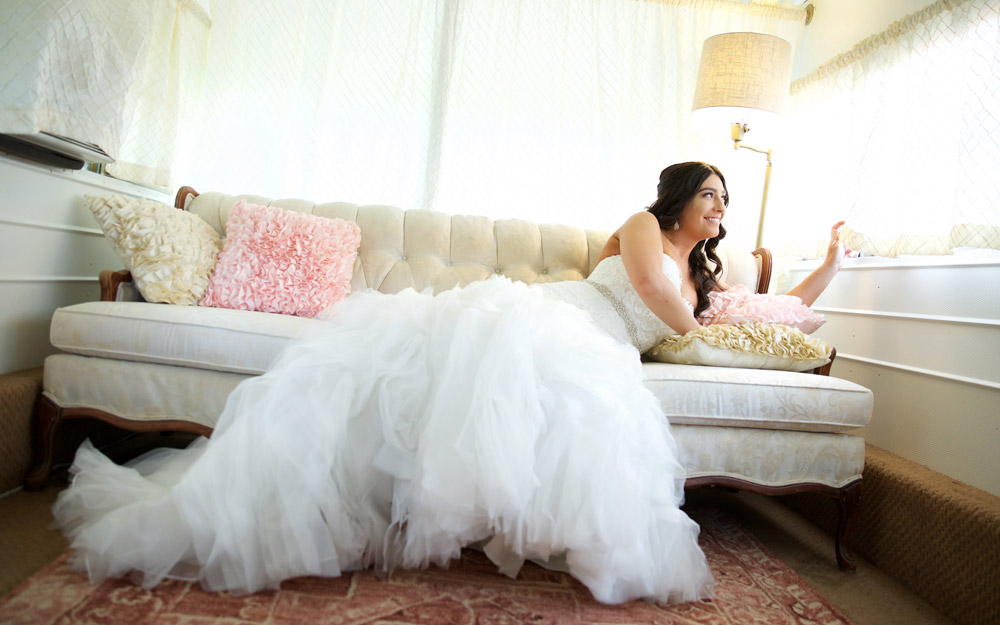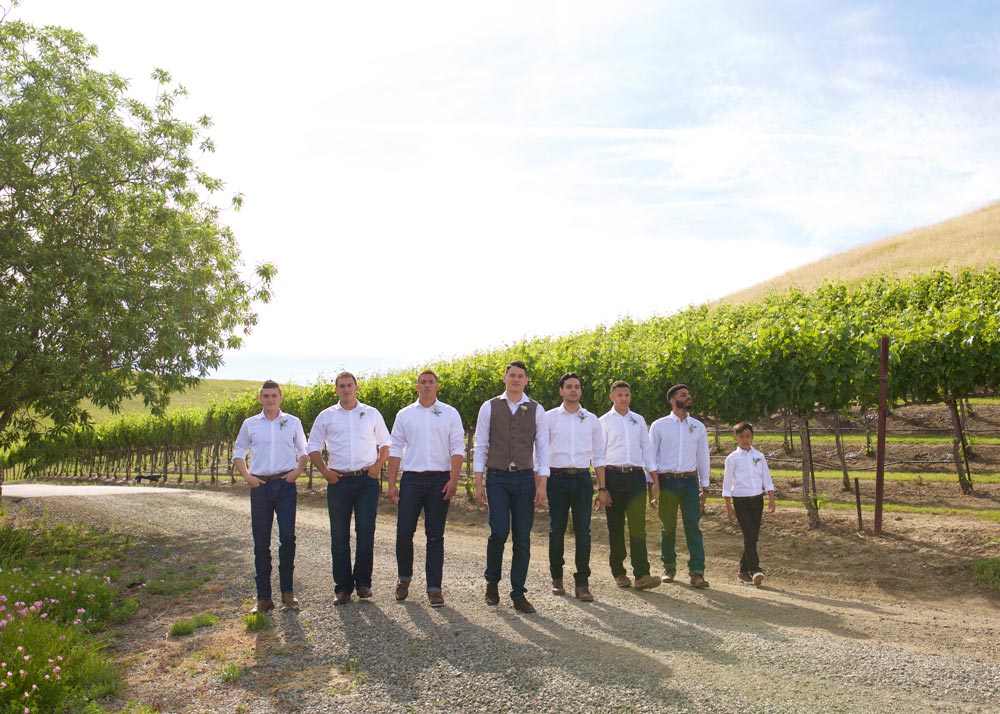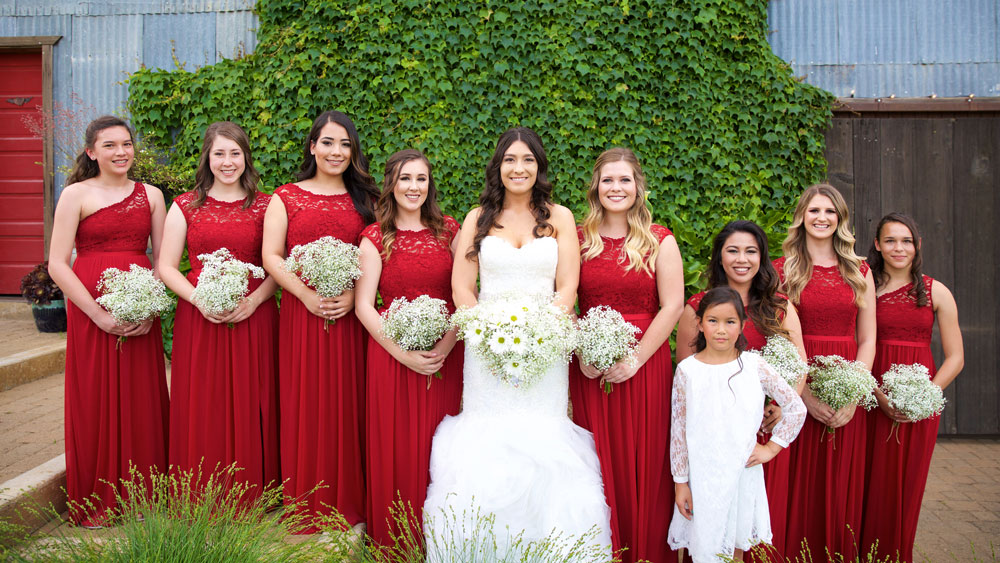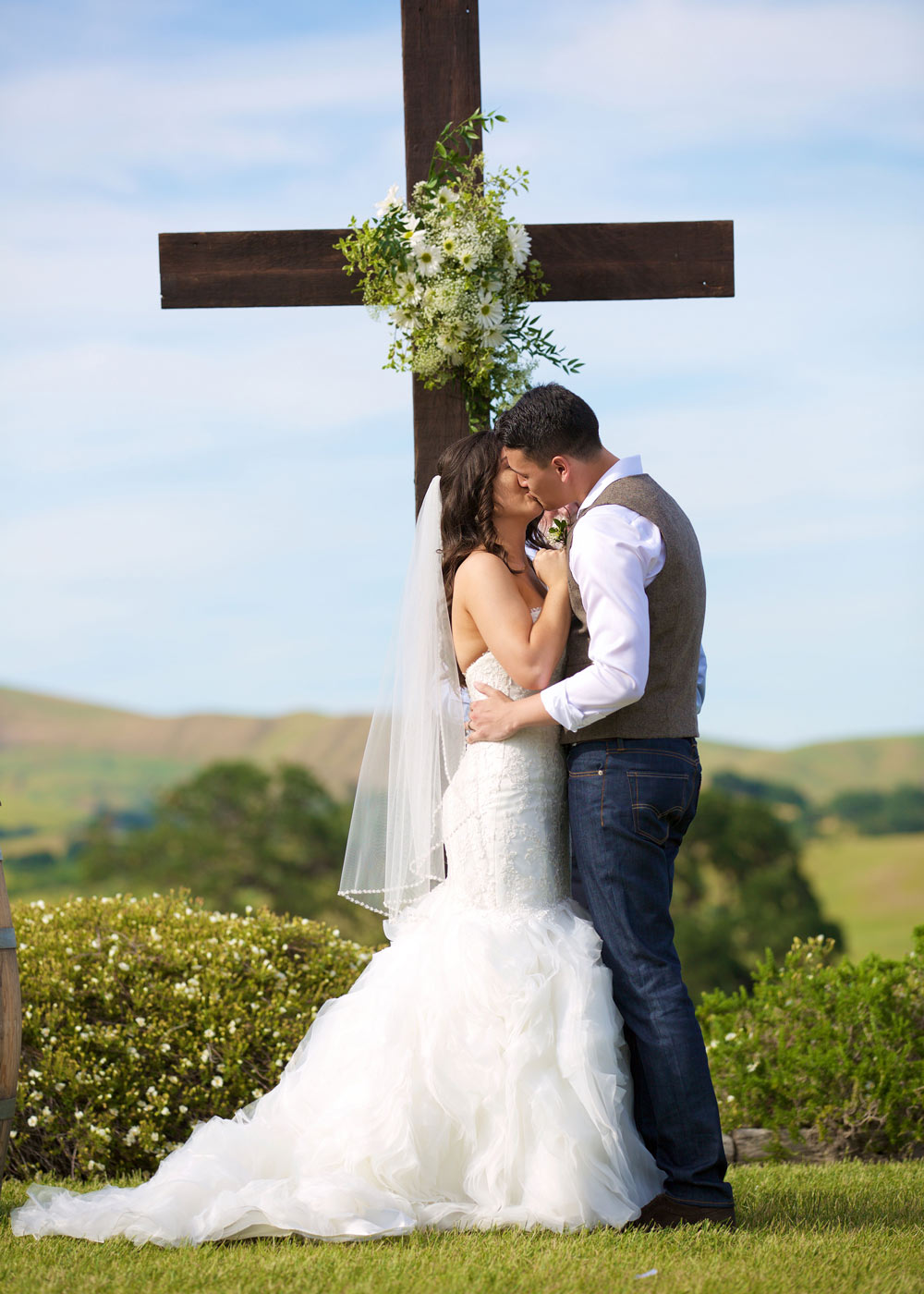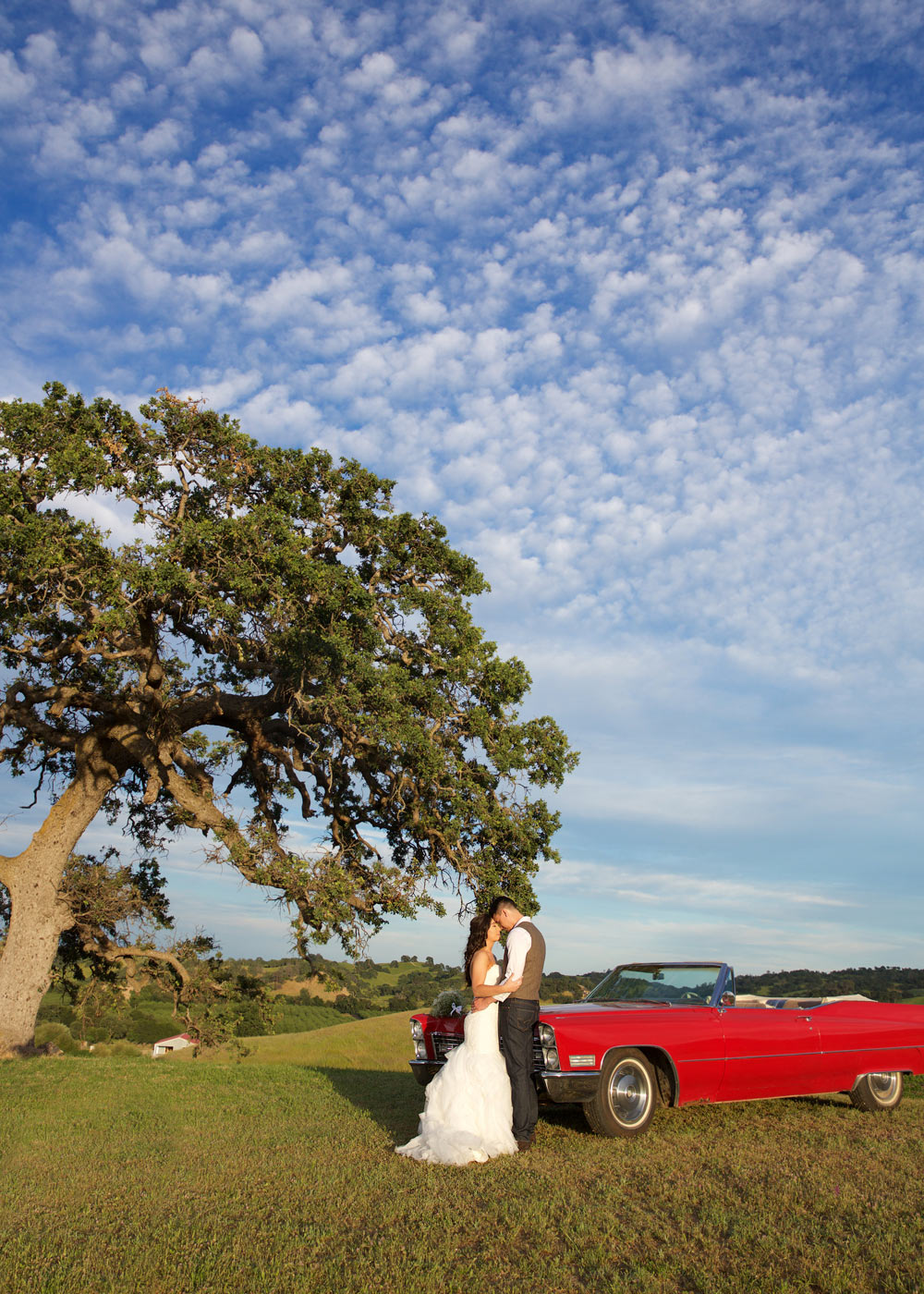 When the wedding day rolled around, rustic country-chic was the theme. Many of the vendors were recommended by the venue, which Hannah believes made things run smoothly. "It always helps to ask which vendors like to work together. That made communication between everyone so much smoother! Everyone was on the same page which caused less stress for me," she says.
Hannah walked to the altar in the Paulina gown by Maggie Sotero, which she had pinned on Pinterest when she first saw it, nearly two years before she even met Isaiah! This corseted fitted mermaid gown "hugged all the right curves" according to Isaiah, and, she says, was absolutely a dream come true to wear on our wedding day.
Family-provided decor made for a budget-friendly affair. Hannah's grandfather made a wooden cross that defined the altar, and wooden signs adorning the ceremony site. He also built a "Donut Wall" for guests to enjoy dessert along with clever favors–individual "S'Moores." The package read, "Roast a mallow and party S'Moore".
Cocktail hour featured mac and cheese with BBQ pork on the bottom, pulled pork tacos and fresh fruit. And for the reception, mex-tex salad, caprese salad, garlic mashed potatoes and prime rib, with veggies and bread. And for dessert: "Isaiah and I are not big cake eaters, but you have to cut cake at your wedding! So we had a red velvet cream cheese frosting naked cake."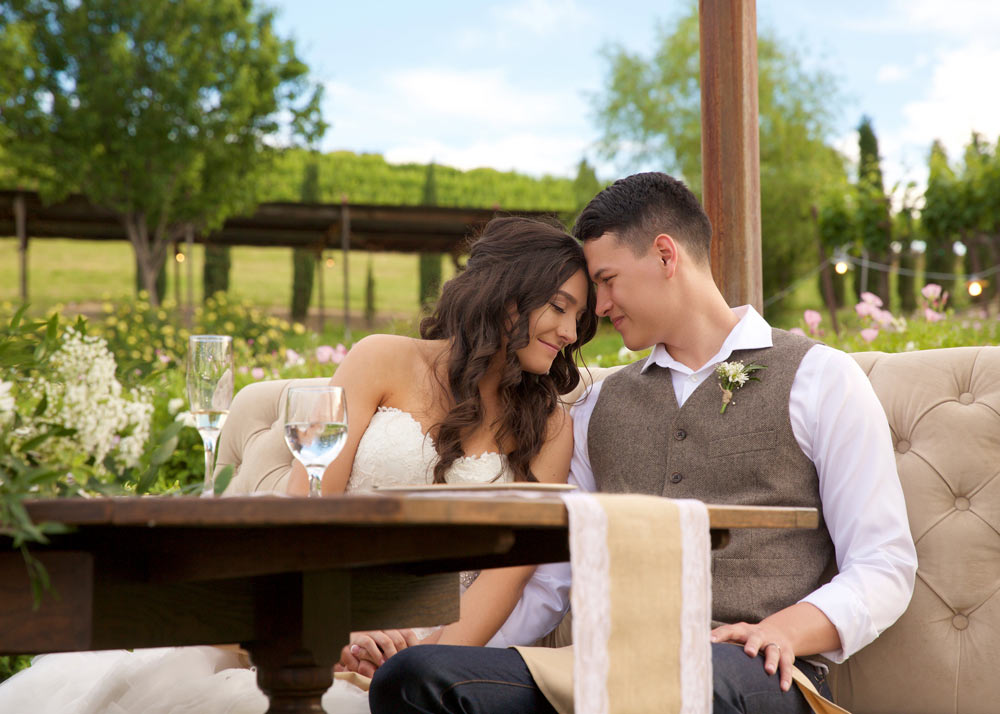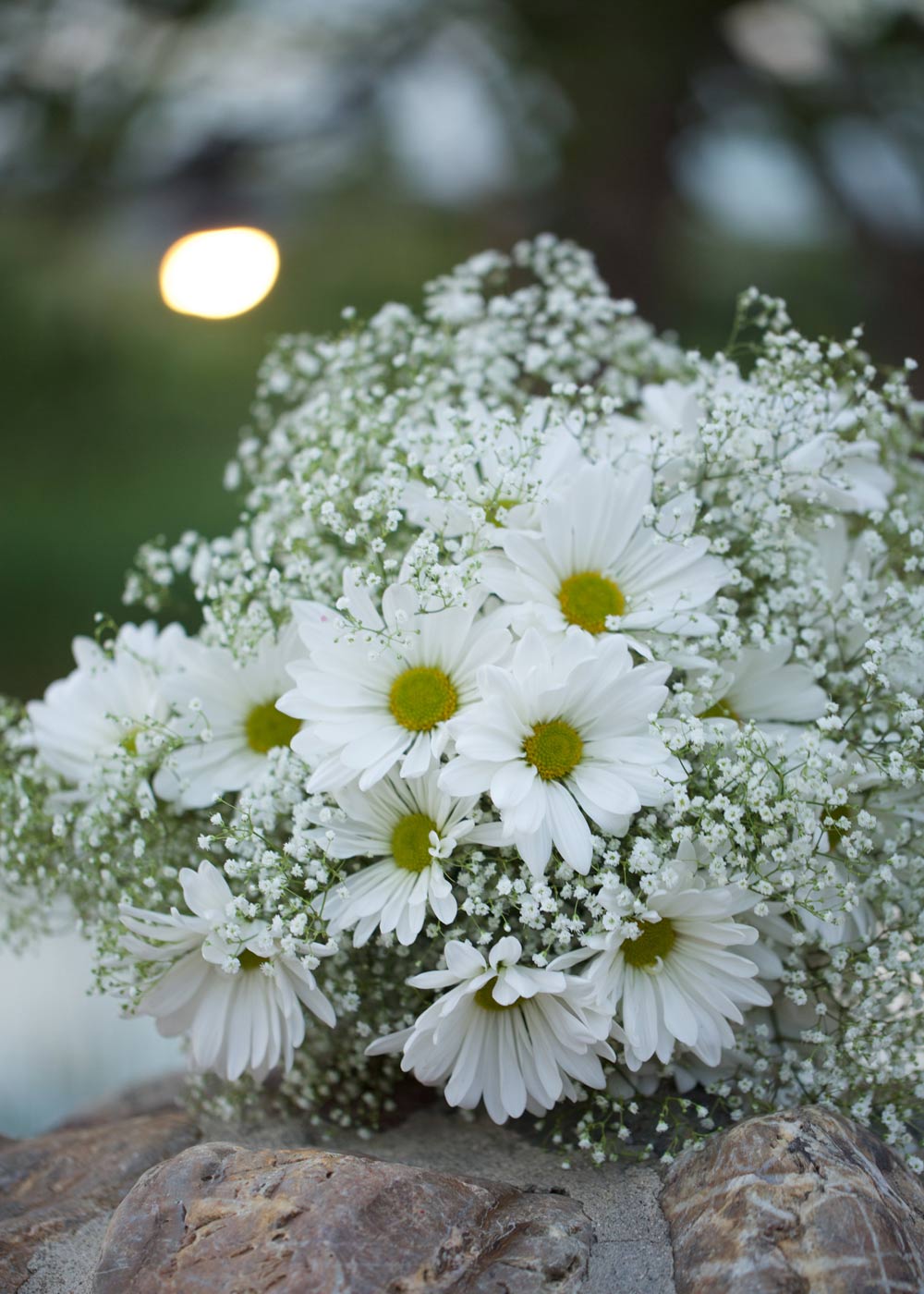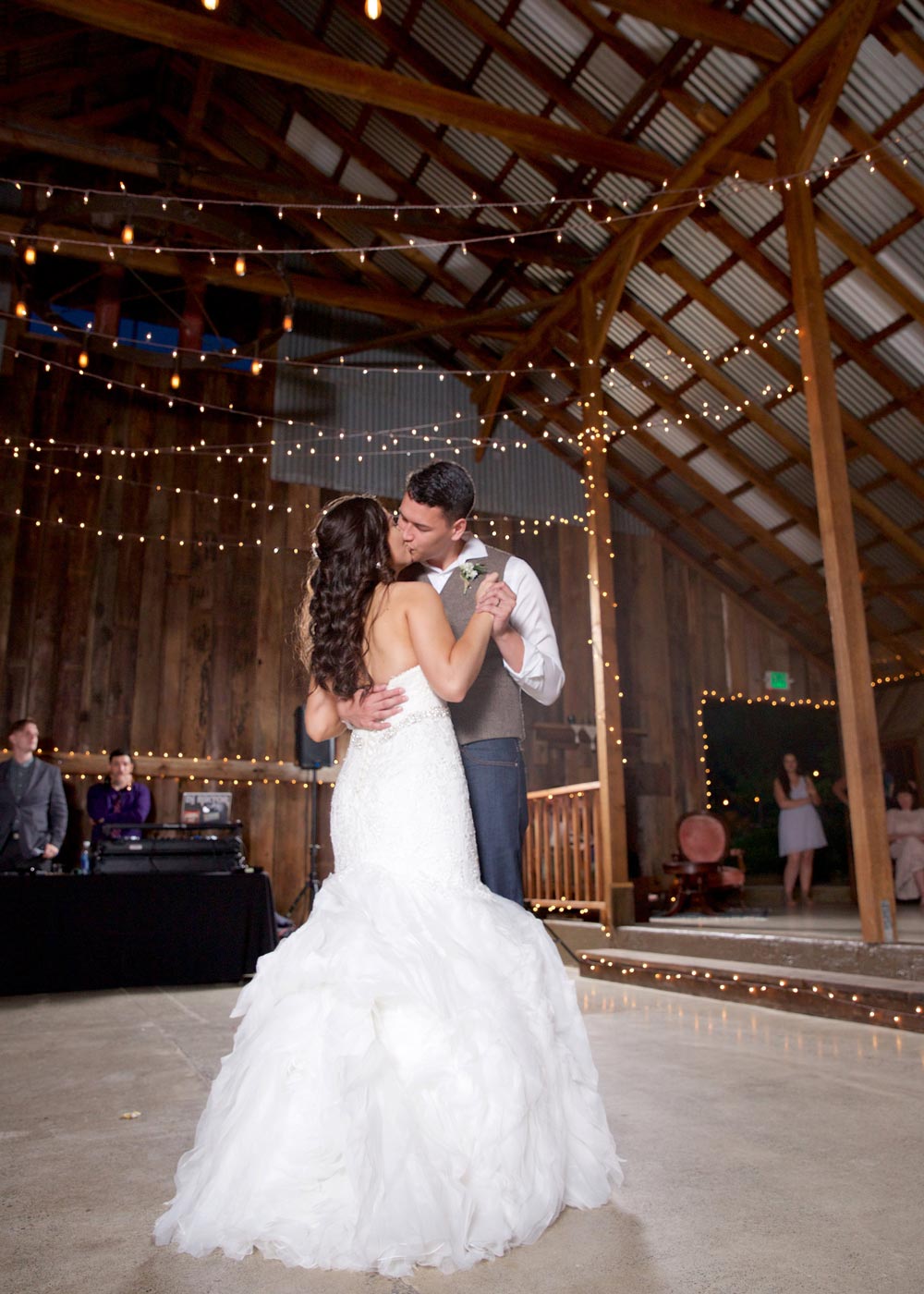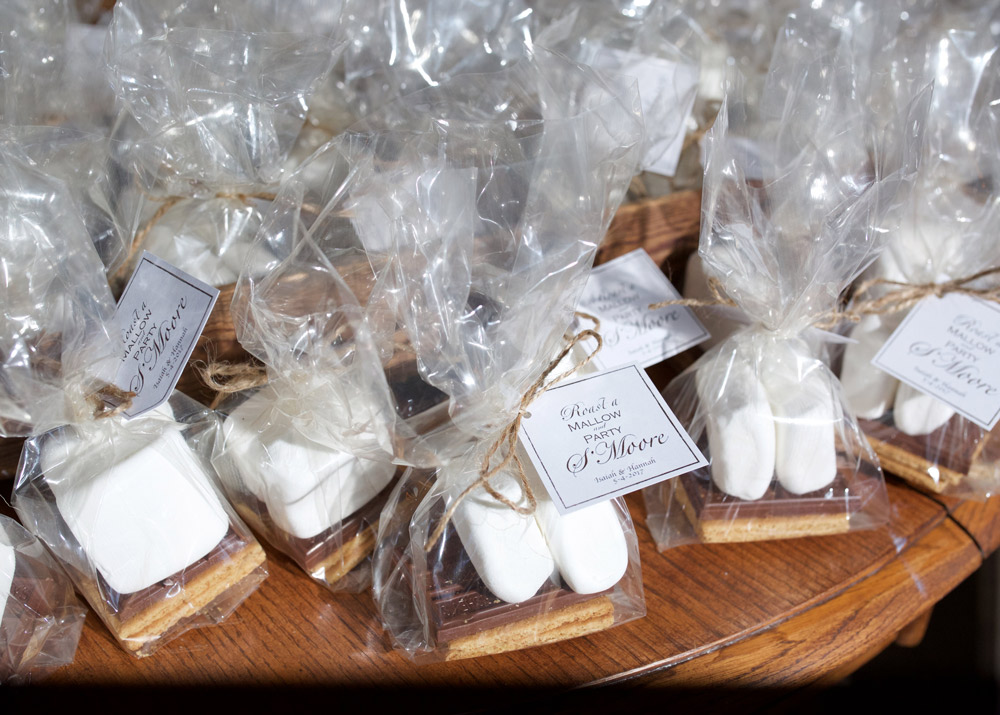 Keeping costs down on other things let Hannah and Isaiah spend where it counts: on the photos. Hannah recommends, "Do not skimp on the budget for a photographer!" They hired Christopher Armstrong Photography, an experienced pro who has worked extensively at Yolo County venues. "Even though it is pricey, it is so worth having photos that you will treasure forever."
The newlyweds remember the day's most romantic moment being a little alone time before the reception. Hannah said, "This time as a new husband and wife gave us a chance to sit and talk about the years to come in the most intimate setting. Isaiah and I will treasure that short time together forever."
And the unexpected moment of the day: "I did not know this until afterwards, but one of Isaiah's groomsmen was late, and the staff had to tell my maids of honor, who were told not to say a word to me. They were in charge of figuring out a new walking order for the ceremony, just in case! The groomsman did show up, and the ceremony continued as planned. I had no idea until the next day!"
Hannah's advice to other brides: "Do not be afraid to say no. That means, if you don't like something, speak up! And, when dress shopping, do not take too many people!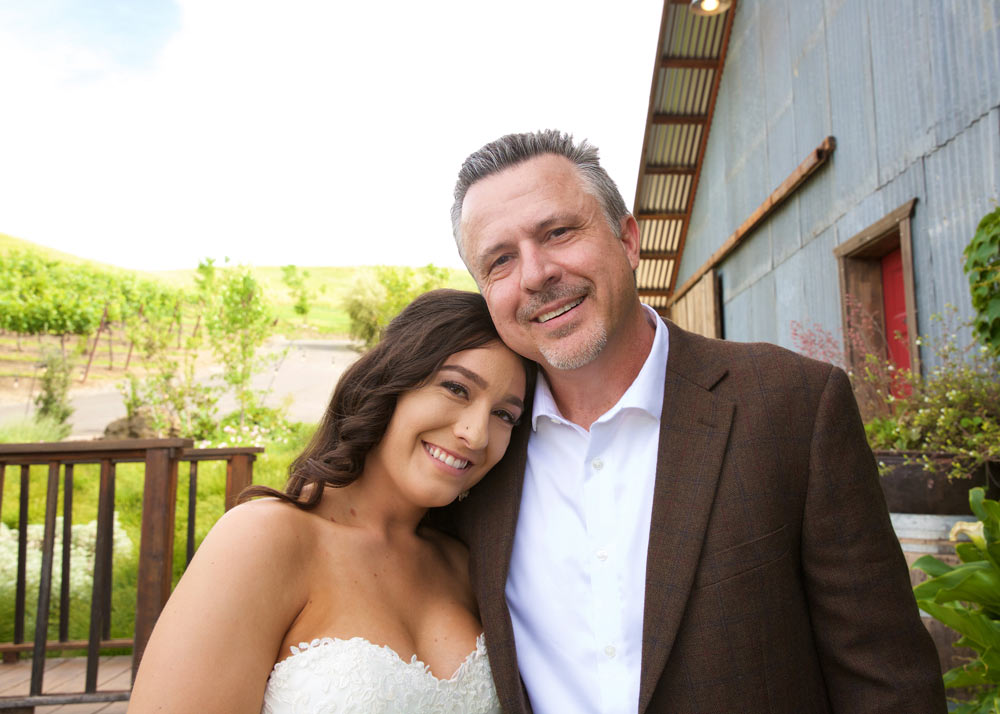 And finally, ladies, please please please do a first look with your father if you can! My dad and I were able to share a special moment before the ceremony started."
Isaiah's advice for grooms is pragmatic, "If your bride wants you to be involved and tries to include you, give your honest input. If you don't want to participate, tell her so she can stop asking." The most important gem: "Make sure your guys are there on time!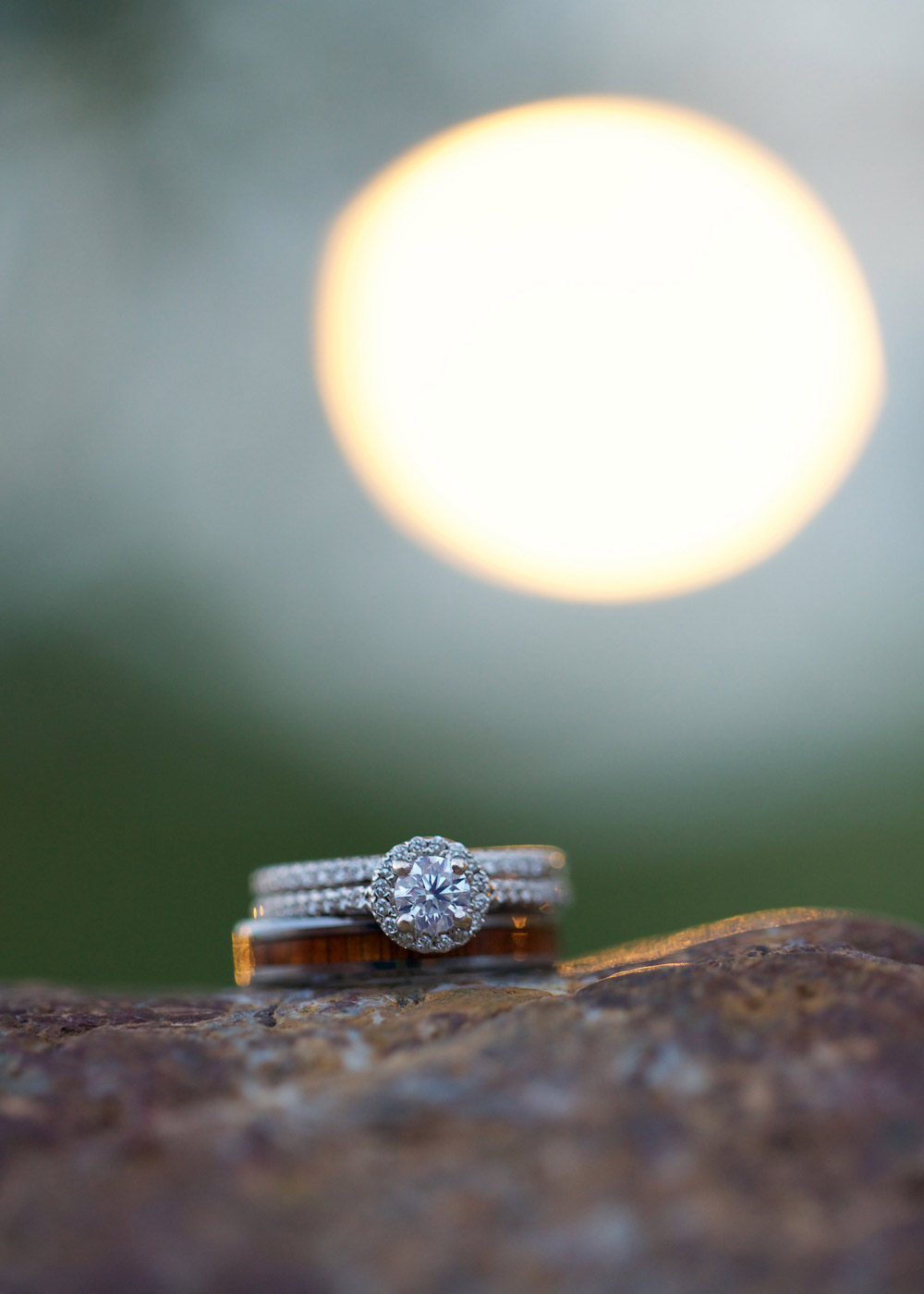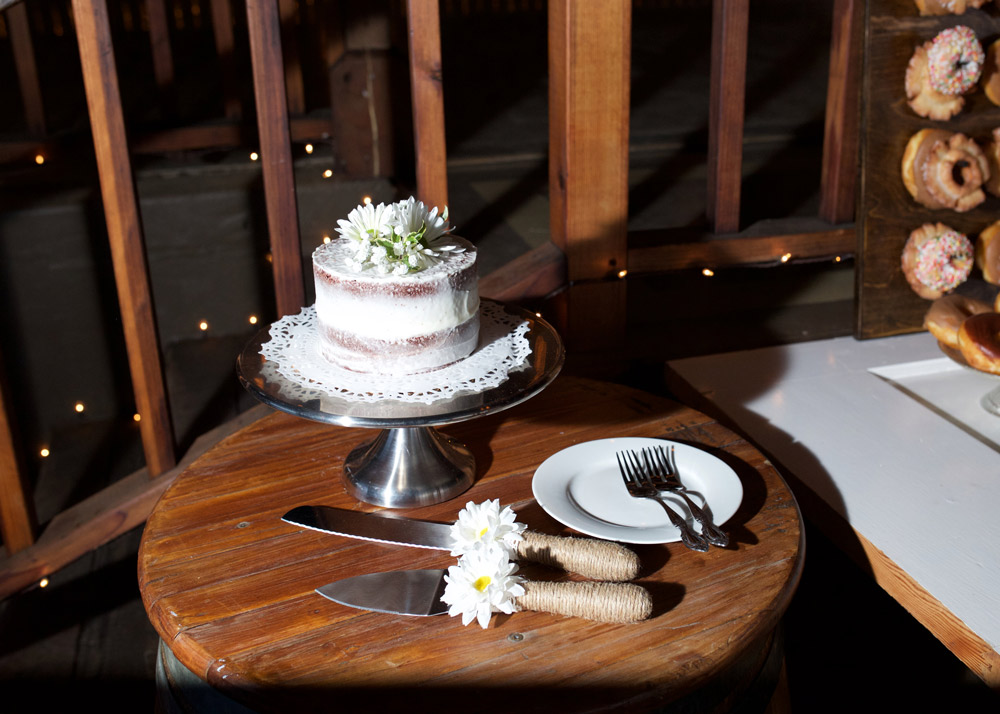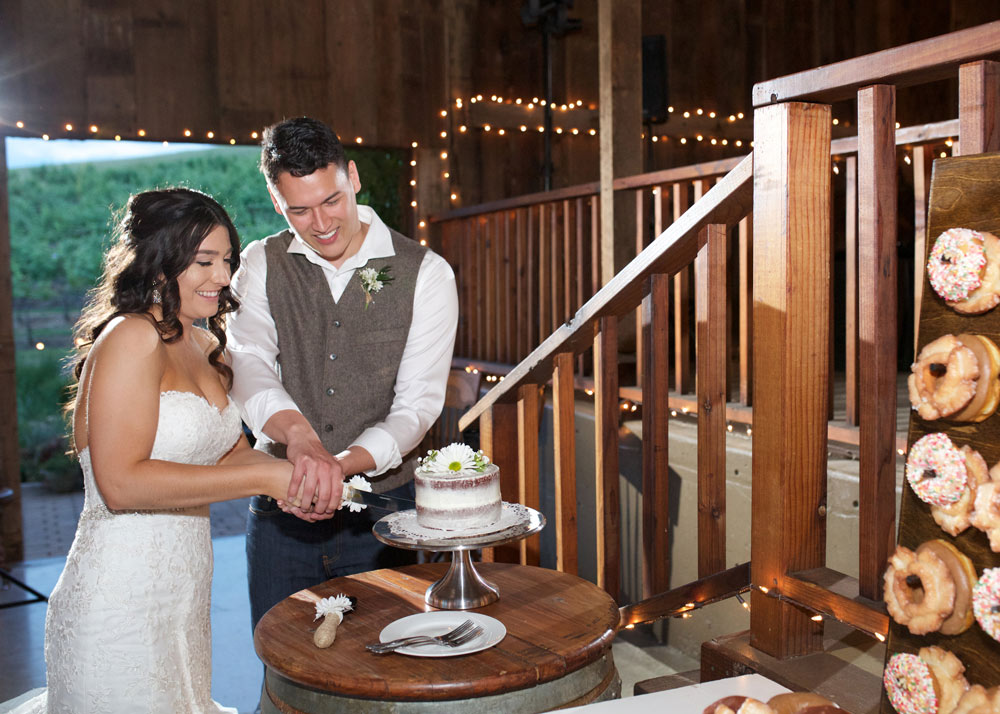 PHOTOS: Christopher Armstrong Photography
[VENUE] Taber Ranch [CATERING] Anderson Family [CAKE] Sweet Sensations [GOWN] Miosa [FORMAL WEAR] Men's Wearhouse [MAKEUP/HAIR] Sinor Salon [DJ] Firehouse Entertainment