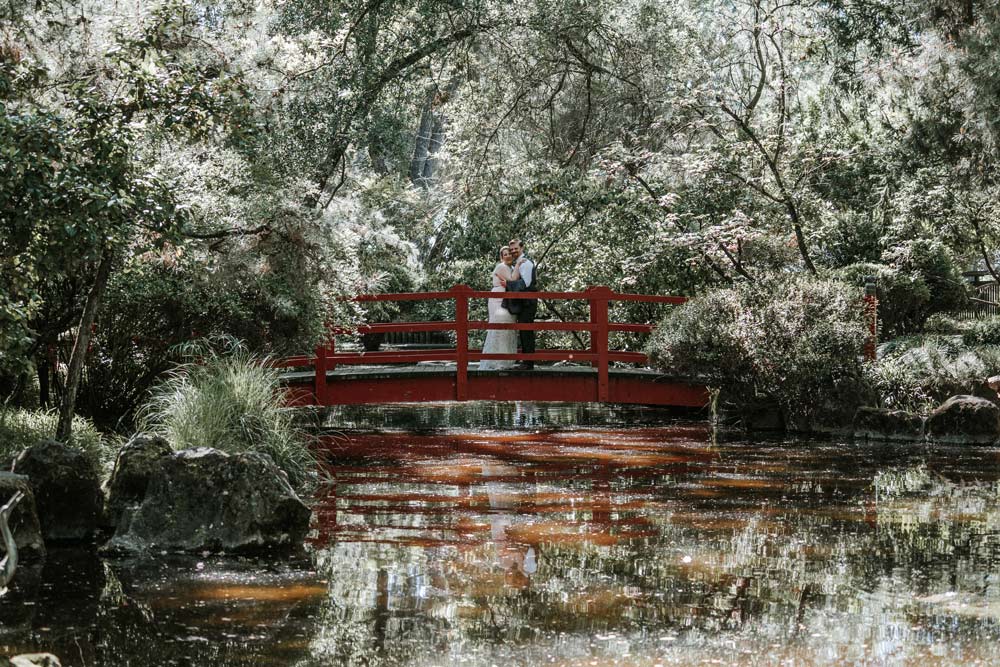 Erin was the one that got away.
She and Jareth first crossed paths at King's Skate in Elk Grove one evening long ago. A chance encounter between two young teenagers led to skating together for hours and, eventually, a kiss behind the air hockey table at the end of the night. As Jareth recalls, "From the moment I met Erin, I knew there was something about her. I felt an indescribable magnetism between two people who were meant to be together. I never forgot that day." And so poor love-struck Jareth spent the next year returning to the skating rink every Friday night, hoping to meet up again with that girl who liked Invader Zim as much as he did. Eventually, though, after so many fruitless attempts, he gave up hope of ever seeing her again.
"Fate" and "destiny" are overused in love stories like this one, but once in a while, the idea that two people are meant to be together seems inescapable. Because five years after that one special night at the skating rink, Erin walked back into Jareth's life. Again, they hit it off immediately. She says now that, although she had no idea that it was happening at the time, "it still makes me sad to this day to think about about 14 year old Jareth waiting for me all those years ago." He has no regrets, though, saying "I feel so lucky to have had another shot at a missed chance that felt so right."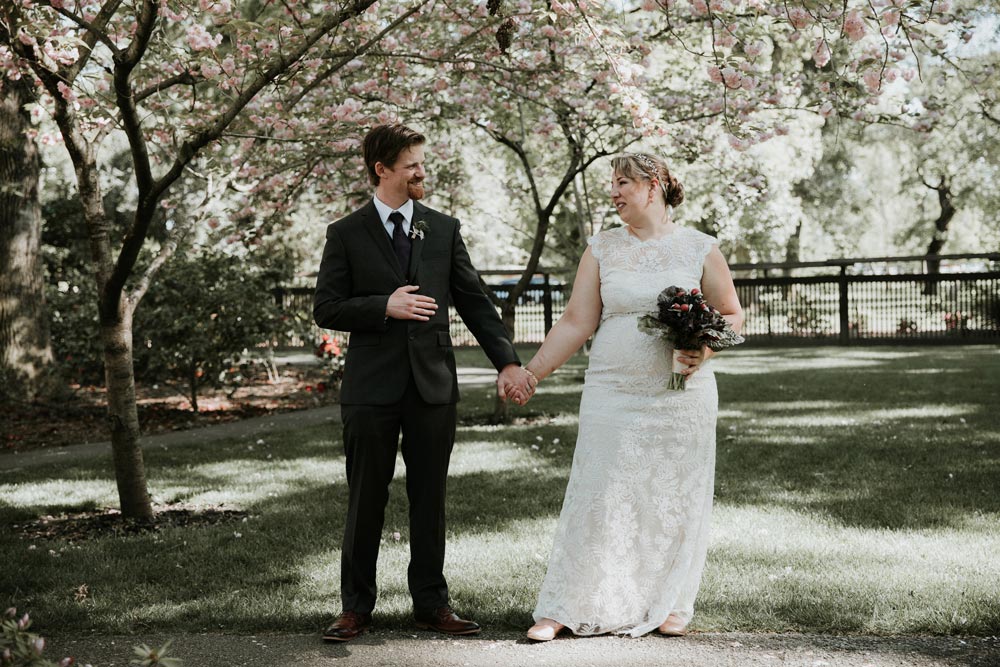 So, after reconnecting with his dream girl, and finding her to be just as perfect a match as he remembered, you might assume a wedding would be happening immediately. Well, you'd be wrong. Not because he had doubts, though. Erin had other priorities. "First, we had to finish school. Next, we had to get a foothold in our careers. And then we needed a place to call our own, so we bought a nice little townhouse with a lot of help from her father."
"At this point, I came up with the most elab-orate, over-the-top proposal I could think of. But then my grandfather's health sharply declined, so we went to visit my grandparents, and I snuck the promise ring I had given her a decade ago from her purse, got down on one knee and proposed in front of them and my mom. It meant a lot to them and to me to include my grandfather in the proposal because he passed away before the wedding."
Erin's teary-eyed acceptance was met with a resounding "Finally!" from the assembled family. Now, the bride who had been such a stickler for making plans for their lives was faced with planning a wedding. And, surprisingly perhaps, her plans were rather minimal, with a common thread of unique ideas that reflected the couples' personalities and preferences.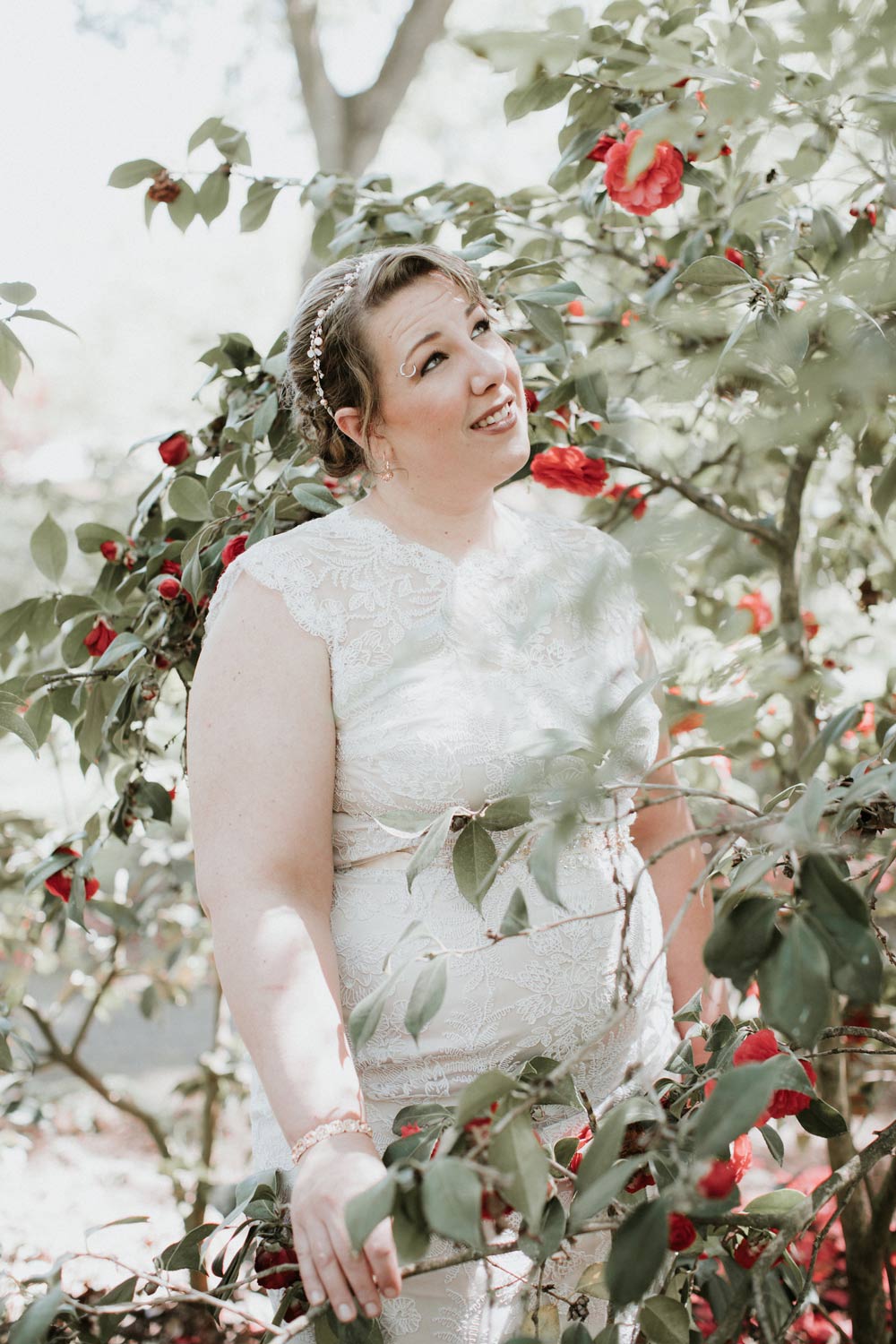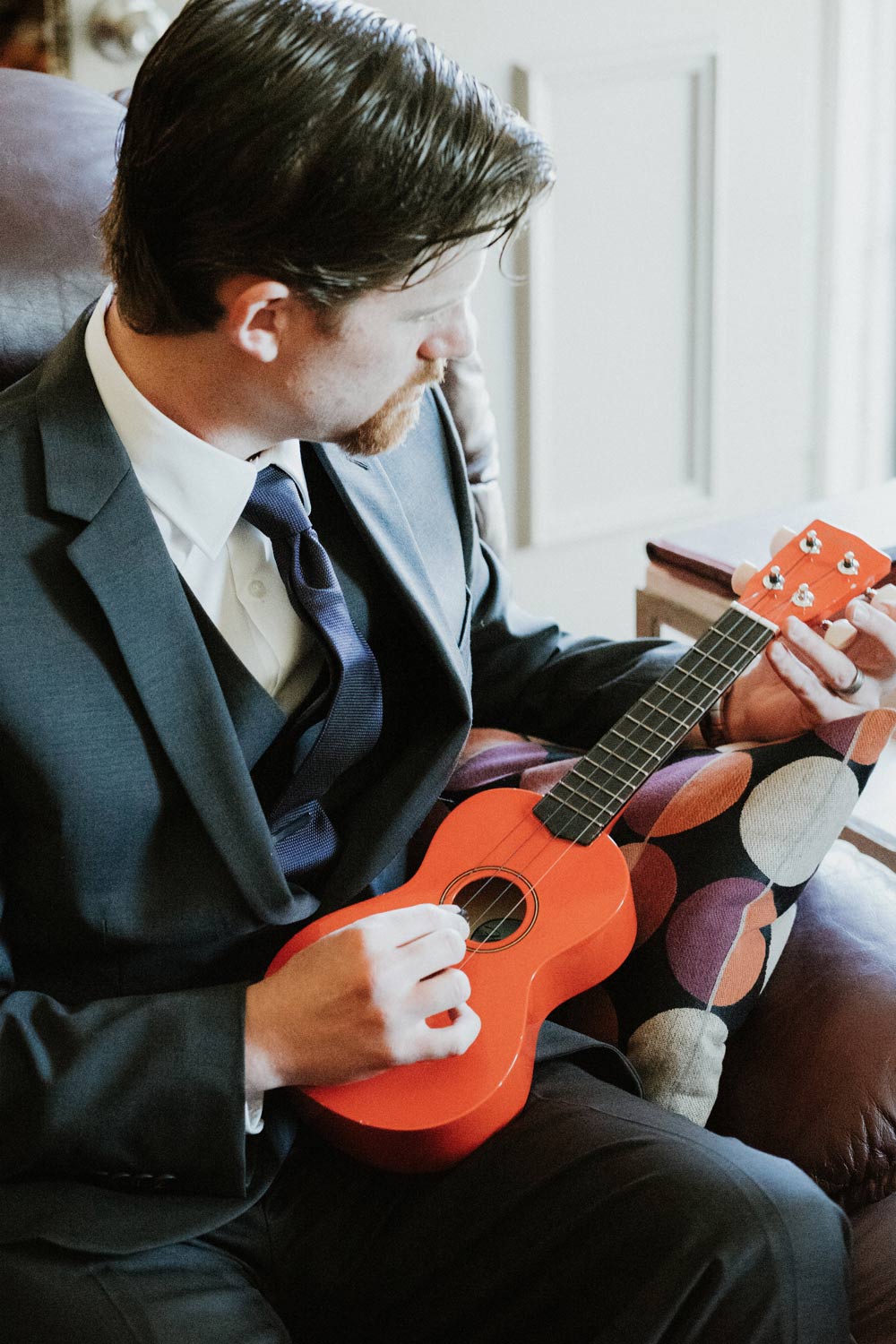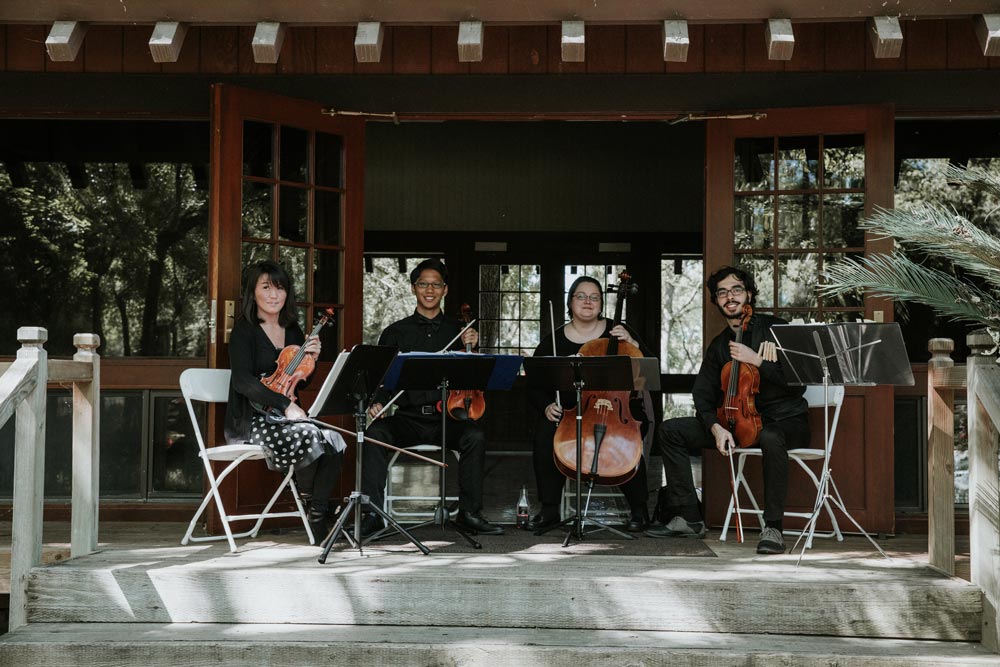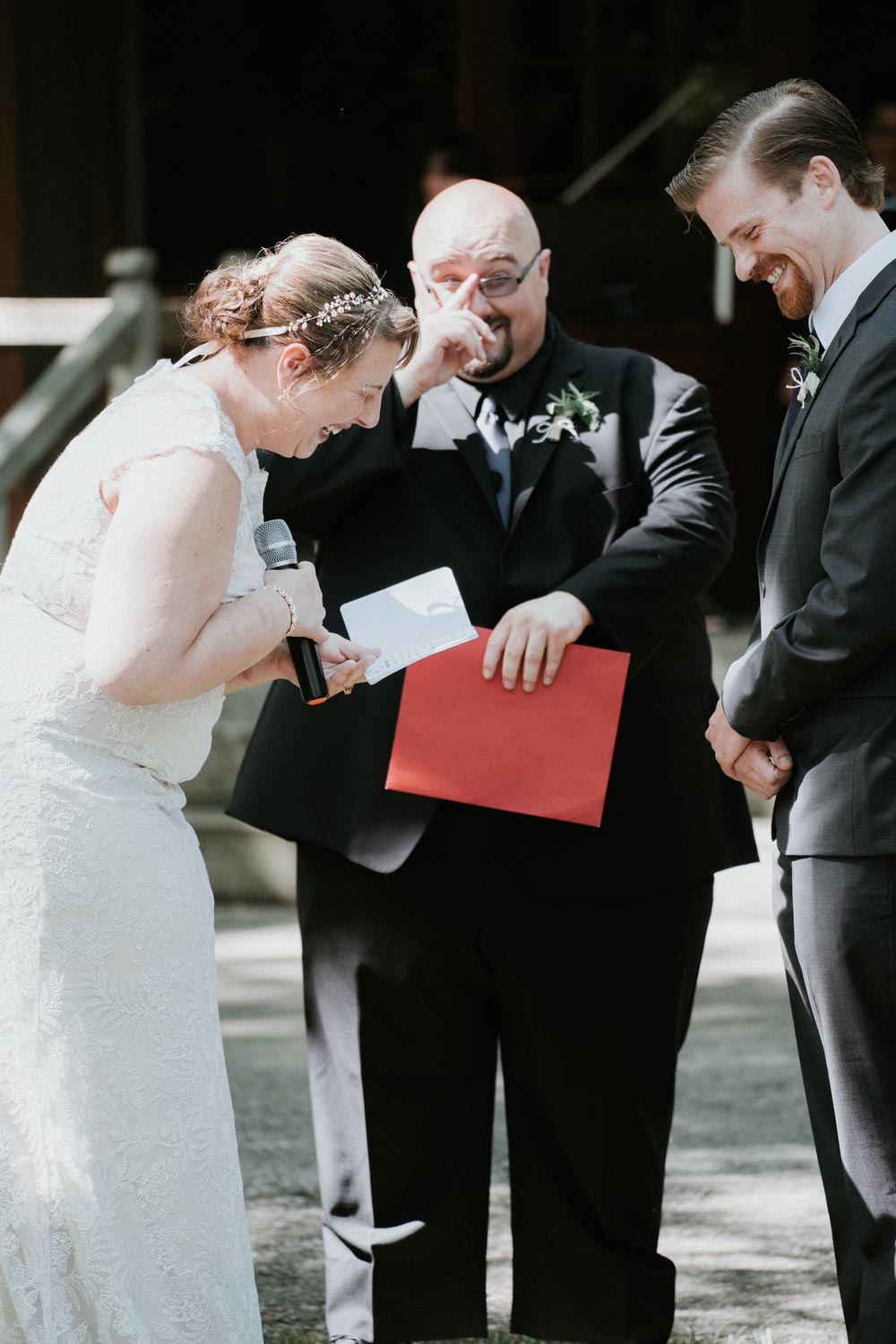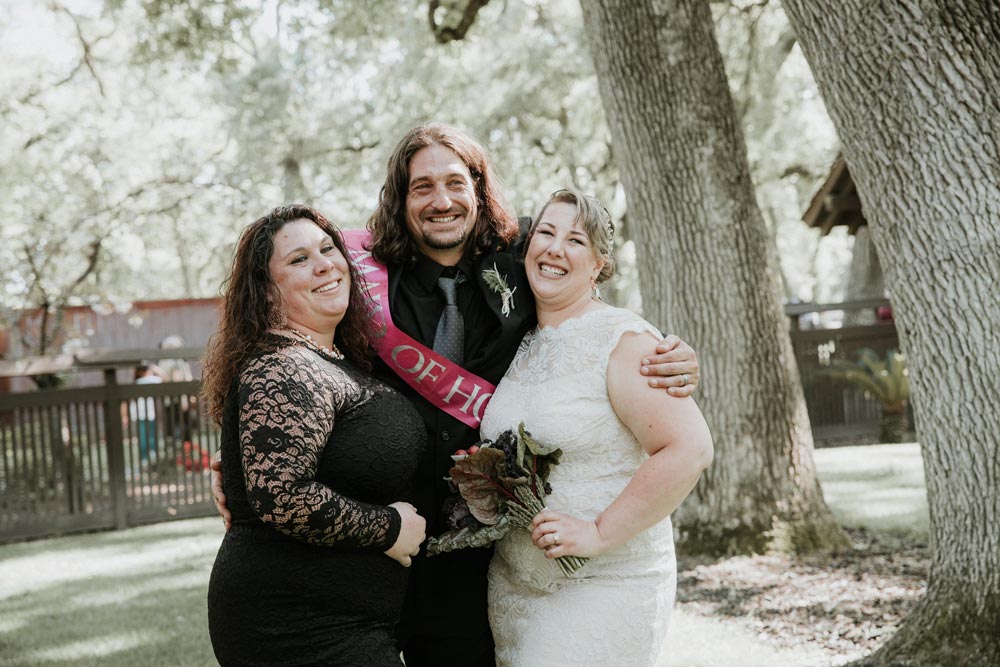 The wedding was to take place in mid-April at the Japanese tea garden at Lodi's Micke Grove Park, to coincide with the peak of the cherry blossom bloom. "We didn't feel a need to decorate' we let nature do the work! Our colors for inside the reception hall were soft and earthy for spring to compliment the amazing backdrop."
Inspired by her interests as a professional chef, Erin decided to create bouquets with fresh vegetables instead of flowers. After much searching, a local grocery store's floral department was where she found help to make her ideas take shape. The store's brave florist took her idea seriously, and together they chose "ingredients" in the produce department. That florist's amazing creations included mint and rosemary boutonniéres for the men and a bride's bouquet made of Swiss chard, baby kale, asparagus, and little red radish, rosebuds, with sage leaves.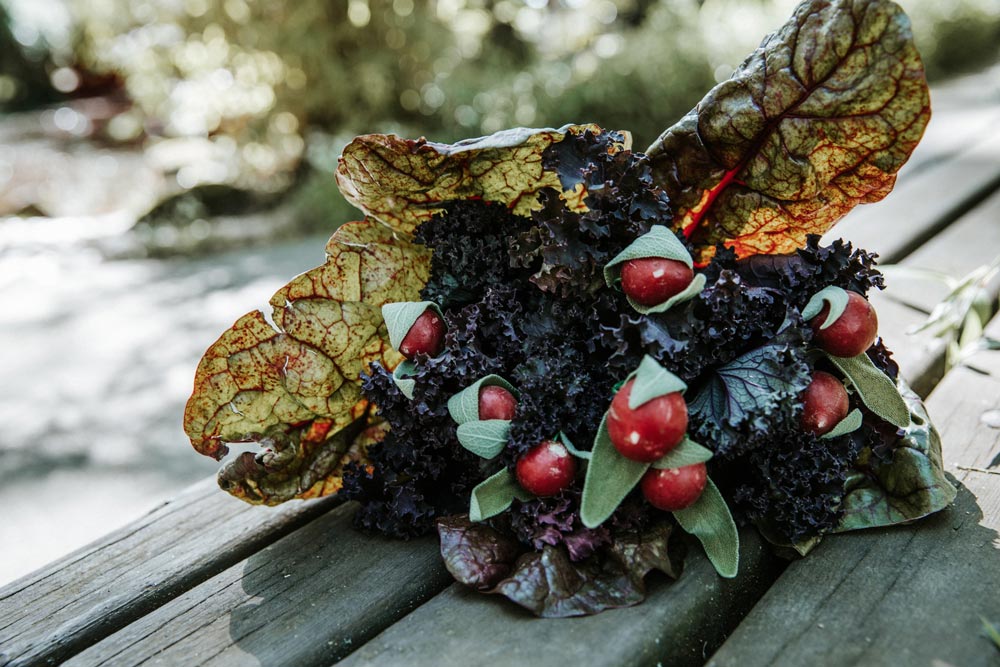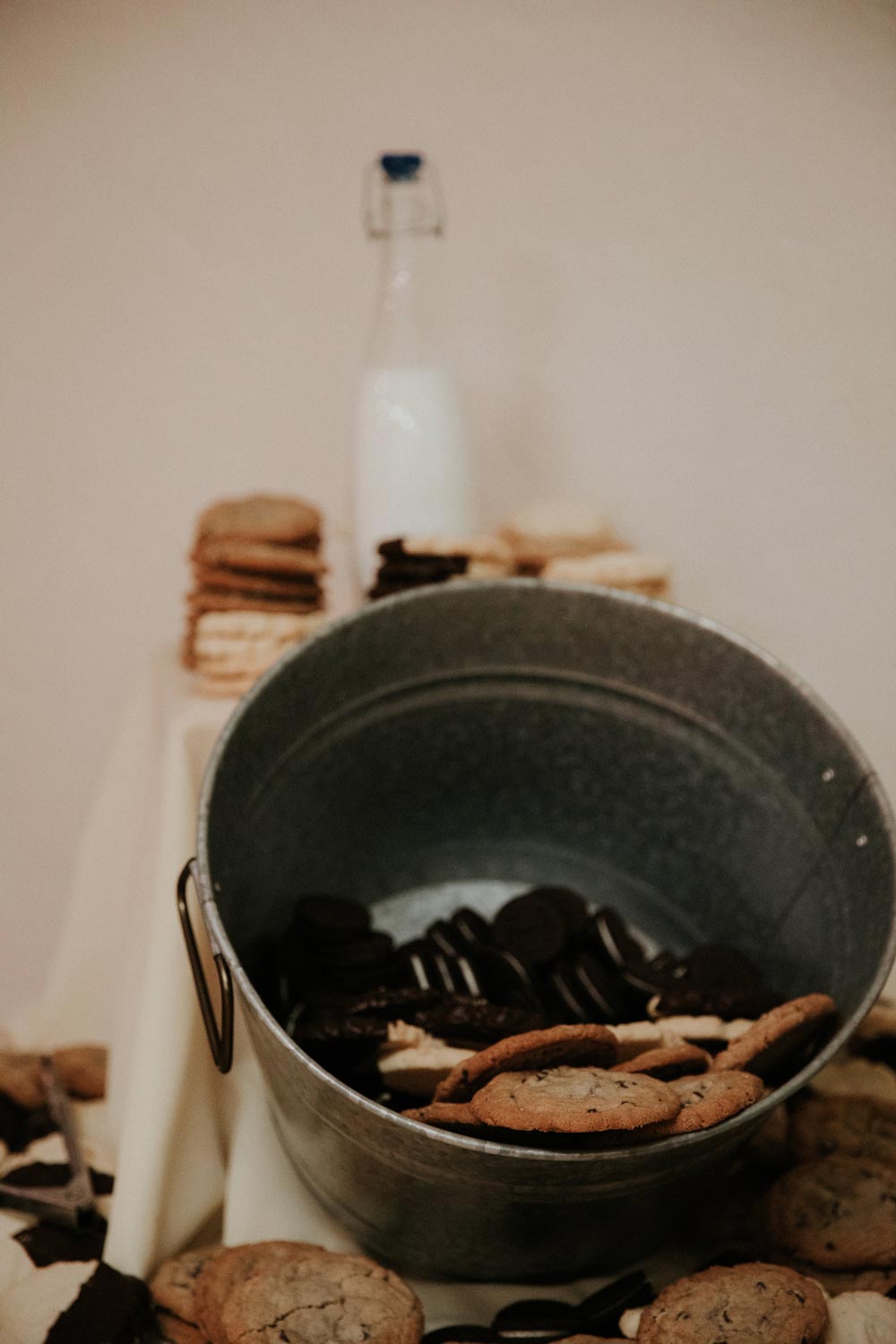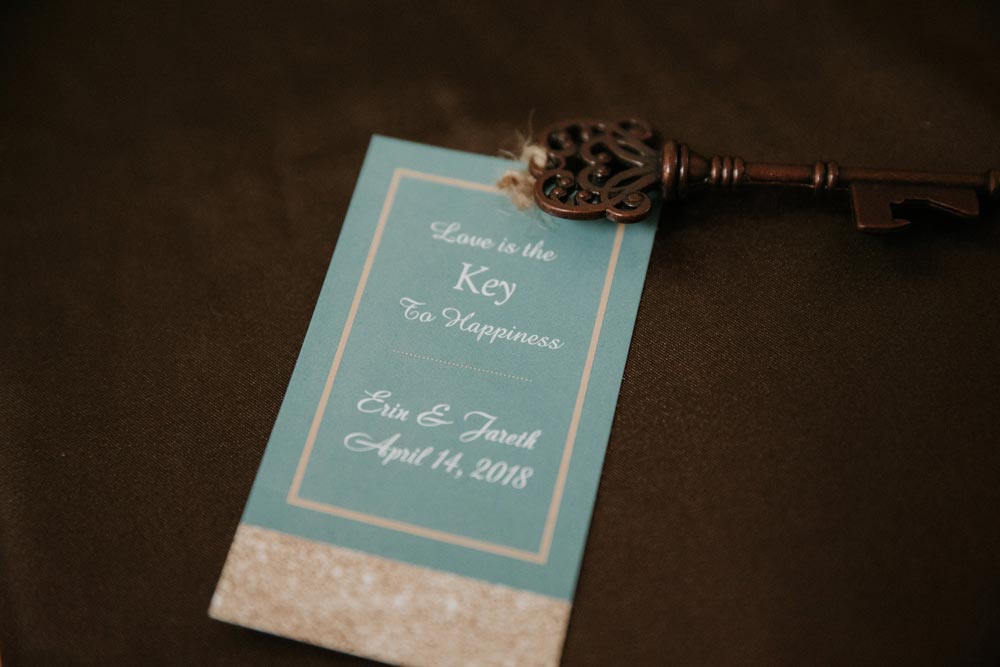 Tables were adorned with custom tablecloths made by a friend of the family, and topped with paper lanterns, hand made by the groom's mother, nestled into garlands of ivy collected from the bride's parents' garden. And as a special personal touch, a string quartet made up of Jareth's colleagues at the music school where he is an instructor formed up just for the ceremony.
Instead of traditional catering, food trucks were hired to provide the wedding fare. Arrangements were made for the sausage truck to arrive early, during the pre-reception cocktail hour, and to serve linguica and venison sausage, all made fresh on site. A burger truck and a taco truck were also scheduled for later in the day. And for dessert, a milk and cookie bar, featuring assorted cookies from a local baker and different flavors of milk.
Erin cherishes the memory of their first dance. "There was so much emotion in that moment. At first I was nervous with everybody watching, but then as our song played, it became completely about just the two of us, and we both started crying. It was so romantic!"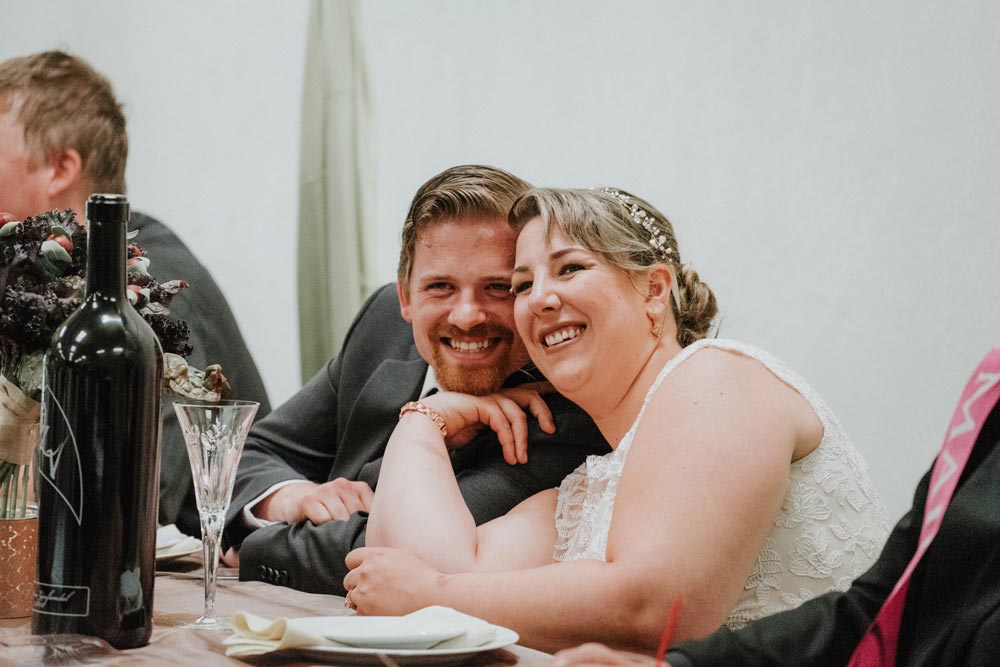 And most importantly, photographer Morgan Alanna was there every step of the entire day to make sure she and her assistant didn't miss a thing. They captured the most beautiful moments in images that will last the couple a lifetime.
So at this point it all sounds like a sweet love story and a unique and well-planned wedding. The Park was beautiful, awash in springtime color. The bamboo grove and tea house were perfect spots for pictures, and the cherry blossoms! Amazing! But there's more. Because the "uniqueness" of this wedding included quite a few unforseen events:
The warm spring day, so perfect for an outdoor wedding, was also perfect for hungry mosquitos…
Bird poop landing on Erin's dad's head just moments before he was to walk his daughter down the aisle…
The taco truck that was involved in an accident just days before the wedding, forcing a last-minute scramble…
The "loudest, longest train ever" which rolled by just outside of the park at just the worst possible moment…
It all could have added up to an all-time wedding catastrophe story, if not for the positive attitude of the couple, who were not about to let any setbacks dampen their spirits. After all, it's destiny we're talking about here, right?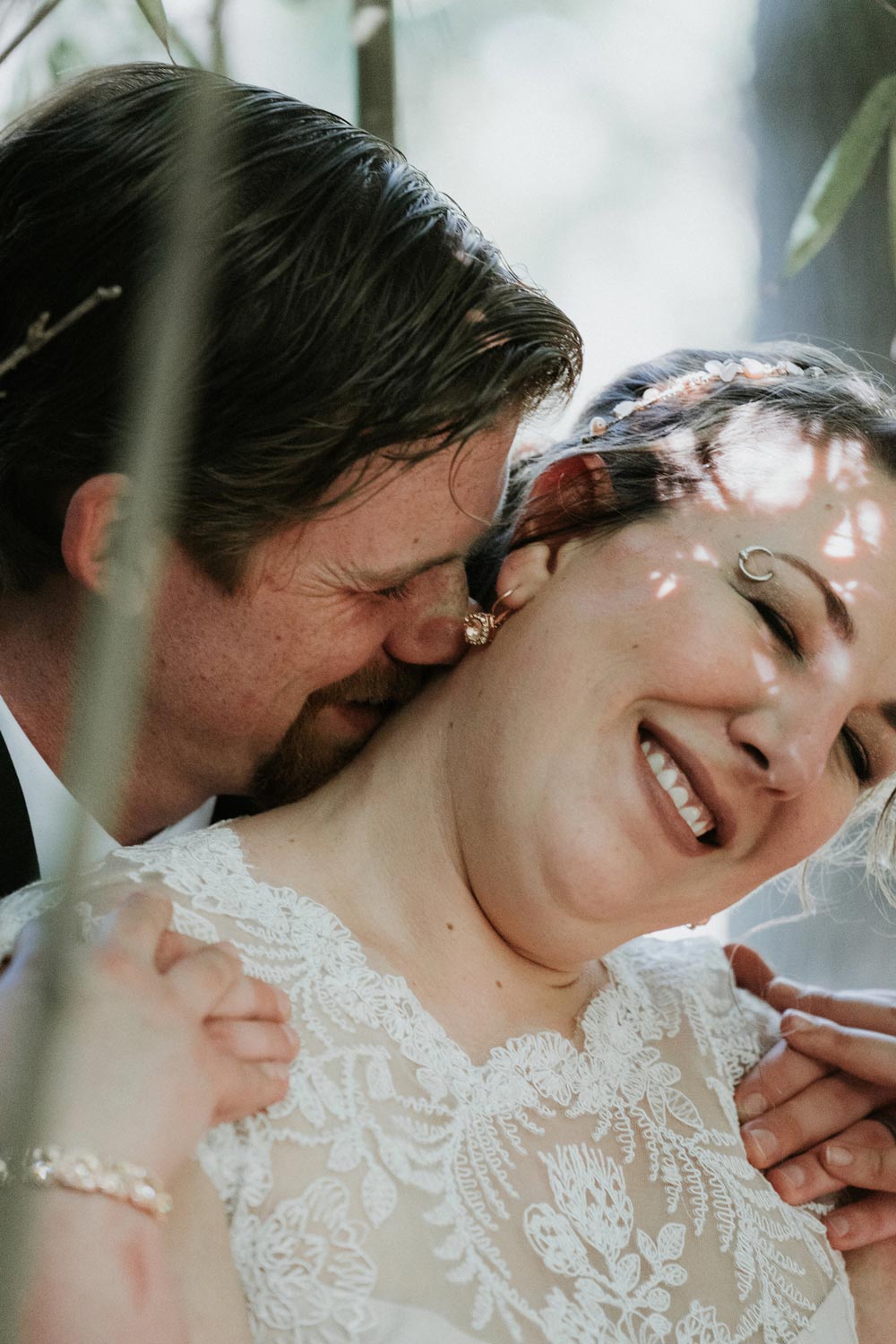 Erin's final thoughts say it all: "We did our wedding the way we wanted it, in spite of all the nay-sayers in our families who wanted a more traditional occasion. We regret nothing of our unconventional day. It was magical."
PHOTOS: Morgan Alanna Photography
[VENUE] Japanese Tea Garden in Micke Grove Park [PLANNER] Amber Oneto [RENTALS] Celebrations [FOOD] Arlington Brothers Sausage Truck / The Squeeze Burger Inn / Locos Tacos [DESSERTS] Ginger Elizabeth's / Freeport Bakery [GOWN] BHLDN [SUIT] Men's Wearhouse [ACCOMMODATIONS] The Bordeaux Inn