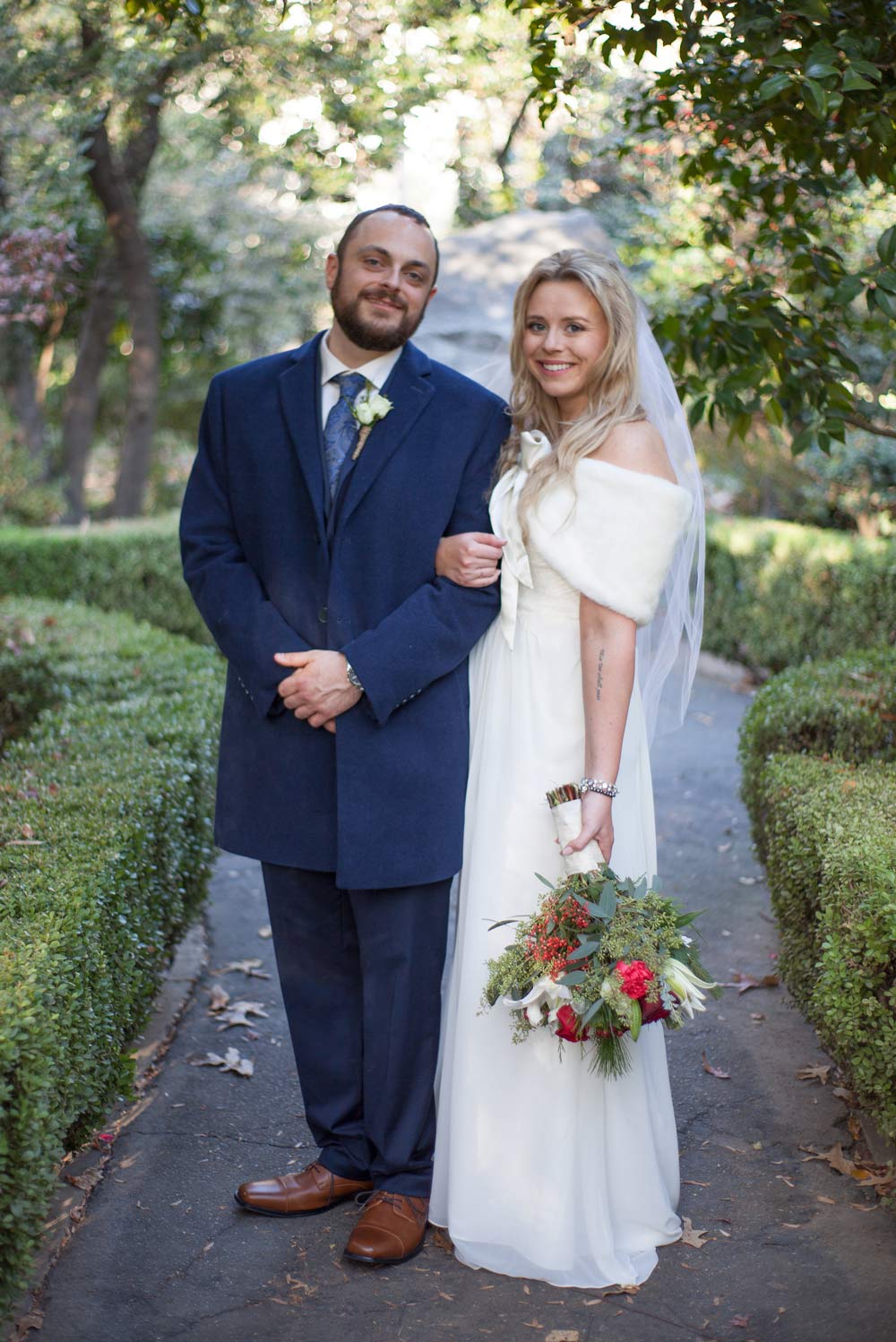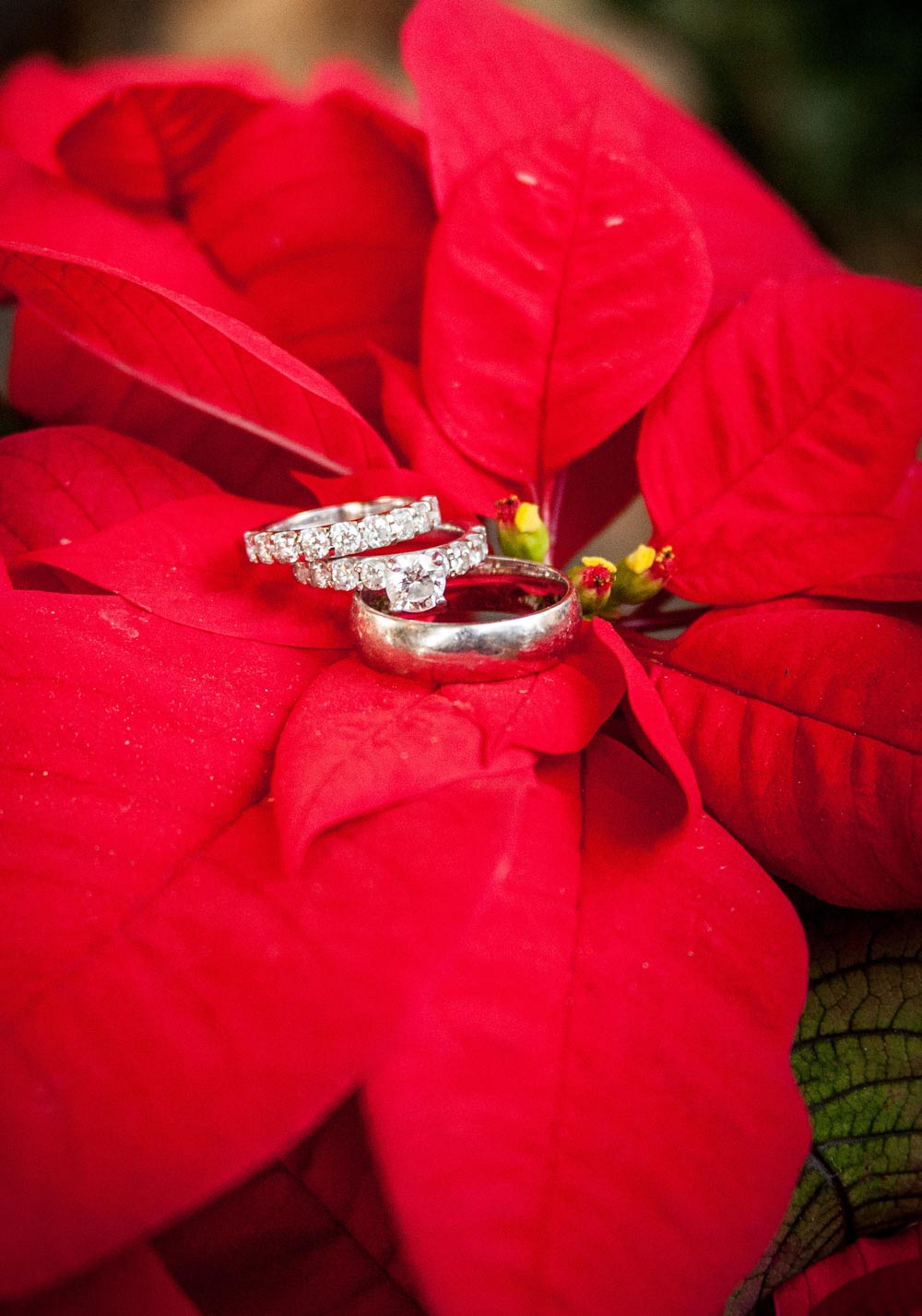 A courtroom, despite its misleading name, would not seem to be the ideal place for for courting. But as this transcript proves, love can be found anywhere. We join the proceedings already in progress…
Prosecution: We believe that the evidence will show beyond a reasonable doubt that the accused did knowingly and willfully embark on a lifelong spree of loving one another, with no regard for the consequences. And we will ask that you, the jury, return a verdict of happily ever after.
Judge: Call your first witness.
Prosecution: If it please the court, we would like to call Emily and Alex.
Judge: Two witnesses? This is highly unusual, counselor.
Prosecution: I understand, but you see, your honor, these two are inseparable.
Judge: Very well, you may proceed.
Prosecution: Tell us, Emily, when did you first meet Alex?
Emily: Alex and I met when we were in our first year at law school. We would go watch one of our favorite professors in trial, and one day we started talking in the hallway of the court house. From there we were pretty much on each others' radars.
Prosecution: And so the two of you conspired to fall in love.
Emily: I was attracted to Alex because he is so smart and funny. We had our first law school classes together and he was so dedicated to his studies which I really admired.
Alex: Emily is very supportive and kind. I liked that we have similar dreams and goals.
Prosecution: Can you tell us what happened next?
Emily: We had just finished midterms in our third year of law school, and Alex wanted to take me out to celebrate. During dinner, Alex suggested we walk to the Capitol to see the lights on the Christmas tree. Christmas season has always been my favorite time of year, ever since I was a little girl. As I was busy taking photos of the lights, Alex asked me to turn around. He was on one knee, proposing!
I had no clue he was going to propose that night! It was a complete surprise. I asked if had he told my parents.
Prosecution: And had he?
Emily: He said that he had taken them out to lunch two months prior, and gotten their blessing.
Prosecution: I see. Please continue.
Emily: My next question was, "This ring is amazing. Did you pick this out yourself?" He told me that he designed it around the diamond from his mom's wedding ring. She had recently passed away, so it had a special sentimental value. All the while, he knelt in the rain, waiting for my answer. Finally I said yes! I was just so surprised!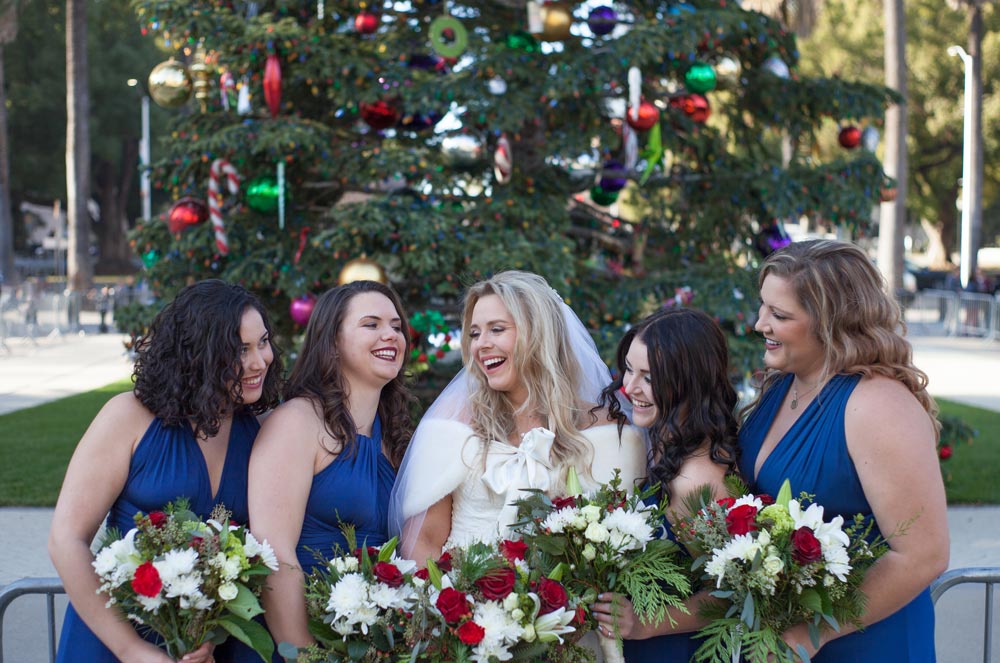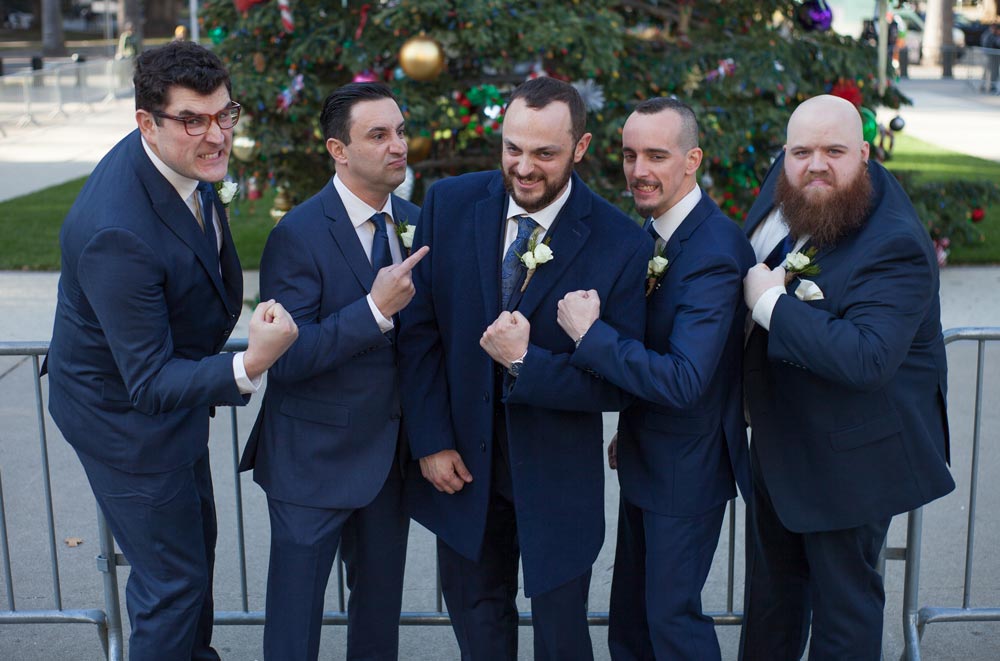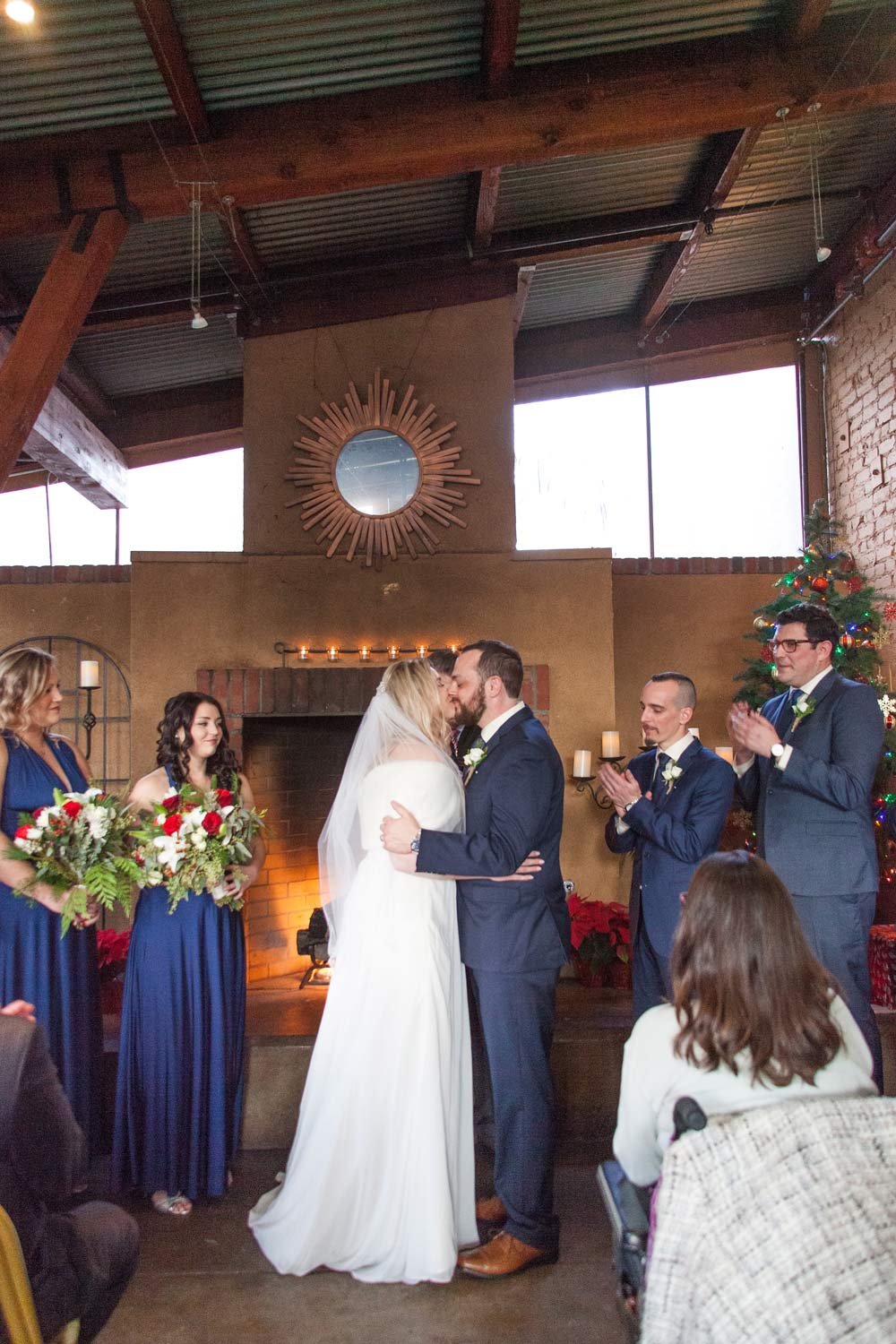 Prosecutor: Let's move forward to the wedding day. What can you tell us about that?
Emily: The most important thing for us was to have a very intimate wedding with just our close family and friends. We immediately thought of Lucca Restaurant and Bar when we started planning. We are big foodies, so food was a huge factor in deciding where we wanted to get married and Lucca definitely delivered. We love it because it's classy yet comfortable, and the food and service are excellent. The manager, Glenn, made our day go seamlessly and he was amazing.
The ceremony was on Lucca's outdoor patio, in front of the fireplace. We went with a winter wedding theme because we both love the winter, and cooler weather. The color we emphasized was midnight blue. The bridesmaids wore midnight blue dresses, and the groomsmen wore dark blue suits and dark blue ties. It went really well with the greenery at the wedding.
We were married by a Judge, who asked us privately before the wedding what we loved about each other, and then read our answers to everyone during the ceremony. That might have been my favorite part of the day.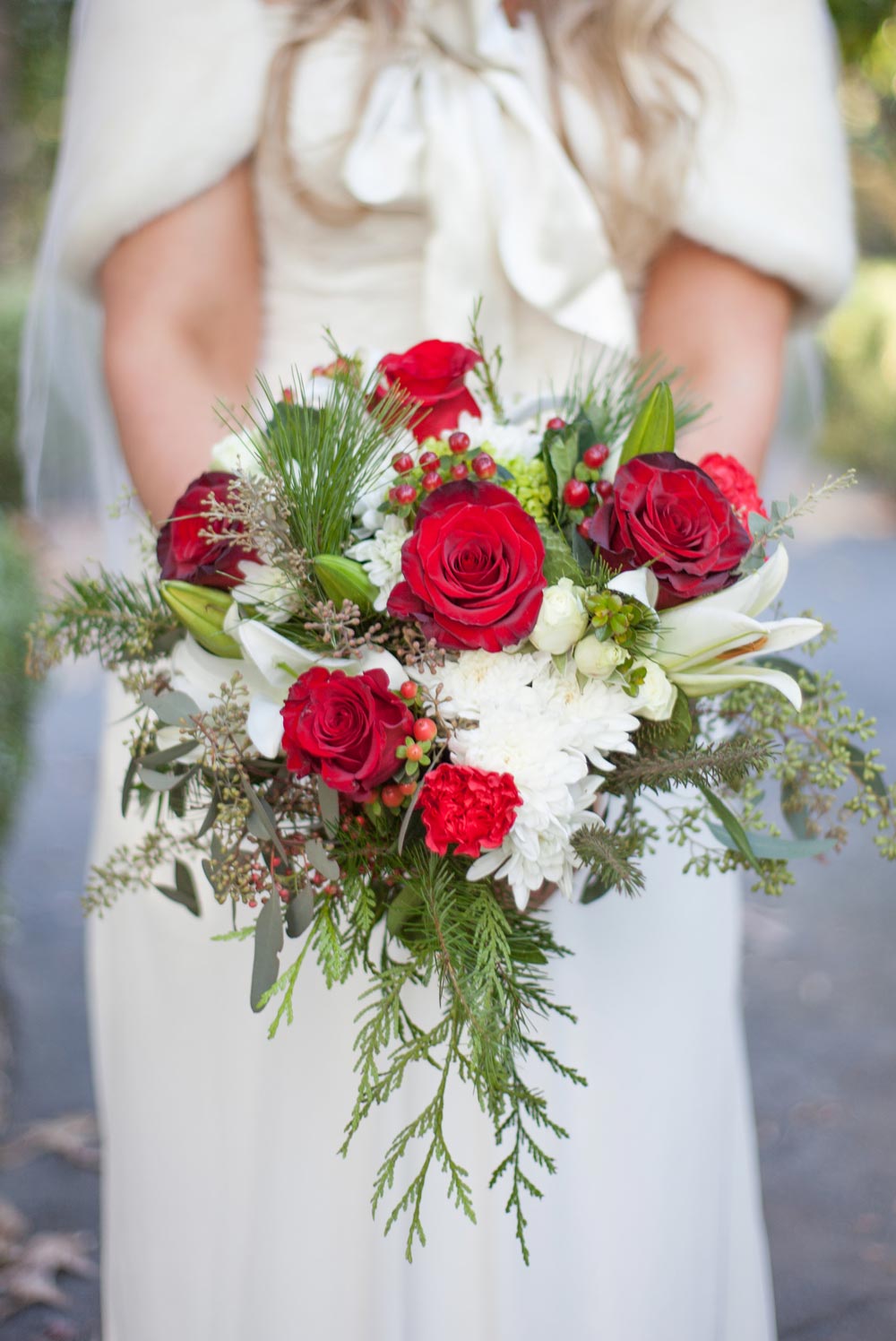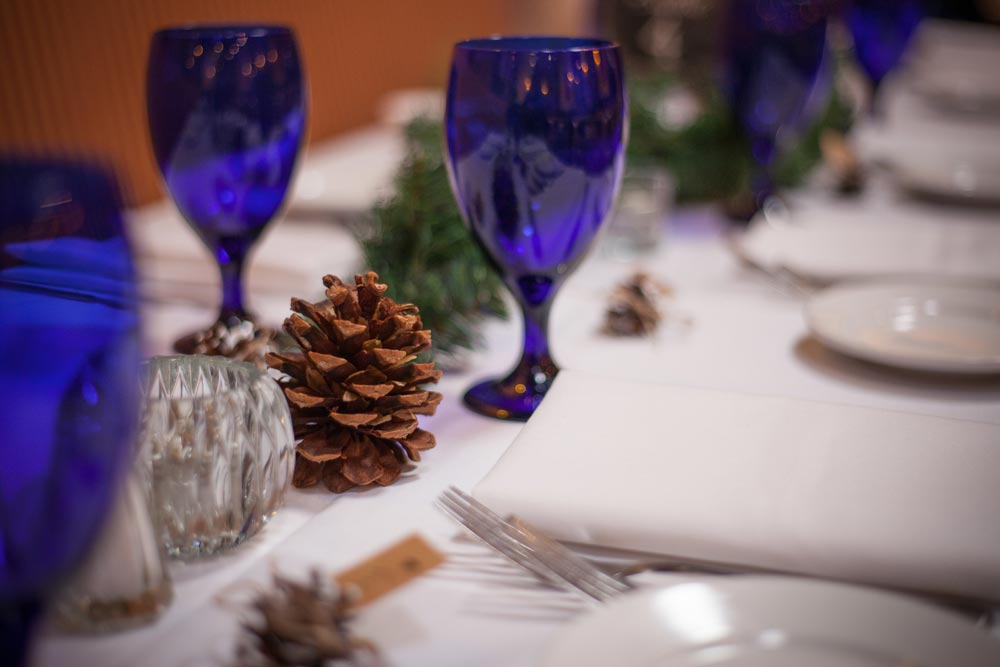 The only flowers we had at the wedding were bouquets with red and white roses, wintery greenery, red berries, white lilies, and mums in them. We had boxwood and Christmas evergreen garlands going down the tables with pinecones sprinkled around. We also had pinecone place card holders to help everyone to find their tables for dinner in Lucca's private mirror room.
After being seated, each guest was served a Chopped Salad, and offered four dinner options, while appetizers which were passed around. And for dessert, we love pie so we had a pie station with apple, blueberry, peach, cherry, rhubarb and marionberry pies. They were amazing! Everyone got to try a little of something.
Prosecutor: Is that all?
Emily: My husband is a huge Grateful Dead fan so for our grand entrance we had "They Love Each Other." We danced to "The Greatest Sum" by the The Avett Brothers for our first dance. Our DJ was really good at picking songs that kept everyone on the dance floor, even my soon-to-be 90 year old grandmother.
My sister is an amazing baker and cook, so the night before the wedding, we made peppermint bark and placed them into little treat bags for people to take when they were leaving. People also took their little pinecones which had their names on them, which I know some people used as ornaments on their Christmas trees.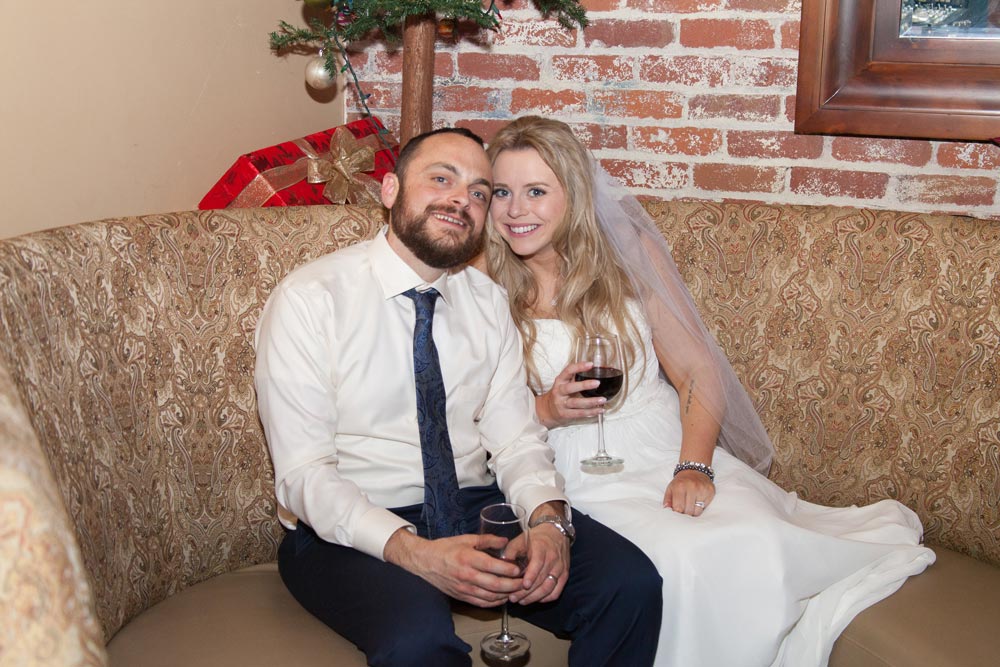 Prosecutor: I think we have heard all we need to hear. No further questions, your honor.
Judge: Does the defense wish to cross examine the witnesses?
Defense: Yes, your honor. Emily, this all sounds too good to be true. I must remind you that you are under oath. Do you have any evidence of what you have said here today?
Emily: Our photographer, Lolita Vasquez, captured the events of the day beautifully. She went above and beyond and made our day feel so special.
Defense: I see. Tell me, Emily, what have you learned from this experience?
Emily: I would say that with weddings, know when to compromise. No one is going to remember every single little detail and the most important part is the commitment you are making and that you are having fun. If something goes awry, ask yourself, "Is this so important that I'll remember it in 5 years?" Also, I wish I had not been such a stickler for time with everyone. I am an extremely punctual person so when the invitation said wedding starts at 3:30 I assumed everyone would have been there by 3:30 because I was walking down the aisle at 3:30. In the end it wasn't so important.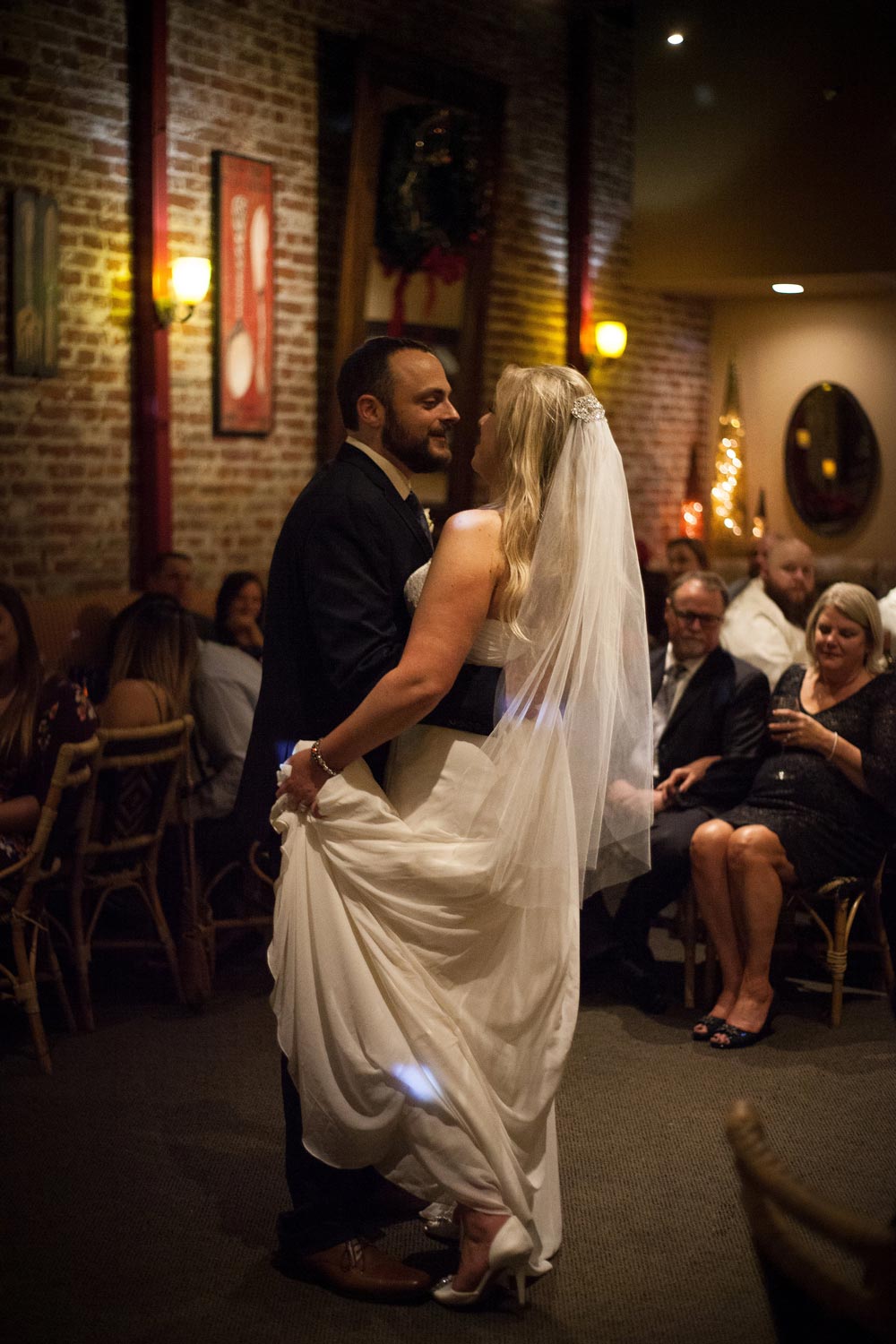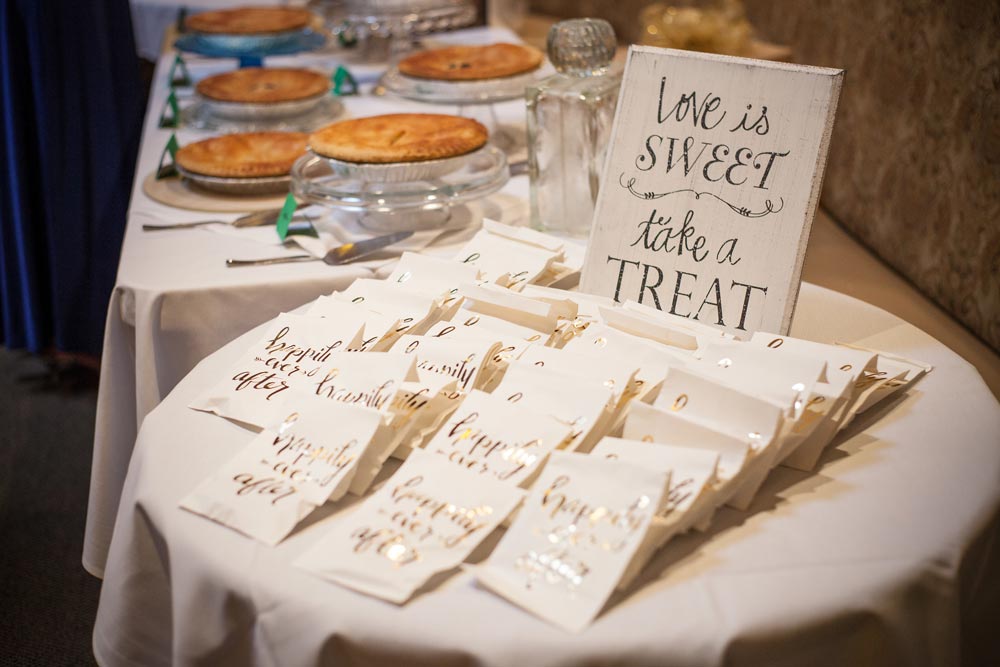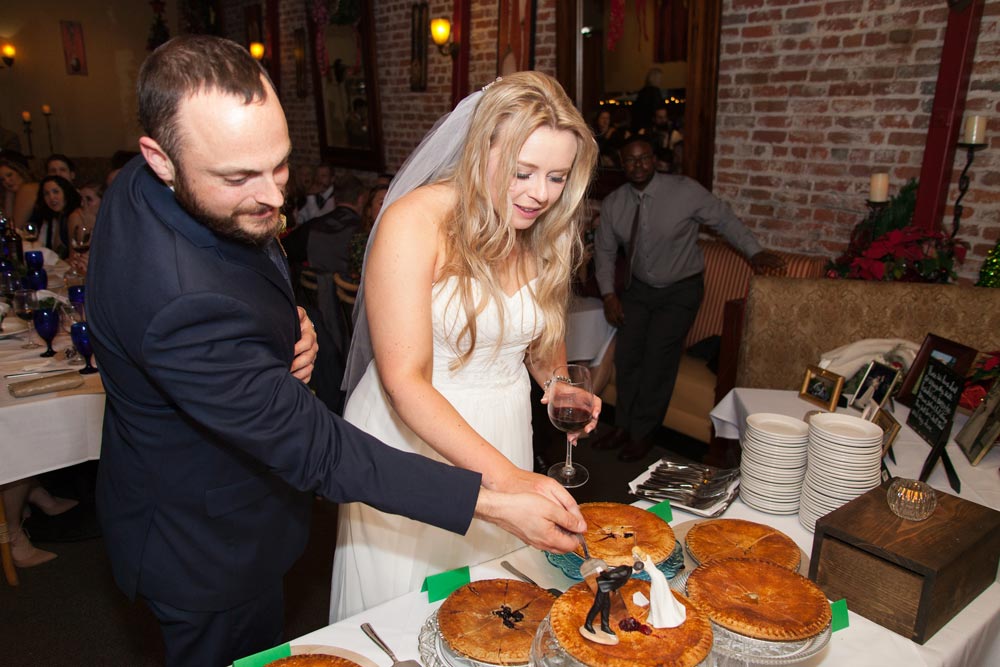 Defense: Anything else?
Emily: My father gave me the best advice. He said, "On your wedding day, something will go wrong, someone will get sick, someone will get lost or not show up. None of that matters. All that matters is that you have fun, and that at the end of this you are married, and that is the most important thing.
Defense: And you, Alex?
Alex: Just be considerate and understand who is good at what. Emily wanted to be the one who decided a lot of the aspects of what the day would look like, however I knew when she needed help and I stepped in and made phone calls and make arrangements when she couldn't.
Judge: I've heard enough. Emily and Alex, I am going to let you off with a warning. I don't want to see you in front of me again, unless I am officiating when you renew your vows many years from now. And save me some pie! Case dismissed!
PHOTOGRAPHY: Lolita Vasquez Photography
VENUE: Lucca Restaurant & Bar
[DESSERT] Sweet Mel's [FLORALS] Whole Foods [GOWN] David's Bridal [SUIT] Macy's [JEWELRY] Kay Jewelers, Nordstrom, Karmakali [HAIR] Amber Lene [DJ] The Sound Crew DJ