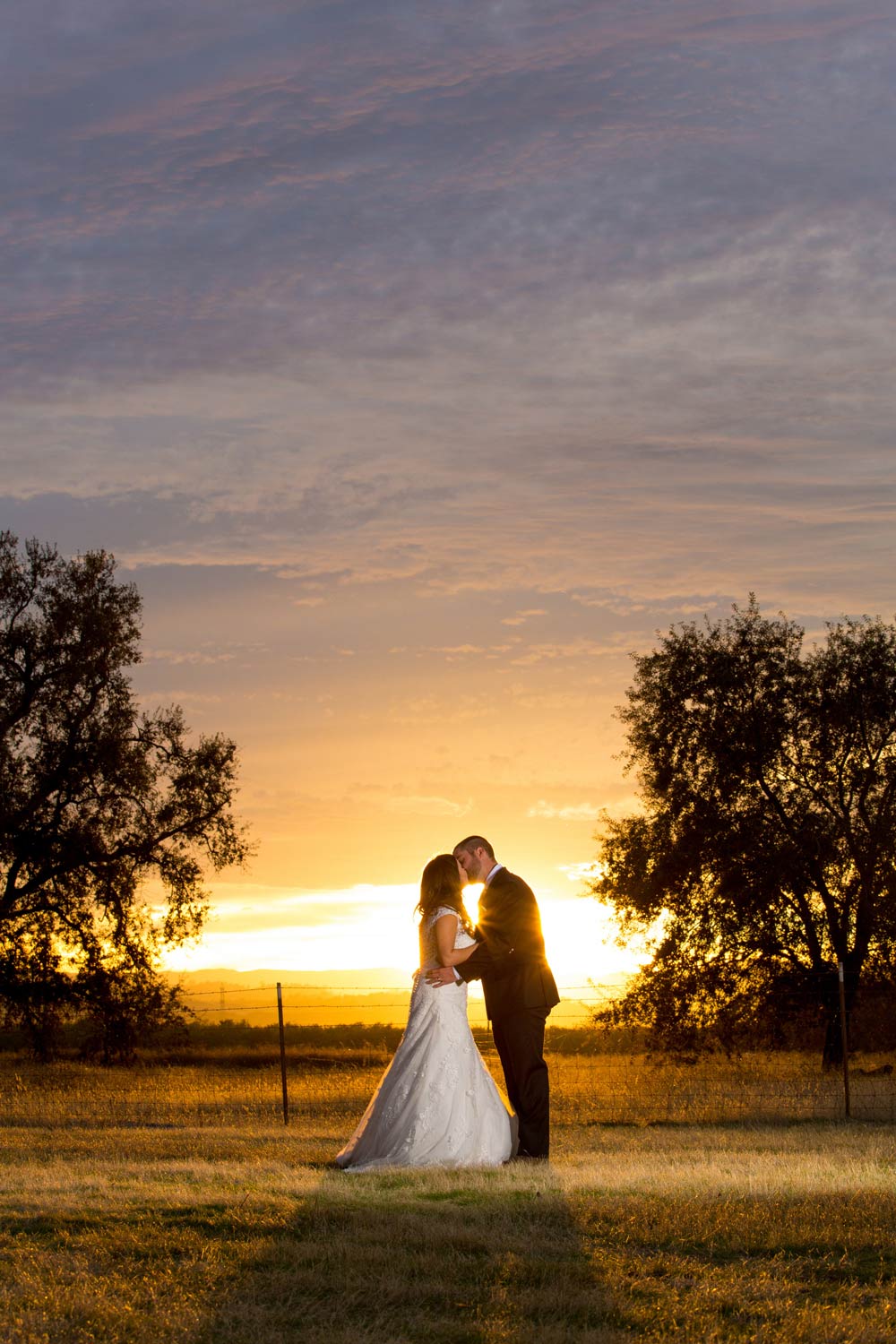 The story of Diana and Joseph tying the knot is a short and sweet one about keeping things simple and focusing on what's important.
Diana first encountered Joe, the mysterious, quiet man with the piercing blue eyes, at a Super Bowl party. He found her to be was unlike anyone he had ever met, and just like that, the wheels of romance were set in motion, leading to a wedding proposal on her 24th birthday.
A camping trip to the Oregon Dunes National Recreation Area was the destination. They brought along a couple of friends, but Joe was sure to keep his plans to himself because he knew Diana's bestie Lauren could NOT keep a secret! When it was time to pop the question, he led the group to the beach and got them busy hunting for sand dollars, then pulled an index card upon which he had written his proposal from his pocket, knelt down at the water's edge and proposed to his sweetheart.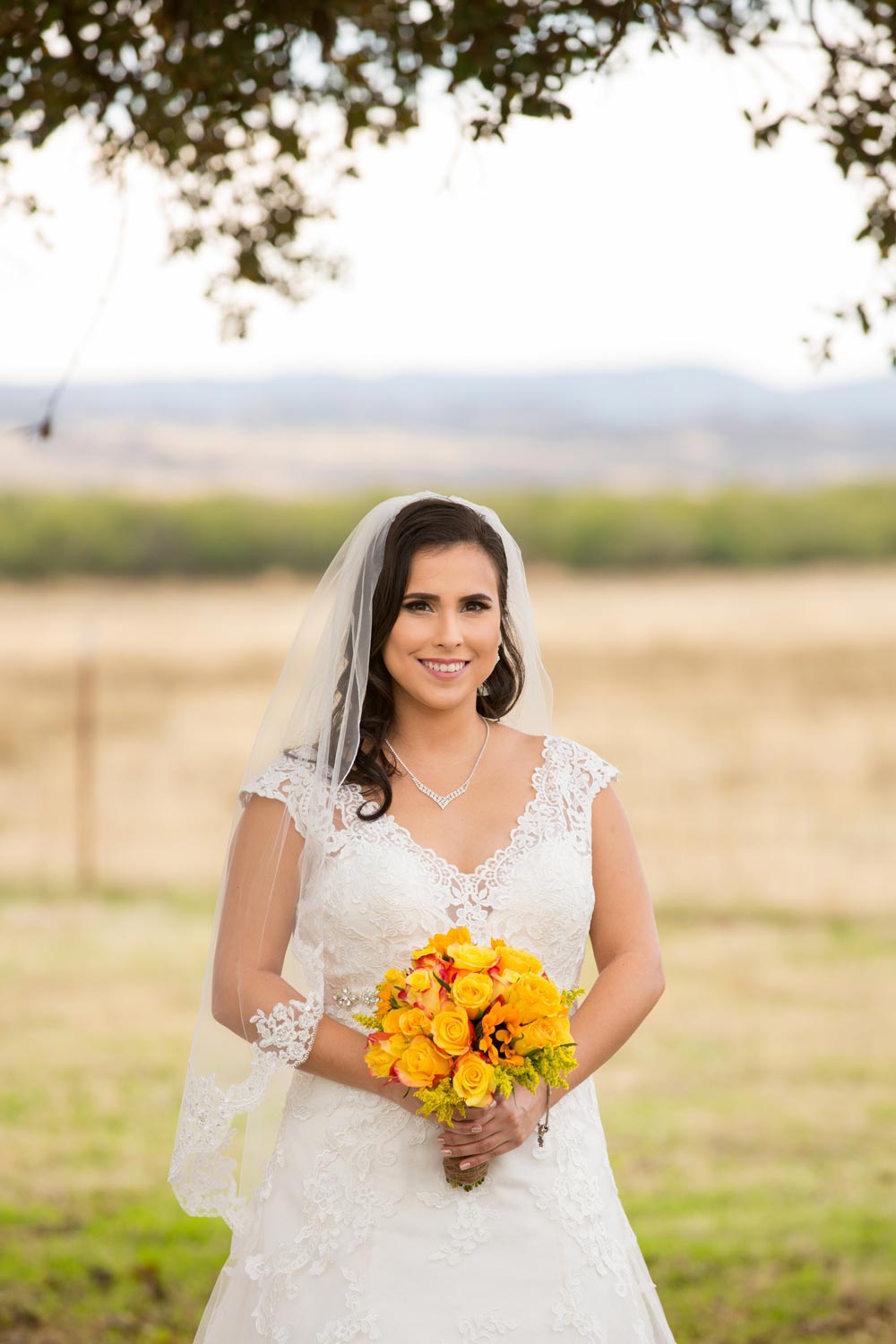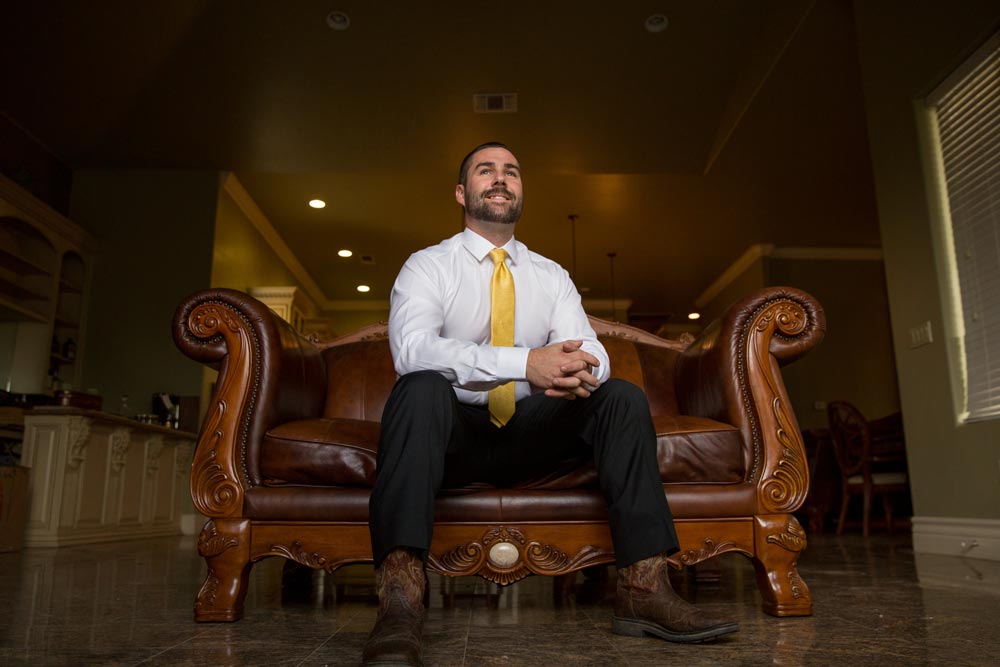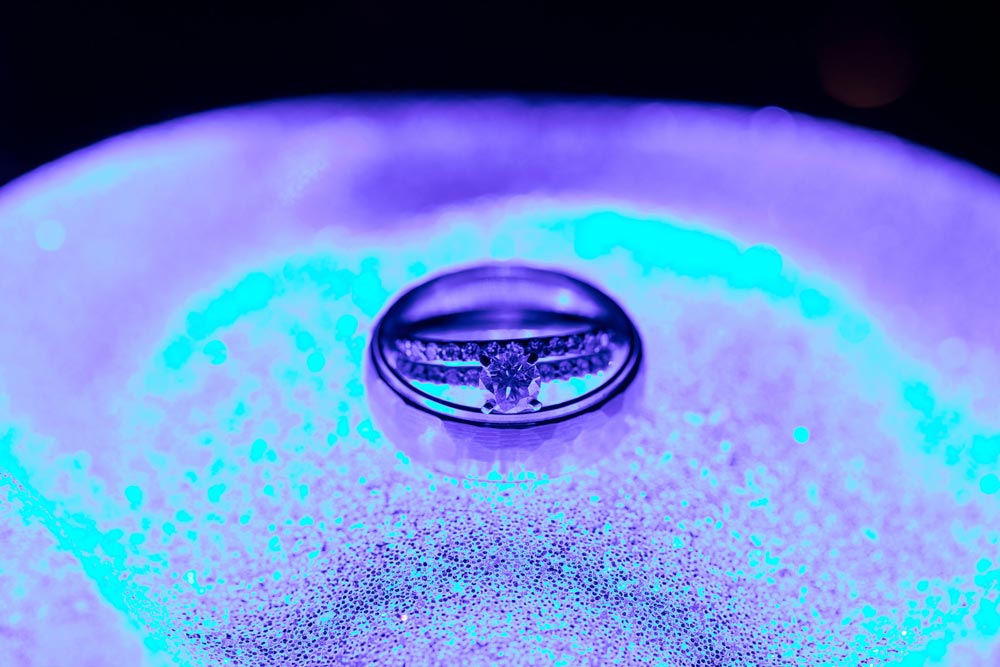 His clothes got soaked by the cold Pacific tide, but that didn't matter when Diana said yes. She was in complete shock, she says, and calls that day "One of the best of my life." That index card now makes a wonderful little momento, sitting in a frame on her vanity.
A country feel was perfect for this couple's wedding, so they found a wonderful rustic barn venue. For the big day, they decorated with bright colors — vibrant yellows and navy blue, and florals featuring sunflowers, roses, and lilies.
The bride looked absolutely beautiful in her classic A-line dress from Always Elegant Bridal. She had fallen in love with the gown's lace detailing and beautiful train.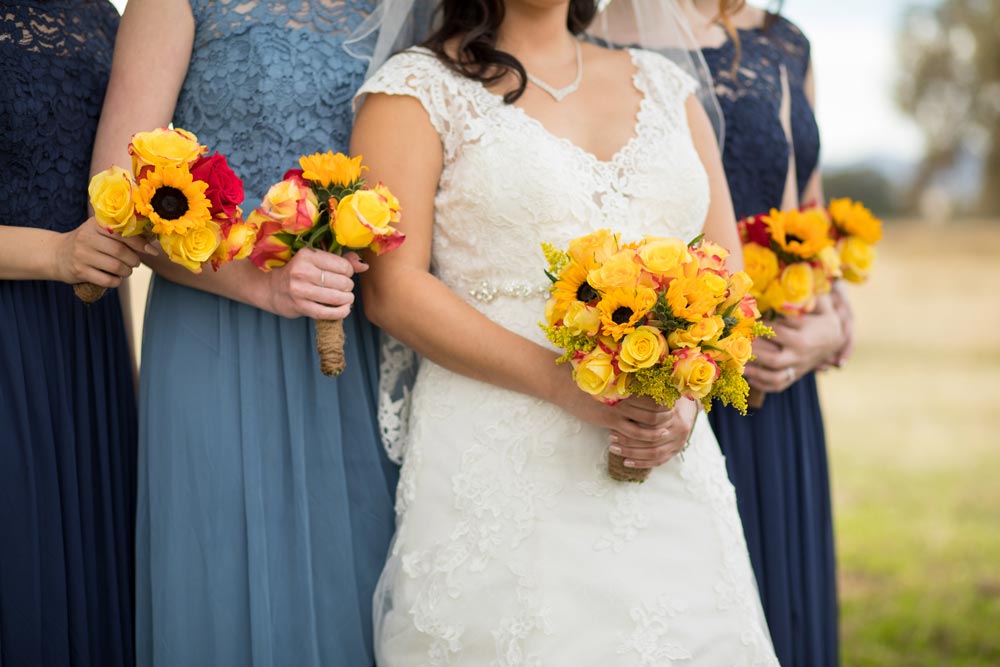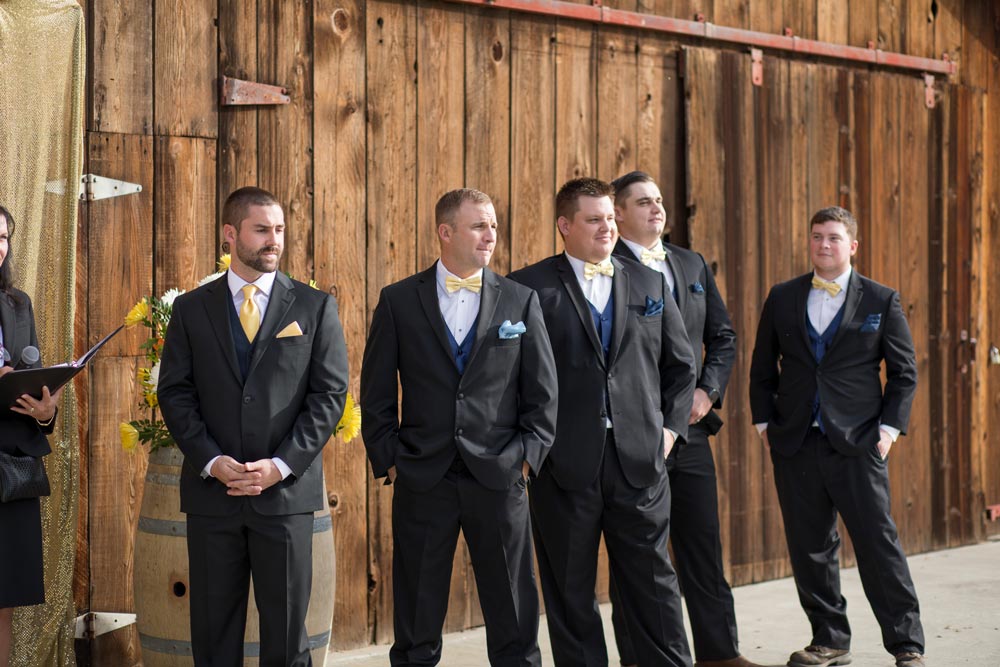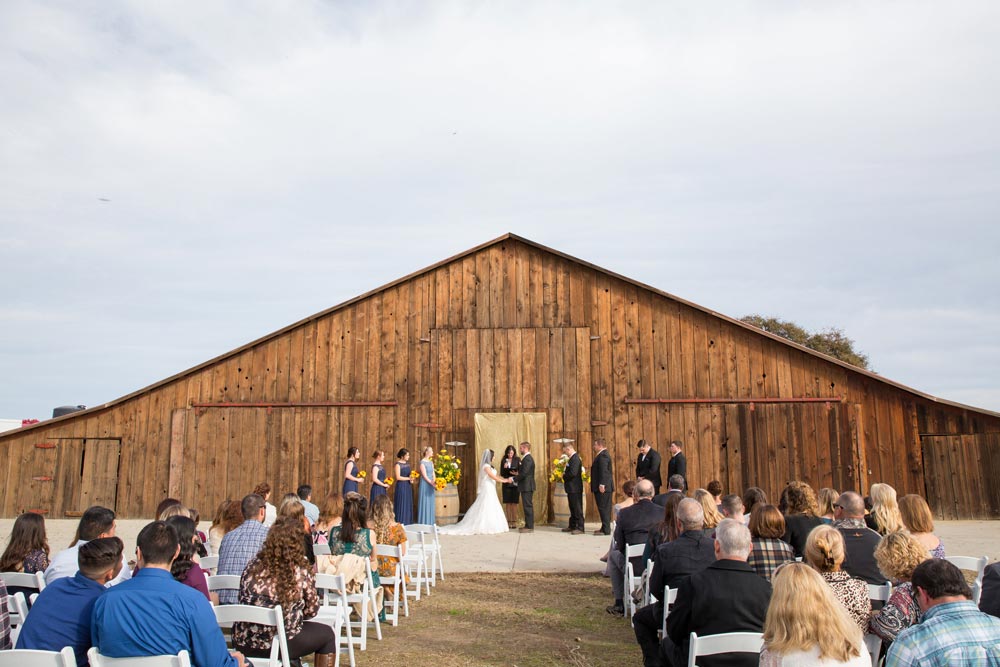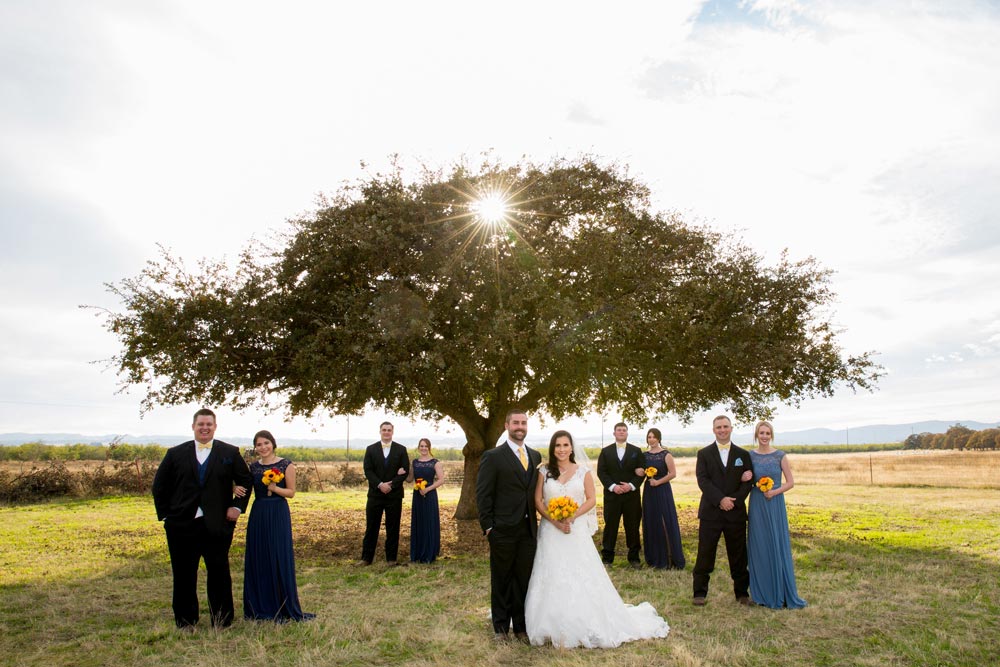 After a beautifully written and very romantic ceremony, during which the minister shared a sweet love story she had written to share with the couple's loved ones, it was time for barbacoa, fajitas, and carnitas with rice and beans. "We love Mexican food!" says Diana. And honestly, who doesn't? And for dessert, there was cake filled with chocolate raspberry chocolate mousse filling.
Then it was time to celebrate. The stress was over, the champagne kicked in and Diana was ready to dance the night away with her new husband, starting with the first dance, to "Come Do a Little Life" by Mo Pitney. Guests danced, partied and had fun with the photo booth provided by Diana and Joe's wedding photographer, Christopher Armstrong Photography, of whom they say, "Without him, our wedding wouldn't have been as great. Christopher went above and beyond for us. He made sure to capture all our special moments and kept us organized and on schedule." Which leads to Diana's advice on hiring vendors: "Do your research! Read reviews and don't just commit because it's easy. We went into this without doing our research. If it weren't for Christopher keeping us on schedule, we would have been all over the place."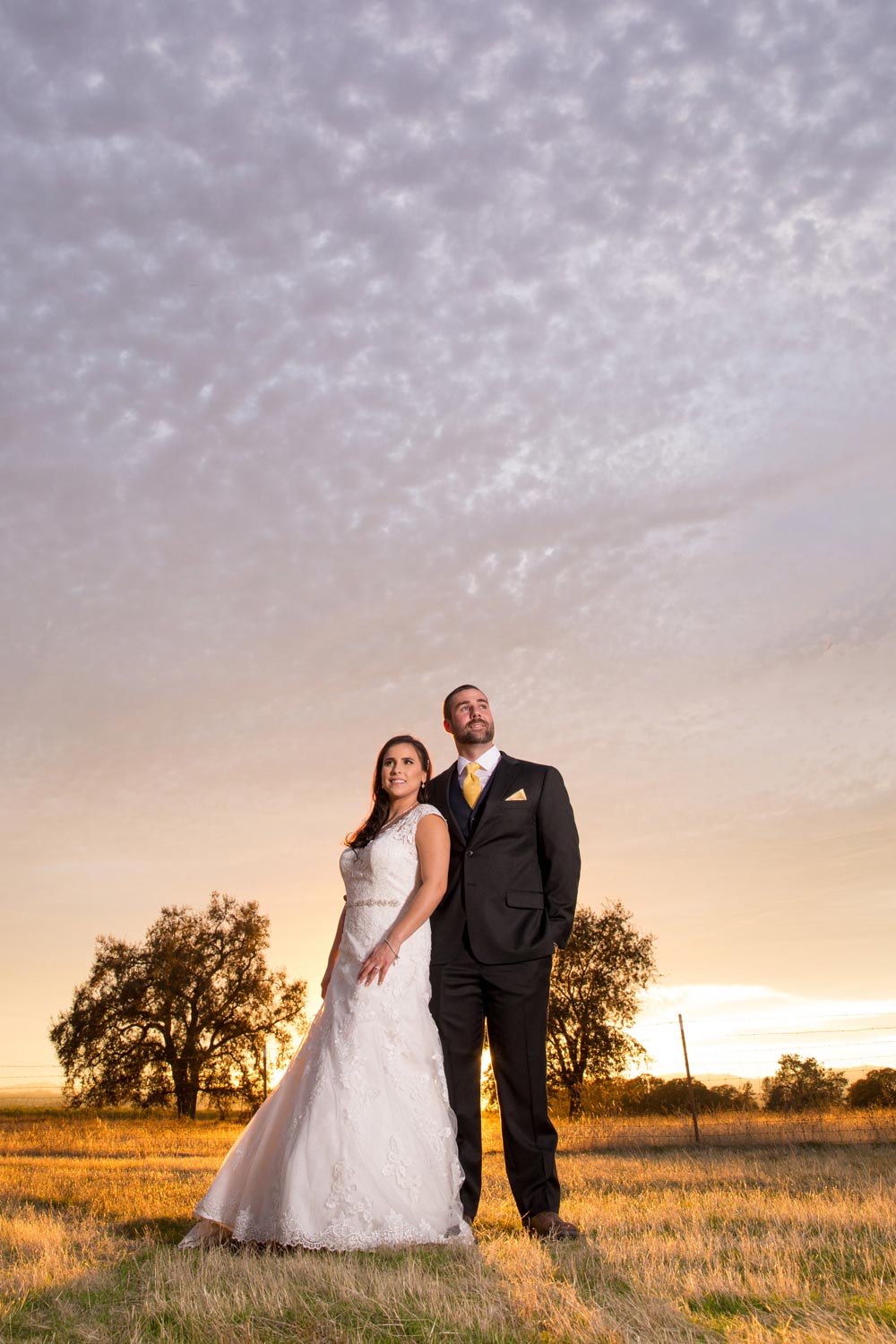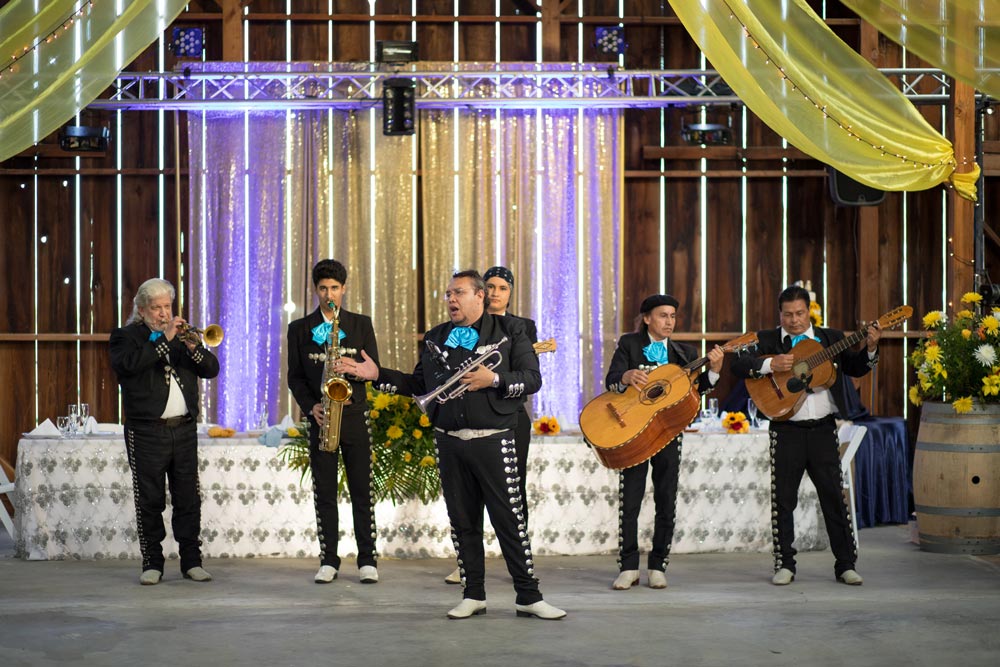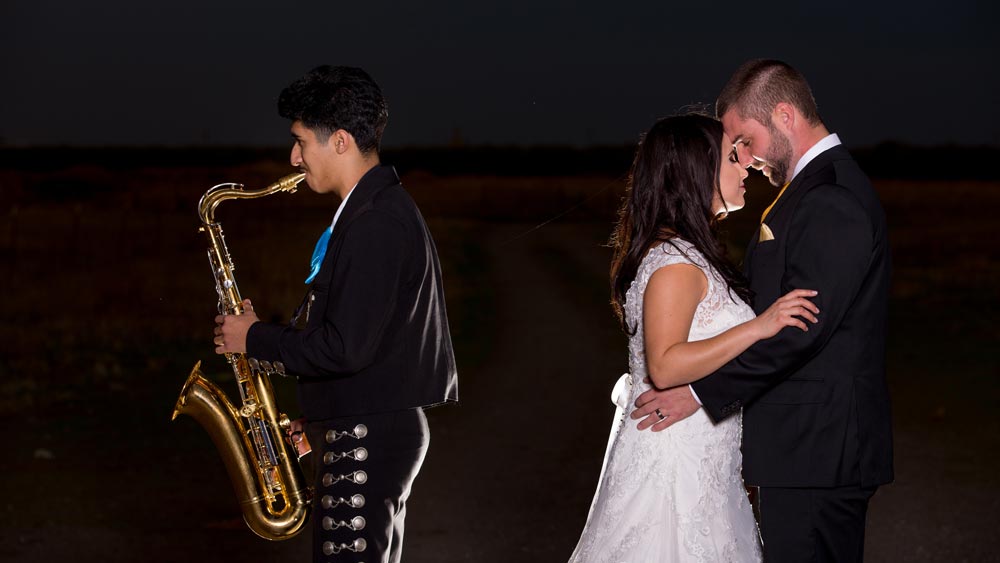 Another bit of wisdom for future brides from Diana, after dealing with a generator that refused to start: "Always make sure to check all the necessary equipment before the big day!"
But in the end, she puts it all into perspective beautifully. "If you have the right people by your side and a man that loves you, the little hiccups that lead to the big 'I do' will not matter. Your wedding day is about you, so don't sweat the small stuff. All that matters at the end of the day is that you're married to your best friend."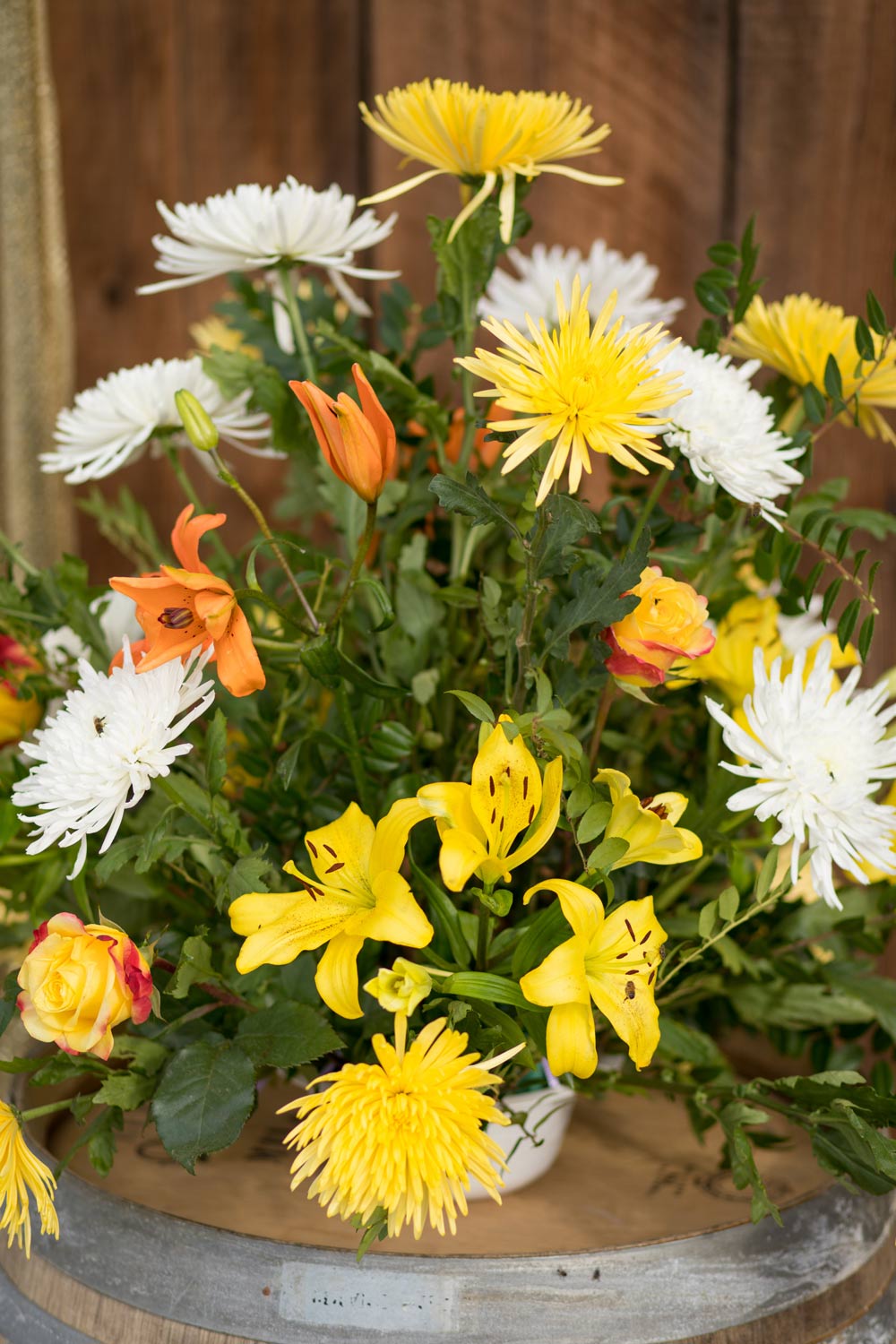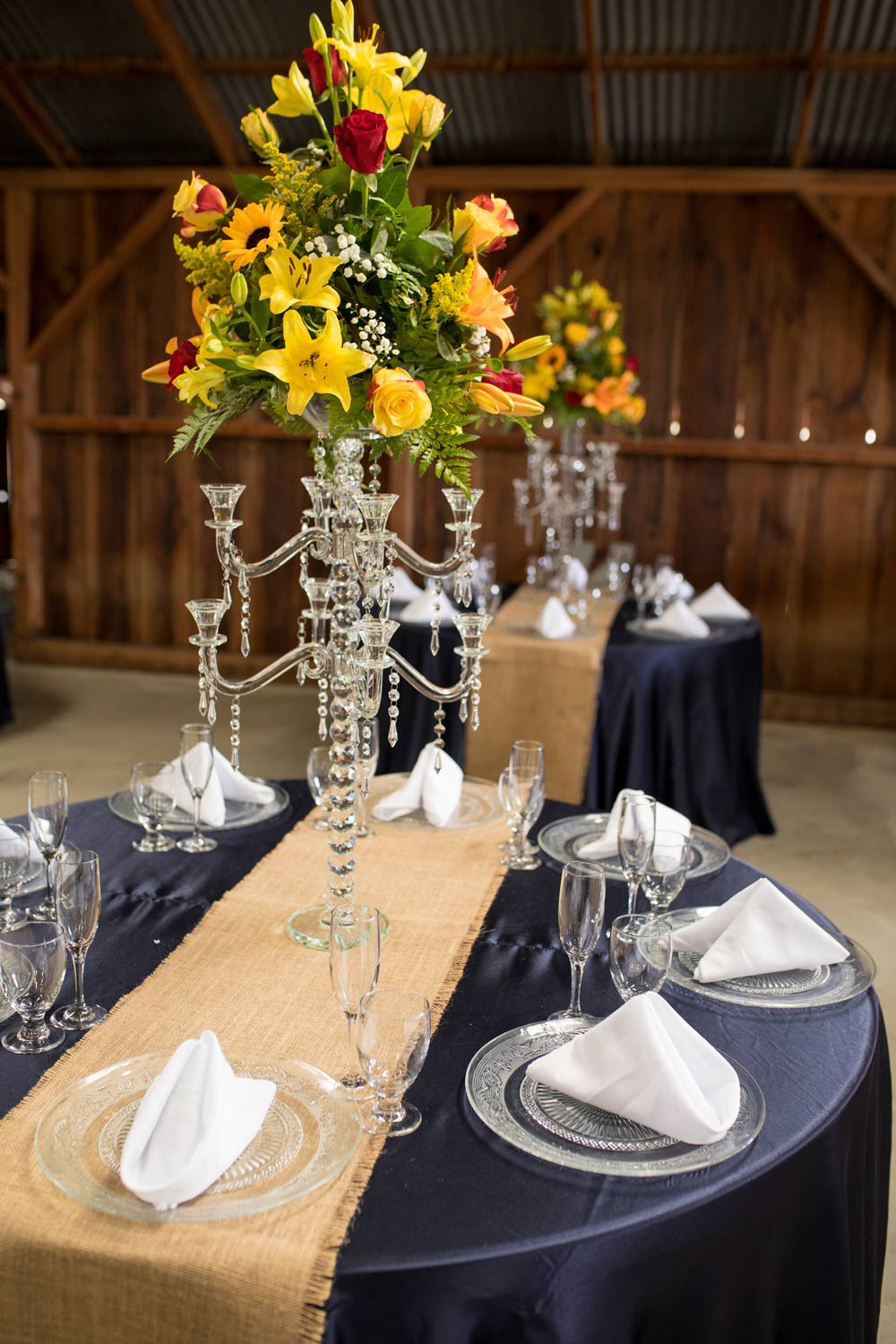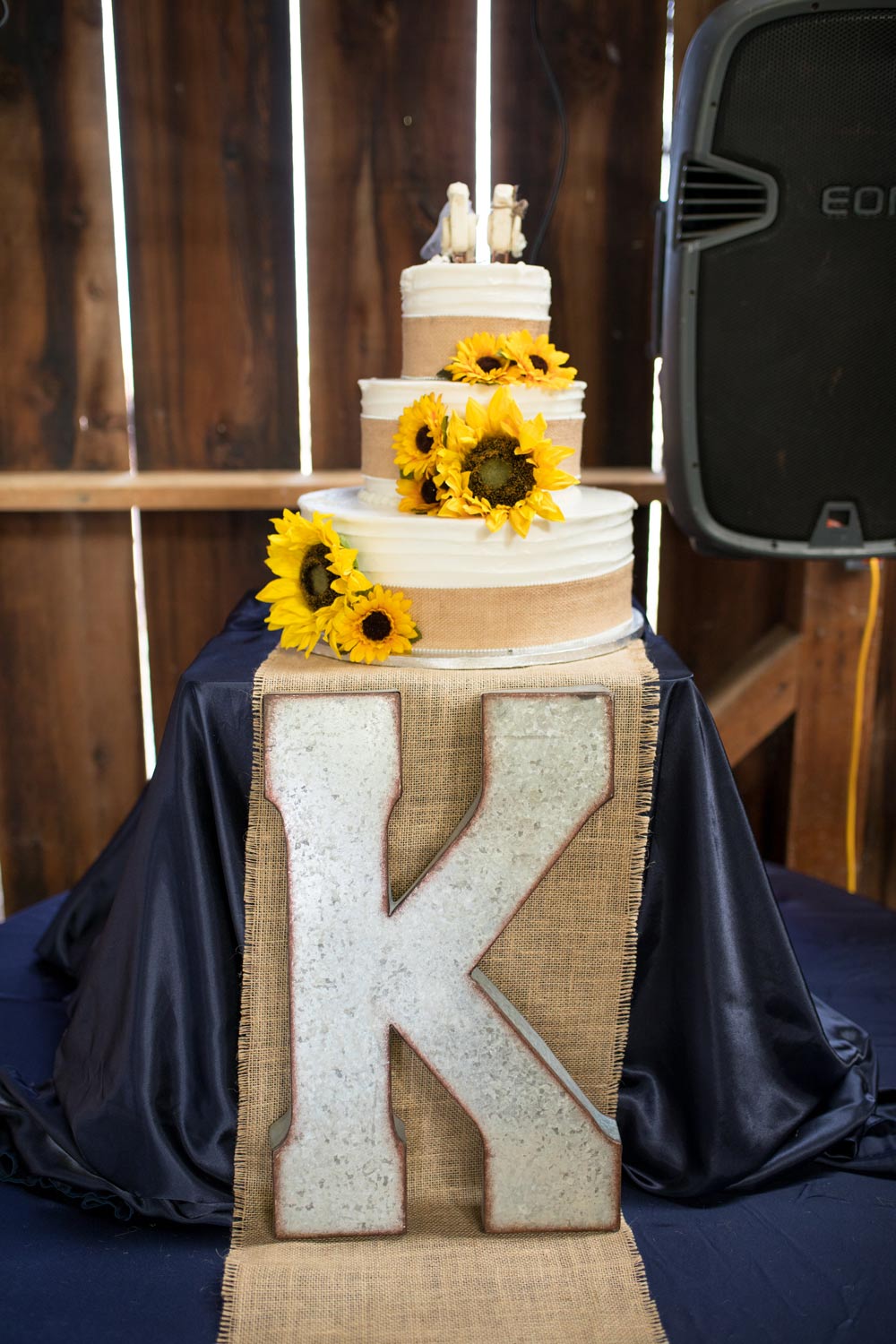 PHOTOS: Christopher Armstrong Photography
GOWN/JEWELRY: Always Elegant Bridal
[VENUE] Charter Barn [PLANNER/FLORIST/CATERING] Sierra Flowers [CAKE] Cake Lady [FORMAL WEAR] Men's Wearhouse [MAKEUP/HAIR] Mario Perez