Summer is finally over and that means two things: Christmas weddings! If you already have snow, fur capes, woolies, muffs rustic accessories and gorgeous festive colors in mind, you're 100% ready to organize your winter weddings, but just in case, here are a few décor and accessories tips that will make your Christmas wedding even more special.
Start with a festive color palette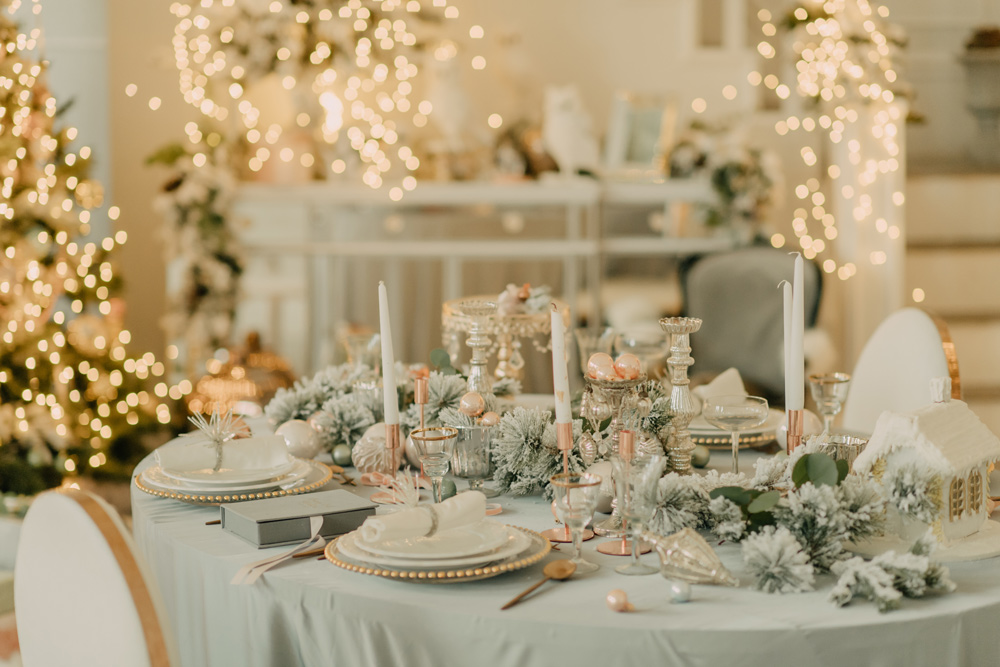 Of course, you can always opt for traditional Christmas colors like red and green, but make sure to incorporate plenty of gold, silver and white to elevate the look and make the vibe more elegant. If you prefer the winter theme over the Christmas theme, you can add touches of royal blue for a very modern look. Consult with your wedding venue staff and see whether they can show you some examples of how they incorporate winter and winter holidays into their receptions.
Pay extra attention to your jewelry
The bride is always the star of the show, so make sure to show your guests all your best sides during your big day. While you probably have your wedding dress sorted out, you might have forgotten about jewelry (even though they often attract a lot of attention). Luckily, you can find gorgeous wedding accessories perfect for winter. For instance, crystals and moonstones from Moon Magic have that icy look that will turn you into a real winter queen! No matter if you opt for rings, necklaces or earrings, your accessories will perfectly fit your outfit and the season.
Invite nature to your wedding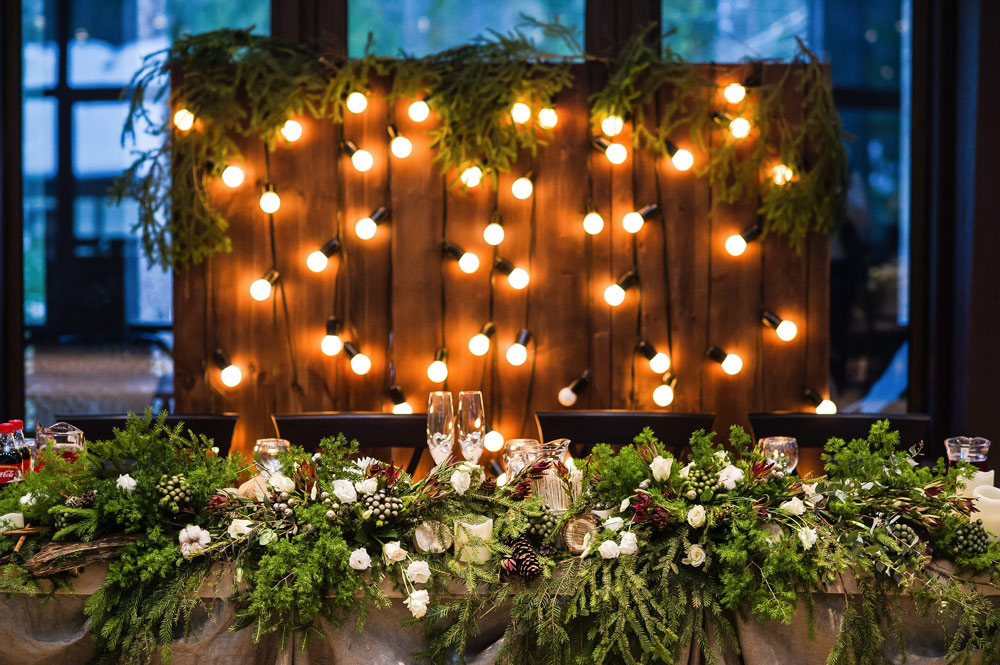 Especially if you have that Christmas woodland vibe in mind, you need to add a lot of natural elements to your wedding. Think ivy, holly, mistletoe, pussy willow, evergreens and other winter foliage. Instead of standard balloons and other decoration, you can opt for fragrant logs, driftwood and snowflake décor. You can also invest in some artificial snow—all the kids attending your wedding will love it and you'll get plenty of hilarious photos.
Adjust your bouquets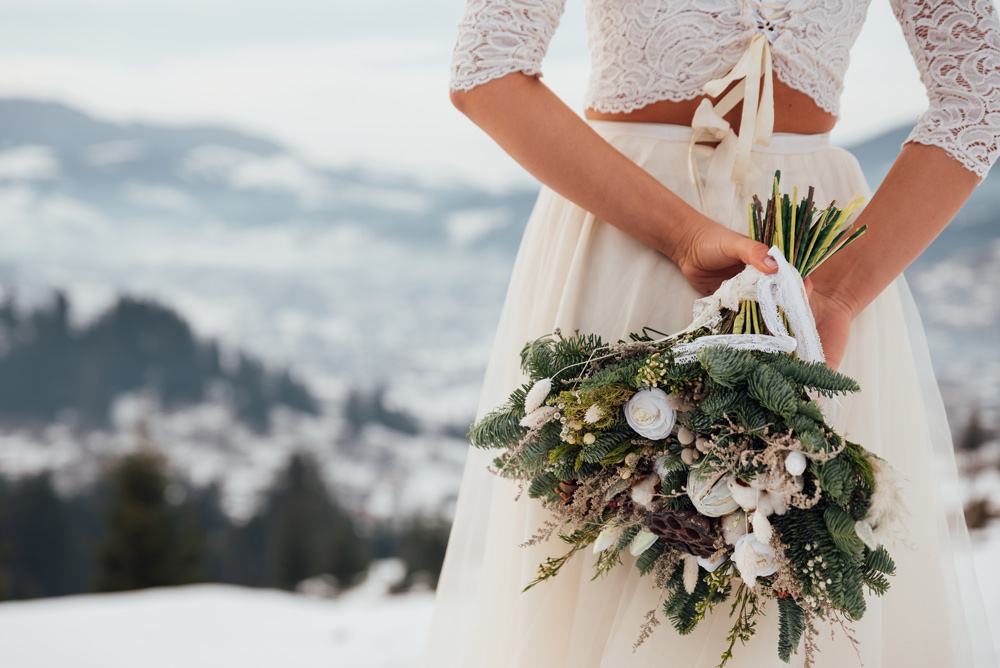 You can never get too much nature into your venue when you pick a winter date for your wedding, so make sure your tables are adorned with lush bouquets. However, you can hold the roses and hydrangeas and opt for something more wintery like pinecones, forest-green foliage and red poinsettia. Tie everything together with a golden ribbon and every table will look extra special and festive.
Provide extra warmth
While your guests will probably dress appropriately, adding some extra warmth is never a bad idea. So, decorate every chair with a practical pair of warm gloves. Pick something wintery like tartan pattern in red or green and you'll also get additional decoration your cold-fearing guests will appreciate. They can even take their gloves home as a cute wedding favor.
Fill the space with candles
Candles are perfect for any wedding, but winter ones look especially good when illuminated with open flame. Provide a few candles for each table and light them up when it gets dark to shower your venue with a warm glow. But, before you invest in 100 candles, make sure to check whether your venue allows naked flame (otherwise, use LED candles). Fairy lights are also a great solution for winter weddings. Everything is already lit up for Christmas, so why should your venue be any different!
Have a Christmas-inspired cake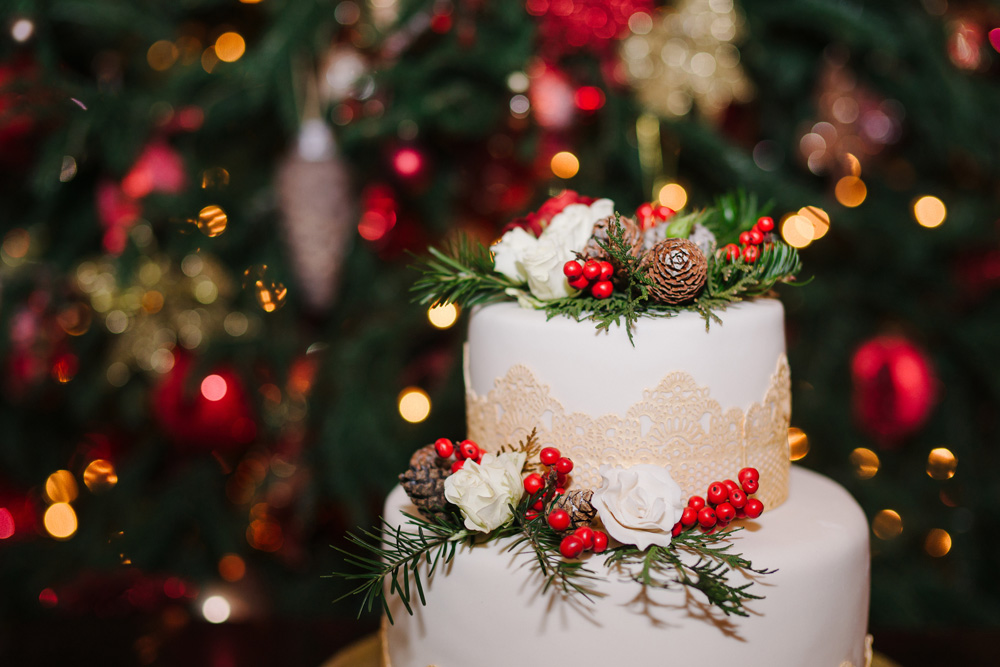 Christmas is all about family and generosity, but there's something super special about presents. So, why not order a special present-inspired cake? Make every tier look a wrapped package with a little bow and everyone from kids to seniors will instantly get into Christmas spirit. Yule log cake is also a great idea, especially when accompanied with some holly cascading down the sides. If you find a real cake expert, your dessert will be the best part of the decoration. As a filling, you can opt for marzipan, peppermint, caramel or brandy—classic holiday tastes everyone likes.
With these decorating and accessorizing efforts, your wedding will look truly magical and cozy despite all the snow outside. Your love will keep the entire venue warm and inspire your guests!