David was ready to propose. He had never met someone more loving or compassionate than Courtney, and the two were in love. So he planned a romantic brunch date up in Lake Tahoe, intending to pop the question on the way. He had it all planned out until it was time to leave. They couldn't get on the road because their garage door was stuck! Just the thing to throw a guy off his game when his thoughts were set on a surprise marriage proposal!
Courtney noticed his agitation and wondered about it. Eventually, the door was opened and they were finally on their way after a lengthy delay, cruising up the highway on the way to Tahoe. As they neared their destination, David pulled off the road unexpectedly at Cave Rock and led Courtney to the beach, where he surprised her by proposing!
It was a good thing that his proposal was accepted, because David had arranged for a photographer to be there to capture it. No wonder he was annoyed about the garage door; he was keeping his photographer waiting!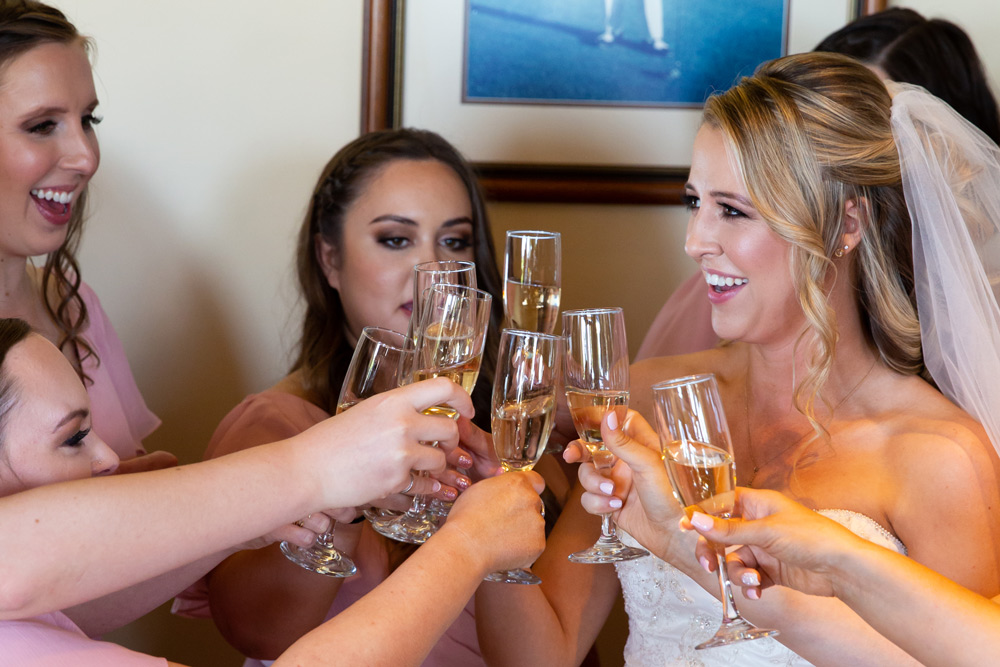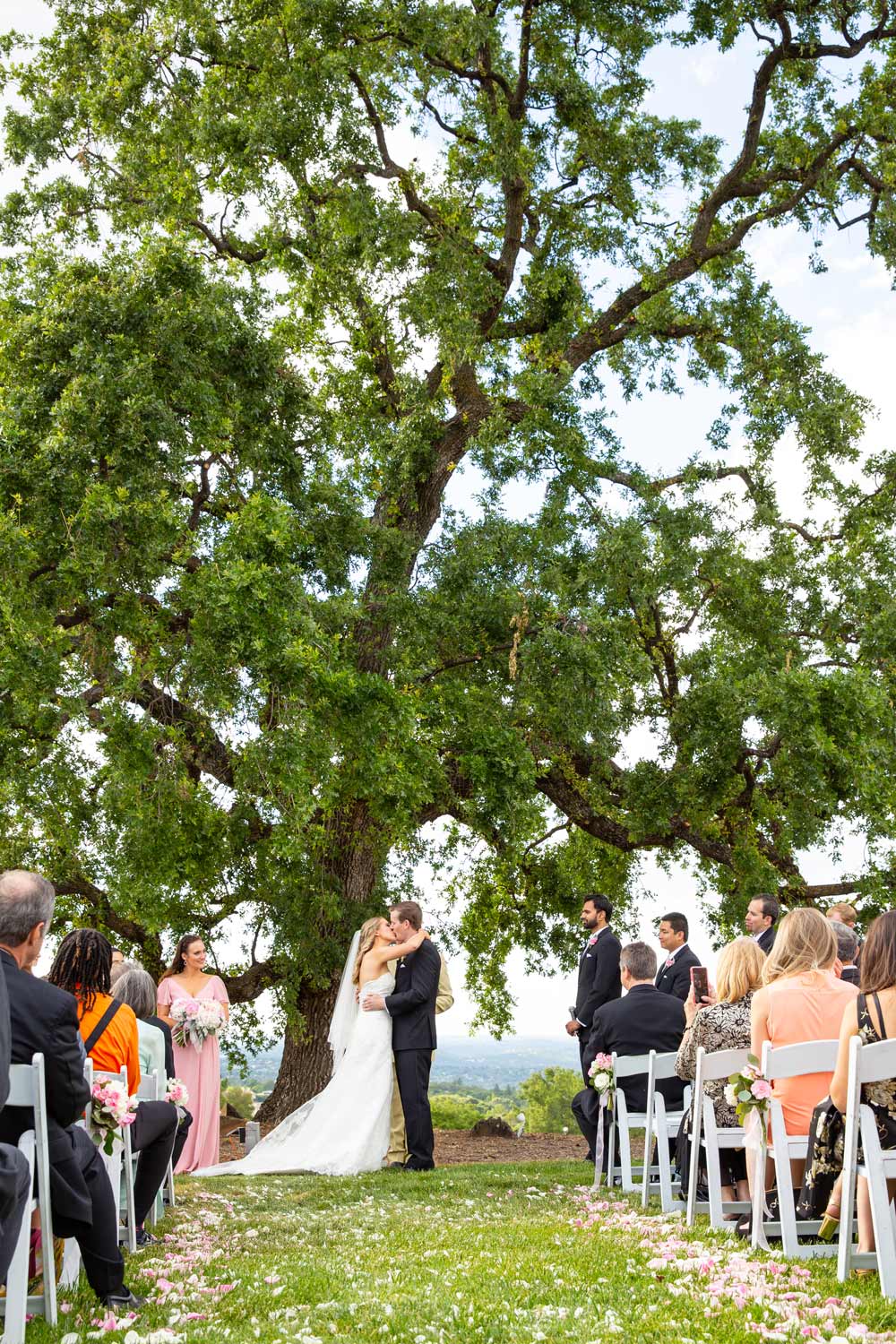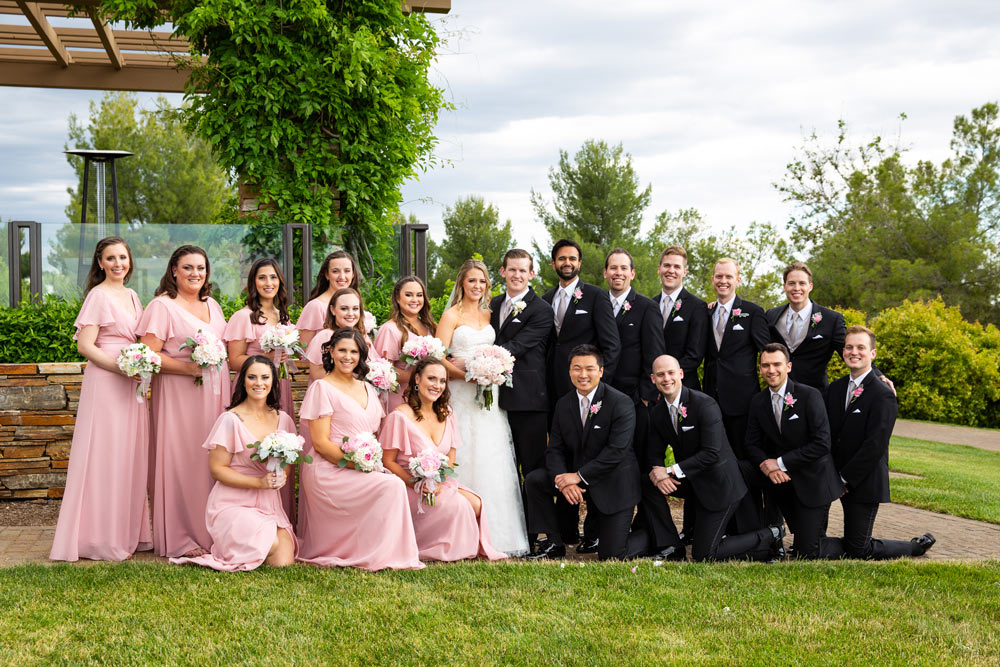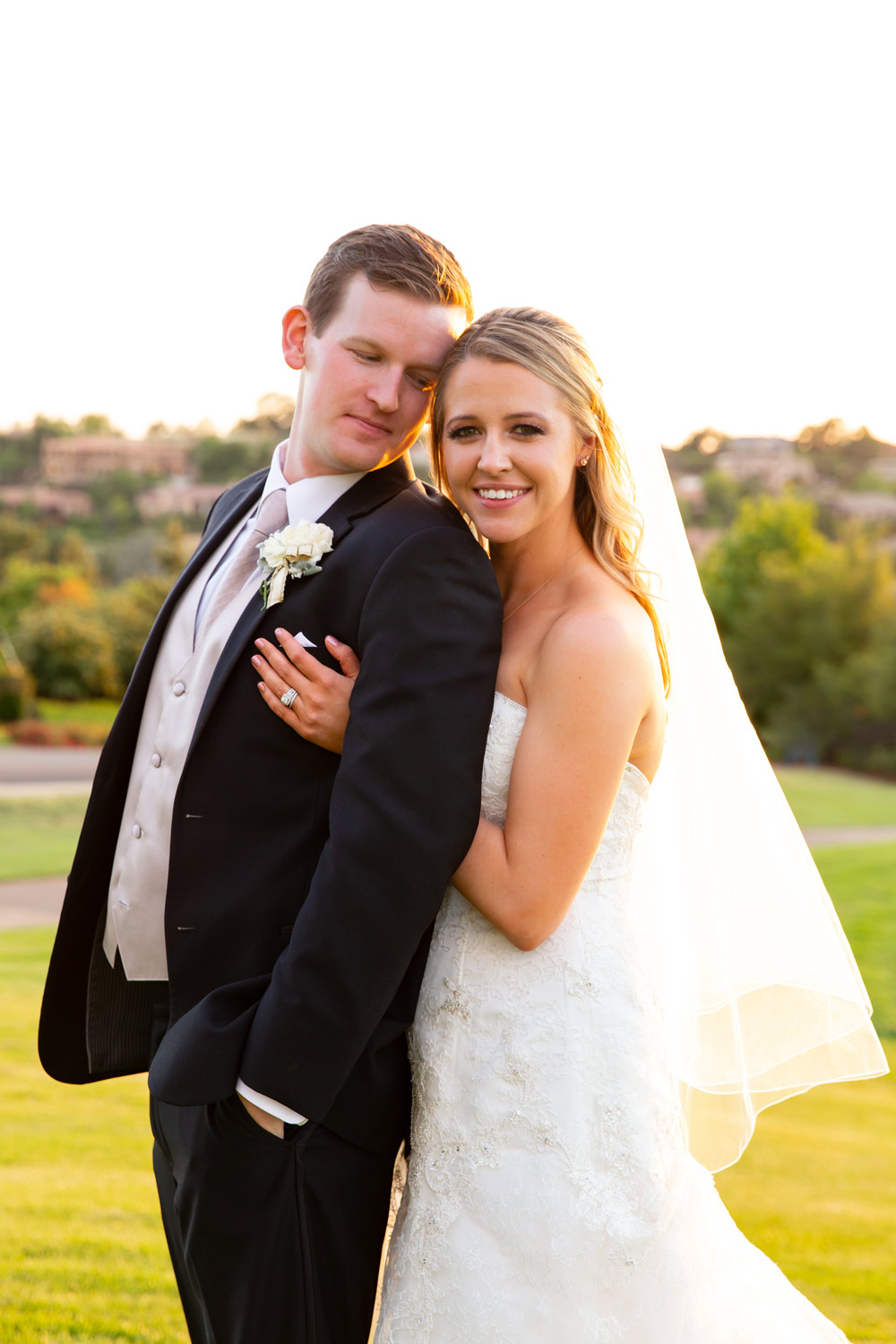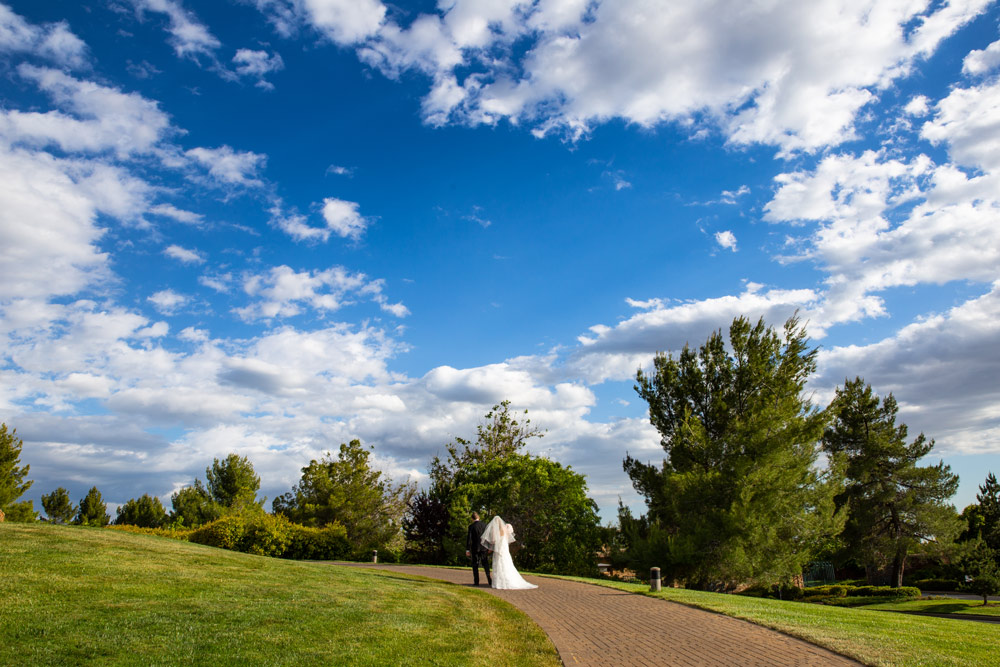 Now it was time to get to planning. This wedding was going to be all about Spring! Spring flowers and bridesmaids were in flowered dresses. Pink and gold and lots of roses on the tables and all down the wedding aisle. For the bouquets, there were roses, hydrangeas and peonies.
El Dorado Hills' beautiful Serrano Country Club was the site for this wonderful event. Courtney was very pleased with her choice of venue, saying "Every moment was so much fun!"
The day came and right as the ceremony started, ominous looking clouds moved in. There was no turning back! The bridal party walked down the aisle while "Bittersweet Symphony" played, followed by David and his parents accompanied by "Here Comes the Sun." Finally, Courtney walked down to a rendition of the bridal march, looking fabulous in her strapless princess cut gown which "blended traditional and contemporary with beautiful lace features" and family heirloom jewelry.
As the couple was pronounced husband and wife by David's Uncle Brian, an Anglican priest, the sky cleared and the sun shone through. And it was time to celebrate! The country club's expert catering staff delighted guests with crab cakes and polenta pizza appetizers during cocktail hour.
Dinner was Filet Mignon, Salmon, Vegetables, Potatoes, Caesar Salad, and Summer Salad. For dessert, a wedding cake of amaretto and red velvet, and a New York Rangers-themed cookies and cream groom cake. And David's mother had brought wedding favors of hand-made caramels for each guest all the way from Canada!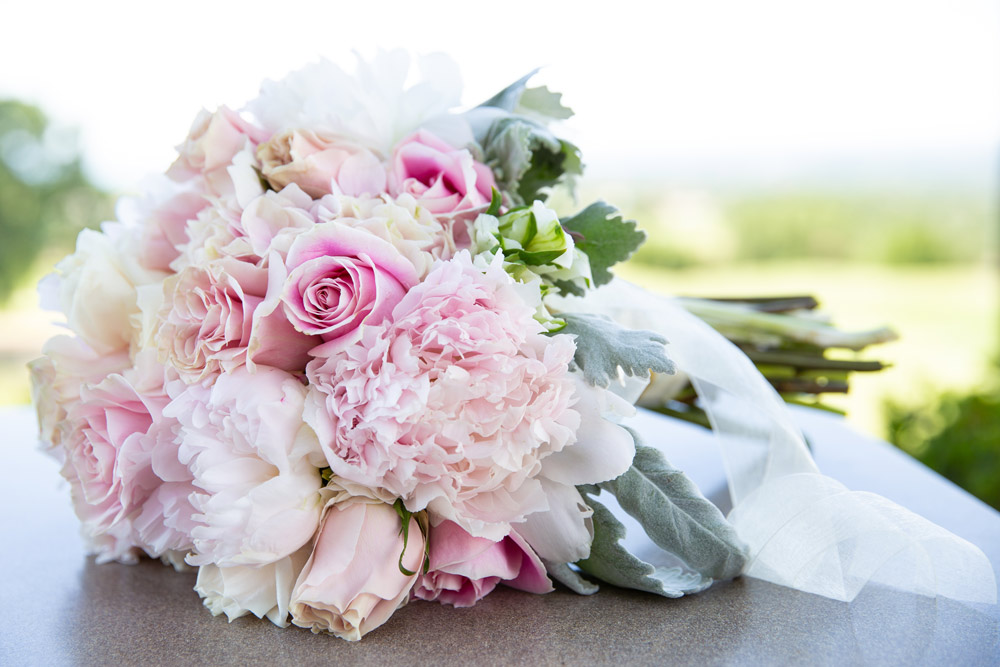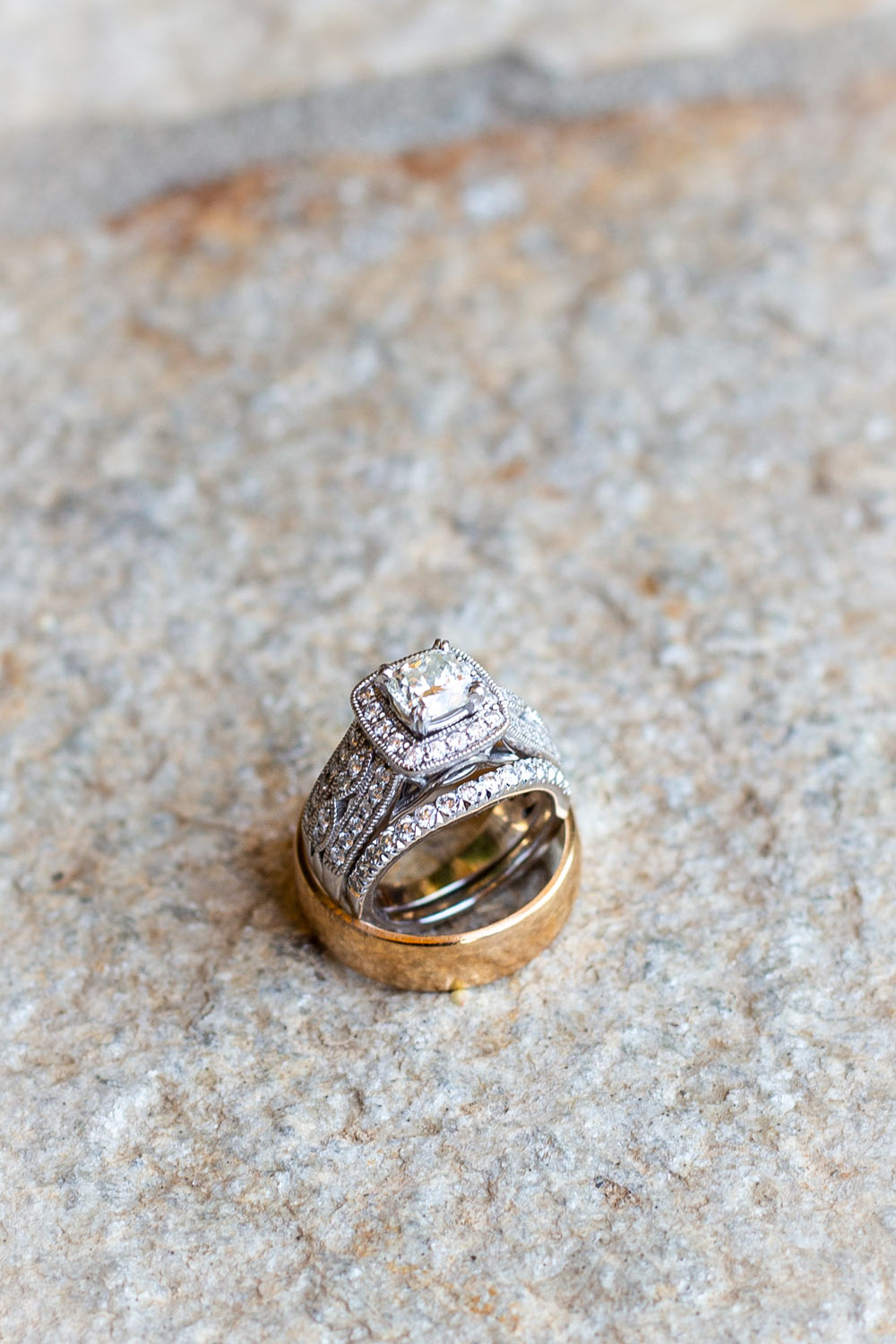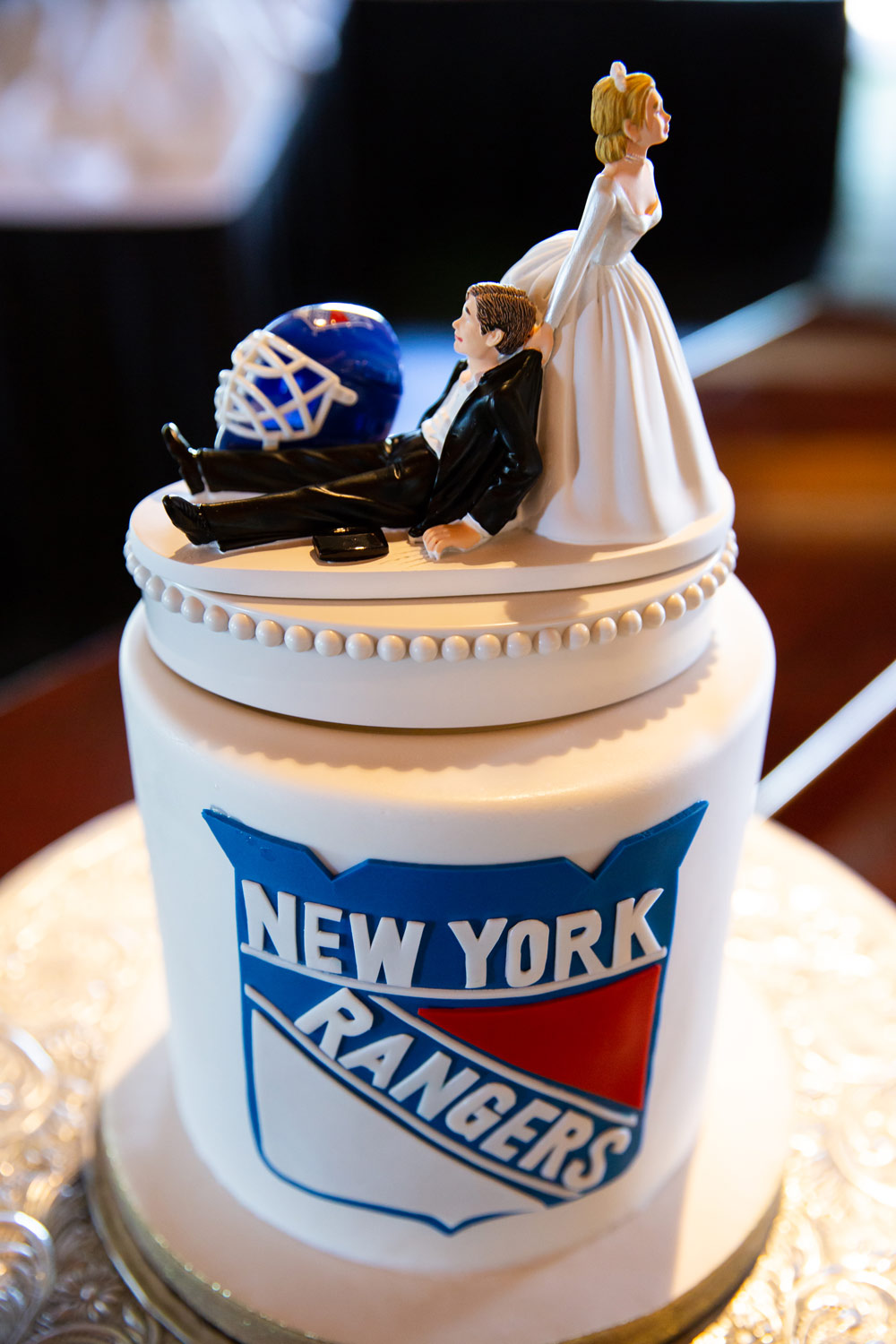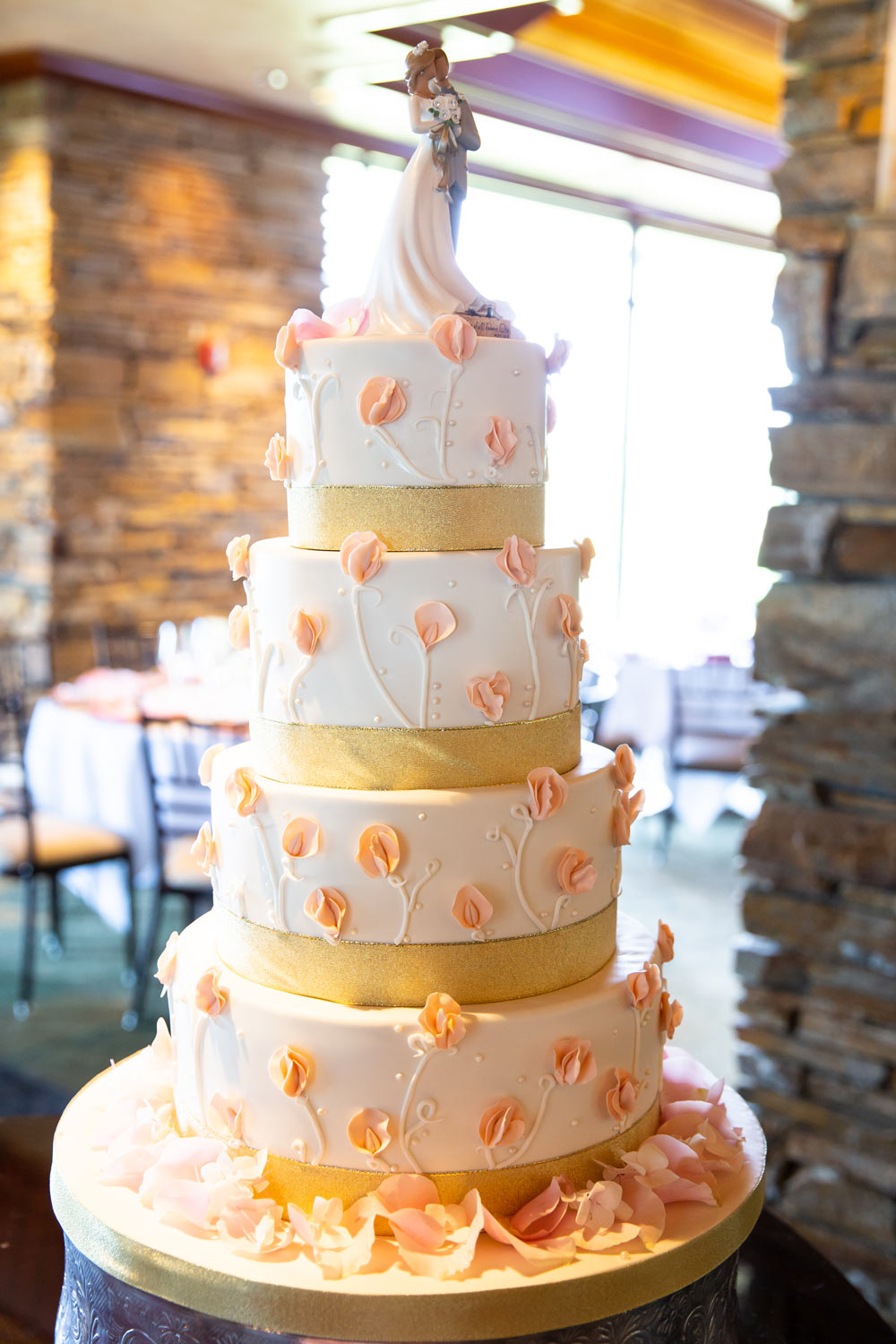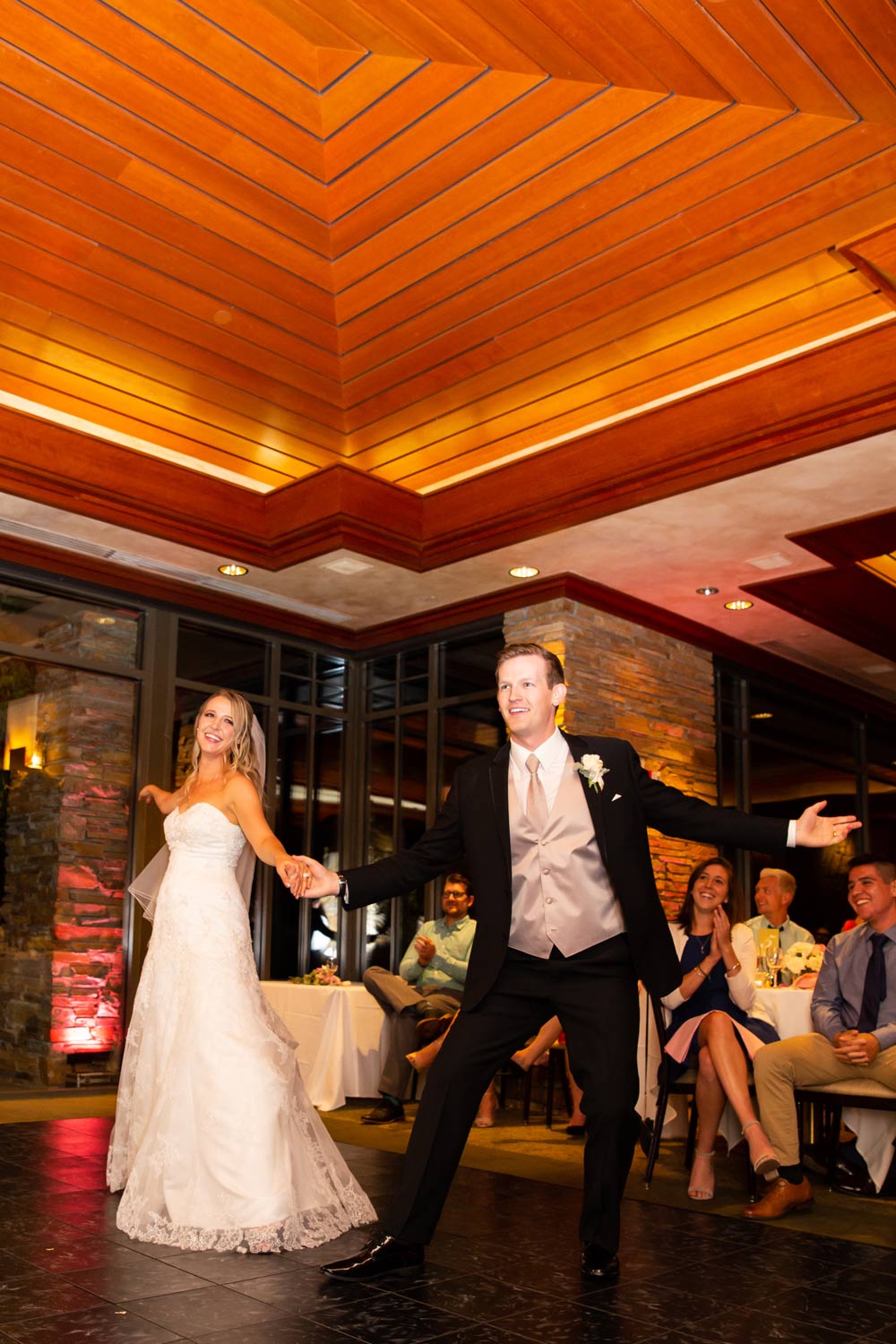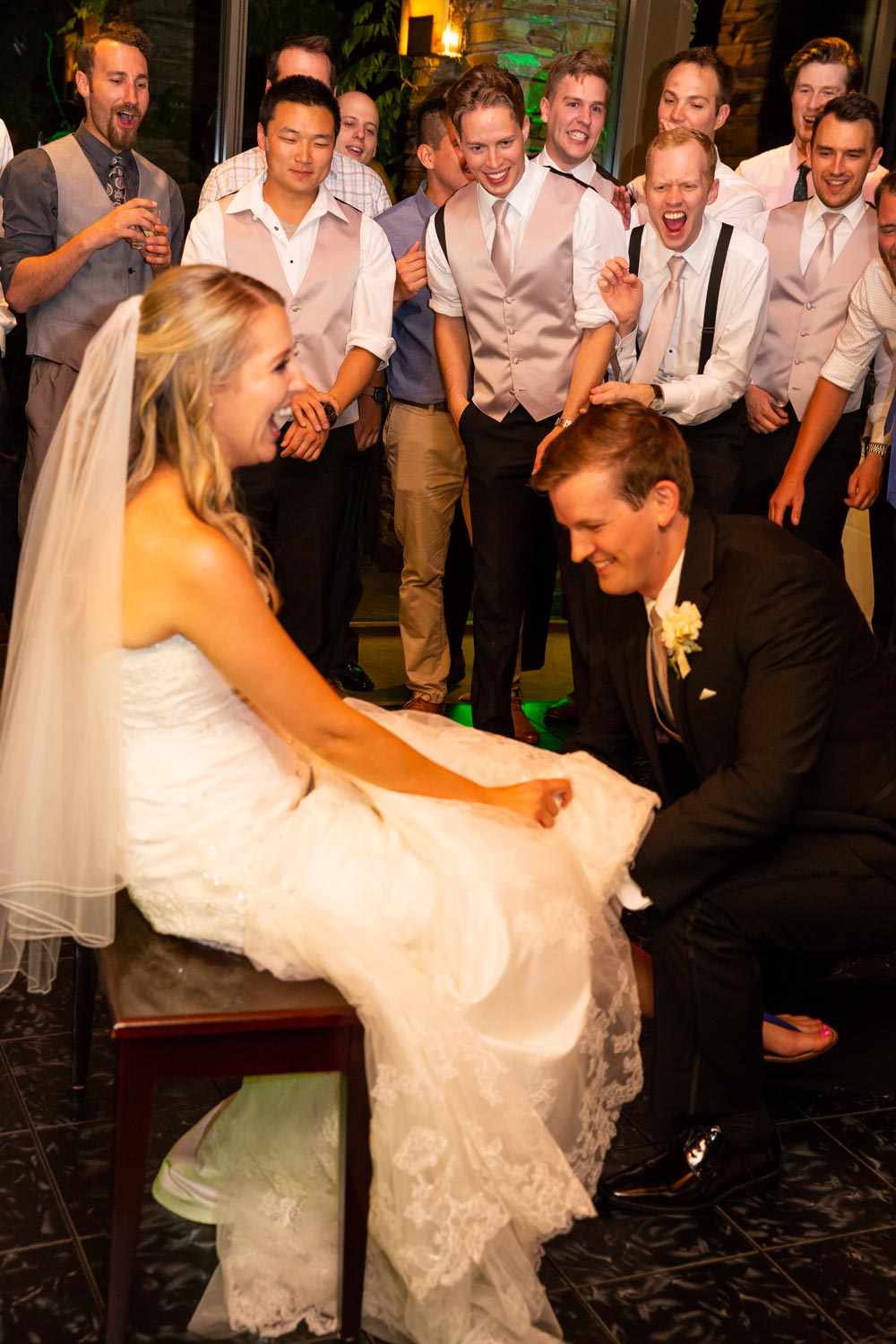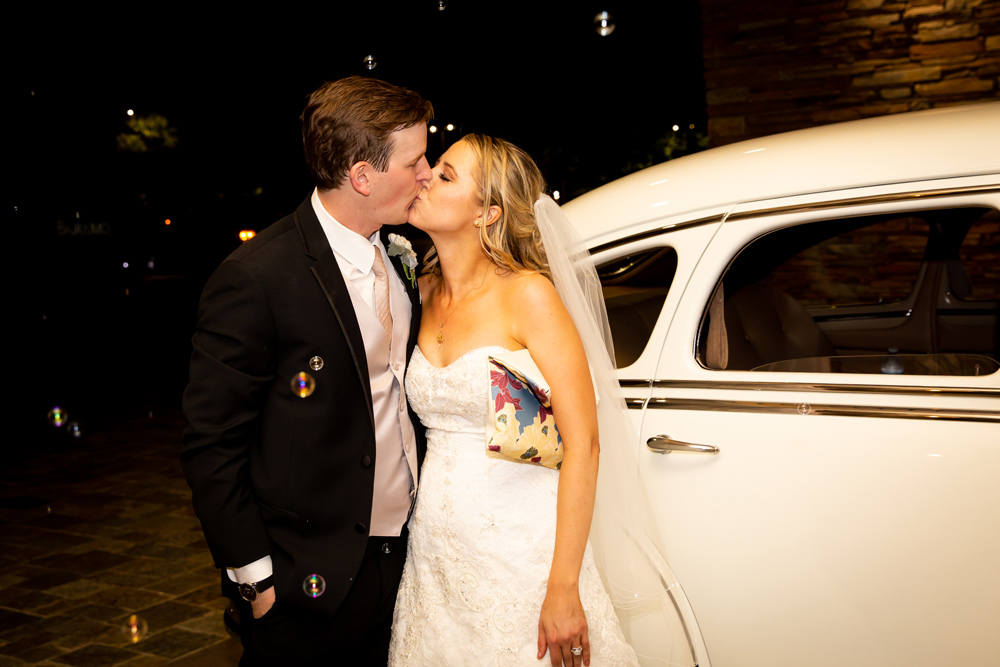 Now it was time for the couples' most romantic moment of the day, the first dance. Soon, everyone was dancing and enjoying the late night French fry bar!
It was all over too soon. When asked what she would have changed, Courtney says, "Nothing. Every little thing that didn't go perfect made the day more memorable." And the tip she offers others is simple: "Enjoy every moment of being engaged and enjoy your wedding."
VENUE: Serrano Country Club
[PHOTOS] Kaiser Photography [GOWN] Miosa Bridal [TUX] Men's Wearhouse [VIDEO] Love Genre Films [FLOWERS] Esther's Floral Design [CAKE] Joey's Cakes [DJ] Music & More [MAKEUP/HAIR] ME Design / Christina O'Neill [INVITATIONS] The Paper Store [TRANSPORTATION] Baja Limo & Sentimental Journey [REHEARSAL DINNER & ACCOMMODATIONS] Holiday Inn Express El Dorado Hills