As students at UC Santa Barbara, Aaron Valdez and Brittany Person's only relationship was as mutual friends. Yet, once they graduated, this couple was able to reconnect when Brittany was in graduate school in Fresno and Aaron moved back home to study for an exam. At a bar in Fresno, these two happened to meet again and began their friendship. They were friends for about a year, hanging out from time to time with friends and texting back and forth. But one day, an outing to the movies together turned into a date, and things finally sparked. They call that their accidental first date that they'll never forget. Soon after, Aaron joined Brittany and her family camping in Yosemite and they officially started dating.
Yosemite became a special place for these two happily in love people! They began going camping with Brittany's family ever year, but decided to make a trip on their own during the snowy season. After hiking to their favorite foot bridge that overlooks a waterfall, Aaron proposed. Brittany describes the scene as "a winter wonderland, with everything covered in white and sparkling in the sun." Usually the area is packed with people, but this time it was just them, creating a very special moment.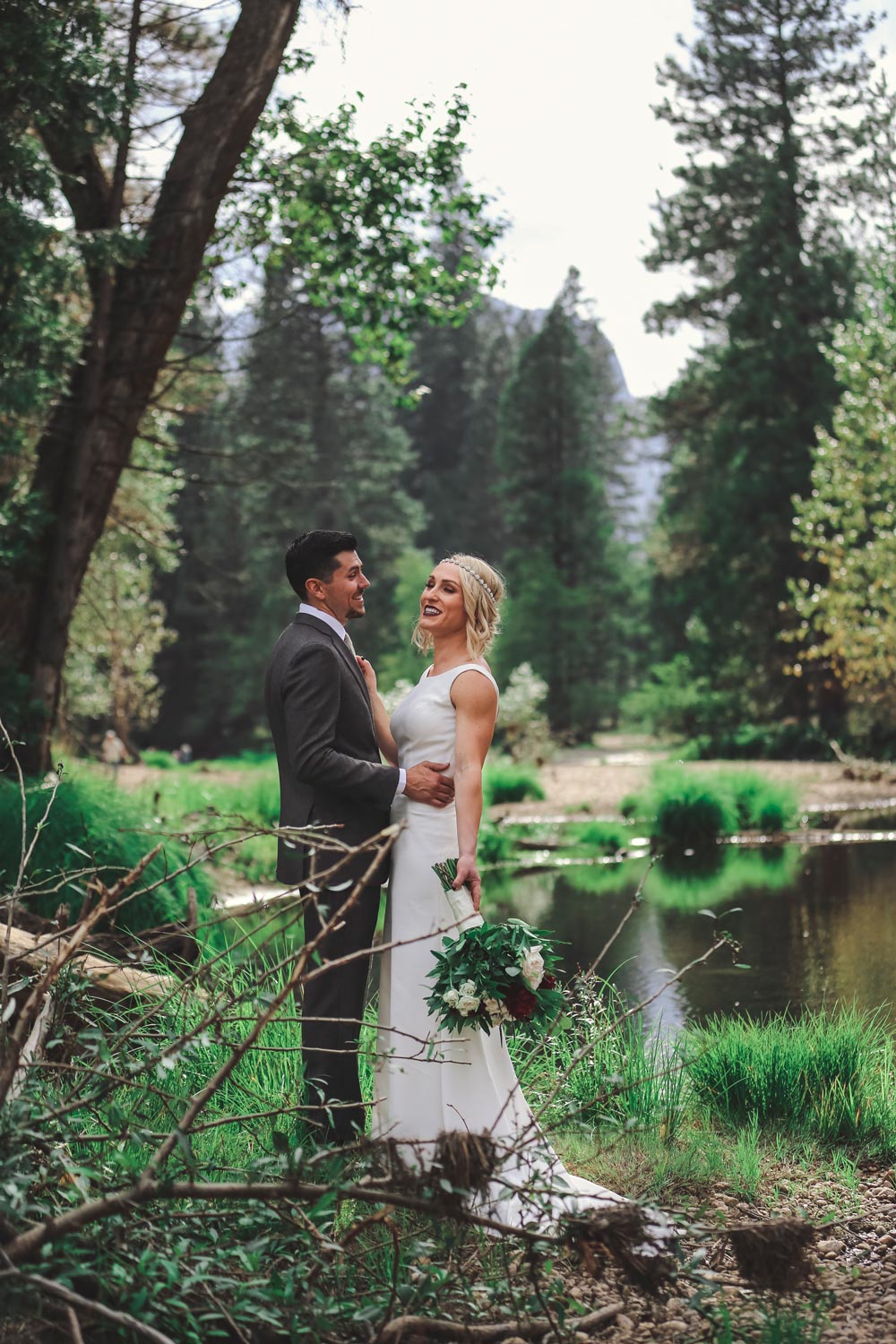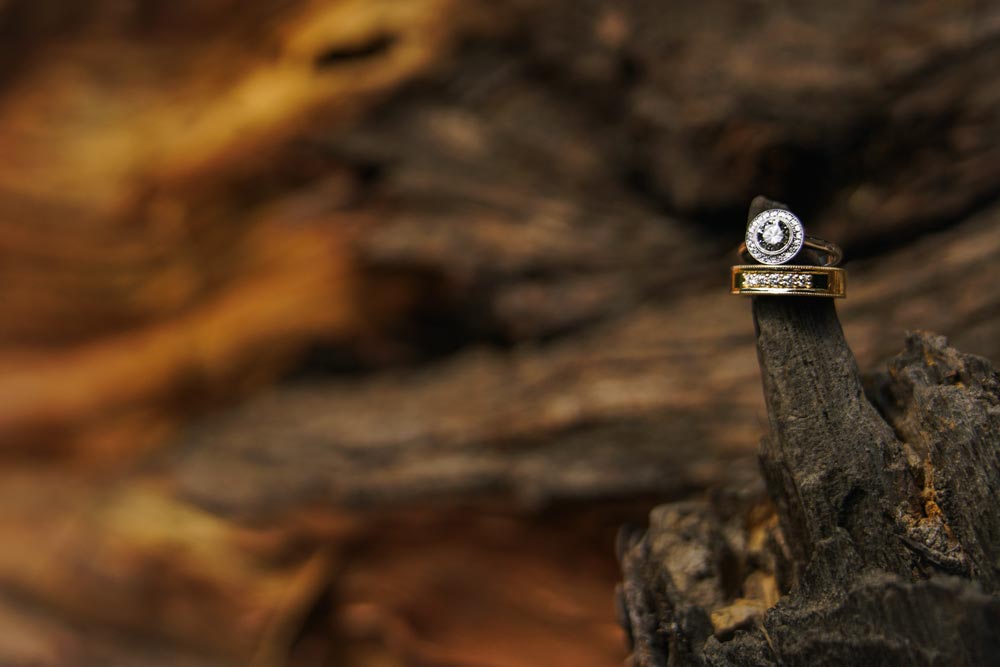 After such a moment, this couple decided to continue their story in Yosemite for the wedding! They held their wedding at the Majestic Yosemite Hotel. They had an intimate ceremony with 35 people in attendance. The couple made their vows unique and heartfelt. They wanted to share their day with loved ones who could feel the love between them. With this gorgeous venue, the theme succeeded at being natural modern elegance. They wanted it to be rustic but with a modern twist. The background of the beautiful hotel, natural beauty of Yosemite and wood and greenery in decorations reflected the couple's love of the area. The modern twist can be spotted in the simplicity of Brittany's gown. She wanted something white, elegant, and form fitting. The low back with simple button accents added some fun into the design. For a modern touch, Brittany wore a head piece that she made herself!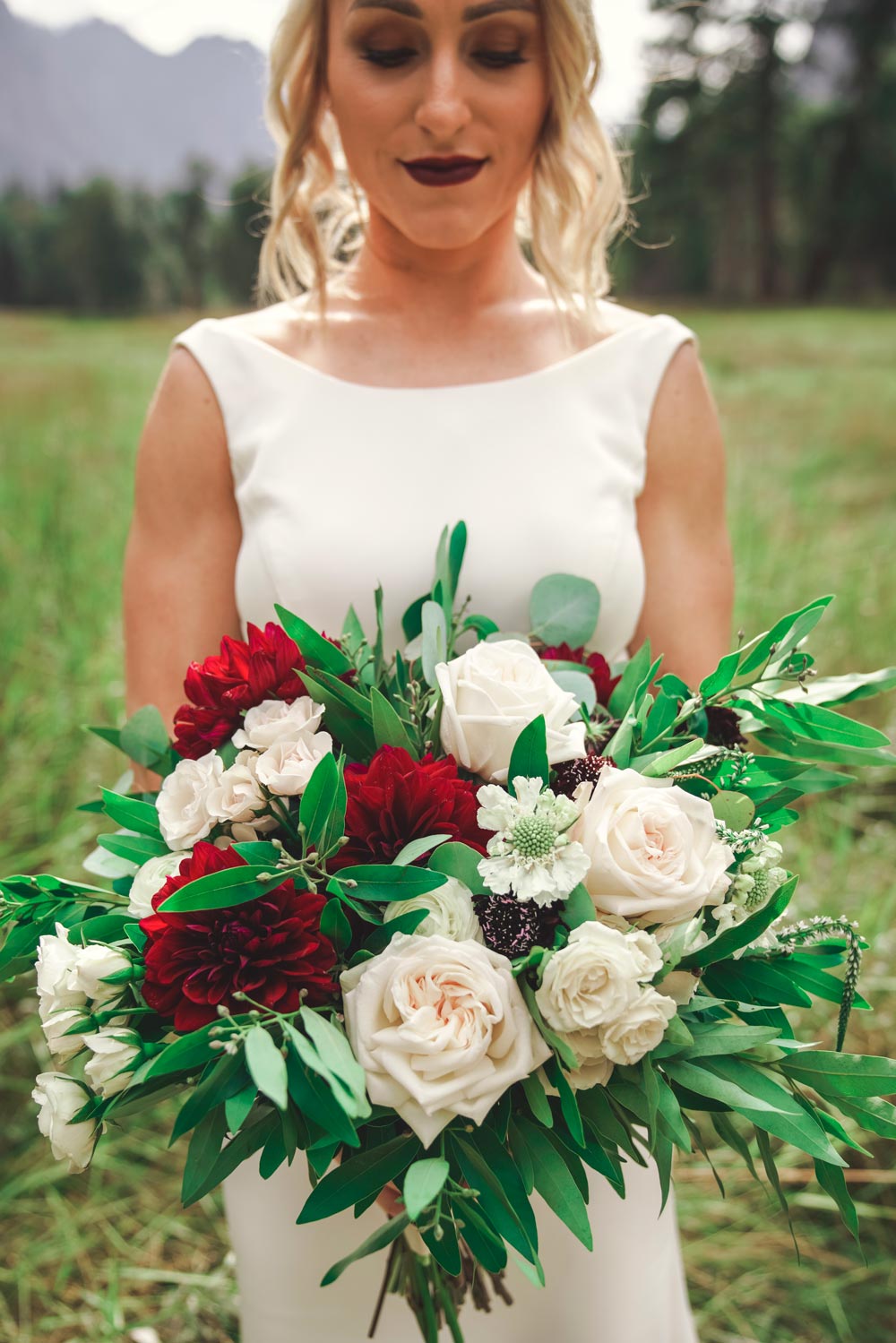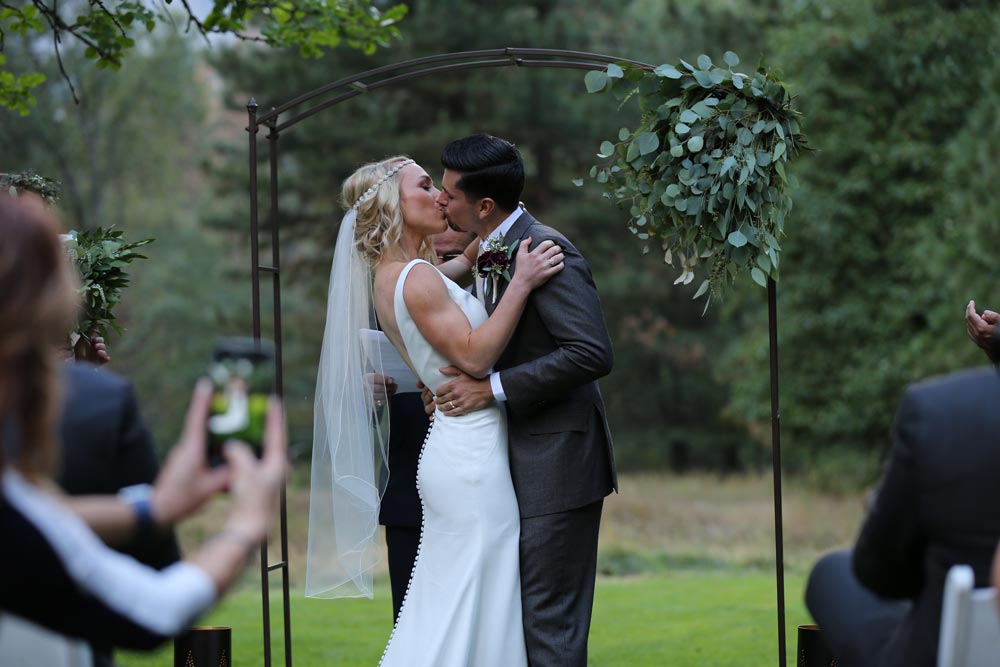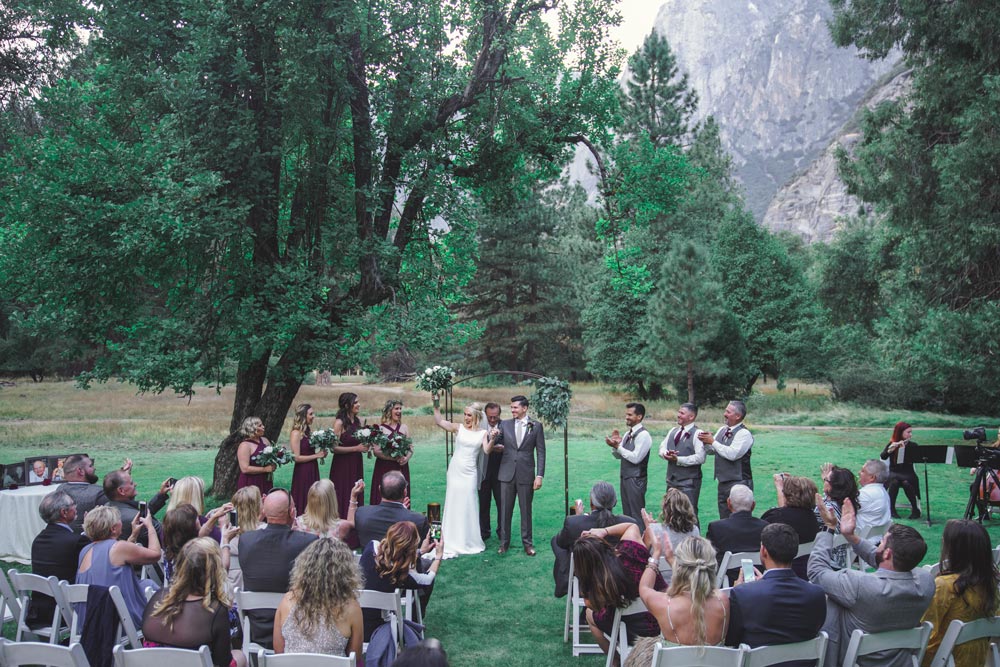 With such a natural venue, the couple chose ivory, maroon, blush and greenery to create a fall look. Their wedding flowers included burgundy dahlias, ivory roses, spray roses, wildflowers, eucalyptus, and bay greenery. With such beautiful colors, the couple glowed throughout the day. Brittany and Aaron chose a buffet style dinner for their guests. Guests dined on salmon, prime rib, chicken with mushrooms, salads and seasonal vegetables. With such a beautiful spread, who couldn't love the intimate atmosphere of their reception?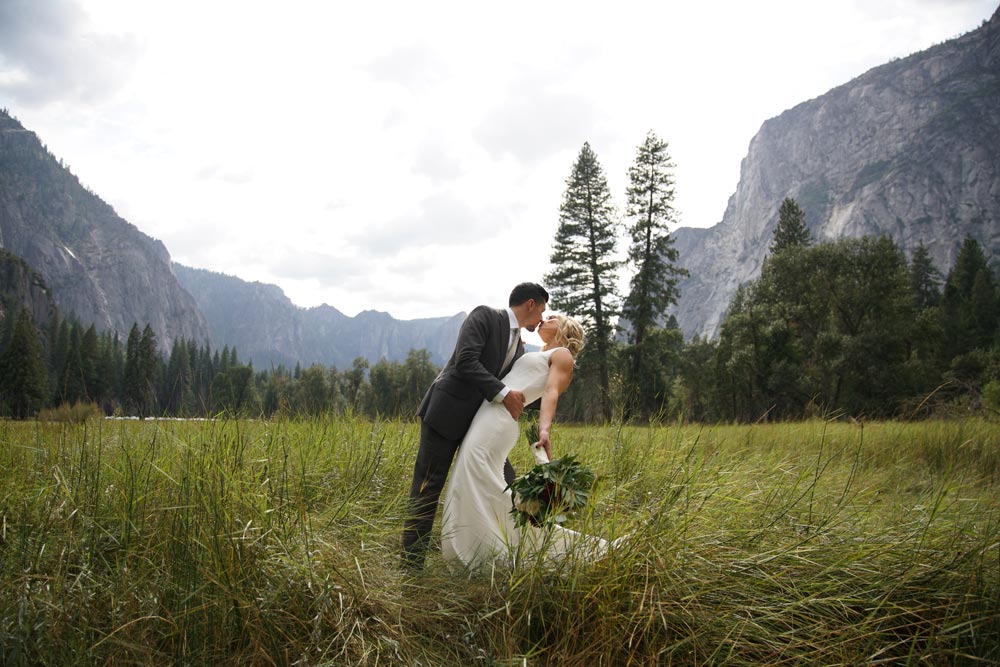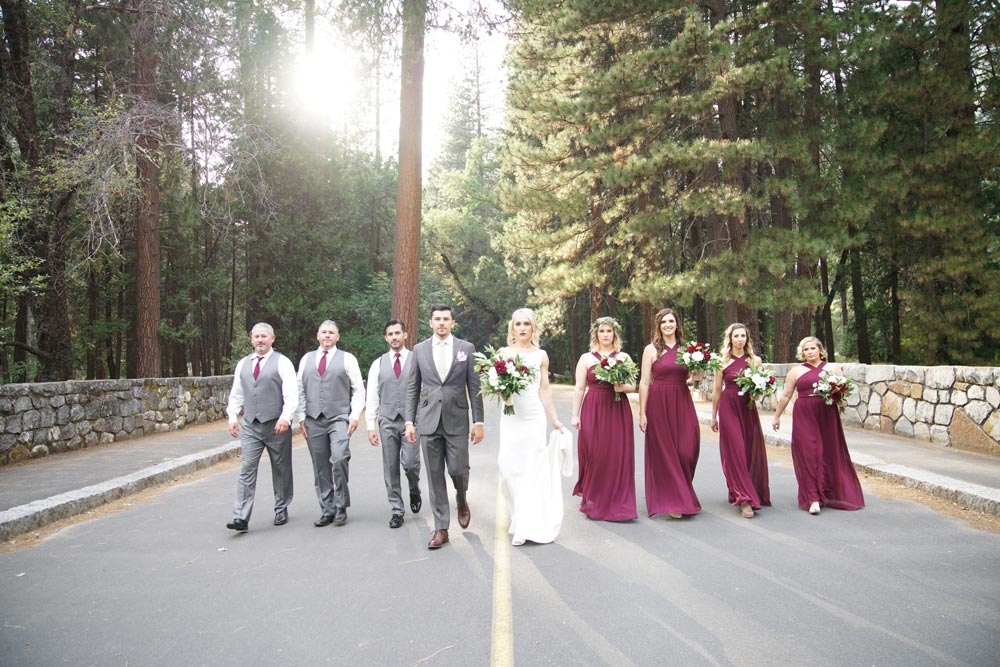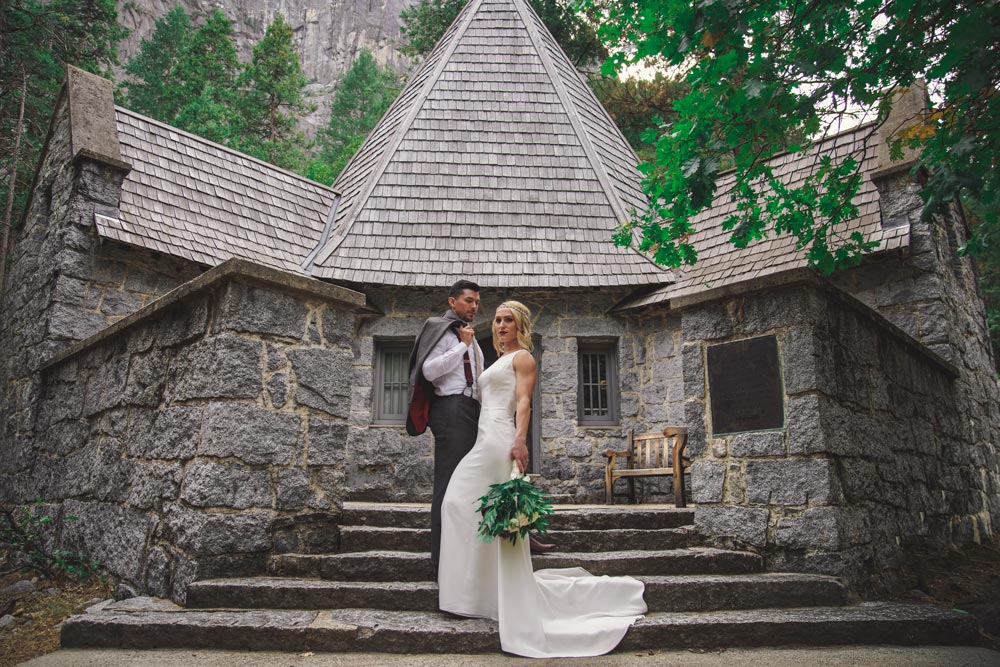 Brittany thought the most romantic part of the day was the first look. Aaron began tearing up immediately, which was out of character for him. She thinks he's a true romantic at heart although he wouldn't admit it! The importance of the day struck them both. They believed that the love was palpable. When asked what they would do differently, they only wished that they could have made the day longer. One of their favorite unexpected parts of their wedding day came at the very end of the night. They had background music playing for most of the day and weren't supposed to have very loud music. Toward the end of the night, they turned it up and ended up having a huge dance party! It was the perfect way to celebrate the end of a perfect day.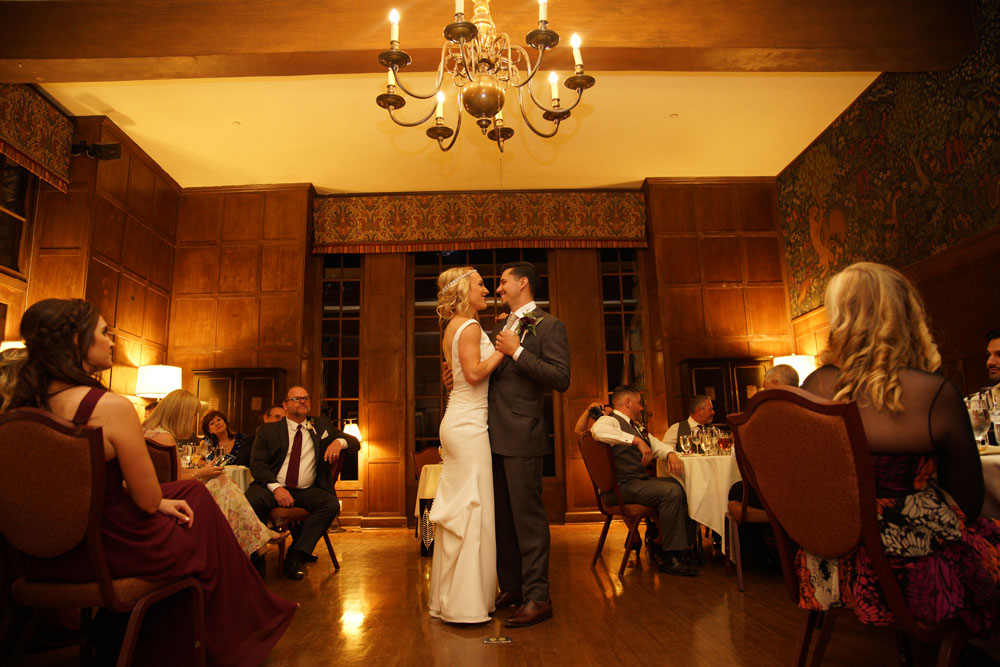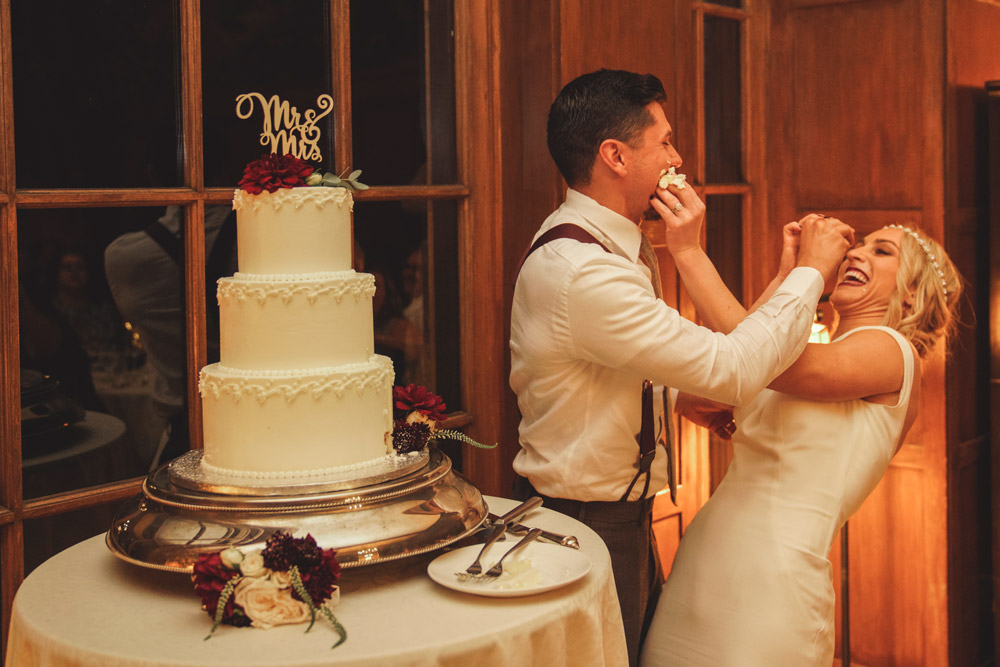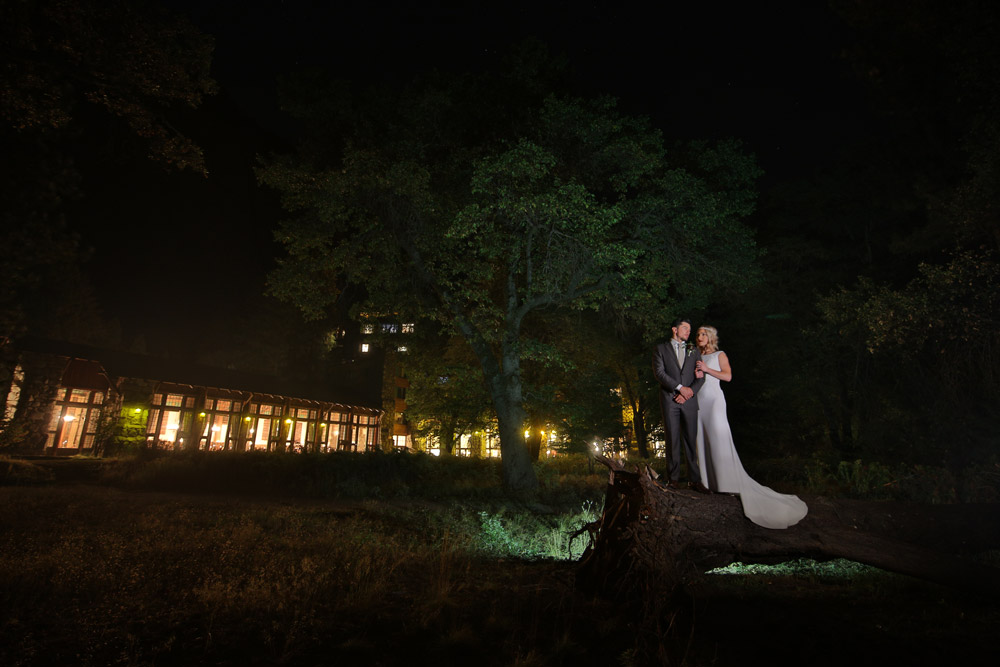 Both Brittany and Aaron recommend taking everything in that's going on, because the day is over before you know it. Aaron also suggests to those grooms who don't like being at the center of attention, not to worry about it and just go with the flow! It's your day and everyone is happy to be present. Your wife-to-be will get the most attention anyway! Brittany recommends sitting down and enjoying the moments you have with the people you love because before you know it the day is over!
The couple enjoyed a mini-moon the day after the wedding in their venue at the Majestic Yosemite hotel and around Yosemite. They enjoyed breakfast, went on a hike, and did some sightseeing! This mini-vacation was a perk of getting married in a place they cherish.
PHOTOS: Jeff Hall Photography
[WEDDING COORDINATION] Karly's Kreations [VENUE/CAKE/CATERING] Majestic Yosemite Hotel [GOWN] Alfred Angelo [TUX] Suit Supply [FLOWERS] Sweet Dreams Wedding Cakes & Flowers [JEWELRY] Appelblom Jewelry [MAKEUP/HAIR] A&A Bridal Hair & Makeup [VIDEO] Wheel-up Productions [MUSIC] La Fleur Musique [INVITATIONS] Shutterfly