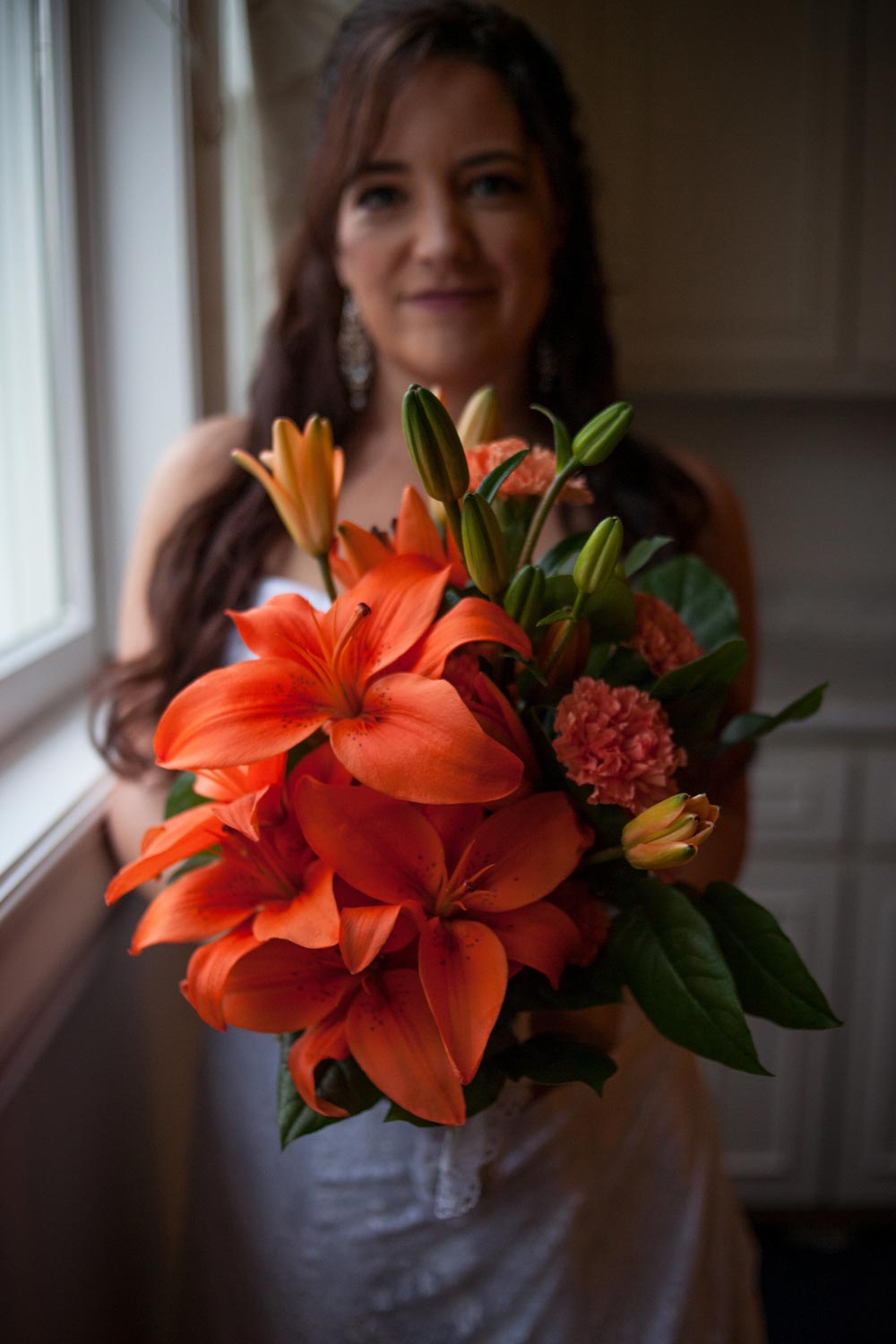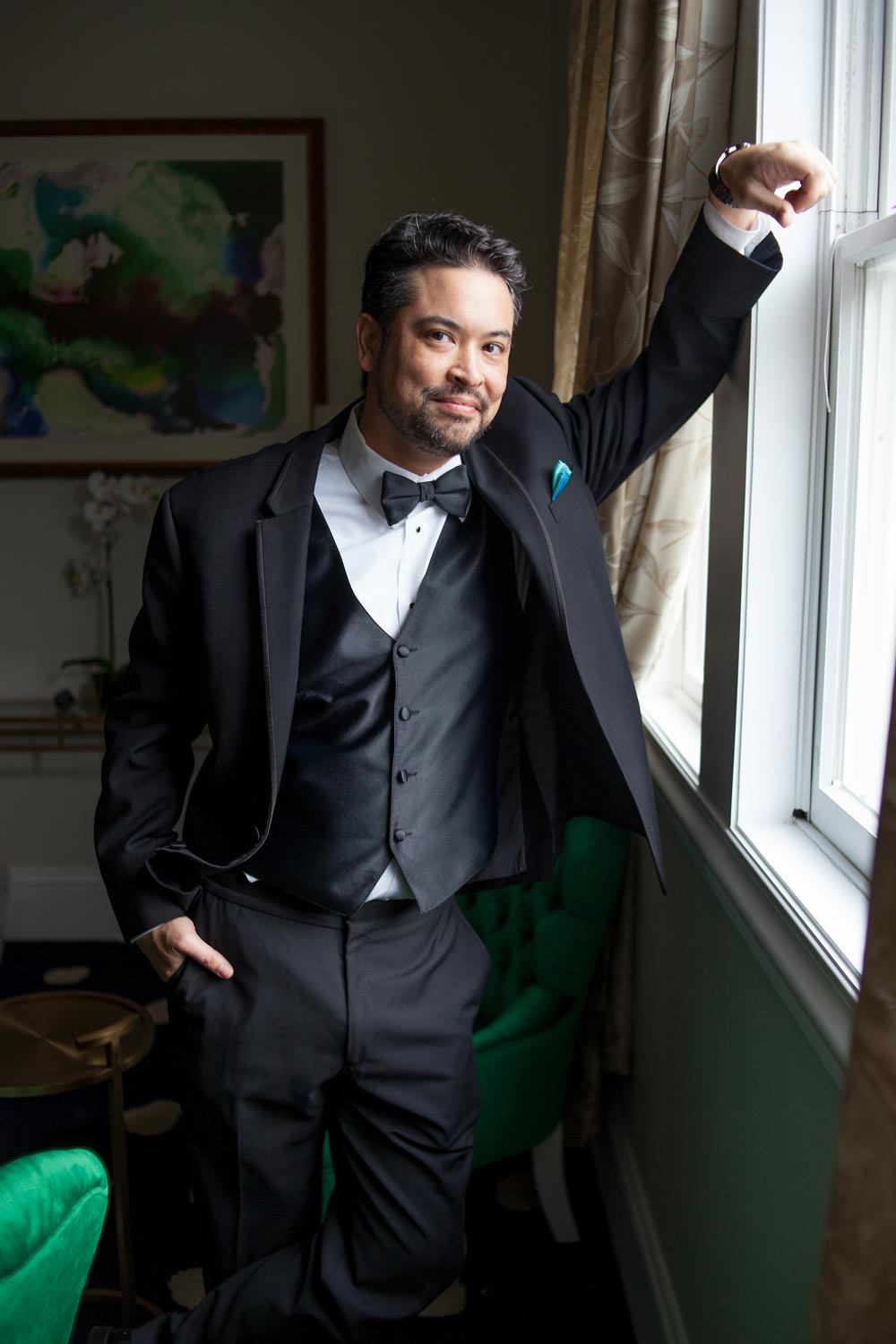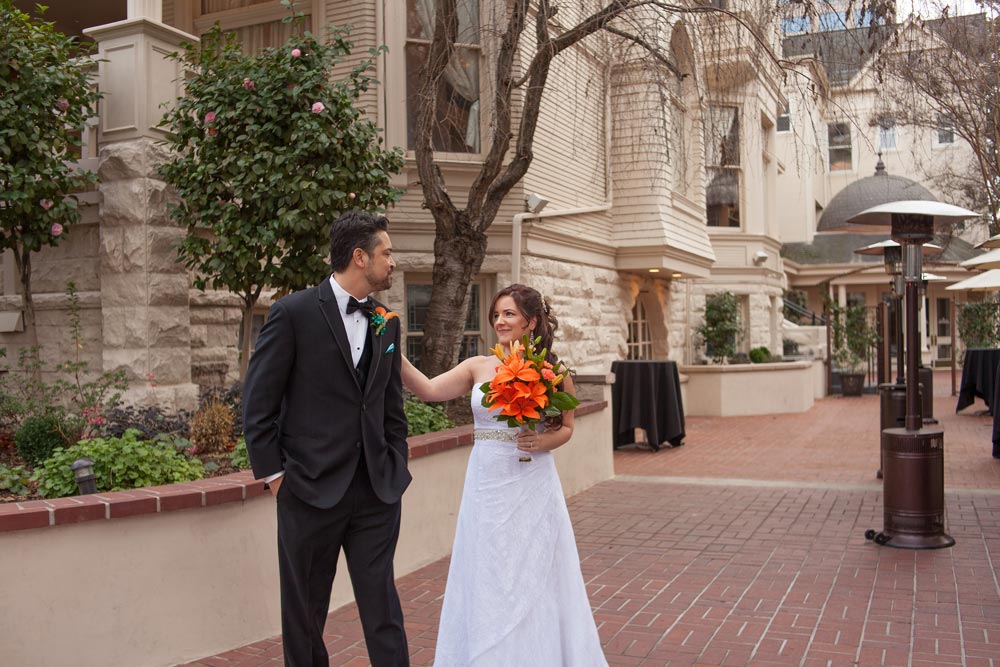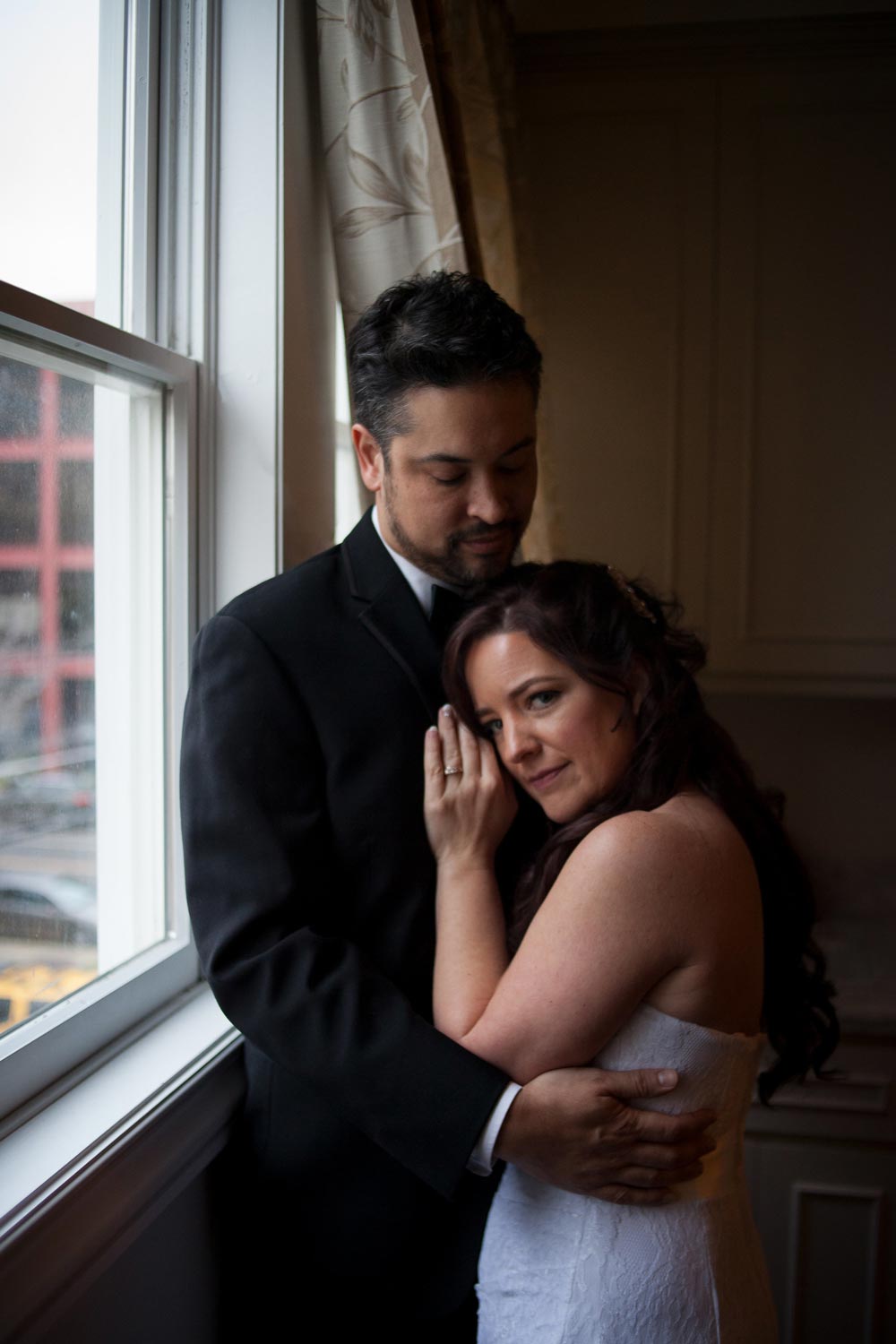 A birthday is a milestone that means something a little bit different every year. For children, there are presents and parties, for teens, there are new privileges and responsibilities, and for adults, well, there is soon denial, and later acceptance…but that's another story.
Anyway, occasionally a birthday is extra special, like in this case when Beth's daughter, Sadie, turned 16. That birthday was celebrated with a weekend trip to Santa Cruz to enjoy the beach and Boardwalk. But what made it really special was that it was when Ryan, Beth, birthday girl Sadie and her brother Justin became a family.
The first night in Santa Cruz found them strolling along the beach under the stars, within sight of the colorful lights of the Boardwalk. They were just walking along, talking and enjoying the sound of the surf, when suddenly Beth's daughter yelled that she had found something in the sand and that Beth and Ryan should take a look.
What she had found was a bottle with a message inside. Who knew what it would say, or who it would be from? Well, secretly, Ryan knew because he was the one who put it there. And Sadie, who was his accomplice knew too. But Beth had no idea until she saw the simple message which read, "I love you. Will you marry me?" And so, just like that, a young lady's birthday took on a whole new meaning for her family.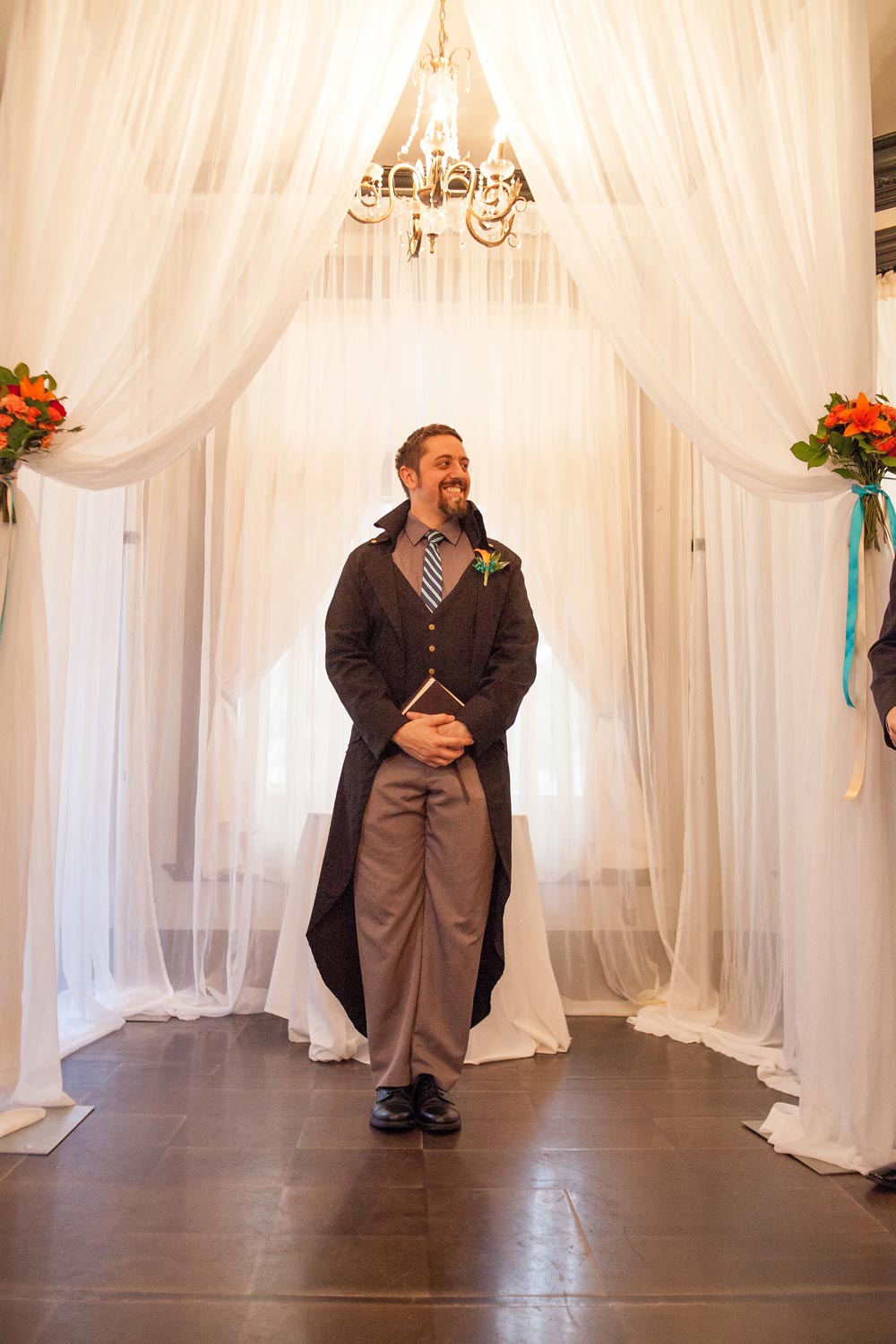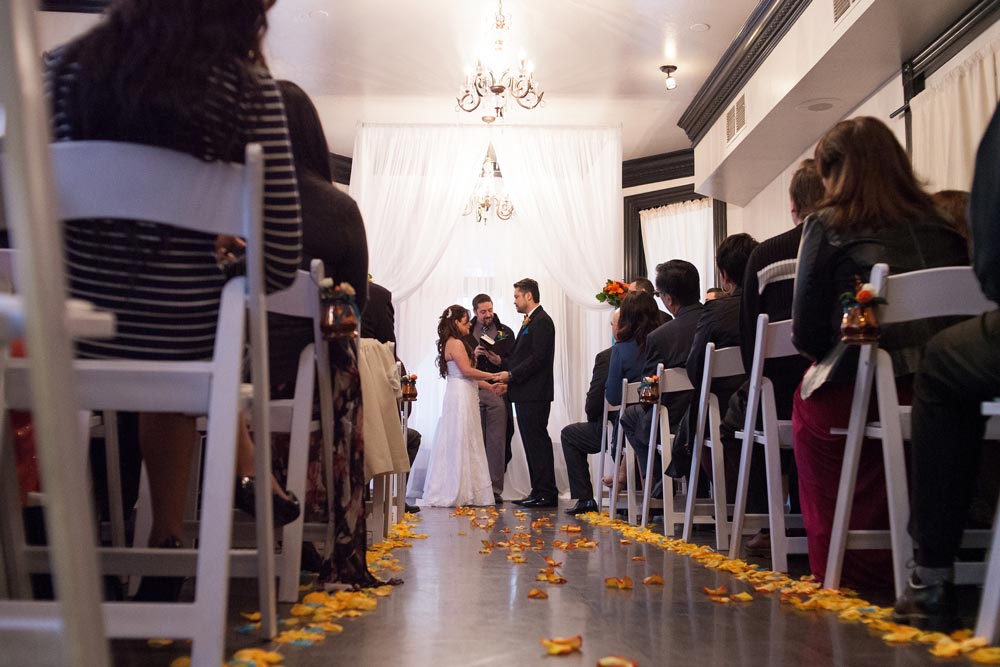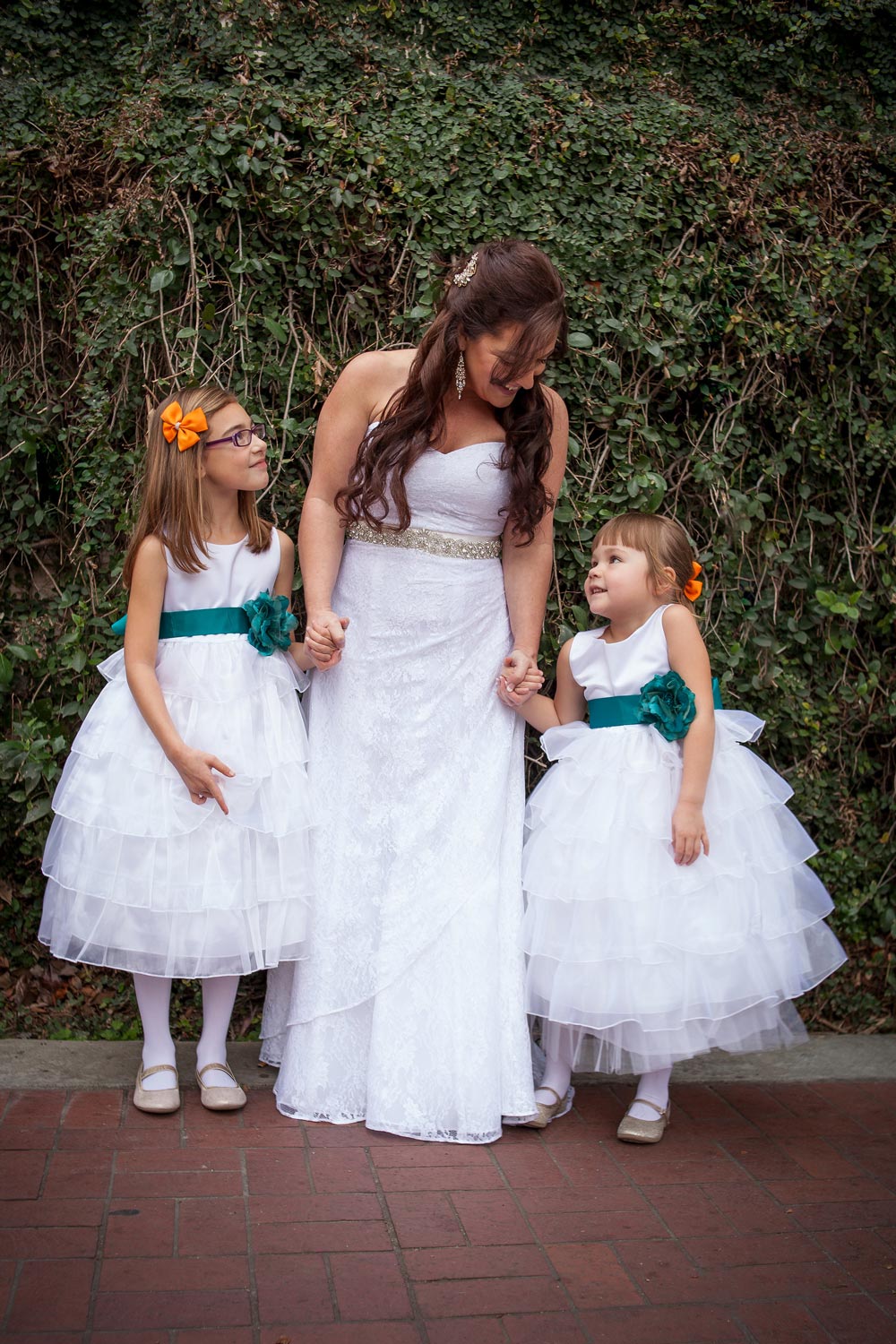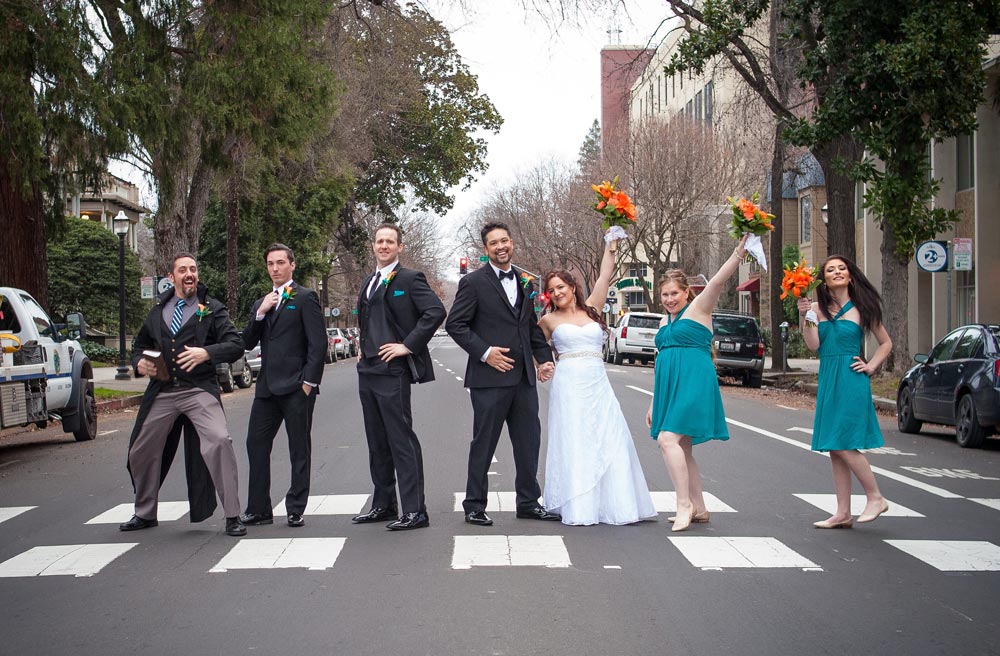 That family was made official at a beautiful wedding back home in Sacramento, at the historic Sterling Hotel. Classic and beautiful, the Sterling really exemplifies understated elegance, while being small enough to be intimate and fun.
Dark teal and vibrant orange combined to create a very tropical feel, and the addition of gold accents and huge bright lilies were the prefect way to brighten a gray January day.
After an emotional ceremony that had everyone tearing up, and heartfelt speeches from the maid of honor and best man, the mood was lightened when Beth & Ryan teamed up to deliver a thank you speech that they had written together that had everyone laughing. It was the perfect way to thank everyone, and to set the tone for a reception filled with drinks, smiles, and dancing.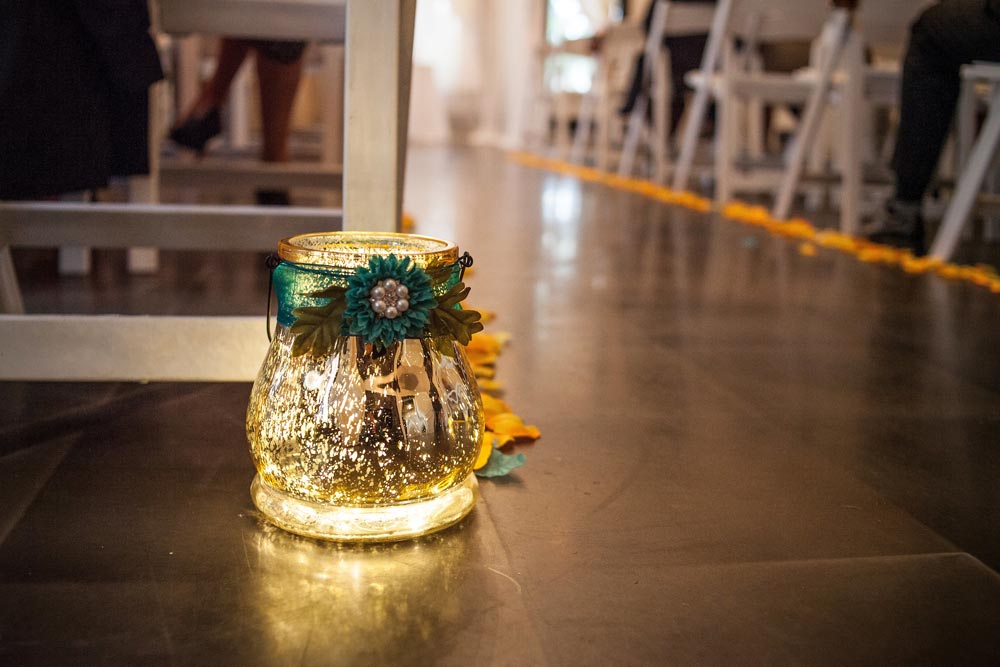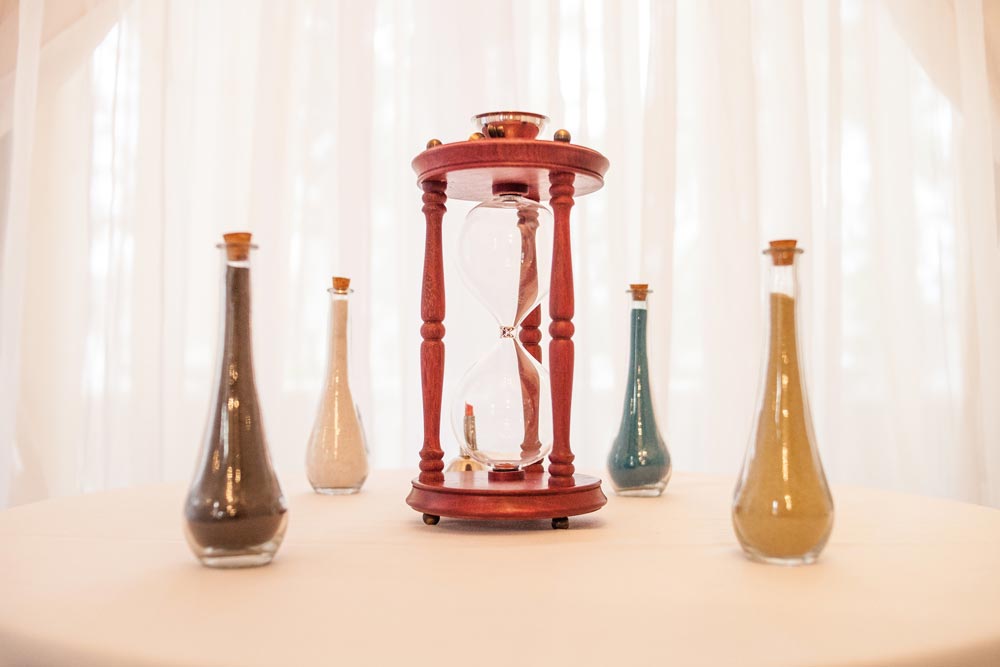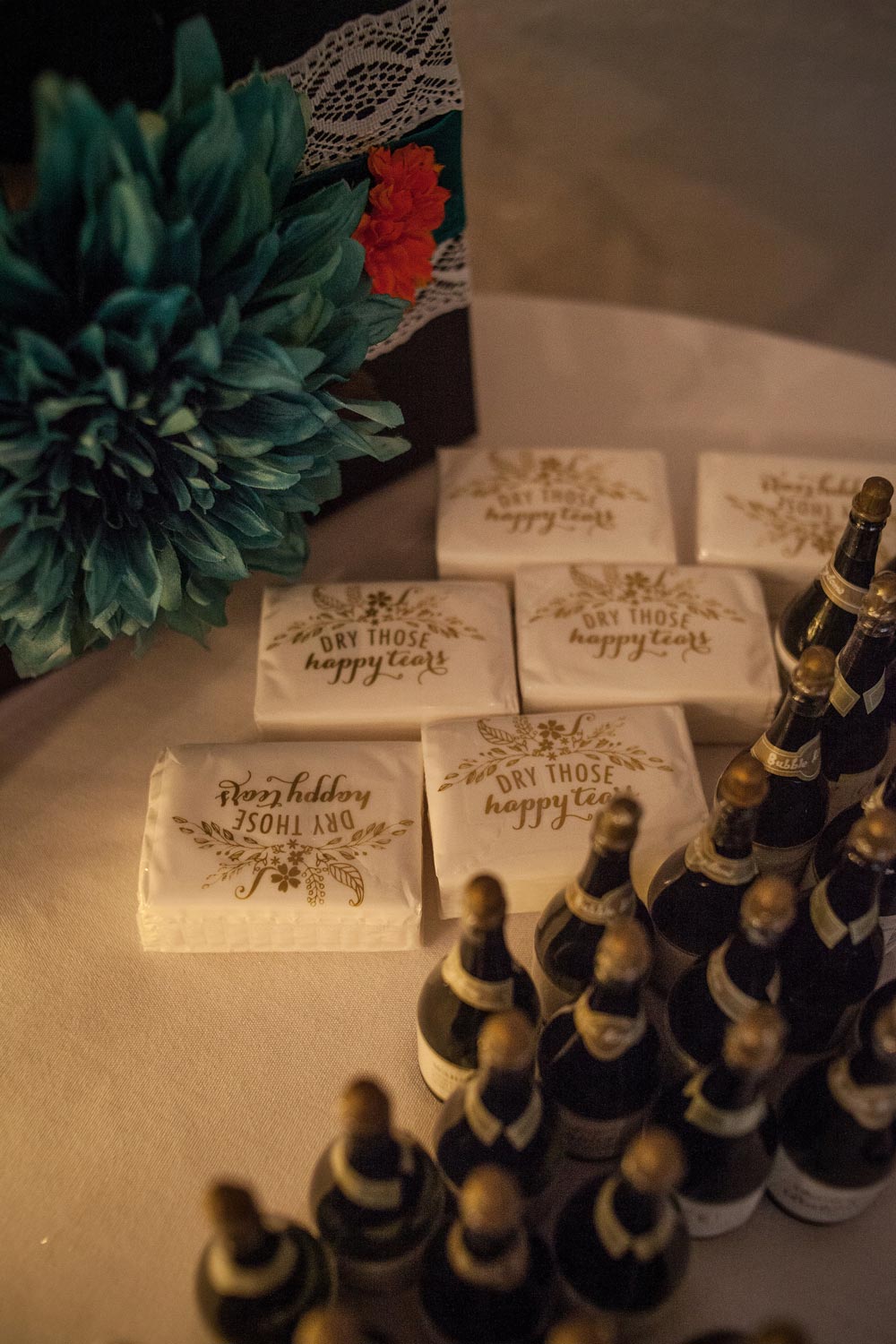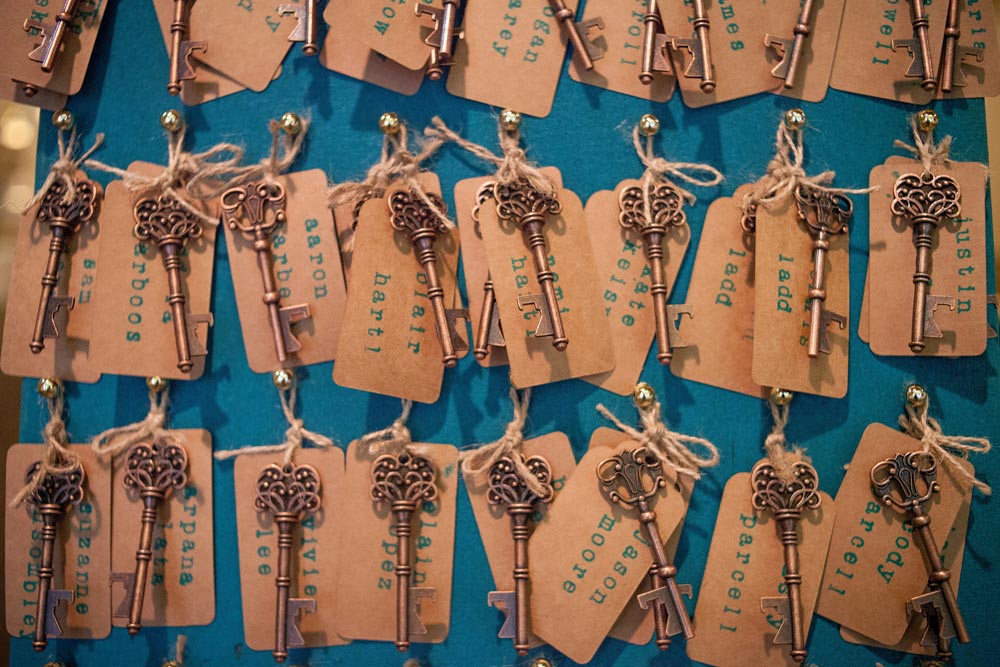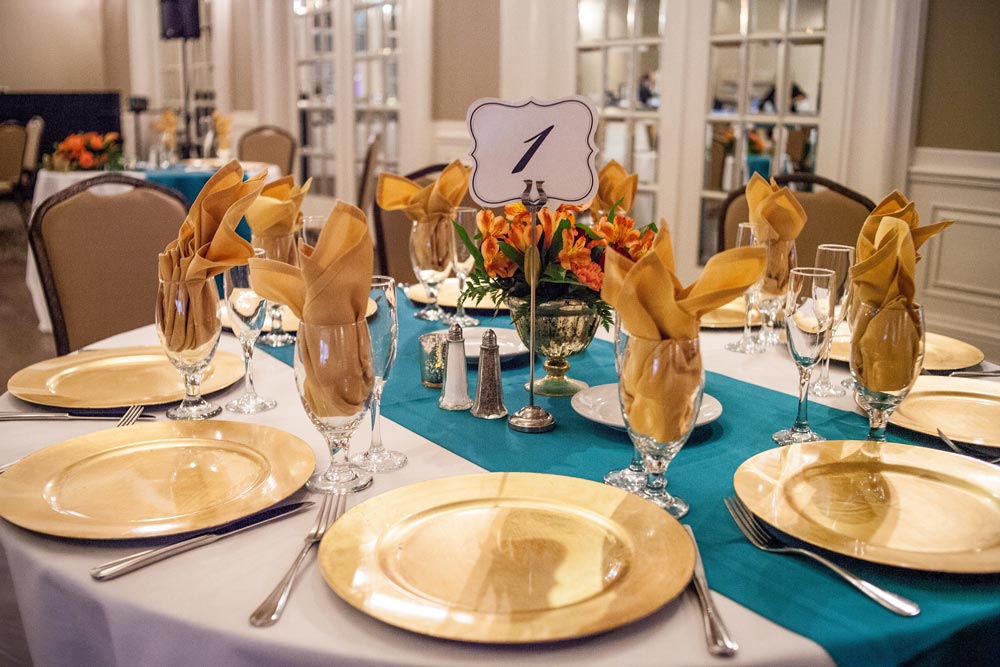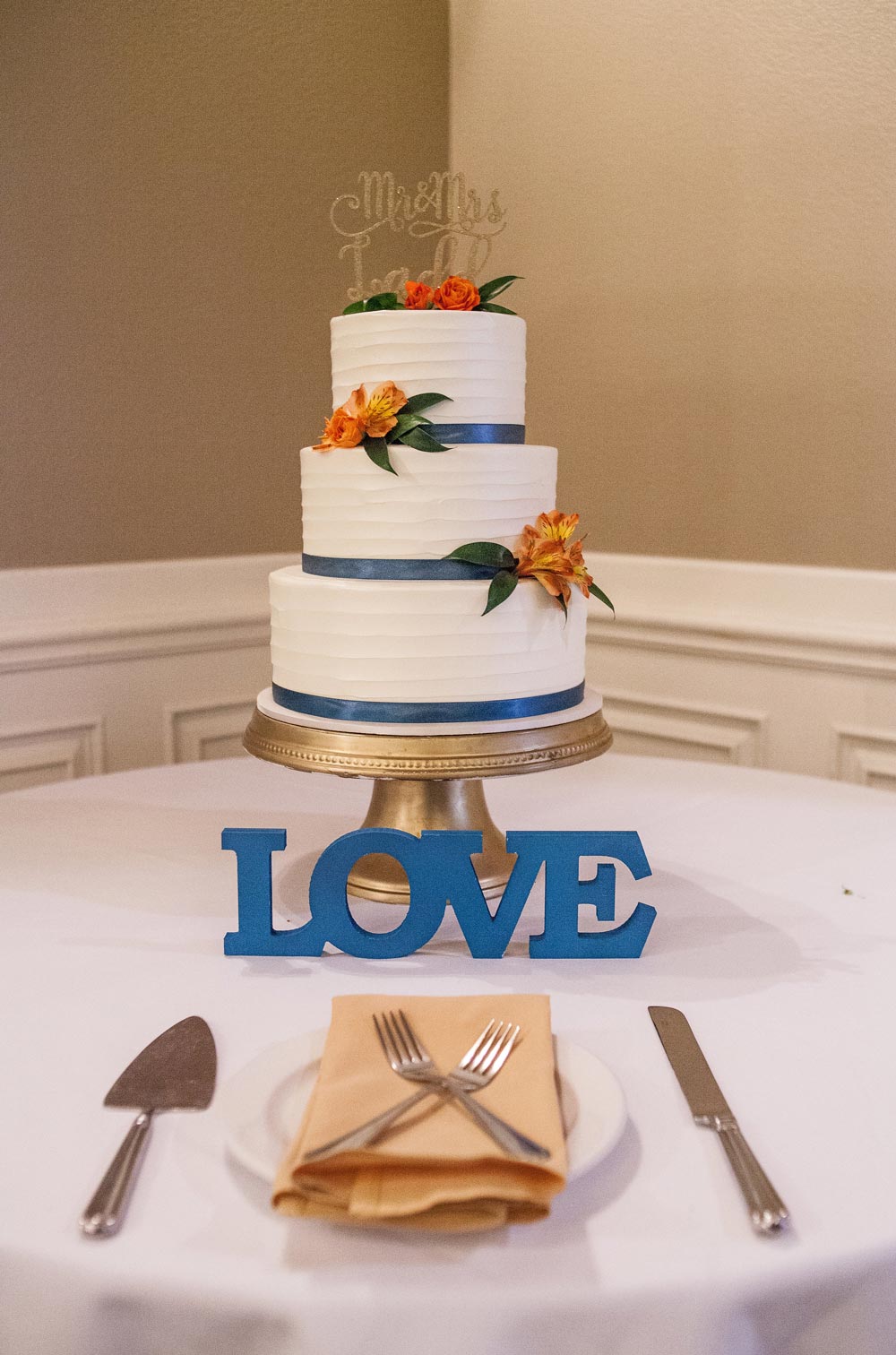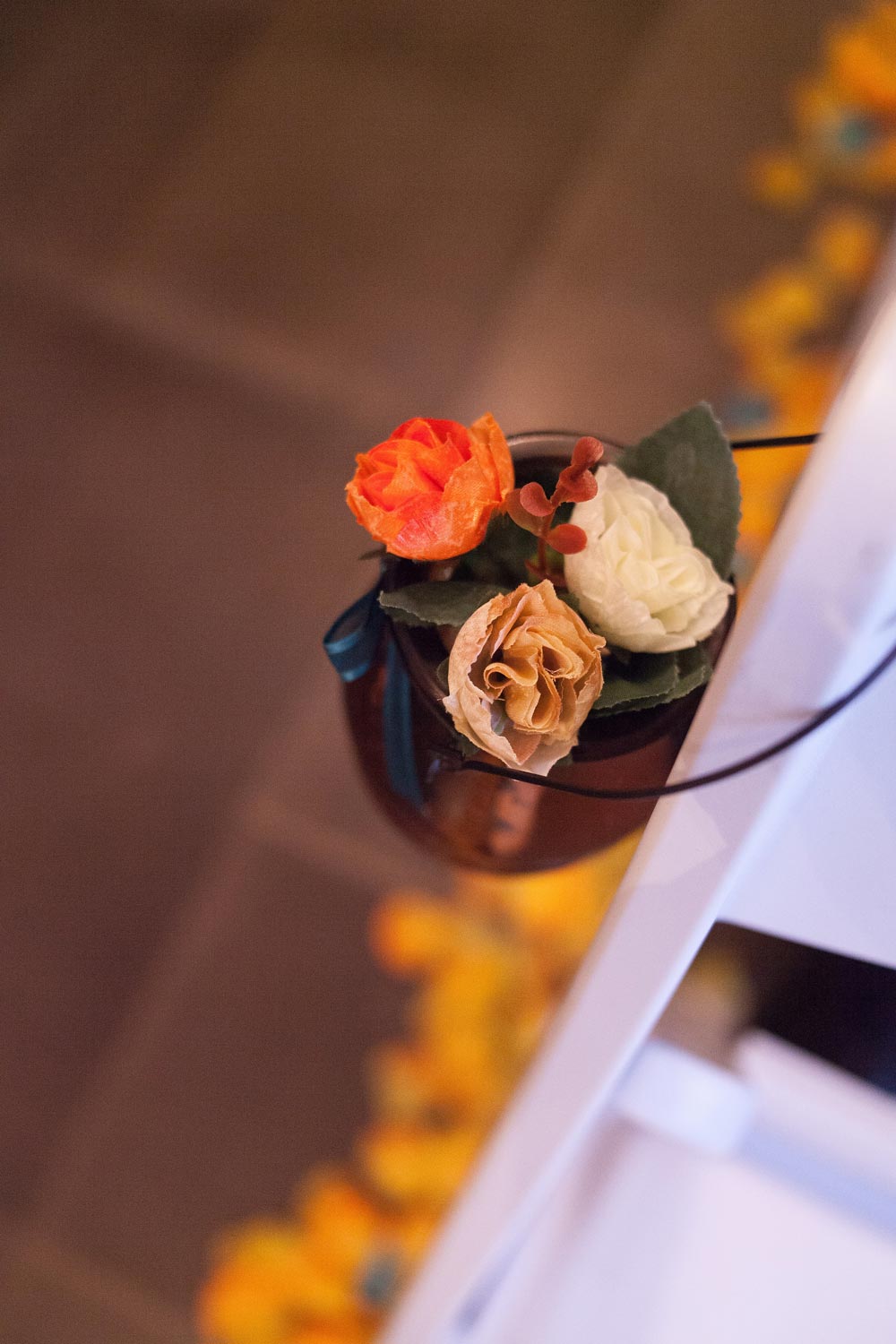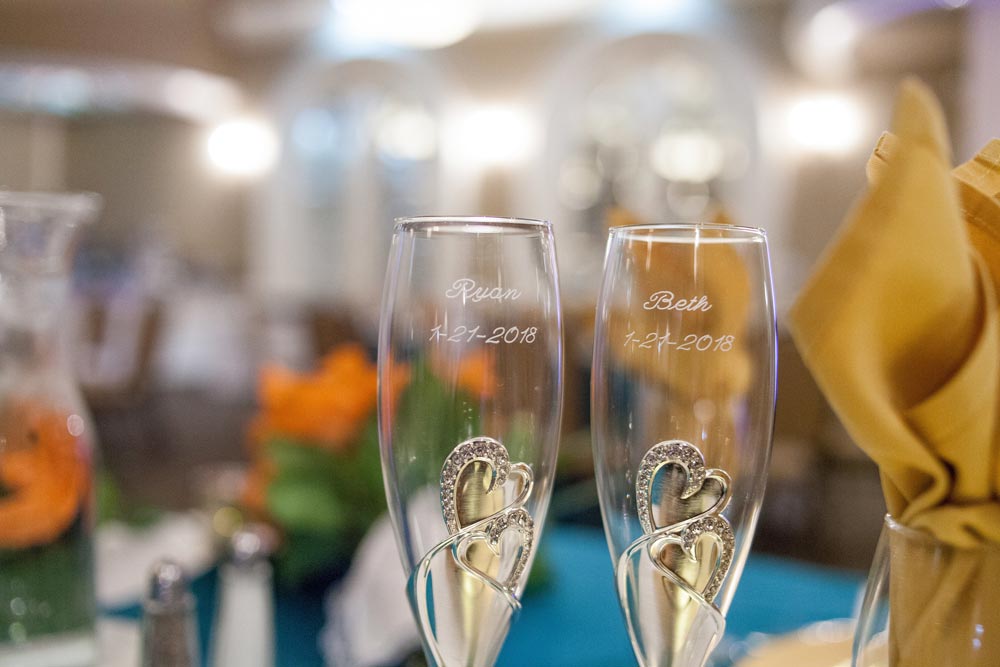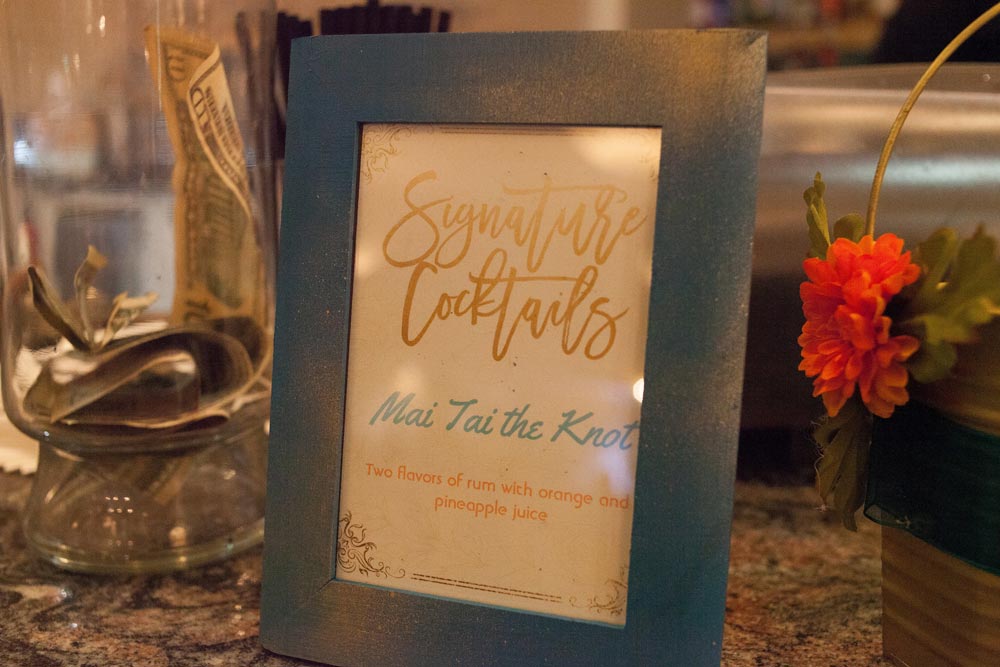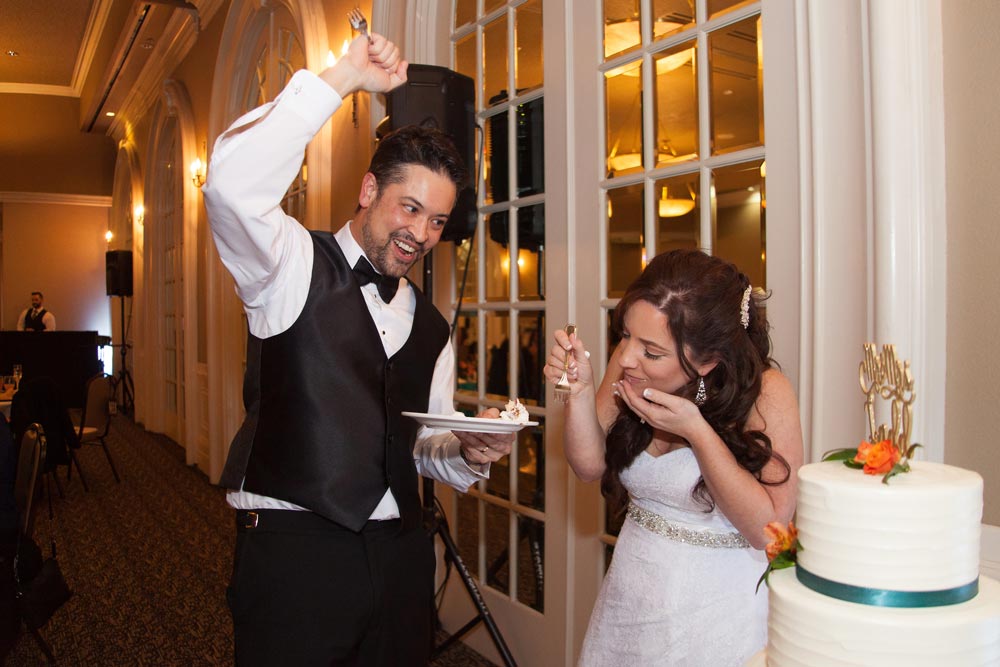 Everyone said afterwards what an amazing wedding Beth and Ryan hosted, how much fun they had, and how perfectly their pictures captured the day! Photographer Lolita Vasquez did a great job of capturing so many once-in-a-lifetime moments, and Beth couldn't be more pleased, saying, "Fun is the best way to describe working with Lolita! She really made our pictures so stress free, which I can't imagine very many people can say about their wedding photography! She worked very quickly, and knew exactly how to get real smiles and great poses. When we took our crosswalk pictures, she had us all practice our poses and spacing quickly, then a fast countdown and we all ran into the street and got some amazing shots from just a ten second adventure."
"My husband and I both get incredibly emotional just paging through our album. Everything was captured so well that perusing the pics takes us back to every heartfelt moment. Lolita combined quirkiness and levity with skill and professionalism to make us laugh, capture us tearing up, and help us never forget our special day. Plus, our pictures are the envy of all our friends!"
PHOTOS: Lolita Vasquez Photography
[VENUE/CATERING/INVITES] Sterling Hotel [PHOTO BOOTH] Clementine Photo Booths [CAKE] Karen's Bakery [FLOWERS] Wildflower Design [GOWN] David's Bridal [TUX] Men's Wearhouse [HAIR/MAKEUP] Hairmosa [DJ] Preston Murray [REHEARSAL DINNER] Old Spaghetti Factory