Gabriel is one fish that wasn't always sure he'd be caught. His ambivalence toward marriage wasn't for lack of interest. He came from a large family and, as a young man, always assumed he'd follow suit. Still, Gabriel found himself soured by a series of unlucky romances. "I'd never found someone who just liked me for me, or put me first. And the longer I went without having that in my life, the more I got used to it…And I started to think maybe I didn't want it."
But Gabriel's luck began to change the moment he met Cherrish. Beautiful, warm, and engaging, Cherrish Manzo is the kind of woman who would catch any man's eye. And, on the night of New Year's Eve in 2005, that's exactly what she did. "I remember I was completely fixated on her smile," he recalls.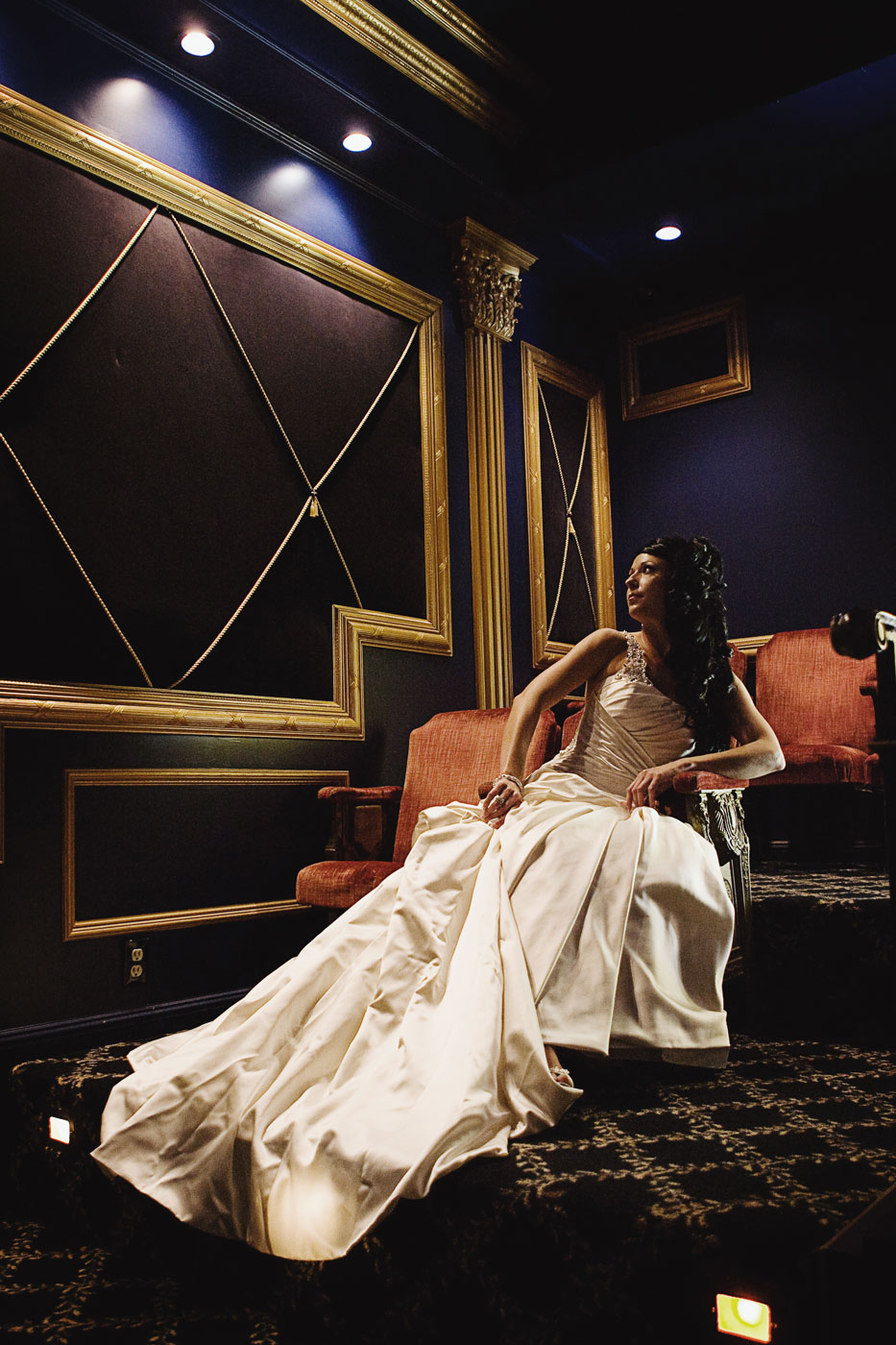 The two had each gone out with their friends to ring in the New Year at a nightclub. Gabriel spotted Cherrish on the dance floor and soon, they were dancing together. Later, Gabriel offered to buy her a drink and they began to talk. There was undeniable chemistry, but Cherrish was still cautious. "I thought he was cute, and he was a great dancer, but I still didn't know him." So, she gave him a fake name. And when it came time to exchange contact information, she hesitated again. Undeterred, Gabriel offered an alternative solution.
"I gave her my number and told her to call me," he says, but he didn't think she would call. But, a few days later, he was surprised to receive a phone call from a bubbly young woman named Cherrish. The only problem was, Gabriel didn't recall meeting anyone with that name.
"I had to explain who I was, since I hadn't told him my real name that night!" Cherrish says.
Soon, a dinner date was set. The couple had a great time together. "That was it," Gabriel says. "After that it was, 'what are you doing tomorrow?' And then it was the same thing the next night. We just never stopped." Gabriel and Cherrish were soon inseparable, and nobody was more surprised than Cherrish.
"I never understood when people would say that they were in love with their best friend," Cherrish says. "I'd see couples who were always together and I didn't get it. But then I met Gabriel and I always wanted to be with him or have him be a part of what I was doing…Then I got it. I realized those people weren't crazy. This was how it should be."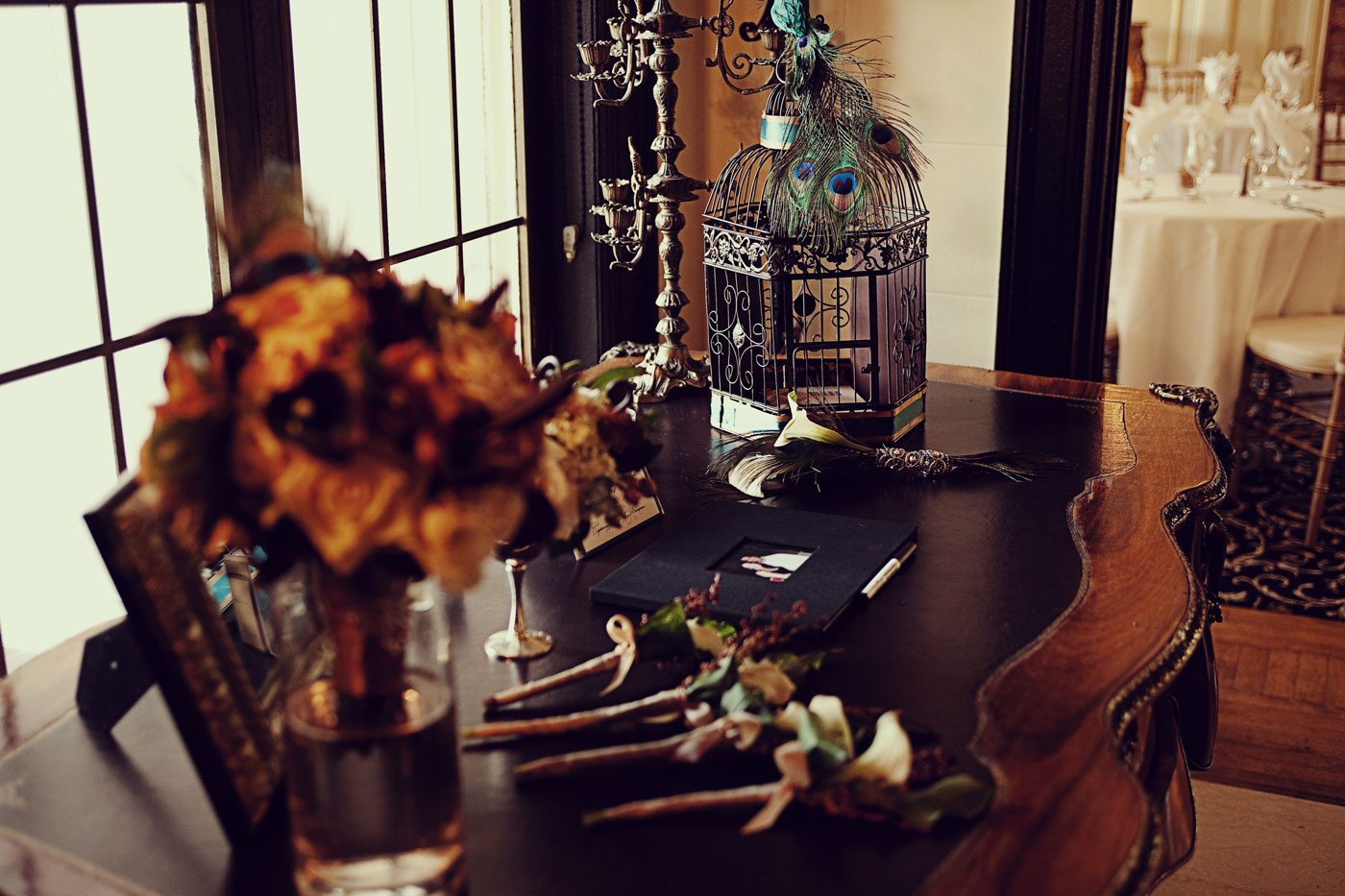 For a year and a half, Cherrish and Gabriel grew closer together and fell deeper in love. They spent nearly all of their time together, and unlike Gabriel's previous relationships, the couple spent a lot of time with his family. "I come from a big family," Gabriel says. "It meant a lot to me that she wanted to get to know my family and spend time with them. I started to realize that there was someone out there who I could share that with."
Cherrish came from a small family, but she loved the big, vibrant atmosphere of Gabriel's many reunions, parties, and celebrations. Plus, spending time with Gabriel's family was a great way for her to get to know her boyfriend, and she liked what she saw. "I was always interested in getting married and having a family," she says. "As soon as I saw him around his family and how loving they were and how great he was with his nieces and nephews, I started thinking about it. And then when he started cooking for me and cleaning up afterward, I thought I'd hit the jackpot!"
Nevertheless, Cherrish knew that Gabriel needed time. She was happy to be patient. "The years just flew by; there was never any pressure," she says. "I was always honest with him. He knew what I wanted from life and if that wasn't what he wanted, he should just let me know."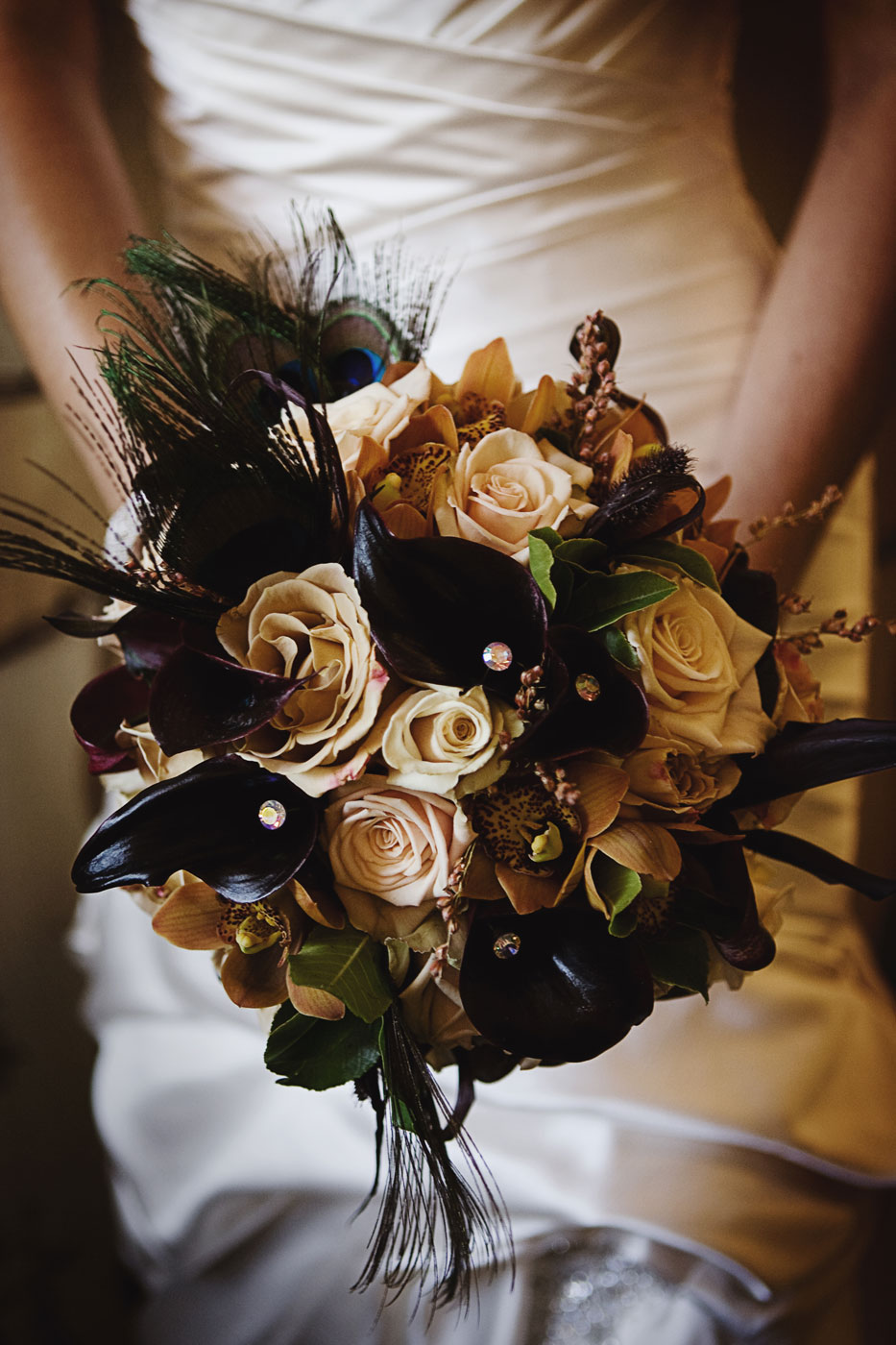 Her patience was just what Gabriel needed. Things moved slowly, but smoothly, for the couple. In the spring of 2006, they decided to take the next step and move in together. Then, two years later, they made an even bigger leap and purchased a home together. While there was no formal engagement, both Gabriel and Cherrish realized that they wouldn't just be sharing a home; they'd be sharing a future.
Gabriel knew he didn't want to lose Cherrish, and he began to seriously think about marriage. As it turned out, he didn't need to think very long. "I couldn't see myself without her once I started thinking about it," he says. "It took me five years to figure it out, but I did. There was no question she was the one for me."
So, Gabriel took Cherrish to design an engagement ring, and he began saving to purchase it. While she knew they were headed toward a proposal, she didn't know when the ring would be paid off, or when Gabriel would pop the question.
Gabriel ultimately decided to propose on the anniversary of the night they first met – New Year's Eve. He planned a special evening out and tried to keep his plans a secret, wanting to surprise Cherrish, but it was easier said than done. "I'm notorious for losing things, and there was no way I was losing this ring! I had it in the pocket of my jacket, so I had to keep it on all night," Gabriel laughs.
"I kept asking him if he wanted to check his coat because it was hot – we were dancing all night!" Cherrish recalls. As the night went on, the couple danced and celebrated. Gabriel let the countdown to midnight pass, opting instead to propose in a quiet moment after the New Year frenzy.
He found an intimate corner and began to tell Cherrish how much she meant to him and how lucky he was to have her in his life. Then, he dropped to one knee and asked Cherrish the question she'd been waiting to hear.Immediately, Cherrish said yes. "That's when the water works started!" Gabriel remembers.
The couple started calling their friends and family to share the happy news. "They were all thrilled; it had been a long time coming," says Cherrish.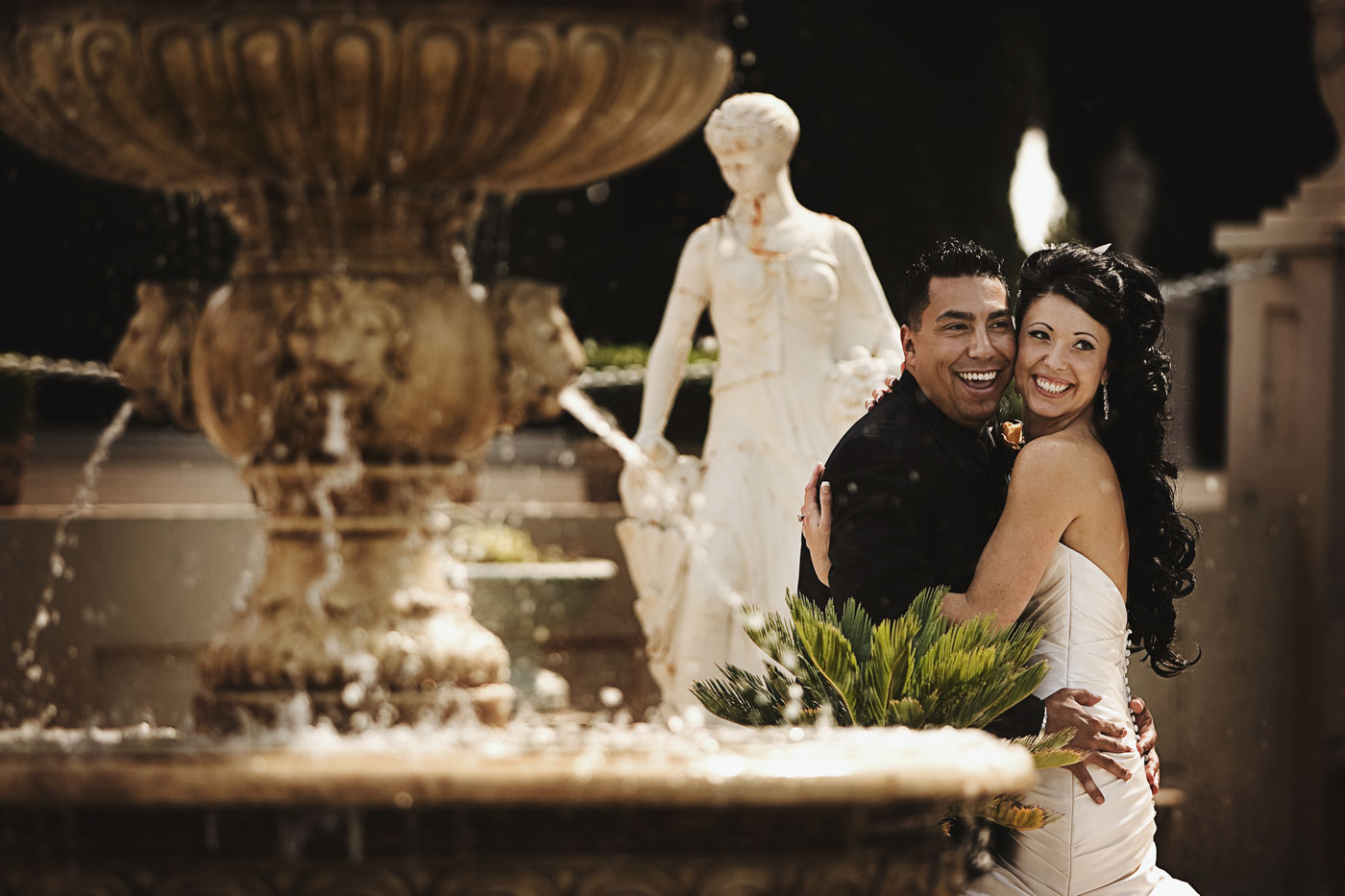 Just ten months later, Cherrish and Gabriel said their vows before 100 close friends and family members at the Grand Island Mansion. The ceremony was short, sweet, and incredibly heartfelt.
"We really wanted the day to be about us; it was our day," Gabriel said.
They recited their own vows and had the ceremony translated into Spanish so that Gabriel's relatives from Mexico could share in the meaning. Instead of a unity candle or sand pouring, Gabriel and Cherrish sealed their union with a unique idea – a wine box ceremony.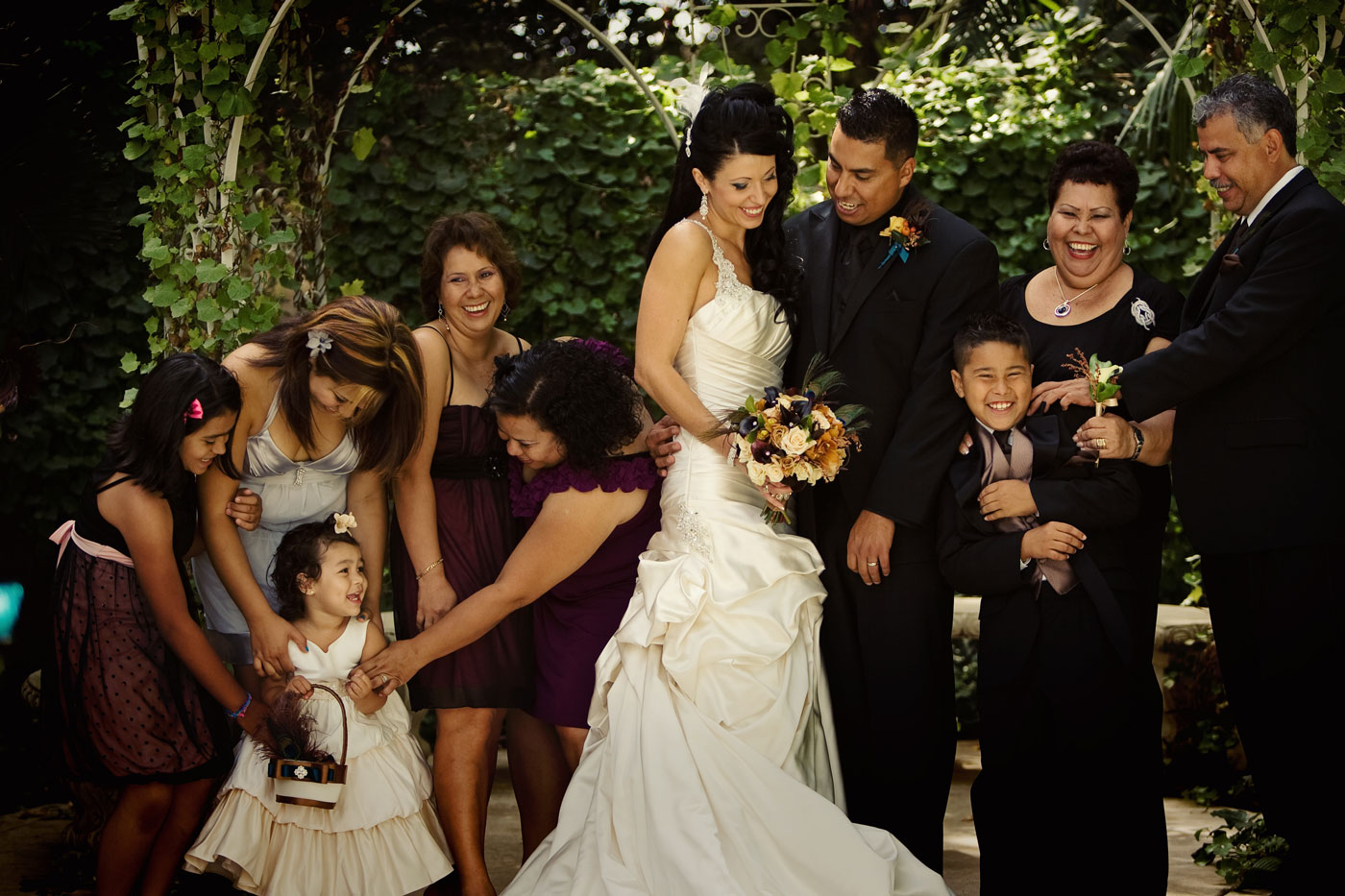 "We selected a special bottle of wine that will age well," Gabriel explains. "Then we wrote each other letters…It was suggested that you save the box to open during a time of trouble in your marriage, but we didn't like the idea of planning for that. So, we'll share a toast and the letters on our anniversary instead."
Gabriel's optimism is well founded. After more than five years together, the newlywed's relationship is based on more than luck. Friendship, communication, shared values, romance, and a commitment to always put the other first are the basis of a love that is sure to stand the test of time. But more than anything, Cherrish and Gabriel are proof that when you keep an open mind, and a patient heart, anything is possible.
"It was slow at first…it started as a trickle and then turned into a pour," Gabriel says of their love. "But I believe everything happens for a reason…I know I met Cherrish for a reason. Everything in my life led me to her – led me to us."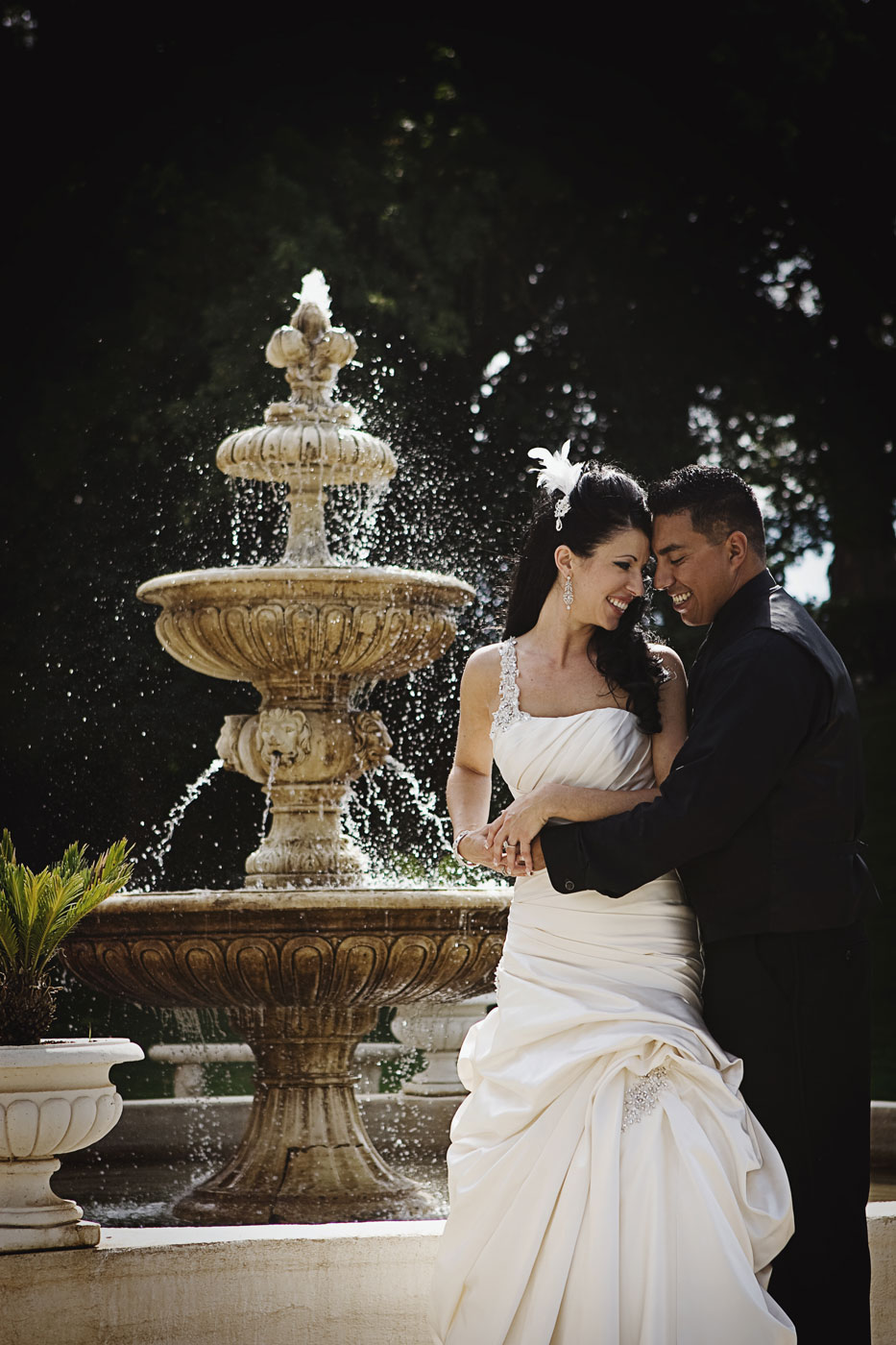 Photos by Rachelle Photography