Brandon wasn't supposed to end up as Jennifer's husband. In fact, Jennifer was supposed to set him up with a mutual friend. But when she took one look at him, everything changed. "He was so cute in those cute baseball pants and cap. I said 'never mind, I'm keeping him to myself,'" she remembers.
But Jennifer wasn't the only one attracted to the sporty side. Brandon quickly noticed hers, and he liked it. "We were hanging out later at a friend's house and the top 10 plays of the day came on ESPN and she was actually into it," he recalls. "I'm a sports nut, so having a girl care about that was huge."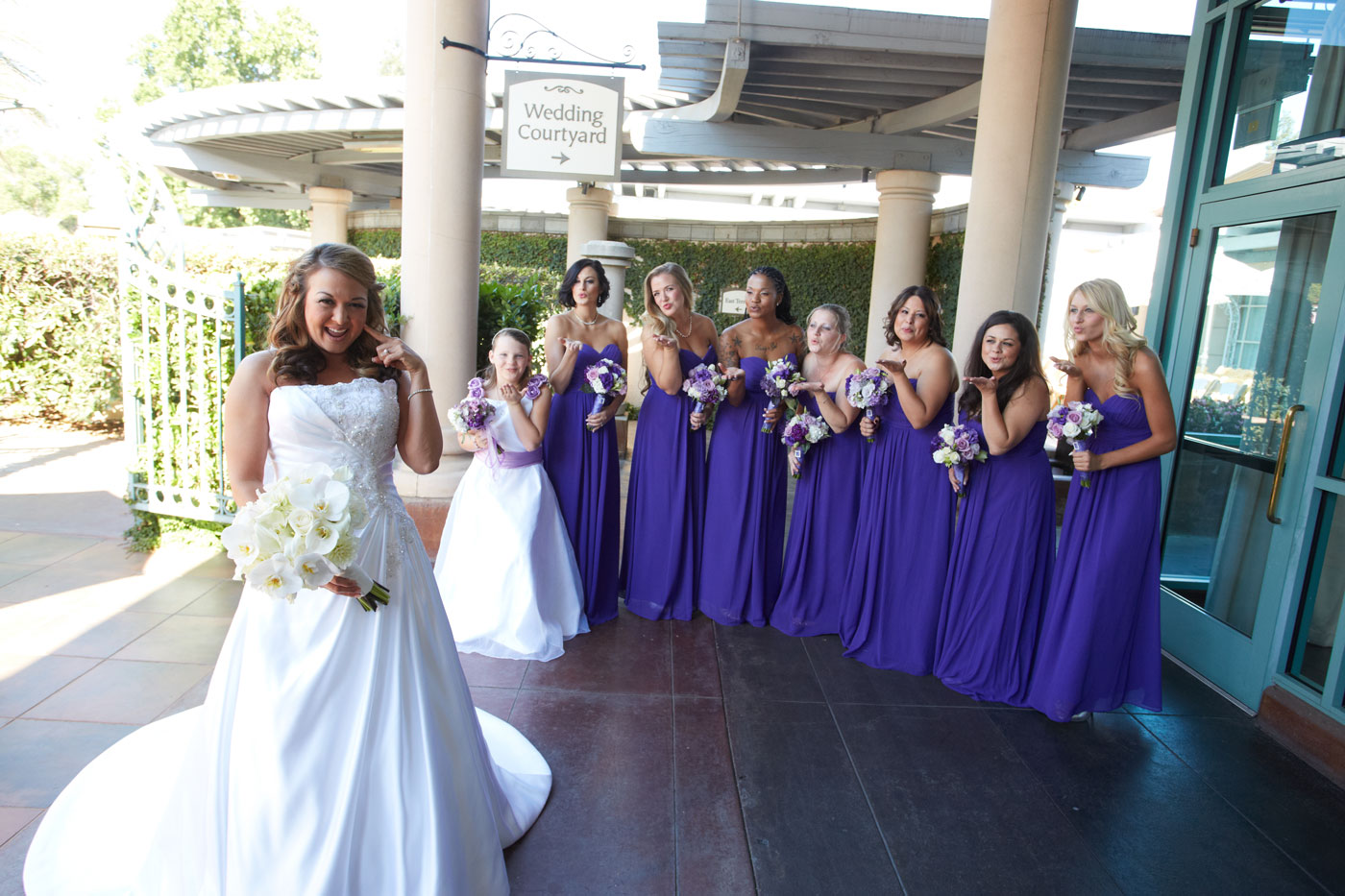 Eventually, Brandon decided to ask Jennifer over to his house for dinner. "I made this awful spaghetti." he says. "I didn't know any better!" Despite Brandon's lack of culinary prowess, Jennifer was still touched by the gesture. What's more, she'd seen how thoughtful and kindhearted Brandon could be to his friends and she knew she wouldn't get a second chance at a guy like him. "He was so sweet. His friends thought the world of him…everyone wants to be his best friend," Jennifer says. "I got the same feeling."
Soon they were dating, and with the solid foundation of a good friendship, it didn't take long before things became serious. "When you find someone that you can be that good of friends with, you know it's right," Brandon says. "We had feelings for each other and then we became friends that had feelings for each other; so we just wanted to spend all of our time together. That's hard to find."
In fact, Brandon and Jennifer spent so much time with each other that they were practically living together. After a year, they decided to make it official and moved in together. It was an important step for the couple. To have space and time to themselves was key as they began to discuss their future and the possibility of spending it together. Before long, they knew they wanted to be together forever. Still, they weren't in a hurry to head into marriage. It would be more than four years before they'd take that step.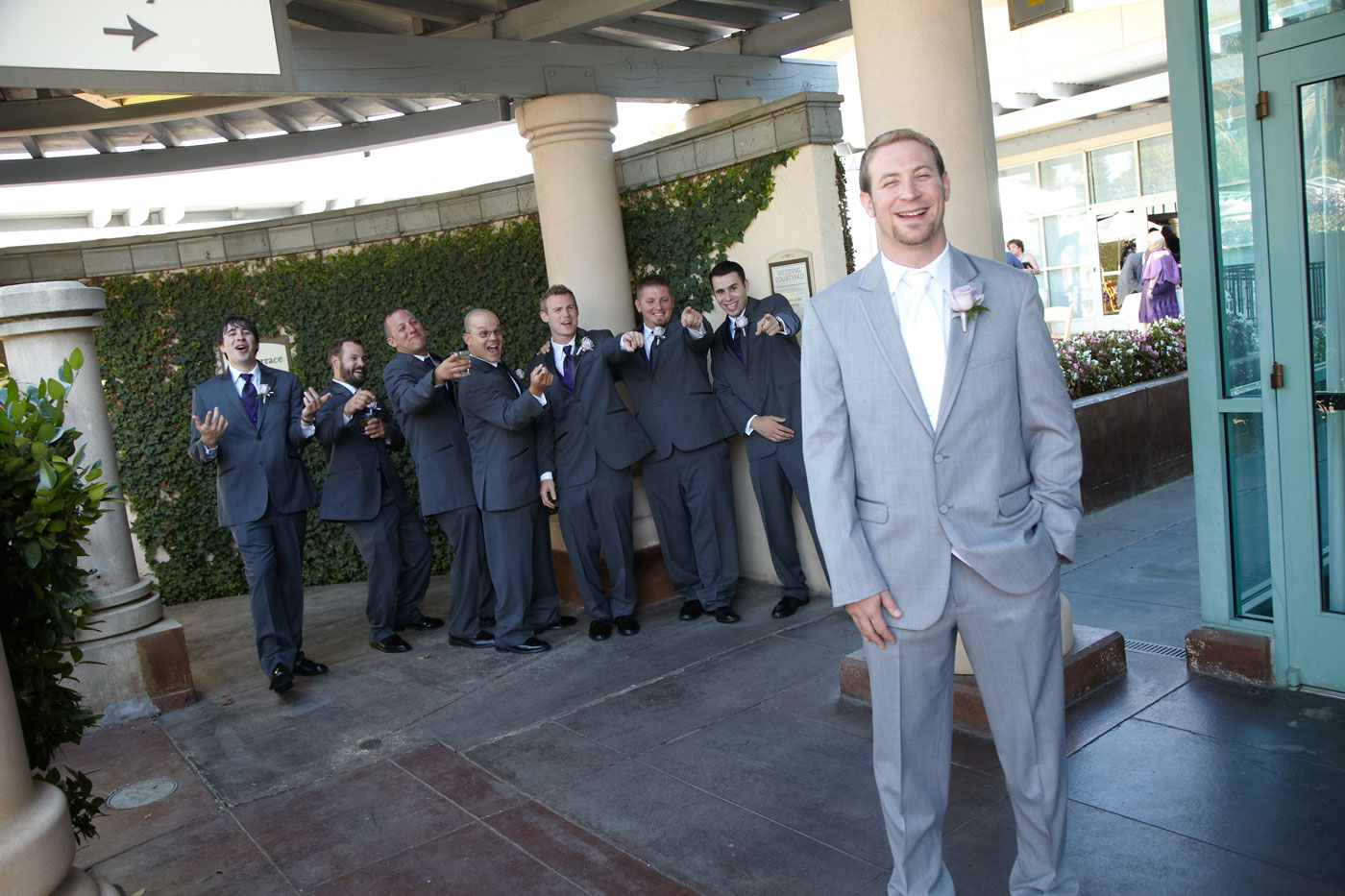 "We were enjoying taking each step at a time," Jennifer says of those days. "We just had fun being together…eating, going out, cooking. Brandon's a great cook now!"
Brandon agrees. "I never felt pressured by Jen to rush into things. I think more couples should take their time like that to get to know one another."
While Jennifer and Brandon were content to take things slowly, their parents had other plans. The couple had visited Brandon's family in Oregon shortly after they began dating. It was unusual for him to bring a girl home so quickly and they often wondered when the next step would come. Jennifer's parents were less subtle. Both loved Brandon, and her mom was especially eager to see them take the plunge.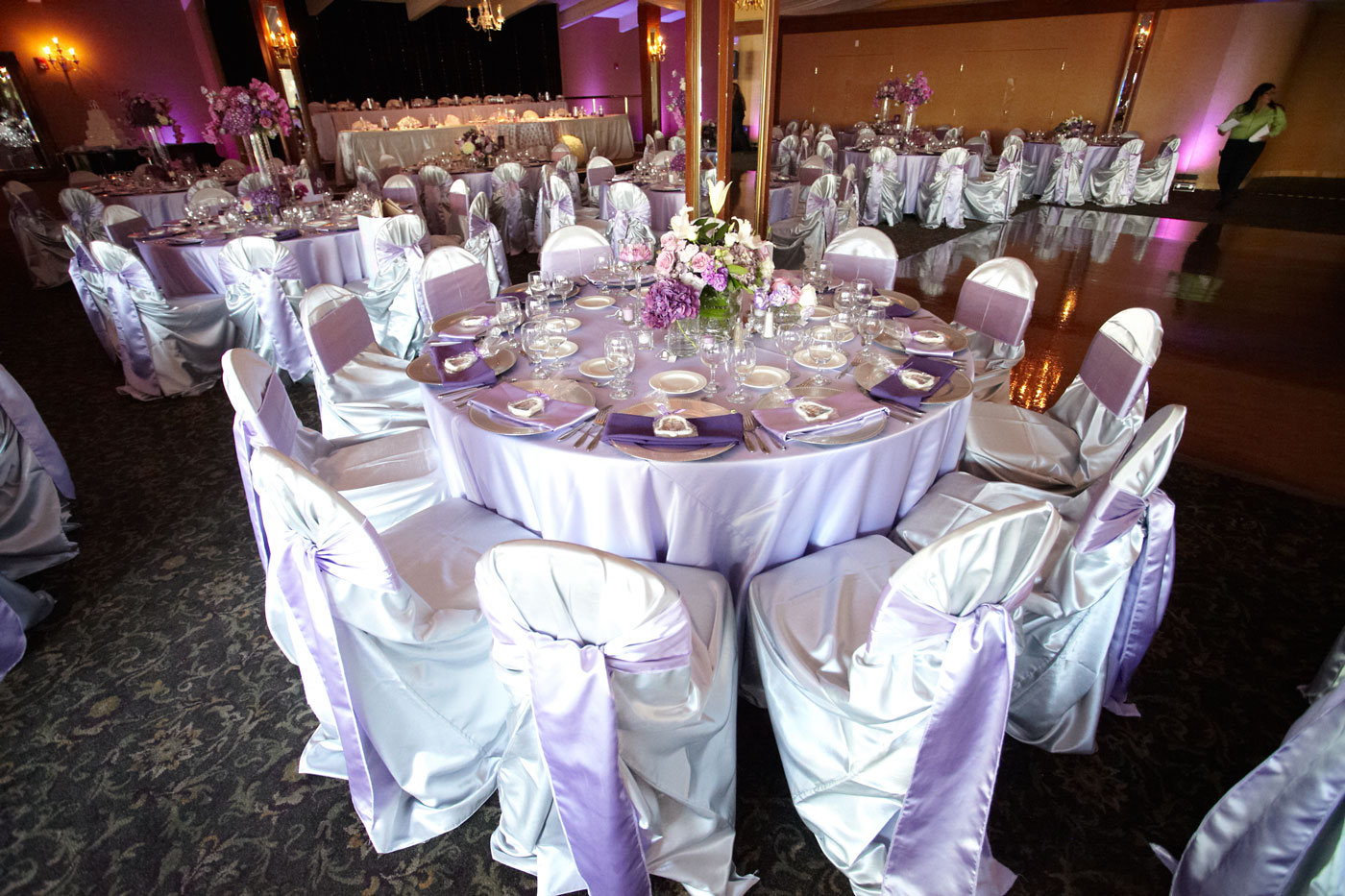 "I think my parents love him more than me," Jennifer jokes. "My mom had my grandmother's ring and she gave it to him. She knew he was the one."
Brandon did have the ring sized with the intention of proposing to Jennifer. Still, he made her wait. "I let several months pass; I didn't want it to be obvious," he says.
Finally, Brandon asked Jennifer's parents for permission to marry their daughter, which they happily gave. And, much to Brandon's surprise, they managed to contain their excitement and not spill the beans. A few weeks later, at a backyard barbecue, Brandon proposed to Jennifer in front of their friends. "It was perfect because all of our friends were already there to celebrate. She had no idea it was coming…I just took her into the middle of everyone and asked. All the girls were crying," Brandon smiles.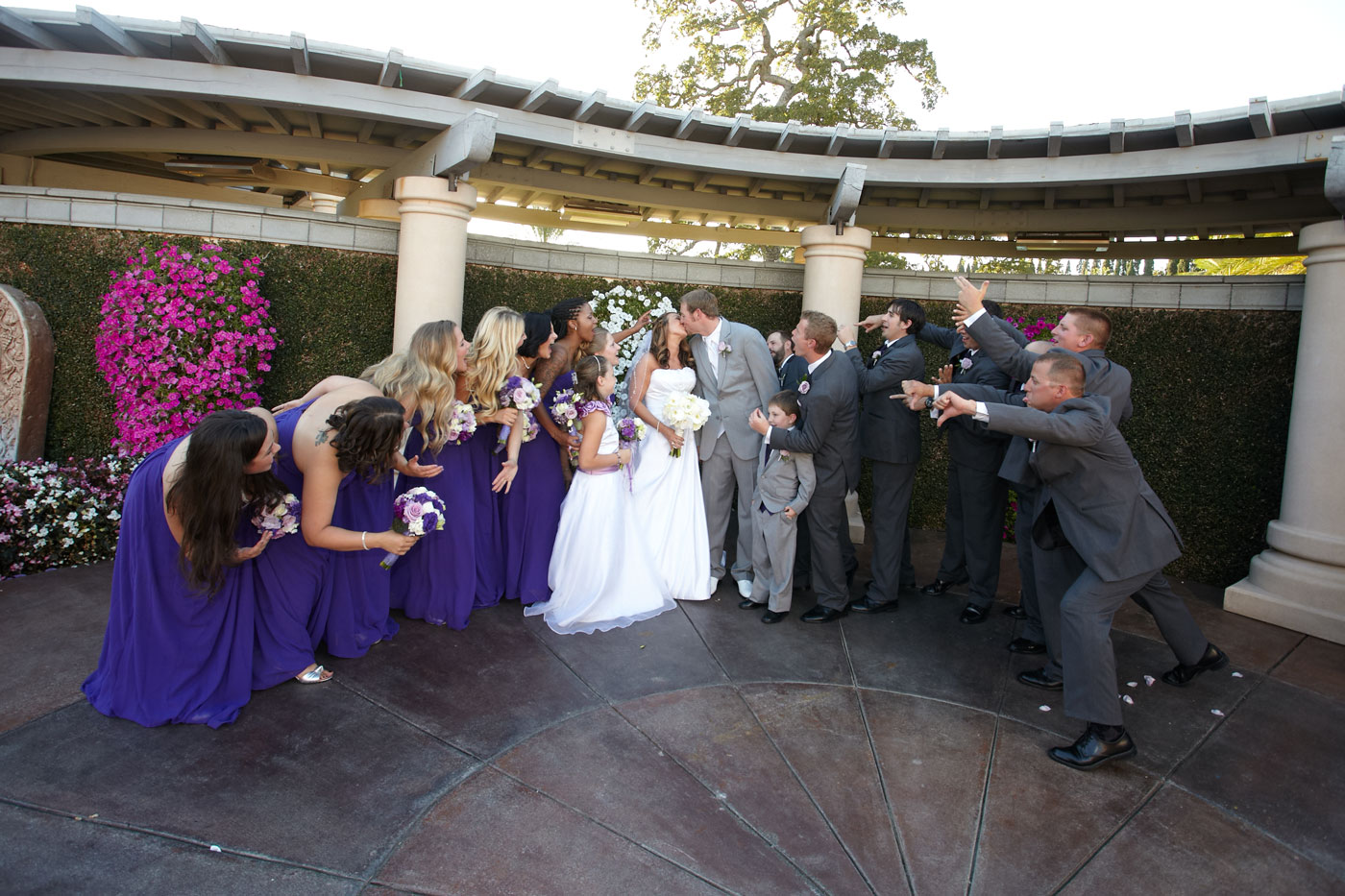 Finally engaged, the laid back couple didn't put off planning. "We couldn't help not plan right away with my Mom," Jennifer says. "She's been planning for years!"
There was little doubt where the couple would hold their special day. With the location set at Arden Hills, Jennifer and her mother worked to design an elegant celebration that honored their family heritage and represented the couple's unique personalities.
To represent Jennifer's Hawaiian background, the couple hired a hula dancer. During the ceremony, the dancer performed to the Hawaiian wedding song and during the reception she danced to a popular Hawaiian folk song that Jennifer's mother often sang to her when she was a child. And, because the bride is also half Japanese, they designed a sushi menu for the cocktail and appetizer hour.
"People are coming to celebrate you; they want to know you," Jennifer says of the special touches. "Personalize your wedding. Choose music that you love; if you want to write your own vows, do it; pick things that say something about yourself and your guests will love it."
On the morning of the big day, the bride and her bridesmaids primped and preened in the villa at Arden Hills, where they'd spent the night before the wedding. Later, the groom and his groomsmen joined the ladies and everyone took some pre-wedding photographs. Then, before 150 friends and family members, Jennifer and Brandon took their vows in an outdoor ceremony. The pastor, a family friend, performed the simple but touching ceremony.
Finally husband and wife, the newlyweds headed indoors for cocktails and appetizers before sitting down to dinner. After introductions of the bridal party, a delicious feast was served while Jennifer's father and the bridal party gave touching and heartwarming toasts.
Next came dancing and partying! The fun-loving couple treated their guests to a custom ice bar that featured a drink luge, with purple raspberry lemon drops shooting down into glasses for all to enjoy. After the couple shared their first dance, complete with custom choreography, the dance floor was packed with celebrating guests for the rest of the night.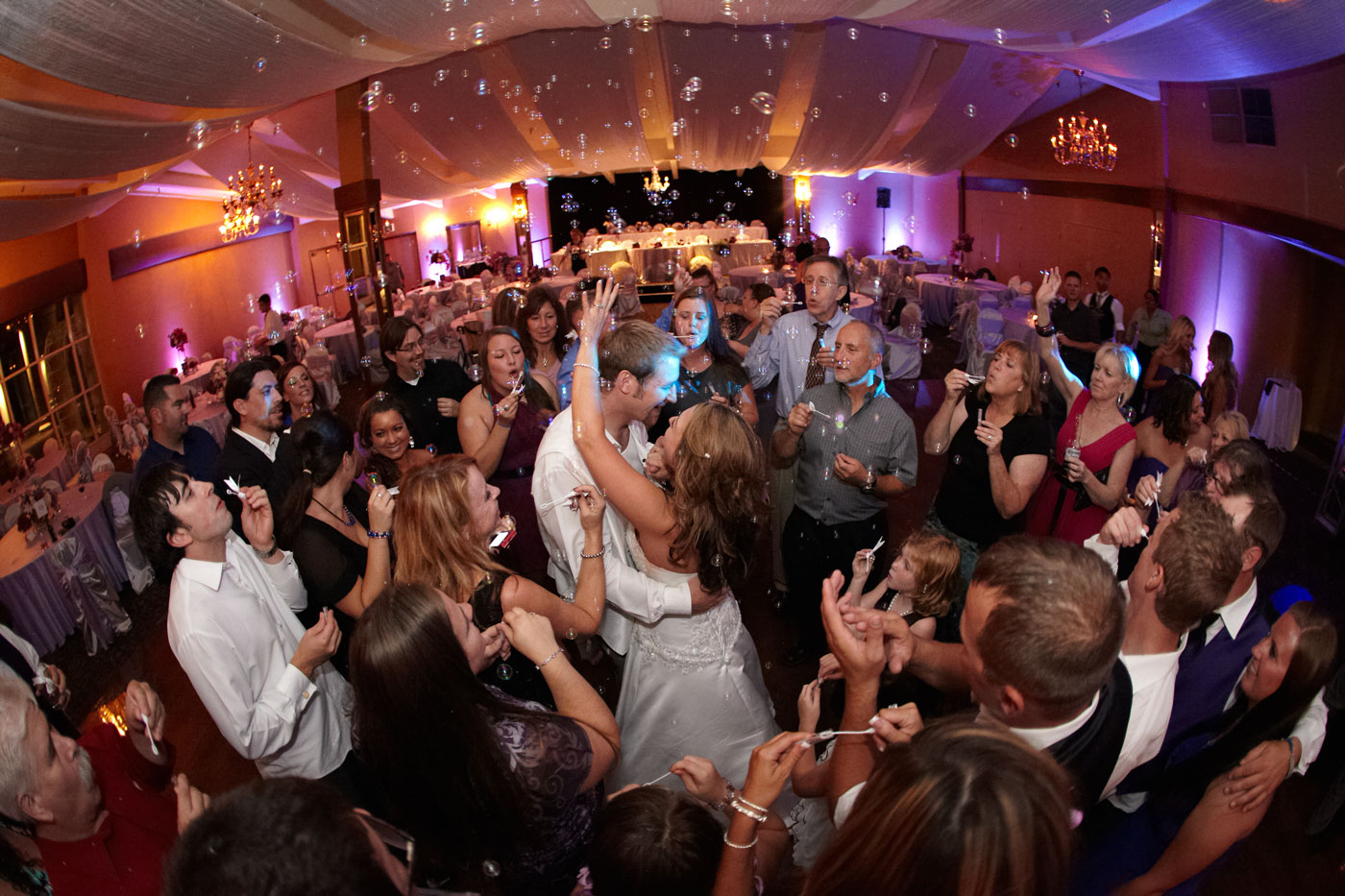 Before the night was through, Brandon and Jennifer served up one more tradition: a Hawaiian wedding send-off. Guests surrounded the newlyweds on the dance floor for one final song and blew a bubble blessing over them. "It was really magical," the bride recalls. "More than I could have ever hoped for."
While the wedding was spectacular, from the opulent flower arrangements to the stunning bejeweled four-tier cake and the dazzling fabric and crystals draped from the ceiling, Brandon and Jennifer are clear about what made the day most special: family.
"Our families are everything," Brandon says. "We have a special bond. Even though we don't all live together, when we see each other, it's special. It was really nice to have everyone there."
And, while it may have taken some time to arrive, the newlyweds are thrilled to be finally living their happily ever after. Because in their minds, there was never any doubt that they'd get there. The road to forever was a journey worth traveling – together.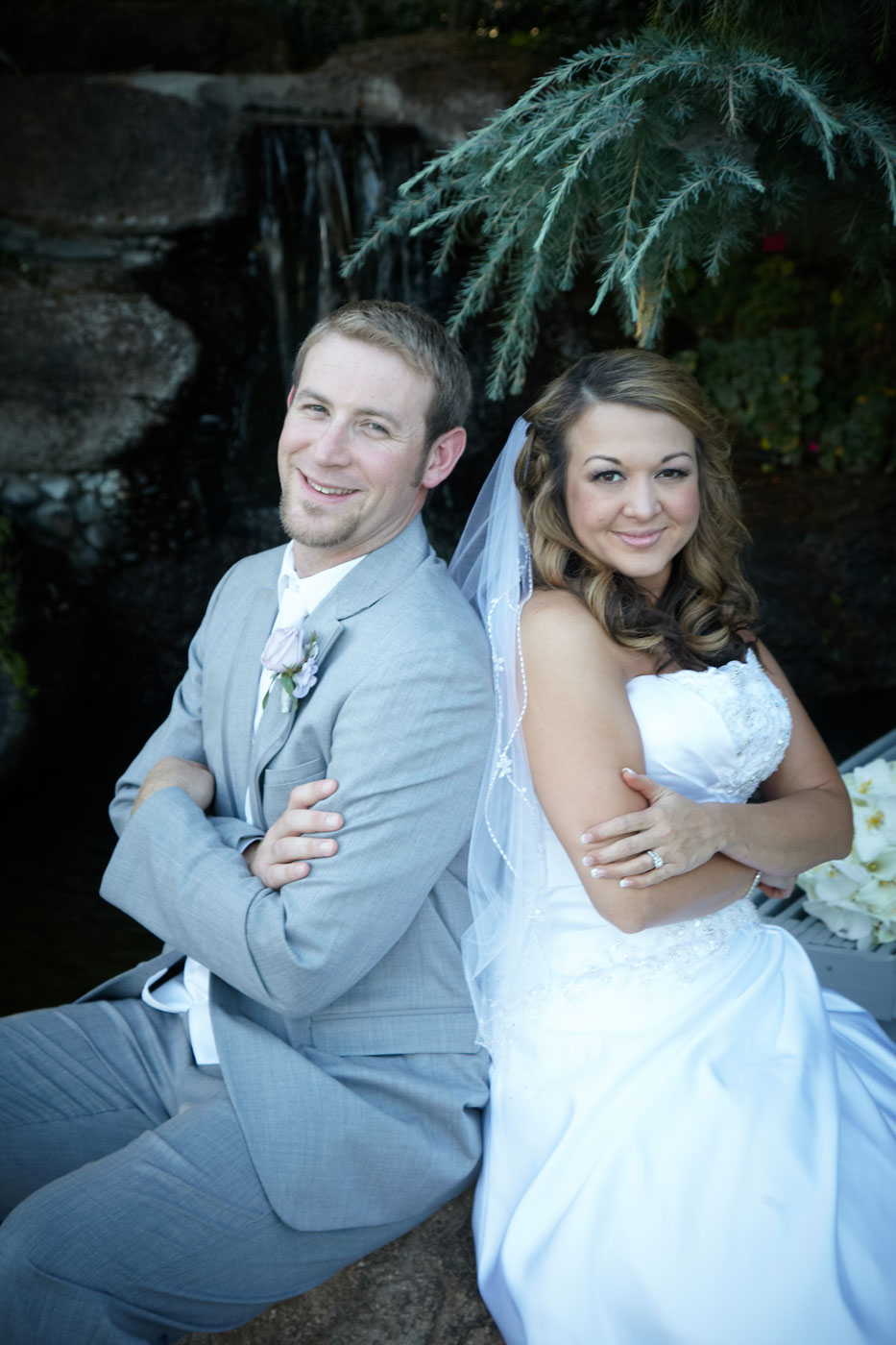 PHOTOS: Christopher Kight Photographers