What's the number one rule of dating in the office? Don't do it!
But, while conventional wisdom may frown upon the office romance, this couple found that ignoring the rules can lead to the best result possible – a family.
When Jim and Andrea first met, romance was the last thing on their minds. Andrea, a single mother, was busy with her two children and her career. Jim had just moved to California from his native Wisconsin and was still getting his bearings.
"Jim was really shy," Andrea remembers. "And I certainly wasn't looking for anything…I had no intentions of ever getting married." But as a friendship slowly began to form, so did a flirtation. "We'd joke and send flirty emails – but it wasn't anything serious…we were friends." recalls Andrea.
As they grew more comfortable with one another, Andrea and Jim began meeting outside of work for an occasional drink, dinner, or casual get-together. They often spent hours talking and soon found a deeper relationship forming. While they continued to date other people, they were beginning to find that they really preferred the company of one another. At one point, Andrea even stood up a blind date, unable to pull herself away from an after hours conversation with Jim in the office parking lot. The chemistry between them was obvious, but the couple didn't act upon their attraction. "I'd always thought Andrea was cute, but I knew she wasn't available and I didn't want to ruin our friendship," explains Jim.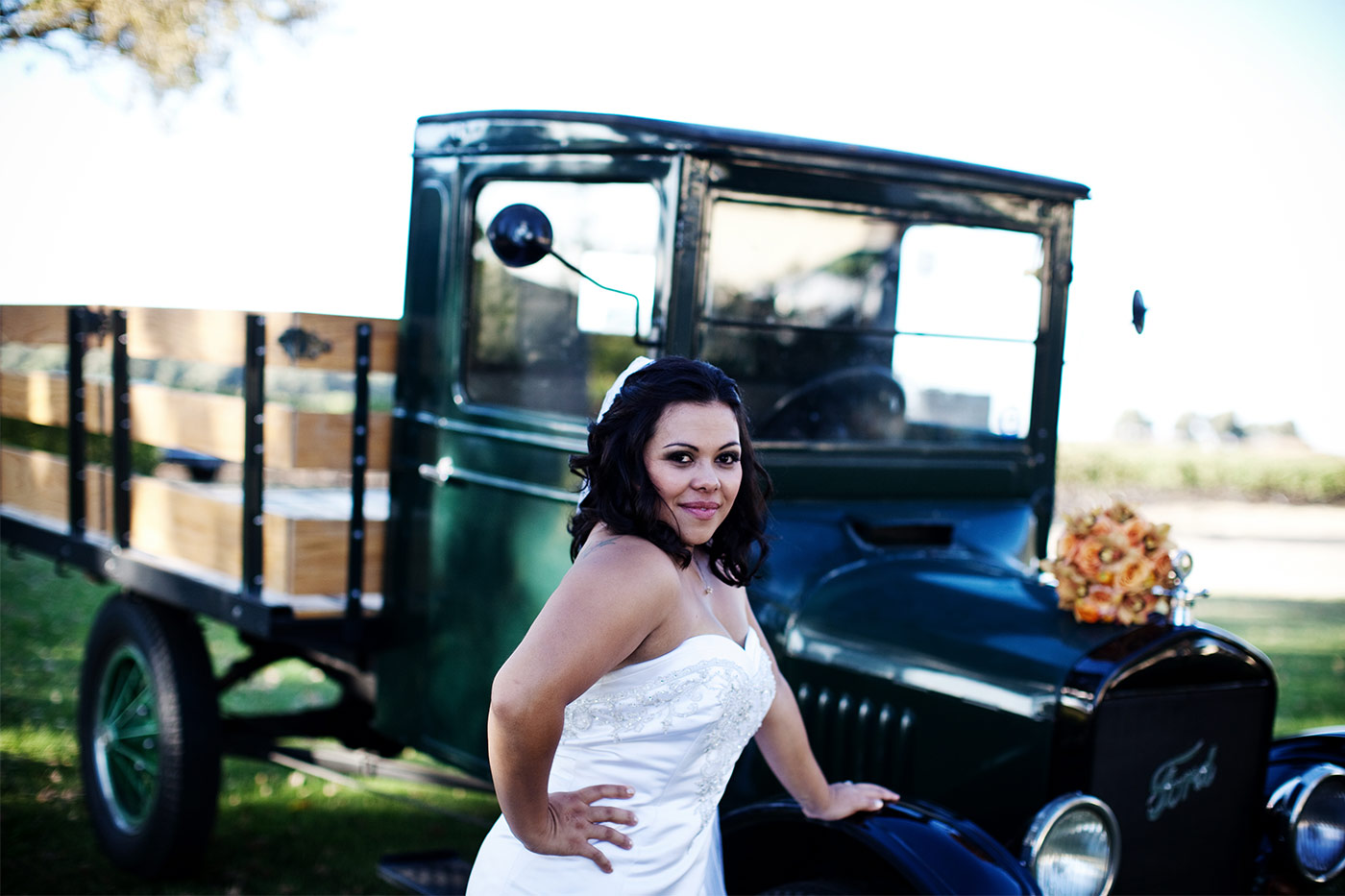 Eventually, the couple could no longer ignore their growing feelings. "I remember Jim was talking about a girl that he was going to meet and I was just sitting in my chair seething," says Andrea. "I was thinking, 'Great – I'll have to pretend to like her and I know won't like her'; that's when I knew." Unsure how to make the jump from flirty friends to something more, Andrea confessed to a girlfriend one evening that she had feelings for Jim. Her friend encouraged her to give the relationship a try, but Andrea remained uncertain about making the first move. So, her friend offered to bring the subject up herself.
"Later at dinner she and her boyfriend just said to us, 'Why aren't you guys dating?'" Andrea says. "We laughed at the time, but it definitely got that conversation going," Jim remembers. That same evening, in the restaurant parking lot, Andrea and Jim returned to the question so casually posed by their friends. They admitted their feelings for one another and shared their first kiss. "That was it. We were just together after that," Andrea says.
After such a long friendship, the couple's romance blossomed fairly quickly. Things went from flirty to serious almost overnight. "I already knew I liked her; I knew everything about her," explains Jim. "Besides, I knew I didn't want to just try it out with Andrea, I knew I wanted to be with her – especially with the kids, I knew I needed to be committed." But, in spite of their solid commitment, the relationship didn't get off to an easy start. Andrea's children were initially unsure of Jim and it took time for them to accept him. There were more than a few arguments and scuffles as everyone adjusted to the new relationship. What's more, their romance was still a secret at work that was becoming more and more difficult to hide.
"It wasn't just that we had to hide our feelings, it became logistically difficult," Andrea recalls. "During one winter storm at my house in Placerville, Jim had to call into work and say he was snowed in…Everyone was like, 'How does Jim get snowed in when he lives in Carmichael?' We couldn't hide anymore after that; people figured it out."
Yet, through it all, Jim and Andrea grew closer. Once reserved about the prospect of marriage, Andrea quickly realized that Jim's honesty, integrity, and quiet generosity made him the kind of man that she couldn't let go. And Jim found himself drawn to Andrea's energy, his laid-back, easygoing temperament serving as a perfect match to her fiery intensity.
"It's been said that Jim is the calm to my storm," Andrea says. With a smile, Jim nods in agreement. "I like it that way… I like the excitement of not knowing what's coming next."
Soon after going public with their relationship, Jim moved in with Andrea and her children. For the couple, it was a defining moment. "When Jim came into the house, it got so much more fun," recalls Andrea. "The house became a home. Before that, we were just all buddies. But when Jim came in, we became a family."
Everyone, from the kids to their extended family, felt the transformation. Jim soon became an important part of Andrea's children's lives, not just her own. And Andrea's parents and siblings noticed a change, too – seeing how close she was with Jim and how easily he fit into her extended family. Likewise, Jim's family realized that he had settled west permanently, finding a new home with Andrea. To seal the deal, he brought Andrea home to Wisconsin to meet his family. "That was a big step; I'd never brought anyone home before," Jim says.
As it turned out, an even bigger step was just around the corner. With everything going right for Andrea, Jim, and the children, the couple knew it was time to make it official. So, on Jim's birthday, the couple went out to go and look at rings on their lunch break. They didn't make the purchase together, but after Andrea left the store to return to work, she was anxiously hoping that Jim would finalize the details on her dream ring.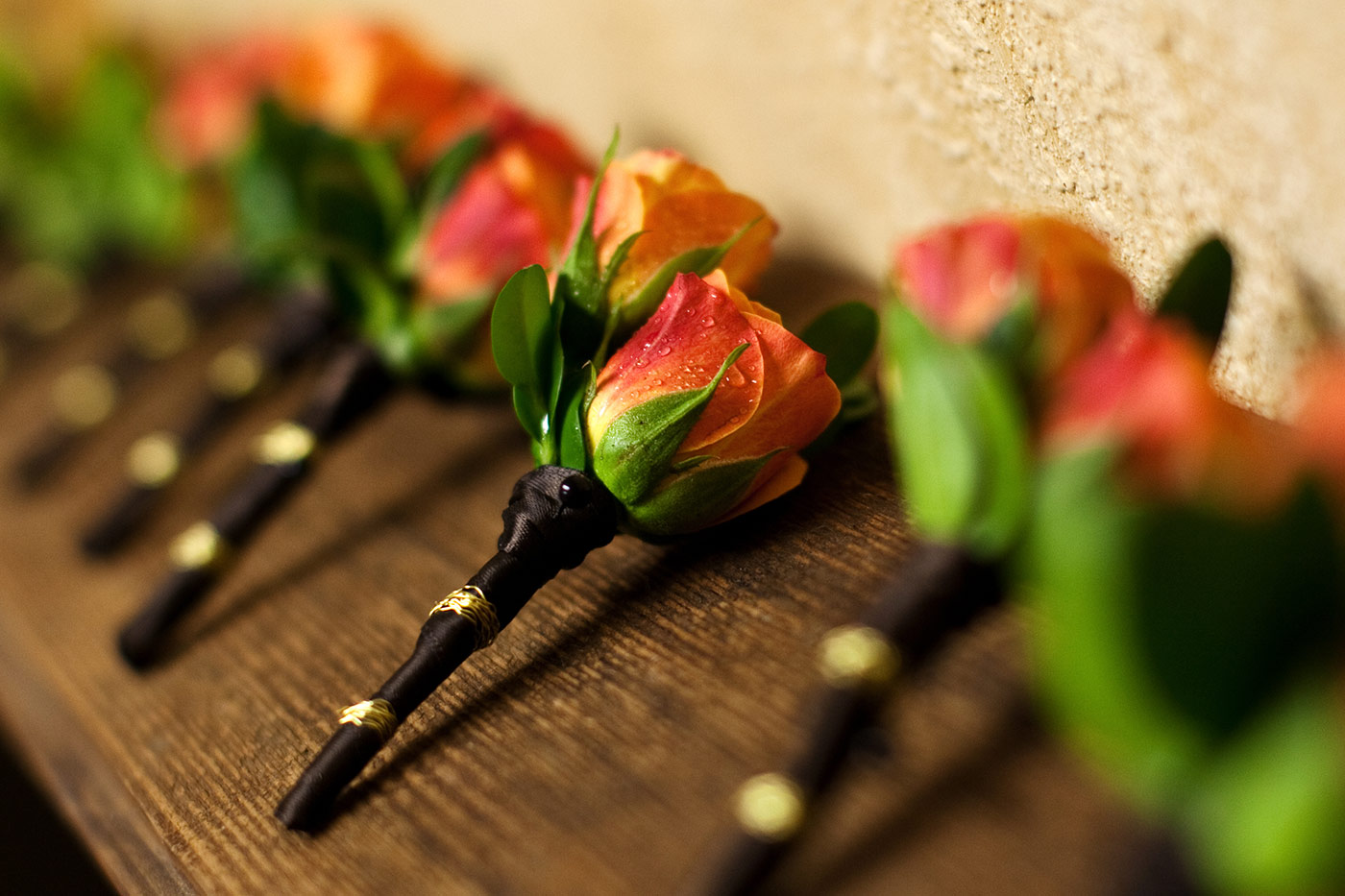 "Jim had taken the rest of the afternoon off for his birthday, but I had to go back to work…I was a nervous wreck wondering if he'd bought the ring and when he was going to actually propose!" Andrea laughs. "That was the longest afternoon of my life."
Meanwhile, Jim did purchase Andrea's engagement ring. And, after calling her father to ask for his blessing, he headed home to plan the proposal. Jim knew that Andrea would be anxious for him to pop the question, so he didn't plan on waiting too long. But when Andrea surprised him by arriving home from work early, his hopes of putting together a romantic proposal were dashed.
"She showed up early and I didn't have anything, no plan…but even without it, I still knew the moment was right," Jim remembers.
Jim decided to make the proposal a family affair. While Andrea was outside with her Mom, he showed the kids the ring that he had purchased and shared his plans with them. He instructed them to hide in the dining room once their mother came inside, to wait for the big moment. Once Andrea came in, Jim took her into the family kitchen. There, with the kids peeking around the corner and watching in delight, Jim dropped to one knee and asked Andrea to be his wife.
"We were so excited; we were already a family, but now it was going to be official," said Andrea.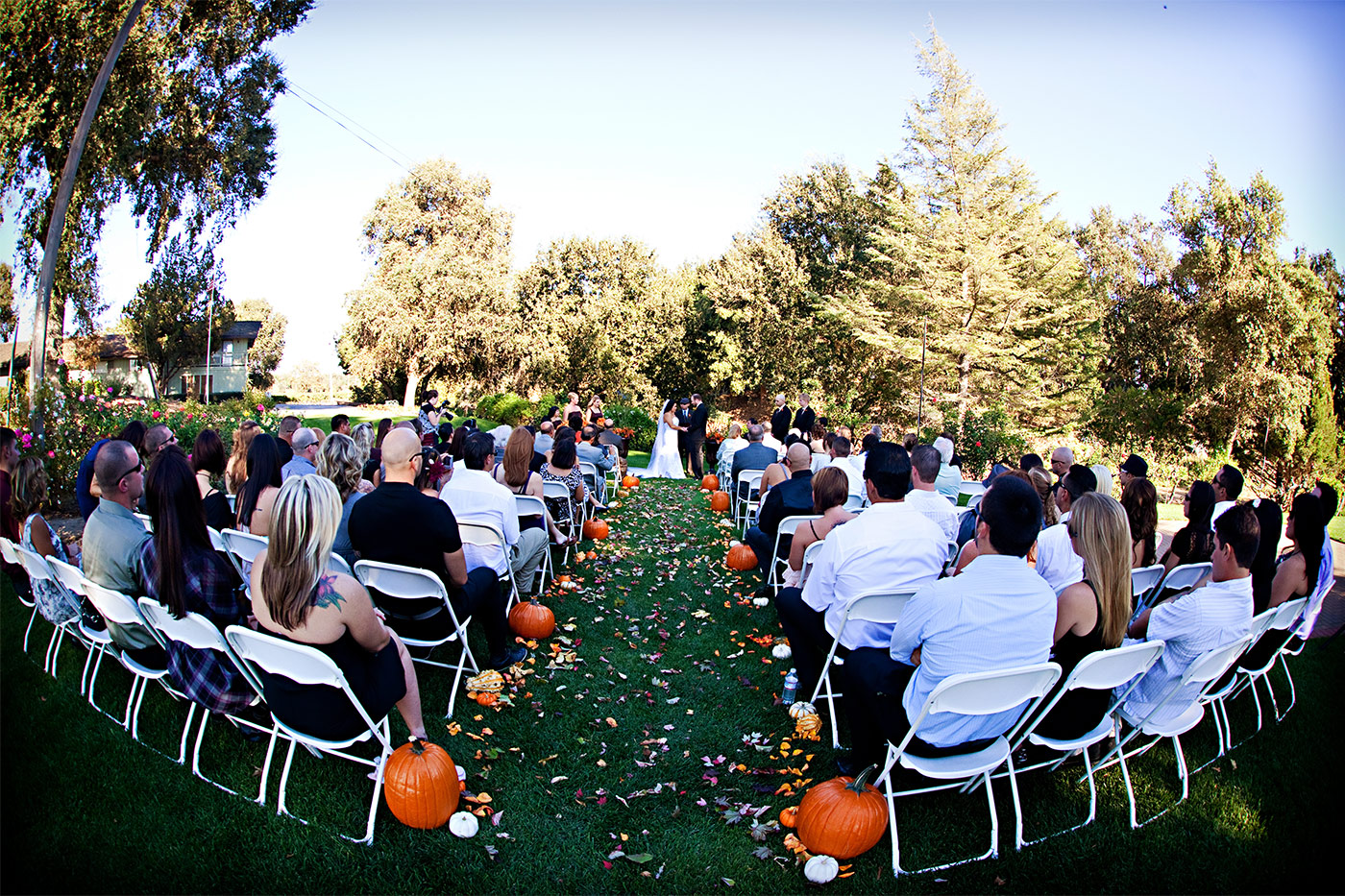 The following fall, 100 guests gathered to celebrate the union of not only Andrea and Jim, but the formation of their family. In keeping with the family-first feel, Andrea's brother performed the ceremony and her son and daughter served as attendants. In a touching tribute to how their relationship had grown and strengthened, Andrea's daughter insisted on having a Daddy-daughter dance with Jim.
"That was a pretty big deal, especially considering when we first met she wanted to ship me off to China in a crate!" Jim laughs.
While their path to happily ever after may not have been traditional, Jim and Andrea wouldn't have it any other way. "People often ask me, 'Oh, don't you wish you had met each other years ago?' And I always say 'no'. I wouldn't have known what I had in him," says Andrea.
The timing and the circumstances suit Jim as well. "I got an instant family with Andrea," he says. "I guess you could say it was a risk when we started dating, but I didn't think of it that way…By the time we started dating I already knew we were going to be together…We just fit."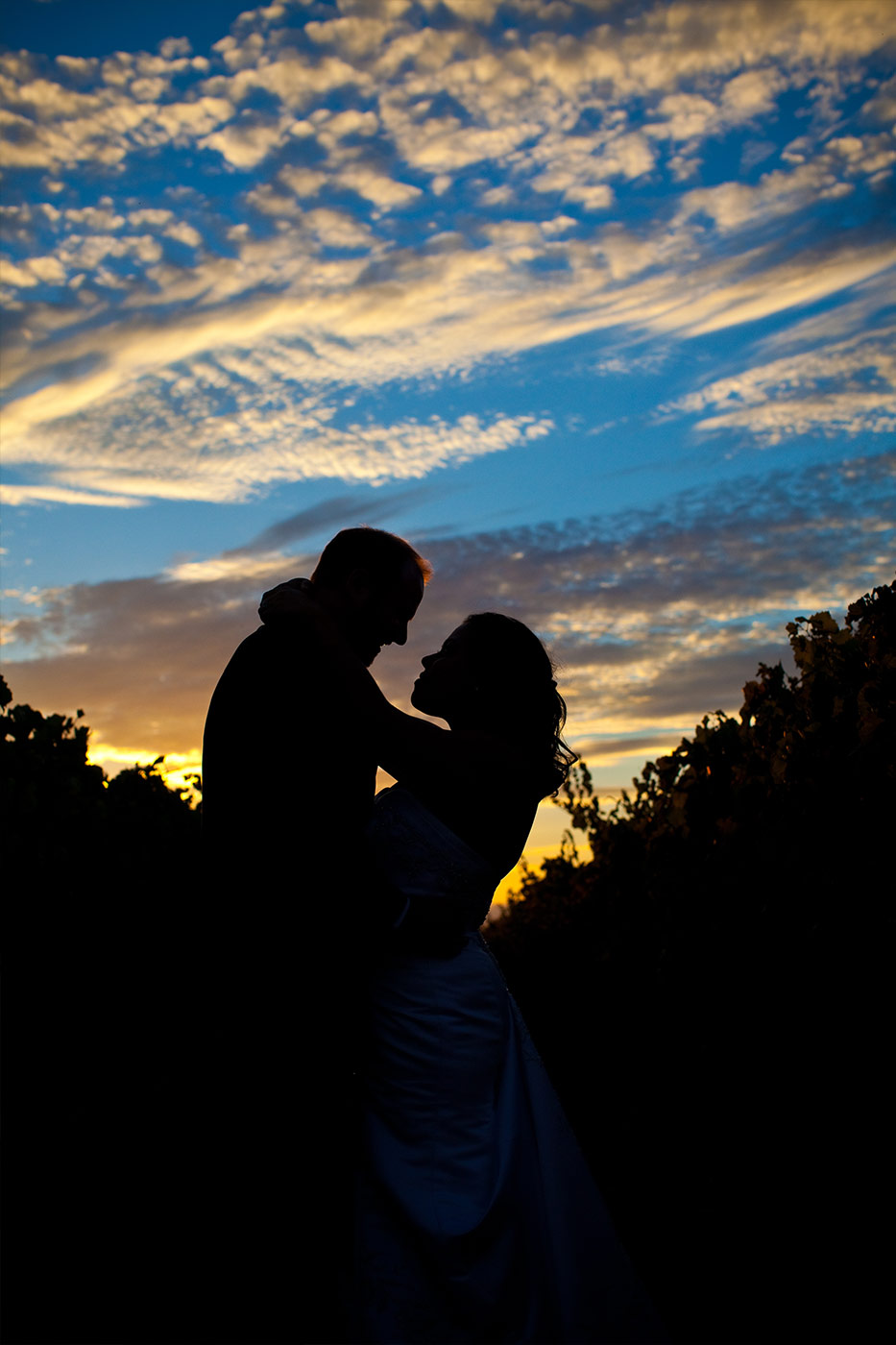 Photos by Jacqueline Photography