Cara and Patrick will be the first to tell you that they hate clichés.
Love at first sight; destined to be – they'd rather describe their love with terms rooted in reality than throw around lofty platitudes. Still, when you meet them, it's hard not to get caught up in romantic exaggerations. After all, they're just so in love.
They have the warmth of newlyweds, with the ease of a couple who has spent a lifetime together. There's no doubt that the spark is still fresh, but it's so natural and effortless that neither can really put their finger on exactly what makes it so magical. It just simply is. And, to hear them tell the story of their romance – it always has been.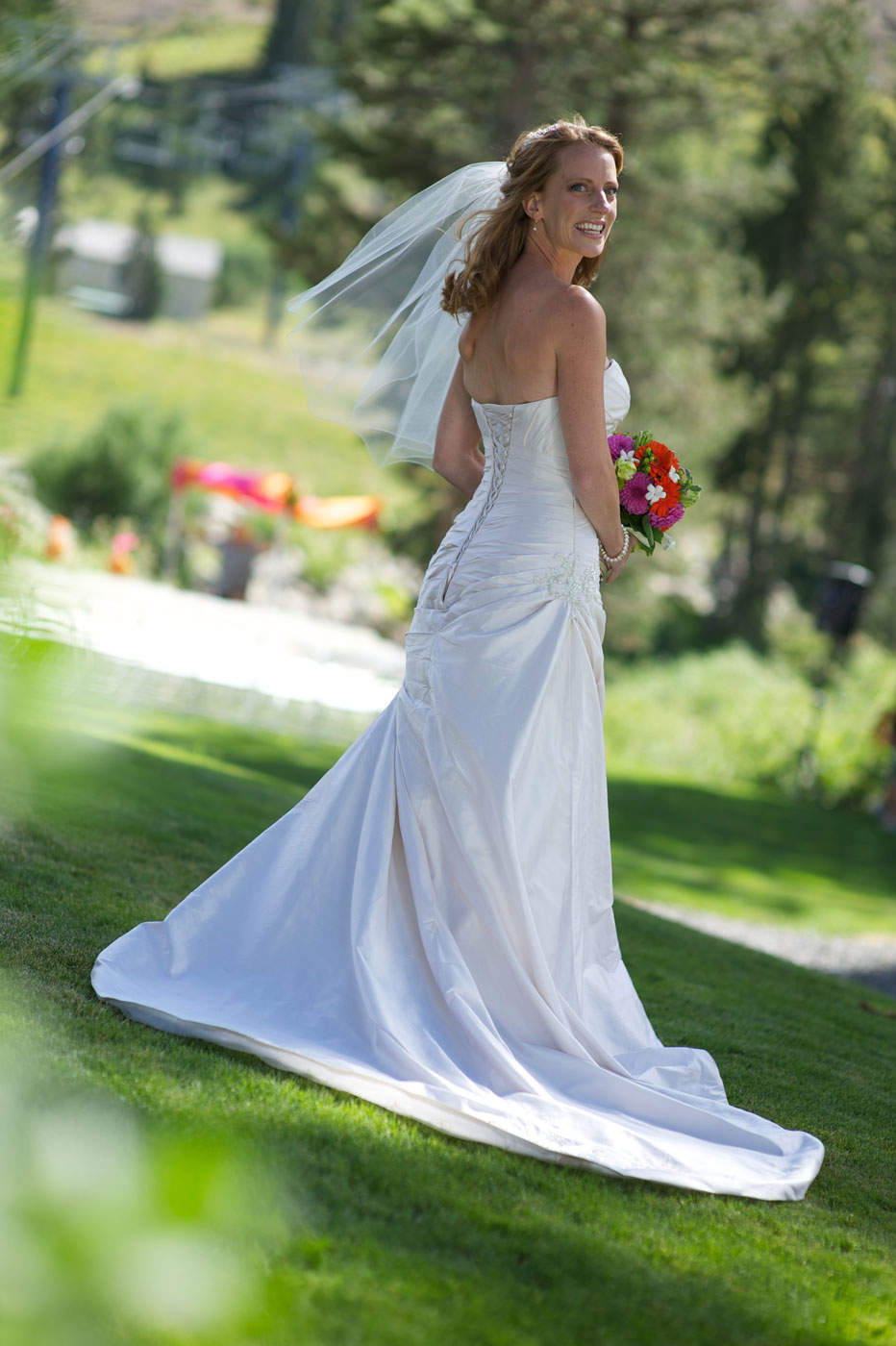 The couple met nearly a decade ago, when Cara was attending UC Davis and Patrick was working as a firefighter. Cara's roommate had a crush on Patrick's roommate and when the two set up a barbecue date, Cara and Patrick were supposed to just be along for the ride. "He needed a wingman, but I ended up with the date," Patrick recalls.
After hanging out together at the barbecue, Patrick asked Cara if he could see her again. Immediately, she accepted.
After one date, Cara and Patrick were practically inseparable. In fact, things went so smoothly that when Cara headed to Italy for a semester, Patrick came to visit her in Italy for Valentine's Day. They spent ten days together sight seeing. But when it came time to say goodbye, they began to realize how serious their feelings were. "We had such a great time," Cara recalls. "I didn't want him to leave. As great as Italy was, it was even better with Patrick there."
When Cara returned to Davis, the sentiment hadn't faded at all. In fact, it had grown stronger. "We missed each other so much; I don't think we realized we were that close until we were apart," she says.
Happy to be back together, Cara and Patrick spent their days enjoying shared passions – from hiking to bike riding to rock climbing. Day by day, they grew closer and more in love. But as Cara's graduation approached, they'd be facing another challenge. Cara had planned to attend graduate school to study neuroscience, and her priority schools weren't in Davis. When she was accepted to a program in San Francisco, Patrick encouraged her to go, despite the fact that it would mean five years apart. "That's one of the things I love most about Patrick; he's so supportive," Cara says. "He's so strong and he always pushed me to keep going, even when I didn't want to."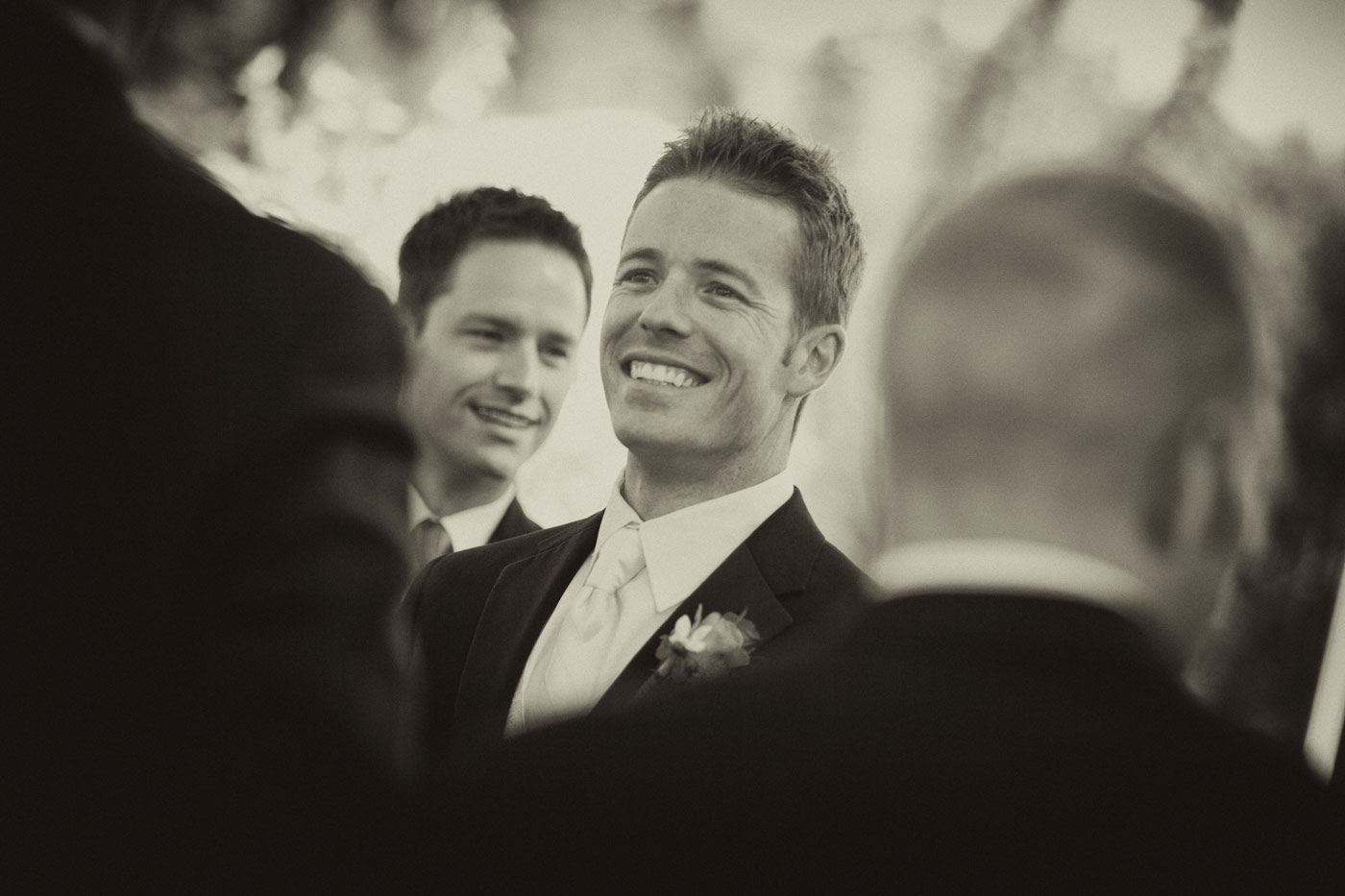 Patrick's unwavering support was more than mental cheerleading; it was the foundation that kept Cara – and their relationship – going. "There were some really hard times," Cara explains. "Grad school is hard by itself, but to be apart from someone you love and in grad school – that was really hard. It was very stressful." And, while the couple had discussed their plans for the future before, the stress had a way of bringing up the conversation with a greater sense of urgency. "It was whenever I'd get stressed that the marriage conversation came up," Cara laughs. "I'd always say, 'you're going to marry me right?' It was silly, but when you're working so hard – you just want to know that it's for something and it's going somewhere."
For Patrick, there was no doubt it was going somewhere. Still, he knew that Cara needed to focus on her studies without the distraction of living together or planning a wedding. So, despite the hardships, he continued to push Cara to complete her studies – and to stay in San Francisco.
Finally, after four long years of research, Cara was ready to work on her thesis. Seeing how much she missed Patrick, her thesis advisor agreed to let her move back to Sacramento to complete her writing. The couple eagerly moved into a home that Patrick had recently purchased and set about decorating and settling in. For Cara, the balance between home, work, and relationship was finally in sync. Still, she didn't want the status quo to get too comfortable. "I told Patrick he had a year to propose; I didn't want to live together for a long time without being engaged," she said. "The funny thing was when his Mom found out, she said 'he's going to push it 'till the end'…and he did!"
Finally, eleven months after they moved in together and eight years after they first met, Patrick surprised Cara with a diamond ring. True to their style, the proposal was sweet, genuine, and completely free of any overdone trappings that sometimes overwhelm a moment.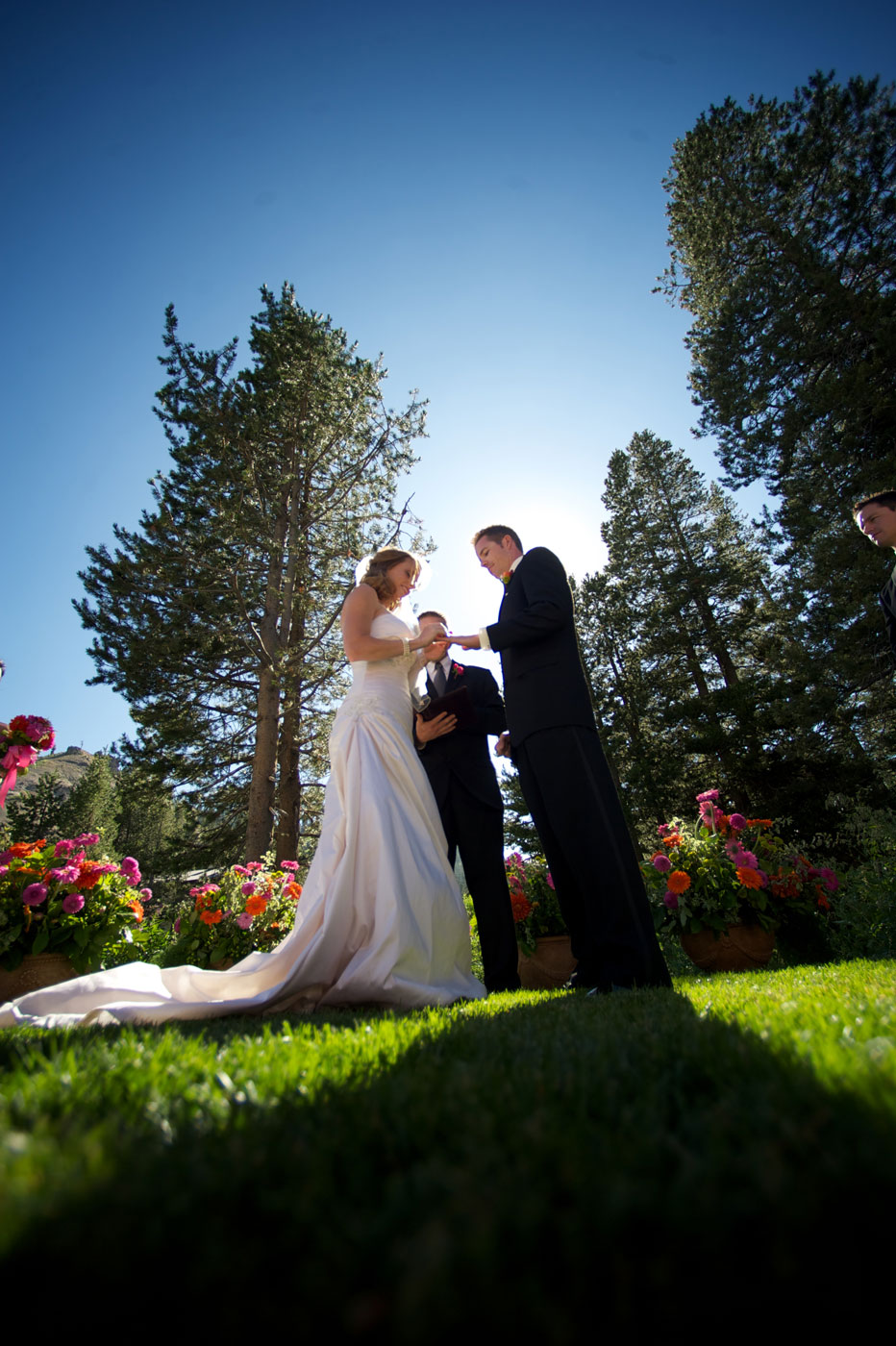 "We were just at home, getting ready for bed," Cara remembers. "He was sitting on the bed looking a little nervous and when I walked by he just said, 'I love you.' I think I said something like, 'that's sweet' and kept walking. So he had to grab me and stop me." There, unexpectedly, Patrick asked Cara to be his wife. "He said, 'I'm sorry I made you wait so long, but will you marry me?' I was so surprised…it was perfect."
The couple began planning their wedding immediately. They started with two simple principles: First, the wedding had to be outdoors and second, if it wasn't fun, they weren't doing it. "We really wanted our wedding to be fun. We're anti-cliché, we didn't want all that tradition of the bouquet toss, garter, or a cake…we just wanted to do things our way," Patrick says.
With the help of their wedding planner, Patrick and Cara began exploring outdoor options for their summer affair. Because so many of their guests would be traveling to the region from out of town, the bride and groom wanted to make their wedding a destination that could be enjoyed for a whole weekend, making Lake Tahoe the perfect choice.
Cara and Patrick said their vows on a grassy lawn surrounded by wildflowers and towering pines. A string quartet quietly played in the background, performing classical compilations of rock music. The ceremony was simple and heartfelt, comprised of vows that the couple put together themselves. After the brief ceremony, Cara and Patrick were pronounced man and wife by a longtime friend of the groom.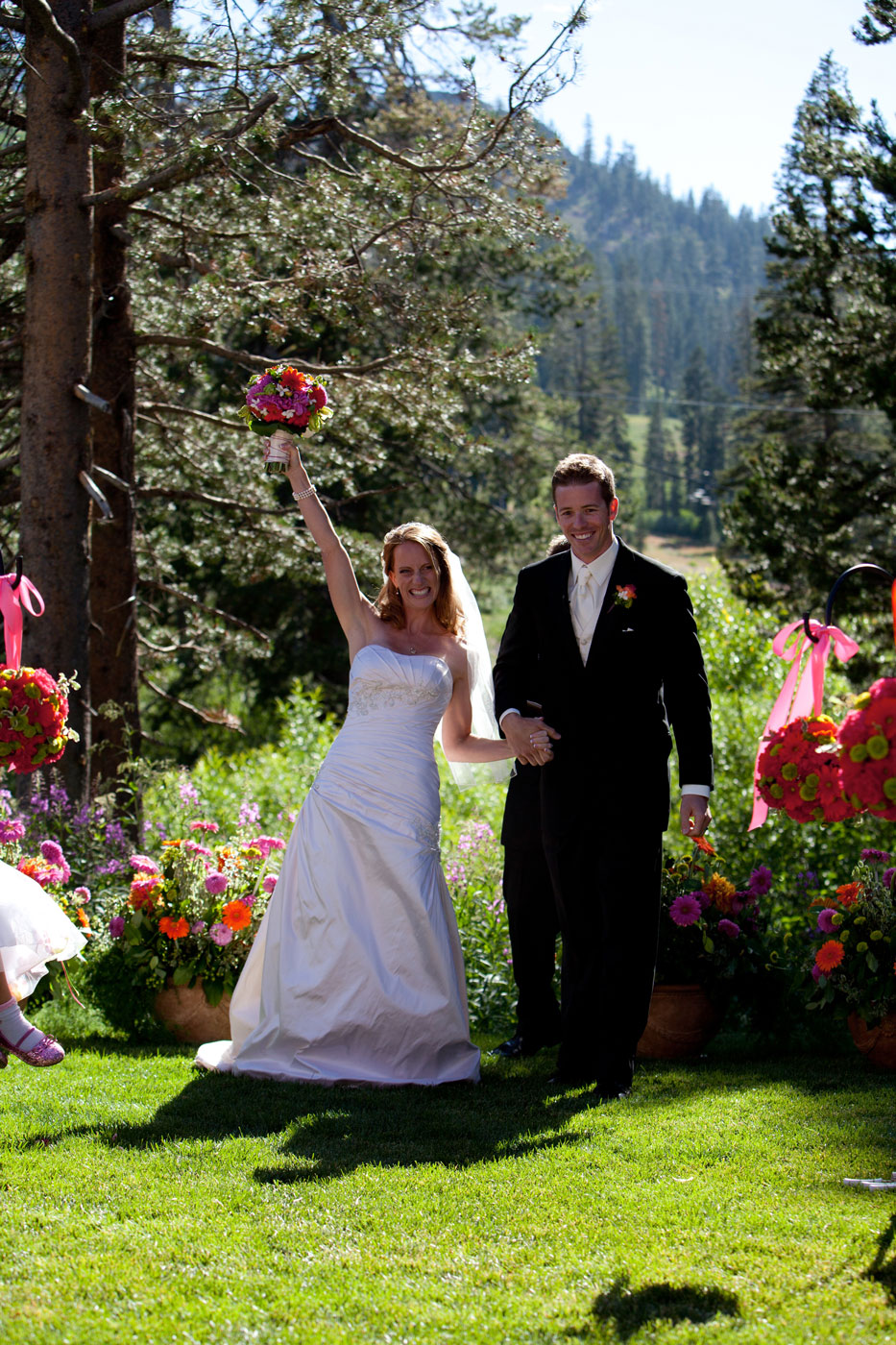 After saying "I do", the newlyweds were free to enjoy their mountain-top cocktail hour with their guests. "That was one of the most special parts of the day," Cara remembers. "The lift ride to the top of the mountain was so beautiful and peaceful; it was a wonderful chance to be alone together and soak in the moment."
At the top of the mountain, the couple and their guests sipped wine and enjoyed appetizers while watching the sun set on the beautiful scenery below. Next, guests were treated to a buffet dinner under the stars back at the ski lodge.
To save on costs, Cara let Mother Nature be her decorator-in-chief. To accent Tahoe's beauty, she worked with her florist to design simple, colorful pomanders of gerbera daisies, which served double duty as both aisle décor and centerpieces at the reception. Colorful ribbons were woven into table runners and accents for the head table. "We used a lot of ribbon and fabric," Cara says. "It's a great way to add color without a lot of money…plus it's really unique and different, which we loved!"
And, while they chose to forgo most of the traditional wedding customs, like the bouquet toss and the garter toss, when it came time to toast – the bride and groom were all ears, albeit with a twist. Instead of raising flutes of champagne, pints of Guinness were hoisted. They also swapped the wedding cake for a sweeter option – a dessert table comprised of assorted treats and delights handmade by the bride's best friends.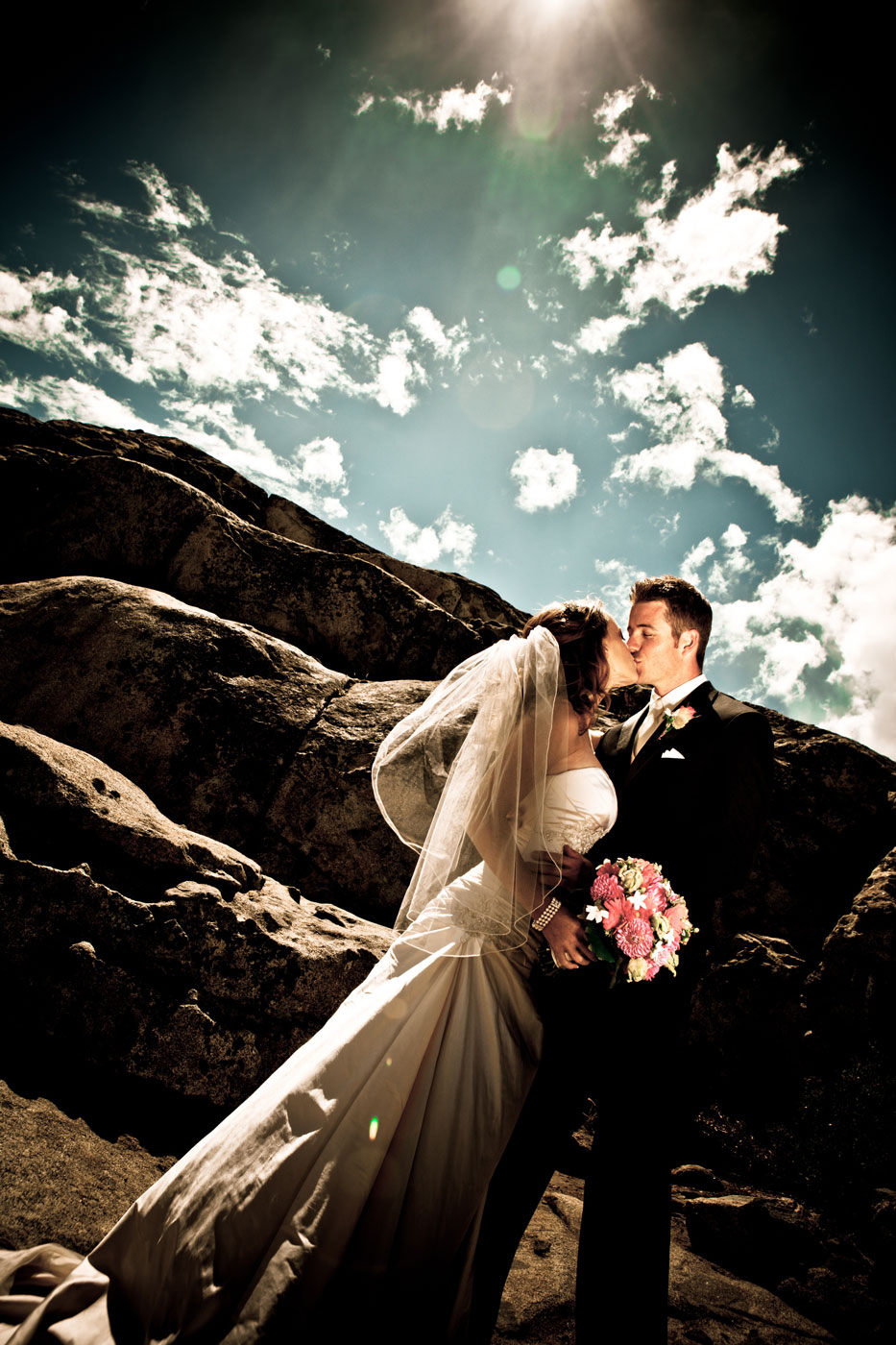 "It was amazing and so much more personal," Cara says. "One of my friends made my favorite cookies, another made candies. Someone even made homemade marshmallows and once the sun went down we lit a fire in the fire pit and made s'mores."
Instead of the usual wedding favors, the bride and groom decided to make a donation to the Okizu Foundation, a charity that operates a camp for children with cancer and their families. It was a cause near to Patrick's heart, since his sister had suffered from leukemia as a child and they had both attended the camp as youngsters.
As it turned out, no one missed the classic wedding customs amidst all the fun of Cara and Patrick's special day. And what the wedding may have lacked in traditional rituals, it more than made up in sincerity, heart, and personal touches – which was exactly what the bride and groom had always wanted.
"It wasn't that we needed to be different, it was just that some of the more traditional elements of a wedding didn't mean something to us," explains Cara. "Something old and something borrowed didn't mean anything to me…but his family gave me a bracelet that was his grandmother's and I wore it along with a locket from my Dad. That was really special – that meant something. We had plenty of ties to family; we just did it our way." Patrick agrees. "It's your wedding, so why let what others expect influence it? You know best."
And through it all, the bride and groom never lost sight of what mattered most – each other. "A wedding isn't about the details, it's about a marriage," says Cara. "You don't have to obsess over every single detail; you can get lost in the weeds and miss the moments that are most important with the people you love."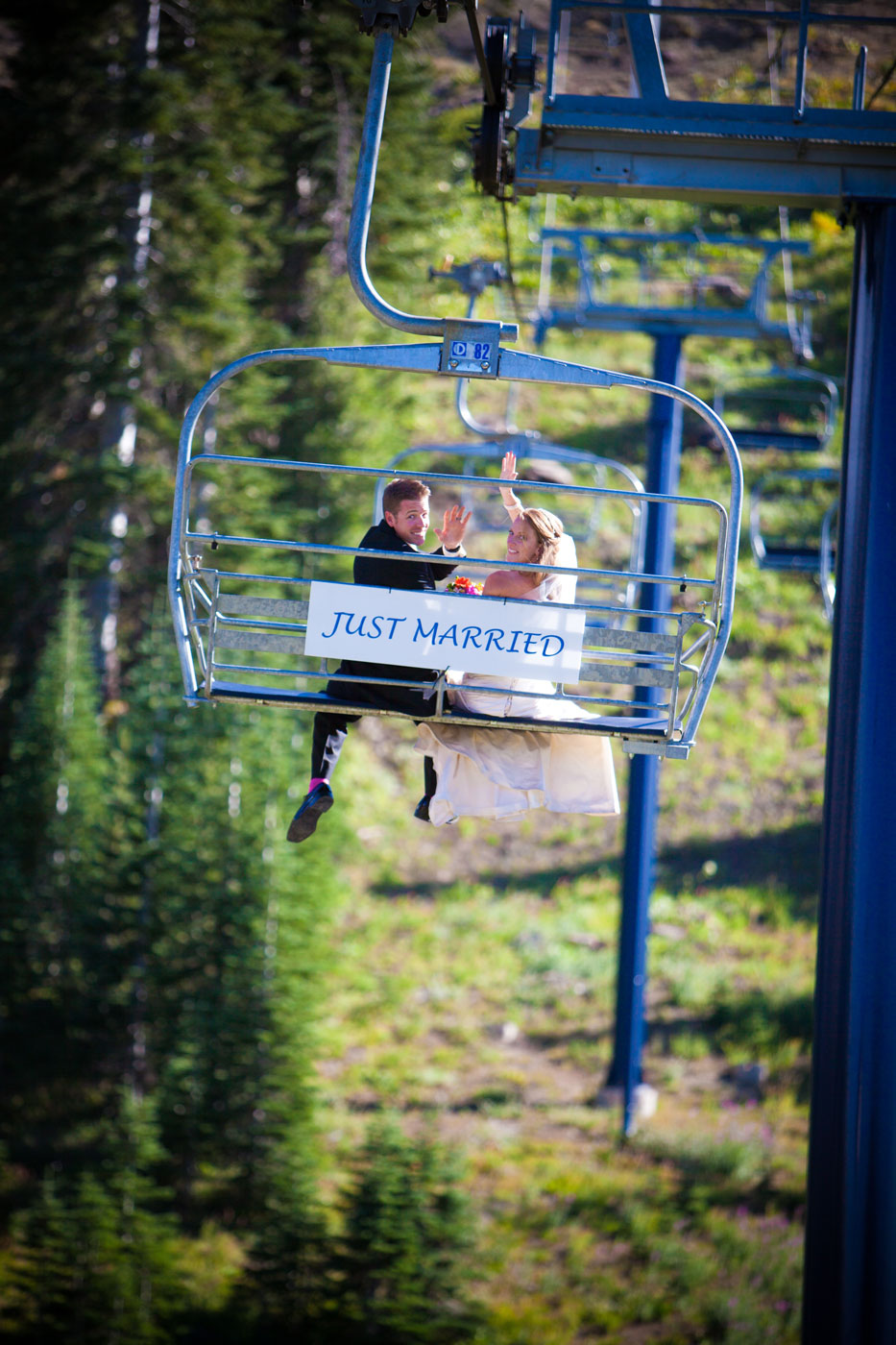 PHOTOS: The Red Sneaker Studio